Caitlyn Jenner costume outrages transgender groups
The outfit recreates the former Olympian's 1976 uniform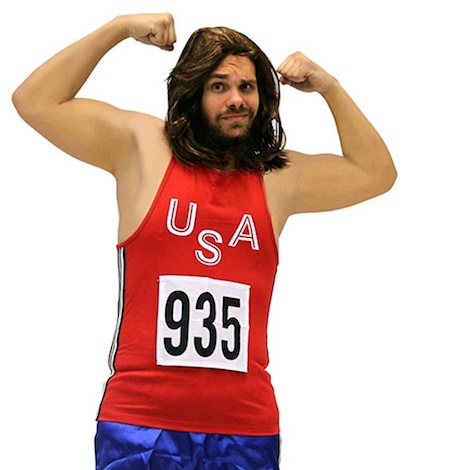 A Caitlyn Jenner costume for sale on Amazon has sparked outrage in transgender groups who call the costume transphobic.
The costume is titled "Bruce Caitlyn Jenner Olympian I Am Cait Adult Costume" and is modeled from Jenner's winning uniform from the 1976 Summer Olympics.
Pieces from the costume include a Jersey tank featuring Jenner's 935 number, blue shorts, a brunette wig and two plastic "Olympic" medals.
"Show your love for Caitlyn Jenner with this awesome adult costume," reads the product's description.
Jane Hamlin, president of transgender support group the Beaumont Society, called the item "transphobic" in a statement obtained by Yahoo News.
"I am astonished that a transphobic costume mocking Caitlyn Jenner is being marketed in the way it is. It is completely tasteless," Hamlin said."The transgender community has been getting quite a battering in the media recently because we would like to have autonomy over our own identities. We have become accustomed to insensitive mockery, but had hoped that cisgender people had become tired of such stunts and realized that it is not funny.No one chooses to be trans. It is the way we are born, it is who we are."
Transgender charity Stonewall also criticized the costume and asked for it to be "taken off the shelves."
"This is a reminder of how much is left to do to combat the abuse trans people face every day. This costume reduces a marginalized group to the butt of a joke," a spokesperson said.
eBay did also sell the costume but after facing backlash online, the website removed it.
According to TMZ, Costume Agent, the costume's manufacturer, refuses to pull the item. A rep said "It's a costume. It's funny."
Ellen Degeneres sits down with NBC's Savannah Guthrie
Ellen chats with Savannah Guthrie on Today about her leaving daytime television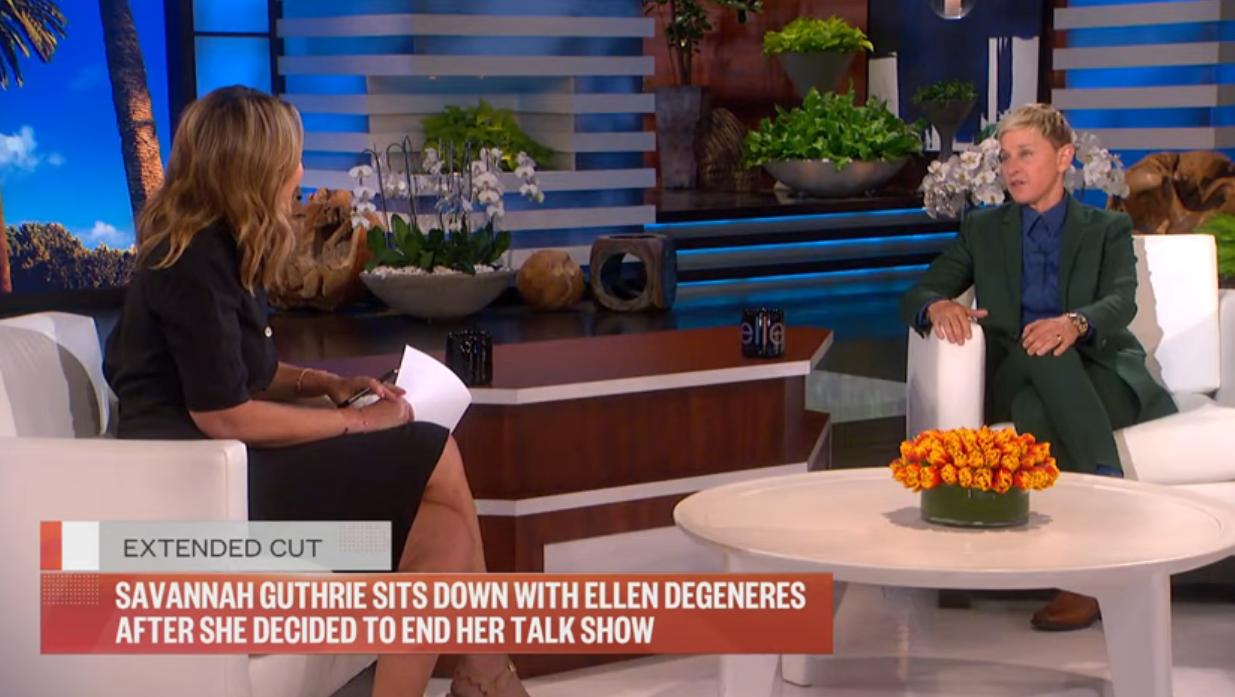 BURBANK – Ellen DeGeneres announced yesterday that she will end her talk show after next season. NBC's Savannah Guthrie speaks with DeGeneres Friday about the decision, which comes 10 months after DeGeneres faced accusations of allowing/running a toxic workplace.
WATCH:
Ellen discusses her departure with Oprah Winfrey
The two powerful women television celebrities shared how each came to the decision for their shows to end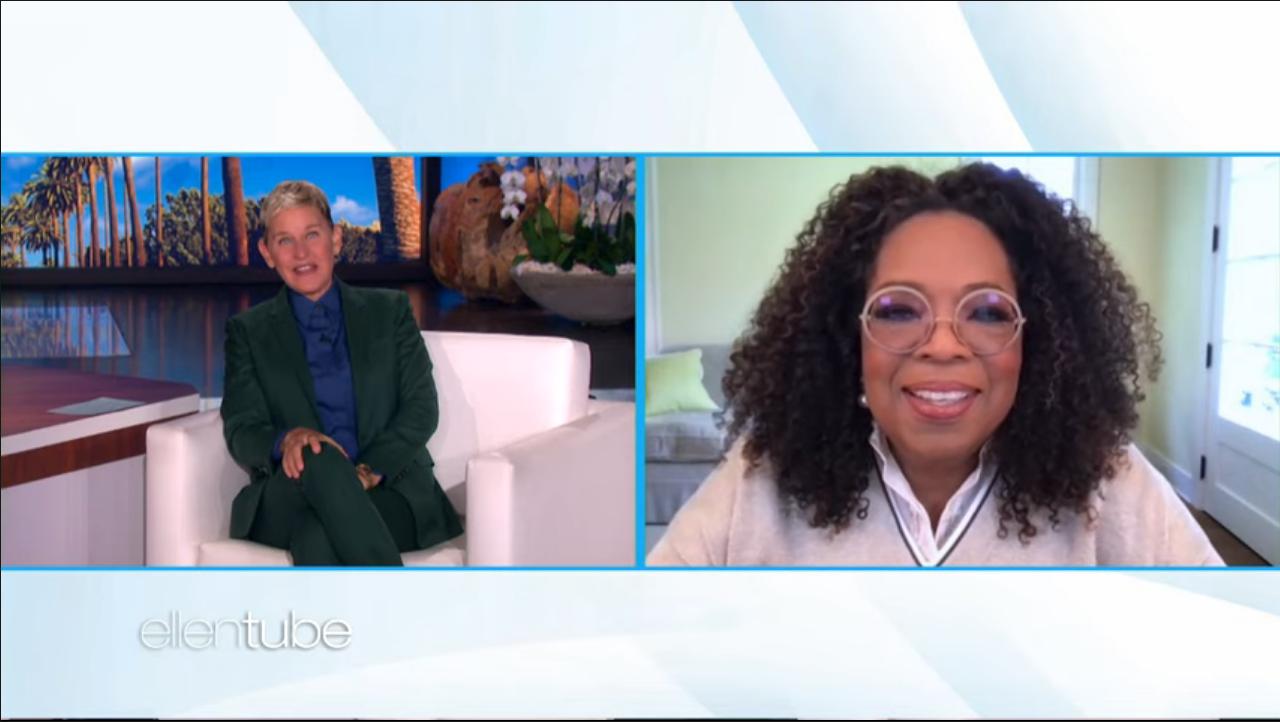 BURBANK – After Ellen DeGeneres announced she would be ending her talk show with Season 19 this week, she had a discussion with invited special guest Oprah Winfrey on Thursday, whose iconic talk show wrapped in 2011 after 25 seasons.
The two powerful women television celebrities shared how each came to the decision for their shows to come to an end, and Winfrey divulged what she misses about her show, and DeGeneres revealed what she will miss about hers.
Winfrey also talked about her new Apple TV+ mental health docuseries "The Me You Can't See," which she co-created and executive produces with the Duke of Sussex, Prince Harry.
WATCH:
Instagram unveils pronouns for its users to define themselves
Recognition and respect of our pronouns can make all the difference for our health and wellbeing especially to LGBTQ youth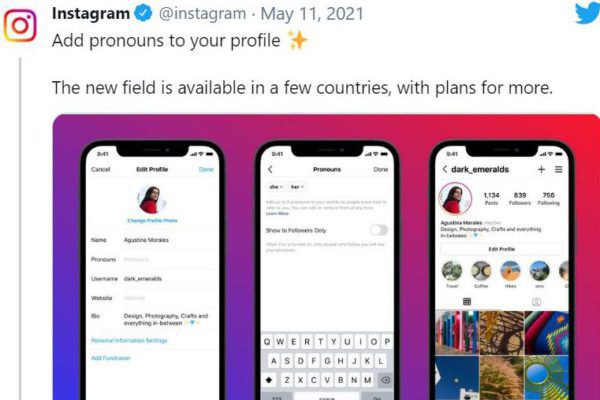 PALO ALTO, CA. – Instagram rolled out a new feature for its platform users in the U.S., U.K., Canada and Australia Tuesday with "plans for more" in other countries the social media giant said. Users will now be able to select their preferred profile pronoun from he/him, she/her and they/them. Once selected, the pronoun preference will appear in small gray letters next to their username.
LGBTQ social media influencers and others including LGBTQ+ advocacy groups have embraced the change in multiple threads on Twitter and on the Instagram platform.
"Pronouns matter, and adding inclusive pronouns to a contact form is more than just a demonstration of allyship," GLAAD president and CEO Sarah Kate Ellis said in a statement sent to NBC's TODAY show in January after the White House updated its contact form on its website to include gender-inclusive pronouns and prefixes.
"Research has shown that recognition and respect of our pronouns can make all the difference for our health and wellbeing — especially when it comes to LGBTQ youth," Ellis said.
A poll conducted last summer by The Trevor Project, an LGBTQ suicide prevention and crisis intervention organization, found that 1 in 4 LGBTQ youth use pronouns or pronoun combinations that fall outside of the binary construction of gender.
Although 75% of youth use either he/him or she/her exclusively, 25% of LGBTQ youth use they/them exclusively, a combination of he/him, she/her, or they/them, or neopronouns such as ze/zir or fae/faer.
Nearly two-thirds of LGBTQ youth who use pronouns outside of the binary opt to use combinations of he/him, she/her, and they/them. This included pronoun usage such as "she and they" or "he and they," as well as using "she, he, and they" to express the nuances of their gender.
ICYMI: now you can add pronouns to your profile💜

Add up to 4 pronouns and edit or remove them any time. You can also choose to display pronouns to only people who follow you. pic.twitter.com/KRc76qm5vZ

— Instagram (@instagram) May 12, 2021