Former Scissors Sisters frontman Jake Shears on his book, tour, album and gay life in the Big Easy
Glam gender-bender plays two nights at the El Rey Theatre this weekend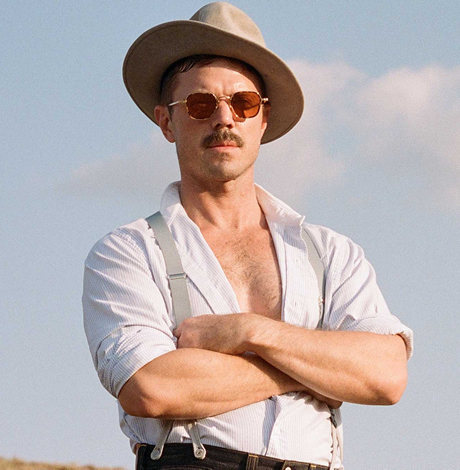 Jake Shears needed some time to find his footing.
"After more than a decade as one of pop music's most cocksure and buoyant frontmen," his press bio says, "Shears suddenly found himself alone and adrift a few years ago, nursing a broken heart and staring down an uncertain future."
Since the early 2000s, Shears had anchored Scissor Sisters, the glam-pop band known for hits like "Filthy/Gorgeous," "I Don't Feel Like Dancin,'" "Fire with Fire" and "Let's Have a Kiki." They went on indefinite hiatus after the 2012 album "Magic Hour" but it took some time for Shears, who found himself single in 2015 after the demise of a decade-plus relationship, to figure out what was next.
After relocating to New Orleans in search of inspiration, he's come roaring back in 2018 with a January stint as Charlie in "Kinky Boots" on Broadway, the February release of his memoir "Boys Keep Swinging" and his eponymous debut solo album, which came out last month to solid reviews. He wraps his solo tour with two shows at The El Rey Theatre this weekend. 
He spoke to the Blade by phone in early September (just prior to turning 40 in October) from his apartment in New Orleans. His comments have been slightly edited for length.
LOS ANGELES BLADE: Was it hard adjusting to the humidity?
JAKE SHEARS: No, I love it. I'm heading to London tonight and I'm just thinking like, "Oh God, I can't just walk outside in a tank top and gym shorts 24 hours a day there." I love it down here so much. It's a pretty good life.
BLADE: So you live in New Orleans pretty much all the time now when you're not touring? 
SHEARS: Yeah, I'm walking into my apartment right now. I split my time. I end up all over the place but it's where I am for long stretches of the year. … I spend about a third of the year here.
BLADE: Do you get recognized much there when you're just out doing your normal routine? 
SHEARS: Well it's like a small town here so you kind of get to know everybody anyway and then on weekends, like Decadence was last weekend and there were lots of gays in town so yeah. But other than that, not really. It's just a really small town here so everybody already kind of knows one another.
BLADE: What's gay life like in the South? Just with friends, dating, sex — all that.
SHEARS: Well down here you don't necessarily want to date other locals. … If you do sleep with somebody down here, you're gonna see them for the rest of your life so you have to really think about whether you want that or not. But it's just a funny little thing. It's a sexy place to be. There's always a huge influx of tourists so there's always fresh faces and not only that, it's people who are happy to be here and it's a good vibe overall. It's a very romantic city. You don't have to wear a lot of clothes. It kind of fosters romance and flirtiness.
BLADE: You said in another interview you went there seeking inspiration. How long were you there before that really hit and the songwriting started?
SHEARS: About a week, maybe two weeks. It was pretty early on. I think it was more about the decisions I'd made in my life. I was making some big decisions just for myself that I needed to make. I really needed to change my life and once I made the decision to do that, moving to New Orleans was kind of symbolic and was part of that. And, you know, when that happens, when I'm happy and on the right path, I start writing songs. It didn't take very long.
BLADE: I read that you recorded the album in live takes straight through and said that was nerve wracking. Now that it's all done, was it worth it?
SHEARS: Oh my God, yeah. I couldn't be happier with this thing. It's been a big project and it's nerve wracking in a way because just over the whole thing, I put a lot on the line. I hope I get to make a record like this again someday — just making a record exactly the way I want to. As far as the cost/benefit analysis, it cost me a lot. Just financially and time wise and all that stuff, but the benefit on the other side is that I've made something I'm just incredibly happy with and proud of.
BLADE: Was it hard to keep it fresh doing take after take in the studio?
SHEARS: No, no, no, no. When you're recording like that, everybody was so rehearsed. It was really exciting. It never got boring, that's for sure.
BLADE: When you were writing and/or recording "Creep City," did you have a hunch it would be the first single or did that come later?
SHEARS: You know, it was really a toss up. I don't think there was a really obvious first single on this record. I think it could have been a whole bunch of songs. I chose that song because I felt it was really good overall and I felt it really represented the whole album just sonically and I just felt like it was a great liftoff for the record. … I could also visualize a video for it. It's one of my favorites on the record. It just sort of represented the whole thing in a way.
BLADE: Would you say this is your breakup album? That's such a thing, were you conscious of wanting to avoid any cliches?
SHEARS: I don't know if I can answer that. I don't think it feels like a breakup album. I mean, this isn't Beck's "Sea Change." It's a pretty fun record. I don't think it's really about a breakup, I think it's more about reassessing myself and sort of rediscovering who I am in this moment in time and I think it has less to do with a breakup necessarily, although that's in there. Would you say that?
BLADE: Well, listening to it, I felt it was very bombastic and joyous so I was surprised when I read the lyrics and saw how dark some of it is. 
SHEARS: Yeah, I love that and that's one of my favorite things to do. I have like a real big dark streak in me and I love making happy, really fun music that has heavier themes to it. I just love that juxtaposition. That's absolutely there, but it was really important to me to make, you know, a fun record with different colors to it. I love making my ballads too. That's definitely part of what I do.
BLADE: Why did you feel now was the time for a memoir?
SHEARS: I wrote the book at the same time I was making the album and I thought it was really good as I was sort of reassessing where I am and who I am now, I had to go back and reassess where I've been and what I've done and I think they both kind of informed each other and it was sort of a good way to put certain things to bed in a way and make peace with certain things. It's kind of a cliche to say it was good therapy but in a way it was good to reevaluate parts of my life while I was making this new thing and it was awesome to get to do both of them together.
BLADE: Would you like to do more Broadway or was "Kinky Boots" a one-off?
SHEARS: No, I do, I do. I love it so much. I mean, theater is a world I love being in. I love writing theater and making musicals. Now I love being in them. I definitely am going to continue. Now that's part of my DNA and I absolutely would love to be in another show and I'm going to be writing more shows.
BLADE: How vocally taxing was it compared to your regular stuff?
SHEARS: I gotta say, it was really hard. Those Cyndi Lauper songs are no joke. They're really tough and I worked and worked really hard at it. You know, your voice gets stronger and everything but doing eight shows a week like that, it's also cumulatively exhausting and so by the end — I did about a hundred performances — I was really having to crank up the engine to get that final high note and the big punch at the end of the song. So it was super challenging, yeah.
BLADE: When you've been off the grid for awhile, do you have to get back in shape or do you always stay pretty trim?
SHEARS: Goodness (laughs). I've got my moments. I'm a Libra so I have a lot of balance in my life. I work really, really hard and I play really, really hard. I really try to keep a balanced existence. I'm constantly just trying to take care of myself in the midst of the chaos of what I do.
BLADE: But you never just put on 20 pounds when you're off the road for a year or something like that?
SHEARS: Oh, I've had moments of not being as in shape as I wanna be but I'm doing the best to take care of myself when I'm eating well or whether that's just getting enough sleep and not drinking too much. I just do my best to try to feel as good as I can because otherwise life just isn't much fun.
BLADE: Where did that cool vintage car in the "Big Bushy Mustache" video come from? 
SHEARS: It's my neighbor's, LeRoy. I'm looking out right now at his back yard. He's in the video too. The videos you see from this album are basically community productions. I made those videos out of my pocket on a shoestring and everybody from the locations to the costumes — everything that you see, people pitched in, everybody got together and it was so much fun. It took over a hundred people to make those videos and that's one of the things that really warms my heart. It was a whole bunch of people banding together. The "Creep City" video — that's just a snapshot of the New Orleans community.
BLADE: Has it been hard sequencing in Scissor Sisters material with the new stuff on tour?
SHEARS: No. I've just done a bunch of shows in the U.K. and it's a really good pace I've got with the Scissors stuff. I've chosen certain songs very strategically and it's fun mixing them up. I went out of my way to make sure this new stuff is part of the same body of work. I wanted it to feel that way and I wanted to be able to present it all as my body of work. In the show, it definitely goes together.
BLADE: Are you touring with people who played on the album?
SHEARS: Oh yeah. Mr Hudson is on bass, Craig Pfunder is on guitar who does all the music director stuff, he plays guitar on my record. Mr Hudson, I wrote a bunch of songs with. Right now I've got Patrick Hallahan from My Morning Jacket on drums and I've got this amazing saxophonist, this awesome guy named Stephen J. Gladney on sax. So this is a pretty cracker jack band. It's a great band.
BLADE: Was it an easier transition to the stage than usual since you recorded these songs live in the studio?
SHEARS: In a way because a lot of these songs were originally written with either guitar or piano. When you start small with a song then make it bigger, it just makes it easier. It was written in a very different way from the way I normally always wrote stuff. It's been fun to play it from the top. It hasn't been a huge challenge.
BLADE: I know it's a much different style of music, but do you feel much kinship with Rufus Wainwright? For so many years, you two were about the gayest thing we had pretty much.
SHEARS: Oh my God, absolutely. I think you can hear, he's a huge influence on my music and we've always been friends and I think he's amazing, just a one-of-a-kind person. I think he's brilliant and hilarious and I just love him a lot and I'm proud — if he's my peer and part of my generation of music or if we're viewed on any kind of level together, then I'm really proud of that.
BLADE: Lots of male pop singers today are doing the falsetto thing like you. Who has the best male falsetto voice?
SHEARS: You mean right now?
BLADE: Any era.
SHEARS: I would just have to say the Gibbs. You know, I was just listening to "Nights on Broadway" last week and it's just so good. There are moments where they could do it perfect, then they could also do it ragged and imperfect as well and it just sounded so good. So I mean, I feel like they're kind of the kings of that.
BLADE: Have you heard Troye Sivan's new record?
SHEARS: Just the singles. I gotta sit down and listen to the whole thing. I'm really excited about it. What do you think?
BLADE: I like it. It's so nice to see someone singing about gay life so unabashedly.
SHEARS: Seriously. I'm so happy about it. I love the singles and it seems like people are absolutely loving the album. I'm glad you reminded me of it. I'm gonna give the whole thing a listen today. But yeah, I want to see that really go through the roof. He deserves it and it's just time. I just think we've waited long enough. It's time for a big, queer just pop star and yeah, I just think it's time so I'm very excited.
BLADE: Do you have any pet peeves about celebrity culture of the way it's covered in media?
SHEARS: There's nothing I hate more than a headline that says somebody is "clapping back" at so and so. Or so and so, "claps back." Basically just news stories about people fighting on Twitter. That's a pet peeve of mine. It's just the snake eating itself.
BLADE: Why do you think the Scissors were bigger in the U.K. than the U.S.? Does the Hot 100 here just reflect more of the hetero, rednecky parts of the country?
SHEARS: Well I think it was just a narrative that took hold and I can pinpoint the top of that narrative. I talk about it in my book. We were over there working for like six months before we broke over there and at that time, album releases were staggered so we released in the U.K. in February and we didn't come out in the U.S. until July so we broke in the U.K. in June. So when we put out our record, we were just getting started again and the New York Times wrote a little sidebar with the headline that said, "Scissor Sisters hot over there, cool over here" and I credit that one thing in the New York Times, that really snarky little piece to starting that narrative. I think that's why I still get that question. I don't think we entirely got a fighting chance over here but over the years, it kind of leveled out. By the time we put our our fourth record, we were at the Palladium two nights, we were at Terminal 5 two nights, so the whole thing leveled out. We had extraordinary success over there, the kind of success that barely anybody has anywhere, so I don't necessarily — I just think it was an extraordinary moment and I've never ever felt we were less successful over here at all. … It doesn't really bother me. But I think that's the origins of it, this tale of the Scissor Sisters on both sides of the Atlantic.
BLADE: Did you ever think about doing a solo album when the Scissors were together or was there just not really time? It's not unheard of.
SHEARS: It never really crossed my mind as something I realy wanted to do. I always thought a solo record would feel really sort of narcissistic. I never really thought of myself as a solo performer. I was always kind of shy about that. Even when I would do appearances without the band, I would always feel very much like, "Why am I here, I don't really belong here." I've always kind of had that self doubt thing when I was by myself. So no, I don't really. But it's been a little bit of a personal — I hate the word journey — but it's been like a little bit of a road to get to the spot where I can, you know, feel like there's a reason for me to be singing on my own.
BLADE: You've played a lot with genderfuck in photos and magazine shoots. Do you like to wear dresses or paint your nails in your regular life?
SHEARS: Oh, I love wearing big frilly dresses (laughs). Especially in New Orleans. Like for Decadence, I have a naughty nurse uniform. Everybody was in harnesses and I have my little candy striper outfit. So, I don't know, it's just that I have a good time wearing a dress sometimes. I don't even really think about it. I'm just kind of drawn to what feels good.
BLADE: Do you think there will be deluxe reissues of the Scissor Sisters albums eventually? Are there many outtakes from those sessions? B-sides and alternate takes and stuff like that.
SHEARS: My dream for the 10th anniversary of "Night Work" is to do — there's a whole album that's attached to that that was scrapped. There's this whole lost record to that that I would love to put out in 2020. I'm hoping Babydaddy and I can get together to do that. I would love for people to hear that stuff. Just great songs.
BLADE: This is all just sitting on a hard drive somewhere?
SHEARS: Yeah, yeah, yeah. Totally. And there's a lot of it. There's hundreds of songs.
BLADE: What was the longest or most arduous video shoot you ever did?
SHEARS: The "Comfortably Numb" video. It was two days in a big water tank in Devon, England and …. it was a very, very, very tough video to shoot. I got very sick afterwards.
BLADE: You've talked about enjoying the freedom the solo record has afforded you but it also seemed like you held an enormous amount of influence in Scissors. I know you dug in your heels about the controversial Mapplethorpe butt photo for "Night Work," for example. So how strong was that itch really?
SHEARS: Well the thing about being a band is you just want everybody, yeah, you've got your vision and what not but also you want everybody to be happy and you want everybody to feel like they're represented. I definitely had my own vision for the band that was implemented in many ways, but at the same time, the thing that's nice about doing stuff by myself is that I don't have to worry about making everybody happy. … All I have to worry about is making myself happy and that's an amazing feeling creatively and it's made me feel very liberated in a lot of ways.
BLADE: Are you seeing anybody now?
SHEARS: No, I'm not. I wish I could but I'm not physically in the same place enough now to really be able to spend enough time with anybody that it would really make sense. I don't know if it's gonna be possible for me for awhile because (of that) which is kind of a bummer. I'd love to be in a relationship. I'm definitely romantic and I get lonely and I would definitely love to have that connection with somebody. But it wouldn't be fair to somebody else to not be around. 
BLADE: Do you have a type?
SHEARS: I used to think I did but now I'm really only truly attracted to somebody when I spend a lot of time with someone and get to know them. Maybe it's just a thing about getting older but it's a lot more about personality to me now and I can get surprised by somebody. I'll always realize that somebody can be right in front of you and you don't even know it yet. So my thing is just about getting to know somebody and that's what I'm into. It could be any kind of type, but it's just more about who somebody is.
BLADE: Are you and your ex on speaking terms? Were you able to salvage any friendship out of that?
SHEARS: Oh yeah, absolutely. I love him very much and I'm proud of him and he's an amazing person. He was actually just calling my phone a few minutes ago when we were talking. But yeah, absolutely. And we co-parent a little border terrier so we're very much still connected.
BLADE: Were there any epiphanies about yourself that surprised you writing the book and album?
SHEARS: I think the main thing that I learned from all of it is I used to kind of think that there was always some kind of a deadline all the time and I think I just really learned, just as far as the work itself, I just want to make good stuff that I love and that's totally satisfying to me. So whether it takes another five years for me to write another record now, I really don't care just as long as it's something that I love and that means something to me. That's the most important thing about putting stuff out in the world. And by the way, that's a lesson I keep learning over and over and over again since day one. It's always something I keep realizing. 
The ultimate guide to queer gift giving
Perfect presents for everyone from roommates to soulmates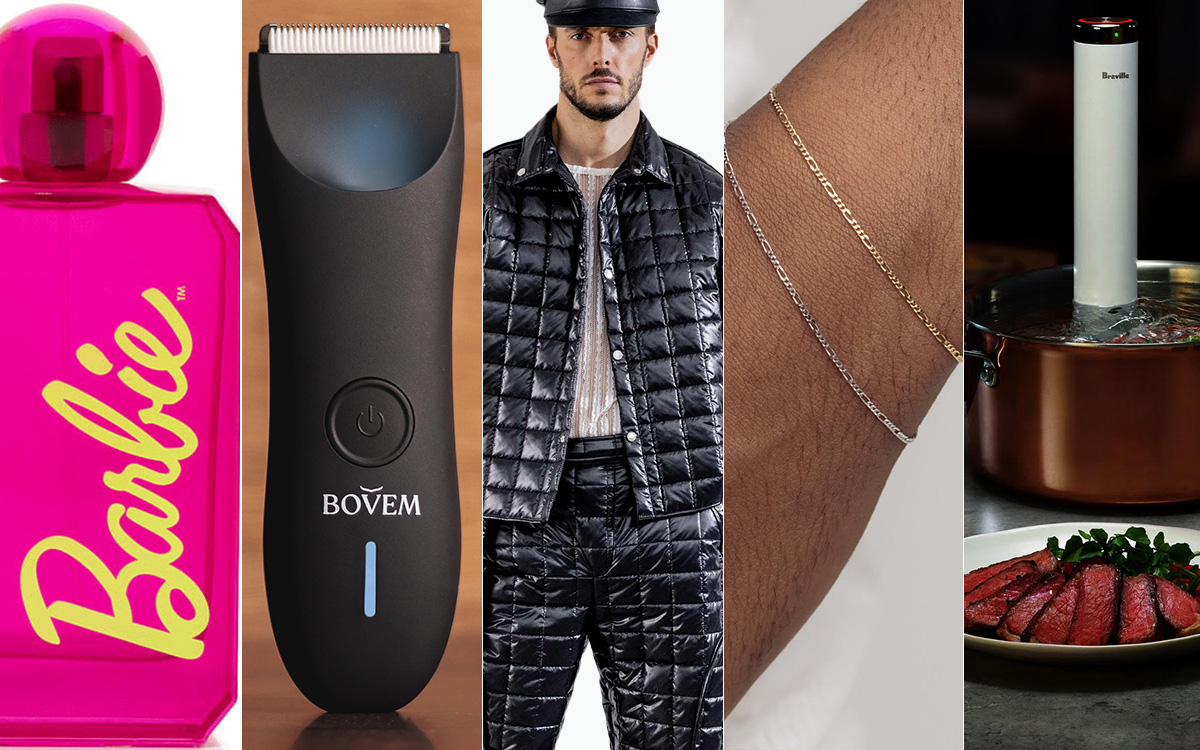 Searching for special deliveries for that special someone? Consider these elf-approved, consciously curated presents perfect for everyone from roommates to soulmates.
---
Star Wars Home Collection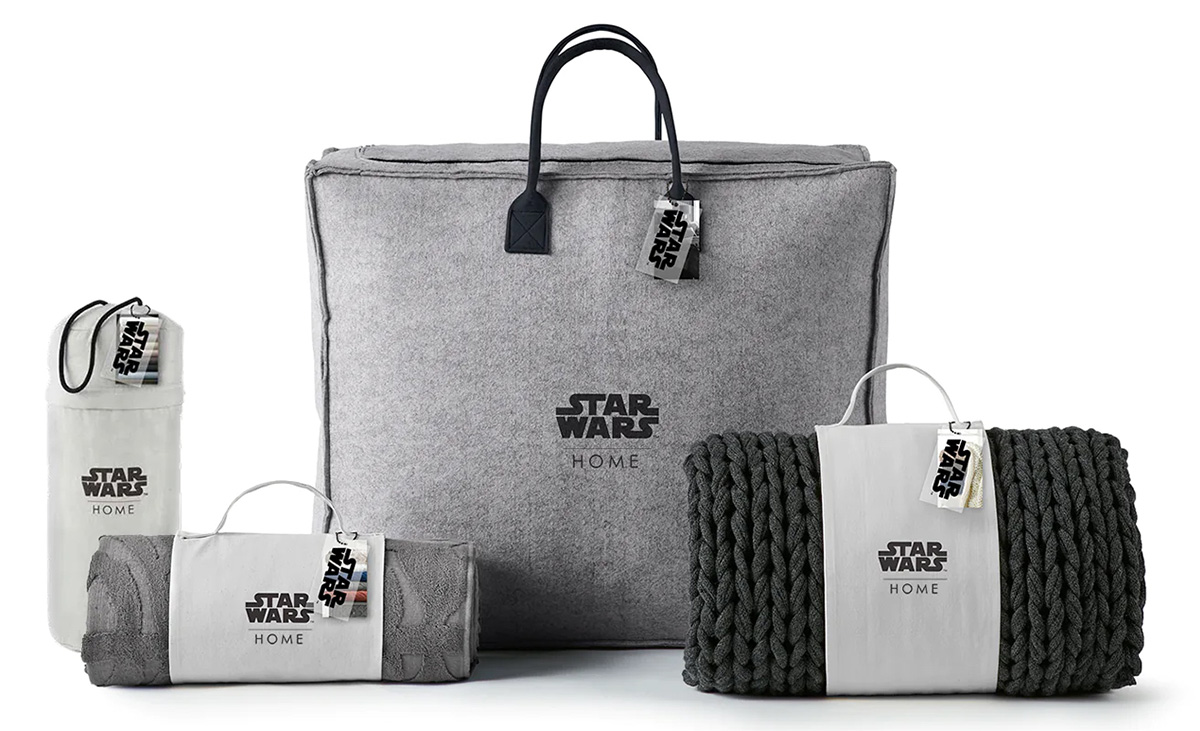 Movie nights in bed get a comfort upgrade from the Force – for those who uphold Jedi code in the streets but embrace the Dark Side in the sheets – with Sobel Westex's Star Wars Home Collection, five- to seven-piece twin, queen and king sets suitable for either alliance. Cop a bootleg of the infamous "Star Wars Holiday Special" (legal copies don't exist, nor has it been rebroadcast since its one-and-only airing in 1978) and settle in for a snacky screening with premade Johnson's Popcorn (a Jersey Shore staple) or Pop 'N Dulge's DIY gourmet kits. SobelAtHome.com, $350-$390; JohnsonsPopcorn.com, $27+; PopNDulge.com, $23
---
Bird Buddy Smart Feeder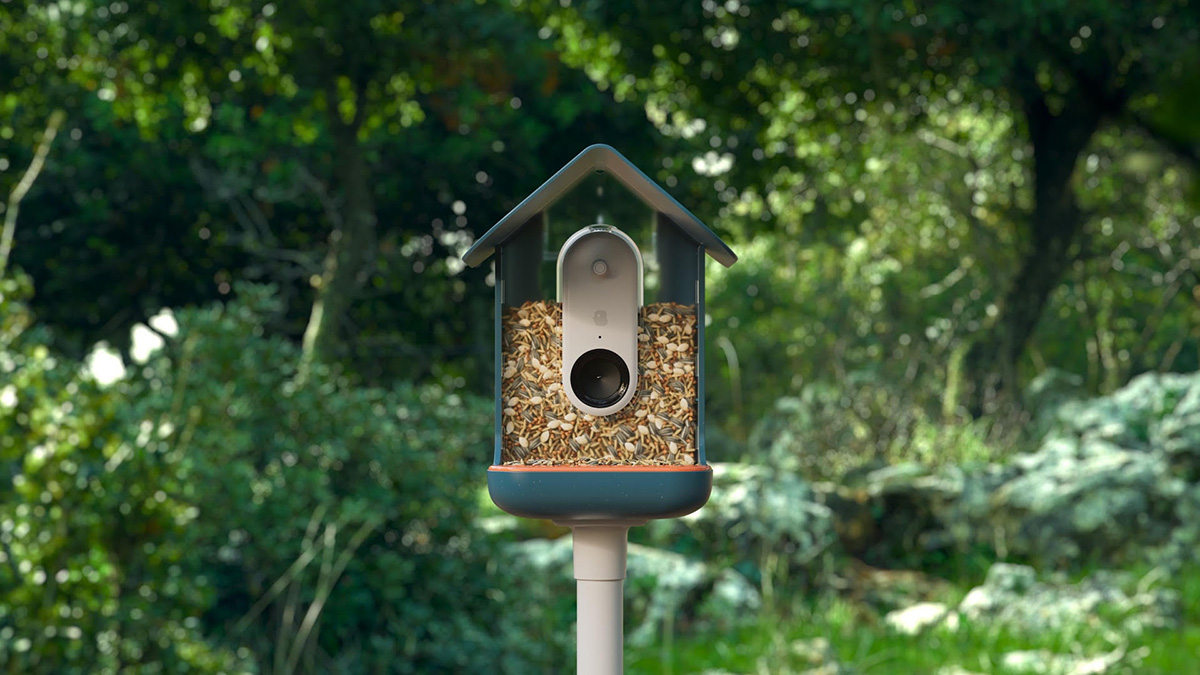 Avian enthusiasts get up close and semi-personal with feathered friends thanks to the Bird Buddy smart feeder that allows safe viewing via a solar-powered, app-enabled camera, along with adorable add-ons like a suet ball holder and three-in-one nutrition set to keep the neighborhood's population happy and healthy. MyBirdBuddy.com, $299-$415
---
Link x Lou Permanent Jewelry Pop-Ups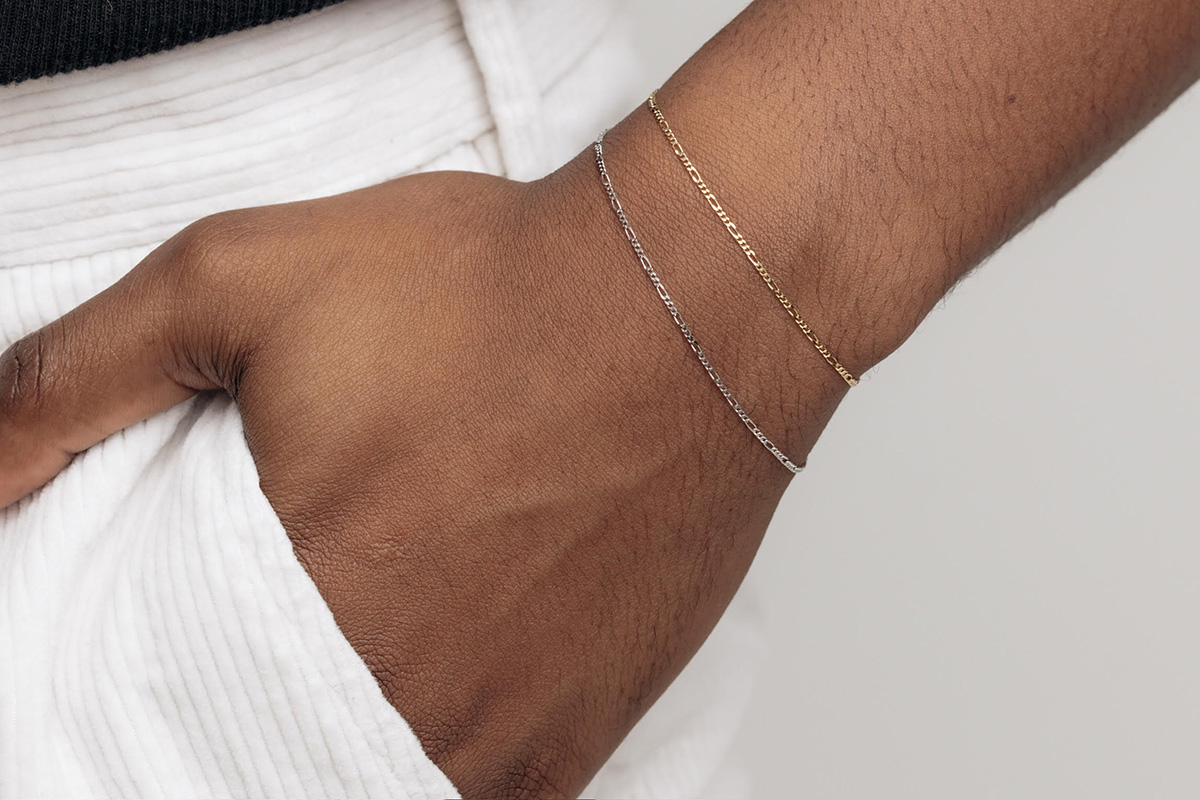 Jewelry – but make it an experience. That's the premise behind Link x Lou, a quick-fitting accessory service providing recipients with in-person appointments for custom-linked, clasp-less 14-karat white- and yellow-gold necklaces, bracelets, anklets, and rings that wear until they're worn out. Money's on 'em lasting longer than the situationship you've got goin', but may the odds be ever in your favor. LinkxLou.com, $55-$500
---
Orttu Shelton Puffer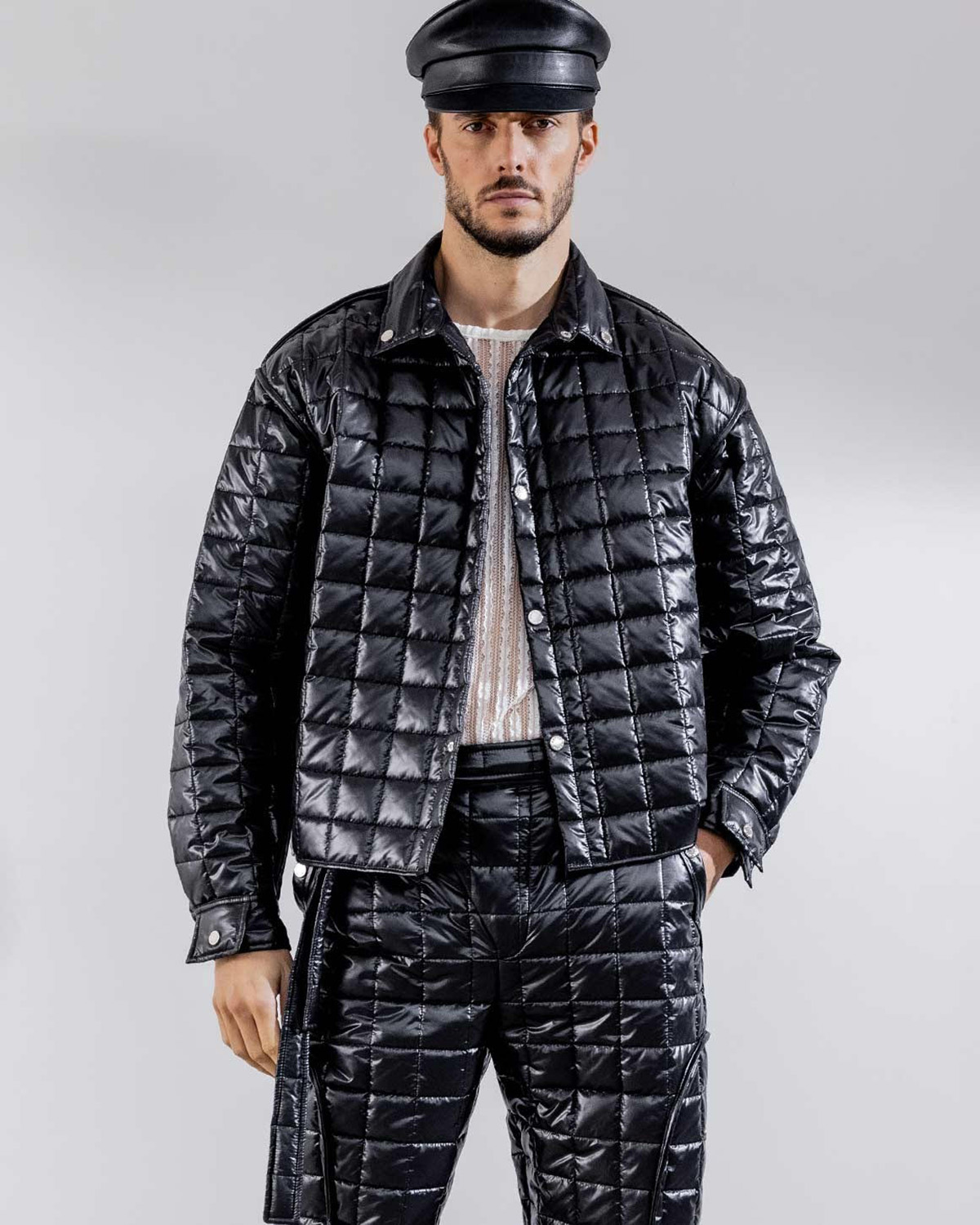 Guess who's coming to dinner? It's you as an alt-timeline Tom of Finland in Orttu's fully quilted, oversized Shelton Puffer comprised of double-layered high-sheen fabric and press-stud fastening that results in a slick style statement vers-er than you are. Orttu.com, $203
---
Winter Discovery Mini Scented Candle Set

Apotheke takes the guesswork out of choosing just the right ambiance-inducing aroma with its Winter Discovery Mini Scented Candle Set, featuring six fragrant two-ounce tins in seasonal smells that include birchwood apple, black cypress, blackberry honey, cardamon chestnut, charred fig, and firewood (with a combined 90-hour burn time), and packaged in a nostalgically illustrated gift box accentuated by festive gold detailing. ApothekeCo.com, $64
---
Polaris General 1000 Sport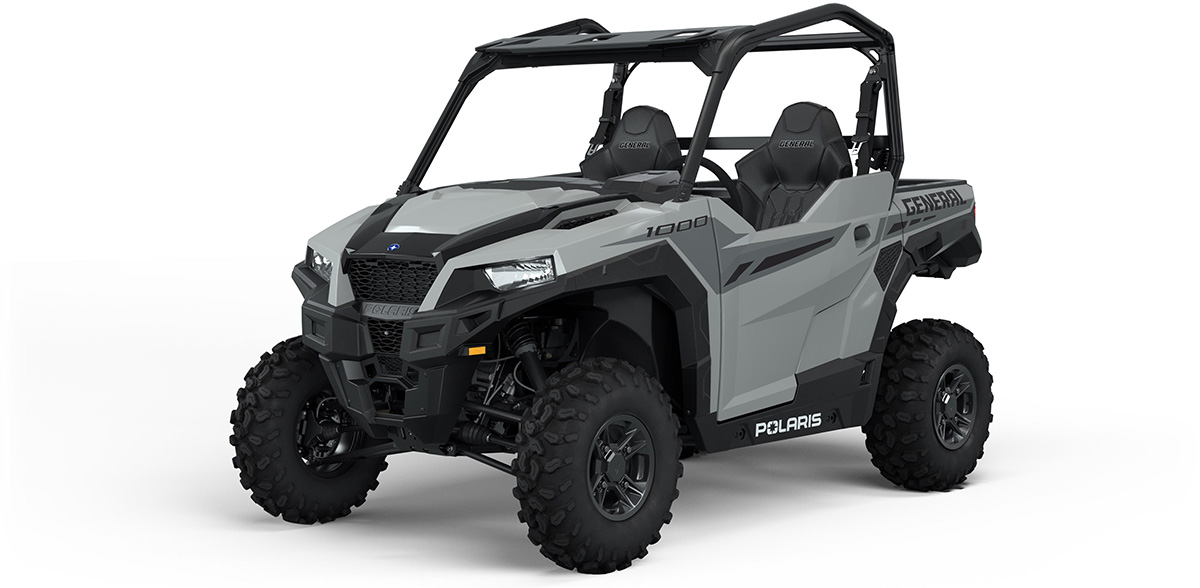 Resort communities across the country have adopted golf carts as a preferred mode of transportation, and you can establish yourself as a local baddie in Polaris' General 1000 Sport – in ethereal colorways like ghost gray – equipped with a four-stroke DOHC twin-cylinder engine, 100 horsepower, 1,500-pound hitch-towing capacity, and enough street cred for Boomers to shake their fists at. Polaris.com, $17,500+
---
'Arquivistas' Crystal Book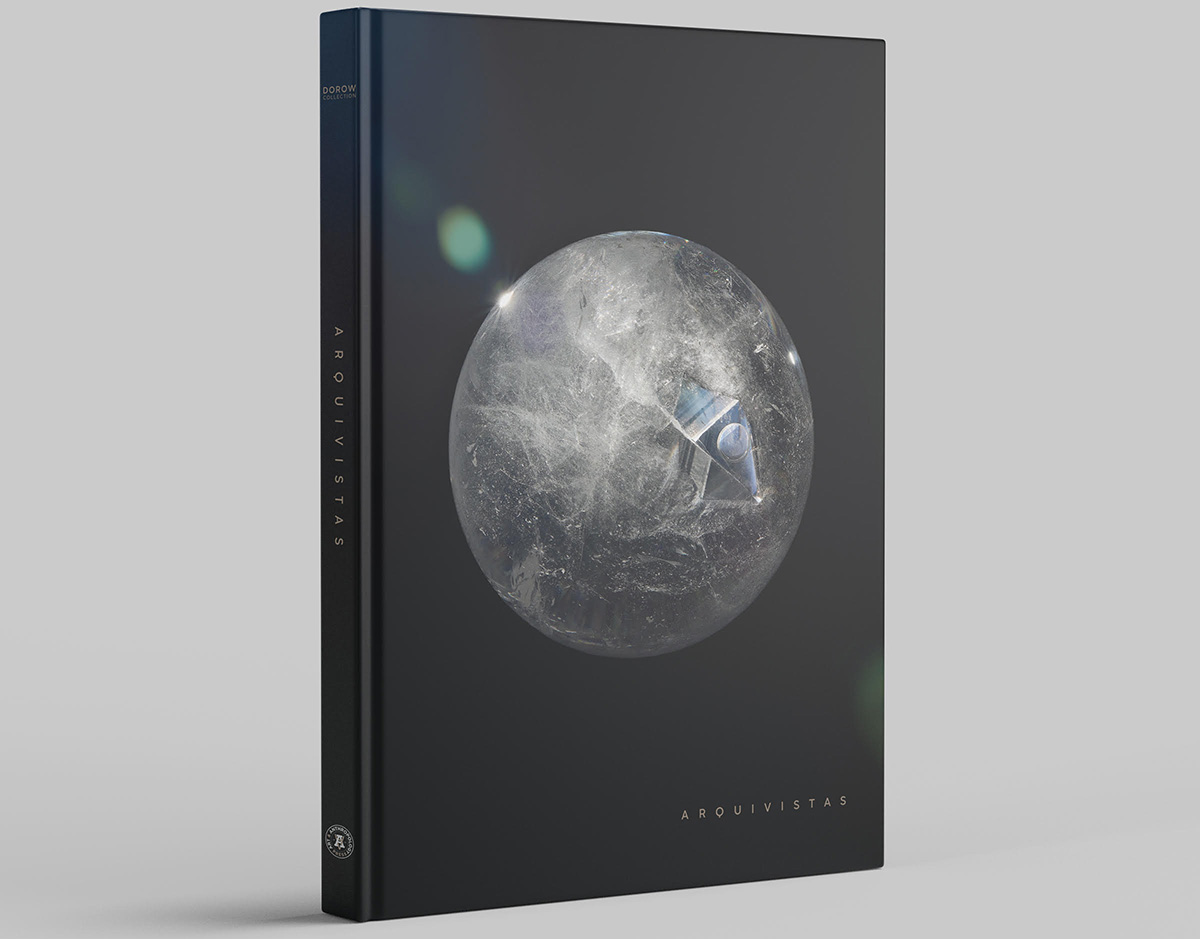 Brazilian crystal devotee Tatiana Dorow has curated an impressive collection of more than 1,000 rare and exquisite minerals – ranging from one ounce to over 5,000 pounds – the comprehensive record of which is now compiled in the sizable coffee-table tome "Arquivistas" (Portuguese for archivist) that's sure to satisfy, delight, and provide endless holiday-party talking points to the New Agers in your life. (You know they will.) ArtAndAnthropologyPress.com, $350
---
Bovem Globe Trimmer 2.0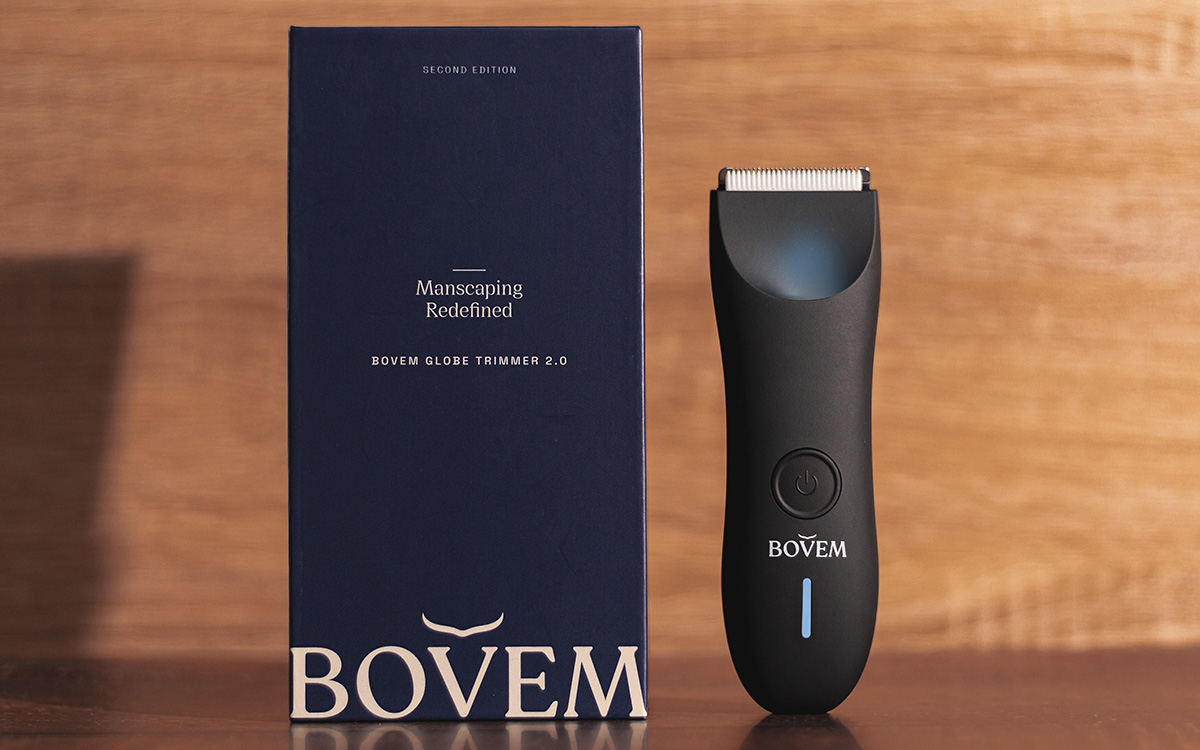 There are plenty of manscaping tools on the market, but perhaps none are designed with your delicate bits in mind like the handsome second-gen Bovem Globe body and groin trimmer with its ergonomic textured grip, powerful 6500 RPM with low vibration, varying guards, and replaceable TrimSafe blades that tidy you up without cutting skin or pulling rough hair. Deck the halls! – no more bloody Christmas balls. Bovem.co, $60-$87
---
Lexington Glassworks Decanter Set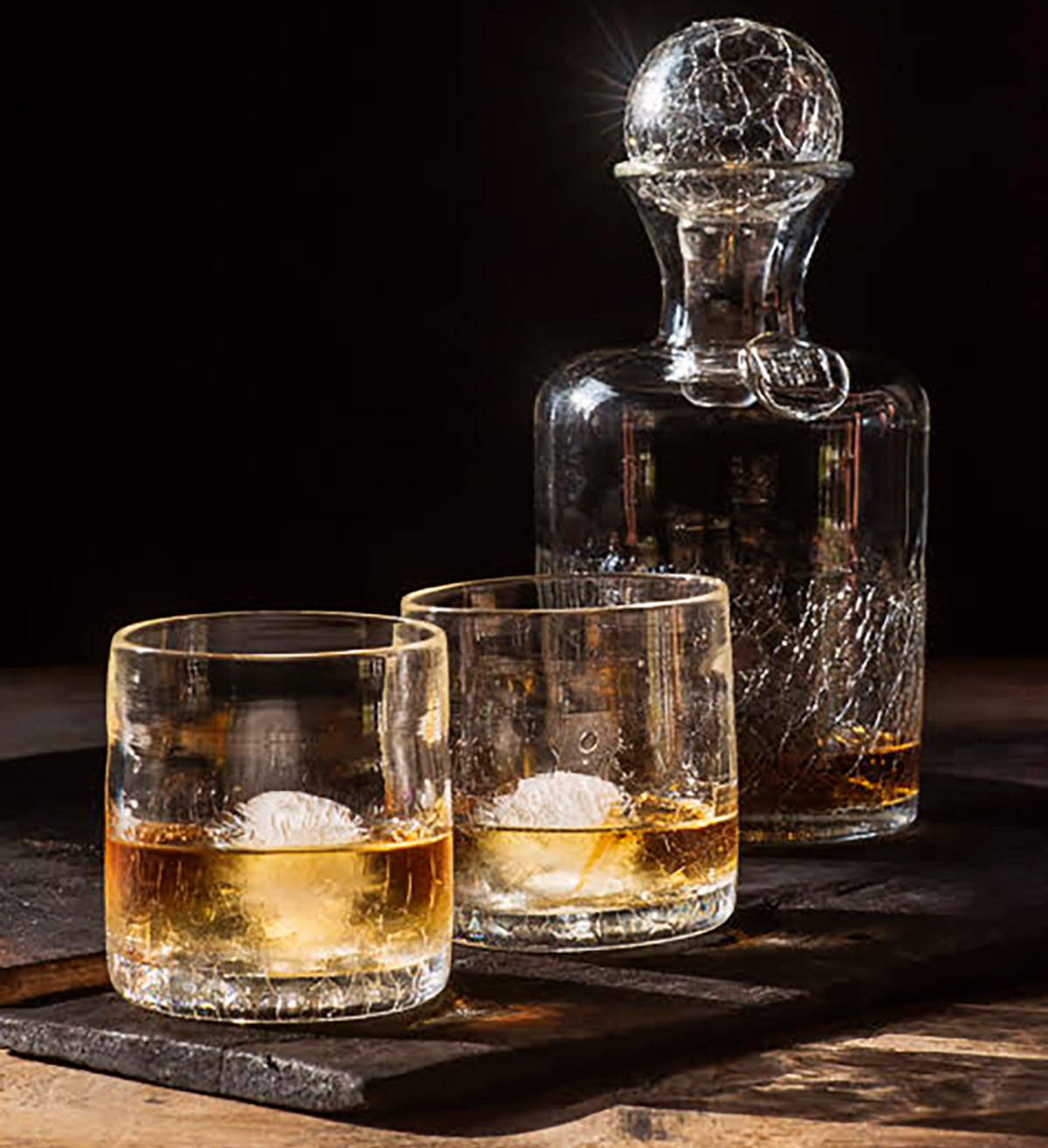 Pour one out from Lexington Glassworks' hand-blown whiskey decanter, each one individually crafted in the company's Asheville, N.C., studio and detailed with an elegant crackle finish that lends an air of sophistication to any home bar cart. Pair with a set of LG's complementary rocks glasses, in the same distinguished style, for a cherished gift. LexingtonGlassworks.com, $280
---
Joule Turbo Sous Vide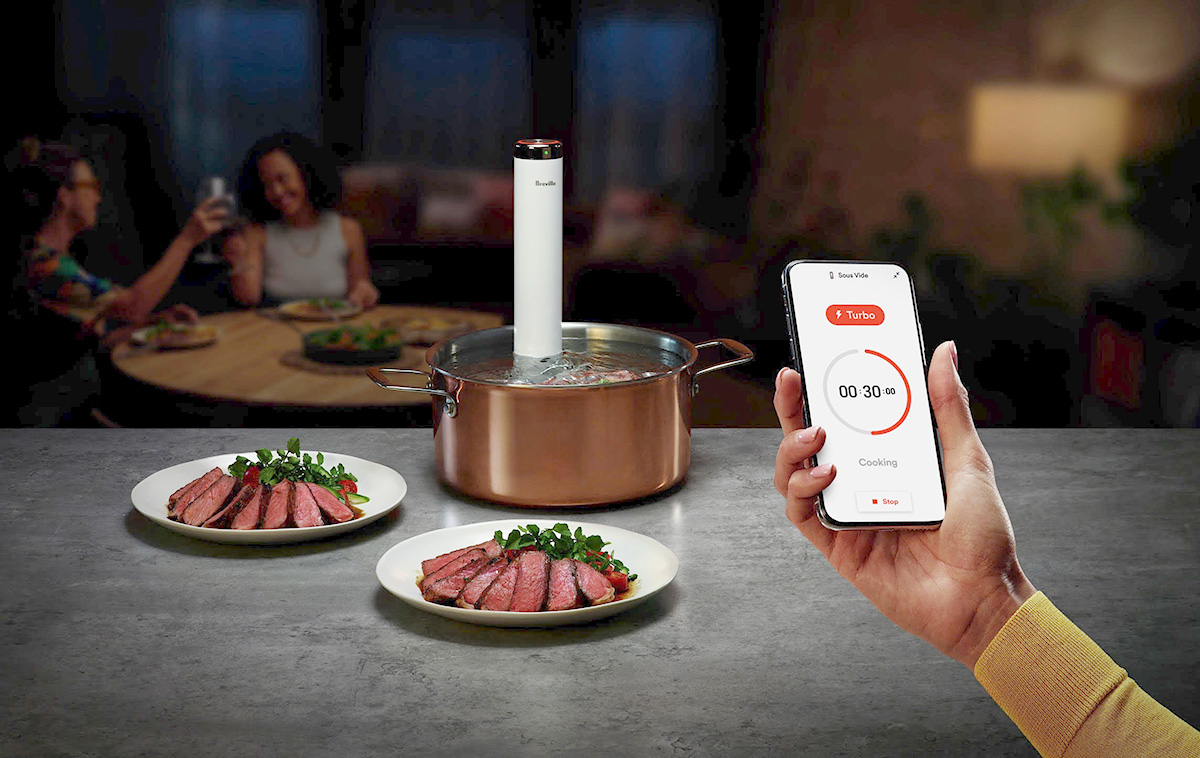 Your fave chefs' autopilot cooking technique hits home countertops in Breville's sleek Joule Turbo Sous Vide stick, which cooks seasoned-and-bagged meats and veggies to a faster-than-ever optimal internal temperature (unattended, no less) before a lickety-split sear and serve results in restaurant-quality dishes deserving of at least a couple Michelin stars for your minimal-mess kitchen. Breville.com, $250
---
Outlines Shower Liner System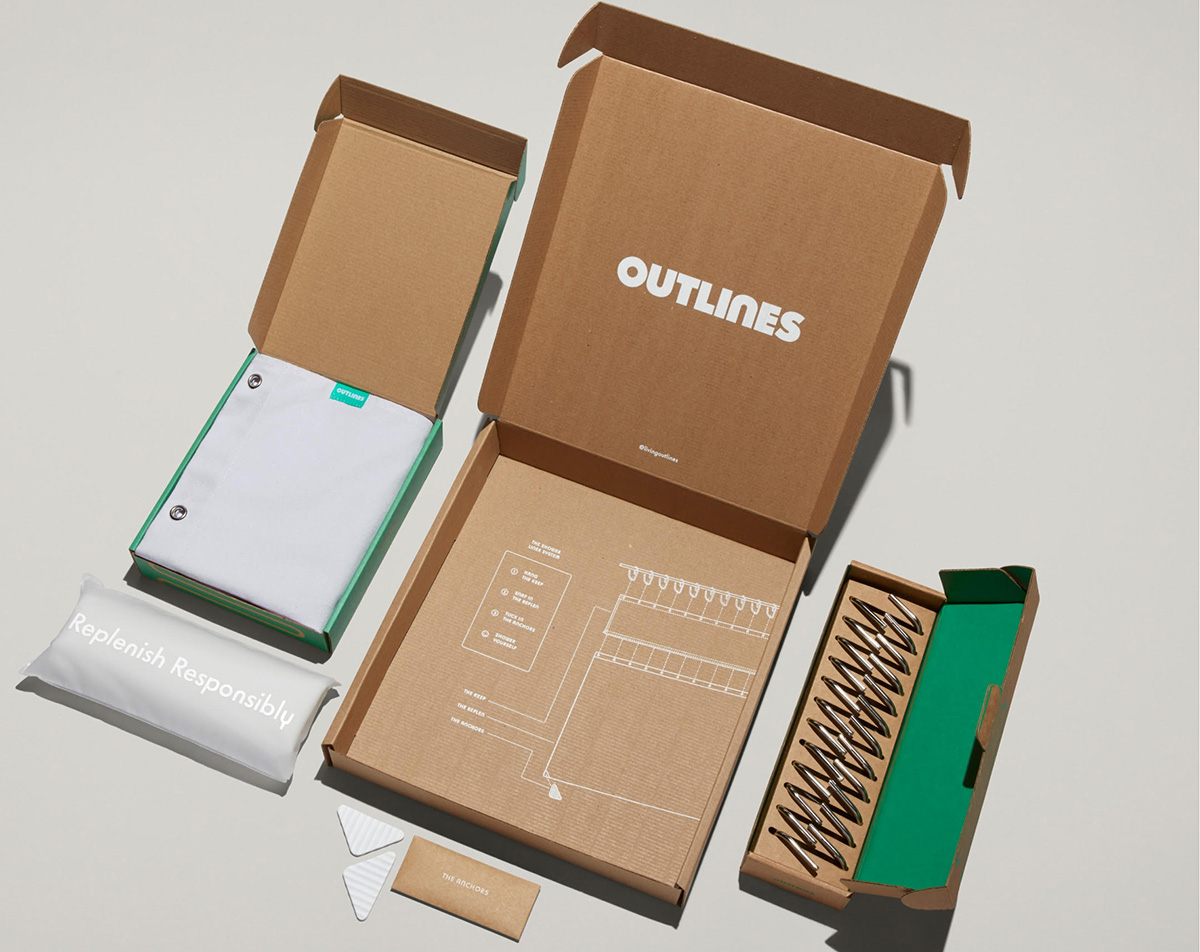 Holiday hosts can practice responsible replenishment amid our planetary plastic-waste crisis when you gift Outlines' thoughtfully designed Shower Liner System that provides users with a machine-washable cotton top piece and fully recyclable bottom to replace when it's time to ditch the grime. Set it and forget it with three-, six- or nine-month auto-deliveries. LivingOutlines.com, $50
---
Barbie Perfume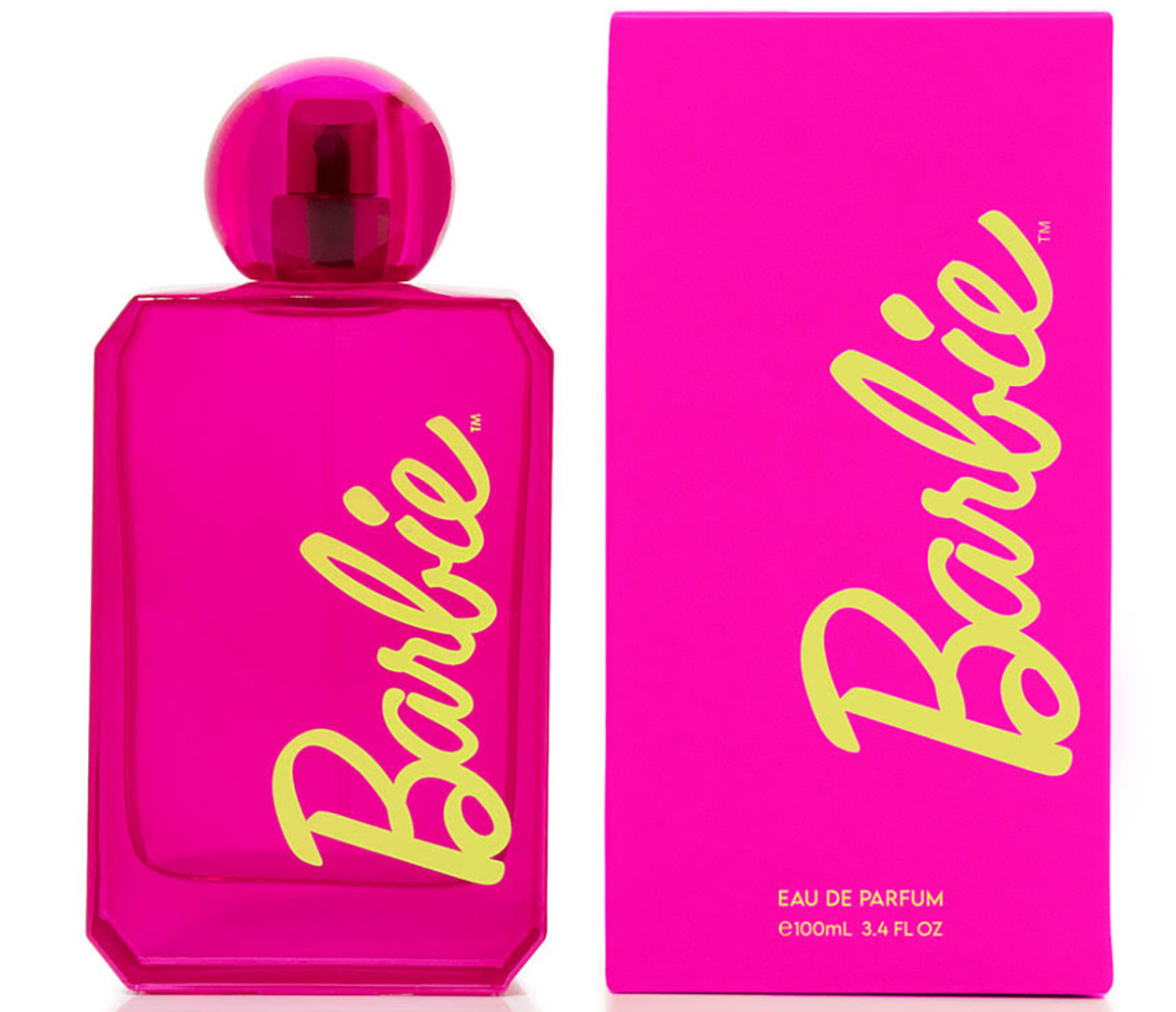 Fight the patriarchy doused in Barbie's sweet-and-fresh fragrance that, from top to bottom, features notes of strawberry nectar and red cherry, peony and pink magnolia, and sandalwood and soft musk for an extraordinary scent that's more than Kenough. DefineMeCreativeStudio.com, $65
---
AiRROBO Pet Grooming Vacuum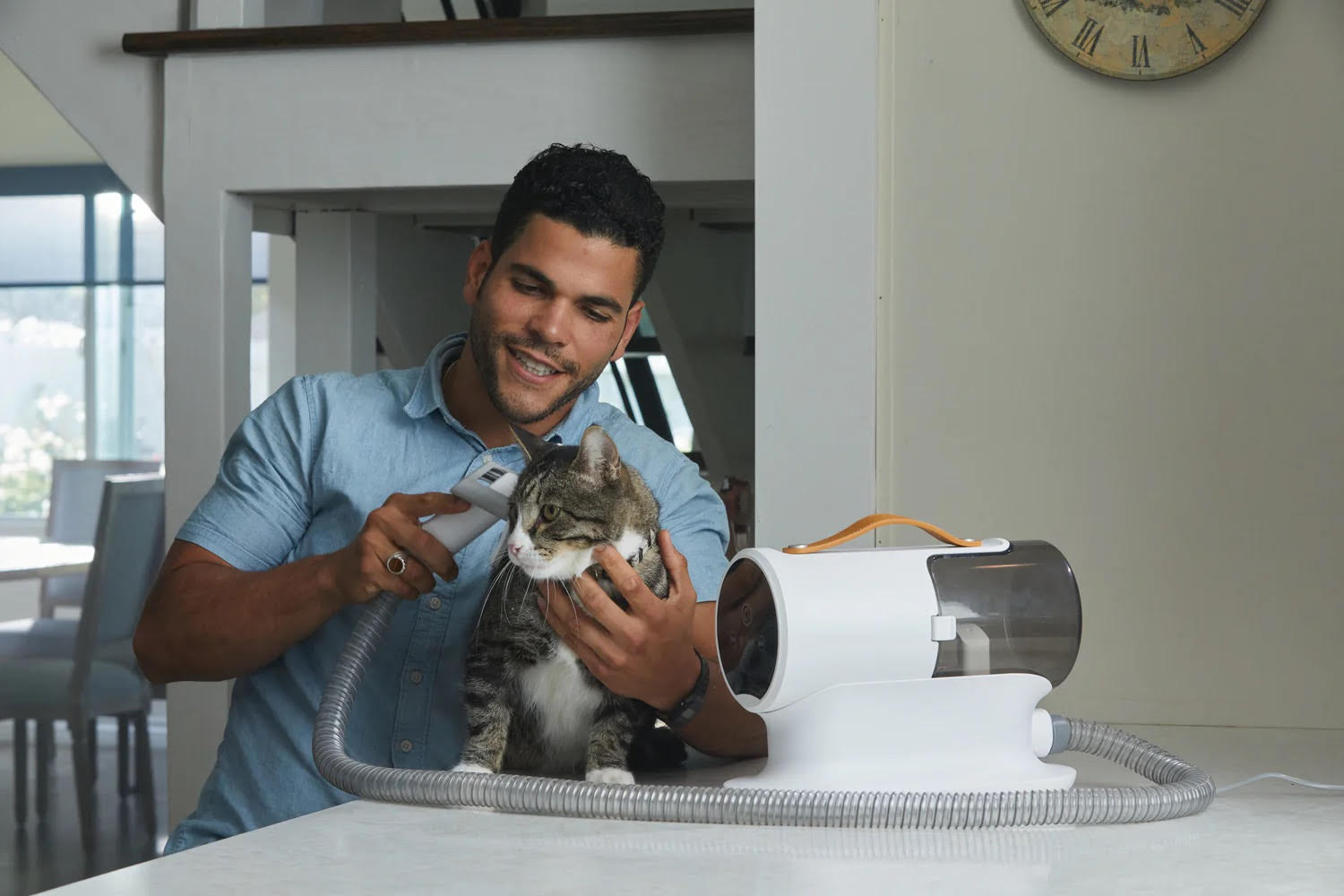 Posh pets enjoy salon-style luxury in the comfort of their homes when treated to a grooming session by the AiRROBO vacuum (think Flowbee for cats and dogs), a five-tool, one-stop solution for keeping furbabies' hair, dander, allergens and mites to a minimum. The portable pamperer includes an electric clipper, crevice and de-shedding tools, and grooming and cleaning brushes housed in a space-saving, HEPA-filtered capsule. US.Air-Robo.com, $110
---
Aura Smart Sleep Mask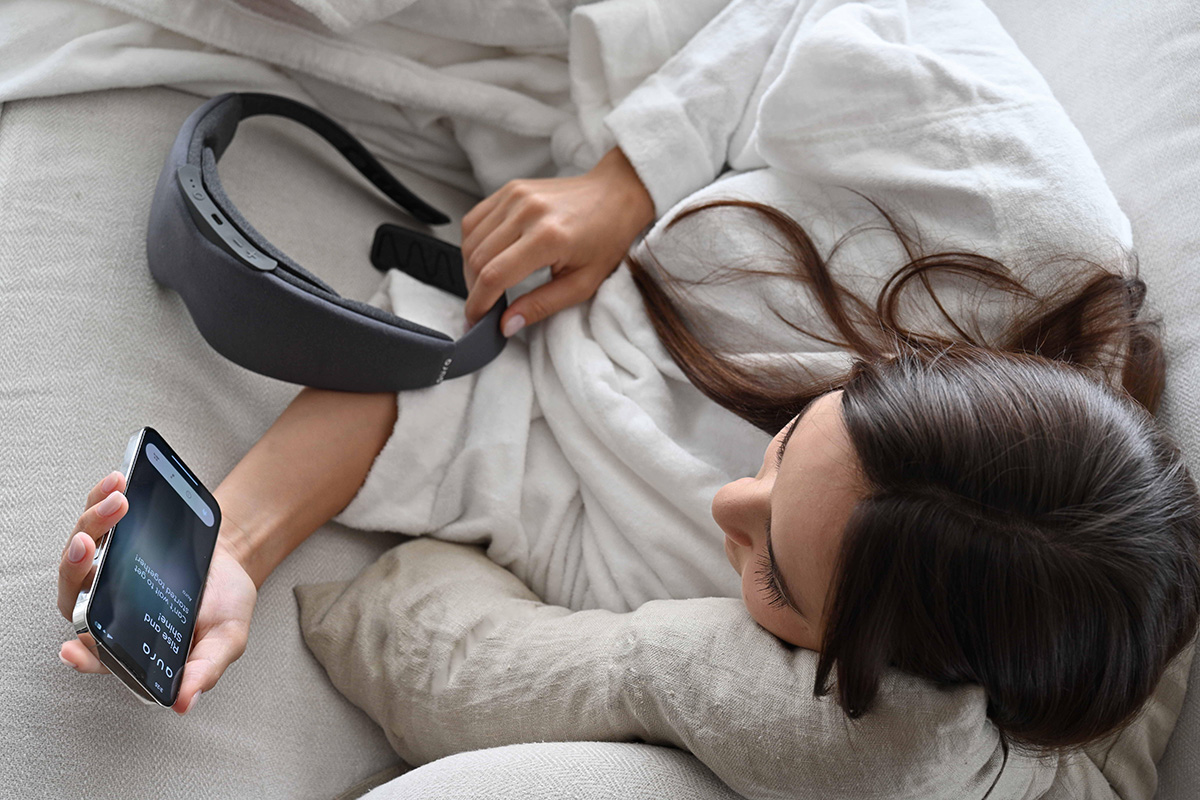 What does the future of total relaxation and deep sleep look like? Blackout darkness and complete serenity in a dream-state sanctuary when you spend your nights in the Aura Smart Sleep Mask with built-in speakers for guided meditation and snooze-inducing ASMR, zero-pressure eye cushioning, and light and sunrise therapy to help you wake rested and refreshed at home and (especially) away. Indiegogo.com, $190
---
Mikey Rox is an award-winning journalist and LGBTQ lifestyle expert whose work has been published in more than 100 outlets across the world. Connect with Mikey on Instagram @mikeyroxtravels.