Gone With 'The Wind' of Orson Welles
A legendary filmmakers most personal work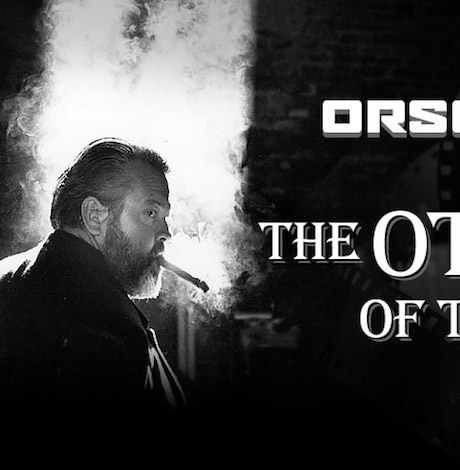 "Well here it is, if anybody wants to see it," snarls Norman Foster, hauling a stack of film cans onto a counter, somewhere towards the last third of "The Other Side of the Wind." And, after seeing what's been made of this half century aborning "passion project," assembled by a host of dedicated craftspersons from the countless reels of footage, that its perpetrator Orson Welles never managed to pull it into shape is a question easily answered.

For "The Other Side of the Wind" is an unmitigated disaster. Less "unfinished" than barely begun — a premise without a narrative, a beginning without an ending or even a middle. As a result Morgan Nevill's documentary about the Welles and his film, "They'll Love Me When I'm Dead," makes more sense than anything that's been assembled as "The Other Side of the Wind."

That this hapless, incoherent mess brings down the curtain on a fabled filmmaker's career when it was expected to cap it is lamentable, but not entirely unpredictable. For Orson Welles' artistic history has always been chaotic with great highs, deep lows and little clarity overall. When his fame in theater and radio brought him to Hollywood's attention, Welles was given carte blanche by RKO studios to make "Citizen Kane," the darkly satirical film a clef about newspaper magnate William Randolph Hearst.

While the screenplay, written by Herman J. Mankiewicz and re-written by Welles won the Oscar, it gained little glory in its time. Over the years however it came to be regarded as a classic.

In fact, it topped the "Sight and Sound" poll as the greatest film ever made for 50 years. It was recently replaced by Alfred Hitchcock's "Vertigo" which like "Kane" wasn't much of a success when it was first released in 1958.

Hitchcock's career continued after Vertigo. After Kane, Welles' sputtered.

RKO, threatened by Hearst for making "Kane," and not at all happy with its low box office quickly became disenchanted with "Wonder Boy" Welles, slashing his next film "The Magnificent Ambersons" to ribbons, releasing it as a "B" feature with "Mexican Spitfire Sees a Ghost" as the "A."

Also, at RKO, Welles produced and co-starred in "Journey into Fear" — directed by Norman Foster to lackluster box office. But once the studio turned its back on him Welles was on his own, always getting work as an actor (most memorably in "The Third Man" in 1949).

As a director he worked sporadically on films of very different kinds made in very different circumstances. "The Lady From Shanghai" (1947) and "Touch of Evil" (1958) were made for major Hollywood studios, Columbia and Universal. "Macbeth" (1948) for Republic. But "Othello" (1951), "Mr. Arkadin" (1955), "The Trial" (1962), "Chimes at Midnight" (1965), "The Immortal Story" (1968) and "F For Fake" (1973) were all made in Europe without the financial and technical resources afforded by Hollywood, and "Arkadin" was wrested away from him and recut by others more severely than his Hollywood films.

Consequently, while an artist of international reputation Welles longed to return to U.S. to make a film — but on his own terms. Making "The Other Side of the Wind" encapsulated all his hopes of doing so — and all the traps as well. For its initial investors were Iranians — relatives of the Shah who was deposed in 1979. In short the very period Welles was seeking completion funds involved a project whose rights were tied up for decades. The film itself was "tied up" artistically too.

"The Other Side of The Wind" centers on a "Maverick" director named "Jake Hanneford" (played with his usual breezy charm by John Huston) who after a long sojourn in Europe (guess who, hint, hint) has returned stateside for a birthday celebration bringing together all manner of close friends, acolytes and sycophants that he hopes will help him complete a film he started called "The Other Side of the Wind." That much is clear, but the rest is a decided blur. And the name of that blur is Oja Kodar.

While Welles began his career working with screenwriting veteran Mankiewicz, he elected to end it with an amateur, Kodar. A Croatian-born actress who he met while filming "The Trial" she quickly became the center of his personal and professional life , most notably in "F For Fake." She also made a film her her own called "Jaded" a melodrama about an opera singer in 1989 that was barely released and sank like a stone. That Kodar would star in "Wind" was no surprise.

But what takes one aback is the fact that she has no lines of dialogue. She's seen in the film-with-the-film (which is also called "The Other Side of the Wind") traipsing around in the semi and sometimes complete altogether. Most of her scenes involve her having simulated and rather desultory sex with a young actor (Robert Random, a passingly attractive blank) who we learn left the film-within-the-film when its director "Jake Hanneford" made a pass at him.

This circumstance, most likely inspired by John Ford (who Maureen O'Hara once caught in a compromising position with Tyrone Power) leads one inevitably to consider the role the same-sex oriented have played throughout Welles' life and career — which is considerable. Right at the start are Micheal MacLiammoir and Hilton Edwards, the acting couple who gave Welles his first break at the Abbey Theater in Dublin Ireland. Welles memorably cast MacLiammoir as Iago in "Othello" and MacLiammoir went on to write an account of the film's making "Put Money in Thy Purse" that remains one of the best books written about Welles.

"The Cradle Will Rock" one of Welles signature stage successes was written by the gay composer Marc Blitzstein. Then there's Anthony Perkins starred in Welles' film of Kafka's "The Trial" and appeared alongside him in Chabrol's "Ten Days Wonder." "F For Fake" revolves around the gay art forger Elmyr De Hory.

And then there are the gay fictional character that dot the Welles oeuvre: Glenn Anders sinister "George Grisby" in "The Lady From Shanghai," Mercedes McCambridge's lesbian gang leader in "Touch of Evil" and the young Prince Hal and his boytoy Pons in "Chimes at Midnight" (which inspired Gus Van Sant's "My Own Private Idaho").

Finally, there's "The Big Brass Ring" ( a Welles script adapted by several others and brought to the screen by George Hickenlooper in 1999) which features a gay advisor to a high-ranking politician. None of these characters fall under the heading of "Positive Role Models" but they're not cheap jokes at the expense of the LGBT either. They have albeit fitful life to them.

And so doubtless would the closeted "Jake Hanneford" had Welles been up to making sense of "The Other Side of the Wind" and completing it.                                  
But is "completing" the proper term? For on close inspection of what we see on screen in this presumed "reconstruction," one might well say "The Other Side of the Wind" had no way of being "completed" as it was barely started. Principle photography was begun in 1970 (with Huston not yet cast in the leading role) and came to an end in 1976 — not coincidentally the year Norman Foster died. Besides Foster other longtime Orson Welles associates swept up by "The Wind" included Paul Stewart (Raymond the Butler in "Citizen Kane"), Mercedes McCambridge ("Touch of Evil"), and Dan Tobin ("The Fountain of Youth"), not to mention acolytes of more recent vintage like Peter Bogdanovich and Henry Jaglom. In addition, we see such Hollywood veterans as Susan Strasberg, Paul Mazursky, Cameron Mitchell, and Edmund O'Brien, plus Lili Palmer, Claude Chabrol, Stephane Audran, and in his acting debut film critic and sometime screenwriter ("Rock n Roll High School") Joseph McBride. Like almost everyone in the film they pop in bark a presumed-to-be-witty line or two then vanish. What we get a lot more of is a wordless Oja wandering about in scenes resembling the softcore porn films that cinematographer Gary Graver worked on for the bulk of his career (he shot and/or directed some 200 of them) In 1970 when shooting began Welles might well have thought himself either "ahead of the curve" or "Keeping Up With the Russ Meyers." For that softcore king had won a contract with 20th Century Fox to make "Beyond the Valley of the Dolls" and "The Seven Minutes." But while "Wind" languished, "Porno Chic" was made fashionable by the success of "Deep Throat" and in 1972 "Last Tango in Paris" brought anal intercourse to the "Art House." Oja's "Birthday Suit" promenades in "Wind" are studied affairs, of little interest to those not already obsessed with her. In short, Welles was making a film for an audience of himself alone.                           
There was never a plot, just a premise — the birthday party for "Hanneford" followed by his death in a car accident. And that is all. There's no forward development, nor any backward either to explain how this director became as "legendary" as everyone in the film keeps saying. In other word "The Other Side of the Wind" is trapped in anarrative "fugue state" Could it be that there was nothing more? Could it be that Welles after having created a character and a situation had no idea of what to do with it? Did Welles have "early onset"Alzheimer's? It's a depressing thought but not an unreasonable one. Perhaps Simon Callow, who has just begun to write Volume Four of his massive biographical study of Welles will come up with something. But as far as the rest of us are concerned there is nothing here (outside of a lovely musical score by Michel Legrand) save for the depressing spectacle of Welles devoured by his own myth.                        
This becomes clear in "They'll Love Me When I'm Dead?" which charts the half-century saga of the project's existence. It shows that push came to shove at the AFI Lifetime Achievement tribute in 1975. Seemingly all of Hollywood was assembled to sing Welles' praises and clip of Wind was shown. He was hoping to get "completion money" as a result of this.
But when a film has no script, no budget and no production schedule, no one with an ounce of sense is about to put money into it.

It wasn't that Hollywood had "turned on Welles" it was Welles that had turned on moviemaking reason. Yet the notion of Welles the "neglected" and/or "misunderstood" artist continues to hold sway.

It made what's now called "Orson Welles' The Other Side of The Wind" possible — years after the death of its auteur.

The trouble with Welles isn't that he was loved after his death, it was his being loved — and consequently indulged in — far too much when he was alive.
'A Transparent Musical,' pioneering queer series for the stage
The show, now performing its world premiere run at LA's Mark Taper Forum through June 25, is a retelling of the story of the Pfefferman clan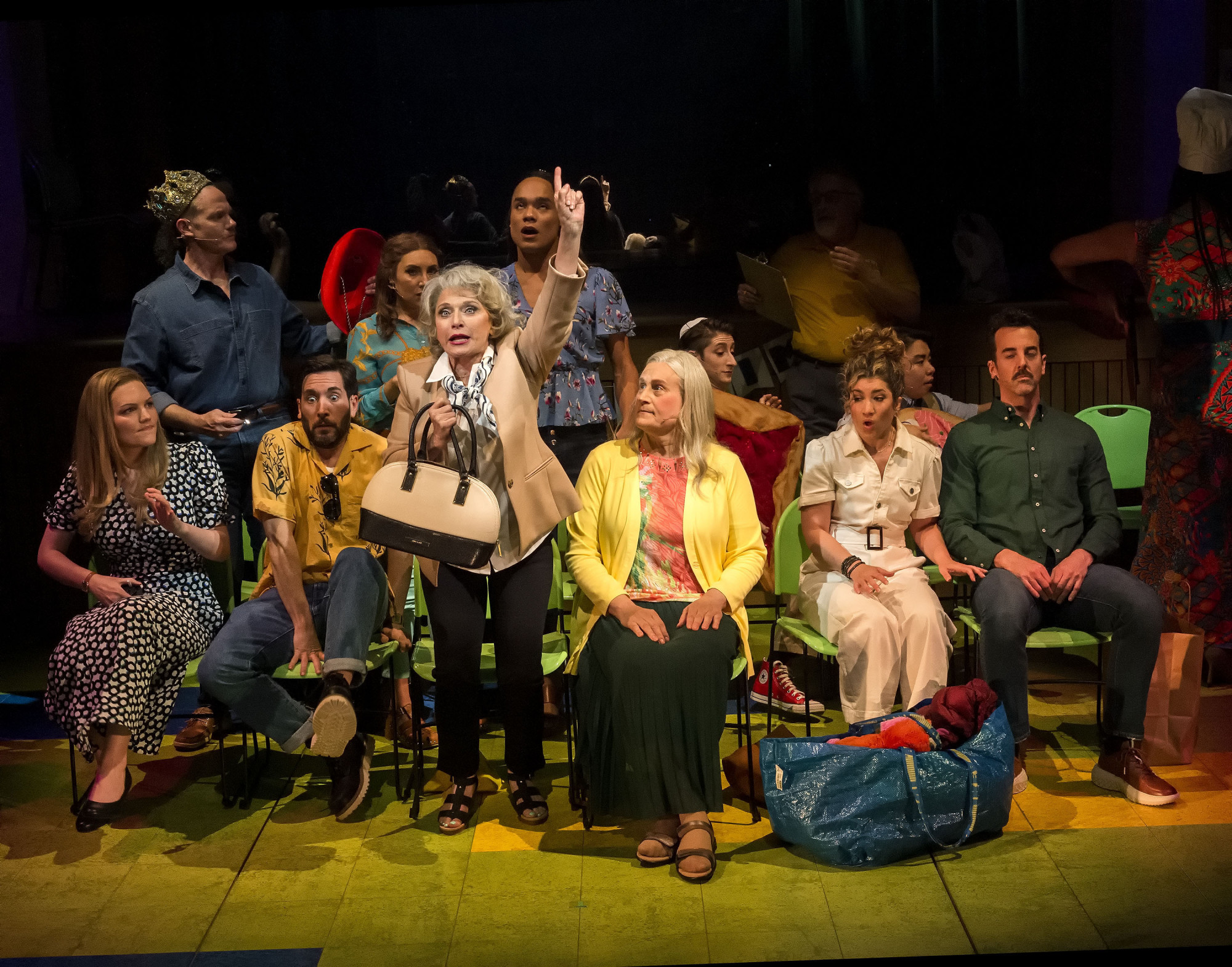 LOS ANGELES – It might seem a little out of the ordinary to begin a review of a theatrical production by discussing a TV series – but in the case of "A Transparent Musical," it's the logical place to start.

The show, now performing its world premiere run at LA's Mark Taper Forum through June 25, is a retelling of the story of the Pfefferman clan, the secret-laden, deeply dysfunctional and very Jewish LA family at the center of "Transparent," a now-iconic, pioneering Amazon series that premiered in 2014 and ran for 4 critically-acclaimed seasons before ending with a special feature-length "Musicale Finale" in lieu of a fifth.
In its original form, the saga began with the coming out of Maura Pfefferman to her children as a trans woman – a bombshell revelation that that sends the privileged, self-absorbed family reeling. From there, it charted Maura's transition into the proud trans matriarch she always knew was inside her, as well as the struggles of her former spouse (Shelly) and their children (Josh, Sarah, and Ali) to navigate life – both as a family and as individuals – in the aftermath.
In later seasons, the focus shifted more to youngest child Ali and the search she undertakes for her own identity, and after the controversial departure of series star Jeffrey Tambor, the tale finally culminated with Ali's creation of a musical about her family's history.
While the final episode won its share of critical praise and accolades and gave fans of the series some form of closure, many viewers couldn't help but feel a sense of anti-climax; for them, the circumstances around Maura's departure from the narrative (which we won't go into here, you can look it up if you don't remember) left something of a bitter taste in the air, and while the renewed sense of hope and healing it delivered for Ali, her siblings and her mom were appreciated, the fact that Maura wasn't allowed to get there with them felt, well, unfair.
While the actor who played her may no longer have been suitable to continue the journey, the character deserved a much better fate, and the audience who had rooted for her over the course of four seasons deserved her to have it, too.

With that in mind, one might go into "A Transparent Musical" – co-written by series creator Joey Soloway and MJ Kaufman, with music and lyrics by Soloway's sibling Faith – with reserved expectations. Indeed, what would a musical adaptation of this sprawling narrative, with its complex social and cultural themes and its extended cast of intertwined characters, even look like? Could it even be possible for them to fit 41 episodes of television storytelling into a two-and-a-half-hour stage version?

As it turns out, they didn't even have to try. Instead, "A Transparent Musical" reimagines the entire story of the Pfeffermans into a streamlined, standalone experience that can be enjoyed and appreciated without any knowledge of the series whatsoever. Instead of placing Maura (played here by Daya Curley) at the center of the story, it's young Ali (Adina Verson) who becomes our point of entry; tasked with helping to mount a play for her Jewish Community Center's Purim carnival, she finds herself drawn into a voyage of self-discovery, recalling key moments in her family's past and drawing connections between their story and the multi-faceted cultural and ethnic heritage that sprawls out behind them.
Gone are most of the side trips taken by the series, along with many of the non-Pfefferman characters, and what's left is a scaled-down retelling that manages to feel just as complete – if not more so, given that Maura is now allowed to be included in the ending – as the series that fans grew to love.

Of course, trimming things down to that extent inevitably means sacrificing a lot of nuance, and that has an impossible-to-ignore impact on the show's first act, which is lengthy to begin with but feels even lengthier because of it.
One of the challenges of "Transparent" was that its protagonists were all messy, self-centered, unreasonable, compartmentalized, dishonest, stubborn, spiteful, even sometimes deliberately cruel to each other – in short, all of them, including Maura (sometimes especially her), were often difficult to like.
The saving grace was the show's ability to let us see into the deepest corners of each of their lives, where we could recognize and relate to the wounded humanity hiding behind all those walls of defense; here, without the luxury of such detailed exploration, their unpleasantness sometimes makes it tough to care whether they work things out for themselves or not.
But of course, one doesn't have to like or even care about characters to find aspects of oneself reflected in them, and their relatability goes a long way toward keeping us invested enough to stick around after intermission – and that's fortunate, because it's in the second act that "A Transparent Musical" blossoms into the fully realized manifestation of Soloway's story we never knew it needed to become.
Without giving spoilers, the second half employs flights of fancy – devised and expanded from elements included in the series – to bring together all the Pfeffermans' struggles and crystallize all the story's themes into one cathartic bundle.
By the time it's over, the acceptance, forgiveness, and yes, transcendence that has happened on stage leaves us to ponder questions of our own identity, and how being seen for who we really are makes a big difference in our ability to see others that way, too.
As directed by Tina Landau, the production bursts with colorful, exciting imagery and inventive staging that helps us easily follow the jumps in time and place that occur within the show's immersive setting – which, designed with tongue-in-cheek authenticity by Alan Rigg, puts the audience in the middle of a JCC auditorium.
Faith Soloway's songs may not linger melodically in your brain in the way typically expected of showtunes, but their lyrics are clever, insightful, funny, and successfully transmit complicated threads of language and ideas without letting us lose track of any of them; coupled with James Alsop's crisp, high-energy choreography, it's a combination that delivers a welcome injection of high-spirited musical theatre fun.
As for the cast, a diverse and talented ensemble that seems to be having the time of their lives, they are uniformly excellent. Verson deserves special mention for carrying the show's narrative responsibilities without distancing themself in the process, as does Curley for inhabiting Maura so completely that we easily forget any previous incarnation of her.
Liz Larsen has multiple show-stopping moments as "what about me?" mom Shelly, as does Peppermint (in the dual role of Davina and Darlene), whose powerful vocal prowess brings down the house more than once – a feat also accomplished by Kasper as Ezra. Standout moments aside, however, the entire company should truly be considered joint stars of the show.
It could go without saying, perhaps, that a show like "A Transparent Musical" is highly important to be seen in a time like ours, as vicious backlash from extremist bigots grows ever more alarming and politicians pander to homophobia with regressive and harmful legislation.
There are moments in the show that address this growing volatility, an element which brings a fresh sense of urgency to its message of acceptance – something it makes much easier to swallow by showing us that feeling comfortable in your own skin is an essential human need extending far beyond the importance of gender, sexuality, race, or any of the other external factors we use to divide ourselves from others.
Even so, and despite multiple themes that are bound to be uncomfortable – even potentially triggering – for many audiences, "A Transparent Musical" is not a bleak show, nor does it dwell on the political terrors of the larger world, even if it acknowledges that they are there. It goes without saying that many of our readers will consider it a must-see piece of theatre, simply by virtue of its messaging and the need to be visible; rest assured that even if you're going because you feel like you have to, you're probably still going to enjoy it, too.