Gone With 'The Wind' of Orson Welles
A legendary filmmakers most personal work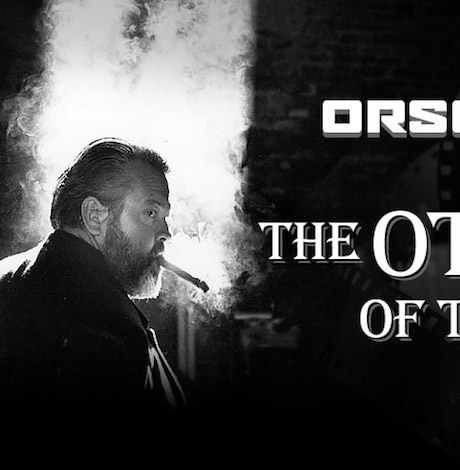 "Well here it is, if anybody wants to see it," snarls Norman Foster, hauling a stack of film cans onto a counter, somewhere towards the last third of "The Other Side of the Wind." And, after seeing what's been made of this half century aborning "passion project," assembled by a host of dedicated craftspersons from the countless reels of footage, that its perpetrator Orson Welles never managed to pull it into shape is a question easily answered.

For "The Other Side of the Wind" is an unmitigated disaster. Less "unfinished" than barely begun — a premise without a narrative, a beginning without an ending or even a middle. As a result Morgan Nevill's documentary about the Welles and his film, "They'll Love Me When I'm Dead," makes more sense than anything that's been assembled as "The Other Side of the Wind."

That this hapless, incoherent mess brings down the curtain on a fabled filmmaker's career when it was expected to cap it is lamentable, but not entirely unpredictable. For Orson Welles' artistic history has always been chaotic with great highs, deep lows and little clarity overall. When his fame in theater and radio brought him to Hollywood's attention, Welles was given carte blanche by RKO studios to make "Citizen Kane," the darkly satirical film a clef about newspaper magnate William Randolph Hearst.

While the screenplay, written by Herman J. Mankiewicz and re-written by Welles won the Oscar, it gained little glory in its time. Over the years however it came to be regarded as a classic.

In fact, it topped the "Sight and Sound" poll as the greatest film ever made for 50 years. It was recently replaced by Alfred Hitchcock's "Vertigo" which like "Kane" wasn't much of a success when it was first released in 1958.

Hitchcock's career continued after Vertigo. After Kane, Welles' sputtered.

RKO, threatened by Hearst for making "Kane," and not at all happy with its low box office quickly became disenchanted with "Wonder Boy" Welles, slashing his next film "The Magnificent Ambersons" to ribbons, releasing it as a "B" feature with "Mexican Spitfire Sees a Ghost" as the "A."

Also, at RKO, Welles produced and co-starred in "Journey into Fear" — directed by Norman Foster to lackluster box office. But once the studio turned its back on him Welles was on his own, always getting work as an actor (most memorably in "The Third Man" in 1949).

As a director he worked sporadically on films of very different kinds made in very different circumstances. "The Lady From Shanghai" (1947) and "Touch of Evil" (1958) were made for major Hollywood studios, Columbia and Universal. "Macbeth" (1948) for Republic. But "Othello" (1951), "Mr. Arkadin" (1955), "The Trial" (1962), "Chimes at Midnight" (1965), "The Immortal Story" (1968) and "F For Fake" (1973) were all made in Europe without the financial and technical resources afforded by Hollywood, and "Arkadin" was wrested away from him and recut by others more severely than his Hollywood films.

Consequently, while an artist of international reputation Welles longed to return to U.S. to make a film — but on his own terms. Making "The Other Side of the Wind" encapsulated all his hopes of doing so — and all the traps as well. For its initial investors were Iranians — relatives of the Shah who was deposed in 1979. In short the very period Welles was seeking completion funds involved a project whose rights were tied up for decades. The film itself was "tied up" artistically too.

"The Other Side of The Wind" centers on a "Maverick" director named "Jake Hanneford" (played with his usual breezy charm by John Huston) who after a long sojourn in Europe (guess who, hint, hint) has returned stateside for a birthday celebration bringing together all manner of close friends, acolytes and sycophants that he hopes will help him complete a film he started called "The Other Side of the Wind." That much is clear, but the rest is a decided blur. And the name of that blur is Oja Kodar.

While Welles began his career working with screenwriting veteran Mankiewicz, he elected to end it with an amateur, Kodar. A Croatian-born actress who he met while filming "The Trial" she quickly became the center of his personal and professional life , most notably in "F For Fake." She also made a film her her own called "Jaded" a melodrama about an opera singer in 1989 that was barely released and sank like a stone. That Kodar would star in "Wind" was no surprise.

But what takes one aback is the fact that she has no lines of dialogue. She's seen in the film-with-the-film (which is also called "The Other Side of the Wind") traipsing around in the semi and sometimes complete altogether. Most of her scenes involve her having simulated and rather desultory sex with a young actor (Robert Random, a passingly attractive blank) who we learn left the film-within-the-film when its director "Jake Hanneford" made a pass at him.

This circumstance, most likely inspired by John Ford (who Maureen O'Hara once caught in a compromising position with Tyrone Power) leads one inevitably to consider the role the same-sex oriented have played throughout Welles' life and career — which is considerable. Right at the start are Micheal MacLiammoir and Hilton Edwards, the acting couple who gave Welles his first break at the Abbey Theater in Dublin Ireland. Welles memorably cast MacLiammoir as Iago in "Othello" and MacLiammoir went on to write an account of the film's making "Put Money in Thy Purse" that remains one of the best books written about Welles.

"The Cradle Will Rock" one of Welles signature stage successes was written by the gay composer Marc Blitzstein. Then there's Anthony Perkins starred in Welles' film of Kafka's "The Trial" and appeared alongside him in Chabrol's "Ten Days Wonder." "F For Fake" revolves around the gay art forger Elmyr De Hory.

And then there are the gay fictional character that dot the Welles oeuvre: Glenn Anders sinister "George Grisby" in "The Lady From Shanghai," Mercedes McCambridge's lesbian gang leader in "Touch of Evil" and the young Prince Hal and his boytoy Pons in "Chimes at Midnight" (which inspired Gus Van Sant's "My Own Private Idaho").

Finally, there's "The Big Brass Ring" ( a Welles script adapted by several others and brought to the screen by George Hickenlooper in 1999) which features a gay advisor to a high-ranking politician. None of these characters fall under the heading of "Positive Role Models" but they're not cheap jokes at the expense of the LGBT either. They have albeit fitful life to them.

And so doubtless would the closeted "Jake Hanneford" had Welles been up to making sense of "The Other Side of the Wind" and completing it.                                  
But is "completing" the proper term? For on close inspection of what we see on screen in this presumed "reconstruction," one might well say "The Other Side of the Wind" had no way of being "completed" as it was barely started. Principle photography was begun in 1970 (with Huston not yet cast in the leading role) and came to an end in 1976 — not coincidentally the year Norman Foster died. Besides Foster other longtime Orson Welles associates swept up by "The Wind" included Paul Stewart (Raymond the Butler in "Citizen Kane"), Mercedes McCambridge ("Touch of Evil"), and Dan Tobin ("The Fountain of Youth"), not to mention acolytes of more recent vintage like Peter Bogdanovich and Henry Jaglom. In addition, we see such Hollywood veterans as Susan Strasberg, Paul Mazursky, Cameron Mitchell, and Edmund O'Brien, plus Lili Palmer, Claude Chabrol, Stephane Audran, and in his acting debut film critic and sometime screenwriter ("Rock n Roll High School") Joseph McBride. Like almost everyone in the film they pop in bark a presumed-to-be-witty line or two then vanish. What we get a lot more of is a wordless Oja wandering about in scenes resembling the softcore porn films that cinematographer Gary Graver worked on for the bulk of his career (he shot and/or directed some 200 of them) In 1970 when shooting began Welles might well have thought himself either "ahead of the curve" or "Keeping Up With the Russ Meyers." For that softcore king had won a contract with 20th Century Fox to make "Beyond the Valley of the Dolls" and "The Seven Minutes." But while "Wind" languished, "Porno Chic" was made fashionable by the success of "Deep Throat" and in 1972 "Last Tango in Paris" brought anal intercourse to the "Art House." Oja's "Birthday Suit" promenades in "Wind" are studied affairs, of little interest to those not already obsessed with her. In short, Welles was making a film for an audience of himself alone.                           
There was never a plot, just a premise — the birthday party for "Hanneford" followed by his death in a car accident. And that is all. There's no forward development, nor any backward either to explain how this director became as "legendary" as everyone in the film keeps saying. In other word "The Other Side of the Wind" is trapped in anarrative "fugue state" Could it be that there was nothing more? Could it be that Welles after having created a character and a situation had no idea of what to do with it? Did Welles have "early onset"Alzheimer's? It's a depressing thought but not an unreasonable one. Perhaps Simon Callow, who has just begun to write Volume Four of his massive biographical study of Welles will come up with something. But as far as the rest of us are concerned there is nothing here (outside of a lovely musical score by Michel Legrand) save for the depressing spectacle of Welles devoured by his own myth.                        
This becomes clear in "They'll Love Me When I'm Dead?" which charts the half-century saga of the project's existence. It shows that push came to shove at the AFI Lifetime Achievement tribute in 1975. Seemingly all of Hollywood was assembled to sing Welles' praises and clip of Wind was shown. He was hoping to get "completion money" as a result of this.
But when a film has no script, no budget and no production schedule, no one with an ounce of sense is about to put money into it.

It wasn't that Hollywood had "turned on Welles" it was Welles that had turned on moviemaking reason. Yet the notion of Welles the "neglected" and/or "misunderstood" artist continues to hold sway.

It made what's now called "Orson Welles' The Other Side of The Wind" possible — years after the death of its auteur.

The trouble with Welles isn't that he was loved after his death, it was his being loved — and consequently indulged in — far too much when he was alive.
KTLA 5 Live: 'Influencer cafe' opens in Hollywood
The Breakfast Club is an all-day cafe that caters to social media creator culture.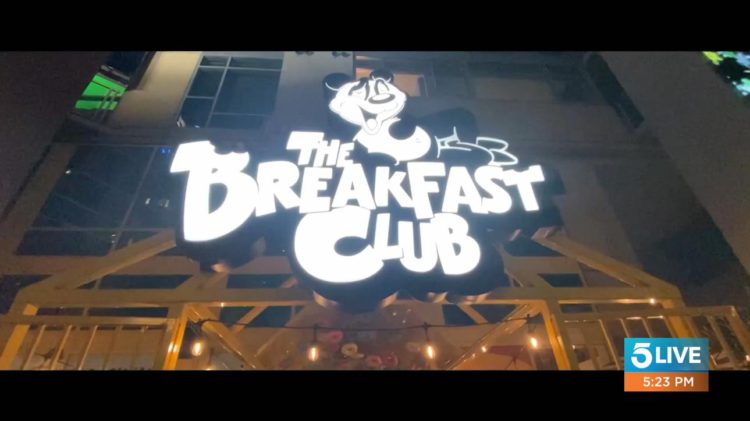 HOLLYWOOD – A restaurant calling itself a "cafe for influencers" has opened in Hollywood. The Breakfast Club is an all-day cafe that caters to social media creator culture. KTLA 5 Live spoke to the restaurant's owner and sampled some of the items on the menu.
This segment aired Friday, Sept. 24, 2021.
'Cured' beautifully chronicles fight for dignity
New doc revisits APA designation of homosexuality as a sickness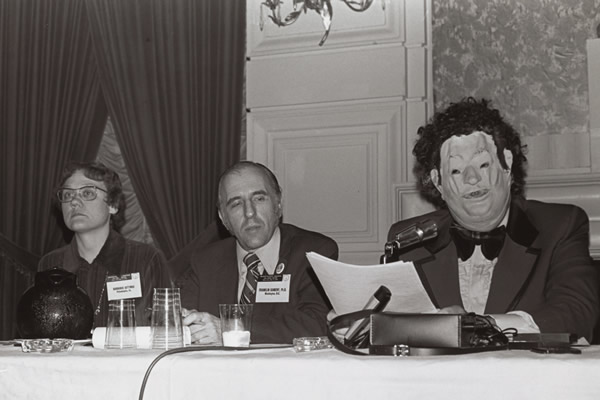 At the 1970 American Psychiatric Association convention, in front of 10,000 professional members, LGBTQ activists had a single rejoinder to decades of APA designation of homosexuality as a sickness in need of treatment: "There is no 'cure' for that which is not a disease." It marked the first direct clash with a psychiatric profession that had classified homosexuality as a mental disorder and advised everything from talk therapy to psychologically destructive shock therapy to "cure" homosexuality.
After Stonewall, gay activists concluded that the classification of homosexuality as a mental illness by the APA would hold back the advancement of the gay rights movement. To secure equality, activists knew they had to debunk the idea that they are sick.
The struggle to remove homosexuality from the APA's definition of mental illness is beautifully chronicled in the forthcoming documentary "Cured" — beautifully because the filmmakers contrast erroneous characterizations of homosexuality by mid-century psychiatrists with mid-century photographs that bore witness to gay people's actual nature.
Getting the APA to change required more than storming conferences. Gay activists, for instance, pinpointed sympathetic young psychiatrists who could act to reform the APA from within and helped them win seats on the Board of Trustees. Meanwhile, the culture was changing. In the 1970s, gay visibility was growing, which boosted the campaign to end the sickness label.
At its 1972 convention, the APA offered a platform to gay rights activists Frank Kameny and Barbara Gittings. The duo invited Dr. John Fryer to testify about what it was like to be a gay psychiatrist. Fearing damage to his reputation (he had previously lost a position for being gay), Fryer donned a mask and adopted the title H. Anonymous. Despite his cloaked persona, his testimony was, in the words of one attendee, a "game-changer."
Fryer spoke as a gay man with "real flesh and blood stand[ing] up before this organization and ask[ing] to be listened to" and evoked the great emotional toll of being forced to live in the closet — "this is the greatest loss: our honest humanity." The tide was turning but the intransigent faction needed a few more kicks. Representing a new generation of psychiatrists, Dr. Charles Silverstein would lay down the gauntlet: The APA could either continue to promote "undocumented theories that have unjustly harmed a great number of people" or accept the genuine science that being gay was no illness. At the next year's convention, in a final clash between opposing sides, Gay Activist Alliance member Ronald Gold pointed out the absurdity that a medical practice predicated on making sick people well was making "gay people sick." The APA ended its mental illness classification in 1974.
"Cured" represents a growing awareness of the history of "curing" homosexuality. Netflix recently premiered "Pray Away" about the so-called "ex-gays" who promoted conversion therapy, the destructive practice by fundamentalist Christian quacks. The film "Boy Erased" (2018) took a similar sledgehammer to conversion therapy.
Precisely because of the long-term ill-effects of stigmatizing gay consciousness, the LGBTQ community has in recent years targeted conversion therapy. Twenty states have banned conversion therapy for minors, and an additional five states have enacted partial bans.
Although thoroughly discredited by medical professionals, including the APA, conversion therapy continues to harm thousands of youths each year. While "Cured" is instructive for LGBTQ activists combatting conversion therapy nationwide, it has an even more important lesson.
"There isn't anything wrong with them, so there can't be anything wrong with me," is how one gay man remembers feeling upon entering a gay bar, witnessing convivial gay men and realizing it was time to ditch his homophobic shrink and embrace himself.
It struck a deep chord with me because I had a similar epiphany as a young man. Feeling my way around my sexuality as a grad student in New York, it all finally came together one night at a Greenwich bar as I sat across from two gay men and chatted about traveling and career ambitions. I am doing nothing wrong, I thought. It made no sense to be afraid of living my life as a gay man.
Our determination to live openly remains a potent inspiration for those still struggling with acceptance, and the strongest rebuke of those who would seek to erase us.
"Cured" premieres on PBS on Oct. 11.
A bisexual coming-of-age tale with heart
'Things We Couldn't Say' offers pleasant surprises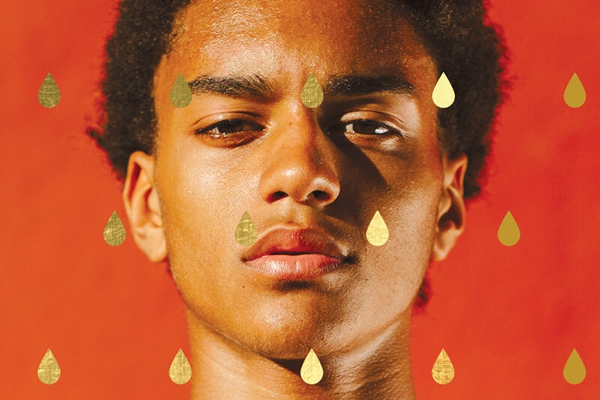 'Things We Couldn't Say'
By Jay Coles
c.2021, Scholastic $18.99/320 pages
You'd like an explanation, please.
Why something is done or not, why permission is denied, you'd like to hear a simple reason. You've been asking "Why?" since you were two years old but now the older you get, the more urgent is the need to know – although, in the new book "Things We Couldn't Say" by Jay Coles, there could be a dozen becauses.
Sometimes, mostly when he didn't need it to happen, Giovanni Zucker's birth mother took over his thoughts.
It wasn't as though she was the only thing he had to think about. Gio was an important part of the basketball team at Ben Davis High School; in fact, when he thought about college, he hoped for a basketball scholarship. He had classes to study for, two best friends he wanted to hang out with, a little brother who was his reason to get up in the morning, and a father who was always pushing for help at the church he ran. As for his romantic life, there wasn't much to report: Gio dated girls and he'd dated guys and he was kinda feeling like he liked guys more.
So no, he didn't want to think about his birth mother. The woman who walked out on the family when Gio was a little kid didn't deserve his consideration at all. There was just no time for the first woman who broke his heart.
It was nice to have distractions from his thoughts. Gio's best friends had his back. He knew pretty much everybody in his Indianapolis neighborhood. And the guy who moved across the street, a fellow b-baller named David, was becoming a good friend.
A very good friend. David was bisexual, too.
But just as their relationship was beginning, the unthinkable happened: Gio's birth mother reached out, emailed him, wanted to meet with him, and he was torn. She said she had "reasons" for abandoning him all those years ago, and her truth was not what he'd imagined.
There are a lot of pleasant surprises inside "Things We Couldn't Say."
From the start, author Jay Coles gives his main character a great support system, and that's a uniquely good thing. Gio enjoys the company of people who want the best for him, and it's refreshing that even the ones who are villains do heroic things.
Everyone in this book, in fact, has heart, and that softens the drama that Coles adds – which leads to another nice surprise: there's no overload of screeching drama here. Overwrought teen conflict is all but absent; even potential angsts that Gio might notice in his urban neighborhood are mentioned but not belabored. This helps keep readers focused on a fine, relatable, and very realistic coming-of-age story line.
This book is aimed at readers ages 12-and-up, but beware that there are a few gently explicit, but responsibly written, pages that might not be appropriate for kids in the lower target range. For older kids and adults, though, "Things We Couldn't Say" offers plenty of reasons to love it.