Rapturous and rollicking, Isle of Klezbos rolls into town
Joyful music just in time for Hanukkah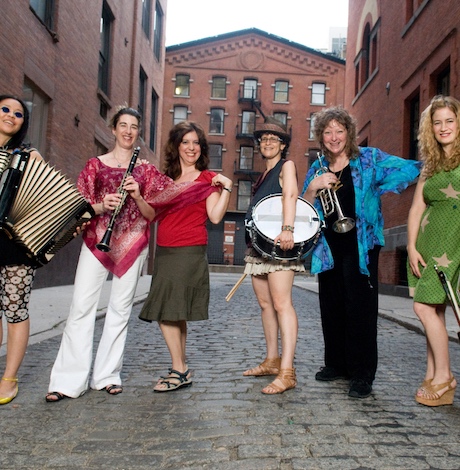 Infused with intersecting interests and individual tastes as compelling as the genre that's been their calling card for two decades, the all-women's sextet, Isle of Klezbos, is the kugel of klezmer — an appetizing casserole of traditional Ashkenazic Jewish influences, queer perspectives and exceptional musicianship.
Don't know kugel? Google it.
As for klezmer, drummer and bandleader Eve Sicular gave us some insight, sure to prove useful when the Isle sets foot on three local venues, Dec. 1-3.
"Classic klezmer," Sicular noted, is a fusion of influences, although, "It's a misnomer to say klezmer is 'Jewish Jazz.'" She noted it's "the celebratory music of Yiddish-speaking Eastern European Jews and their descendants. So that can go in a lot of different directions, in terms of which century one is talking about… There are melodies that are not identical, but are shared variations between, say, a particular set of Yiddish melodies and Greek melodies, Yiddish melodies and Turkish melodies, and certain dance forms named for regions of Eastern Europe and the Ottoman Empire."
This was, Sicular clarified, prior to the 20th-century wave of immigration. Once part of the American melting pot, she recalled, "There was this wonderful way that people could meld whatever was the height of popular fashion, such as swing music, tango, beautiful modal melodies and syncopated dance rhythms… Klezmer music also has ties to liturgical music, but it's a parallel. For instance, you would have things that would refer to the ornamentation, particularly the cantorial voice."
It was "a real exchange," she said, likening klezmer to Yiddish "language rhythms; ways people would communicate with irony, but also, a lot of thoughtful questioning… It's very much an interactive music," Sicular noted, referencing its presence at weddings. "There are processionals, there are big chair-lifting, rollicking, rambunctious pieces. There are meditative pieces, and pieces designed to evoke sadness and wistfulness… It's about emotion, but also creating motion. So it's really special to play music that elicits that."
Every person in Isle of Klezbos, she said, has "their own way they came to know klezmer." The daughter and granddaughter of classical pianists/physicians, Sicular "fell in love with the style when I heard it, but I did not grow up knowing it." The NYC native had a youthful affinity for show tunes, and, later, zydeco, Balkan, and New Orleans Second Line music. "All those things were in klezmer," she discovered, which (long story short) led her to form the Metropolitan Klezmer octet in 1994, then Isle of Klezbos, in 1998.
"I had, over the years, been in all-women's bands," Sicular recalled, "and I just thought it would be a really cool thing to do. Our trumpet player, Pam Fleming, was already in Metropolitan Klezmer… and through asking around, I met fantastic people… Debra Kreisberg [clarinet/sax] came in the year after we formed. She and Pam really bonded. They just have this sense, like a melding of the minds. Debra comes from a background with a lot of Latin jazz, and Pam has played many styles, particularly reggae. And they both have a drive to compose, a sense of groove…  Saskia [Lane], our bass player, is from Julliard, and Shoko [Nagai], she's this champion of the keyboard from Japan, then learned accordion when she got to Brooklyn. So it's not just talented, but innovative, people. If a piece occurs to them, they write it with the band in mind… like a repertory theatre company, you know what's going to be a role for them."
Swinging, soaring, vocals by Melissa Fogarty give Klezbos its linguistic verve. Accurately assessing the veteran opera singer, who's been with the band for 10 years, Sicular said Fogarty "has all the jazz chops and can [scat] improvise. She hits everything with clarity and precision, and yet has this wonderful dimension of being able to play with everything."
As for the origin story of the band's name, Sicular wanted "to have fun with it, definitely queering it in some way — but 'klezbian' was already very much in usage." Then, caught in "that state where you're either about to fall asleep, or just waking up, I went, 'klezbian, klezbos… Isle of Klezbos!' And we just went with it. This was 1998. We did have people say, 'Are you sure? Will people book you?' "
Plenty of people did. The sextet has entertained at parties, colleges, festivals and weddings, collaborated with the Grammy-nominated Scissor Sisters, served as a house band with Jill Sobule, and was personally requested by Kiki Smith to play at the dedication of her stained glass window, at NYC's Eldridge Street Synagogue. Still, 20 years later, Sicular noted, "the 'question' will come up."
Jewish? Queer? Both? Sicular plays that question, well, playfully.
"Rather than say who they are," she demurred, "I'll say over that 20 years, we've had just as many people who are from a Jewish background as a queer life. But sometimes, it shifts." (An early-era bass player, for example, joined before she knew her father's side of the family was Jewish; and more than one member's time in the group saw her with male and female partners.) For the rigid scorekeepers among us, Sicular revealed, "We have a small majority queer, and a small majority Jewish. They do overlap, like the Venn diagram."
Connect your own diagram dots Dec. 1-3, when Sicular and associates play three area venues. The first gig, at the Museum of Making Music (5790 Armada Dr.) in Carlsbad, is "probably the most formal of the three," and officially a Metropolitan Klezmer gig. On Dec. 2, at the Bowers Museum (2002 N Main St.) in Santa Ana, it's a five-member Klezbos show, part of the museum's multicultural Winter Solstice Festival. "We're representing Jewish culture and heritage," Sicular said, adding, "I'll give a little demo of what a menorah is."
Finally, on Dec. 3 in Los Angeles, the full Klezbos sextet performs two shows at Genghis Cohen (740 N Fairfax Ave.), which Sicular said is a kindred spirit. "The two wordplays [Cohen, Klezbos] jostle each other. It's on Fairfax Ave., which is a little analogous to Second Ave., in Manhattan — and Genghis Cohen is an actual Chinese restaurant. So the Jews can nosh!"
For tickets to these shows, and more information about Isle of Klezbos, visit klezbos.com.
Ellen Degeneres sits down with NBC's Savannah Guthrie
Ellen chats with Savannah Guthrie on Today about her leaving daytime television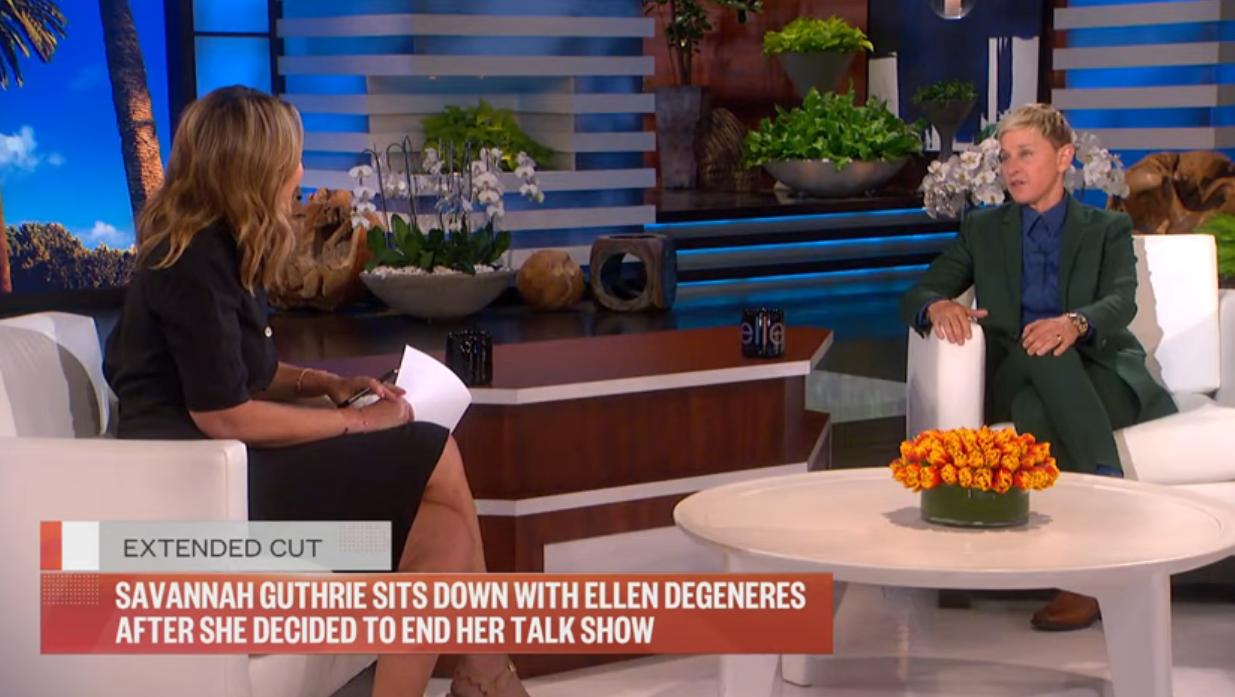 BURBANK – Ellen DeGeneres announced yesterday that she will end her talk show after next season. NBC's Savannah Guthrie speaks with DeGeneres Friday about the decision, which comes 10 months after DeGeneres faced accusations of allowing/running a toxic workplace.
WATCH:
Ellen discusses her departure with Oprah Winfrey
The two powerful women television celebrities shared how each came to the decision for their shows to end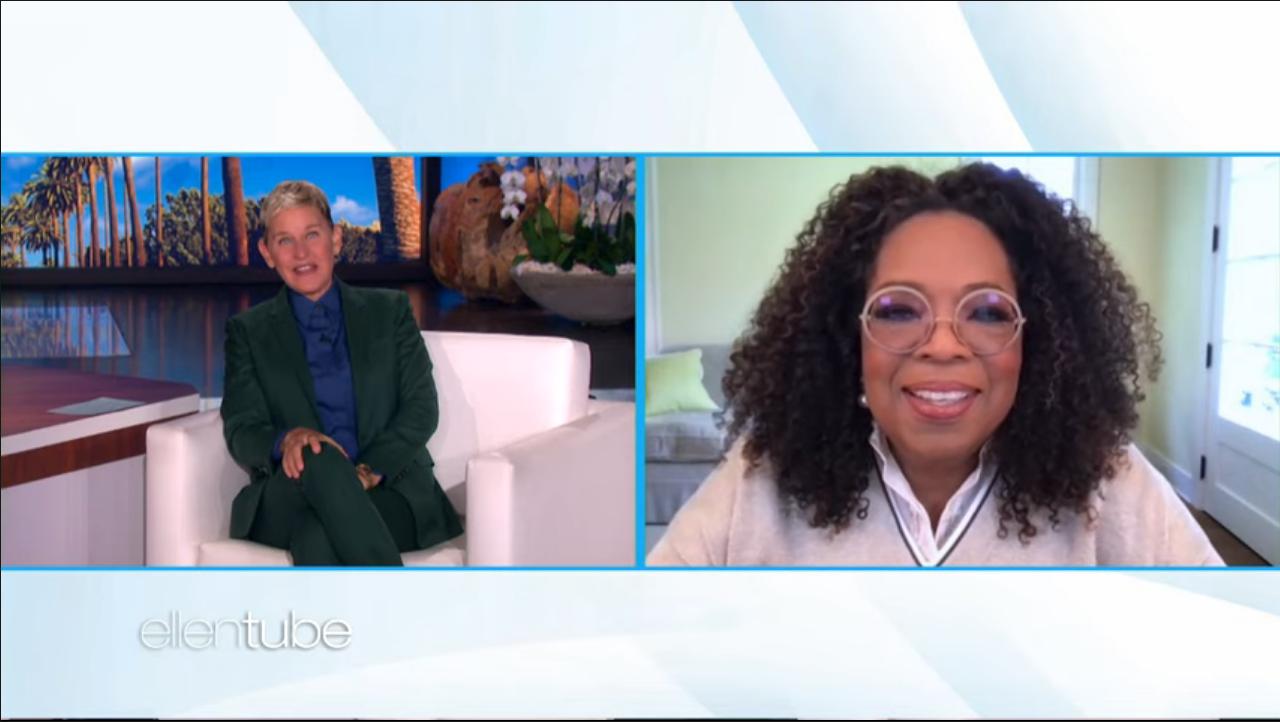 BURBANK – After Ellen DeGeneres announced she would be ending her talk show with Season 19 this week, she had a discussion with invited special guest Oprah Winfrey on Thursday, whose iconic talk show wrapped in 2011 after 25 seasons.
The two powerful women television celebrities shared how each came to the decision for their shows to come to an end, and Winfrey divulged what she misses about her show, and DeGeneres revealed what she will miss about hers.
Winfrey also talked about her new Apple TV+ mental health docuseries "The Me You Can't See," which she co-created and executive produces with the Duke of Sussex, Prince Harry.
WATCH:
Elton John and Years & Years give a fabulous performance at the 2021 Brit Awards
Elton John's & Years & Years' BRIT Awards 2021 song 'It's a Sin' released in support of Elton John AIDS Foundation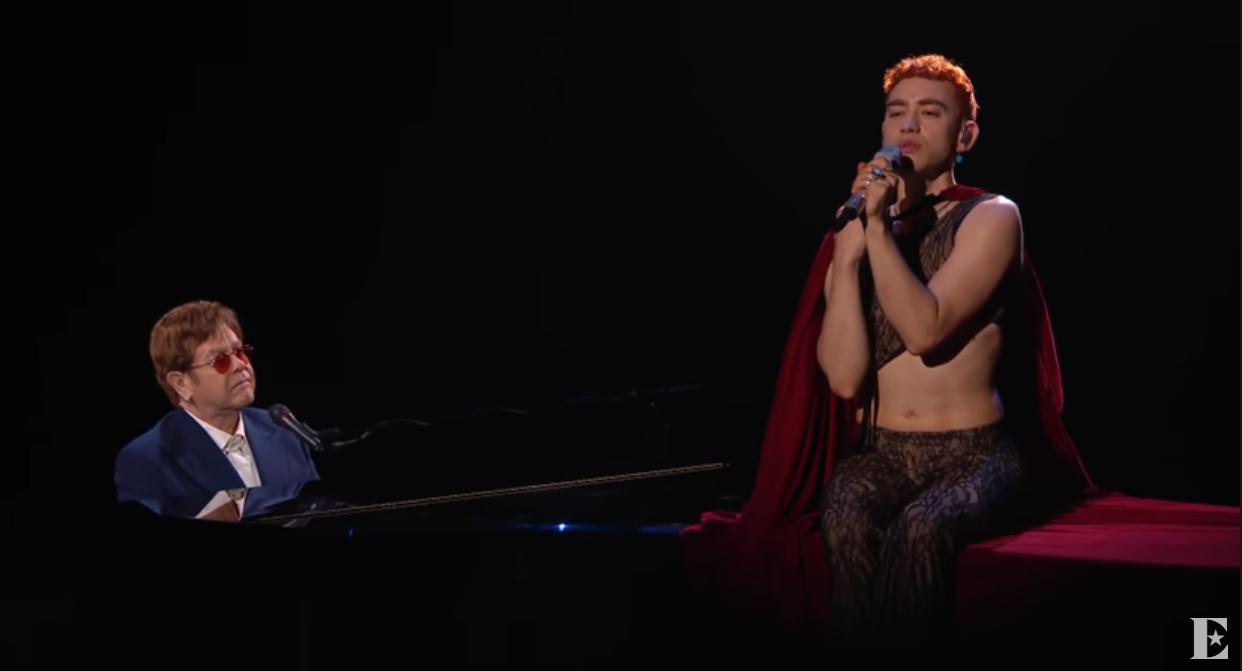 LONDON – In a show stopping performance Tuesday, Sir Elton John and Olly Thornton both who are British musicians, singer-songwriters, actors, and LGBTQ advocates- Thornton performs as Years & Years, rendered their new version of the Pet Shop Boys classic single 'It's a Sin'.
John's and Years & Years' BRIT Awards 2021 performance of the Pet Shop Boys classic single 'It's a Sin' was released in support of the Elton John AIDS Foundation.
WATCH:
LISTEN TO It's a sin HERE: https://EltonJohnYearsandYears.lnk.to…
DONATE TO EJAF HERE: https://donate.eltonjohnaidsfoundatio…