Mexico's LGBTI community has high expectations for new president
Andrés Manuel López Obrador took office on Dec. 1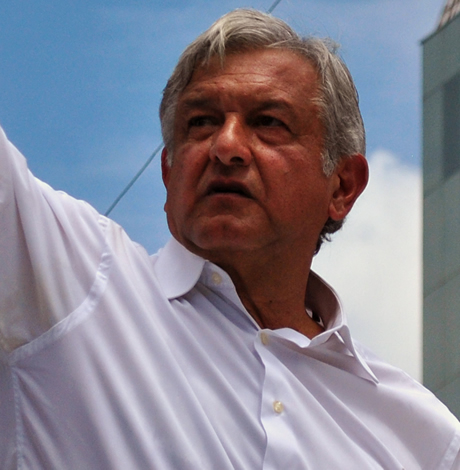 He won the community's sympathy as the first president to include a message of equality in his victory speech. López Obrador reaffirmed it in his first message to the Mexican people during his inauguration.
López Obrador, a member of the National Regeneration Movement who is known by the acronym AMLO, was elected this year with more than 50 percent of the vote, becoming one of the most popular presidents in recent Mexican history. During his campaign, he promoted zero-tolerance for corruption, lowering levels of poverty in order to allow the country to begin a "fourth transformation," a change that AMLO himself has made a top priority for the Aztec nation.
López Obrador in his inaugural speech that he gave in the Mexican congress before senators, representatives and invited guests reiterated "he will represent the rich and poor, believers and free thinkers and all Mexicans, regardless of ideologies, sexual orientation, culture, language, place of origin, education level or socioeconomic position."
For Leonardo Espinosa, an activist from Guadalajara, this affirmation is a positive gesture and brings visibility to the community, "but it is also a call to follow up on these speeches and turn them into action and public policies."
Alex Orué, executive director of It Gets Better México, an online video channel that promotes LGBTI rights, described AMLO's speech as historic and "a signal that the agenda of the LGBTTTI+ Mexican coalition's agenda has a good chance of advancing."
Orué, at the same time, hopes this new government will lower rates of violence that disproportionately affect members of the community.
"It is vital that they confront hate speech from the state, that institutions like the National Council to Prevent Discrimination (CONAPRED) and the National Human Rights Commission (CNDH) are strengthened and emphasize the development of employment opportunities for diverse talent," he adds.
Espinosa, for his part, hopes "discourse that speaks about our communities and needs…(that will become part of) all public policies" will take place during López Obrador's six-year term. Espinosa also said he hopes "the citizenry gets involved and we increasingly see the words sexual orientation, lesbians, gays, transsexuals, transgender, intersex people, queer and diversity in the president's speeches."
"The reality of the country has never been favorable to our rights, so we are open to the possibility of improvement," Espinosa told the Washington Blade.
López Obrador during his campaign avoided LGBTI issues because of his ties with the most conservative elements of Mexican politics, such as the former Social Encounter Party (PES), a party founded by Christian evangelicals that opposed previous efforts to legalize same-sex marriage federally. Given this scenario, a setback in the progress made on LGBTI-specific issues would not have been an unfounded fear.
"We must not forget that the former Social Encounter Party left many candidates in positions of popular election and people who were members of this party were never seen as supporters of human rights and equality," says Espinosa.
The most concerning thing for Orué, however, is that AMLO has never retracted his statements about putting the human rights for LGBTI people up for a popular vote and "now that these consultations appear to have been legitimized in the political life of this new administration, we must not let our guard down."
While the movement remains on alert, Orué does not think a reversal of these guarantees that have been won is possible, because "his right-hand person will be lawyer Olga Sánchez Cordero, his Cabinet's Interior Secretary. It does mean that we have some assurance that not only will that not happen, but, the agenda will even move forward. She herself in her recent statements has reiterated that human rights should not be put up for a consultation."
Sources with whom the Blade spoke said LGBTI issues, such as an increased focus on how to reduce the inequality gap for trans people, became more visible and were part of the public agenda during former President Enrique Peña Nieto's government that just ended. Doubts in the country among activists nevertheless continue to persist.
"The only thing that Enrique Peña Nieto's administration did that could have been seen as a success is he came out in support of human rights for LGBTIQ people in 2016 in a formal ceremony that marked May 17 (the International Day Against Homophobia, Transphobia and Biphobia), where he announced he would send a variety of pro-LGBTIQ initiatives, a marriage equality one among them, to Congress," maintains Orué.
The activist lamented these promised initiatives died in Congress.
Orué and Espinosa told the Blade that visibility and security for the community, laws that penalize discrimination in all states, violence motivated by homophobia and transphobia, as well as limited employment opportunities, access to health care, justice, gender identity laws and recognition of marriage equality recognition throughout Mexico are among the pressing issues for AMLO's administration.
"Mexico is a country where LGBTIQ issues were totally erased from the political sphere, where advances in terms of legislation have taken small steps forward," concluded Espinosa. "It is expected there will be more changes to laws, but they come from social change. Mexico, as a country, is not homogeneous and while there are places where social change already exists and laws have already been changed, discrimination continues to be something normal in other places."
Mexico in context
Only 15 of Mexico's 32 states allow marriage equality. Statistics indicate 10,216 of these unions have taken place.
"There is still a long way to go for these unions to be recognized as families with all the rights that this entails," says the newspaper Publimetro in an article that documents the "slow" implementation of marriage equality since its legalization (in Mexico City) nearly nine years ago.
Same-sex couples can legally adopt children in Mexico City and in Coahuila. There have been, as of now, 17 adoptions of children by gay and lesbian couples. Upwards of 3,230 transgender people have had their gender identity recognized.
The number of reported incidents of discrimination motivated by sexual preference or sexual orientation has decreased by 4.6 percent from 2013-2017, according to the results of a discrimination survey.
Mexico, nevertheless, remains a violent country for sexual minorities. A report that Letra S, an advocacy group, published in May notes 381 murders took place during the last five years under Peña Nieto's government. The situation in 2018 is not very encouraging because the same organization said at least 24 LGBTI people were killed during the first three months of the year.
In spite of this wave of homophobia, Letra S General Director Alejandro Brito told the EFE news agency there are significant advances, such as a more pronounced position abroad in defense of rights and the recognition of marriage among same-sex couples in various entities and the Supreme Court's 2016 ruling that declared state laws banning same-sex marriage are unconstitutional.
Furthermore, many states' now include hate crimes in their penal codes. The attorney general last February implemented staff protocol in cases that involve sexual orientation or gender identity.
"The challenge is how to apply it," he noted.
CONAPRED President Alejandra Haas, for her part, told Publímetro her organization has received 1,185 complaints related to gender identity, sexual preferences and workplace discrimination over the last seven years. These problems, if proven, can affect a person's mental health.
MEXICO CITY — The Mexican LGBTI community has high expectations for the country's new president, leftist Andrés Manuel López Obrador.
Ohio hospitals testify against a trans care ban
In a hearing, the presidents of some of the top pediatric hospitals in the United States testified against trans care bans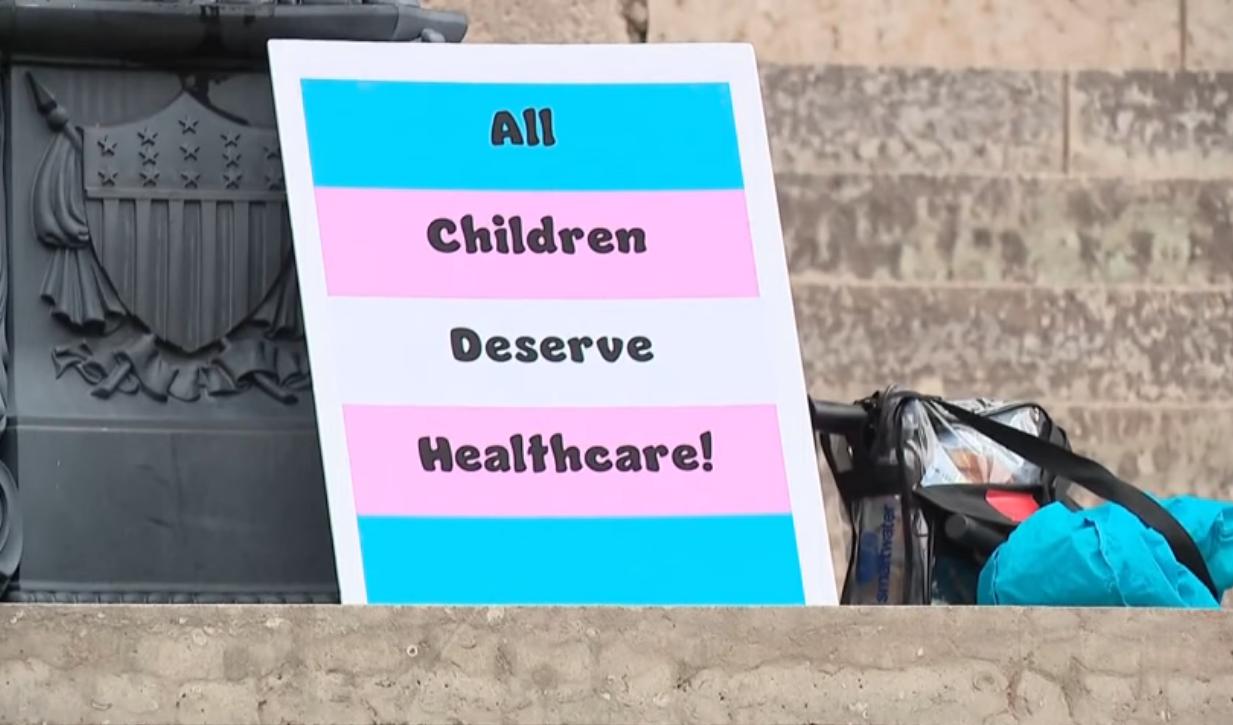 By Erin Reed | COLUMBUS, Ohio – Yesterday, Ohio held a hearing for House Bill 68, a bill that would ban gender-affirming care for trans youth and force those already on care to medically detransition.
The hearing was primarily for opponents of the bill—a prior proponent hearing had already happened a week earlier. Testimony stretched on for nearly eight hours, with those submitting testimony against the bill outnumbering supporters 7:1. Testimony came from a wide variety of professionals and those with lived experience, including transgender kids, their doctors, parents, educators, social workers, and more.
Perhaps the strongest testimony of the afternoon, though, came when presidents and leaders representing some of the top hospitals in the United States stepped forward and unequivocally condemned the bill, stating that it would have drastic negative health consequences for trans youth in their care.
At the beginning of the hearing, three leaders in US medical care testified together: Nick Lashutka, President of the Ohio Children's Hospitals Association serving over 2,600,000 children in the region; Dr. Steve Davis, President of Cincinnati Children's Hospital, the US News #1 ranked children's hospital in the United States; and Dr. Shefali Mahesh, who represented Akron Children's Hospital.
All of them delivered extremely strong testimony, dispelling myths about trans care. They testified that bans on care would harm an already extremely vulnerable population and that gender-affirming care was the best option for the few trans youth who do ultimately get cleared for medical transition.
Perhaps the strongest moment of the night was when Dr. Davis looked at the committee and pleaded, "You trust us on every other condition. Please, trust us on this one."
Watch their incredible testimony here:
When Lashutka spoke, he testified that trans care at Ohio Children's Hospitals is cautious and measured. He stated that in Ohio Children's Hospitals, patients see multidisciplinary teams and often have long waiting periods before they obtain gender-affirming care.
He also noted that the percentage of youth obtaining gender-affirming care in Ohio is only 0.0003%, a tiny fraction not just of youth in Ohio, but also of trans youth in Ohio. He likewise dispelled the idea that teens are getting care without their parents' knowing: "All treatment requires parental consent."
Lashutka, addressing the idea that trans youth are too easily given medical treatments, stated that care is only given to patients meeting rigorous requirements: "Individuals diagnosed with this condition are insistent, consistent, and persistent for a lengthy period of time. The notion that kids declare a feeling and are immediately prescribed at one of our clinics is not true."
Speaking next was Dr. Davis, who testified not just as the president of Cincinnati Children's Hospital, but as a pediatric critical care physician with 35 years of clinical care experience. He stated, when discussing the gender-affirming care ban and its potential profound negative mental health effects on trans youth, "the most harrowing part of my job is informing parents that their child died, especially when their death was from a preventable suicide."
He then stated that the gender-affirming care provided by his hospital is done only after "comprehensive assessments, rigorous mental health evaluations, and screening for comorbidities." He rebuked the idea that hormone therapy in trans youth is done without thorough evaluation, stating that the average time of the evaluation period is "10-12 months."
Lastly, he stated that there is no financial incentive to providing this care and that they do not make money on it – a reasonable claim given that hormone therapy tends to be relatively inexpensive, and that trans youth are not provided surgery in the Ohio Children's Hospital system. He closed, stating, "You trust us on every other condition. Please, trust us on this one."
Dr. Mahesh testified to another aspect of the bill. She stated that increasingly, doctors are having to provide care for patients who have been purchasing hormones off the internet. She indicated that, should a bill like this pass, black and gray market medication might become more common, and that patients would be driven to taking care into their own hands rather than trusting their doctors to administer their care.
Though opposing the bill in its entirety, Lashutka recommended four amendments should the bill pass. First, those already receiving care should be grandfathered in. Second, the "aiding and abetting" clause barring mental health doctors from referrals should be stricken. Third, allowing physicians to provide all information around care, which the bill bars.
Lastly, adding an exception for trans youth who show extreme dysphoria to get care. This last exception was passed in West Virginia's ban on care.
Though hospital administrators have testified in other hearings in the past, this particular panel of healthcare leaders is perhaps one of the strongest seen in any hearing across the United States. The hospitals they represent and the number of patients they serve could give pause even to the most ardent supporters of the bill.
They are also enormously respected voices for all pediatric care in Ohio and even nationwide – many of the legislators in Ohio likely have children who went to these hospitals, and many of the legislators themselves likely did when they were younger. Their presence, along with the massive showing in opposition to the bill, may have made an impact; while some thought the bill would receive a vote immediately after the hearing, those plans appeared to be scrapped.
The hearing adjourned without a vote, and advocates for trans youth care left knowing they had given their all.
****************************************************************************
Erin Reed is a transgender woman (she/her pronouns) and researcher who tracks anti-LGBTQ+ legislation around the world and helps people become better advocates for their queer family, friends, colleagues, and community. Reed also is a social media consultant and public speaker.
Follow her on Twitter (Link)
Website here: https://www.erininthemorning.com/
******************************************************************************************
The preceding article was first published at Erin In The Morning and is republished with permission.