Stonewall at 50 a time for contemplation, activation
History and Legacy as commodity?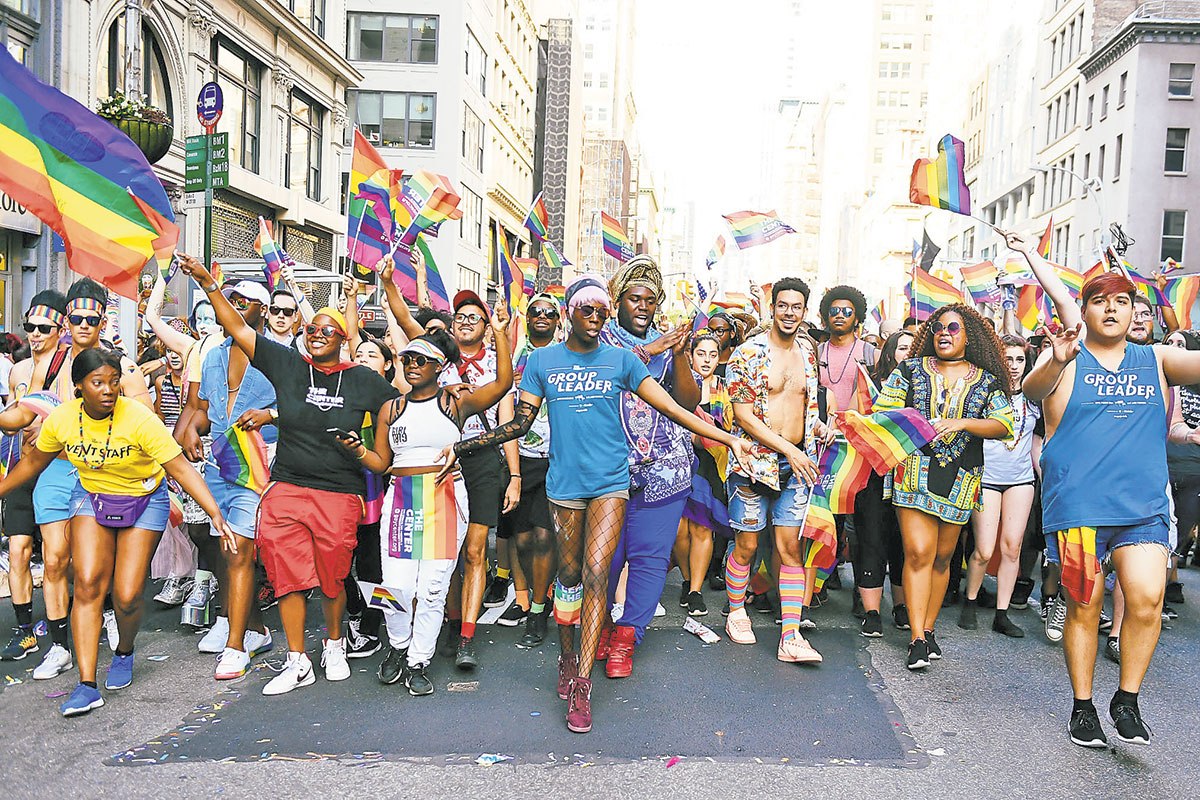 Whether it's the age you reach, a marriage milestone, or the robust lifespan of a small business, the half-century point can be cause for much celebration — but next year's 50th anniversary of the Stonewall Riots calls into question the way in which the LGBTQ community should, and will, observe that galvanizing event's legacy.
In New York City's Greenwich Village, the Stonewall Inn serves as a gathering place for occasions both joyful and somber: the passage of Marriage Equality, the Pulse nightclub massacre. Politicians and activists frequently rally outside its door, while the watering hole itself offers a weekly roster of DJs, drag shows, and go-go boys. Some patrons are keenly aware, others barely knowledgeable, of the fact that the drinks they sip and the freedom of assembly they enjoy are rights advanced by those who turned Christopher Street into a conflict zone, from June 28 to July 1, 1969 — when an oppressed community fought back against the NYPD.
Stonewall — in its contemporary context — is a contrast between respect for advances made, and the reality of gains yet to be achieved.
"I'd like to say it means a lot to me, but it doesn't," said Robin Tyler. The veteran activist (and pioneering lesbian, feminist comedian) was at the second night of the Stonewall Riots, and put out the call for 1979's first National March on Washington for Lesbian and Gay Rights.
"The struggle is far from over," she said. "We have to take a hard look at what's happened to us. We do not have equal rights in this country. When Diane [Olson] and I sued for marriage [in 2004], nobody wanted to file a lawsuit. They said, "It's not time yet.' So frankly, I want to say all kinds of wonderful things about people coming out, and gender expression… but if we take away the cultural aspect, the rights we have come from grassroots movements."
Street-level organizing is on the mind of the Reclaim Pride Coalition (RPC), currently in the permit application process for a June 30 march, set to take place concurrently, on a different route, with Heritage of Pride's annual parade, which the RPC feels has strayed too far from its activist roots.
"Our idea is for it [the RPC event] to be a march for LGBTQ+ rights, but also global human rights," said Jay W. Walker, an organizer for Gays Against Guns (GAG), Rise and Resist, and the RPC. With Trump in the White House and "autocrats all over the world, the situation demands that our community take a stand against the global oppression that's happening to LGBTQ+ people." Especially since, he noted, "We're [NYC] hosting WorldPride."
Ross Levi, Empire State Development's VP/Executive Director of Tourism, noted they've been "making that invitation to the [international] LGBT community for a couple of years now," at Pride events from Berlin to London, to "let folks know WorldPride is happening for the first time in New York [and America, for that matter]. Niagara Falls has just announced a 'Pride at the Falls,' happening July 5 at Niagara Falls State Park, and we're in discussions with a number of other destinations."
Noting the significance of "visitors of who are from countries that enact horrific oppression against LGBTQ+ people," Walker said the RPC march intends to "make sure we're honoring the struggle, globally, and the importance of intersectionality" as a way to "uplift all marginalized communities: people of color, indigenous people, people who are under the vast panoply of prejudices around the world, and at home. It's important we use this moment to make it very clear, that this kind of oppression is still rife."
James Fallarino, media director at Heritage of Pride (HOP), said, "We always get some marching contingents from other countries, but we're preparing to have many more this year. Stonewall is looked at, at many places around the world, as an ignition point of the global movement. So we have to take steps to prepare for even more people to be in the march. For 2019, he said, "We are expecting about 600 groups to participate in the New York City Pride March."
And the mood, he said, will match the intensity of these increased numbers. "I think the 50th anniversary of Stonewall was always going to be impacted by the political climate it existed in. And where it ended up, was with Donald Trump in the White House — and everything that comes along with that."
Responding to criticism about a robust corporate presence ("largest single supporter" T-Mobile is once again "guaranteed placement towards the front of the march"), Fallarino cited the need to raise $12 million necessary to fund HOP's 20+ events, over a three-week period in June. "Some folks are really uncomfortable with corporate sponsorship," he said, "and I get that. But the reality is, for events like this, this is how you support them. It's the only way you can build together the amount of resources that you need to produce this size of an event." That said, he pointed out that of 470 groups registered to participate this year, 317 (67 percent) were non-profits, and 142 (30 percent) were businesses.
As for paying tribute to Stonewall, Fallarino noted HOP is planning a rally on Friday, June 28, to "commemorate the 50th anniversary of the Stonewall Uprising." Set to take place in front of the Stonewall Inn, "It's about bringing together community leaders, speakers, Stonewall veterans, and more, for this important anniversary." HOP will also be expanding the 2018 debut of its Human Rights Conference (a compulsory event for World Pride hosts) from one day, to two.
Speaking on behalf of the RPC, Ann Northrop (co-host of TV's weekly LGBT news hour, "Gay USA") wondered why HOP, in the year of Stonewall 50, insists on having a corporate presence. In 2017, she noted, Los Angeles Pride "turned its entire parade into a resistance march, and put aside all the corporate float stuff for a year."
But just because they're locking horns now doesn't mean they'll be entirely at odds, come June. Walker said that GAG has "mixed feelings. Right now, there are definitely members who will participate in the Reclaim Pride march, but there might be a significant number who also, or instead, will participate in Heritage of Pride… a lot of that will depend on what information comes from Heritage of Pride."
At a Dec. 5 RPC Town Hall, information came fast and furious — often with flourishes of wit, finger-snapping, and productive brainstorming, all signifying something formidable is afoot. Northrop oversaw the straw poll, in which six proposals were approved: March from the Village, up Sixth Ave., to Central Park; have a gathering in Central Park; no floats allowed (despite a lone voice who made the case for their presence, as a source of creative expression and artistic merit); have as few barricades as possible, so people can join the march at any point; demand a significantly reduced police presence; and make the march accessible — for the disabled, the economically challenged, and the homeless. It might be cold comfort, then, to know HOP will be making corrective measures.
Fallarino confirmed that some of 2018's most contested elements are to be scrapped, or revamped. There will be no wristbands or size limitations for participating groups, for example — and this year's lopsided face time for corporate sponsors vs. others, during the over nine-hour event's comparatively scant period of TV coverage, "is definitely a thing we need to work on."
As for the looming milestone, Northrop said, "I think the Stonewall Riots, in 1969, were fundamentally important. Andy Humm [her "Gay USA" co-host, and an RPC member] is fond of describing them as a particular turning point, where they provoked immediate organizing in the community, politically, in ways that hadn't happened before… It's an important moment to acknowledge, and use as a point of reference for considering where we've been, and where we are, and where we're going."
And we, she added, "have a long way to go… We've accomplished a lot, through many twists and turns. But I think we are at a place where we are, at best, halfway… We can look around on any given day and see instances of violence and stigma and hatred — here in our own town, or country. There is no Nirvana. There is no place where full liberation has been established."
Northrop thinks it's "a mistake to hold a Stonewall 50 Pride Parade that does not acknowledge that, and commit to the work ahead of us. What we [RPC) are trying to create is something that has meaning, and purpose, and values, that gives people a chance to celebrate — but make prominent, the fight we're still in."
"What we have become since Stonewall," Tyler said, "is a commodity… I've had a great life, but I'm still sitting here, saying, 'Why aren't people angry? Why are we fighting each other?' " It's time, she insists, "to rejuvenate our anger. We should not be satisfied, at all, at what is happening. How can we be? We're not equal citizens in this country."
For more information on the events and activities of groups mentioned in this article, visit nycpride.org, reclaimpridenyc.org, gaysagainstguns.net, riseandresist.org, and gayusatv.org. Access the I Love New York WorldPride Travel Guide at iloveny.com/travel-tools/guides.
ACLU asks investigation of Texas school districts anti-trans policies
Frisco ISD's new bathroom policy & Keller ISD's ban on books referencing gender violate federal rules prohibiting sex-based discrimination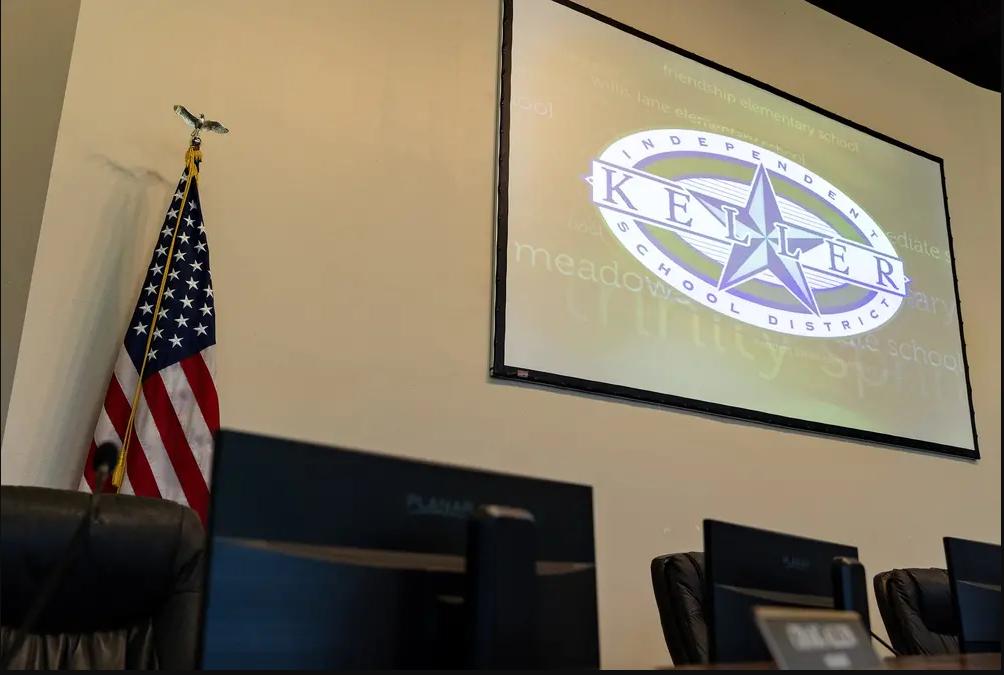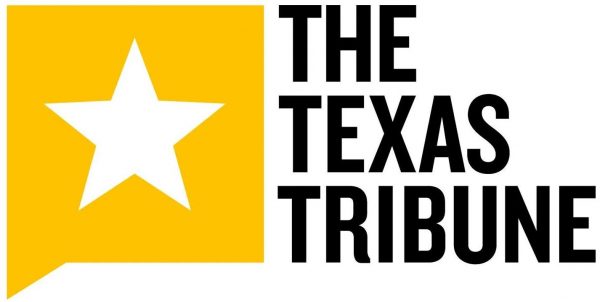 By Brian Lopez | DALLAS – The American Civil Liberties Union of Texas is calling for civil rights investigations into two North Texas school districts over recently implemented anti-transgender policies.
The ACLU, which filed the complaints last week, wants the Department of Education's Office for Civil Rights to investigate the Frisco Independent School District for passing a policy on Nov. 14 requiring students to use bathrooms that align with their gender assigned at birth. The district said it would make accommodations for students who ask to use a private restroom.
The ACLU said Frisco's policy would allow the district to "challenge or second-guess students' official birth certificates."
"It is deeply invasive and unlawful for school administrators to interrogate students' private medical information in this way," the ACLU said in a letter to the Department of Education. "School districts have no right to question students' sexual characteristics such as genitalia, hormones, internal anatomy, or chromosomes."
The ACLU also wants an investigation into the Keller Independent School District, which earlier this month passed a ban on all books that depict or reference transgender and nonbinary people.
"The policy attempts to erase the existence of transgender and non-binary individuals," the ACLU's letter said.
Keller ISD's anti-transgender policy came about six months after three conservative school board members were elected onto the seven-member board. The new members, all of whom received large donations from a Christian political action committee, campaigned on issues like banning books about LGBTQ experiences from school libraries and banning critical race theory, a college-level field of study that explores the idea that racism is embedded in institutions and legal systems.
Public education advocates and Texas teachers have largely said the discipline is not part of the curriculum in Texas public schools but it has become a shorthand for conservative groups to criticize how history and current events are taught with regard to race.
The ACLU claims that Frisco and Keller's policies violate Title IX of the Education Amendments of 1972, which prohibits sex-based discrimination in any school that receives federal funding.
Frisco and Keller are the latest North Texas school districts to have civil rights complaints lodged against them. Earlier this year, the NAACP Legal Defense and Educational Fund filed a similar civil rights complaint against the Carroll Independent School District, based in Southlake, for failing to protect students from discrimination based on their race, sex or gender identity.
Southlake, located between Dallas and Fort Worth, came into the spotlight three years ago after a viral video of white high school students chanting a racist slur prompted community members to share stories of harassment, NBC News reported.
Neither Keller ISD nor Frisco ISD immediately responded to a request for comment.
**********************
Brian Lopez is the Public Education Reporter for The Texas Tribune. He joined the Tribune in August 2021 after a covering local government at the Fort Worth Star-Telegram for a little over a year. The Star-Telegram was his first gig after graduating from the University of Texas at Arlington in May 2020 where he worked for the student-run newspaper The Shorthorn. When not on the job, he's either watching or playing soccer.
The preceding article was previously published by The Texas Tribune and is republished by permission.
**********************
The Texas Tribune is a nonprofit, nonpartisan media organization that informs Texans — and engages with them — about public policy, politics, government and statewide issues.
Quality journalism doesn't come free
Perhaps it goes without saying — but producing quality journalism isn't cheap. At a time when newsroom resources and revenue across the country are declining, The Texas Tribune remains committed to sustaining our mission: creating a more engaged and informed Texas with every story we cover, every event we convene and every newsletter we send. As a nonprofit newsroom, we rely on members to help keep our stories free and our events open to the public. Do you value our journalism? Show us with your support.