Stonewall at 50 a time for contemplation, activation
History and Legacy as commodity?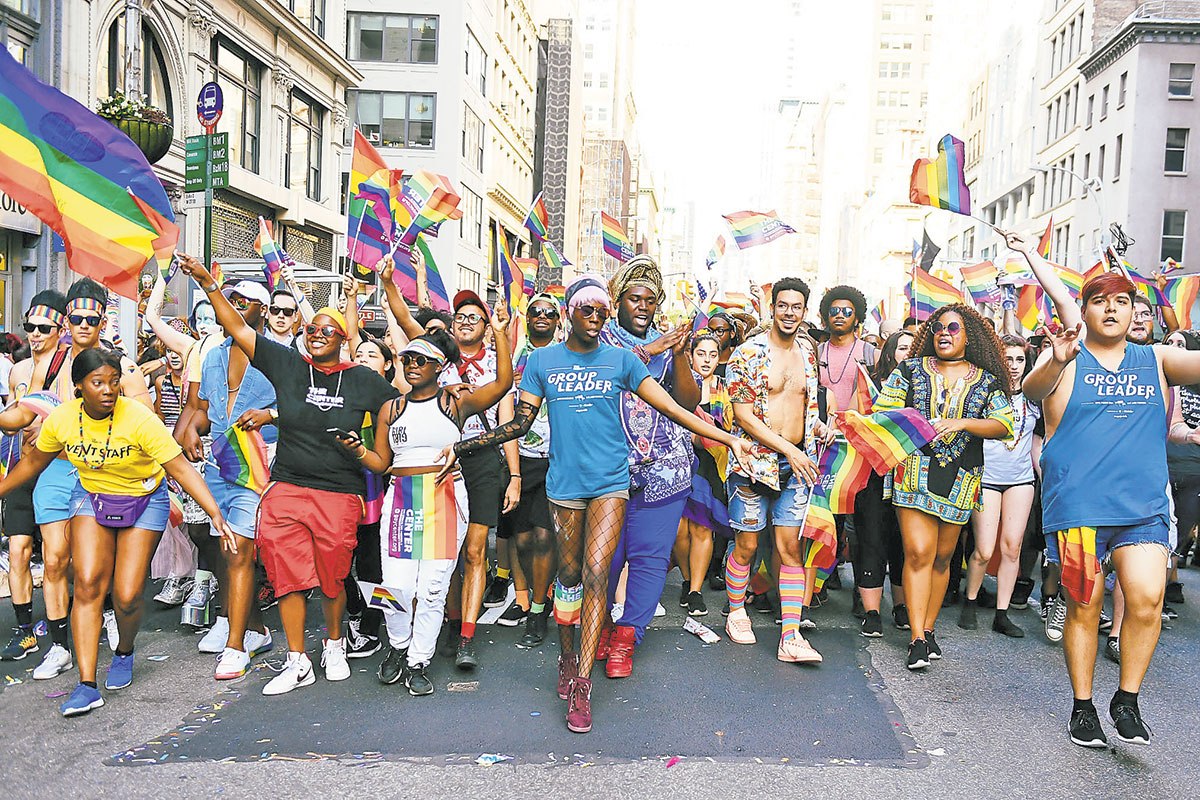 Whether it's the age you reach, a marriage milestone, or the robust lifespan of a small business, the half-century point can be cause for much celebration — but next year's 50th anniversary of the Stonewall Riots calls into question the way in which the LGBTQ community should, and will, observe that galvanizing event's legacy.
In New York City's Greenwich Village, the Stonewall Inn serves as a gathering place for occasions both joyful and somber: the passage of Marriage Equality, the Pulse nightclub massacre. Politicians and activists frequently rally outside its door, while the watering hole itself offers a weekly roster of DJs, drag shows, and go-go boys. Some patrons are keenly aware, others barely knowledgeable, of the fact that the drinks they sip and the freedom of assembly they enjoy are rights advanced by those who turned Christopher Street into a conflict zone, from June 28 to July 1, 1969 — when an oppressed community fought back against the NYPD.
Stonewall — in its contemporary context — is a contrast between respect for advances made, and the reality of gains yet to be achieved.
"I'd like to say it means a lot to me, but it doesn't," said Robin Tyler. The veteran activist (and pioneering lesbian, feminist comedian) was at the second night of the Stonewall Riots, and put out the call for 1979's first National March on Washington for Lesbian and Gay Rights.
"The struggle is far from over," she said. "We have to take a hard look at what's happened to us. We do not have equal rights in this country. When Diane [Olson] and I sued for marriage [in 2004], nobody wanted to file a lawsuit. They said, "It's not time yet.' So frankly, I want to say all kinds of wonderful things about people coming out, and gender expression… but if we take away the cultural aspect, the rights we have come from grassroots movements."
Street-level organizing is on the mind of the Reclaim Pride Coalition (RPC), currently in the permit application process for a June 30 march, set to take place concurrently, on a different route, with Heritage of Pride's annual parade, which the RPC feels has strayed too far from its activist roots.
"Our idea is for it [the RPC event] to be a march for LGBTQ+ rights, but also global human rights," said Jay W. Walker, an organizer for Gays Against Guns (GAG), Rise and Resist, and the RPC. With Trump in the White House and "autocrats all over the world, the situation demands that our community take a stand against the global oppression that's happening to LGBTQ+ people." Especially since, he noted, "We're [NYC] hosting WorldPride."
Ross Levi, Empire State Development's VP/Executive Director of Tourism, noted they've been "making that invitation to the [international] LGBT community for a couple of years now," at Pride events from Berlin to London, to "let folks know WorldPride is happening for the first time in New York [and America, for that matter]. Niagara Falls has just announced a 'Pride at the Falls,' happening July 5 at Niagara Falls State Park, and we're in discussions with a number of other destinations."
Noting the significance of "visitors of who are from countries that enact horrific oppression against LGBTQ+ people," Walker said the RPC march intends to "make sure we're honoring the struggle, globally, and the importance of intersectionality" as a way to "uplift all marginalized communities: people of color, indigenous people, people who are under the vast panoply of prejudices around the world, and at home. It's important we use this moment to make it very clear, that this kind of oppression is still rife."
James Fallarino, media director at Heritage of Pride (HOP), said, "We always get some marching contingents from other countries, but we're preparing to have many more this year. Stonewall is looked at, at many places around the world, as an ignition point of the global movement. So we have to take steps to prepare for even more people to be in the march. For 2019, he said, "We are expecting about 600 groups to participate in the New York City Pride March."
And the mood, he said, will match the intensity of these increased numbers. "I think the 50th anniversary of Stonewall was always going to be impacted by the political climate it existed in. And where it ended up, was with Donald Trump in the White House — and everything that comes along with that."
Responding to criticism about a robust corporate presence ("largest single supporter" T-Mobile is once again "guaranteed placement towards the front of the march"), Fallarino cited the need to raise $12 million necessary to fund HOP's 20+ events, over a three-week period in June. "Some folks are really uncomfortable with corporate sponsorship," he said, "and I get that. But the reality is, for events like this, this is how you support them. It's the only way you can build together the amount of resources that you need to produce this size of an event." That said, he pointed out that of 470 groups registered to participate this year, 317 (67 percent) were non-profits, and 142 (30 percent) were businesses.
As for paying tribute to Stonewall, Fallarino noted HOP is planning a rally on Friday, June 28, to "commemorate the 50th anniversary of the Stonewall Uprising." Set to take place in front of the Stonewall Inn, "It's about bringing together community leaders, speakers, Stonewall veterans, and more, for this important anniversary." HOP will also be expanding the 2018 debut of its Human Rights Conference (a compulsory event for World Pride hosts) from one day, to two.
Speaking on behalf of the RPC, Ann Northrop (co-host of TV's weekly LGBT news hour, "Gay USA") wondered why HOP, in the year of Stonewall 50, insists on having a corporate presence. In 2017, she noted, Los Angeles Pride "turned its entire parade into a resistance march, and put aside all the corporate float stuff for a year."
But just because they're locking horns now doesn't mean they'll be entirely at odds, come June. Walker said that GAG has "mixed feelings. Right now, there are definitely members who will participate in the Reclaim Pride march, but there might be a significant number who also, or instead, will participate in Heritage of Pride… a lot of that will depend on what information comes from Heritage of Pride."
At a Dec. 5 RPC Town Hall, information came fast and furious — often with flourishes of wit, finger-snapping, and productive brainstorming, all signifying something formidable is afoot. Northrop oversaw the straw poll, in which six proposals were approved: March from the Village, up Sixth Ave., to Central Park; have a gathering in Central Park; no floats allowed (despite a lone voice who made the case for their presence, as a source of creative expression and artistic merit); have as few barricades as possible, so people can join the march at any point; demand a significantly reduced police presence; and make the march accessible — for the disabled, the economically challenged, and the homeless. It might be cold comfort, then, to know HOP will be making corrective measures.
Fallarino confirmed that some of 2018's most contested elements are to be scrapped, or revamped. There will be no wristbands or size limitations for participating groups, for example — and this year's lopsided face time for corporate sponsors vs. others, during the over nine-hour event's comparatively scant period of TV coverage, "is definitely a thing we need to work on."
As for the looming milestone, Northrop said, "I think the Stonewall Riots, in 1969, were fundamentally important. Andy Humm [her "Gay USA" co-host, and an RPC member] is fond of describing them as a particular turning point, where they provoked immediate organizing in the community, politically, in ways that hadn't happened before… It's an important moment to acknowledge, and use as a point of reference for considering where we've been, and where we are, and where we're going."
And we, she added, "have a long way to go… We've accomplished a lot, through many twists and turns. But I think we are at a place where we are, at best, halfway… We can look around on any given day and see instances of violence and stigma and hatred — here in our own town, or country. There is no Nirvana. There is no place where full liberation has been established."
Northrop thinks it's "a mistake to hold a Stonewall 50 Pride Parade that does not acknowledge that, and commit to the work ahead of us. What we [RPC) are trying to create is something that has meaning, and purpose, and values, that gives people a chance to celebrate — but make prominent, the fight we're still in."
"What we have become since Stonewall," Tyler said, "is a commodity… I've had a great life, but I'm still sitting here, saying, 'Why aren't people angry? Why are we fighting each other?' " It's time, she insists, "to rejuvenate our anger. We should not be satisfied, at all, at what is happening. How can we be? We're not equal citizens in this country."
For more information on the events and activities of groups mentioned in this article, visit nycpride.org, reclaimpridenyc.org, gaysagainstguns.net, riseandresist.org, and gayusatv.org. Access the I Love New York WorldPride Travel Guide at iloveny.com/travel-tools/guides.
Lawsuits against Ohio State over sexual predator sports doctor tossed
"The judge just threw 300 survivors in a trash can," Steve Snyder-Hill said then adding, "a trash can with an OSU logo on it"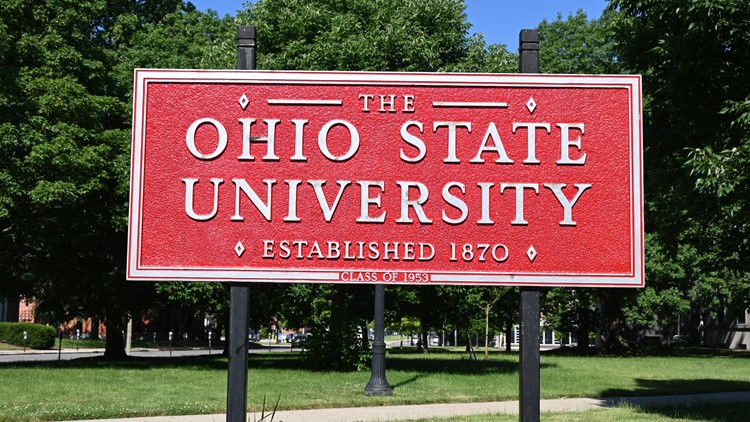 COLUMBUS, Oh. – A Federal judge Wednesday dismissed hundreds of pending lawsuits against Ohio State University, (OSU) in cases related to a former OSU sports team doctor Richard Strauss, who had sexually molested young male athletes and other students for twenty years.
In his ruling, U.S. District Judge Michael H. Watson of the Southern District of Ohio wrote;
'It is beyond dispute that Plaintiffs, as well as hundreds of other former students, suffered unspeakable sexual abuse by Strauss. It is also true that many Plaintiffs and other students complained of Strauss's abuse over the years and yet medical doctors, athletic directors, head and assistant coaches, athletic trainers, and program directors failed to protect these victims from Strauss's predation."
According to Judge Watson he dismissed the cases because the statute of limitations for criminal rape cases in Ohio is 20 years to report for criminal prosecution or otherwise have legal proceedings initiated.
"If there is a viable path forward for Plaintiffs on their claim against Ohio State, it starts with the legislature rather than the judiciary," Watson wrote.
Taking aim at Ohio lawmakers Watson noted; ""At all times since the filing of these cases, the Ohio legislature, has the power, but not the will, to change the statute of limitations." The legislature can provide a "path forward for Plaintiffs on their claim against Ohio State."
Strauss preyed on hundreds of young men from the time of his employment at OSU in 1978 until he retired in 1998, and allegations about his misconduct didn't become public until an ex-wrestler named Mike DiSabato spoke out in 2018, years after Strauss' death by suicide in 2005.
The former athletes were represented by several legal teams including Washington D.C./Oakland, California-based legal advocacy group Public Justice.
"Today's ruling is not only deeply disappointing," the legal team said in reaction to the ruling today, "but also sends a disturbing message that the very real challenges sexual abuse survivors often face in understanding what has happened to them – and who enabled the abuse they experienced – is irrelevant when they ultimately ask for the court's help in holding abusive people and institutions accountable.
OSU spent decades denying, hiding, and evading the truth about its role in concealing the abuse that happened on its watch. Today's ruling punishes survivors already traumatized by the university's callous campaign of deception. The court's decision cannot, and must not, be the final word in the survivors' journey towards justice."
The case against OSU brought widespread attention as one of the cases involved Strauss victim Steve Snyder-Hill, a a prominent LGBTQ activist and a U.S. Army veteran. Upon hearing of Watson's ruling, a palpably angered Snyder-Hill told several media outlets; "The judge just threw 300 survivors in a trash can," he said adding, "a trash can with an OSU logo on it."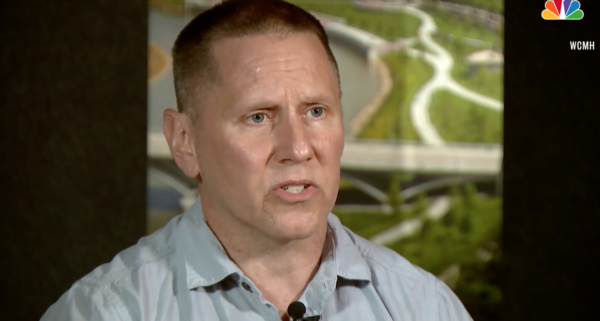 NBC News had reported on the case and profiled Snyder-Hill in 2019:
[…] In the years following the alleged assault, Snyder-Hill would go on to serve in the Iraq War, publicly fight against the military's "don't ask, don't tell" policy and become an outspoken advocate for same-sex marriage. He and his husband, Josh, married in 2011 in Washington, D.C., in front of the tombstone of Leonard Matlovich, a Vietnam War veteran who had been discharged by the Air Force for being gay. The couple were involved in a lawsuit filed by Service Members Legal Defense Network that challenged the federal Defense of Marriage Act (DOMA), which prevented the military from giving benefits to legally married same-sex couples, and successfully fought in court to have their surnames combined in Ohio.
Snyder-Hill was unexpectedly thrust into the media spotlight in 2011 after submitting a question during the Republican presidential debate about whether the candidates would reverse the 2011 repeal of "don't ask, don't tell." Some members of the audience booed Snyder-Hill, who submitted his question by video from his military base in Iraq. That an active-duty soldier in uniform would be booed during a presidential debate shocked and angered many Americans during a time when acceptance for same-sex marriage was mounting. […]
The publicity over the OSU cases also ensnared conservative right-wing Rep. Jim Jordan (R-Ohio), renewing questions over his failure to stop Strauss from molesting former wrestlers Jordan had coached more than two decades ago at OSU. Jordan was accused of that neglect in 2018 by those former wrestlers.
2.3 million Latinx LGBTQ adults live in the US
More than one-third are living in low-income households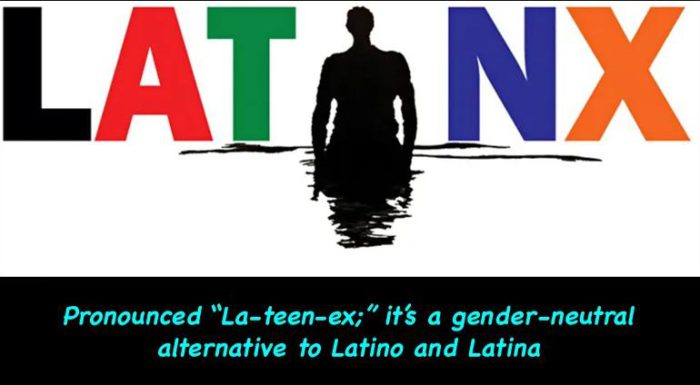 LOS ANGELES – A new study by the Williams Institute at UCLA School of Law finds that an estimated 2.3 million adults in the U.S. identify as Hispanic or Latino/a and LGBTQ.

Researchers found that Latinx LGBTQ people fare worse than their non-LGBTQ counterparts on some measures of economic and social vulnerability, including unemployment and food insecurity. In addition, Latinx LGBTQ adults face disparities in mental and physical health such as depression, asthma, and chronic health conditions compared to non-LGBTQ adults.

However, similarities were found between the two groups, including household annual income and experiences of victimization and discrimination.

This study provides information on the well-being of Latinx adults in the U.S., as well as additional analyses of Latinx LGBTQ subgroups, such as Mexican, Central American, and South American LGBTQ people in California.

"In terms of economic security, we see both similarities and differences between Latinx LGBTQ and non-LGBTq adults," said lead author Bianca D.M. Wilson, Senior Scholar of Public Policy at the Williams Institute. "The fact that Latinx LGBT adults tend to be younger may contribute to disparities in employment and food insecurity, while U.S. citizenship—which many Latinx LGBTQ adults in California have—may help close the poverty gap."

KEY FINDINGS

Demographic Characteristics
There are an estimated 2.3 million Latinx LGBTQ adults in the US.
65% of Latinx LGBTQ adults are under age 35, compared to 45% of non-LGBT adults.
Just over half (52%) of LGBTQ Latinx adults are women, and 48% are men.
Fewer Latinx LGBTQ adults (44%) than non-LGBTQ adults (57%) are raising children.
Economic Characteristics
Latinx LGBTQ adults are more likely to be unemployed (10% vs. 8%) and to experience food insecurity (32% vs. 25%) than Latinx non-LGBT adults.
37% of Latinx LGBTQ adults and 39% of non-LGBTQ adults live with a household income below $24,000 per year.
Latinx LGBTQ adults are less likely to live in low-income households than non-LGBTQ adults, however, the rates of poverty are high for both groups: 60% of Latinx LGBTQ adults live below 200% of the federal poverty level, compared to 63% of non-LGBTQ Latinx adults.
Mental and Physical Health
Nearly one-third (30%) of Latinx LGBTQ adults have been diagnosed with depression, compared to 16% of Latinx non-LGBTQ adults.
Latinx LGBTQ women have the highest rates of depression (35%) compared with non-LGBTQ women (20%) and both groups of men.
Latinx LGBTQ adults (12%) are more likely to have Medicaid as their primary insurance compared to Latinx non-LGBTQ adults (9%).
Discrimination and Stress
17% of Latinx LGBTQ adults disagreed with the statement "You always feel safe and secure" compared to 11% of non-LGBTQ adults.
42% of Latinx LGBTQ adults reported experiencing physical assault and threats, and 69% reported experiencing verbal assault or abuse at some point in their lives.
Social Support
The majority (64%) of Latinx LGB adults and 40% of Latinx transgender adults reported feeling connected to the LGBT community.
Less than half (43%) of Latinx LGBTQ adults reported feeling connected to the Latinx community.
This study is part of the Williams Institute's LGBTQ Well-Being at the Intersection of Race series, which examines demographic characteristics and key indicators of well-being, including mental health, physical health, economic health, and social and cultural experiences, of different racial/ethnic groups in the U.S. The series also includes analyses by region.

Read the report
Tyler Clementi Higher Education Anti-Harassment legislation reintroduced
The legislation has failed to garner enough congressional support for passage beginning with its initial introduction in 2011
WASHINGTON – Democratic U.S. Senators Patty Murray of Washington and Tammy Baldwin of Wisconsin, along with Democratic U.S. House Representative Mark Pocan, also from Wisconsin, reintroduced the Tyler Clementi Higher Education Anti-Harassment Act Wednesday.
If enacted, the legislation would require colleges and universities that receive federal student aid to have in place a policy that prohibits harassment of students based on their actual or perceived race, color, religion, national origin, sex, disability, sexual orientation, or gender identity.
Schools would have to distribute that policy to all students, along with information about the procedure to follow should an incident of harassment occur, and notify students of counseling, mental health, and other services available to victims or perpetrators of harassment.
The legislation would also require schools to recognize cyber-bullying as a form of harassment, and would create a new grant program at the U.S. Department of Education to help colleges and universities establish programs to prevent harassment of students.
"No student should live in fear of being who they are at school," Baldwin said in a statement. "By reintroducing this legislation, we are taking a strong step forward in not only preventing harassment on campus, but also making sure our students have the freedom to learn and succeed in safe and healthy environments. Everyone at our colleges and universities deserves to pursue their dreams free of harassment and bullying."
The lawmakers action was to mark eleventh anniversary of 18-year-old Tyler Clementi's death, a suicide, after he lept from George Washington Bridge which connects North New Jersey to New York City on September 22, 2010.
The Rutgers University freshman jumped to his death just days after his college roommate broadcast live images on the internet of him having a sexual encounter with another man. Fellow students Dharun Ravi, who was Clementi's roommate, and Molly Wei were later charged. Wei struck a plea deal with prosecutors and a New Jersey Superior Court judge sentenced Ravi to 30 days in prison and three years probation for his actions.
The proposed law has failed to garner enough congressional support for passage over the past decade in beginning with its initial introduction in the 112th Congress in 2011.
During a dedication ceremony on Monday February 4, 2013 of the Tyler Clementi Center at Rutgers University in New Jersey, U.S. Rep. Rush Holt, (D-N.J.) announced that he and U.S. Sen. Frank Lautenberg (D-N.J.) had reintroduced the legislation in Congress.
The legislation failed to get the required support for passage and it again languished.
Last year in the 116th Congress, it was introduced again by Pocan in the House and Murray and Baldwin in the Senate in May 2019.
"Today we honor the life of Tyler Clementi by reintroducing this critical legislation. No one should be bullied because of who they are or who they love," Pocan said in a statement. "This bill will help ensure that students can learn in peace and not have to worry about living in fear or humiliation for being themselves."
Tyler's parents founded a non-profit organization in their son's name committed to end online and offline bullying, harassment, and humiliation.