What do Pence, Pope, Delta and Grindr have in common?
Connecting the dots this holiday season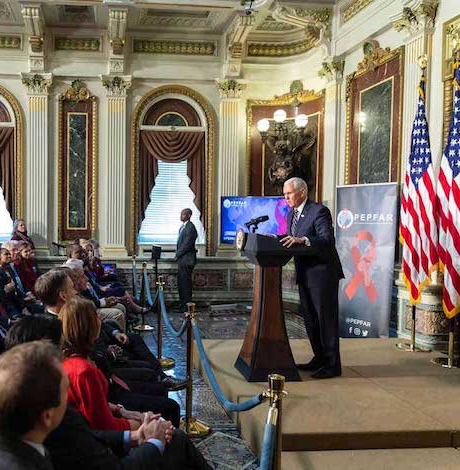 "I thought the stain was going to be bigger. Y'know, it was so low. To me, it was probably he hadn't pulled up his pants and just hit her with a wet tip!" – Wendy Williams' take-away from "The Clinton Affair" documentary.
Last week, we commemorated World AIDS Day. In our current political climate, it almost makes sense that the White House would single out Mike Pence to participate in a ceremony. Why, it's like OJ speaking on domestic abuse. If you don't believe me, you obviously didn't listen to what Pence had to say – or, rather, what he didn't say. He somehow managed to talk for several minutes about HIV without ever uttering the word "gay" or mentioning the LGBT community! But he did manage to squeeze in this little factoid – the President's Emergency Plan for AIDS Relief (known as PEPFAR) has $100 million earmarked for religious organizations. Is it just me, or does that sound a tad excessive? I mean, how much does it cost to hand out condoms to priests?
In a related story, Pope Francis made it clear where he stands on gay priests. In the book "The Strength of Vocation," the Pope says that homosexuality in the church "is something that worries me. For this reason, the Church urges that persons with this rooted tendency not be accepted into ministry or consecrated life." This includes priests, monks and nuns – all of whom take vows of celibacy. What if you have those tendencies and are already in the church? Franny has some advice for them, too: "It is better that they leave the priesthood or the consecrated life rather than live a double life."
A Delta Airlines pilot is hoping to keep his job after sending a Grindr message to a passenger. "I see you're on my flight.  Enjoy the ride to Chicago." Now, I ask you, in these days of questionable customer service, isn't that a nice message? Sure "enjoy the ride" on a sex app could be taken a variety of ways, but I'm accepting it as innocuously as I do when a hot flight attendant asks me if I'd like "warm nuts." Apparently, the recipient of this message was not as blasé as moi. He told the New York Post, "My reaction was I knew I needed to get off this plane as fast as I can." Again, the phrase "get off" is open to interpretation.
Remember a few weeks ago how we told you that porn star Austin Wolf filmed himself fucking a flight attendant in a Delta lavatory? Well, in-flight sex is running rampant. Diego Barros isn't actually a porn star – he sells underwear and likes to pose in them (and out of them), too. He was recently on a flight where he was sitting in one of those first-class cubby holes. So, what does one do when alone and bored? Yes, exactly. He filmed himself masturbating. I dunno – I guess it's scandalous. It's certainly illegal. And you can see it on BillyMasters.com.
Without further ado, we bring you more of "Billy's Holiday Gift Giving Suggestions."  Thom Bierdz has the distinction of not only being the first openly gay actor to appear as a regular on a daytime drama, he also played a character who was openly gay. Of course, neither the actor nor the character started out that way. When Phillip Chancellor III was killed off of "The Young and the Restless" in 1989, Bierdz went into something of a freefall. When his character returned from the dead 20 years later – as soap characters do – it was revealed that he faked his death because he wanted to live openly as a gay man. If you think that sounds bizarre, wait till you read "Young, Gay & Restless." It's a gripping story of a handsome young man trying to make it in Hollywood, hitting the heights of daytime drama one day, and then bartending at the Soap Opera Digest Awards the next. While he was being pursued by some of the best-looking men in Hollywood, he was still feeling inadequate about his looks and took some drastic measures to change them. Throw in one brother who committed suicide and another who killed their mother, and you have a story that's stranger than fiction. By the way, Bierdz is marking his second appearance on our "Gift Giving" list. His previous book about the murder of his mother, "Forgiving Troy," made our list in 2009. You can get his books – and his artwork – at ThomBierdz.com.
The good thing about having lasted so long in this business we call show is that I've grown up with many of the people I write about. The acclaimed Thirsty Burlington and I go back a LONG way. Long before I started writing this column, I spent years hosting shows in my native Boston. One of the regulars in attendance was the young Scott Townsend. To have watched Scott transform himself into Thirsty Burlington, one of the world's premier Cher impersonators, has been a joy for me.  But that was nothing next to the joy I felt watching the film "Thirsty" and seeing how this extraordinary person developed. You can watch it on Amazon Prime.
When I'm still Thirsty for more Burlington, it's time to end another column. I forgot the worst part of the holidays – peppermint bark. Don't get me wrong, I love it…a bit too much. So while I am out doing a few extra thousand steps, until next time. And, remember, one man's filth is another man's bible.
New ACT UP book is part history, part memoir
'Boy with the Bullhorn' chronicles hard work, grief, anger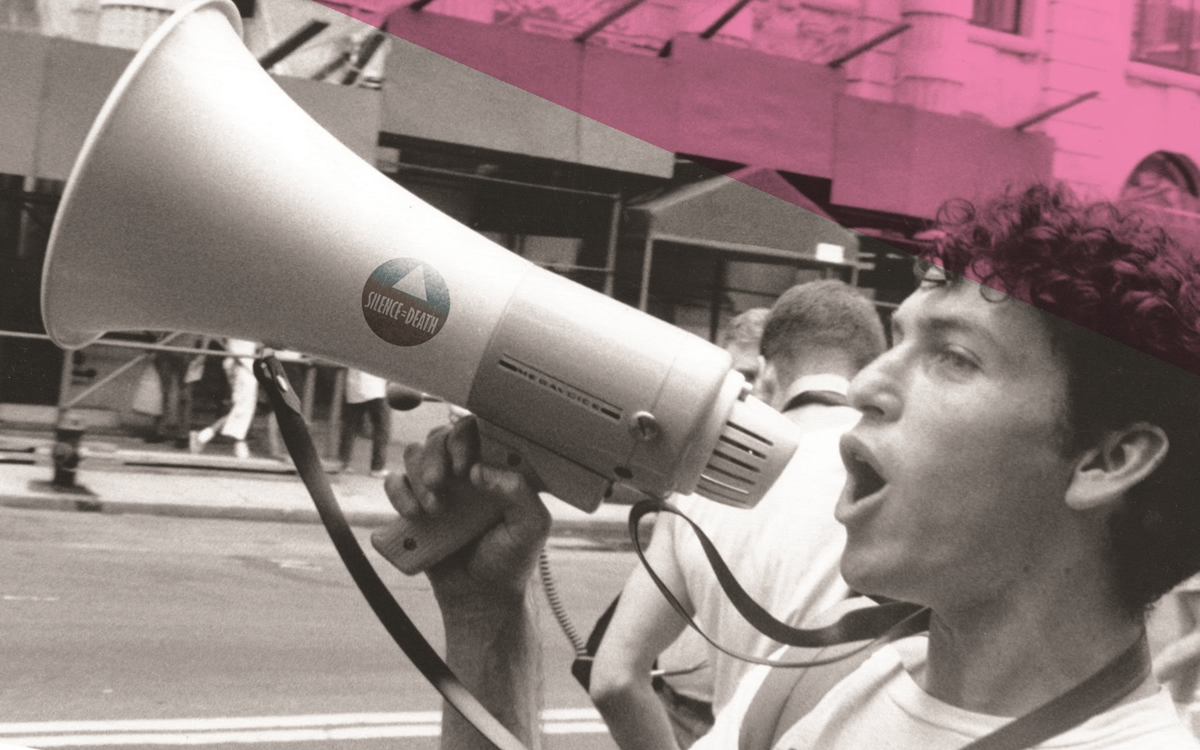 'Boy with the Bullhorn: A Memoir and History of ACT UP New York'
By Ron Goldberg
c.2022/ Fordham University Press
$36.95/512 pages
The sign above your head shows what's going on inside.
Last night, you made the sign with a slogan, firm words, a poke to authority – and now you carry it high, yelling, marching, demanding that someone pay attention. Now. Urgently. As in the new book, "Boy with the Bullhorn" by Ron Goldberg, change is a-coming.
He'd never done anything like it before.
But how could he not get involved? Ron Goldberg had read something about ACT UP, the AIDS Coalition to Unleash Power, and he heard they were holding a rally near his workplace. It was 1987, he'd never participated in anything like that before, but whispers were everywhere. He and his friends were "living under a pervasive cloud of dread."
He "was twenty-eight years old… scared, angry, and more than a little freaked out" about AIDS, he says.
Couldn't he at least go down and hold a sign?
That first rally led Goldberg to attend a meeting, which, like most, as he came to realize, were raucous and loud and "electric." Because he was "living fully 'out and proud'," and because he realized that this was an issue "worth fighting for," he became even more involved with ACT UP by attending larger rallies and helping with organizing and getting his fellow activists fired up. He observed as women became involved in ACT UP, too. Monday night meetings became, for Goldberg, "the most exciting place in town."
There, he learned how politics mixed with activism, and why ACT UP tangled with the Reagan administration's leaders. He puffed with more than just a little ownership, as other branches of ACT UP began spreading around the country. He learned from ACT UP's founding members and he "discovered hidden talents" of his own by helping.
On his years in ACT UP, Goldberg says, "There was hard work, grief, and anger, surely, but there was also great joy." He was "a witness. And so, I began to write."
Let's be honest: "Boy with the Bullhorn" is basically a history book, with a little memoir inside. Accent on the former, not so much on the latter.
Author Ron Goldberg says in his preface that Larry Kramer, who was one of ACT UP's earliest leaders encouraged him to pull together a timeline for the organization and this book is the result of the task. It's very detailed, in sequential order and, as one reads on, it's quite repetitive, differing basically in location. It's not exactly a curl-up-by-the-fire read.
Readers, however – and especially older ones who remember the AIDS crisis – won't be able to stop scanning for Goldberg's memories and tales of being a young man at a time when life was cautiously care-free. The memories – which also act as somewhat of a gut-wrenching collection of death-notices – are sweet, but also bittersweet.
This book is nowhere near a vacation kinda book but if you have patience, it's worth looking twice. Take your time and you'll get a lot from "Boy with the Bullhorn." Rush, and it might just go over your head.
The Blade may receive commissions from qualifying purchases made via this post.
Trailblazing Scots pro soccer athlete comes Out and inspires others
Murray, 30, came out during an interview posted on the website of his club, saying "the weight of the world is now off my shoulders"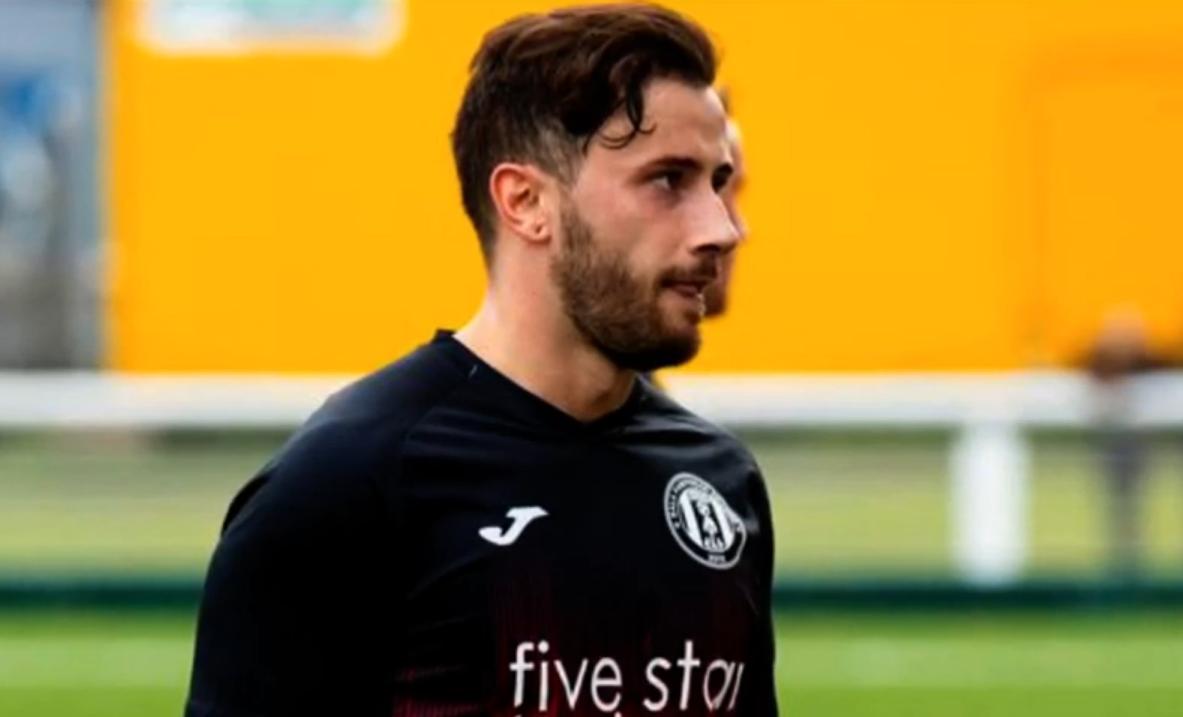 EDINBURGH – Two weeks after making headlines as the first-ever senior Scottish pro soccer player to come out as gay, Zander Murray is revealing the impact his courageous decision has had on at least one closeted player. Murray tweeted a message he received that shows the difference an athlete coming out can make.
"I just wanted to tell you that you've been a massive inspiration for me to come out to teammates and family," the anonymous player told Murray, according to the tweet.
"As a young footballer I find it difficult to be myself as it is but being gay and keeping it secret was so challenging. It felt amazing when I told my teammates, they were super supportive."
Murray shared the message with a heart emoji and the words: "Makes it all worthwhile young man."
Makes it all worthwhile young man ❤️ pic.twitter.com/4d2pVK2VU6

— Zander Murray (@ZanderMurray) September 27, 2022
Murray, 30, came out during an interview posted on the website of his club, the Gala Fairydean Rovers, on September 16, explaining "the weight of the world is now off my shoulders."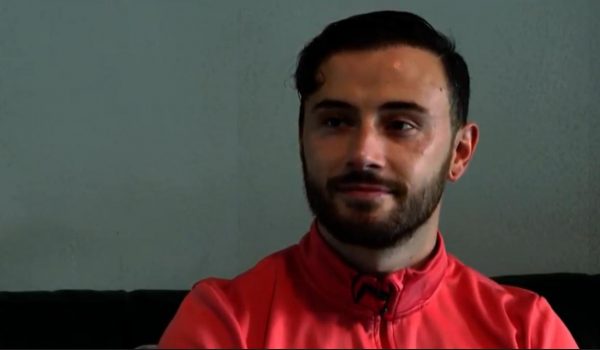 As the Los Angeles Blade has reported, Jake Daniels of Blackpool came out as gay in May, the first U.K. male pro soccer player to come out in more than 30 years. Justin Fashanu was the first in Britain men's soccer to come out back in 1990. Homophobic and racist media reports drove Fashanu to suicide eight years later.
Reaction to Murray's coming out last month has been "incredible," he's told reporters. One of those reaching out to congratulate him was Olympic gold medalist Tom Daley. The U.K. diver sent him a DM, Murray told a British interviewer.
"He messaged me while I was on my way back from football training in a car with four boys. I had tears in my eyes seeing his direct message, and I messaged him back.
"I said, 'Look I am in a car on the way back from football with four boys and I've got tears in my eyes and I don't even care.'"
Prior to coming out, Murray had been "living in fear 24/7," he told Sky Sports. "I can't explain it. You're hiding your phone in case you get messages from friends, constantly double-checking if you have a team night out, you're cautious with what you're saying.
"It's very hard, especially for myself, I'm a character in that dressing room. I'm not quiet in that dressing room, I like to have the banter and to get stuck in, so very challenging."
But Murray said he couldn't have decided to come out "at a better time, at a better club." So why now? He posted the answer on Instagram with several bullet points, including:
"Gay male footballers in the UK need role models.
Majority are terrified to come out to friends/family/teammates (trust me a few have reached out already!)."
STV Weekend News Sunday, September 18, 2022 Zander Murray
A fine 'Bro'-mance
Eichner, Macfarlane performances essential to movie's appeal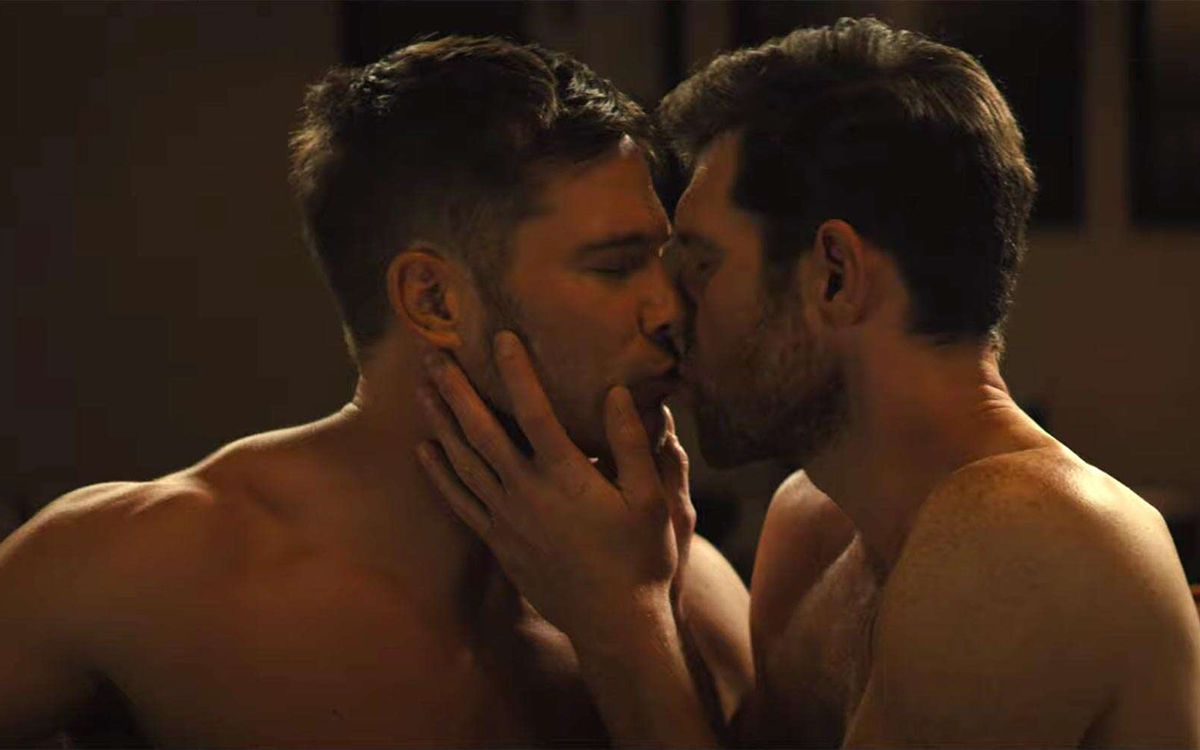 If you're reading this, you probably already know that "Bros" is a history-making milestone for LGBTQ representation in the movies — the first gay romantic comedy produced by a major Hollywood studio, written by an openly gay man (Billy Eichner) who also stars in it – and that it was made with queer talent filling virtually every role, both on camera and off. The "Billy on the Street" writer/comedian/actor, true to his brand, has been loud-and-proud about his efforts to foster authenticity and inclusivity throughout the making of his film, and rightly so.
Still, now that his much-anticipated movie is finally out, we can finally stop talking about all that. After all, even when a movie scores as many points for LGBTQ representation as this one does, what really matters is whether or not it's actually any good.
When Eichner was tapped to make his film for Universal, many may have assumed it would be a showcase for his signature comedic persona — acerbic but disarmingly funny, more than a touch manic, somehow confrontational, defiant, and self-deprecating all at the same time — that would also poke fun at a heteronormative genre beloved just as often by its queer fans for its camp value as for anything else. This expectation seemed all but confirmed when Eichner announced the casting of actor Luke Macfarlane – known for playing handsome hunks in the very romcoms his movie would presumably be sending up – as his love interest.
As it happens, those assumptions were not entirely wrong. "Bros" is unabashedly autobiographical in tone, presenting Eichner essentially as an alternative version of himself if he had been a queer history scholar and author instead of a poly-hyphenate show biz celebrity; his character, Bobby Lieber, has even got a podcast, allowing him to voice the kind of take-no-prisoners witticisms and shrewdly queer observations about life and culture for which both versions of himself have become famous.
While at a launch event for a new dating app, Bobby meets Aaron (Macfarlane), who – as one of the crowd of shirtless gay scenesters he's used to being ignored by, he assumes is shallow, not too bright, and not into him at all. It turns out he's wrong on all counts, and the two men soon find themselves drawn into a relationship, despite some serious issues around commitment and the fact that they seem to have nothing in common.
All of this is a perfect match for Eichner's comic sensibilities – he's built his image on calling out society for the absurdity of its assumptions, the illogic of its priorities, the depth of its shallowness, and "Bros" gives him plenty of opportunity to do exactly that, as well as plenty of fodder for his usual zingers and pop-culture references. It's very much the kind of savagely iconoclastic spoof we would expect from its creator, making fun of social conventions (both gay and straight) and lampooning everything from awards-show stunt fashion to celebrity athletes coming out of the closet to "Dear Evan Hansen" — but it's not nearly as scattershot as it sometimes feels. There's a method to Eichner's madness, and it hinges on reminding us that we are all, from a certain perspective, utterly ridiculous.
If that were all that "Bros" accomplished, it would be enough, but it gives us so much more. Not content to simply settle into familiar territory, he sets his sights on rising to the level of the romance classics he boldly references throughout, from "When Harry Met Sally" to "You've Got Mail" to "Manhattan." With the help of director and co-writer Nicholas Stoller, whose sure-handed cinematic sensibility allows the star's broadly satirical strokes and flights of absurdist fancy to flourish while still remaining grounded, he succeeds.
In large part, this is because Eichner's screenplay doesn't fall into the trap of being governed by the same tropes and expectations it makes fun of. Instead, it undermines them to take us further; unlike many romances, this one goes past the feel-good "falling in love" stuff and explores what it's like for two adult men to build a relationship that works. It's hardly a spoiler to say that's not an easy or comfortable process, especially for a generation that came of age under the lingering shadow of widespread homophobia, but "Bros" is willing to go there – and because of that, its seemingly mismatched and dysfunctional lead couple are infinitely more relatable.
That doesn't mean Eichner and Stoller ever allow their movie to become a "bummer." Things might get a little messy from time to time, but what relationship doesn't? By choosing to give "Bros" the kind of maturity that's able to weather the storm, they've built something deeper and more lasting – the kind of movie that's worthy of setting a few milestones – without sacrificing any of the comedy. And despite the cynical pose that's always been at the heart of Eichner's persona, they're not afraid to let it get a little sappy, too.
As for its two stars, Eichner and Macfarlane's performances are essential elements in the movie's winning appeal. It's perhaps not too surprising that Eichner, who's been able to show us hints of his wider range before, rises to the occasion for his debut as a leading man; it's the kind of work with the potential to elevate him into a whole new echelon of talent. A greater revelation is Macfarlane, who dives way below the pretty surface of Aaron to deliver a braver and more vulnerable performance than anyone might have expected. Together, the two actors find an easy and affectionate chemistry that is not only believable but makes it easy for real-life couples to recognize themselves in their relationship. They front a superb cast that includes Monica Raymund, Dot-Marie Jones, Jim Rash, Guillermo Díaz, Amanda Bearse, Miss Lawrence, TS Madison, Bowen Yang, and Jai Rodriguez, not to mention a host of queer and queer-friendly celebrity cameos from Kristin Chenoweth, Harvey Fierstein, and Amy Schumer, among several others.
It would be easy to go into detail about the many things that make "Bros" stand out as a piece of "queer cinema" — the way it weaves educational tidbits about LGBTQ history into the story as a tongue-in-cheek primer for straight viewers, or the sex-positive attitude with which it boldly and playfully depicts gay love-making, or its assertion of the differences instead of the similarities between same-sex relationships and straight ones — but it's better to let viewers discover these things for themselves, along with all the movie's other pleasures. We don't want to give any more away, though we will tell you to watch for a scene-stealing turn by Debra Messing, who seems to be having the time of her life.
Other than that, all you need to know is that "Bros" lives up to its hype to become one of the smartest, sexiest, and yes, sweetest comedies of the year so far – the kind of rom-com that's good enough to recommend even for people who don't like rom-coms.
And yes, it sets a lot of LGBTQ milestones, but don't see it because of that. See it because it's good.