Holiday romance comes to life in 'Love Actually Live'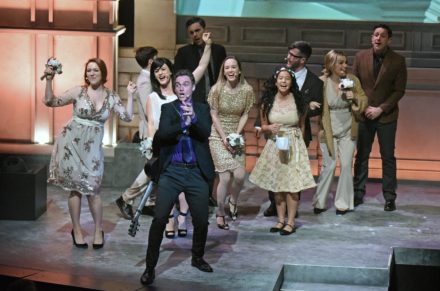 If you're a fan of the now-classic rom-com, "Love, Actually" – and who isn't, really? – you'll want to be at the Wallis Center for the Performing Arts this holiday season for "Love Actually Live."
A multimedia-concert celebration of the soundtrack to one of the most beloved holiday movies of all time, it's an elaborate and ambitious world-premiere production from the team behind Los Angeles' award-winning "For The Record" series, co-Produced by the Wallis Annenberg Center for Performing Arts, Shane Scheel and Siobhan O'Neill and inspired by the Universal Pictures/Working Title motion picture written by Richard Curtis.
It's a production that Wallis Artistic Director Paul Crewes says, "reinvents the way the story is told."
For this one-of-a-kind presentation, The Wallis' Bram Goldsmith Theater is transferred into a giant, immersive, cinema for the modern day – a three-dimensional world where scenery and video screens intertwine, providing a canvas upon which actors weave between projections as they bring unforgettable scenes to life through the movie's album. The film, along with original custom-video content illustrating the London-based setting, is displayed on screens that travel throughout the stage, immersing the singers and musicians in a cinematic spectacle.  An all-star cast, accompanied by a 15-piece orchestra, perform songs from the hit film, including "Christmas Is All Around," "The Trouble with Love Is," and "Both Sides Now."
The lineup of outstanding vocalists includes Rumer Willis, Tony® and Grammy® Award-Winning Actor Steve Kazee, Kelley Jakle, Rex Smith, Grammy Award-nominee B. Slade, Carrie Manolakos, Justin Sargent, Zak Resnick, Doug Kreeger, Olivia Kuper Harris (of Postmodern Jukebox), Tomasina Abate, Sean Yves Lessard, Cairo McGee, Glory Curda, Tom Zmuda, Alex Csillag, Megan Shung, Carson Higgins and Emily Lopez.
"I couldn't be more excited to have so many 'For The Record' alumni back with us this year, to bring 'Love, Actually' to life," says executive producer Shane Scheel. "Every song on the 'Love, Actually' soundtrack helps tell the story of this beloved holiday movie, and the vocalists comprising this company will bring joy, tears, and adoration to audiences nightly."
Created by Scheel and Anderson Davis, "For The Record" is an unconventional theatrical series, staged in a variety of immersive venues, that brings the soul of treasured directors' films front and center: the soundtrack. Part rock-concert and part musical theater, this new generation cabaret experience is carving out a new place in the market that transcends the "jukebox musical," and has featured the works of acclaimed directors such as Quentin Tarantino, John Hughes, Baz Luhrmann, Paul Thomas Anderson, and Martin Scorsese.  "For The Record" has performed at venues around the country, including productions at the Montreal Jazz Festival and SXSW, a three year residency in Las Vegas and a show on the Norwegian cruise ship, Escape.
Until now, the format of "For The Record" has been to pay tribute to a Director's entire canon of work – but "Love Actually Live" is a different experience, focusing on one specific film and incorporating actual footage from the movie into the presentation.
Scheel explains, "A couple of years ago, I was watching one of my favorite films and realized how great the soundtrack is and shared the idea of turning "Love, Actually" into a show with my collaborators, Anderson Davis and Jesse Vargas."
After a three-night workshop last year in the Wallis' smaller Studio Theatre was a success, the team started working on a full-scale realization.
"This is the largest FTR production to date," Scheel says. "The addition of the film content has added a substantial multi-media component to the show. We have also expanded the size of orchestra for this show and the cast is nearly double any previous production."
Crews says that FTR's latest offering "will move and embrace audiences of every generation."
"This production has live music, live performance and edited exerts from the film," he explains.  "It's a unique process where we are mixing the precision of film with live performance – the two are interwoven in telling this story, rather than layered when you play live music alongside a film."
He admits it's been a massive undertaking – "the process has been intense," he says – and that the FTR and Wallis teams have been working together for months to make it happen.
He's quick to add, though, that director Anderson Davies "is at the epicenter of this amazing piece of work."
As for the film itself, "Love, Actually" has had audiences laughing, crying and hugging since it first premiered in the U.S. in 2003.  With an all-star cast including Hugh Grant, Liam Neeson, Colin Firth, Laura Linney, Keira Knightley, and Emma Thompson (among many others), it's a heartwarming romantic comedy about eight couples whose lives intersect shortly before the holidays. Its hilariously unpredictable plot examines how love inspires experiences that are alternately exciting, unexpected and unequalled. Since its debut, "Love, Actually" has become a new holiday classic, and according to Entertainment Weekly, "one of the great Christmas movies" of all time.
Crewes believes the reason the film has become so beloved is also the reason FTR's new theatrical interpretation is such a perfect fit.
"The love stories told are so engaging," he says, "and the soundtrack is fantastic."
As for why "Love Actually Live" is such an appropriate holiday offering in the current cultural climate, he offers this further observation.
"Talking about LOVE (not hate) is always timely."
The show began preview performances on Dec. 4, but the official opening night is December 12.  It's sure to be popular, so get your tickets now.
"LOVE ACTUALLY LIVE"
Tuesday, December 4, through Monday, December 31, 2018
Weekdays, 7:30 pm; Saturdays, 2 pm and 7:30 pm; and Sundays, 2 pm and 7 pm
New Year's Eve Celebration, December 31, 8:00pm
 Wallis Annenberg Center for the Performing Arts
Bram Goldsmith Theater
9390 N. Santa Monica Boulevard
Beverly Hills, CA 90210
 For tickets and more info go to TheWallis.org or call the Wallis Box Office at 310.746.4000.
AIDS @40- "It's a Sin": Drama at the beginning of the AIDS crisis
The show, which features a largely LGBTQ cast, shines a light on a dark chapter that's been fading from memory.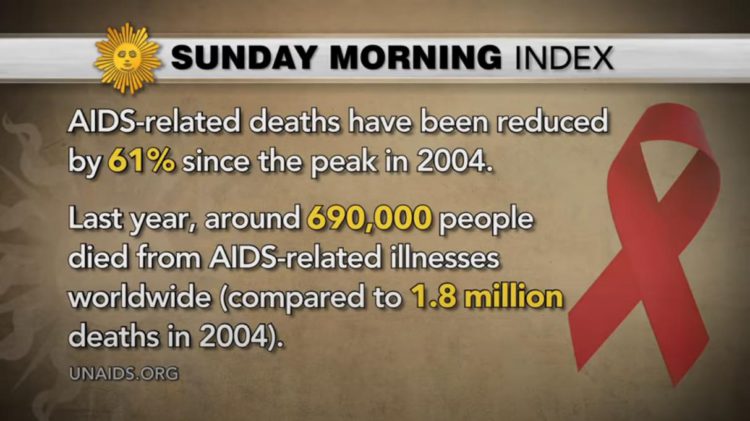 LONDON – CBS Sunday Morning reports on the acclaimed HBO Max series, "It's a Sin." Produced by the originator of the hit British series 'Queer As Folks,' "It's a Sin" tells the story of a group of gay men and their friends who live and love in London in the early 1980s, at the beginning of the HIV/AIDS crisis.
The show, which features a largely LGBTQ cast, shines a light on a dark chapter that's been fading from memory. CBS Correspondent Imtiaz Tyab talks with the show's producer-writer, Russell T. Davies, and with two of its stars: Neil Patrick Harris and Lydia West.
Digital platform joins with It Gets Better for Pride-themed content
The online world can be a scary place, and it can still be difficult to "find your people" there without a little help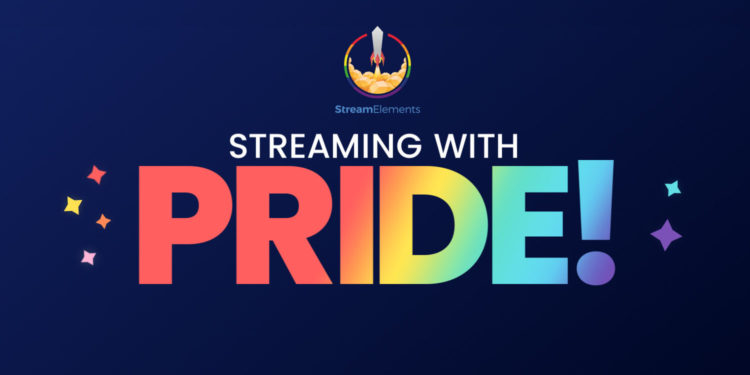 LOS ANGELES – The age of online communication has made it easier for LGBTQ+ people to connect with their community than ever before. This is especially valuable for young people, who don't feel safe being out in their real-life environment, or who are isolated, whether by geography or prevailing social attitudes, from larger LGBTQ+ populations. Yet the online world, just like the real one, can be a scary place, and it can still be difficult to "find your people" there without a little help.
That's why StreamElements, a platform which powers over 1.1 million digital content creators across Twitch, YouTube Live, and Facebook Gaming, is stepping up to provide assistance. The company is partnering with the It Gets Better Project for a new campaign that aims to help create safer and more inclusive LGBTQ spaces online, providing support for the community during Pride Month and beyond.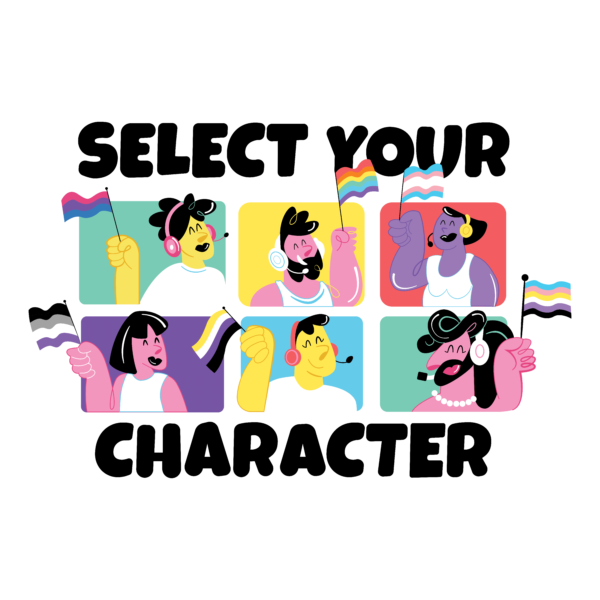 As part of the campaign, StreamElements is:
Donating $25,000 to the It Gets Better Project and 100% of the proceeds from Prime-themed merchandise. It Gets Better, of course, is a nonprofit organization that leverages the power of media to reach and provide critical support and hope to LGBTQ+ young people around the world.
Collaborating with and commissioning graphics from LGBTQ+ artists Jaime Hayde and Andrea Marroquín, which will be used on special merchandise items for charity and shared with the broader streaming community for use in their individual merch stores.
Creating special overlays and alerts that feature the Pride-themed art for livestreamers to use on their channels. This "SuperTheme" can be used at various stages of a livestreamed broadcast and incorporates art from Hayde.
Spotlighting LGBTQ+ creators throughout the month via its social media channels, highlighting their work and including videos where they will share their journey and comment on what Pride means to them.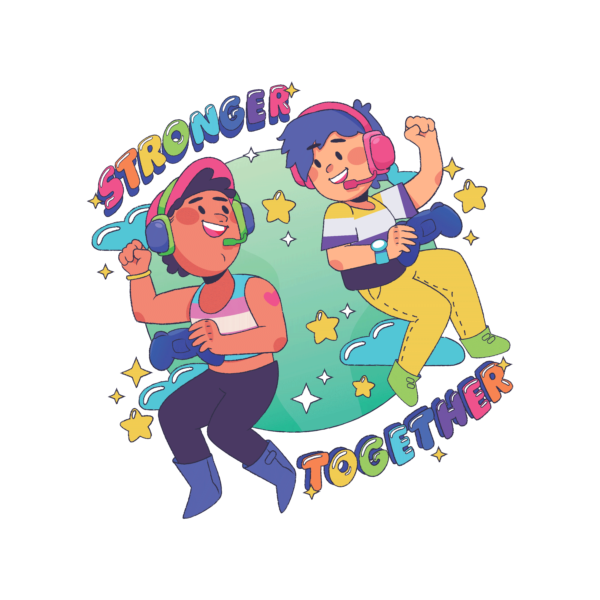 The initiative was spearheaded Sean Horvath, CRO of StreamElements and a proud member of the LGBTQ+ community, who says, "Pride has always been an important part of my life. Seeing StreamElements partner with LGBTQ+ content creators and the highly impactful Its Gets Better Project to drive social change is a significant milestone, especially for myself and many other members of our staff who are part of the community we're celebrating. Our goal with this campaign is to not only shine a light on all the amazing things Pride represents, but to continue our previous commitment to supporting diversity by ensuring the efforts we put forward are prominent year-round."
You can find out more at the StreamElements website.
Out track star heads to Tokyo as video of her hugging her Gran goes viral
Her moment of victory and celebration with her Gran was caught on video and later shared thousands of times on Twitter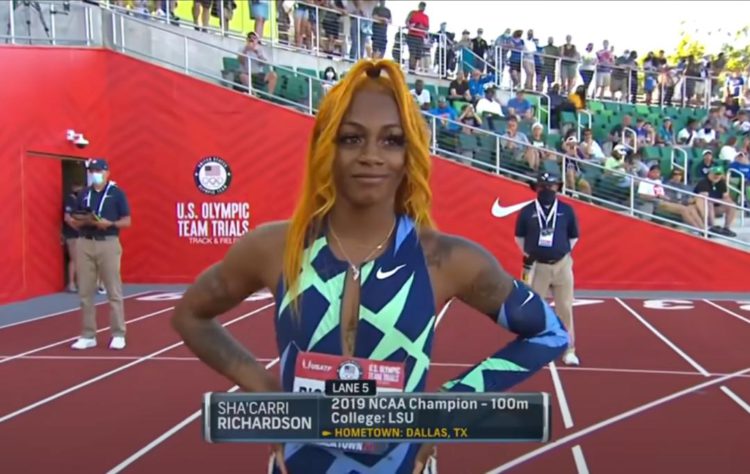 EUGENE, Or. – A 21-year-old out female sprinter is headed to the summer Olympic games in Tokyo after winning the 100-meter heat and securing a coveted spot as part of the U.S. women's team in the Olympic trials that were held at the newly renovated Hayward Field at the University of Oregon in Eugene this past weekend.
Sha'Carri Richardson, a former Louisiana State University (LSU) sprinter put on an amazing run, afterwards telling NBC News Sports that her biological mother died just a week before the qualifying Olympic trials. Richardson, who celebrated her win by running up the Hayward Field stairs to hug her grandmother, says that family means everything.
"My family has kept me grounded," Richardson said. "This year has been crazy for me. Going from just last week losing my biological mother passed away and still choosing to pursue my dream, still coming out here and still trying to make the family that I still have on this earth proud."
Her moment of victory and celebration with her Gran was caught on video and later shared thousands of times on Twitter including by Deputy White House Press Secretary Karine Jean-Pierre.
There's nothing like the love of a grandmother. Beautiful ❤️

21 year old Sha'Carri Richardson embraces her grandmother after qualifying for her first Olympic Games.
pic.twitter.com/Rf65ZiTmx4

— Karine Jean-Pierre (@K_JeanPierre) June 22, 2021
The sprinter also took time to thank her girlfriend who she had said inspires her, and also picked out her hair color. "My girlfriend actually picked my [hair] color," Richardson said. "She said it like spoke to her, the fact that it was just so loud and vibrant, and that's who I am."
WATCH: