Cher announces new memoir coming in 2020
The pop star also revealed a biopic is in the works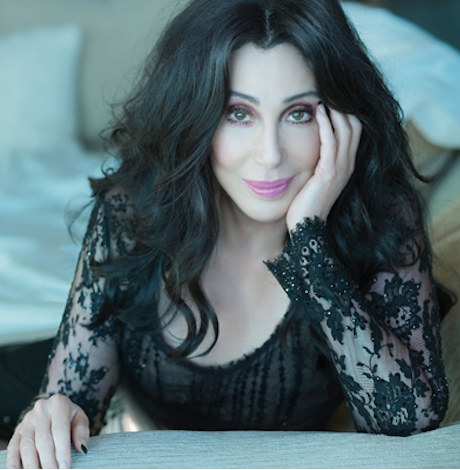 Cher revealed she is writing her memoir which will be released in 2020. She also shared that a movie about her life is also in the works.
The legendary pop star spilled the news in a tweet on Tuesday.
Writing Life Story?Book Due Out First Part Of 2020?
Bio Pic To Follow ?

— Cher (@cher) December 12, 2018
Fans may have to wait for the book and film but they can still get their Cher fix on Broadway. "The Cher Show," a jukebox musical about her early life and career, opened on Broadway at the Neil Simon Theatre in December. Jason Moore ("Pitch Perfect") directs the show which is penned by Rick Elice ("Jersey Boys").
"Twilight: Los Angeles, 1992" is a uniquely "LA" play
"Twilight" features a multi-racial ensemble, each of whom endeavors to deliver honest portrayals of a dizzying array of characters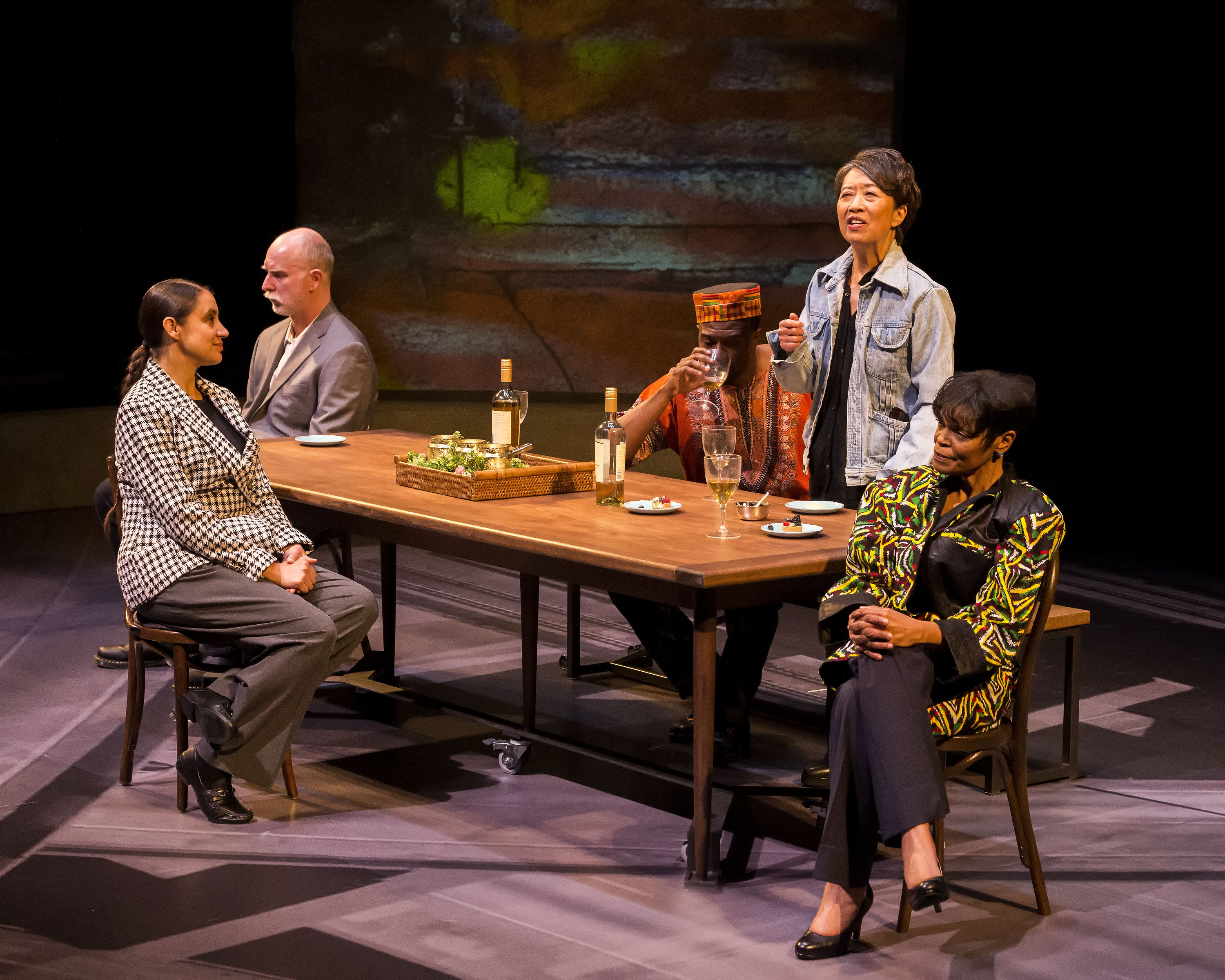 LOS ANGELES – "Twilight: Los Angeles, 1992" is a uniquely "LA" play. That may seem an obvious assertion – after all, it's right there in the title – but in this case it designates far more than just setting.
Originally conceived, written, and performed by Anna Deavere Smith in 1993, it's a chronicle of the riots – or the uprising, as it is now known by many – that took place in Los Angeles following the acquittal of four LAPD officers accused of beating Rodney King during his arrest; it was a prolonged eruption of civil unrest that was national news, but for the people of LA it was a deeply traumatic experience that left lingering scars. For that reason alone, a performance of Smith's piece in Los Angeles feels a little more personal than it might if were taking place anywhere else.
When you factor in the additional significance that comes with the 30th anniversary of that seminal, culture-shaking disruption to our city's sense of identity, it's clear to see why the production now onstage at the Mark Taper Forum – the very venue where Smith originally mounted the work – might strike a particularly resonant chord for Angelenos.
Directed by Gregg T. Daniel, the new "Twilight" – adapted by Smith herself in the wake of the George Floyd murder to allow production as an ensemble piece rather than a solo performance – is keenly aware of its home field advantage, which it supplements with a production design featuring imagery of familiar local sites on projection screens which frame and visually dominate the stage. Along with the script's frequent use of LA-centric street names, lingo, and cultural references, it's enough to make the experience feel as much like a town hall meeting as it does an evening of theatre.
That's built into the original material, of course. Created by Smith from transcriptions of approximately 300 interviews she personally conducted, it offers a daunting array of conflicting opinions and opposing perspectives from a wide, multi-ethnic swath of real-life individuals impacted – either directly or indirectly – by the riot, which gives its voice the unmistakable ring of authenticity and roots it inextricably in LA's shared cultural experience. Three decades later, it also amplifies echoes that have been reverberating louder ever since America watched a Black man being murdered on television in the middle of a pandemic.

Since a videotape – one of the first to capture police brutality against a person of color (POC) and expose it to millions of pairs of American eyes via broadcast television – was the catalyst that sparked the Rodney King riots, too, it's hard not to be struck by the obvious symmetry.  
"The resonance just doesn't go away, says Daniel, speaking to the Blade about why reviving Smith's iconic piece feels so chillingly apt in 2023. "You think, doing a play that's thirty years old, 'is this a museum piece?' – but unfortunately, this is a play that can never get old, as long as these atrocities keep happening."

He went on to explain, "The last few years, thanks to cell phones and the internet, we've been exposed to so much violence by law enforcement against Black and brown bodies. There was George Floyd, of course, but also Ahmaud Arbery, Breanna Taylor – the names just keep on coming. Even as we were going into rehearsals, Tyre Nichols was murdered in Memphis."
It goes without saying that many of today's audiences are coming to Smith's work with a renewed sense of – at the risk of inviting pejorative corruption of the word (and the concept) from conservative nay-sayers – "wokeness" and a firmly-held interpretation of the "right" and "wrong" attitudes toward the acknowledgment of systemic racial inequality; but as Daniel points out, one of the defining features of the original piece is its refusal to resort to easy judgments.
"She's not trying to 'indict' one side or the other. She just presents LA as it is; these are verbatim accounts of a time we are still trying to come to grips with, they're not monologues or things that were composed, they are individual expressions of a real experience. She's not trying to take up sides, she's just presenting the way things are. Your relationship with it as a community member, living in America – this is what we have, and we have to deal with it."
That refusal to fall into an easy perspective is what raises "Twilight" above the level of pure emotional propaganda. It's not difficult to frame the cultural upheaval over Rodney King or George Floyd in terms of literal Black-and-white simplicity, but to face the myriad underlying complexities that contributed to the way each of these incidents played out in the public consciousness requires a less dogmatic mindset than that.
Without implying the validity of such reactionary counter-points as "ALL lives matter" or other such "what-about-isms" that are often substituted for rational responses in the debate over anti-BIPOC police violence, the material's measured dispensation of contradictory-yet-equally-authentic viewpoints from a multi-racial and often-diametrically-opposed sampling of LA voices makes a strong case for the argument that the use of excessive violent force against anyone, regardless of ethnic origin, is an issue that goes beyond race.
That's a key point, as far as Daniel is concerned, when it comes to recognizing the scope of the discussion "Twilight" invites. Yes, it centers on systemic violence against POC, and the complicated racial infighting – particularly between the Korean American and Black communities, pitted against each other by circumstance and economic inequity in the communities they frequently co-habit – that so often obscures the deeper problems that underlie it from our view; but ultimately, in the wider scope, the stigma of "otherness" that infests our social and cultural systems and extends far beyond our untenably divided stance on racial equality and institutional reinvention presents a threat to the well-being of any community – whether defined by race, beliefs, gender, sexual orientation, or any of the other surface differences we use to separate ourselves from one another.
As Daniel puts it, "Bigotry and hatred and violence, once it's perpetrated against African American bodies, can be perpetrated against any bodies. It's not a big leap to say that violence perpetrated against Black and BIPOC communities is violence against all communities that they deem as not being 'American' – it's not even a stone's throw away for them to feel the same way about Asian Americans, or Pacific Islanders, or Jewish people, or LGBTQ+ people. I mean, they're trying to outlaw drag shows! Really? They think THAT is the problem?"
In a pointed counterpoint to such sentiments, Daniel's production of "Twilight" features a multi-racial five-person ensemble, each of whom endeavors to deliver honest portrayals of a dizzying array of characters ranging across the wide and diverse blend of ethnicity, gender, sexuality, ideology, and status that makes up the personality of Los Angeles itself. All of them have transcendent moments, in which the play's emphasis on humanity over tribalistic loyalty shines clearly in the forefront; even so, it can't be denied that splitting the original's one-person format into a concept that divides its dozens of roles among multiple players has the undoubtedly unintended effect of diffusing the material's power; there's something profound about a single voice giving expression to a multitude of individual experiences, and while the same feeling may be stirred when the number of voices expands, some audiences may find it is inevitably diminished in the process.

Still, the production at the Taper delivers a powerful punch, and it's no surprise that its single most electrifying and devastating moment comes when the videotape of Rodney King being savagely beaten is played silently for a shocked and palpably moved audience. Perhaps more importantly, it offers a comprehensive crash course on the facts around one of America's most significant cultural crises (and one of LA's darkest moments) of the last half-century, and fills in the blanks for those too young to remember the real-life event. Most of all, though, it confronts us with an unpleasant truth, and leaves us less sure of where we stand than when we entered the theatre.
As Daniel frames it, "If we're going to be a city that lives together, how do we relate to what's on the stage? Our intention with 'Twilight' is not to point fingers, or to chide, but to say, as an LA community member, an Angeleno, what is your relationship to these events?"

That's more than enough reason to see it – in fact, it's enough to make it essential for any Angeleno coming to grips with their own relationship to the so-called City of Angels.
"Twilight: Los Angeles, 1992" continues through April 9.
Discounted tickets are available through April 2 as part of LA Theatre Week.
Tickets and more information can be found at the  Center Theatre Group website.