Pop culture casserole 2018 remix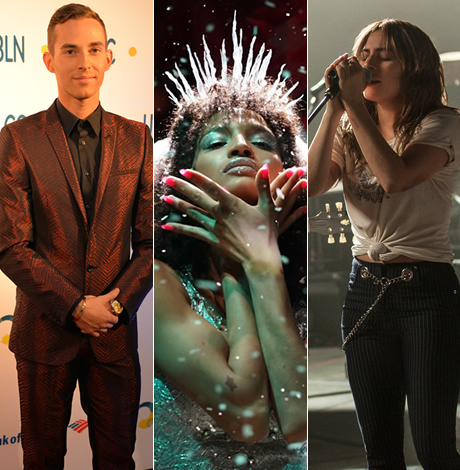 No. 10 — Highly gay Broadway year
Broadway, of course, is always gay to some extent but 2018 seemed gayer than ever with revivals of landmark gay-themed works such as Mart Crowley's "The Boys in the Band," Tony Kushner's "Angels in America" and Harvey Fierstein's "Torch Song Trilogy." 
"Boys," which debuted 50 years ago, made its Broadway debut at the Booth Theatre in late April and ran until early August with an all-gay cast including Matt Bomer, Jim Parsons and Zachary Quinto. It got mixed reviews. "I wish I could report that …. I shuddered and sobbed in sympahy but even trimmed from two acts to an intermission-free 110 minutes, the show left me largely impatient and unmoved," a New York Times critic wrote.
In February, the Royal National Theatre production of "Angels in America," Kushner's landmark, two-part AIDS-themed masterpiece, transferred to Broadway for an 18-week engagement at the Neil Simon Theatre with Andrew Garfield and Nathan Lane in the cast. The 25th-anniversary revival won three Tonys out of a record 11 nominations. The Times said the play "courses into your system like a transfusion of new blood … when you hit the streets afterward, every one of your senses is singing."
Less overall successful was a slimmed-down revival of Harvey Fierstein's 1980s piece "Torch Song Triology," a classic about a drag performer looking for love and family. The revival, starring Michael Urie and Mercedes Ruehl got strong reviews but may have been a victim of gay Broadway fatigue after "Boys" and "Angels." It closes Jan. 6 after weeks of weak ticket sales, the New York Times reports.
Oh, and Bette Midler returned to her Tony-winning role in "Hello Dolly!" at the Shubert Theatre July 17-Aug. 25. (JD)
No. 9 — Breakout year for Troye Sivan
Former YouTube star Troye Sivan solidified his status as an A-list "legit" pop star this year with the release of his sophomore album "Bloom," which peaked at no. four on the Billboard 200 sales chart. Lead single "My My My!" became Sivan's second no. 1 Billboard dance hit, though it only made it to no. 80 on the Hot 100. 
Sivan performed on "Saturday Night Live" and made several other high-profile media appearances. He toured the "Bloom" record (he played D.C.'s The Anthem in October) and shot an iconic, gender-bending video for the song "Bloom." 
The 23-year-old South Africa native (raised in Australia) headlined at Capital Pride in June and co-starred in the acclaimed conversion therapy drama "Boy Erased." 
"A Troye Sivan concert leaves one with two major impressions," the Blade wrote of his fall tour. "One, it's amazing the magic he can weave using so little and two, the juxtaposition of his sonic/video/TV show performances — where he comes off as an androgynous, gay sex-starved coquette gyrating lasciviously — dovetails quite nicely with his stage/interview persona where he's self deprecating, down to earth, sweet seeming, even anodyne."
Sivan tours Europe and Asia through winter and spring, 2019. (JD) 
No. 8 — Celebs come out in droves
Once upon a time coming out was considered a move that could ruin a celebrity's career. Times have changed and 2018 was the year many celebrities announced their gender identities and sexualities with empowerment. 
Actress and singer Janelle Monáe told Rolling Stone she identifies as pansexual. Actress Tessa Thompson, who has been rumored to be in a relationship with Monáe, revealed this year that she is bisexual. 
During a Q&A, a fan asked Paris Jackson if she is bi. "That's what you guys call it, so I guess, but who needs labels?" Jackson said. This was her first time publicly addressing her sexuality but she says she's been out since she was 14.
Singer Jason Mraz subtly came out in a poem for Billboard's "Love Letter to the LGBTQ Community" writing, "We still have a long way to go. But know. I am bi your side. All ways." He told Billboard he's had sexual experiences with men and considers his sexuality "two spirit."
Former Disney star Garrett Clayton came out as gay on Instagram after reflecting on filming his upcoming movie "Reach," which tells the story of a teenager who contemplates suicide as a result of bullying. Clayton opened up that he and his boyfriend have had similar bullying experiences. 
Panic! at the Disco frontman Brendon Urie shared with Paper that "you could qualify me as pansexual" and said that he is simply attracted to people. Actor Amandla Stenberg, who came out as non-binary and bisexual in 2016, announced they are gay and have "a romantic love for women" in a profile for Wonderland. Rebecca Sugar, "Steven Universe" creator and Silver Spring, Md., native, came out as non-binary. Pop star Rita Ora received backlash for her song "Girls," which critics argued exploited bisexual and lesbian relationships. Ora revealed that the song mirrored her own experiences and that she has had romantic relationships with women. 
"Glee" star Kevin Michael McHale came out as gay with the help of Ariana Grande tweeting, "#NoTearsLeftToCry is gayer than me and I ACCEPT. Ty @ArianaGrande."
Actor Lee Pace confirmed his sexual orientation by revealing he has dated both men and women.
Journalist Ronan Farrow publicly declared he is "part of the LGBT community" while being honored with the Point Courage award for his work covering the #MeToo movement and transgender issues. He stated: "being a part of the LGBT community — which recognized that reporting I was doing early on and elevated it, and has been such a stalwart source of support through the sexual assault reporting I did involving survivors who felt equally invisible. That has been an incredible source of strength for me."
Other celebrities who came out this year include "Broad City" star Abbi Jacobson (bisexual), actress/singer Alyson Stoner (bisexual), "Gotham" actor Cory Michael Smith (queer) and singer Daya (bisexual). (MC) 
No. 7 — 'A Star is Born'
"A Star is Born" is a quintessential tragic love story and rags-to-riches film trope that has become one of Hollywood's favorite movies to crank out to the masses. The 2018 version follows the classic plot of country music superstar Jackson Maine (Bradley Cooper) who helps rookie singer/songwriter Ally (Lady Gaga) kickstart her career. 
Along the way, the pair fall in love while struggling with addiction and navigating fame. The film gave the co-leads monumental firsts in their careers. For Gaga, it's her first lead role in a major motion picture. Meanwhile, Cooper made his directorial debut. 
Lady Gaga also became an unexpected meme for repeating a variation of the quote "There can be 100 people in a room and 99 of them don't believe in you, but all it takes is one and it just changes your whole life," in reference to Cooper, numerous times during the film's press run. 
Despite it being the fourth remake following the original 1937 version, the 1954 musical starring Judy Garland, the 1976 rock musical led by Barbra Streisand and a 2013 Bollywood version, audiences and critics alike proved they were far from tired of the tale."A Star is Born," Lady Gaga, Cooper and Sam Elliot have all earned nominations ranging from the Golden Globes to the SAG Awards. The film's soundtrack is also nominated for a Grammy Award. It's unclear if the movie will snatch any trophies but "A Star is Born" is already a winner for capturing attention yet again. (MC)
No. 6 — 'Pose' dramatizes late '80s ball culture
"Pose," Ryan Murphy's latest television project, was co-created with Brad Falchuk and Steven Canals and made history with the largest cast of transgender characters in a fictional TV show. 
The groundbreaking series focuses on the black and Latinx ball culture and the luxury yuppie Trump era in New York City in the late '80s. Blanca Rodriguez-Evangelista (Mj Rodriguez) decides to leave the House of Abundance and become the founder and mother of the House of Evangelista. Blanca gathers together her makeshift group to try to compete with the legendary House of Abundance. However, balls aren't their only worry as their family confronts the looming AIDS epidemic, finds and loses love and faces the everyday struggles of being transgender or gay.
Out actor Billy Porter portrays Pray Tell, the ball emcee and Blanca's best friend. His role earned him a Golden Globe nomination for Best Actor/Television Series Drama.
The series also was praised for adding transgender talent behind the camera. Transgender activist Janet Mock penned scripts, along with transgender writer Our Lady J, for a few episodes and served as director. Silas Howard, a transgender activist, writer and director, also directed an episode. "Pose" will continue into 2019 as the show was green-lit for a second season. (MC) 
No. 5 — Big year for gay movies
Gay-themed movies are released every year but they're getting a little bit more mainstream with increasingly A-list budgets. This year was especially strong.
"Love, Simon," a teen dramedy, opened in March and told of Simon Spier, a closeted gay high school student forced to balance friends, family and a blackmailer threatening to out him. It made back more than three times what it cost to make with worldwide grosses totaling about $66 million. It has a 92 percent fresh rating on Rotten Tomatoes. 
"The Miseducation of Cameron Post" opened in the U.S. in August and told of the title character caught in a same-sex "encounter," who gets shipped off to "conversion" therapy camp where she discovers solidarity with her fellow enrollees. It stands at 86 percent fresh on Rotten Tomatoes and tells its story with "wit, compassion and an affecting overall generosity of spirit," according to an aggregate review.
"Boy Erased" took a more serious glimpse at "conversion" therapy with a biographical adaptation of Garrard Conley's 2016 memoir of the same name. Starring Lucas Hedges, Nicole Kidman and Russell Crowe, it opened in the U.S. in November to strong reviews and is up for two Golden Globe Awards. A Blade review praised the strong cast for carrying the film. It's 80 percent fresh on Rotten Tomatoes. 
And "Bohemian Rhapsody" depicts British rock band Queen with its late flamboyant lead singer Freddie Mercury who was gay (or perhaps bi; Mercury never officially came out). Long delayed, it finally debuted in the U.S. in November and has grossed nearly $600 million worldwide. At about $50 million, it had the highest budget of any of the aforementioned movies. A Blade review called it "full of exuberant energy and good-natured high spirits" and said it's "an impossible film not to get caught up in." (JD) 
No. 4 — "A Fantastic Woman" wins Oscar
"A Fantastic Woman," a 2017 Chilean drama, tells of Marina (Daniela Vega), a young trans woman in Santiago, Chile who experiences abuse and harrassment following the sudden death of her boyfriend Orlando, an older man who had recently moved in with her. 
This Sony Pictures Classics release could have been one of the 2017 year in review stories —  it won two major awards at the Berlin International Film Festival — but it went on to even greater acclaim this year winning the Academy Award for Best Foreign Language Film, the first Chilean film to win this category. Openly trans star Daniela Vega became the first trans person to present at the Oscars at the Academy's 90th annual ceremony on March 4. 
It holds at 94 percent approval rating on Rotten Tomatoes. An aggregate review said it handles "its timely, sensitive subject matter with care."  (JD) 
No. 3 — Biggest year in

  

"RuPaul's Drag Race" herstory
"RuPaul's Drag Race" is a veteran in reality TV. The show premiered in 2009, but the drag competition show has only recently gained mainstream attention with its switch from airing on Logo to VH1. 
"RuPaul's Drag Race All Stars 3" brought back seasoned queens from seasons past including Trixie Mattel (season seven), Shangela (season two and three), BenDeLaCreme (season six), Kennedy Davenport (season seven), among others. DeLa appeared to be the girl to beat as she won challenge after challenge.
For "All Stars," Ru required the lip-sync winner to send one of their own home. As DeLa kept slaying the competition, she eventually eliminated herself because she couldn't take the pressure of sending her sisters home. After her departure, Shangela became a fan favorite with many viewers believing she would win. However, Trixie won the title causing an uproar on social media from Shangela fans who wanted their fave to say "Halleloo" to the crown.
Season 10 ushered in 13 new queens and one returning queen. Eureka was welcomed back to compete after being removed from the show in season nine due to an injury. The final four came down to Aquaria, Eureka, Kameron Michaels and Asia O'Hara. The final lip-sync featured a poorly constructed butterfly release from O'Hara that earned her the boot. 
Aquaria, the self-proclaimed "bitch from New York City," was crowned the winner after being a consistent judge favorite "turning looks" for the mini, maxi and runway challenges. Her win didn't come as too much of a surprise but it was herstory-making. Aquaria became the youngest queen to ever win the competition at 21 years old. The fierce competition made season 10 the most viewed season in the show's history. 
The show won five Emmys this year out of 12 nominations. A "Holi-slay Spectacular" aired Dec. 7 to mixed reviews. "All Stars" season four began Dec. 14 and will continue into the new year. Season 11 has been announced but no premiere date is set. (MC) 
No. 2 — The gayest Emmys ever
The 2018 Emmy Awards may have been the gayest Emmys in the history of the award show. 
The ceremony opened with a dance number featuring out "Saturday Night Live" cast member Kate McKinnon, "Unbreakable Kimmy Schmidt" star Tituss Burgess and RuPaul. The rest of the night was filled with LGBT wins and appearances. 
Ryan Murphy's "The Assassination of Gianni Versace" won Outstanding Directing for a Limited Series, Movie or Dramatic Special and Darren Criss' portrayal of spree killer Andrew Cunanan earned him a win for Outstanding Lead Actor in a Limited Series or a Movie. 
Australian comedian Hannah Gadbys, who received critical acclaim for her Netflix special "Nanette," made an appearance to present the award Outstanding Directing for a Drama Series. "RuPaul's Drag Race" secured its fifth Emmy win this year with Outstanding Reality Competition Series. RuPaul, Michelle Visage, Ross Matthews and Carson Kressley all accepted the award on stage where Ru delivered his signature phrase, "If you can't love yourself, how in the hell are you gonna love somebody else? Can I get an amen up in here? Now let the music play" to the star-studded Emmys crowd. 
The "Queer Eye" cast continued its pop culture reign with Bobby Berk, Karamo Brown, Tan France, Antoni Porowski and Jonathan Van Ness all appearing as presenters. The Fab Five has been traveling around the Atlanta area to upgrade the lives of men and women on everything from grooming and fashion to personal development. The series released two seasons in just six months but already won the Emmy's top reality show honor, and the show's first Emmy, for Best Structured Reality Program. (MC) 
No. 1 — Adam Rippon, America's sweetheart
Figure skating is, of course, Adam Rippon's initial claim to fame but in 2018, he became much more than that. 
Rippon's skating career was highly uneven. He was the 2016 U.S. national champion but until this year, had never previously qualified for the Olympics and never placed higher than sixth at the World Championships. 
It was controversial that he even made the Olympic team after coming in fourth at nationals. But skating officials decided Rippon was a stronger candidate for the team than Ross Miner who came in second at nationals. Rippon, Vincent Zhou and Nathan Chen went on to compete in Peyongchang, South Korea coming in 10th, sixth and fifth respectively. Chen and Rippon took home bronze medals (along with several other U.S. skaters) in the team event which incorporates all skating disciplines. That made Rippon the first openly gay Olympic athlete to win a medal at the Winter Olympics. 
He and freestyle skier Gus Kenworthy were the gay toast of the Olympics. Rippon especially stayed in the headlines for refusing to meet with Vice President Mike Pence because of his anti-gay views and his spacey, ditzy on-camera interviews with NBC's Andrea Joyce, the best straightwoman to Rippon's antics as one could have imagined. 
That cemented Rippon's status as the gay celebrity du jour and he went on to several high profile media appearances, magazine covers and a win on season 26 of "Dancing With the Stars." Oh, and yeah, there was that harness he wore to the Oscars and the nude photo spread in ESPN Magazine. 
Rippon, now retired from competitive skating at 29, is a judge on "Dancing with the Stars: Juniors" and guest on the "Will & Grace" reboot. 
Rippon has been praised for being "unabashedly nelly, effeminate, bawdy and obviously gay in a way we've been asked to cover up," as writer Alxander Chee wrote. (JD) 
HONORABLE MENTION — Kathy Griffin makes lemonade
Kathy Griffin attends White House Correspondents' Association dinner as guest of the Blade. In April, the Washington Blade invited Griffin to its table to thank her for her LGBT advocacy work over the years. At the dinner, Griffin had a run-in with Deputy White House Press Secretary Hogan Gidley in which she told him, "Suck my dick." The exchange garnered international media attention and Griffin landed on multiple talk shows after the dinner. 
For better and for worse, Oscar makes history again
The biggest queer moment of the night was Ariana DeBose's historic win as the first out woman to win the Oscar for Best Supporting Actress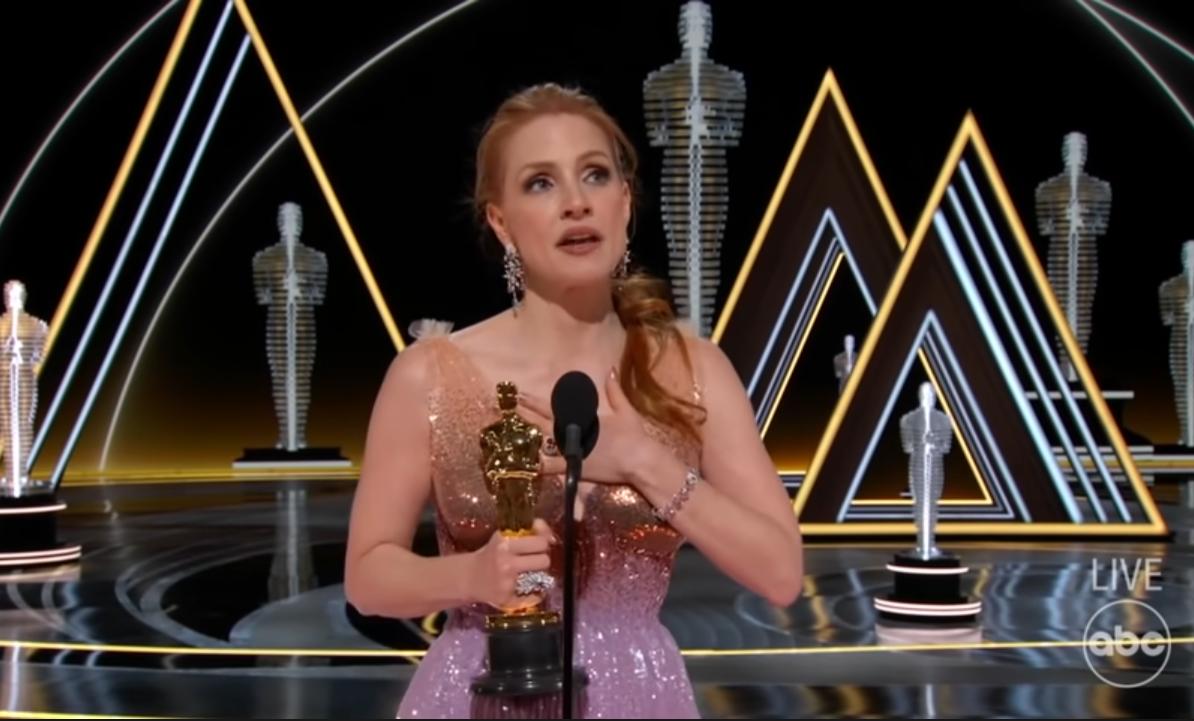 HOLLYWOOD – By the time you read this, the biggest moment from this year's Oscars will already be old news – but before we can move on to a discussion of what the wins and losses reveal about the state of LGBTQ+ representation, inclusion, and acceptance in the Hollywood film industry, we have to talk about it anyway.
When Will Smith stepped up onto that stage at the Dolby Theatre to physically assault Chris Rock – a professional comedian, doing the job he was hired to do in good faith that he would be safe from bodily harm while doing it – for making an admittedly cheap and not-very-funny joke, it was a moment of instant Oscar history that overshadowed everything else about the evening.
There's been enough discussion about the incident that we don't need to take up space for it here – tempting as it may be – other than to assert a firm belief that violence is never a good way to express one's disapproval of a joke, especially during a live broadcast that is being seen by literally millions of people.
Smith, whether or not he deserved his win for Best Actor, succeeded only in making sure his achievement – which could have been a triumphant and historic moment for Black representation in Hollywood, not to mention an honorable cap for his own long and inspiring career – will be forever marred, and the palpably insincere non-apology that replaced what could otherwise have been his acceptance speech was only a textbook example of putting out fire with gasoline.
Yet that polarizing display also allows us a springboard into the much-more-important subject of queer visibility in the movies, thanks to another Smith-centered controversy (and there have been so many, really) from the early days of his career that sheds a lot of light on the homophobic attitudes of an industry almost as famous as playing to both sides of the fence as it is for the art it produces.
Back in 1993, riding his success as a hip-hop artist-turned actor and springboarding from his "Fresh Prince of Bel-Air" fame into a movie career, Smith appeared in the film adaptation of John Guare's critically-acclaimed play "Six Degrees of Separation," playing a young con artist who preys on a wealthy Manhattan couple (played by Donald Sutherland and Stockard Channing), convincing them to give them money and even move into their home before they eventually discover the truth after coming home to find him in bed with a male hustler.
Unsurprisingly (it was 1993, after all), some of the play's homosexual content was "softened" for the film version, but Smith was still called upon to perform in a scene depicting a kiss between himself and co-star Anthony Michael Hall. After initially agreeing, he abruptly changed his mind (due to advice from friend-and-mentor Denzel Washington, who warned him that kissing a man onscreen could negatively impact his future career) and refused to do the kiss, necessitating the use of camera trickery to accomplish the scene.
Decades later, Smith expressed regret at the choice, saying it was "immature" and that he should have gone ahead with the kiss – but the story nevertheless provides some insight about the pressure placed on actors in Hollywood to appear heterosexual for their audiences, no matter what.

Despite advancements, that pressure continues today – and Smith, whose unorthodox and publicly rocky marriage already has put him under an arguably unfair microscope, has also been alleged (most notoriously by trans actress Alexis Arquette, who made controversial comments about the couple shortly before her death in 2016) to be participating in a sham marriage in an effort to conceal both his own and his wife's queer sexuality, may well have been feeling it when he was moved to assert his masculinity at the Academy Awards.
True or not, such rumors still have the potential for ruining careers in Hollywood; and while it may be a facile oversimplification to assume that homophobia was behind Smith's ill-advised breach of decorum, it's nevertheless a topic that goes straight to the heart of why the Academy, even in 2022, has such an abysmal track record for rewarding – or even including – openly queer actors on Oscar night.
Granted, things have improved, at least in terms of allowing queerness to be on display at the ceremony. On Sunday night, out Best Actress nominee Kristen Stewart attended with her fiancée, Dylan Miller, with the couple sharing a public kiss on the red carpet as they arrived for the festivities; the trio of female hosts – which included out woman of color Wanda Sikes alongside fellow comedians Amy Schumer and Regina Hall – called out Florida's "Don't Say Gay" bill with a defiant joke during their opening presentation.
Jessica Chastain – who won Best Actress for playing unlikely LGBTQ ally and AIDS advocate Tammy Faye Baker in "The Eyes of Tammy Faye" – made an emotional speech decrying anti-LGBTQ legislation and advocating for all people to be "accepted for who we are, accepted for who we love, and to live a life without the fear of violence or terror."
Numerous participants in the evening, whether male or female, queer or straight, took the opportunity to push gender boundaries with their couture for the evening (thanks for that, Timothée Chalamet). Elliot Page, joining Jennifer Garner and JK Simmons for a "Juno" reunion, became the first trans man to be a presenter at the Academy Awards. Finally, two beloved queer icons shared the stage for the evening's finale, as Lady Gaga was joined by wheelchair-bound Liza Minnelli, frail but full of obvious joy at being there, to present the award for Best Picture.
The biggest queer moment of the night, of course, was also one of the first: Ariana DeBose's historic win as the first out woman to win the Oscar for Best Supporting Actress. Accepting the award (for which she was considered by far the front-runner), De Bose proudly highlighted her queerness alongside her other intersecting identities, saying "You see an openly queer woman of color, an Afro-Latina, who found her strength and life through art. And that is, I think, what we're here to celebrate."

The evening's other queer nominees did not fare so well. "Flee," the Danish documentary about a gay Afghan refugee's escape from his homeland as a teen, made history by scoring triple nominations as Best Documentary Feature, Best International Feature, and Best Animated Feature, but it went home empty-handed. Stewart – the only other openly queer acting nominee – lost to Chastain for Best Actress, and the divisive but queer-themed "Power of the Dog" lost its bid for Best Picture to "CODA," as well as all of its multiple acting nominations – though its director, Jane Campion, already the first woman to be nominated twice for the Best Director Prize, became the third woman to actually win it.
Of course, the Oscar, like any other award, should be bestowed upon the most deserving nominee regardless of sexuality, gender, or any other "identity" status, and it seems unreasonable to expect all the queer nominees to win – though some might feel a little reparative favoritism wouldn't necessarily be a bad thing when it comes to balancing the scales. Even so, nobody has a chance to win if they're not even nominated, and that's where Oscar has repeatedly and persistently fallen short.
According to a recent report from Professor Russell Robinson, Faculty Director of Berkeley Law's Center on Race, Sexuality & Culture, analysis of more than half a century of Academy Award acting nominations reveals that out of 68 nominations (and 14 wins) for performers playing LGBTQ roles, only two nominees – neither of whom went on to win – were LGBTQ-identified in real life.
While actors like Tom Hanks ("Philadelphia"), Sean Penn ("Milk"), Penélope Cruz ("Parallel Mothers" and "Vicky Cristina Barcelona"), and the late William Hurt ("Kiss of the Spider Woman") garnered career-boosting acclaim along with their Oscars for playing queer characters, there are no equivalent success stories for queer actors playing straight roles – indeed, only eight openly queer performers have gotten a nomination for ANY role, queer or otherwise, in the entire history of the Oscars, and no transgender performers have ever received one at all.
While one might believe statistics like this are at least beginning to change, bear in mind that both of Benedict Cumberbatch's two Oscar nods so far were for playing gay men, including this year's "Power of the Dog" (the first was for playing real-life queer hero Alan Turing in "The Imitation Game").
The topic of whether straight actors playing queer characters is appropriate at all is of course a hotly-debated one, with reasonable arguments – and queer voices in support of them – on both sides. We won't attempt an in-depth examination of that issue here, but what is obvious even without the above statistics is that the Academy – or rather, looking at it from a wider scope, Hollywood itself – has a deeply-ingrained prejudice against queerness, regardless of how loudly it proclaims itself to be an ally.
Yes, progress has undeniably been achieved, especially within the last few years; the strong showing of films like "Moonlight," "Call Me By Your Name," "Bohemian Rhapsody," and other LGBTQ-oriented titles on recent Oscar nights has gone neither unnoticed nor unappreciated.
Yet the Academy – as well as the industry it represents – has a pattern of responding to criticism over its inclusiveness in half-measures. It takes more than a hashtag to end sexual harassment of women in the workplace, no matter how many times it's flashed on the screen during an awards show, and it takes more than a token nomination every few years to give an underrepresented population a fair place at the table, too.
This year's ceremony was not without its missteps. The choice to bump awards from the broadcast for time while simultaneously devoting minutes to a James Bond tribute or a performance of a song ("We Don't Talk About Bruno" from Disney's "Encanto") that wasn't even nominated; accompanying the annual "In Memoriam" tribute to the year's dearly departed with a choreographed dance and vocal performance; the insensitivity of rushing some winners (like "Drive My Car" director Ryusuke Hamaguchi, accepting when his film won for Best International Feature) to finish their speeches while letting others continue uninterrupted; these and other ill-considered decisions had already blemished the show before "the slap heard 'round the world" ever happened.

Nevertheless, this Oscar show felt more authentic than many in recent memory. There was a raw, unpredictable quality to it, perhaps rooted in the Academy's controversial choice to relegate several "lesser" awards to a pre-show presentation, that manifested itself in the uncomfortable response of the audience to the often sharp humor of hostesses Sikes, Schuman, and Hall – who mercilessly skewered Hollywood's say-one-thing-do-another approach to sexism, racism, homophobia and more throughout the show, often with visible apprehension over how their jokes might land.
Nervousness notwithstanding, their presence and their comedic calling-out of industry hypocrisy, along with the willingness of the celebrities in the house to laugh about it, was an element that lifted the proceedings enough to make them not only bearable, but sometimes even enjoyable.
That doesn't mean the Academy can rest on its laurels. While it's become common for their awards show – and all the others, for that matter – to serve as a kind of celebrity roast, where jokes are made and laughed at about the industry's hot-button issue of the day, the persistent problems in Hollywood can't be corrected just by allowing its workers to blow off steam by making fun of them once a year.
The film industry thinks that by going along with self-mocking humor about its own misogyny, racism, and homophobia, it gets a pass to continue ignoring the growing demand from the public to eliminate those same toxic ingredients from its standard recipe.
Perhaps the Smith incident, based as it seems to have been in a show of masculine dominance, will prompt some soul-searching within the entertainment community over its own rampant hypocrisy. Let's hope so, because if the Academy Awards are ever to be truly inclusive in their representation of every segment of our society, no matter who they are or who they love, that's something that has to happen first in the movies their prizes are meant to honor.
We've come a long way, to be sure, but we're not there yet.
******************
Jessica Chastain Accepts the Oscar for Lead Actress: