Pop culture casserole 2018 remix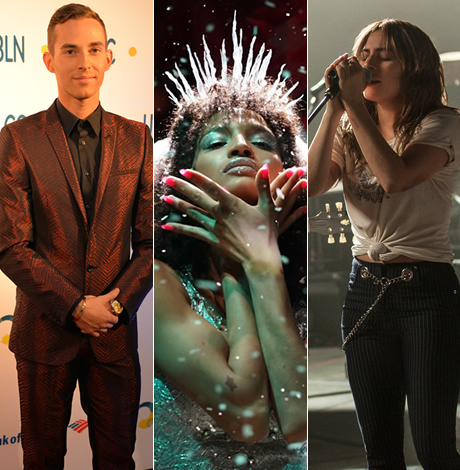 No. 10 — Highly gay Broadway year
Broadway, of course, is always gay to some extent but 2018 seemed gayer than ever with revivals of landmark gay-themed works such as Mart Crowley's "The Boys in the Band," Tony Kushner's "Angels in America" and Harvey Fierstein's "Torch Song Trilogy." 
"Boys," which debuted 50 years ago, made its Broadway debut at the Booth Theatre in late April and ran until early August with an all-gay cast including Matt Bomer, Jim Parsons and Zachary Quinto. It got mixed reviews. "I wish I could report that …. I shuddered and sobbed in sympahy but even trimmed from two acts to an intermission-free 110 minutes, the show left me largely impatient and unmoved," a New York Times critic wrote.
In February, the Royal National Theatre production of "Angels in America," Kushner's landmark, two-part AIDS-themed masterpiece, transferred to Broadway for an 18-week engagement at the Neil Simon Theatre with Andrew Garfield and Nathan Lane in the cast. The 25th-anniversary revival won three Tonys out of a record 11 nominations. The Times said the play "courses into your system like a transfusion of new blood … when you hit the streets afterward, every one of your senses is singing."
Less overall successful was a slimmed-down revival of Harvey Fierstein's 1980s piece "Torch Song Triology," a classic about a drag performer looking for love and family. The revival, starring Michael Urie and Mercedes Ruehl got strong reviews but may have been a victim of gay Broadway fatigue after "Boys" and "Angels." It closes Jan. 6 after weeks of weak ticket sales, the New York Times reports.
Oh, and Bette Midler returned to her Tony-winning role in "Hello Dolly!" at the Shubert Theatre July 17-Aug. 25. (JD)
No. 9 — Breakout year for Troye Sivan
Former YouTube star Troye Sivan solidified his status as an A-list "legit" pop star this year with the release of his sophomore album "Bloom," which peaked at no. four on the Billboard 200 sales chart. Lead single "My My My!" became Sivan's second no. 1 Billboard dance hit, though it only made it to no. 80 on the Hot 100. 
Sivan performed on "Saturday Night Live" and made several other high-profile media appearances. He toured the "Bloom" record (he played D.C.'s The Anthem in October) and shot an iconic, gender-bending video for the song "Bloom." 
The 23-year-old South Africa native (raised in Australia) headlined at Capital Pride in June and co-starred in the acclaimed conversion therapy drama "Boy Erased." 
"A Troye Sivan concert leaves one with two major impressions," the Blade wrote of his fall tour. "One, it's amazing the magic he can weave using so little and two, the juxtaposition of his sonic/video/TV show performances — where he comes off as an androgynous, gay sex-starved coquette gyrating lasciviously — dovetails quite nicely with his stage/interview persona where he's self deprecating, down to earth, sweet seeming, even anodyne."
Sivan tours Europe and Asia through winter and spring, 2019. (JD) 
No. 8 — Celebs come out in droves
Once upon a time coming out was considered a move that could ruin a celebrity's career. Times have changed and 2018 was the year many celebrities announced their gender identities and sexualities with empowerment. 
Actress and singer Janelle Monáe told Rolling Stone she identifies as pansexual. Actress Tessa Thompson, who has been rumored to be in a relationship with Monáe, revealed this year that she is bisexual. 
During a Q&A, a fan asked Paris Jackson if she is bi. "That's what you guys call it, so I guess, but who needs labels?" Jackson said. This was her first time publicly addressing her sexuality but she says she's been out since she was 14.
Singer Jason Mraz subtly came out in a poem for Billboard's "Love Letter to the LGBTQ Community" writing, "We still have a long way to go. But know. I am bi your side. All ways." He told Billboard he's had sexual experiences with men and considers his sexuality "two spirit."
Former Disney star Garrett Clayton came out as gay on Instagram after reflecting on filming his upcoming movie "Reach," which tells the story of a teenager who contemplates suicide as a result of bullying. Clayton opened up that he and his boyfriend have had similar bullying experiences. 
Panic! at the Disco frontman Brendon Urie shared with Paper that "you could qualify me as pansexual" and said that he is simply attracted to people. Actor Amandla Stenberg, who came out as non-binary and bisexual in 2016, announced they are gay and have "a romantic love for women" in a profile for Wonderland. Rebecca Sugar, "Steven Universe" creator and Silver Spring, Md., native, came out as non-binary. Pop star Rita Ora received backlash for her song "Girls," which critics argued exploited bisexual and lesbian relationships. Ora revealed that the song mirrored her own experiences and that she has had romantic relationships with women. 
"Glee" star Kevin Michael McHale came out as gay with the help of Ariana Grande tweeting, "#NoTearsLeftToCry is gayer than me and I ACCEPT. Ty @ArianaGrande."
Actor Lee Pace confirmed his sexual orientation by revealing he has dated both men and women.
Journalist Ronan Farrow publicly declared he is "part of the LGBT community" while being honored with the Point Courage award for his work covering the #MeToo movement and transgender issues. He stated: "being a part of the LGBT community — which recognized that reporting I was doing early on and elevated it, and has been such a stalwart source of support through the sexual assault reporting I did involving survivors who felt equally invisible. That has been an incredible source of strength for me."
Other celebrities who came out this year include "Broad City" star Abbi Jacobson (bisexual), actress/singer Alyson Stoner (bisexual), "Gotham" actor Cory Michael Smith (queer) and singer Daya (bisexual). (MC) 
No. 7 — 'A Star is Born'
"A Star is Born" is a quintessential tragic love story and rags-to-riches film trope that has become one of Hollywood's favorite movies to crank out to the masses. The 2018 version follows the classic plot of country music superstar Jackson Maine (Bradley Cooper) who helps rookie singer/songwriter Ally (Lady Gaga) kickstart her career. 
Along the way, the pair fall in love while struggling with addiction and navigating fame. The film gave the co-leads monumental firsts in their careers. For Gaga, it's her first lead role in a major motion picture. Meanwhile, Cooper made his directorial debut. 
Lady Gaga also became an unexpected meme for repeating a variation of the quote "There can be 100 people in a room and 99 of them don't believe in you, but all it takes is one and it just changes your whole life," in reference to Cooper, numerous times during the film's press run. 
Despite it being the fourth remake following the original 1937 version, the 1954 musical starring Judy Garland, the 1976 rock musical led by Barbra Streisand and a 2013 Bollywood version, audiences and critics alike proved they were far from tired of the tale."A Star is Born," Lady Gaga, Cooper and Sam Elliot have all earned nominations ranging from the Golden Globes to the SAG Awards. The film's soundtrack is also nominated for a Grammy Award. It's unclear if the movie will snatch any trophies but "A Star is Born" is already a winner for capturing attention yet again. (MC)
No. 6 — 'Pose' dramatizes late '80s ball culture
"Pose," Ryan Murphy's latest television project, was co-created with Brad Falchuk and Steven Canals and made history with the largest cast of transgender characters in a fictional TV show. 
The groundbreaking series focuses on the black and Latinx ball culture and the luxury yuppie Trump era in New York City in the late '80s. Blanca Rodriguez-Evangelista (Mj Rodriguez) decides to leave the House of Abundance and become the founder and mother of the House of Evangelista. Blanca gathers together her makeshift group to try to compete with the legendary House of Abundance. However, balls aren't their only worry as their family confronts the looming AIDS epidemic, finds and loses love and faces the everyday struggles of being transgender or gay.
Out actor Billy Porter portrays Pray Tell, the ball emcee and Blanca's best friend. His role earned him a Golden Globe nomination for Best Actor/Television Series Drama.
The series also was praised for adding transgender talent behind the camera. Transgender activist Janet Mock penned scripts, along with transgender writer Our Lady J, for a few episodes and served as director. Silas Howard, a transgender activist, writer and director, also directed an episode. "Pose" will continue into 2019 as the show was green-lit for a second season. (MC) 
No. 5 — Big year for gay movies
Gay-themed movies are released every year but they're getting a little bit more mainstream with increasingly A-list budgets. This year was especially strong.
"Love, Simon," a teen dramedy, opened in March and told of Simon Spier, a closeted gay high school student forced to balance friends, family and a blackmailer threatening to out him. It made back more than three times what it cost to make with worldwide grosses totaling about $66 million. It has a 92 percent fresh rating on Rotten Tomatoes. 
"The Miseducation of Cameron Post" opened in the U.S. in August and told of the title character caught in a same-sex "encounter," who gets shipped off to "conversion" therapy camp where she discovers solidarity with her fellow enrollees. It stands at 86 percent fresh on Rotten Tomatoes and tells its story with "wit, compassion and an affecting overall generosity of spirit," according to an aggregate review.
"Boy Erased" took a more serious glimpse at "conversion" therapy with a biographical adaptation of Garrard Conley's 2016 memoir of the same name. Starring Lucas Hedges, Nicole Kidman and Russell Crowe, it opened in the U.S. in November to strong reviews and is up for two Golden Globe Awards. A Blade review praised the strong cast for carrying the film. It's 80 percent fresh on Rotten Tomatoes. 
And "Bohemian Rhapsody" depicts British rock band Queen with its late flamboyant lead singer Freddie Mercury who was gay (or perhaps bi; Mercury never officially came out). Long delayed, it finally debuted in the U.S. in November and has grossed nearly $600 million worldwide. At about $50 million, it had the highest budget of any of the aforementioned movies. A Blade review called it "full of exuberant energy and good-natured high spirits" and said it's "an impossible film not to get caught up in." (JD) 
No. 4 — "A Fantastic Woman" wins Oscar
"A Fantastic Woman," a 2017 Chilean drama, tells of Marina (Daniela Vega), a young trans woman in Santiago, Chile who experiences abuse and harrassment following the sudden death of her boyfriend Orlando, an older man who had recently moved in with her. 
This Sony Pictures Classics release could have been one of the 2017 year in review stories —  it won two major awards at the Berlin International Film Festival — but it went on to even greater acclaim this year winning the Academy Award for Best Foreign Language Film, the first Chilean film to win this category. Openly trans star Daniela Vega became the first trans person to present at the Oscars at the Academy's 90th annual ceremony on March 4. 
It holds at 94 percent approval rating on Rotten Tomatoes. An aggregate review said it handles "its timely, sensitive subject matter with care."  (JD) 
No. 3 — Biggest year in

  

"RuPaul's Drag Race" herstory
"RuPaul's Drag Race" is a veteran in reality TV. The show premiered in 2009, but the drag competition show has only recently gained mainstream attention with its switch from airing on Logo to VH1. 
"RuPaul's Drag Race All Stars 3" brought back seasoned queens from seasons past including Trixie Mattel (season seven), Shangela (season two and three), BenDeLaCreme (season six), Kennedy Davenport (season seven), among others. DeLa appeared to be the girl to beat as she won challenge after challenge.
For "All Stars," Ru required the lip-sync winner to send one of their own home. As DeLa kept slaying the competition, she eventually eliminated herself because she couldn't take the pressure of sending her sisters home. After her departure, Shangela became a fan favorite with many viewers believing she would win. However, Trixie won the title causing an uproar on social media from Shangela fans who wanted their fave to say "Halleloo" to the crown.
Season 10 ushered in 13 new queens and one returning queen. Eureka was welcomed back to compete after being removed from the show in season nine due to an injury. The final four came down to Aquaria, Eureka, Kameron Michaels and Asia O'Hara. The final lip-sync featured a poorly constructed butterfly release from O'Hara that earned her the boot. 
Aquaria, the self-proclaimed "bitch from New York City," was crowned the winner after being a consistent judge favorite "turning looks" for the mini, maxi and runway challenges. Her win didn't come as too much of a surprise but it was herstory-making. Aquaria became the youngest queen to ever win the competition at 21 years old. The fierce competition made season 10 the most viewed season in the show's history. 
The show won five Emmys this year out of 12 nominations. A "Holi-slay Spectacular" aired Dec. 7 to mixed reviews. "All Stars" season four began Dec. 14 and will continue into the new year. Season 11 has been announced but no premiere date is set. (MC) 
No. 2 — The gayest Emmys ever
The 2018 Emmy Awards may have been the gayest Emmys in the history of the award show. 
The ceremony opened with a dance number featuring out "Saturday Night Live" cast member Kate McKinnon, "Unbreakable Kimmy Schmidt" star Tituss Burgess and RuPaul. The rest of the night was filled with LGBT wins and appearances. 
Ryan Murphy's "The Assassination of Gianni Versace" won Outstanding Directing for a Limited Series, Movie or Dramatic Special and Darren Criss' portrayal of spree killer Andrew Cunanan earned him a win for Outstanding Lead Actor in a Limited Series or a Movie. 
Australian comedian Hannah Gadbys, who received critical acclaim for her Netflix special "Nanette," made an appearance to present the award Outstanding Directing for a Drama Series. "RuPaul's Drag Race" secured its fifth Emmy win this year with Outstanding Reality Competition Series. RuPaul, Michelle Visage, Ross Matthews and Carson Kressley all accepted the award on stage where Ru delivered his signature phrase, "If you can't love yourself, how in the hell are you gonna love somebody else? Can I get an amen up in here? Now let the music play" to the star-studded Emmys crowd. 
The "Queer Eye" cast continued its pop culture reign with Bobby Berk, Karamo Brown, Tan France, Antoni Porowski and Jonathan Van Ness all appearing as presenters. The Fab Five has been traveling around the Atlanta area to upgrade the lives of men and women on everything from grooming and fashion to personal development. The series released two seasons in just six months but already won the Emmy's top reality show honor, and the show's first Emmy, for Best Structured Reality Program. (MC) 
No. 1 — Adam Rippon, America's sweetheart
Figure skating is, of course, Adam Rippon's initial claim to fame but in 2018, he became much more than that. 
Rippon's skating career was highly uneven. He was the 2016 U.S. national champion but until this year, had never previously qualified for the Olympics and never placed higher than sixth at the World Championships. 
It was controversial that he even made the Olympic team after coming in fourth at nationals. But skating officials decided Rippon was a stronger candidate for the team than Ross Miner who came in second at nationals. Rippon, Vincent Zhou and Nathan Chen went on to compete in Peyongchang, South Korea coming in 10th, sixth and fifth respectively. Chen and Rippon took home bronze medals (along with several other U.S. skaters) in the team event which incorporates all skating disciplines. That made Rippon the first openly gay Olympic athlete to win a medal at the Winter Olympics. 
He and freestyle skier Gus Kenworthy were the gay toast of the Olympics. Rippon especially stayed in the headlines for refusing to meet with Vice President Mike Pence because of his anti-gay views and his spacey, ditzy on-camera interviews with NBC's Andrea Joyce, the best straightwoman to Rippon's antics as one could have imagined. 
That cemented Rippon's status as the gay celebrity du jour and he went on to several high profile media appearances, magazine covers and a win on season 26 of "Dancing With the Stars." Oh, and yeah, there was that harness he wore to the Oscars and the nude photo spread in ESPN Magazine. 
Rippon, now retired from competitive skating at 29, is a judge on "Dancing with the Stars: Juniors" and guest on the "Will & Grace" reboot. 
Rippon has been praised for being "unabashedly nelly, effeminate, bawdy and obviously gay in a way we've been asked to cover up," as writer Alxander Chee wrote. (JD) 
HONORABLE MENTION — Kathy Griffin makes lemonade
Kathy Griffin attends White House Correspondents' Association dinner as guest of the Blade. In April, the Washington Blade invited Griffin to its table to thank her for her LGBT advocacy work over the years. At the dinner, Griffin had a run-in with Deputy White House Press Secretary Hogan Gidley in which she told him, "Suck my dick." The exchange garnered international media attention and Griffin landed on multiple talk shows after the dinner. 
Queer representation did not sit quiet at Emmy Awards
This year- 50% of the best drama series, 25% of the best comedy, & 60% of the best limited series featured LGBTQ characters or plot lines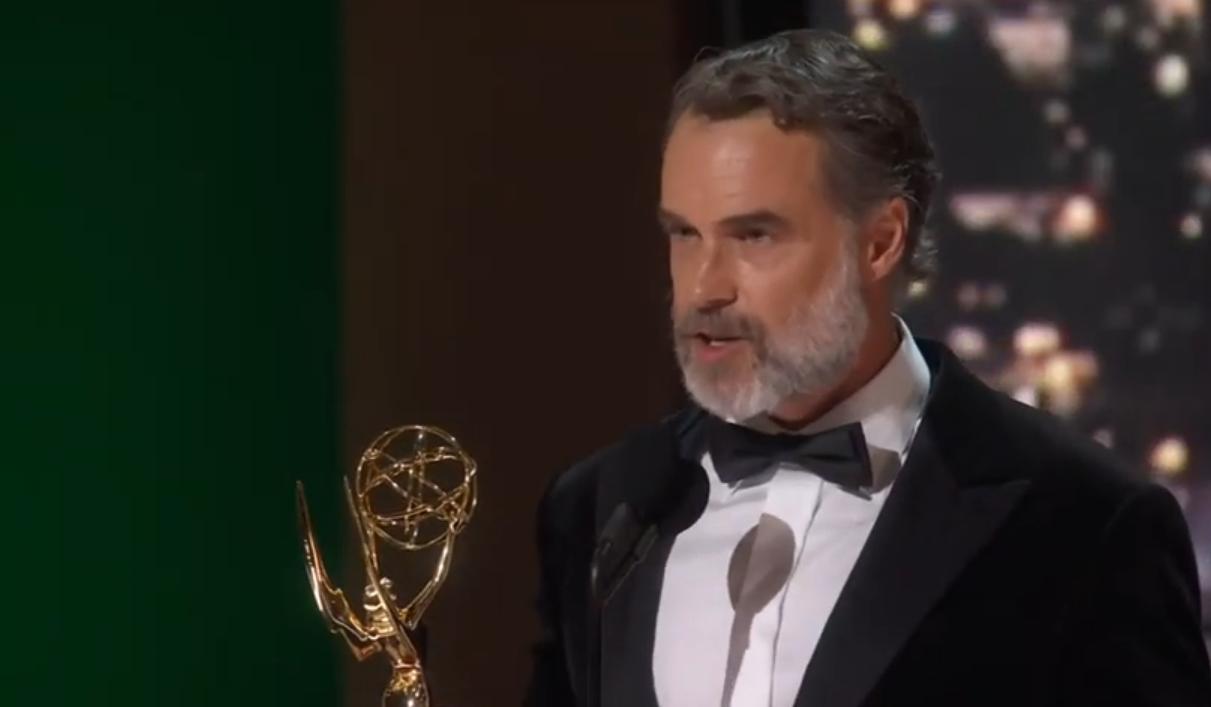 LOS ANGELES – The pandemic is over (in award show world anyway), and glitz and glamour have returned. That is the prevailing impression from this year's 74th Annual Emmy Awards. The show was stunning and exciting from the outset, but even with the pomp and loud noise of celebration, a queer presence was not to be drowned out.
The tone of representation was launched immediately as announcer, queer comic, Sam Jay, looking sharp in her black tuxedo, took the mic. On camera even more than host Kenan Thompson, Jay was a presence and a personality and decidedly queer. If her gay power was not enough, the point was made when Thompson and out actor Boen Yang joked on stage. Thompson accused Yang of a comment being "a hate crime", Yang retorted "Not if I do it. Then it's representation."
Representation was going to be made this evening. The visibility was significant considering, according to the GLAAD Where We Are on TV Report, out of 775 series regular characters only 92 are LGBTQ (less than 12 percent). That 11+ percent is a record high of LGBTQ characters in all of TV history. The record was set by an increase in lesbian, bisexual and transgender characters, but a decrease in gay male characters from the previous year.
For the Emmy nominations, 50% of the best drama series nominees, 25% of the best comedy, and 60% of the best limited series featured LGBTQ characters or plot lines. As far as queer talent, that was more sporadic, heavily slanted towards "supporting categories" and often with queer talent all in the same category against each other.
Regardless, we showed up, as did other individuals who scored recognition for their identities. Some of the key LGBTQ representative moments included:
Early in the show, Hannah Einbinder did a hard flirt from the stage for Zendaya, saying that she was not on the stage to present, but rather to stare at the beautiful actress.
Gay actor Murray Bartlett won Best Supporting Actor for a Limited or Anthology Series for The White Lotus. He thanked his partner Matt, but strangely did not mention the famous "salad scene" (Google it…)
The White Lotus also won the Best Limited or Anthology series category, and bisexual Mike White won Best Director for Limited Series as well. White is the son of gay clergyman, author, and activist Mel White. They appeared on the Amazing Race as a father and son team.
Jerrod Carmichael won the Emmy for Outstanding Writing of a Variety Special for his heartfelt Rothaniel in which he comes out as gay as part of the show. Carmichael wowed in a brilliant white, flowing fur coat over his bare medallioned chest.
Out actress Sarah Paulsen and Shonda Rhimes, who singlehandedly is responsible for 17% of all LGBTQ characters on TV, presented the Governors Award to Geena Davis for her organization Institute of Gender in Media. The mission of the organization is representation of women in media. Davis stood before a video featuring various women artists including transgender actress Laverne Cox. The organization is the only public data institute to consistently analyze representations of the six major marginalized identities on screen: women; people of color; LGBTQIA+ individuals; people with disabilities; older persons (50+); and large-bodied individuals in global Film, Television, Advertising and Gaming.
Lizzo broke RuPaul's streak to win Best Competition program. RuPaul showed up later in the show do present a major award anyway. Lizzo has not felt the need to label herself in the LGBTQ spectrum but has said, "When it comes to sexuality or gender, I personally don't ascribe to just one thing. I cannot sit here right now and tell you I'm just one thing. That's why the colors for LGBTQ+ are a rainbow! Because there's a spectrum, and right now we try to keep it black and white. That's just not working for me."
Beyond the rainbow scope of queer representation, intersectional, iconic and historic representation was also on hand:
LGBTQ icon Jennifer Coolidge won Best Supporting Actress in a Limited or Anthology Series for The White Lotus. It was her first award win ever. Squeals of delight could be heard in space from gay Emmy watch parties. OK. I don't know that for a fact, but I would put money on it.
LGBTQ icon Jean Smart won Best Actress in a Comedy Series for Hacks, a series of which its producer called about "women and queer people."
Lee Jung-jae became the first South Korean actor and first Asian actor to win Outstanding Lead Actor in a Drama Series for Squid Game.
Zendaya became the youngest person ever to win in the leading acting categories two times as she won for the second season of "Euphoria"
Hwang Dong-hyuk became the first South Korean to win Outstanding Directing for a Drama Series for Squid Game
Sheryl Lee Ralph won Outstanding Supporting Actress in a Comedy Series for Abbott Elementary becoming only the second black woman in history to win in this category after 35 years. Jacké Harry won for 227 in 1987. "I am an endangered species," she sang as her acceptance. "But I sing no victim's song."
Yes, there was a day in the not long ago past where the mention of a single same sex spouse, or a renegade pro-lgbtq comment, made our queer hearts spill over. Those days are passed. We are getting a place at the table. Representation is starting to stand up and be heard.
For those who rightfully seek it, and seek more of it, the best advice came from Sheryl Lee Ralph: "To anyone who has ever, ever had a dream, and thought your dream wasn't, wouldn't, couldn't  come true, I am here to tell you that this is what believing looks like, this is what striving looks like, and don't you ever, ever give up on you."
Supporting Actor in a Limited or Anthology Series or Movie: 74th Emmy Awards:
Daisy Edgar-Jones knows why 'the Crawdads sing'
Actress on process, perfecting a southern accent, and her queer following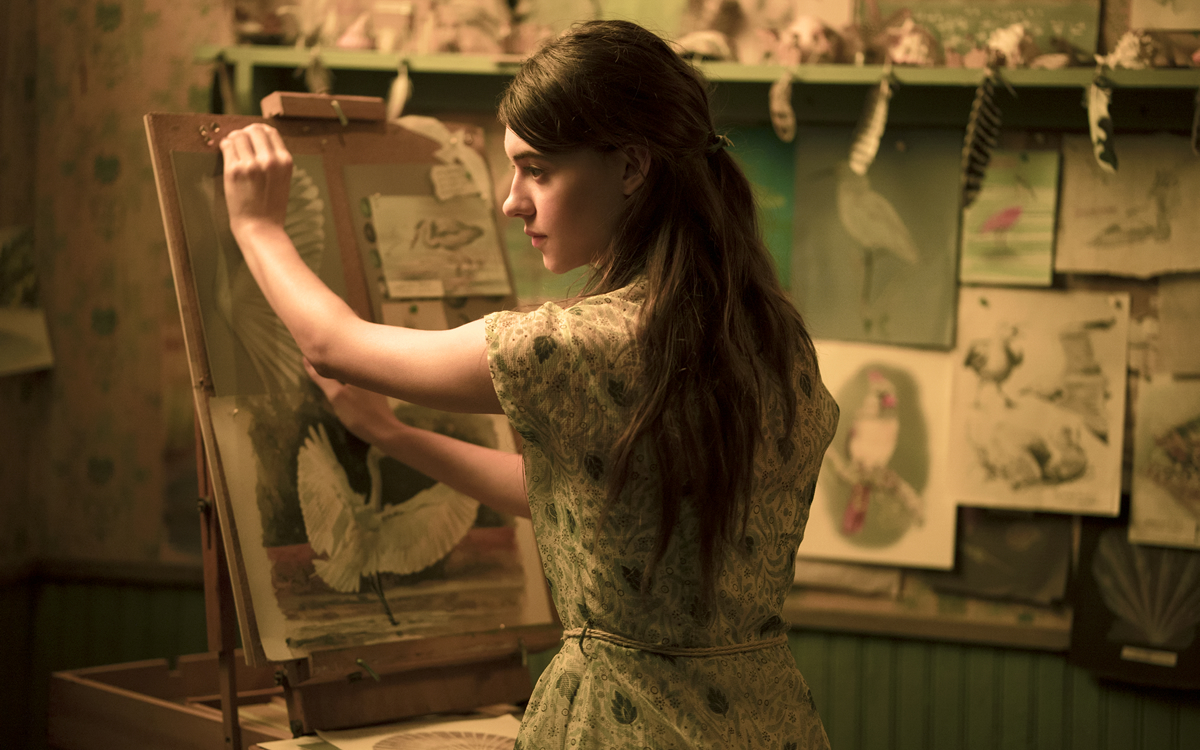 Daisy Edgar-Jones is an actor whose career is blossoming like her namesake. In recent years, she seems to be everywhere. LGBTQ viewers may recognize Edgar-Jones from her role as Delia Rawson in the recently canceled queer HBO series "Gentleman Jack." She also played memorable parts in a pair of popular Hulu series, "Normal People" and "Under the Banner of Heaven." Earlier this year, Edgar-Jones was seen as Noa in the black comedy/horror flick "Fresh" alongside Sebastian Stan.
With her new movie, "Where the Crawdads Sing" (Sony/Columbia), she officially becomes a lead actress. Based on Delia Owens' popular book club title of the same name, the movie spans a considerable period of time, part murder mystery, part courtroom drama. She was kind enough to answer a few questions for the Blade.
BLADE: Daisy, had you read Delia Owens's novel "Where the Crawdads Sing" before signing on to play Kya?
DAISY EDGAR-JONES: I read it during my audition process, as I was auditioning for the part. So, the two went hand in hand.
BLADE: What was it about the character of Kya that appealed to you as an actress?
EDGAR-JONES: There was so much about her that appealed to me. I think the fact that she is a very complicated woman. She's a mixture of things. She's gentle and she's curious. She's strong and she's resilient. She felt like a real person. I love real character studies and it felt like a character I haven't had a chance to delve into. It felt different from anyone I've played before. Her resilience was one that I really admired. So, I really wanted to spend some time with her.
BLADE: While Kya is in jail, accused of killing the character Chase, she is visited by a cat in her cell. Are you a cat person or do you prefer dogs?
EDGAR-JONES: I like both! I think I like the fact that dogs unconditionally love you. While a cat's love can feel a bit conditional. I do think both are very cute. Probably, if I had to choose, it would be dogs.
BLADE: I'm a dog person, so I'm glad you said that.
EDGAR-JONES: [Laughs]
BLADE: Kya lives on the marsh and spends a lot of time on and in the water. Are you a swimmer or do you prefer to be on dry land?
EDGAR-JONES: I like swimming, I do. I grew up swimming a lot. If I'm ever on holidays, I like it to be by the sea or by a nice pool.
BLADE: Kya is also a gifted artist, and it is the thing that brings her great joy. Do you draw or paint?
EDGAR-JONES: I always doodle. I'm an avid doodler. I do love to draw and paint. I loved it at school. I wouldn't say I was anywhere near as skilled as Kya. But I do love drawing if I get the chance to do it.
BLADE: Kya was born and raised in North Carolina. What can you tell me about your process when it comes to doing a southern accent or an American accent in general?
EDGAR-JONES: It's obviously quite different from mine. I've been lucky that I've spent a lot of time working on various accents for different parts for a few years now, so I feel like I'm developed an ear for, I guess, the difference in tone and vowel sounds [laughs]. When it came to this, it was really important to get it right, of course. Kya has a very lyrical, gentle voice, which I think that North Carolina kind of sound really helped me to access. I worked with a brilliant accent coach who helped me out and I just listened and listened.
BLADE: While I was watching "Where the Crawdads Sing" I thought about how Kya could easily be a character from the LGBTQ community because she is considered an outsider, is shunned and ridiculed, and experiences physical and emotional harm. Do you also see the parallels?
EDGAR-JONES: I certainly do. I think that aspect of being an outsider is there, and this film does a really good job of showing how important it is to be kind to everyone. I think this film celebrates the goodness you can give to each other if you choose to be kind. Yes, I definitely see the parallels.
BLADE: Do you have an awareness of an LGBTQ following for your acting career?
EDGAR-JONES: I tend to stay off social media and am honestly not really aware of who follows me, but I do really hope the projects I've worked on resonate with everyone.
BLADE: Are there any upcoming acting projects that you'd like to mention?
EDGAR-JONES: None that I can talk of quite yet. But there are a few things that are coming up next year, so I'm really excited.
LA Blade Exclusive: L Morgan Lee, Broadway's newest icon sings her truth
She is the first ever trans actress to receive a Tony Award Nomination & the first trans performer to be in a work that has won a Pulitzer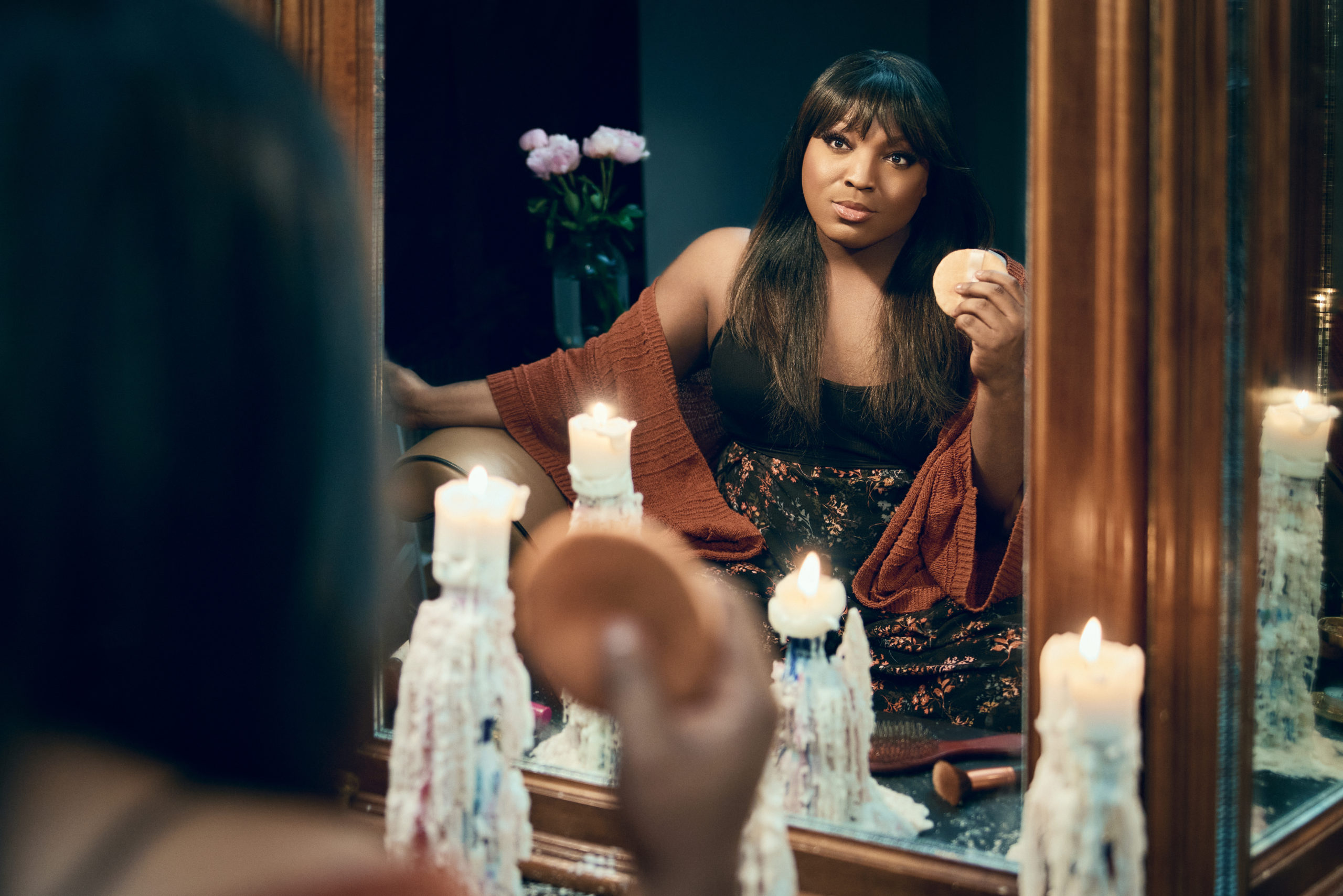 NEW YORK CITY – "I am just a girl," L Morgan Lee tells me. That simple statement is her self-definition, a girl taking life one step at a time.
To the rest of us, L Morgan Lee is so much more. She is the award-winning actress starring on Broadway in the hit show of the season, A Strange Loop. Her singing talent matches that of any legendary diva, she is creating landmark theatrical projects on womanhood and New York Times articles are being written about her. She is the "girl" in the spotlight now.
She is also, the first ever transgender actor or actress to receive a Tony Award Nomination.
While she is not the first trans performer to be seen on a Broadway stage, she seems to have broken the glass (or some might say, cement) ceiling of being recognized in the upper echelon of talent. She is the first transgender performer to be in a work that has won a Pulitzer. While the Pulitzer recognizes the author, whom she was not, certainly her creative input was weaved into the final book of the play.
L Morgan has journeyed a complex path to self-awareness. "For me, even in terms of being trans, the idea of being anything outside of what I was assigned at birth was just laughable and crazy to me as a child," she says. "It just, it made no sense. It was not something that I was comfortable saying out loud to anyone or voicing. How would I be looked at by my parents, by anyone else? So, I would sit and dream. The dreaming is, I think, what forms, much of so many queer people's lives and experiences. Those dreams become our lifelines. I would dream and dream. I have a memory of when I was maybe six years old, in the middle of the night, looking up at my ceiling in my bedroom. Waking up soaked with tears. Saying, if I could wake up and be a girl, a girl, everything would be okay." She adds. "That is why I am so excited to have gotten my first opportunity to be on Broadway, excited to have gotten a Tony nomination. Because I know that there is some kid somewhere, who is also looking up at the ceiling saying that same thing."
L Morgan's first adventure into performing was as a kid and ironically projected her future identity fluidity: she costumed up and performed "Karma Chameleon" in nursery school. She allowed herself to explore her true identity under the guise of a Halloween costume quite a few years later. She went in fully fashion glammed drag, and it changed her world forever. "The minute I did it, I felt a jolt of energy I had never felt before. I finally felt free in so many ways. It's as if like it's as if I finally got to breathe."
When she started work on A Strange Loop, she had been cast under the assumption that she was a cisgender man playing female parts. As the years of work into the play went on, L Morgan's transgender journey escalated, and she attempted to resign from the play as she realized she was no longer the person they thought they had hired. Not only were they aware, as many close loved ones can be, of her journey, but they embraced her and assured her that she belonged more than ever.
"The characters I played allowed me to, in some ways hide until I was able to be more public about who I am. And once I did that, it certainly brought another layer of depth to what I was doing. I have been that much more comfortable in my own skin. I've grown. Transition has settled in more. So, both my viewpoints about the show, the people I'm playing, and my lens of life in general, has evolved through the process. So, certainly the woman I am today, views the show and the script, and the characters I play in a very different way than I did when I first sat down to do it in 2015."
Her growth within the show, and the growth of the show itself are intertwined. Certainly, some of the magic of the show is that it is not "performed" as much as it is lived out of the souls of the actors in it. L Morgan describes, "The experience of A Strange Loop has been beautiful, complex, layered and ever evolving, for me in particular. Every time I've come back to the rehearsal room with this project, my own lens has been slightly evolved or has moved forward in some ways."
"The piece is as strong as it is because the lens itself, the lens through which the story is told, is very specific and very honest. Inside of that specificity, there are lots of complications and layers and messy stuff. There are things that you don't 'talk about out loud' taboo to discuss. There are things that people see as problematic. There are so many things inside of all of that, but it's honest and it's human. It is a 25-year-old, who's about to turn 26, sort of raging through life, feeling oppressed and unseen and shouting out to find how he fits into the world. It is how he can find his truest voice in a world that doesn't really allow him to feel like he's enough. Because it is so specific about those things the show touches so many different people."
L Morgan demonstrated coming out as a confident transgender actress, with her vulnerabilities unhidden, on the opening night of the play and decisions she made as she stepped into the public spotlight. "I feel a responsibility. It feels like a dream, it feels wonderful. It feels exciting. It's like everything I've ever asked for but the, the most poignant feeling for me is the responsibility. How could I show up for that person that needs to find me."
"On my opening night on Broadway, we were trying to figure out what I was going to do with dress and hair and all these things. You only get a first time once. You get your debut one time. So how do I make the most of this moment? I felt raw and excited. I needed to show like the most honest and clear-cut version of me I could. I needed to show my shaved head because that's something that's important to me. It's something, I almost never show. I stepped out revealed, exposed and vulnerable on the very public red carpet, speaking to cameras with my buzzed head. Our relationship with hair runs very deep, especially for trans people, and there was something about it, that just felt like, I needed to do it. That kid somewhere under the covers needs to see this trans woman who is in her Broadway debut and she's in a pretty dress and she has a shaved head, and she seems like she's comfortable. Then when you hear her talking about it, you hear about her vulnerability and hear that she felt nervous, and you hear that she was dealing with dysphoria and she was dealing with confidence and she was dealing with all these things that we attached to our hair and she reveals those things. Not only because they're true but because when we reveal Our Truth, our humanness, there is universality there. There is connection inside of our vulnerability."
While the Tony nomination escalates her Broadway experience, L Morgan does not lose sight of her mortal existence. "On the day that the Tony nominations happened, I fell apart, completely losing it in my bedroom. Then I realized, I still needed to get a couch, and clean up the apartment. I still feel regular. It's been a wild dream and at the same time, your real life just keeps on going. I am just trying to put one foot in front of the other."
On the night of the Tonys. L Morgan will be up against some heavy hitters. Not the least of these is Broadway Legend Patty LuPone. L Morgan is ok with that. Her dream has been to see her face in one of the camera boxes on television of the nominee hopefuls.
"The biggest reason I do, what I do is one because I love storytelling. My experience is black, my experience is trans, but I'm just, I'm just a woman. I am a woman who had a trans experience. That's my story. I know that somewhere there's s a kid, as I have said, who is just like I was. It is extremely important for me to make that kid proud and make that kid feel seen and make that kid know that it's possible."
"I want that kid to be able to know that most importantly, they already are who they are dreaming to be. The world is telling you something different, but you know who you are. There's nothing wrong with you, there is nothing wrong with us. The world has never told us that we were an option."
"That kid needs to find my story. They need to know that we exist. It is the reason it took me so long to be public about things and to start speaking, because I wasn't seeing enough examples. There's a quote, 'she needed a hero, so that's what she became.' I really live by that."
She needed to see a transwoman Tony Nominee. So that's what she became.
When they call the winner on Tony Night, it will be between a Broadway legend and Broadway's newest icon.
However it goes, another ceiling has been broken forever, and somewhere a trans girl in hiding will realize her dream too can come true.
*********************