After Globes, all eyes on Oscar
'Bohemian Rhapsody,' 'The Favourite,' 'Boy Erased' just a few of the year's best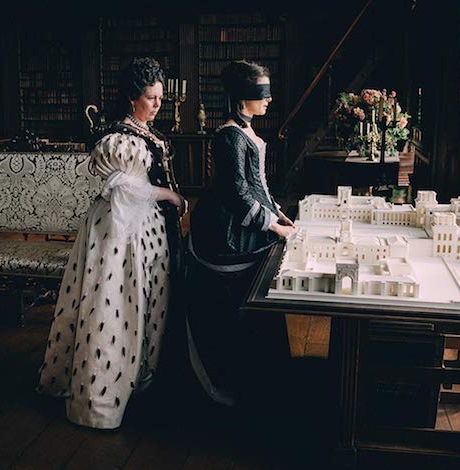 It's more than a week into the New Year already, and for movie fans, that means the season is upon us – awards season, that is.

Though some organizations start handing out their prizes in early December, the presentation of the Golden Globes – which took place last Sunday – is the first of the big, glitzy ceremonies we expect from a Hollywood awards show. The telecast of this year's affair was watched by 18.6 million people, a little down (2 percent) from last year but a much smaller decline in viewership than those experienced by the Oscars and other awards in recent years.

The Globes are a big enough event in their own right, of course, but they are also a signal that the year's Oscar race has kicked off in earnest. The Globes are considered the first real barometer for which films stand the best chance of grabbing Academy gold, and even though the winners aren't guaranteed to win an Oscar, too, they are almost assured to be front-runners.

The Globes split the categories for most of the big awards – Best Picture, Actor, Actress, etc. – into two divisions, "Drama" and "Musical or Comedy."  This makes handicapping the Oscars a tricky endeavor, since the Academy doesn't make the same distinction; it means – in the performing categories, anyway – only half the number of nominees make the cut, and it's happened before that even Globe winners get shut out from the final ballot.

Even so, it's impossible to resist speculation about what the Golden Globes presage for the Oscars.

This year's Globes reflected the increase of onscreen LGBT inclusion in 2018 by including what seemed like a record number of nominations for movies with queer narratives and characters. 

The surprise winner in the Best Picture Drama category was "Bohemian Rhapsody," a blockbuster biopic of Freddie Mercury – played by Rami Malek, who also won Best Actor in a Drama – in which the singer's sexuality is a chief point of focus.  The winner for Best Picture, Comedy or Musical was "Green Book," about the relationship between real-life black musician Don Shirley and his white driver in the segregated South of the early 1960s; Shirley was gay, although the film barely touches on his sexuality, and again the actor who played him –Mahershala Ali – won the Globe in the supporting category. Another winner, Olivia Colman as Best Actress in a Comedy or Musical for "The Favourite," also played a queer character.

Besides the three winners, a total of five other performers were nominated for playing LGBT characters in films – and since the Globes also celebrate television, the tally is even higher. For queer roles on the small screen, actors Darren Criss ("The Assassination of Gianni Versace") and Ben Whishaw ("A Very English Scandal") won as Best Actor and Supporting Actor, respectively, in a Limited Series or Movie Made for Television. Whishaw – the only one of the winners who publicly identifies as LGBT in real life – even dedicated his award to Norman Scott, whom he portrayed in the show, and called him a "queer hero."

There was also a wide showing in the non-acting categories for LGBT-centric narratives.  On the film side, besides "Rhapsody" and "The Favourite," others on the slate include "Boy Erased" and "Can You Ever Forgive Me?" In addition, movies like "A Star Is Born" and "Crazy Rich Asians," both of which were mainstream hits and included queer characters in supporting roles, were heavily represented among the nominations.

In terms of Oscar, this means there are a lot of potential nominees in the running that could allow the Academy to promote and reward inclusion and support for the LGBT community – something for which many will be watching closely, in light of the Kevin Hart controversy – a debacle that may still be ongoing, considering reports that the Academy's leadership may still be open to reinstating the comedian as this year's host.

There are good odds that some of these will make the cut. The surest bet is probably on "The Favourite," Greek director Yorgos Lanthimos' bawdy and quirky tale of behind-the-scenes lesbian intrigue in the 18th-century court of Queen Anne. It's one of the year's most-lauded films, and with up to 10 slots open in the Best Picture category, it seems certain to earn a nomination there; almost as probable are nods for Best Director and Best Adapted Screenplay, and odds are good it will snag nominations in several technical and design categories, also.

The film's three stars are likely shoo-ins; two of them, Emma Stone and Rachel Weisz, are former winners and Oscar favorites, and have both been nominated in the Supporting Actress category for most of the major awards so far; as for Olivia Colman, she may be less-well known – at least in the U.S. – than her co-stars, but she has been taking a hefty share of wins for her turn as the childish and petulant Queen Anne. All three actresses will almost certainly be nominated; Stone and Weisz would be competing against each other in the same category, potentially canceling each other out and making a win improbable, but Colman stands a stronger-than-average chance of being named Best Actress – especially after her win at the Golden Globes.

She has heavy competition, however.  "A Star is Born" features the breakthrough screen performance of Lady Gaga, who was an early favorite in the Oscar race – though her loss to Glenn Close's work in "The Wife" at the Golden Globes, seen by many as an upset, may not bode well for her chances.  The Bradley Cooper-directed remake is another almost-sure Best Picture nominee, and will probably get nods for its screenplay, for Cooper (as both director and leading actor), and for Sam Elliott (Best Supporting Actor), as well. Still, with Gaga facing off not only against Colman's formidable performance but sentimental preference for Close (she's been nominated six times without winning, and Oscar loves to reward beloved stars who are seen as long-overdue), this film's (and Gaga's) easiest shot at a victory is a Best Original Song award for "Shallow."

The third "big" LGBT title in the running is "Bohemian Rhapsody," which survived a troubled production history – and accusations of "straight-washing" when early previews seemed to indicate an erasure of Mercury's queer identity – to earn the biggest box-office take of any LGBT movie to date. While critical response to the film has been mixed, at best, it has proven to be highly popular with audiences, and Malek's performance as Mercury has garnered nearly universal acclaim. Since he took home a Golden Globe, he could be poised to grab an Oscar as well – though previous winner Christian Bale, who also scored at the Globes for his performance as Dick Cheney in "Vice," probably has the edge. As for the movie itself, it may snag a few other nominations, including for Best Picture – but even with a Golden Globe win under its belt, a win there is probably a long shot.

"Can You Ever Forgive Me?," a true-life drama about a literary lesbian con artist and her gay accomplice, is also on the buzz list; leading actress Melissa McCarthy, and her supporting co-star, Richard E. Grant, have been predicted as nominees in their respective categories (both were nominated for Globes). With the aforementioned three-way competition in the Best Actress race, it seems improbable that McCarthy could win – particularly considering that Oscar has a history of denying victory to comedic actors in dramatic roles.

As for Grant's chances in the Supporting Actor category, he will probably have to face off against Mahershala Ali and Timothée Chalamet. Ali won the Globe, so he has a strong chance. Chalamet, the acclaimed young star of last year's "Call Me By Your Name" has a huge LGBT fan base that will be rooting for him, even though the teenaged meth addict he plays in "Beautiful Boy" is straight; he lost out on last year's Best Actor prize, and the Academy has a history of "making up" for past oversights by bestowing awards in subsequent years – making many Oscar pundits place him as the odds-on favorite to win this one. Either way, Grant's "Can You Ever Forgive Me" performance is a very dark horse.

"Boy Erased," the film adaptation of Garrard Conley's memoir about his experiences in a Christian "conversion camp" for gay teens, was anticipated early on as a strong contender for this year's awards season, but it hasn't made much of a showing so far; its young star, Lucas Hedges, snagged a Globe nomination, and has a fighting chance of repeating that feat at the Oscars. Of all the films likely to be contenders this year, this one has the most LGBT-centric focus, and of all the actors in the running for playing queer characters, Hedges is the only one who has publicly identified as anything other than straight (though he stopped short of putting a label on his sexuality, saying he sees it as "existing on a spectrum").  A win for him would send a powerful message of inclusion – but even if he makes the cut in a field limited to only five contenders, his status as a first-time nominee, coupled with the acting pyrotechnics displayed by probable Best Actor front-runners Malek and Bale, make his chances slim.

While those are the biggest – and most probable – contenders for Oscar gold when the Academy Awards are presented on Feb. 24, there are a host of other possibilities. Acclaimed indie films like "We the Animals" or "The Miseducation of Cameron Post" could always earn a surprise nomination in such categories as Screenplay or Cinematography, and there will almost surely be LGBT recipients among the evening's many winners.

It's also true that it's still early in the race – until the Oscar nominations are announced on Jan. 22, it's all just speculation as to who will even be competing, and the other awards ceremonies upcoming before the Academy presentation (especially the SAG Awards on Jan. 27) will no doubt provide further hints to the way Oscar voters will lean.

No matter how it all plays out, it seems certain that the 91st Academy Awards will have a host of LGBT-friendly nominees on its slate; whether or not any of them actually end up as winners is something that remains to be seen.
The ultimate guide to queer gift giving
Perfect presents for everyone from roommates to soulmates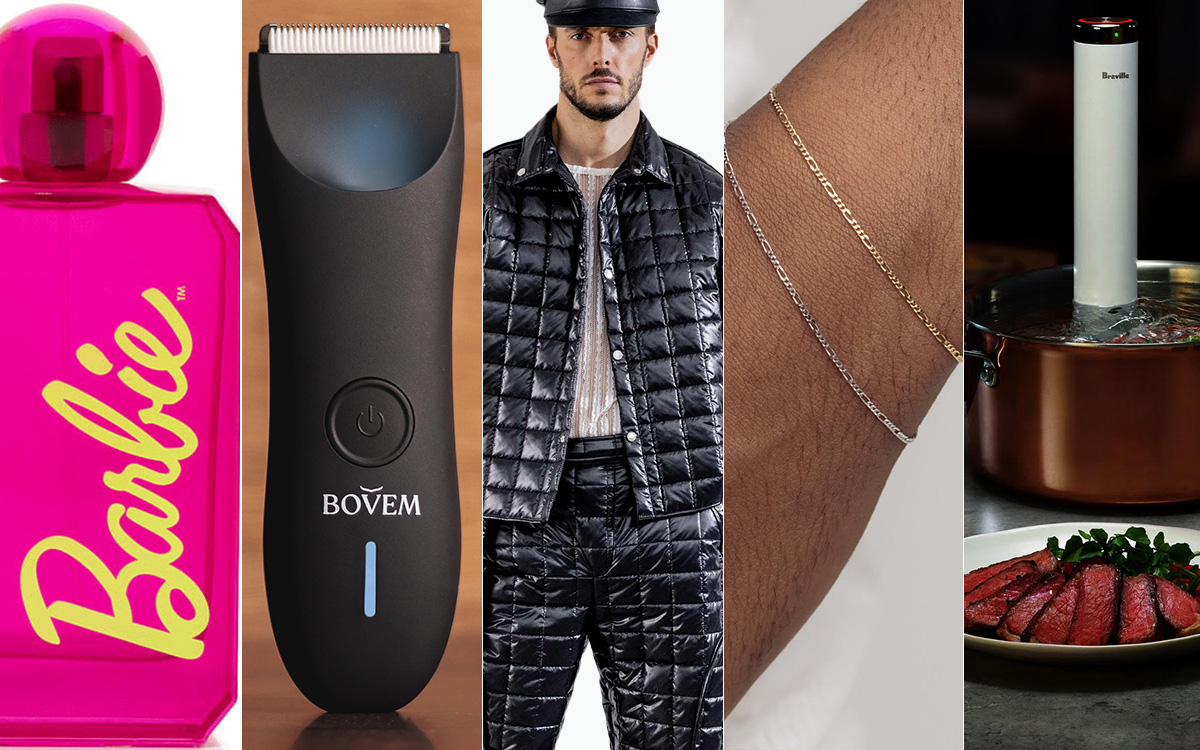 Searching for special deliveries for that special someone? Consider these elf-approved, consciously curated presents perfect for everyone from roommates to soulmates.
---
Star Wars Home Collection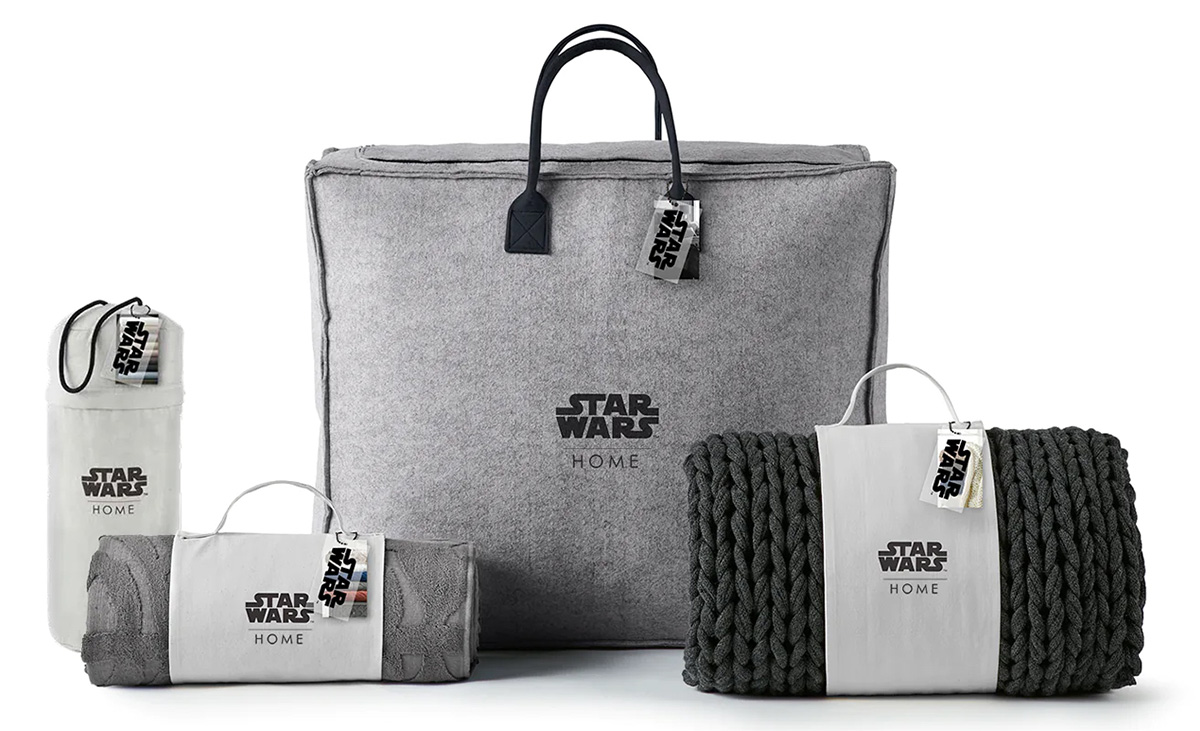 Movie nights in bed get a comfort upgrade from the Force – for those who uphold Jedi code in the streets but embrace the Dark Side in the sheets – with Sobel Westex's Star Wars Home Collection, five- to seven-piece twin, queen and king sets suitable for either alliance. Cop a bootleg of the infamous "Star Wars Holiday Special" (legal copies don't exist, nor has it been rebroadcast since its one-and-only airing in 1978) and settle in for a snacky screening with premade Johnson's Popcorn (a Jersey Shore staple) or Pop 'N Dulge's DIY gourmet kits. SobelAtHome.com, $350-$390; JohnsonsPopcorn.com, $27+; PopNDulge.com, $23
---
Bird Buddy Smart Feeder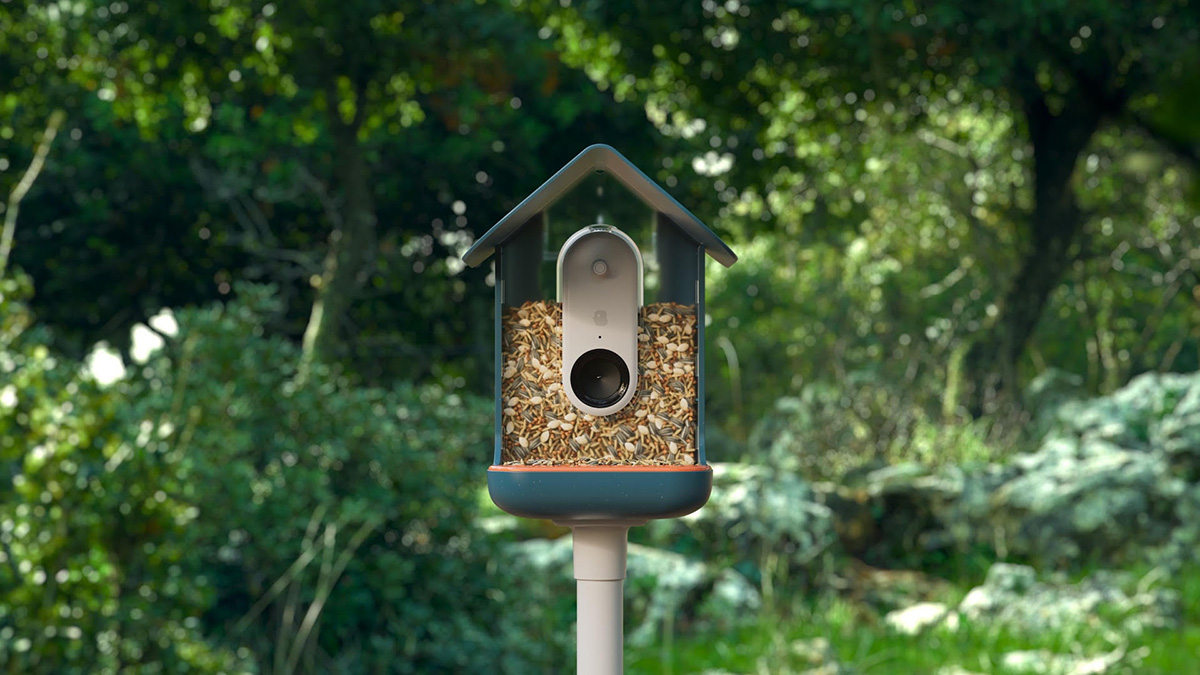 Avian enthusiasts get up close and semi-personal with feathered friends thanks to the Bird Buddy smart feeder that allows safe viewing via a solar-powered, app-enabled camera, along with adorable add-ons like a suet ball holder and three-in-one nutrition set to keep the neighborhood's population happy and healthy. MyBirdBuddy.com, $299-$415
---
Link x Lou Permanent Jewelry Pop-Ups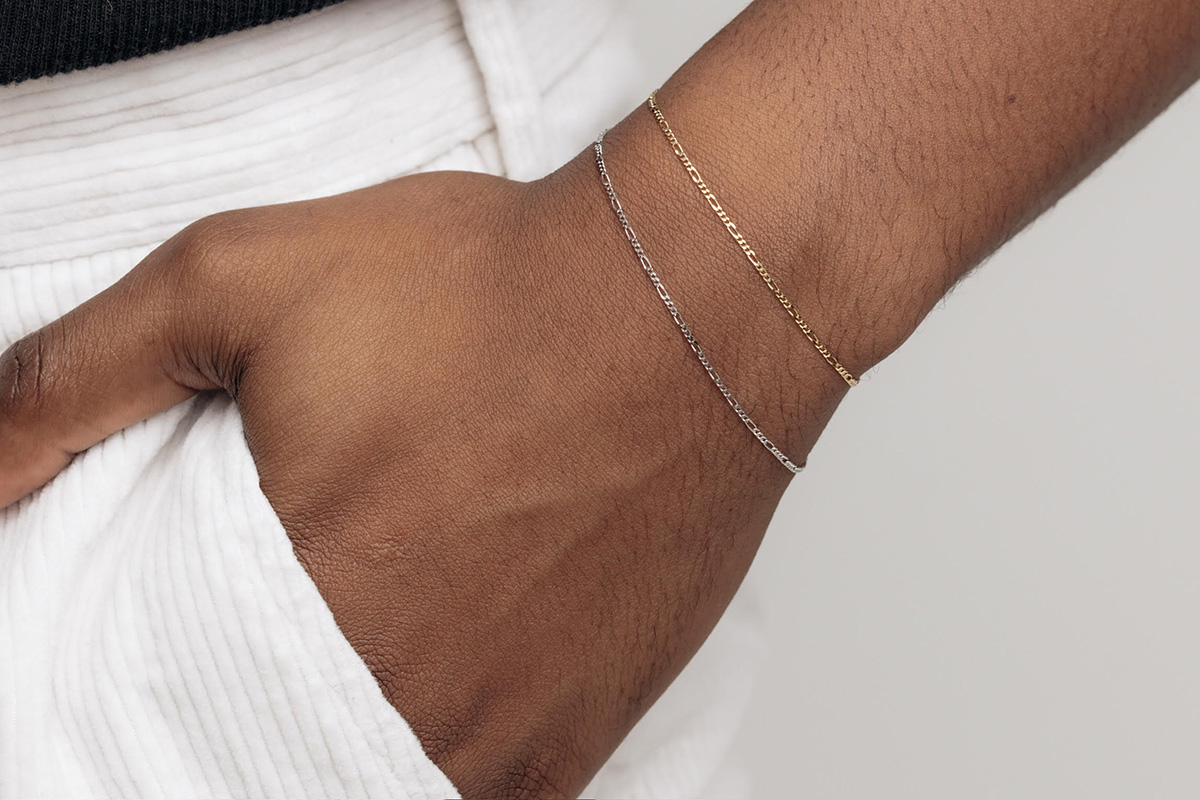 Jewelry – but make it an experience. That's the premise behind Link x Lou, a quick-fitting accessory service providing recipients with in-person appointments for custom-linked, clasp-less 14-karat white- and yellow-gold necklaces, bracelets, anklets, and rings that wear until they're worn out. Money's on 'em lasting longer than the situationship you've got goin', but may the odds be ever in your favor. LinkxLou.com, $55-$500
---
Orttu Shelton Puffer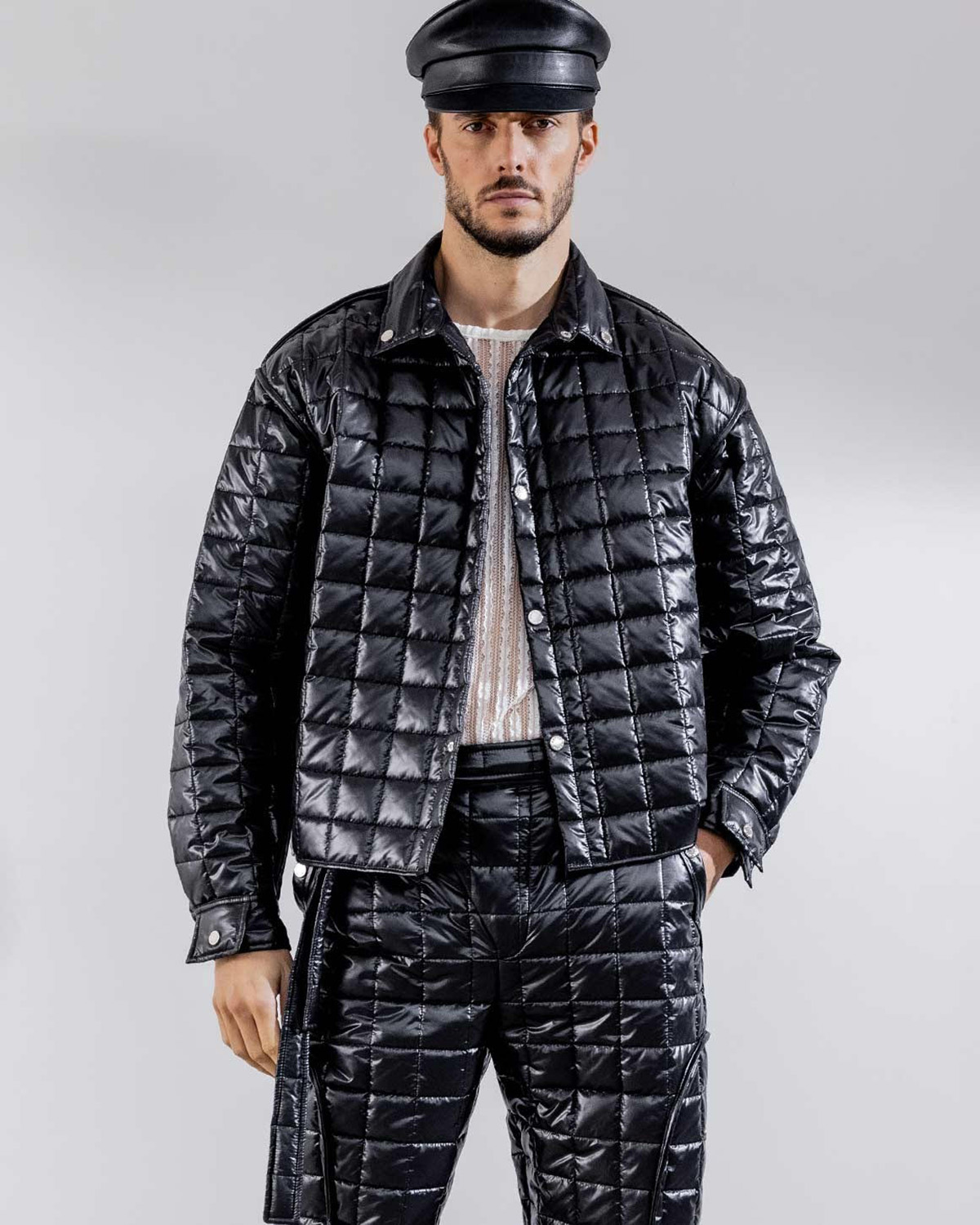 Guess who's coming to dinner? It's you as an alt-timeline Tom of Finland in Orttu's fully quilted, oversized Shelton Puffer comprised of double-layered high-sheen fabric and press-stud fastening that results in a slick style statement vers-er than you are. Orttu.com, $203
---
Winter Discovery Mini Scented Candle Set

Apotheke takes the guesswork out of choosing just the right ambiance-inducing aroma with its Winter Discovery Mini Scented Candle Set, featuring six fragrant two-ounce tins in seasonal smells that include birchwood apple, black cypress, blackberry honey, cardamon chestnut, charred fig, and firewood (with a combined 90-hour burn time), and packaged in a nostalgically illustrated gift box accentuated by festive gold detailing. ApothekeCo.com, $64
---
Polaris General 1000 Sport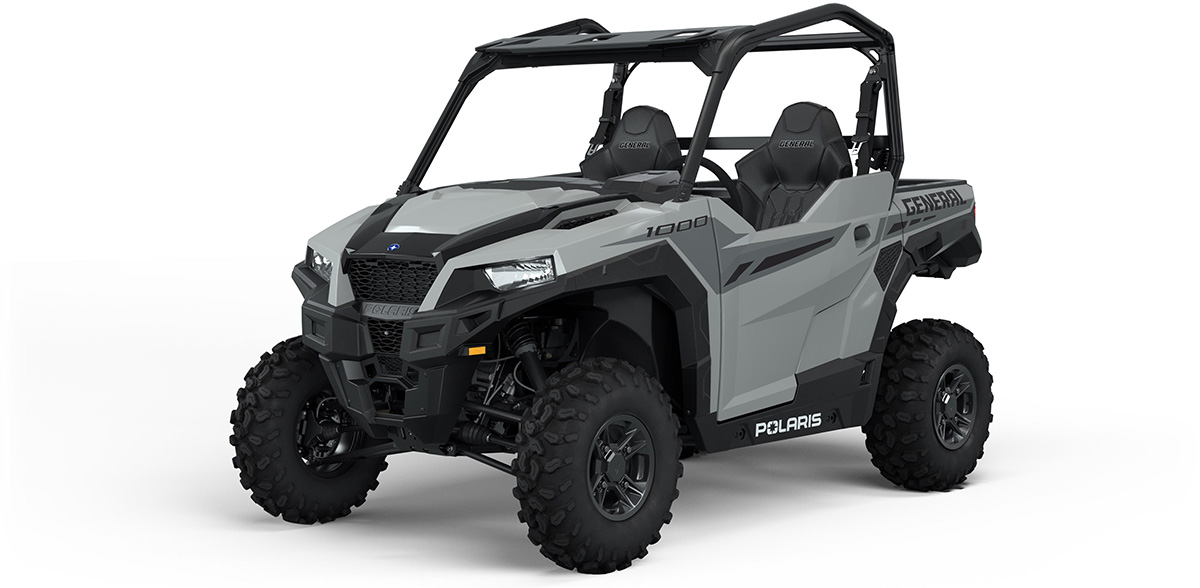 Resort communities across the country have adopted golf carts as a preferred mode of transportation, and you can establish yourself as a local baddie in Polaris' General 1000 Sport – in ethereal colorways like ghost gray – equipped with a four-stroke DOHC twin-cylinder engine, 100 horsepower, 1,500-pound hitch-towing capacity, and enough street cred for Boomers to shake their fists at. Polaris.com, $17,500+
---
'Arquivistas' Crystal Book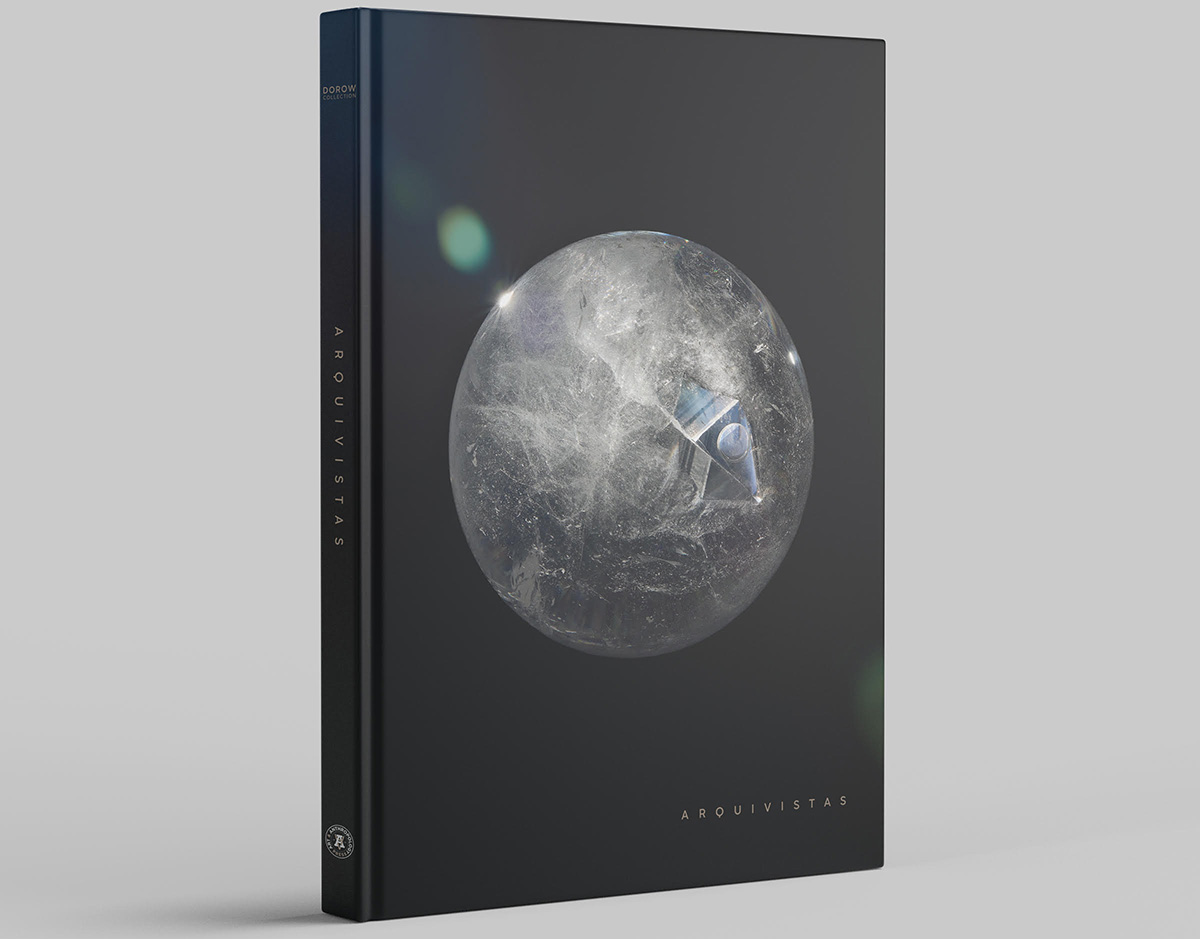 Brazilian crystal devotee Tatiana Dorow has curated an impressive collection of more than 1,000 rare and exquisite minerals – ranging from one ounce to over 5,000 pounds – the comprehensive record of which is now compiled in the sizable coffee-table tome "Arquivistas" (Portuguese for archivist) that's sure to satisfy, delight, and provide endless holiday-party talking points to the New Agers in your life. (You know they will.) ArtAndAnthropologyPress.com, $350
---
Bovem Globe Trimmer 2.0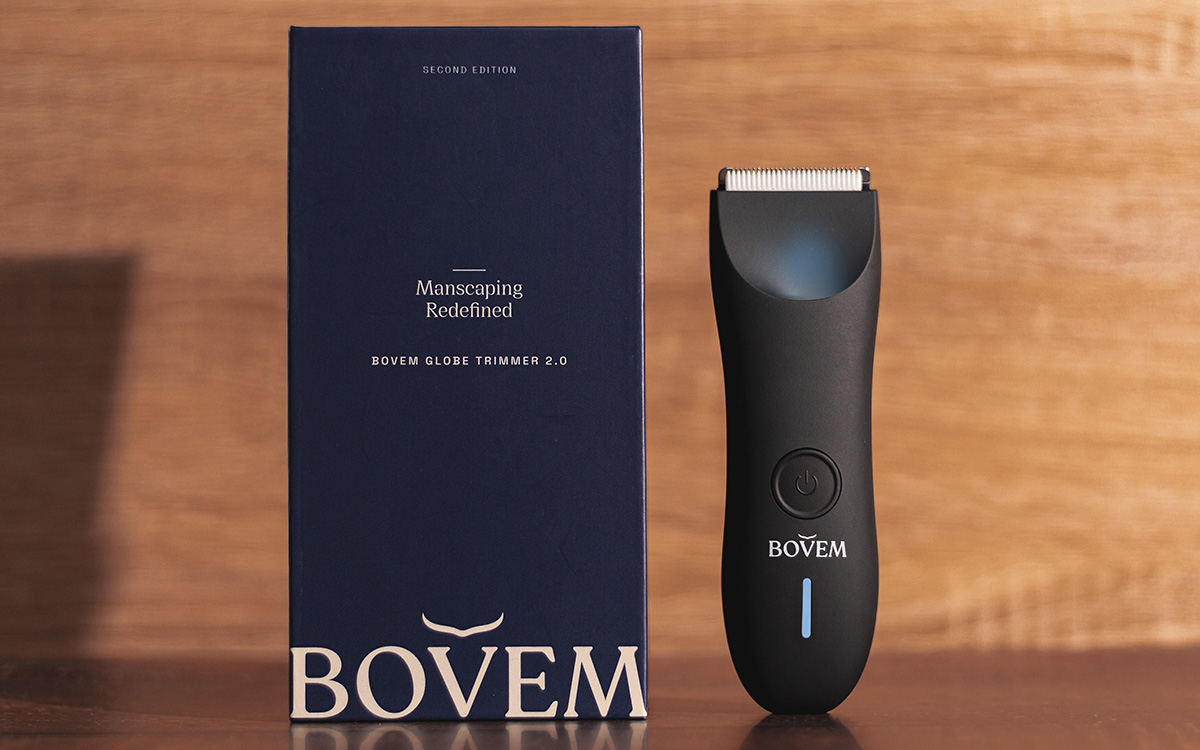 There are plenty of manscaping tools on the market, but perhaps none are designed with your delicate bits in mind like the handsome second-gen Bovem Globe body and groin trimmer with its ergonomic textured grip, powerful 6500 RPM with low vibration, varying guards, and replaceable TrimSafe blades that tidy you up without cutting skin or pulling rough hair. Deck the halls! – no more bloody Christmas balls. Bovem.co, $60-$87
---
Lexington Glassworks Decanter Set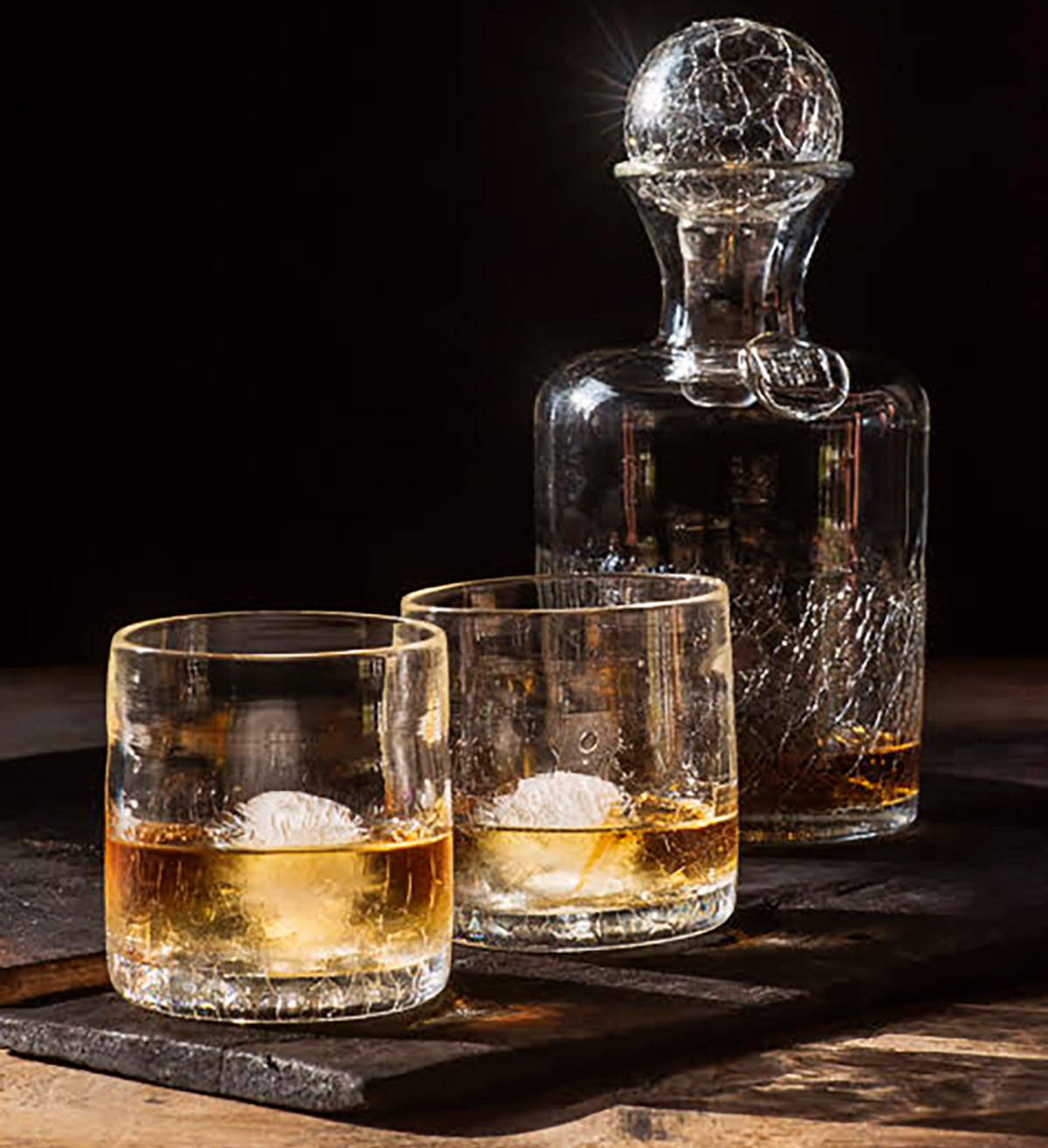 Pour one out from Lexington Glassworks' hand-blown whiskey decanter, each one individually crafted in the company's Asheville, N.C., studio and detailed with an elegant crackle finish that lends an air of sophistication to any home bar cart. Pair with a set of LG's complementary rocks glasses, in the same distinguished style, for a cherished gift. LexingtonGlassworks.com, $280
---
Joule Turbo Sous Vide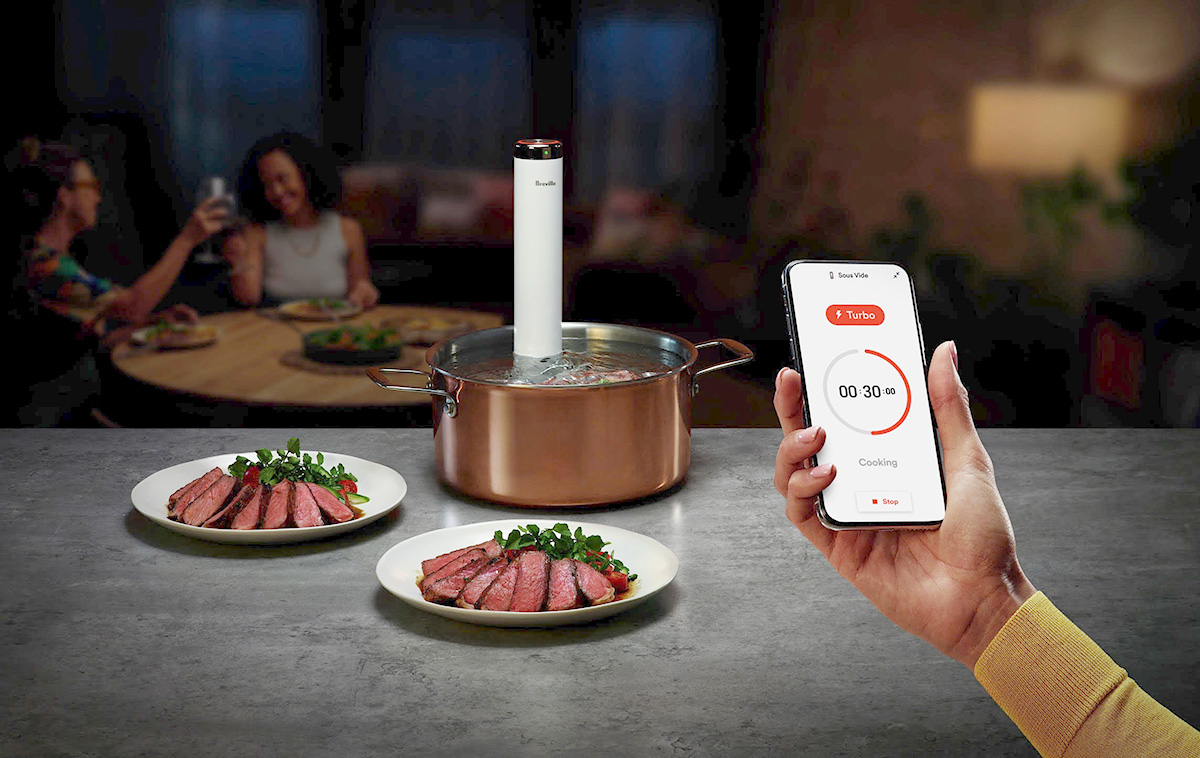 Your fave chefs' autopilot cooking technique hits home countertops in Breville's sleek Joule Turbo Sous Vide stick, which cooks seasoned-and-bagged meats and veggies to a faster-than-ever optimal internal temperature (unattended, no less) before a lickety-split sear and serve results in restaurant-quality dishes deserving of at least a couple Michelin stars for your minimal-mess kitchen. Breville.com, $250
---
Outlines Shower Liner System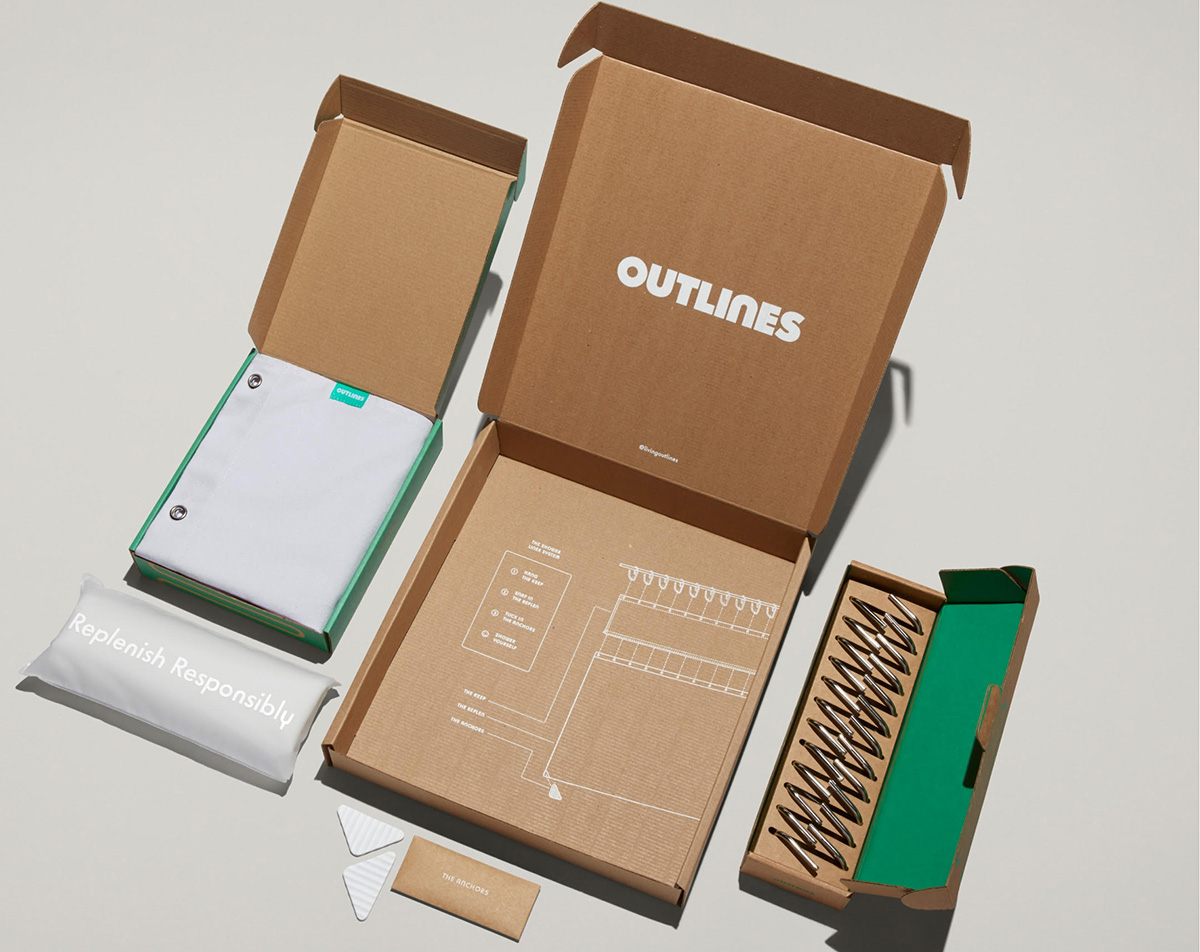 Holiday hosts can practice responsible replenishment amid our planetary plastic-waste crisis when you gift Outlines' thoughtfully designed Shower Liner System that provides users with a machine-washable cotton top piece and fully recyclable bottom to replace when it's time to ditch the grime. Set it and forget it with three-, six- or nine-month auto-deliveries. LivingOutlines.com, $50
---
Barbie Perfume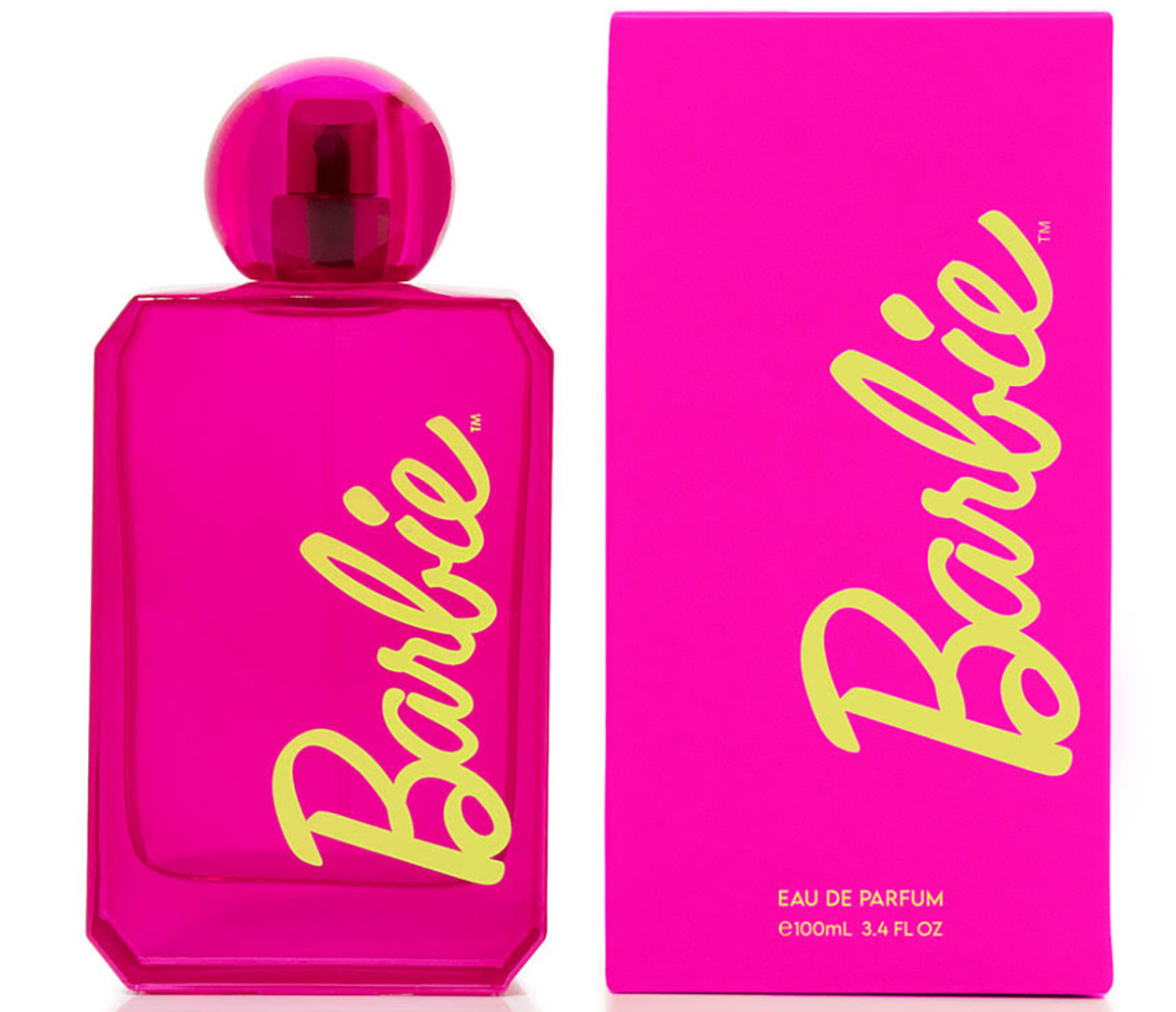 Fight the patriarchy doused in Barbie's sweet-and-fresh fragrance that, from top to bottom, features notes of strawberry nectar and red cherry, peony and pink magnolia, and sandalwood and soft musk for an extraordinary scent that's more than Kenough. DefineMeCreativeStudio.com, $65
---
AiRROBO Pet Grooming Vacuum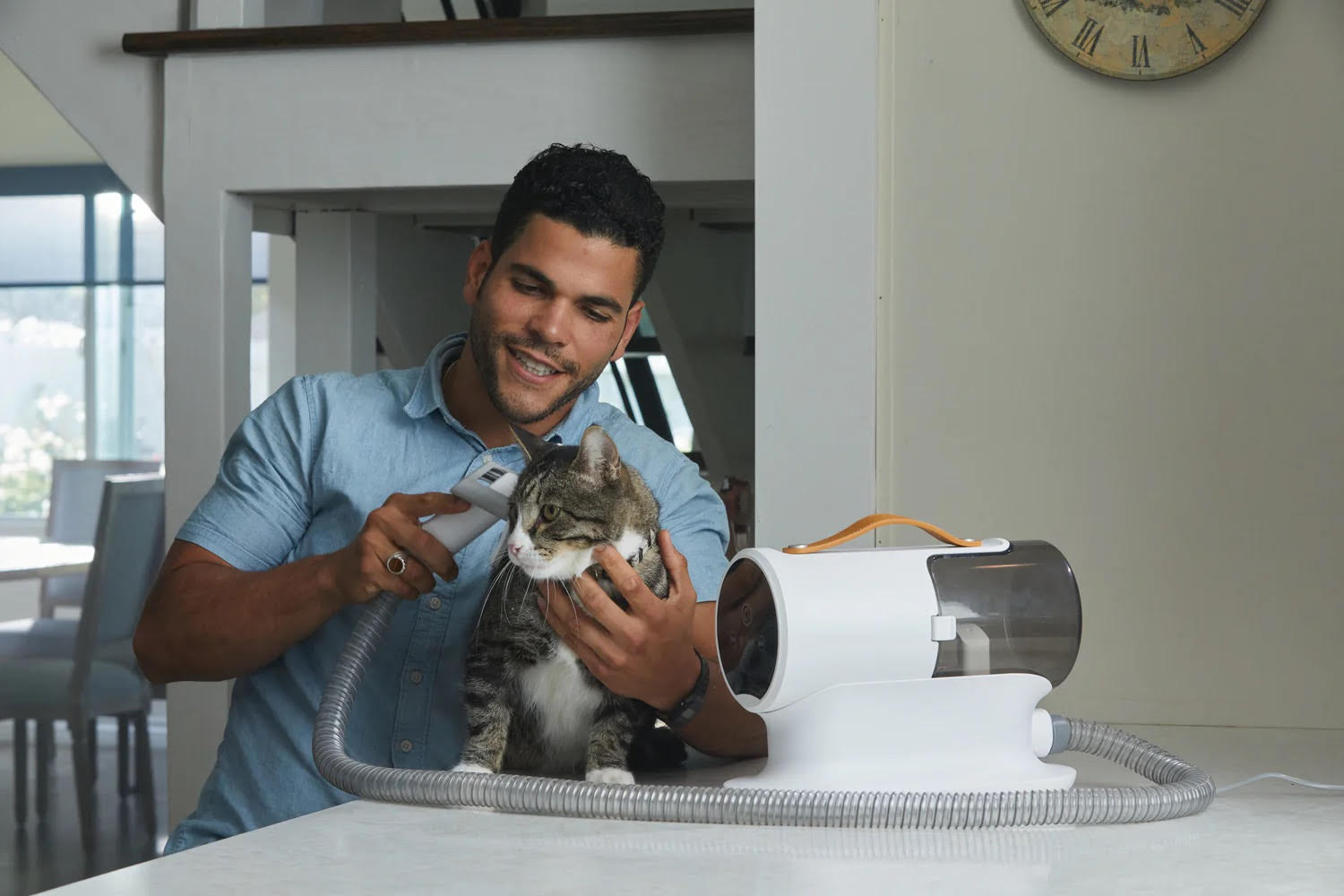 Posh pets enjoy salon-style luxury in the comfort of their homes when treated to a grooming session by the AiRROBO vacuum (think Flowbee for cats and dogs), a five-tool, one-stop solution for keeping furbabies' hair, dander, allergens and mites to a minimum. The portable pamperer includes an electric clipper, crevice and de-shedding tools, and grooming and cleaning brushes housed in a space-saving, HEPA-filtered capsule. US.Air-Robo.com, $110
---
Aura Smart Sleep Mask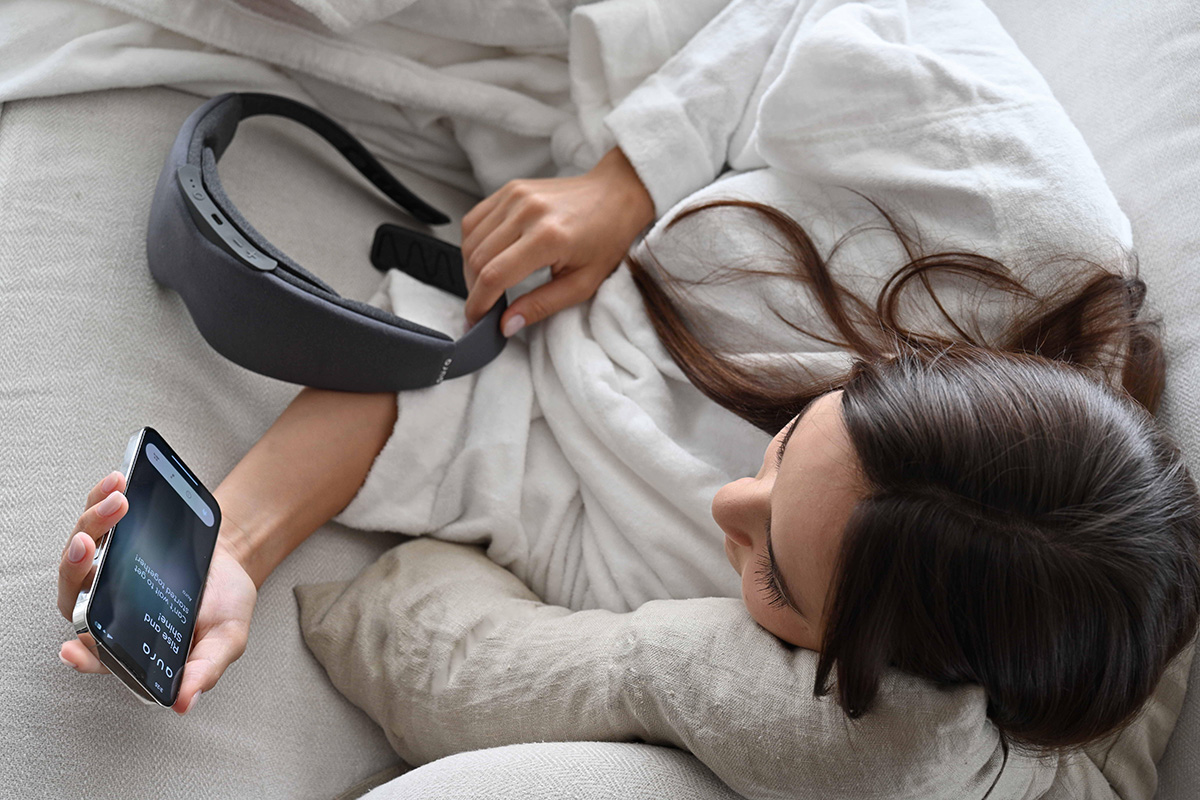 What does the future of total relaxation and deep sleep look like? Blackout darkness and complete serenity in a dream-state sanctuary when you spend your nights in the Aura Smart Sleep Mask with built-in speakers for guided meditation and snooze-inducing ASMR, zero-pressure eye cushioning, and light and sunrise therapy to help you wake rested and refreshed at home and (especially) away. Indiegogo.com, $190
---
Mikey Rox is an award-winning journalist and LGBTQ lifestyle expert whose work has been published in more than 100 outlets across the world. Connect with Mikey on Instagram @mikeyroxtravels.