'Trans Figured' is a fraught journey toward survival, hope
Brian Belovitch crafts a memorable memoir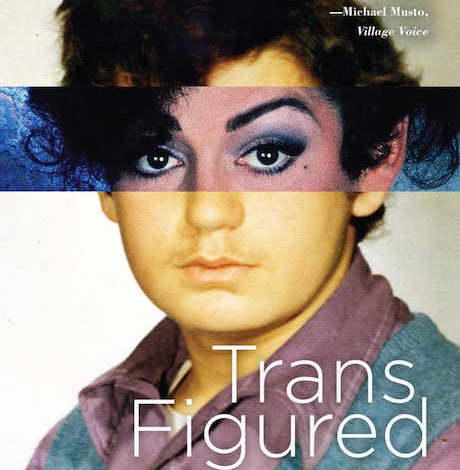 The title delivers on its promise, and so much more: "Trans Figured: My Journey from Boy to Girl to Woman to Man," by Brian Belovitch, chronicles the highs and lows of a "gender outlier and his dramatic journey through the jungle of gender identity." Born into a working class, first-generation family in Fall River, MA, Belovitch writes with heart, honesty, and grit, about life as a queer teenager, a transgender woman named Tish (and, later, Natalia Gervais), an HIV-positive gay man, and an addict transformed by sobriety. The Blade recently spoke with him, in advance of two area appearances, on Jan. 15 and 17.
Why did you decide to write this book now?
I started it way back when, in the '80s, and had shopped it around, and no one was interested in anything trans back then. In fact, there was not a good reception at all. It was very negative. So it tells you a little bit about how the times have changed. And I wanted to write it because, it's a message of — I know it has a lot to do with gender and identity, but it's also a message of survival and hope. I also wanted to make sure it was my version of the story, and not someone else's.
What did you discover, during the writing process?
I was very surprised at how much more respect I have for myself, as someone who struggled through difficult circumstances. It gave me a renewed sense of confidence. It was cathartic in many ways, but painful, obviously, to revisit some of the things.
Did the book change your perception of yourself, past or present?
When you're a young person trying to find your way in the world, the way people perceive you is how you form your own ideas about yourself. The idea is, you're going to grow up, be successful, fall in love, and make money. I really believed that becoming another gender, and living the American dream of being married to a handsome man, was going to solve all my problems. I had such high expectations of fitting in, like everyone else. But it didn't work out that way.
At this stage of my life, it doesn't really matter to me as much. But perception, back then, meant everything to me… Validation, I guess, is a better word than perception. We live in a culture that validates external achievements. It validates beauty, education, intelligence, and conformity. I mean, look at the state of the world. Don't get me started on that… I can only be the best person I can be, and try to effect change.
Why did you transition, back to Brian?
By making myself this beautiful, exotic creature, there was a certain sense of excitement that came from that. I had gone as far as I could possibly go in creating this identity that I thought was going to bring me all the happiness in the world — and what actually happened was the exact opposite. It didn't bring me love, success, calm, peace, and satisfaction. What it did bring me was a lot of rejection, a lot of ridicule, a lot of obstacles. I didn't fit into the straight world, I didn't fit into the gay world… I was objectified. I felt like I was a sex object… and it was the beginning of the AIDS crisis, and I had tested HIV positive.
What did you get from being high, and what did you replace it with when you got sober?
The high gave me a false sense of confidence. It made me feel powerful, invincible. It made me feel like I could do anything I wanted, and I didn't have to think about consequences. When I was using crack and freebasing cocaine, my whole life became about chasing that all day. Giving that up, in a way, is like transitioning.
As a sober person, I started to really understand, or find my own truth, about things I really liked to do. I've been sober now for over 32 years… Slowly, you start to fill it [intoxicants] with things that are more meaningful to you. I started writing, and went back to acting in plays. I was lucky enough to get some work with the Ridiculous Theatrical Company. But it's not just one thing you can replace that with. You have to take a look at yourself and find out, what are the things you want to do with your life.
As an HIV survivor, I had to work very hard in my sobriety to keep my health insurance because I had to keep a roof over my head, to keep my doctor's appointments, my head above water in the area of employment. When you're taking care of yourself in that way, it builds confidence…. The [contemporary] high for me is calm and peace and stability. I love stability. I treasure stability and sanity more than anything. That's what replaced the high — and, also, being of service and helping others has been a huge, huge gift.
How do you identify now?
People keep forcing me to come up with one. But for convenience, I would probably be a cisgender gay male of trans experience. I'm never going to not be trans. I'm not trying to erase my trans history. It was a great thing. I had a blast. There were some aspects of it that were really fantastic. But as with anything else, you gotta take the good and the bad, and come up with some sort of decision.
A documentary ("i'm going to make you love me") by Karen Bernstein is expected to be released later this year. There's also talk of a narrative feature film. "Imagine," Belovitch speculated, "the brouhaha over who's going to play a transgender character who becomes cisgender."
ABOUT:
"Trans Figured: My Journey from Boy to Girl to Woman to Man," by Brian Belovitch, is available at skyhorsepublishing.com. Belovitch will do a reading, sign books, and conduct a Q&A, at LA's Book Soup (8818 Sunset Blvd) on Tues., Jan. 15, and at Dog Eared Books, in San Francisco (489 Castro St.), on Thurs., Jan. 17. Author info at brianbelovitch.com.
Outfest LA LGBTQ+ Film Festival celebrates its 40th birthday
Outfest celebrates with a huge lineup of more than 200 LGBTQ+ films & will run from July 14 to 24 at venues across Los Angeles
LOS ANGELES – As it celebrates four full decades of bringing the best in global queer cinema to Los Angeles, Outfest's 2022 edition will present a huge and wildly diverse lineup of more than 200 queer films from 29 countries, including an impressive 42 world premieres, all spread over an exciting 11 days this month.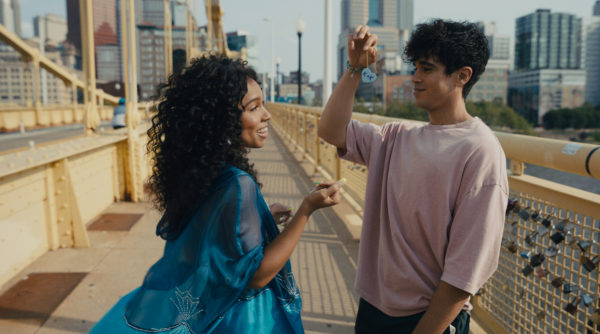 Kicking things off on July 14 will be the Opening Night Gala and Billy Porter's directorial debut Anything's Possible, the sweet coming-of-age romance between trans girl Kelsa and her handsome classmate Khal during their senior year of high school. The world premiere screening will mark Outfest's return to its longtime Opening Night venue, the Orpheum Theatre in DTLA, after a three-year hiatus wrought by the pandemic.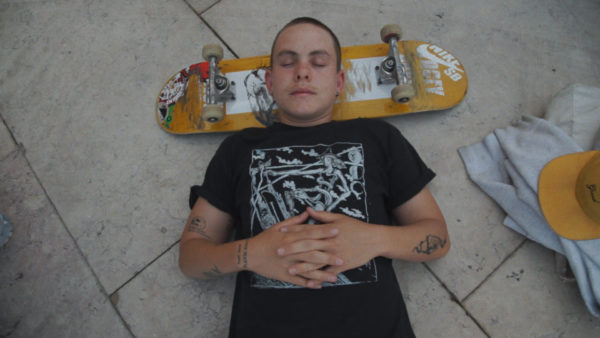 More world premieres at this year's Outfest will include the documentary Stay on Board: The Leo Baker Story, which follows competitive skateboarder Leo Baker as he balances the gendered world of sports, transition, society and skate culture in the leadup to the 2020 Olympics; the UK feature Phea, a modern and politically resonant lesbian spin on the Orpheus myth, starring singer/songwriter Sherika Sherard; Art and Pep, which follows the true story of life and business partners Art Johnston and Pepe Peña, creators of the iconic Chicago gay club Sidetrack (which is also celebrating its 40th birthday this year); and comedian/musician Scout Durwood's feature directorial debut Youtopia, in which Durwood accidentally becomes the leader of a hipster millennial cult after a bad breakup.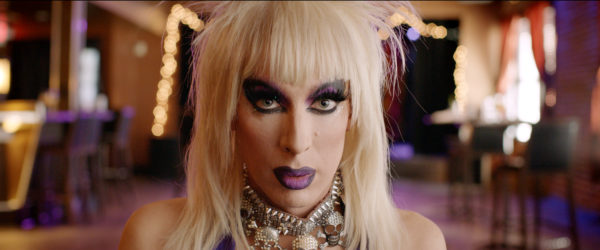 Outfest 2022 also returns to Hollywood's Ford Theater for one of the festival's most popular components, Outfest Under the Stars, this year combining screenings with live performances over three nights. First up on July 21 will be a sneak peek work-in-progress showing of Unconventional, the latest series from Emmy-winner and Outfest favorite Kit Williamson (EastSiders), about eccentric, queer Palm Springs siblings who attempt to create a new kind of family, with cameos from the likes of Kathy Griffin, Willam Belli, Laith Ashley and Beau Bridges. Next at the Ford on July 22 comes the dragstravaganza God Save the Queens, a feature comedy starring RuPaul's Drag Race superstars Alaska Thunderfuck, Laganja Estranja and Kelly Mantle (who'll also perform live before the screening) as struggling Los Angeles queens in crisis who find themselves together at a group therapy retreat. The film boasts appearances by a cavalcade of queer faves like Drew Droege, Honey Davenport, Michelle Visage, and Manila Luzon. Capping things off at the Ford on July 23 will be I Have to Laugh: Comedy Night at the Ford, a live stand-up showcase featuring the cast of Outfest 2022 selection Queer Riot, including Margaret Cho, River Butcher, Brad Loekle, Akeem Woods, and Daniel Webb, all followed by an assortment of gut-busting short films.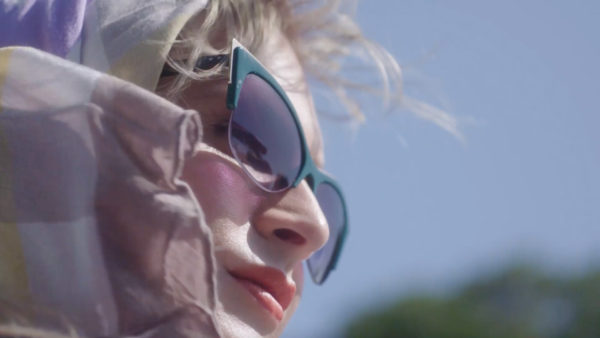 As usual, Outfest's hallmark will be its presentation of some of the most award-winning and well-received LGBTQ+ selections from the world's top film festivals this year, many in their first public screenings in Los Angeles. From Sundance will come the Finnish female coming-of-age story (and Sundance Audience Award winner) Girl Picture; the Lebanese female thrash metal band documentary Sirens; the Brazilian family drama and female love story Mars One (Marte Um); and the innovative Chase Joynt doc Framing Agnes, which tells the true story of a Los Angeles trans woman who in 1958 boldly took part in a UCLA sexuality study. From the Berlin International Film Festival will come the Teddy Award-winning Brazilian film Three Tidy Tigers Tied a Tie Tighter, about a trio of young queer friends in the working-class suburbs of São Paulo; gay film fest favorite François Ozon's latest, Peter von Kant, a remaking of Rainer Werner Fassbinder's 1972 classic The Bitter Tears of Petra von Kant, featuring cinema icons Isabelle Adjani and Hanna Schygulla; and the stylized gender-norm-busting 1950s fantasy Please Baby Please, featuring cameos by Demi Moore and Mary Lynn Rajskub.
And from Tribeca will come the much-anticipated documentary All Man: The International Male Story, which tells the story of the revolutionary gay menswear mail-order catalog International Male; the Danish thriller Attachment, in which Maja and Leah's love story takes a dark turn rooted in Jewish folklore; and the Austrian sports drama Breaking the Ice, in which ice hockey team captain Mira's uptight life gets shaken up by freewheeling new team member Theresa.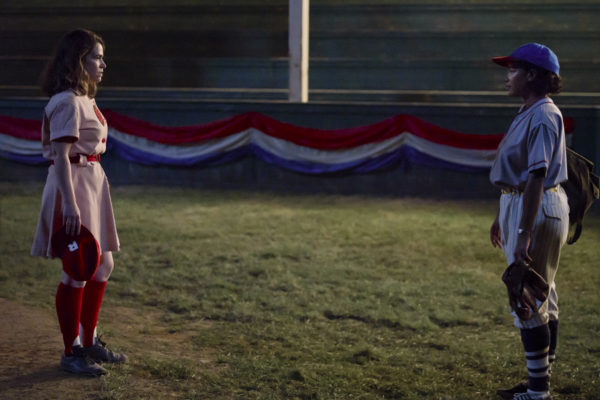 Among the many other Outfest 2022 highlights will be its Legacy Centerpiece, a 20th anniversary screening of Todd Haynes' Far from Heaven with live appearances by Haynes, star Julianne Moore, and producer Christine Vachon. Outfest's Episodics section will include an advanced look at Shudder's forthcoming queer horror history docuseries Queer for Fear; a free sneak peak of the upcoming Prime Video series A League of Their Own; and the first episode of writer/producer Des Moran's new series halfsies, about six Black half-siblings who re-enter each other's lives after a death in the family. Outfest's always intrepid Platinum section will this year include award presentations to Clive Barker and Big Freedia, as well as a host of cutting-edge screenings and the Platinum Alchemy Party at Catch One. The ever-popular roster of Outfest shorts programs will this year include a whopping 15 different categories, including the perennial festival favorite Boys Shorts. And the Trans, Nonbinary & Intersex Summit on July 23 will feature three back-to-back programs and a keynote by writer and activist Raquel Willis.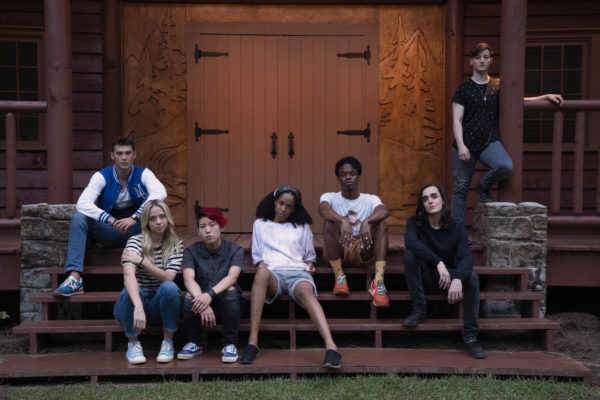 Capping off this year's Outfest will be the Closing Night Gala at The Theatre at Ace Hotel, showcasing the world premiere of the queer and trans teen horror film , in which a masked intruder lurks in the shadows of an already scary conversion therapy camp. The film features Academy Award-nominated writer John Logan in his directorial debut.
Outfest 2022 will run from July 14 to 24 at venues across Los Angeles including the DGA Theater Complex, Harmony Gold and REDCAT. For the full lineup and tickets, visit outfestla.org.
Dorian Awards cast a queer eye on television
Netflix favorite 'Heartstopper' nabs three nominations
As Hollywood gears up for the year's second "Awards Season" ahead of July 12's scheduled announcement of the 2022 Emmy nominations, it seems only fitting for us to bring some attention to another awards organization that has already dropped its picks for the year's best in TV content. We're referring, of course, to the Dorian Awards, which have been bestowed by the Society of LGBTQ Entertainment Critics since 2009.
If you've never heard of the Dorians, that's not surprising. In keeping with the entertainment industry's frustratingly persistent skittishness when it comes to All Things Queer, the Dorians haven't gotten much attention in the mainstream press – though with a 385-member voting body and a scandal-free history, they are arguably more reputable than the Golden Globes. Named in honor of iconic queer writer Oscar Wilde (as a reference to his novel "The Picture of Dorian Gray"), they are admittedly low profile when it comes to glitz and glamour, handing out their prizes at an annual "Winner's Toast" day party instead of a formal evening affair. Nevertheless, they've gained traction as Hollywood's attitudes toward LGBTQ inclusion and representation have shifted, and each of their two annual ceremonies – one for TV, one for film, held about six months apart – draw an increasing number of A-listers to participate, both as nominees and presenters; and while the Dorians may not hold the level of prestige enjoyed by some of the industry's other awards, at least we can be sure their voting membership won't overlook queer shows and talent as often as their counterparts at the Motion Picture and Television Academies.
That doesn't mean the Dorians are exclusively focused on LGBTQ content. The Society of LGBTQ Entertainment Critics – formerly known as the Gay and Lesbian Entertainment Critics Association, or GALECA – explicitly states that its awards are to honor "the best in film and TV, mainstream to queer+", while calling attention to the importance of queer contribution and sensibility within the wider culture and reminding "bullies, bigots, and our own at-risk youth that the world loves the sly Q eye on entertainment." With some state governments and the SCOTUS itself dedicating themselves an all-out assault on the LGBTQ community and its hard-won rights, that last point seems particularly resonant; with so much homo- and transphobic hate pouring its efforts into erasing us, our visibility is more crucial than ever.
Fortunately, as the slate of Dorian nominees announced by GALECA on June 22 reveals, the queer presence on television is strong. No longer segregated to a "niche" genre, the LGBTQ community has finally begun to appear on our screens as it does in life – blended, alongside everyone else, into a world that has room for us all. That's what ideal inclusion looks like, and it's heartening – especially now – to see that it has become the norm in so much of the industry's best offerings.
This year, HBO leads the pack in terms of nods. Two of its heavily queer-inclusive shows, "Hacks" and "Somebody Somewhere," received five nominations each, while "Euphoria" and "The White Lotus" snagged 4 and 3, respectively. In total, the cable-and-streaming giant got 24, with an additional 13 for programming exclusively on HBO Max, bringing the total to 37.
Coming in second with less than half that number is Netflix. Among its 15 nominations are three nods for "Heartstopper," the runaway queer fan favorite based on a sweet UK webcomic about two schoolboys in love, and two each for Natasha Lyonne's brain-twisting time travel dramedy "Russian Doll" and the already-award-winning Korean thriller "Squid Game."
New series scored high among Dorian voters this year. Besides "Heartstopper" and "Somebody Somewhere," ABC's "Abbott Elementary," Showtime's "Yellow Jackets," and Apple TV+'s "Severance" each received multiple nominations, with many other freshman titles picking up individual nods.
As for the awards themselves, the Dorians feature fewer overall categories – instead of being split into "gendered" divisions, actors of all genders compete for a single award in each category – and set themselves apart by striking a mildly tongue-in-cheek pose in the presentation of its "special" accolades. In presenting awards like Campiest TV Show or the brand new "You Deserve an Award" award, the Dorians give a tip of the lavender hat to the tradition of Wildean wit at their back – but they also assert the importance of queer perspective when it comes to taste-making and the aesthetic arts.
Nominees for the 14th Annual Dorian TV Awards (honoring shows which debuted June 1, 2021-May 31, 2022) are listed below. Winners will be revealed on Wednesday, Aug. 12.
BEST TV DRAMA: "Better Call Saul"; "Heartstopper"; "Yellowjackets"; "Severance"; "Succession"
BEST TV COMEDY: "Abbott Elementary"; "Barry"; "Hacks"; "The Other Two"; "Our Flag Means Death"
BEST LGBTQ SHOW: "Hacks"; "Heartstopper"; "The Other Two"; "Our Flag Means Death"; "Somebody Somewhere"; "RuPaul's Drag Race"
BEST TV MOVIE OR MINISERIES: "Dopesick"; "The Dropout"; "Midnight Mass"; "Station Eleven"; "The White Lotus"
BEST NON-ENGLISH LANGUAGE TV SHOW: "Elite"; "Lupin"; "My Brilliant Friend"; "Pachinko"; "Squid Game"
BEST UNSUNG SHOW: "Better Things"; "The Other Two"; "Our Flag Means Death"; "Russian Doll"; "Somebody Somewhere"; "We Are Lady Parts"
BEST TV PERFORMANCE: Quinta Brunson ("Abbott Elementary"); Kit Connor ("Heartstopper"); Bridget Everett ("Somebody Somewhere"); Bill Hader ("Barry"); Lily James ("Pam & Tommy"); Natasha Lyonne ("Russian Doll"); Melanie Lynskey ("Yellowjackets"); Amanda Seyfried ("The Dropout"); Jean Smart ("Hacks"); Zendaya ("Euphoria")
BEST SUPPORTING TV PERFORMANCE: Murray Bartlett ("The White Lotus"); Anthony Carrigan ("Barry"); Jennifer Coolidge ("The White Lotus"); Hannah Einbinder ("Hacks"); Jeff Hiller ("Somebody Somewhere"); Janelle James ("Abbott Elementary"); Matthew Macfadyen ("Succession"); Christina Ricci ("Yellowjackets"); Rhea Seehorn ("Better Call Saul"); Sydney Sweeney ("Euphoria")
BEST TV MUSICAL PERFORMANCE: Beyonce, "HYPERLINK "https://www.youtube.com/watch?v=4aeDlZOD-B0″Be Alive" (94th Academy Awards); Kristin Chenoweth and cast, "HYPERLINK "https://www.youtube.com/watch?v=_PmS5JIfSkk"Tribulation" ("Schmigadoon!"); Bridget Everett and Jeff Hiller, "HYPERLINK "https://www.youtube.com/watch?v=As-a_bzFrl0″Don't Give Up" ("Somebody Somewhere"); Jean Smart, "You Make Me Feel Like a Natural Woman" ("Hacks"); Cecily Strong and cast, "HYPERLINK "https://www.youtube.com/watch?v=Dj5mJGyoYIM"Corn Puddin'" ("Schmigadoon!"); Hannah Waddingham and cast, "HYPERLINK "https://www.youtube.com/watch?v=4B0HktX4xqQ"Never Gonna Give You Up" ("Ted Lasso")
BEST TV DOCUMENTARY OR DOCUMENTARY SERIES: "The Andy Warhol Diaries"; "The Beatles: Get Back"; "How to with John Wilson"; "Spring Awakening: Those You've Known"; "We Need to Talk About Cosby"
BEST CURRENT AFFAIRS PROGRAM: "The Amber Ruffin Show"; "The Daily Show with Trevor Noah"; "Full Frontal with Samantha Bee"; "Last Week Tonight with John Oliver"; "The Late Show with Stephen Colbert"; "The Rachel Maddow Show"; "ZIWE" (Showtime)
BEST ANIMATED SHOW: "Arcane"; "Big Mouth"; "Bob's Burgers"; "Q Force"; "Tuca & Bertie"; "What If…?"
BEST REALITY SHOW: "Legendary"; "The Real World Homecoming: New Orleans"; "RuPaul's Drag Race"; "Survivor"; "Top Chef: Houston"; "We're Here"
MOST VISUALLY STRIKING SHOW: "Euphoria"; "The Gilded Age"; "Loki"; "Severance": "Squid Game"
CAMPIEST TV SHOW: "Diana: The Musical"; "Euphoria"; "Girls5Eva"; "Nine Perfect Strangers"; "Schmigadoon!"
WILDE WIT AWARD (to a performer, writer or commentator whose observations both challenge and amuse): Joel Kim Booster; Quinta Brunson; Jerrod Carmichael; Jennifer Coolidge; Bowen Yang
THE "YOU DESERVE AN AWARD!" AWARD (to a uniquely talented TV icon we adore): Gillian Anderson; Christine Baranski; Lynda Carter; Kim Cattrall; Cassandra Peterson
GALECA LGBTQIA+ TV TRAILBLAZER (for creating art that inspires empathy, truth and equity): Jerrod Carmichael; Margaret Cho; Russell T. Davies; Kate McKinnon; Bowen Yang
'Jackie & Me' puts a refreshing spin on Camelot
Jack's gay pal narrates fictional take on iconic love affair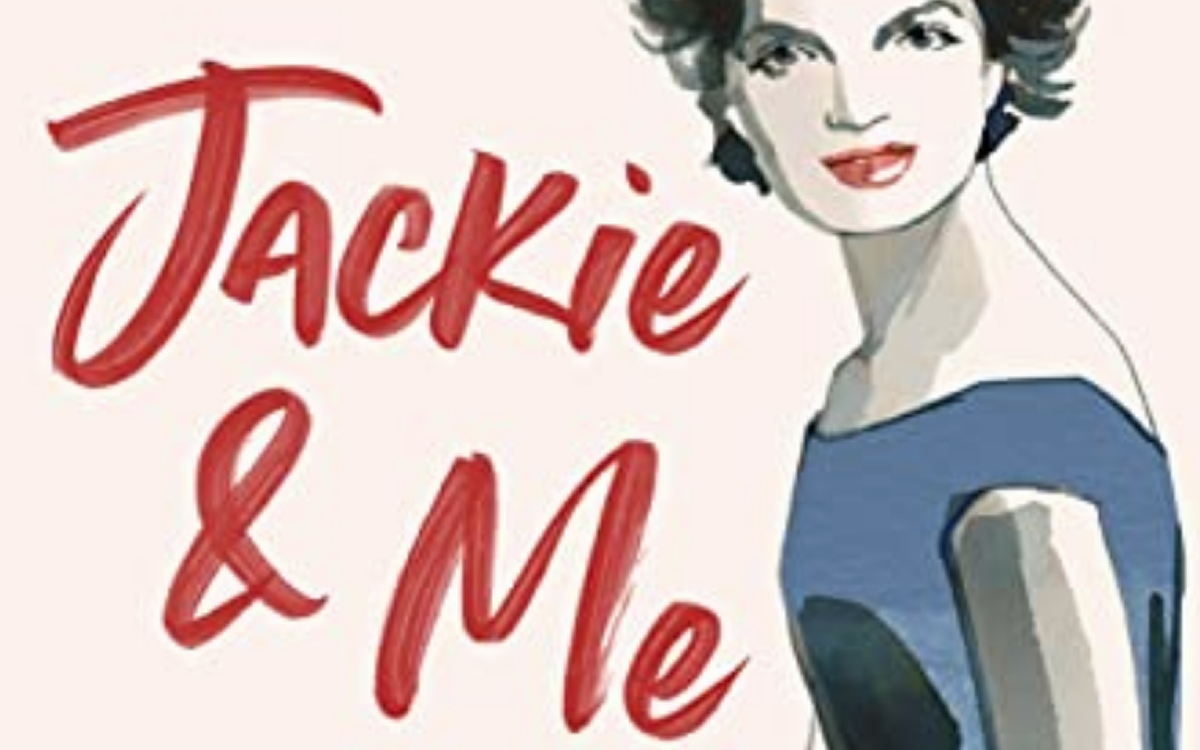 'Jackie & Me: A Novel'
By Louis Bayard
c.2022, Algonquin
$28/352 pages
It is a truth that is universally acknowledged: A love story will be not only entertaining, but a moving, thought-provoking page-turner, if it has a gay best friend.
"Jackie & Me" by Louis Bayard, the acclaimed gay novelist, isn't a Jane Austen tale. But Austen would have appreciated Bayard's witty, poignant, new novel.
Unless you've lived under a rock, whether you're Gen Z or a Boomer, you know about Jack and Jackie Kennedy and Camelot.
Yet, Bayard, in his tenth novel "Jackie & Me," puts a refreshing spin on this story.
The novel is narrated by Kirk LeMoyne (a.k.a. "Lem") Billings, Jack's best friend. Lem has been JFK's pal since they were students at Choate. Though Lem never says "I'm out and I'm proud," it's clear that he's gay.
Lem is JFK's fixer and court jester. He pays for Jack's lunch. If Jack's in the mood, Lem drinks with him. When Jack needs advice on love affairs, Lem's on it.
"Jackie & Me" brings us JFK and Jackie before they were iconic.
The novel takes place in 1952. Jackie, 22, then Jacqueline Lee Bouvier, is the "inquiring photographer" for the Washington Times Herald. Jack, 35, is a Massachusetts congressman. They don't know each other until they meet up at a party in D.C.
What makes "Jackie & Me" so enjoyable is that Lem is our fly on the wall. He takes us along as the couple date, meet the parents, and wed.
Jack is from a wealthy, Irish, Catholic political family. The Kennedys know everyone from Harry and Bess Truman to Henry and Clare Luce to Joe McCarthy.
Jackie's father, known as "Black Jack," was a Wall Street stockbroker. Her mother Janet Auchincloss was a socialite. Her stepfather Hugh Auchincloss was a Standard Oil heir. Unlike many women at the time, Jackie is well educated (with a degree in French literature from Washington University and classes at the Sorbonne in Paris).
Jack loves sleeping with women, but has no love for marriage. Yet he must marry because "my father says I can't get elected [president] if I'm not married," he tells Lem.
Knowing that matrimony is in his future whether he likes it or not, Jack thinks Jackie might be the right woman to marry. But he wants to be sure she's not involved with other men and that, if they wed, she'll tolerate his extramarital liaisons. He turns to his dependable buddy Lem and asks him to pal around with Jackie – to spy on her.
Lem isn't thrilled by this. "Who would I be working for," he says to Jack, "you? Your father 'the bossman'?"
While Jack's been busy in Congress and womanizing, he's been escorting Jackie about town. They've gone to the Smithsonian, laughed at bad Loretta Young movies and gone to an amusement park. They've become close friends.
If something happens and Jack doesn't work out, "would you be my back-up husband," Jackie, who's caught on to Jack's foibles, jokes to Lem.
Billings, who lived from 1916 to 1981, maintained ties with the Kennedy family after Jack's death.
But "Jackie & Me" is, without apology, a fictional work and "an exercise in alternative history," Bayard writes in the acknowledgments.
Though a work of fiction, "Jackie & Me" feels true. In the novel, Jackie and Lem are outsiders. Jackie isn't of the Kennedy family and doesn't, as many women did then, aspire to be a homemaker. Lem was a closeted gay man when homophobia was socially acceptable.
Lem recalls how at Choate, boys who wanted sex or tenderness from other boys, would write notes on toilet paper. "I'm not that kind of boy," responds Jack on receiving a note on toilet tissue from Lem.
"Jackie & Me" is intriguing because it's not, at heart, about the romance of a glittering young couple. It's an Austenesque triangle: the tale of the twists, turns, love and friendship of three compadres.
It's a charming, elegant summer read.
The Blade may receive commissions from qualifying purchases made via this post.