VIEWS: Why the United Teachers of Los Angeles matters to LGBTQ people
First strike in 30 years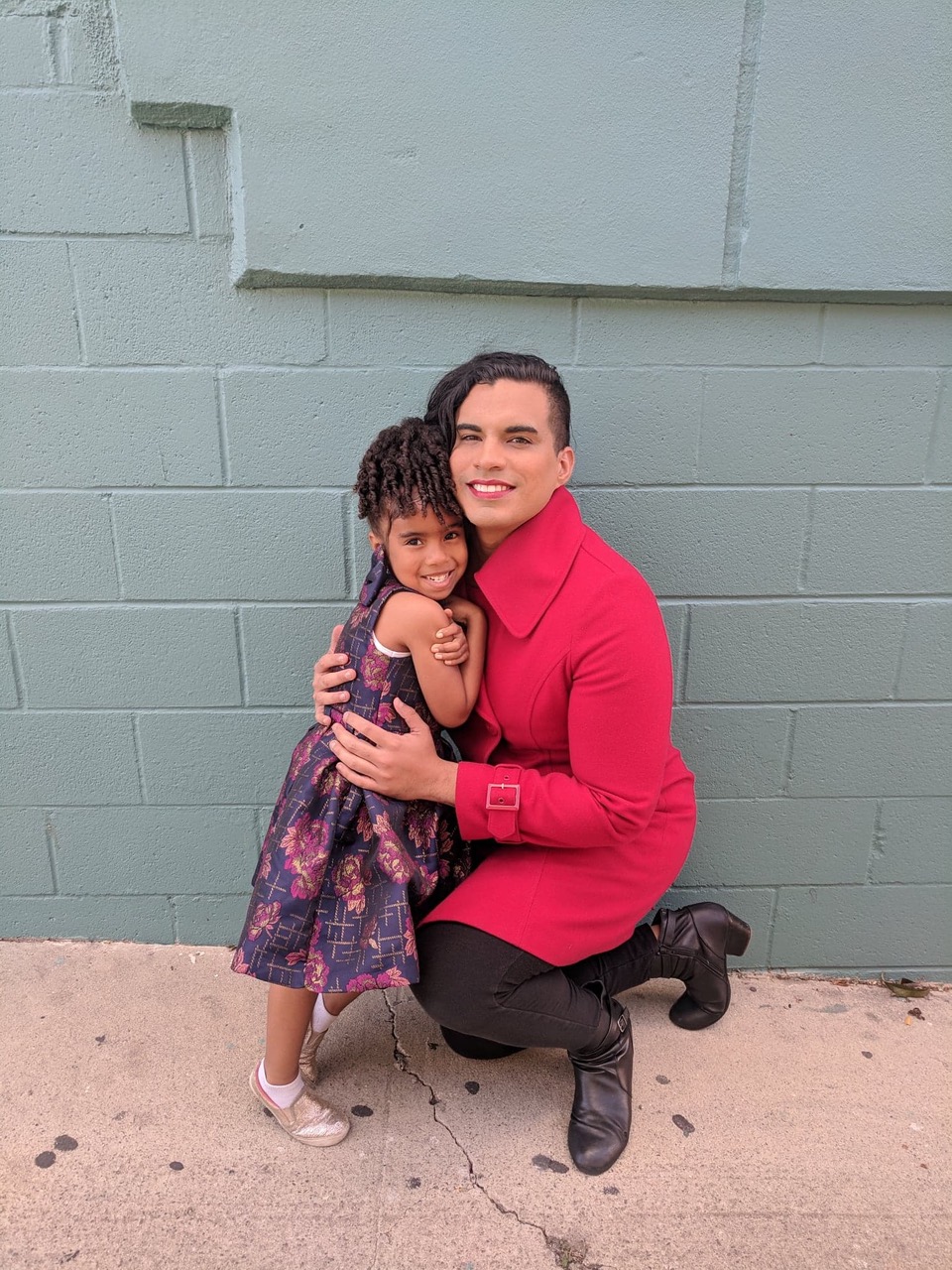 Why the United Teachers of Los Angeles' first strike in 30 years matters to me, and why it should matter to LGBTQ Angelenos
On Monday, the United Teachers of Los Angeles (UTLA) began their first strike in 30 years. UTLA is the union that represents Los Angeles Unified School District's (LAUSD) more than 30,000 teachers and educators, and this is only the 3rd strike in the union's almost 50 year history.
So, why do I care so much and why am I writing this?
I have skin in the game (we all do).
As a graduate of LAUSD and a transgender parent to an LAUSD student, I've witnessed first hand the District's inability to create safe and inclusive environments for our LGBTQ families. I genuinely believe that inability comes from a lack of resources and investment in the District's teachers and staff.
As an advocate, I am proud of and inspired by our teachers for taking a stand for their students. While I had wished the District and UTLA would have reached an agreement and avoided a strike, I am confident teachers are braving the cold, the rain, loss of pay, and the loss of classroom time with their students for the right reasons.
LAUSD serves tens of thousands of LGBTQ youth and families every school day
LAUSD serves more than 600,000 students on any given school day and is the second largest school district in the nation – behind only New York City.
There's another important relationship between Los Angeles and New York City, they are home to the largest LGBTQ communities in the nation (with NYC once again edging us out… sigh). Estimates in 2015 have LA's LGBTQ population 4.6 percent, or about 450,000. While we don't have more concrete data to use since then, visibility for the LGBTQ community has only grown.
In 2016, the United States Centers for Disease Control (CDC) released its first ever national survey of high school students that included a question on sexual orientation. It told us that 1.3 million high schoolers, or 8 percent of the high school population, identifies as gay, lesbian or bisexual.
When I reached out to LAUSD's office of Human Relations, Diversity, and Equity an administrator indicated confidence that about 12% of students fall into the LGBTQ spectrum, including about 1% identifying as transgender.
LAUSD might serve as many as 72,000 LGBTQ K-12 students, including nearly 6,000 transgender youth and 20,000 LGBTQ high schoolers for almost 200 instructional days per year.
LGBTQ students face barriers to living healthy and stable lives, including bullying in schools
The CDC data also illustrates a heartbreaking picture for students who identify as LGB, with nearly 18% reporting having been raped at some point of their lives – more than three times the rate of straight students. They were also twice as likely to be bullied both online and on school property. They were also twice as likely to stay home from school to avoid bullying, and almost 30% had attempted suicide.
This data corroborates what many organizations, advocates, and service providers have known for decades — we have a lot of work to do in order to build safe and healthy schools for our LGBTQ youth.
To make things worse, a 2017 internal audit of LAUSD's anti-bullying initiatives and efforts found that most schools did not record any bullying incidents as required by District policy, maintain or use Bullying Complaint Logs, or provide high quality training on bullying prevention to teachers and staff on an annual basis. It also found that the number of staff that oversee the District's anti-bullying initiatives and efforts were notably low.
Additionally, Los Angeles is highly impacted by a housing affordability and homelessness crisis. LAUSD serves more than 17,000 homeless students. While we don't know how many of them specifically identify as LGBTQ, the Williams Institute estimates that 40% of homeless youth served by agencies identifies as LGBTQ. Many of those youth report being homeless due to lack of acceptance in their families and communities.
Our LGBTQ students face an intersection of challenges that prevent them from a path of academic achievement: bullying at school, acceptance at home, housing instability, and poverty.
LGBTQ youth need LAUSD, UTLA, and our civic and political leaders to work together
As UTLA and LAUSD continue to negotiate, some of the largest items on the table are:
Pay increases
Reduction of classroom sizes
Hiring of additional support staff, including librarians and nurses
Our LGBTQ students need teachers who are given the tools to succeed. That comes in the form of pay, but also the appropriate class sizes and support staff to ensure LGBTQ youth can obtain the support they need to thrive.
Once an agreement is reached, there will still be much work to do to ensure LGBTQ students are given the support they need and deserve.
At a press conference on Monday, LA Mayor Eric Garcetti stated the District might need to take a "hop of faith," and invest more in our schools now despite uncertain financial forecasts. While I agree, I do not believe the District's hop will be enough.
Our students need all of us to prioritize and invest more in education, from the City of Los Angeles, to the County Board of Supervisors, to our newly elected California State Legislature and Governor. The truth is that we all have skin in the game.
Justine Gonzalez is an LGBTQ rights advocate, candidate for Assembly District Delegate in California's 51st Assembly District, and former candidate for LAUSD Board of Education. She has served as President of the City of Los Angeles Human Relations Commission, and as staff at Equality California, the Los Angeles LGBT Center and for LA Mayors Eric Garcetti and Antonio Villaraigosa.
Sources:
LA Unified Fingertip Facts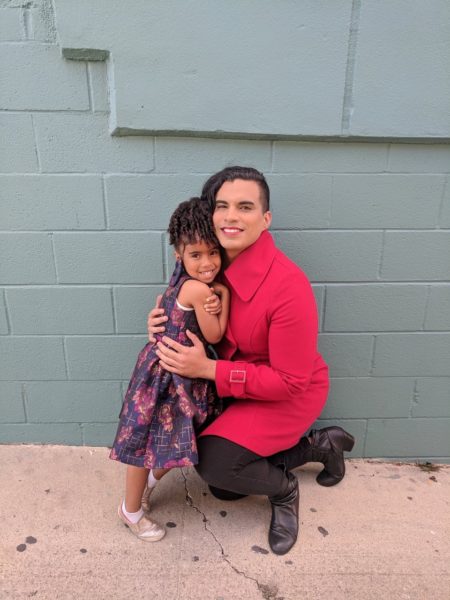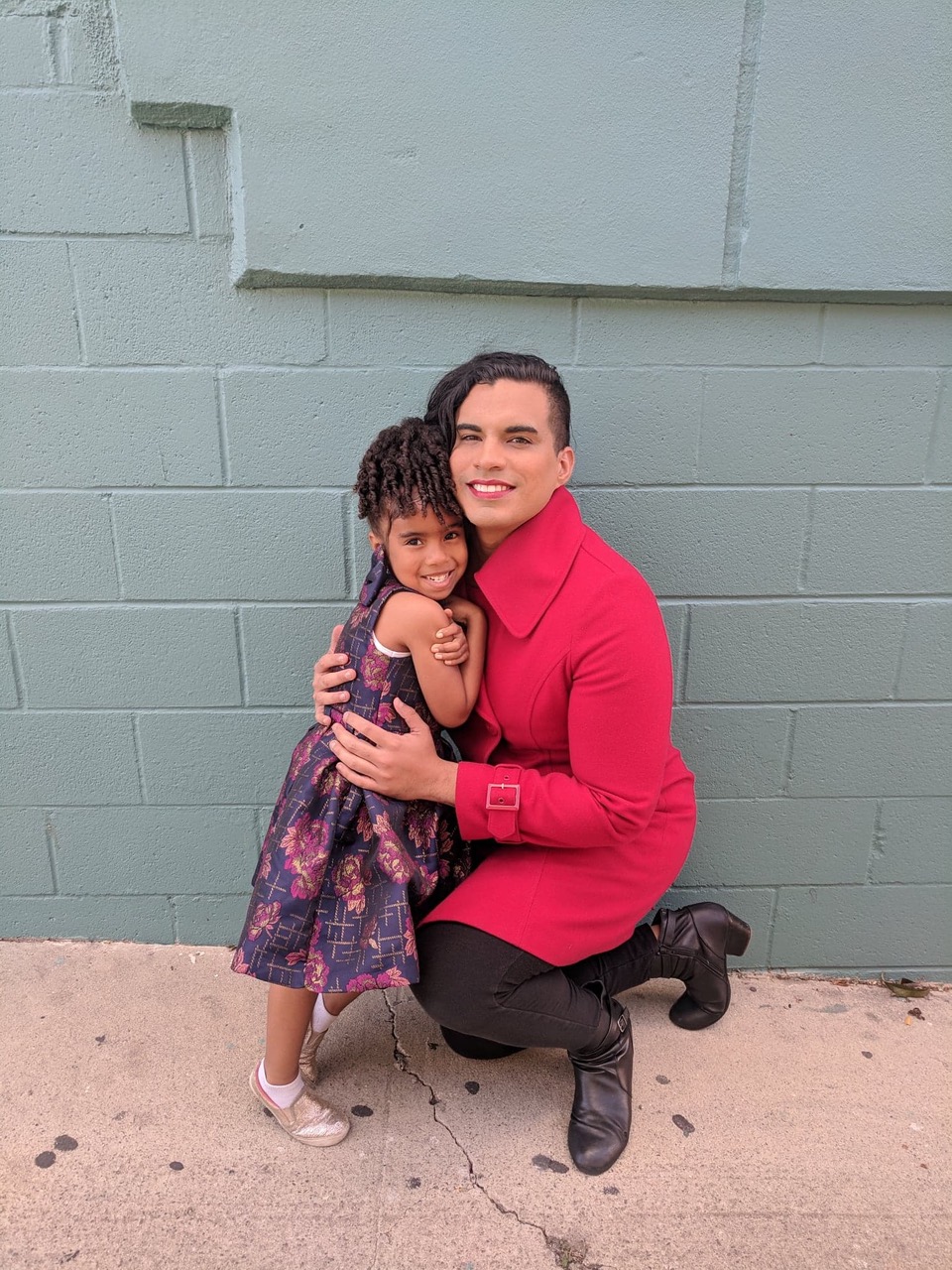 A teen health survey crucial to US public policy is finally asking kids about their sexual orientation
LA parent voice: 'It's time that schools really support LGBTQ students'
Executive report: LAUSD Internal Audit
Not a sports fan? Celebrate Carl Nassib anyway
Nassib's coming out will do wonders for closeted gay, lesbian, bisexual, trans and queer youth and adults who hesitate to live authentically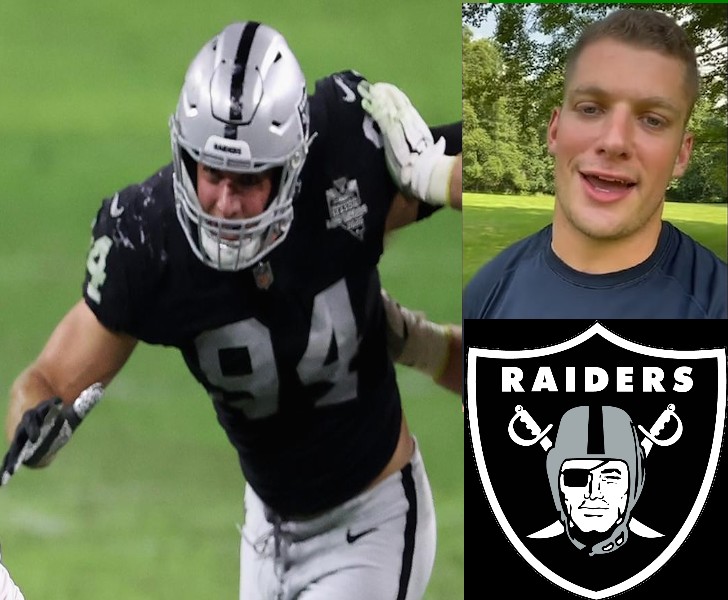 HARTFORD, Ct. – With a simple, handheld selfie video posted to Instagram Monday, Carl Nassib of the Las Vegas Raiders tackled homophobia for us all. And for everyone who's not a sports fan and doesn't know football lingo, this is for you.
This is the time to buy your first NFL jersey, the one with 94 on the front and "NASSIB" on the back. It's the hottest seller right now.
This is the time to join Nassib and everyone who's paying it forward by donating to The Trevor Project, a nonprofit organization that serves LGBTQ youth in crisis with resources and a 24/7 suicide prevention hotline for everyone 24 and under. The NFL on Tuesday matched Nassib's donation of $100,000.
Nassib's former coach at Penn State, James Franklin, gave the group $10,000.
All that money, and attention, is going to help struggling queer kids, some out, many still closeted. "We've seen a 50% increase in our daily online donations since the announcement yesterday," Rob Todaro, communications manager for The Trevor Project told the Los Angeles Blade. "Some of the donations even have heartwarming notes referencing Carl's coming out, showing acceptance for LGBTQ young people, and supporting LGBTQ youth mental health. In addition, traffic to The Trevor Project's website increased by more than 350% yesterday into today."
So how does that help? "This donation will help us train more crisis counselors, continue to provide all of our crisis services 24/7 and for free, and expand our innovative advocacy, research, and education programs," Todaro told the Blade.
In his 60-second coming out video, this pro football player has done more for the LGBTQ community than anyone else this Pride Month, from pop stars to the president
And no doubt Nassib's coming out will do wonders for closeted gay, lesbian, bisexual, trans and queer youth and adults who hesitate to live authentically. "Young LGBTQ kids are 5x more likely than their straight friends to consider suicide," Nassib wrote in part of his Instagram post. "Studies have shown that all it takes is one accepting adult to decrease the risk of an LGBTQ kid attempting suicide by 40%."
This is the time to be that adult. Especially if you're like me, and you never had an LGBTQ role model to inspire you, to encourage you to leave the closet, or at least to take the steps necessary to prepare for that first step.
Like Nassib, I was the first one in my line of work to come out. In 2013, I was the first working journalist in American network TV news to come out as transgender. Like Nassib, I received a warm welcome from my bosses and colleagues at ABC News. But this was eight years ago, when Chaz Bono and Laverne Cox were the only prominent examples in pop culture; although I followed in the footsteps of journalism pioneers Christina Kahrl and Ina Fried, being trans was still a relatively unknown phenomenon in TV newsrooms. And the tabloids and shockjocks treated me like some kind of freak. It was a different time.
But despite ups and many downs, I survived and am living happily. So is Collin Martin, an out professional soccer player who is the only other active pro athlete in America's big 5 major sports of baseball, football, hockey and soccer. So are out gay retired football players Ryan O'Callaghan, Esera Tuaolo and Wade Davis and the only living out former MLB player, Billy Bean.
And let's not forget that there are nonbinary, lesbian, gay and trans women who are athletes who haven't faced the same level of homophobia in their sports of soccer, basketball, roller derby, rugby and college sports. Why is it the acceptance found in women's sports can't also be found in those played by men?
"The homophobia of men's sports culture has been well documented," the awesome Britni de la Cretaz wrote for NBC about Nassib's coming out being seen as a turning point for male sports. "A 2018 study from the Human Rights Campaign found that 84 percent of Americans had witnessed anti-LGBTQ+ attitudes in sports, and the U.S. ranks the worst when it comes to homophobia in athletics," according to Time magazine.
But hang on. British researcher Dr. Eric Anderson argues that, as more gays like Nassib find acceptance, the times they are a'changing.
"I have definitively shown that across the U.K., and even in the U.S., heterosexual men are valuing a softer form of masculinity. I have even showed varying rates of heterosexual men kissing one another, among 11 universities in the United States, and at universities in Australia and the UK. The very fear of even being perceived to be gay — this softer form of masculinity — is evaporating," Anderson wrote in an op-ed in November 2020.
"As sporting cultures continue to embrace social change, there has been a significant increase in elite-level lesbian, gay, and bisexual athletes who have publicly come out of the closet. Rather than rejection and ostracism from sport—as has historically been the case—these athletes have been embraced, celebrated, and propelled to stardom as symbols of sport's ongoing transformation towards inclusion.
"I am not saying that there is no homophobia in sport. Decreasing homophobia is an uneven social movement that varies by geographical and demographic difference.
"However, it is no longer valid to argue that team sports are bastions of homophobic men, and certainly not compared to the general population. Such an assertion would be to judge them without evidence, or to extrapolate from one to the whole. This is the very nature of prejudice."
So even if you don't know the difference between a goalpost and a foul pole, or how a touchdown differs from a home run, embrace Carl Nassib and celebrate his coming out. For what he is doing for football is something that someday may make the closet merely a place to keep our clothes.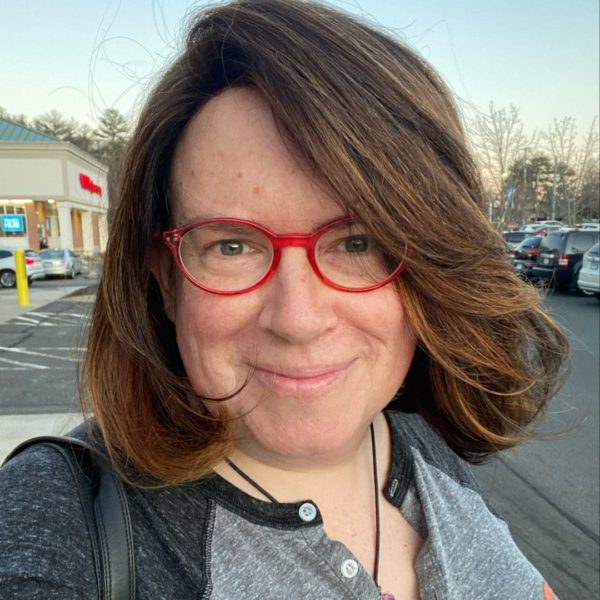 Dawn Ennis is a senior reporter and the Sports writer for the LA Blade. Ennis is the professor of Sports Journalism in the Journalism and Communications Media Studies Department at the University of Hartford, Connecticut.
In addition she has written as a contributor for Forbes, The Daily Beast, CT Voice, and as a broadcast anchor on Rise Up with Dawn Ennis on WHCI (West Hartford Community Interactive television-cable-YouTube) and CT Voice OutLoud on WTNH- TV plus as a freelance reporter for GLAAD Media and Star Trek dot com.
It's time to prioritize the plight of trans and queer refugees
In order for the United States to truly be a safe place for persecuted LGBTQ+ people, immigration reform alone is not enough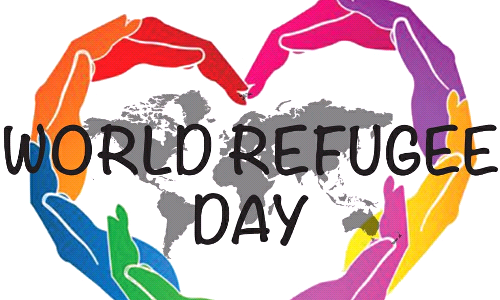 By Jamie Sgarro | NEW YORK – Every year, on June 20th, World Refugee Day overlaps with LGBTQ+ Pride Month. This day presents an opportunity to raise awareness of the unique challenges faced by LGBTQ+ asylum seekers and refugees, and to demand action to reestablish the United States as a safe harbor for the thousands of persecuted LGBTQ+ people who seek refuge here every year.   
When the U.S. presidential election was called for Joe Biden, I breathed a heavy sigh of relief. During its first 100 days in office, the Biden-Harris administration has slowly begun to undo Trump's legacy of hate on LGBTQ+ rights and immigration. As the founder of a nonprofit focused on LGBTQ+ asylum and a newly "out" trans person, I am encouraged by the administration's early efforts, but I also recognize that there is still much more work to be done.
So far, in support of LGBTQ+ rights, the administration has urged Congress to pass the Equality Act, committed to advocating for LGBTQ+ equality abroad, issued the first presidential proclamation recognizing Transgender Day of Visibility, and signed an executive order repealing the ban on transgender people serving openly in the military. The new administration has also begun to unwind Trump's immigration policies by ceasing new enrollments in the Migrant Protection Protocols policy its first day in office before formally ending the policy in June, reversing Trump's "Muslim ban", and eliminating Trump's historically-low limits on refugee resettlement.
But, despite this incremental progress, we must hold the new administration accountable for its promises not yet achieved. The administration's action—or lack thereof—on both LGBTQ+ and immigration issues have life-or-death ramifications for persecuted trans and queer people. For example, since taking office, President Biden has enforced Title 42, a Trump-era policy that has resulted in most asylum seekers being turned away at the southern border without the opportunity to apply for protections in the U.S. According to WOLA, since March 2020, this policy has expelled more than 750,000 undocumented migrants apprehended at the border back to Mexico or their home countries. President Biden's reversal of the Migrant Protection Protocols policy (known as "Remain in Mexico") has also stranded over 30,000 asylum seekers whose claims were denied or dismissed under the policy in Mexico. LGBTQ+ asylum seekers cannot wait safely in Mexico and are at risk of murder upon deportation to their home countries.
Additionally, while immigration enforcement has decreased under the new administration, President Biden has continued to detain LGBTQ+ immigrants. The U.S. detention system is dangerous, even lethal, for LGBTQ+ individuals (especially trans women). According to an analysis by the Center for American Progress, LGBTQ+ immigrants held at federal detention centers are 97 times more likely to be sexually assaulted than other detainees. In this context, anything less than the immediate release of every transgender, gender nonconforming and queer person from Immigrations and Customs Enforcement detention centers is insufficient. Fleeing persecution to live authentically should never result in arbitrary imprisonment.
In order for the United States to truly be a safe place for persecuted LGBTQ+ people, immigration reform alone is not enough. The administration must also ensure that all LGBTQ+ people have full equality under the law and the freedom to safely walk down the street. Although America has made significant strides in the right direction on LGBTQ+ rights —from increased representation in media to the recent landmark Supreme Court ruling banning workplace discrimination against gay and transgender employees —our country still falls short of social acceptance in many communities and still lacks federal anti-discrimination protections for LGBTQ+ people in critical areas including housing, education, federal funding, public accommodations, credit, and the opportunity to serve on a jury. Trans women of color continue to face a deadly epidemic of violence, and trans youth can still be subjected to psychologically-damaging conversion therapy in 25 states.
According to the Human Rights Campaign, 2021 is already the worst year in recent history for state legislative attacks on LGBTQ+ rights. So far, 17 anti-LGBTQ+ bills have been enacted. This coordinated legislative effort particularly targets the transgender community. These attacks are damaging to all trans people but are perhaps especially cruel for trans refugees who have courageously fled persecution in pursuit of a better life. Upon arrival in the United States, LGBTQ+ refugees deserve to be met with compassion, not an onslaught of discriminatory legislation and rhetoric.
It is time for America to prioritize welcoming trans and queer refugees. Everyone deserves the opportunity to live authentically without fear.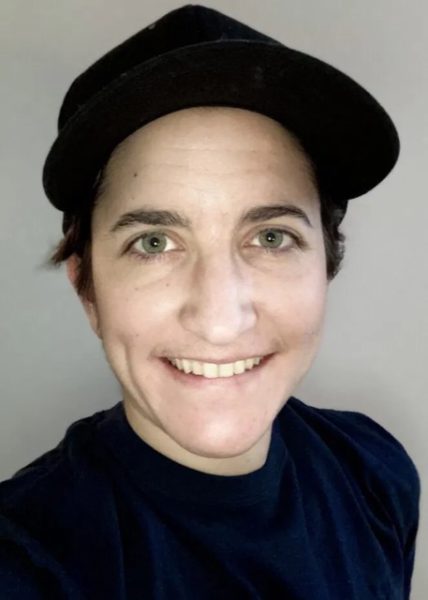 Jamie Sgarro is the co-founder of AsylumConnect, a 501(c)(3) nonprofit organization providing the world's first web and mobile resource platform for LGBTQ+ people fleeing persecution.
Take to the streets of WeHo on June 27 — it's time to march before we party
"We don't need corporate sponsors or fancy floats and bands or even contingents of LGBTQ clubs and organizations"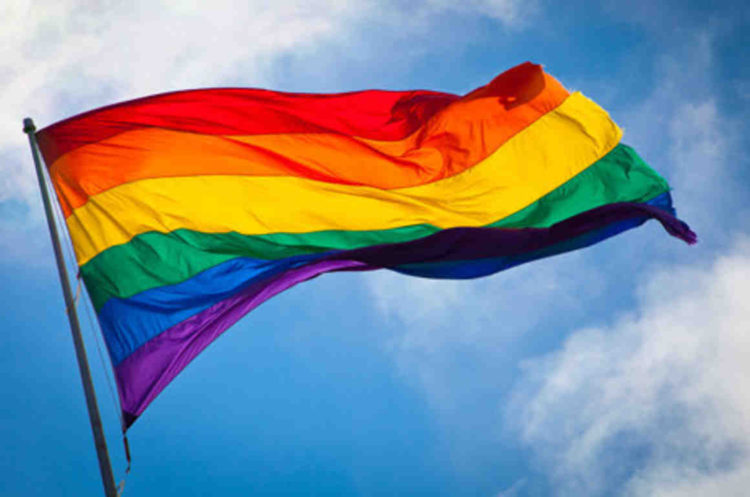 If Kamala Harris and her husband can join a Pride walk through DC, you can do it in WeHo and the Los Angeles Blade is calling on its readers, the community and the City of West Hollywood to do just that on Sunday morning, June 27 at 10 AM.
There, I said it.
Bring friends, make signs, wave flags. No floats, no speeches, just you and your loved one's celebrating our first amendment rights.
On June 15, you can start to reclaim your life and get back to something close to normal and that means Pride can begin to bounce back.
Just this past week Governor Gavin Newsom signed an executive order that makes marching possible. It lifts the coronavirus pandemic's emergency restrictions that we've endured for the past 15 months.
And as we come out of the Covid-19 pandemic, it's time to celebrate. More than 60 percent of LA County is fully vaccinated.
Pride is, after all, a celebration of coming out and it doesn't have to be the fancy float filled event of year's past.
That requires months of planning, millions of dollars of sponsorship sales, a plethora of communications, and complex, coordinated efforts to stage Pride as we've come to love it.
On June 28, 1970, with approximately 1,000 people in attendance, marchers headed in an Easterly route along Hollywood Boulevard, starting at Hollywood and Highland, moving east to Vine Street, and then back to Hollywood and Highland to finish.
It was a simple effort that was accomplished without any complicated sponsor engagement or much planning. It was an almost spontaneous celebration.
Eight short blocks, and importantly, during another pandemic, a pandemic of violence and bigotry, when the Los Angeles Police Department and the Los Angeles County Sheriff's Department had active Vice and Morals squads who pursued gay men terrorising and arresting them in entrapment schemes raids, and frankly by any means available to incarcerate them just for being gay. Lesbians, trans people and drag queens and any kind of queer person too was also targeted and harassed by the LAPD and LASD.
There were no services, no safe spaces at that time, not really, and the nascent 'gayborhoods' such as the Castro in San Francisco, or the West Village in New York, or Northalsted (Boystown) in Chicago, DuPont Circle in Washington and of course WeHo were just then building the deeper roots becoming the hubs for the protests and the widespread LGBTQ+ movement that would follow in the decades to come.
A gay man or lesbian born that month would now be fifty-one, middle aged, growing up in a world after that time when Pride was more than a protest march. In fact, those marchers were fighting and protesting loudly for the very rights that have since transpired, albeit not in a sense of full parity or equity just yet.
Same-sex marriage, open military service, LGBTQ+ elected officials at all levels of government from local, state, to federal in greater numbers that even those early pioneers thought possible.
Yet the fight for full LGBTQ equality still continues and very much requires active participation and yes, protest marches to get our elected officials and fellow citizens to see us as fully enfranchised human beings.
The LGBTQ+ community needs to have, needs to present a unified and loud voice folks. Granted this past year the entire world moved online into a virtual reality of zoom meetings, Facetime calls, and tons of Instagram and Tik Tok videos. But the very problems that confront our community didn't disappear with COVID, in fact in some ways those problems were exacerbated by the pandemic.
However, one thing did happen and that was because all of us were trapped at home and our only true window on the world was virtual, we were witness to the horrors of systematic racism that caused the deaths of George Floyd, Breonna Taylor, and countless other Black Americans. We saw Republicans in over thirty states enact or try to enact legislation that attempts wholesale erasure of our Trans brothers and sisters.
Yes, many defied coronavirus restrictions and participated in the Black Lives Matter movement and protests, in fact in our own neighborhoods here in Los Angeles and the 'gayborhood' of West Hollywood people marched for #Blacklivesmatter.
We don't need corporate sponsors or fancy floats and bands or even contingents of LGBTQ clubs and organizations. No, what we do need is shoe leather on the asphalt and voices raised loudly. We need you, every single member of the greater LA LGBTQ+ community to gather to protest the ongoing injustice perpetuated by an opposition to our very existence. Folks, Trump maybe gone, but the dark forces that put him in office are not. Need proof? Look no further than the recall effort against Governor Gavin Newsom. Look at the litany of anti-trans legislation passed and signed into law by over 15 states.
Look at the fact that even here in supposedly "LGBTQ+ friendly" California we were erased as a community from the data on just how badly our community was and remains impacted by the pandemic. This paper, along with Equality California, Senator Scott Weiner, Assembly member Evan Low and others fought hard to get a law passed to stop that erasure.
We still need to march, we must march we must have our collective voices heard. Yes, there's an absolute acknowledgment that the legacy organization of LA Pride and other Pride groups were deeply affected and were unable to launch events. Yes, there was no possible way to hold a Pride as an entity, instead its a mixture of virtual and smaller in-person events.
But- before you head to Roccos or the Abby or the venue of choice, before you wrap yourself up in the rainbow festivities and social gatherings on Robertson, maybe it is time to reimagine how Pride truly ought to be symbolic by returning to its very roots and holding a peaceful ad hoc Pride walk assembling at N. Crescent Heights Dr. and Santa Monica Blvd. in West Hollywood at 10 AM.
Troy Masters is the Publisher of the Los Angeles Blade