Is the Beverly Hills Police Chief a homophobe?
Los Angeles LGBT Center demands answers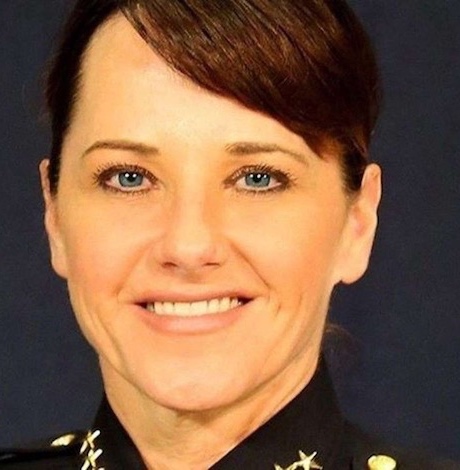 The news is pretty astounding to grasp. How could a presumably progressive city such as Beverly Hills hire, harbor and promote a bigot? But that's what more than 20 lawsuits allege.
"Beverly Hills paid $2.3 million to settle a lawsuit against its police chief as allegations of racism and anti-Semitism swirl," the Los Angeles Times headline blared last December.
But buried in articles by The Times and other media outlets is the fact that at least two out lesbian employees have filed lawsuits, too, alleging blatant discrimination by Chief Sandra Spagnoli. Additionally, some of the lawyers note that Spagnoli actually has a history of biased comments about race, age and religion.
There have been "significant issues in potentially dozens of former cities where the chief worked," attorney Eric Gruzen told the Los Angeles Blade, "and what we see is a pretty consistent pattern of pretty awful behavior."
Gruzen's firm JML Law in Woodland Hills represents Lisa Weller, employed with the Beverly Hills Police Department since Sept. 2001 as a civilian traffic control officer. In March 2015, Weller was promoted to Supervisor but after Spagnoli was hired, things changed.
"Upon Spagnoli's hire and continuing throughout Plaintiff's employment, Spagnoli regularly made disparaging remarks about lesbians in the workplace," Weller's lawsuit alleges. "On one occasion while referencing lesbian women, Spagnoli stated: 'the thought of what they do together makes me sick.'"
Weller also alleges that in or about April 2016, "when Spagnoli became aware that a female employee was lesbian, Spagnoli made it clear that she was disgusted by lesbians and commented 'eww' and 'gross.' Spagnoli commented regarding Dona Norris, who is a lesbian: 'Don't let her touch me.' Spagnoli further commented 'make sure she does not stand next to me' in photos for national safety, telecommuters, and dispatcher appreciation week.'"
Weller says Spagnoli created a work environment that was "intimidating, hostile and abusive" and targeted her for ill-treatment at work that resulted in the city demoting her from Supervisor to Traffic Control Officer with the resulting cut in pay and benefits. 
Dona Norris is being represented by Bradley C. Gage of Goldberg & Gage, also based in Woodland Hills. He also represents Renato Moreno and Michael Foxen, both of whom work for the Beverly Hills Police Department. Norris is a civilian employee with the police department. The "ew" and "gross" comments were allegedly made by Spagnoli about Norris.
In this case, in the spring of 2016, Foxen and a Captain met with two members of Human Resources "to argue for a gay female employee pay to be equal to the pay for straight males. They refused. The Captain and Foxen asked if the unequal pay was because employee is a lesbian." Neither of the two HR employees "denied that sexual orientation was a reason for different treatment."
The three allege retaliation after a discrimination investigation is prompted by complaints from other Beverly Hills Police Department employees.
Discrimination by law enforcement is not new territory for Gage, who told the Los Angeles Blade that he previously worked with attorney Dan Stormer on Sgt. Mitch Grobeson's groundbreaking lawsuit against the LAPD.
"It's "mind-boggling to me" why the City of Beverly Hills continues to employ the police chief who has been accused of using derogatory terms for people," including blatant anti-Semitism, "all kinds of offensive statements and behavior," including "forcing male employees to have with her or they get no promotion."
Gage's case—one of his 10 against the city—is set for June 3; Gruzen's case is set for July 29, though he expects a delay. 
"I am greatly alarmed at the prospect of a Beverly Hill Chief of Police who is not only a horrible bigot, but who is injecting her bigotry into decisions within the department.  The City has already settled a multi-million dollar discrimination lawsuit against the Chief because of anti-semitism. Lawsuits don't get settled for that kind of money if there is no truth to the accusations.  Now there are equally appalling allegations of anti-LGBT remarks and behavior," Los Angeles LGBT Center CEO Lorri Jean told the Los Angeles Blade. "I'm surprised the people of Beverly Hills aren't up in arms."
The lawsuits raise another issue. "How can members of the LGBTQ community feel safe in Beverly Hills if the Chief of Police is promoting anti-LGBT animus?' Jean asks. "Many LGBT and allied organizations hold events in Beverly Hills and we need to know that our community will not face a homophobic or transphobic police force. Further, the Center has long had many supporters, clients and board members who live in Beverly Hills. Many Beverly Hills residents are members of our community and many others have LGBTQ family members.  All of these people are entitled to a Chief of Police who will treat them with the dignity and respect that they deserve and which the law of our state requires."
Jean says she is sending representatives to the next Beverly Hills City Council meeting on Feb. 5 "to demand that the City Council fully investigate these allegations and that they also make a public statement that bigotry of any kind–specifically including anti-LGBT bigotry–has no place in the Beverly Hills Police Department.  The Chief should be required to make a similar statement.  And if the Chief is shown to have acted as alleged, she should be terminated immediately."
Next Generation Pride; LACCD enacts LGBTQ+ Bill of Rights
One of the important facets of campus life for an LGBTQ+ student is to ensure that the student feels safe and the environment is inclusive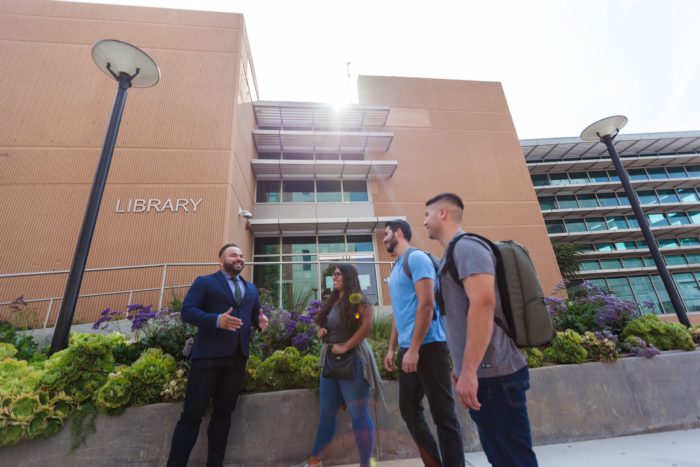 LOS ANGELES – If a student's life isn't stable then they cannot be expected to learn and the immediate environment around that them is key says David Vela, the only openly LGBTQ+ Trustee for the Los Angeles Community College District (LACCD). One of the important elements of campus life for an LGBTQ+ student is ensure that the student feels safe and that the environment is welcoming and embraces a feeling of inclusion, he notes.
In the Fall of 2020, Vela worked hard to ensure that the entire Los Angeles Community College District Board of Trustees to approved an LGBTQ+ Bill of Rights resolution that calls on all nine of the system's colleges to promote equity and equality for their LGBTQ+ communities.
This was made difficult he acknowledged by the coronavirus pandemic, yet during a Zoom conference on Oct. 7 Board of Trustees meeting, the Trustees approved his resolution.
The student-led newspaper The Valley Star, from the Los Angeles Valley College reported the resolution called for the district and colleges to review anti-discrimination policies and procedures and determine changes that could better support LGBTQ+ students and staff.
It also called on the nine colleges to celebrate LGBTQ+ History Month every October, plus host events that bring visibility to the community, provide Cultural Responsiveness Training related to LGBTQ+ issues to faculty and administrators and ensure the success of clubs such as the Gay Straight Alliance by faculty advisors. It also specified the use of gender neutral language in six 2020-23 collectively-bargained agreements.
The coronavirus pandemic also added additional strain and stress for LGBTQ+ students. Many LGBTQ+ students are still not out to family for a variety of reasons, although a non-affirming home tops that list.
LACCD has an estimated 10,000 students who self-identify as members of the LGBTQ+ community, but a high percentage of that number rely on the safety and security of the colleges to be open about themselves.
Providing the sense of security for students is a priority for Felipe Agredano-Lozano, the LGBTQIA Faculty Liaison for the Los Angeles Community College District. Agredano-Lozano teaches Chicana/o Studies LGBTQ courses and Political Science at East Los Angeles college.
Agredano-Lozano told the Blade in an interview Tuesday that one of the many steps that were implemented to assist the LGBTQ+ students at his home campus of East Los Angeles College was a simple symbol to let the students know that there were safe spaces and safe faculty members to talk to; A Monarch butterfly with Rainbow wings.
There is a bit of history for that symbolism as for trans people the butterfly symbolizes metamorphosis and for some in the Gay community or gay men is a little more poetic, as it evokes the glamorous beauty of the butterfly's wings being hidden in a drab pupae, according to Meghan Hibicke, Postdoctoral Researcher at Louisiana State University Health Sciences Center New Orleans.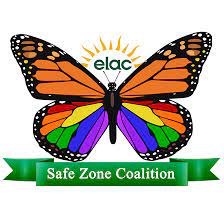 But for LACCD students it is above all a symbol of safe spaces.
Agredano-Lozano noted that 'wrap-around' services is an absolute must. "Each student we have is different," he said. "We need to account for LGBTQ+ students who are DACA students, or ex-offenders released from prison, or military veterans, or just homeless youth who wish to succeed."
"We also need to adapt as a college community to the changing needs of our students. For example, on some campuses a 'Gay-Straight Alliance' club is now a 'Gender-Sexuality Awareness' club," he said.
Agredano-Lozano, who started with the LACCD in 2001, marveled at the ever evolving landscape for LGBTQ+ equality and rights along with a wider acceptance societally for LGBTQ+ people. The end of 'Don't Ask-Don't tell which allowed for open military service for lesbian and gay servicemembers. Then the 2015 Supreme Court decision Obergefell v. Hodges which made same-sex marriage a legal right, finally having President Joe Biden order the end to a ban on transgender military service as well as reestablishing other trans rights that had been eliminated by the previous presidency of Donald Trump.
But he cautions, there is still a long path forward such as one day having an Equality Act passed to protect LGBTQ+ Americans. He also acknowledged the challenges that he and other LACCD faculty and staff face in broadening the scope of their focus to be more inclusive of gender non-binary and gender fluid students.
Agredano-Lozano sees progress as organic growth, tracking from his earliest days dealing with no to limited visibility for LGBTQ+ students and his teaching just the one course of Queer Literature to encompassing a full slate- Chicano Studies, Queer Studies, LGBTQ+ history, and working hard to expand student clubs addressing multiple needs.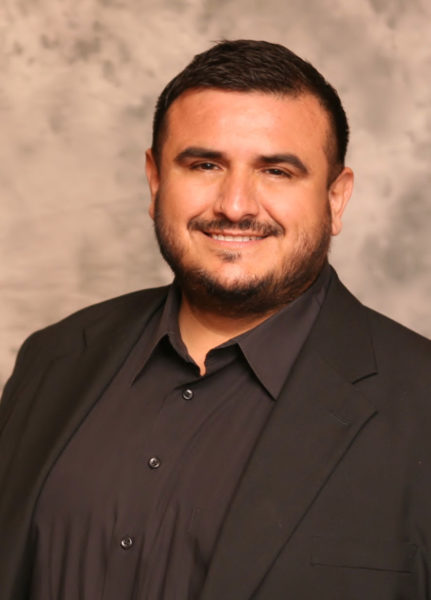 He is most proud of the 'Butterfly' safe zones for students which he sees boosting students academically as well as supporting their personal well-being.
Felipe Agredano-Lozano, LACCD faculty picture
"One of the areas that LACCD has really taken a leading role with is our Health Centers," he said. Access to medical care for LGBTQ+ students is cortical he noted. He also pointed with pride at the relationship that the LACCD has built with the Los Angeles LGBT Center which provides additional resources for the LGBTQ+ students.
In a return to the first part of the conversation Agredano-Lozano pointed out that the LACCD is the number one feeder for both the University of California and the Cal-State systems. "I think though that we need to be looked at as more than a 'last chance university' or as just a basic college level 2 year degree," he said. "For our students, we teach them to be resilient, that goals are attainable even with considerable adversity seemingly blocking a path. We teach them, and in our wrap around principles that success is achievable and that uniqueness is a positive trait."
He pointed out that during the pandemic, even students forced to be at home in non-affirming environments still found creative ways to work around problems. "There were more than a few who attended class in the bathroom," he wryly pointed out.
Last Fall when the LACCD's LGBTQ+ Bill of Rights was passed, Trustee Mike Fong said; "The district's LGBTQIA+ Bill of Rights resolution is just the first step. We need to make sure the district and the colleges fulfill the promises made to ensure diversity and inclusivity are not just words on a resolution, but action."
Next, Part III: LACCD's Next Generation of Pride
Next Generation Pride; LACCD plays critical role in their success
In its nearly eight decades, the Los Angeles Community College District has served as educator to more than three million students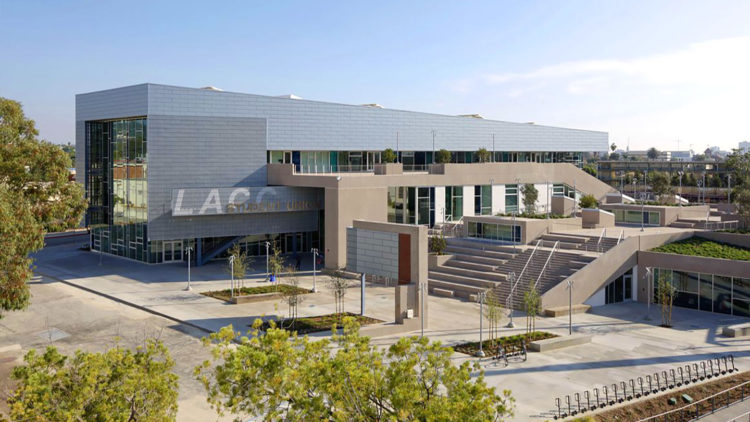 LOS ANGELES – It is entirely safe to argue that nowhere in the environs of higher education will a person find a greater reflection of the racial and ethnic diversity, jobless students, military-connected students, homeless and couch-surfing students, delayed-entry students, and older students than a community college. Also arguably a person seeking that diversity will also find a significant LGBTQ+ student body population.
As steadily increasing numbers students of color and first-generation students enroll in colleges, for many LGBTQ+ students a community college represents the first rung on the ladder of personal success by way of an attainable goal of a degree or certificate. A consideration of which is affordability which encompasses a whole person approach, especially for an LGBTQ+ identified student.
The First Lady, Dr. Jill Biden is a powerful education advocate and one who has on-the-job knowledge of the importance of higher learning having taught freshman English classes for a number of years in the Northern Virginia Community College system in suburban Fairfax County outside Washington D.C..
Earlier this Spring Dr. Biden, during a visit to Sauk Valley Community College in Dixon, Illinois renewed her call for affordable community college for all Americans who wish to attend, and also revisiting her support for free community colleges.
Speaking to students, faculty members, and staff, Biden noted that "Community colleges meet students where they are," saying, "We can't afford to exclude so many from continuing their education just because they come from certain areas or income brackets."
"I am — first, foremost and forever — their writing professor, Dr. B," Biden said. "In my class, my students don't take anything for granted. Some are there for a head start on a four-year degree, others for a much-needed fresh start." Biden said her students appreciate the affordability and flexibility of community college, and she understands the importance of education for overall economic growth. In an effort to find ways to fund tuition.
According to research conducted by the American Association of Community Colleges, the average annual amount for tuition and fees for community college are $3,770, versus $10,560 per year for public, four-year college.
In its nearly eight decades, the Los Angeles Community College District (LACCD) has served as educator to more than three million students. Spread out over nine college campuses, LACCD educates almost three times as many Latino students and nearly four times as many African-American students as all of the University of California campuses combined.
The Los Angeles Community College District's nine community colleges are located throughout an area of more than 882 square miles within the County of Los Angeles; Los Angeles City College, East Los Angeles College, Los Angeles Harbor College, Los Angeles Mission College, ​Los Angeles Pierce College, Los Angeles ​Southwest College, ​Los Angeles Trade-Tech College, Los Angeles Valley College and West Los Angeles College.
Eighty percent of LACCD students are from underserved populations and more than half of all LACCD students are older than 25 years of age, with more than a quarter are 35 or older.
The very factors that Dr. Biden pointed out in her speech at Sauk Valley Community College are core tenets for the trustees, faculty, and staff of the LACCD. Importantly as the LACCD notes in its handbook, "Community colleges serve adults of all ages, meeting the needs of a society where "lifelong learning" is the rule and multiple careers and continual retraining are the norm."
Beyond those factors are the complications that arose from the devastating affects of the global coronavirus pandemic, especially financial issues. Yet that term according to Inside Higher Education has dual meaning.
"Financial issues" can be a euphemism for deeper mental and emotional problems. Colleges need to be sure faculty and staff members are informed about all the potential signs of mental distress, as well as about resources for students who need support and assistance. Commuter and other students would benefit from campus counseling services online in addition to safely distanced in-person sessions. To meet overwhelming demand, colleges should consider adding services by online providers that work directly with counseling centers, Inside Higher Education noted in a July 23, 2020 article.
LGBTQ+ students face greater challenges
David Vela, the first openly LGBTQ+ Trustee in the LACC district, chairs the Chancellor's Advisory Committee on LGBTQ+ Affairs. On Monday Vela spoke with the Blade about the unique circumstances that confront LGBTQ+ students across all campuses.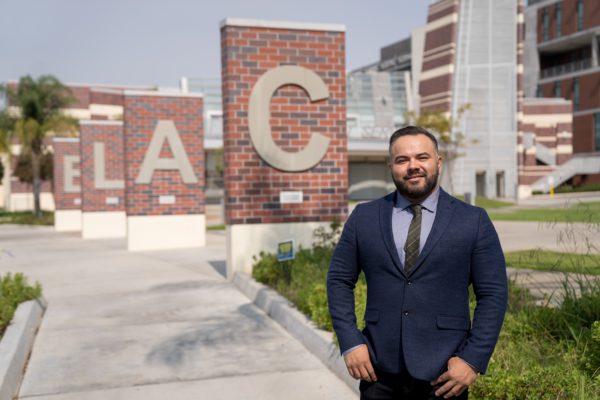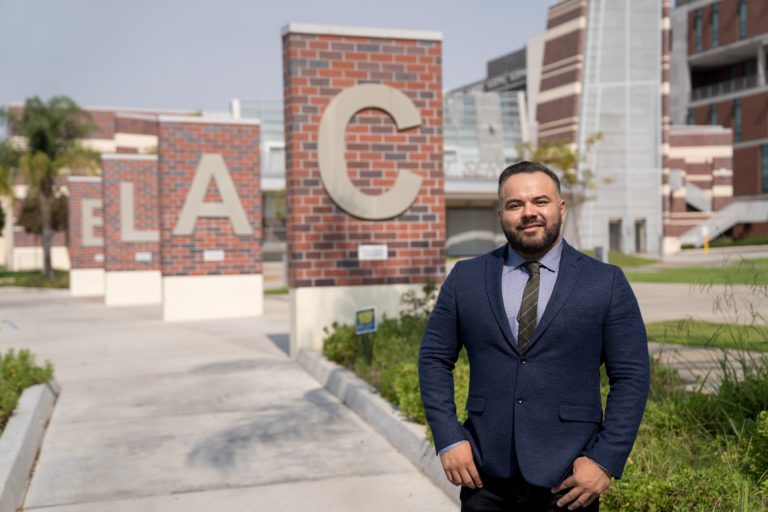 "The main focus for me as well as all of our trustees, the faculty, and staff is to ensure that the primary mission of the LACCD is met with each and every one of or students," Vela said. "The priority is 'completion,' whether it is a certificate, a two-year Associate degree or successfully transferring the student to either the UC system or Cal-State systems to finish out a 4 year degree."
Vela stressed that all of the LACCD students are assisted in three major ways; Academic, Housing and Food security and financial aid. " Our colleges are the number one alternative to the UC system and as such we are a critical element of ensuring a student's personal success," he said.
The LGBTQ+ students in fact, like most of the minority groups on the LACCD campuses, are faced with unique circumstances. But in addition, their status with their gender identity or sexual orientation often will complicate matters.
One of the primary considerations is housing, especially for students of color. A study by the Williams Institute at the University of California Los Angeles School of Law surveying a majority of providers of homeless youth services reported that youth of color reported to be disproportionately overrepresented among LGBTQ clients accessing homelessness services.
Respondents reported a median 31% of their LGBTQ clients identifying as African American/Black, 14% Latino(a)/Hispanic, 1% Native American, and 1% Asian/Pacific Islander.
Access to safe spaces is a priority for LACCD says Vela. Beyond Housing security comes accompanying issues of broadband access and addressing food insecurity he added.
Focusing on safe housing by partnering with the City of Los Angeles, the County, and the State of California is an ongoing mission Vela told the Blade.
One of the primary ways to address these issues he said is by a total embracing of a student's experience within the LACCD system. Of special importance is to promote equity and equality for the LGBTQ communities across all nine campuses.
Next, Part II: LACCD enacts LGBTQ+ Bill of Rights
Los Angeles Rams celebrate LGBTQ+ community with Pride events
In recognition of Pride Month, the Los Angeles Rams will celebrate the LGBTQ+ community through a series of initiatives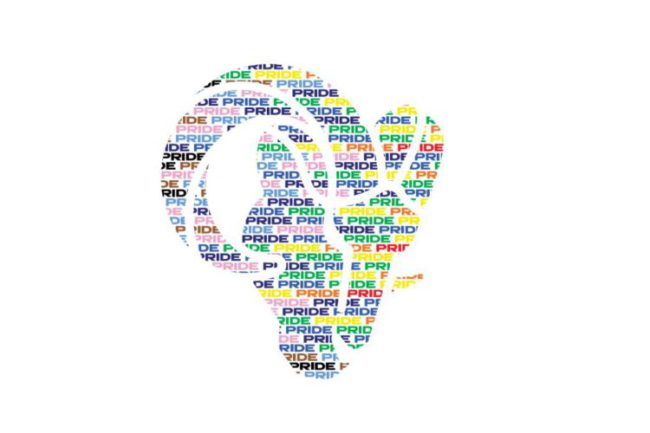 WEST HOLLYWOOD – In recognition of Pride Month, the Los Angeles Rams will celebrate the LGBTQ+ community through a series of initiatives. As part of the celebration, the Rams are teaming up with West Hollywood staple, Hamburger Mary's, for a themed Bingo Night and kicking off a partnership with the Varsity Gay League (VGL).
Rams partner with West Hollywood Staple Hamburger Mary's for Themed Bingo Night; Announce Partnership with Varsity Gay League
Each June, Pride events are held throughout the country to commemorate and celebrate the LGBTQ+ community. The entire month is dedicated to uplifting voices, honoring culture, and supporting LGBTQ+ rights.
Below are events the Rams are supporting in celebration of Pride Month:
Rams Bingo Night at Hamburger Mary's
The Rams are teaming up with West Hollywood staple, Hamburger Mary's, for a themed Bingo Night. Rams Cheerleaders will join Hamburger Mary's famous drag queens to host Bingo and a live auction. All attendees will receive a Rams Pride t-shirt and a portion of the proceeds raised during the event will benefit the You Can Play Project, which has partnered with the Sports Equality Foundation to help ensure safety and inclusion for all who participate in sports, including LGBTQ+ athletes, coaches and fans.
When & Where:
The Bingo Night will take place at Hamburger Mary's located at 8288 Santa Monica Blvd, Los Angeles, CA 90046 on Wednesday, June 23 from 7 – 9:30 p.m. PT.
Rams to Announce Partnership with Varsity Gay League
On Saturday, the Rams will announce a partnership with the Varsity Gay League (VGL), which is one of the original queer recreational sports organizations in Los Angeles. While VGL offers a variety of sports year-round, the Rams are supporting their expansion by sponsoring their first flag football division this fall. The Rams also will host game day watch parties throughout the season for VGL participants at Gym Sports Bar and Grill, VGL's official league bar in West Hollywood.
When & Where: The Rams will host a celebratory kickoff party at Poinsettia Park located at 7341 Willoughby Ave, Los Angeles, CA 90046 on Saturday, June 26 from 5:30 – 8 p.m. PT.