'The Favourite' leads LGBT-inclusive Oscar noms
'A Star is Born' follows close behind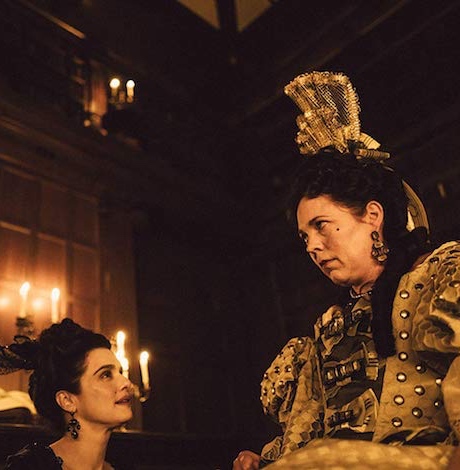 The 91st Academy Awards announced the nominees for its class of 2019 with "The Favourite" and "Roma" tying for the most recognition with 10 nominations each.
"The Favourite" earned nominations for its three lead actresses with Olivia Colman scoring a Best Actress nomination for portraying Queen Anne and Emma Stone and Rachel Weisz receiving Best Supporting Actress nominations.
"A Star is Born" came in an overall close second pulling in eight nominations including Best Picture, Best Actress and Best Original Song nominations for Lady Gaga and a Best Actor and Best Adapted Screenplay nomination for Bradley Cooper.
Other LGBT-inclusive nominations include the Queen biopic "Bohemian Rhapsody," which became the highest grossing music biopic of all time upon its release last year. Rami Malek was also nominated for Best Actor for his portrayal of Queen frontman Freddie Mercury. "Green Book" also earned Viggo Mortensen a Best Actor nomination and Mahershala Ali a Best Supporting Actor nomination for his portrayal of musician Don Shirly.
Melissa McCarthy was nominated for her role as lesbian writer Lee Israel in "Can You Ever Forgive Me?" and Richard E. Grant received a Best Supporting Actor nomination for playing her gay friend Jack Hock.
LGBT nominees on the list were Jeff Whitty for co-writing "Can You Ever Forgive Me?," filmmakers Rob Epstein and Jeffrey Friedman for their Netflix documentary "End Game," Marc Shaiman and Scott Wittman for writing the original song "The Place Where Lost Things Go" from "Mary Poppins Returns" and Shaiman for Original Score for "Mary Poppins Returns." The LGBT-inclusive film"Marguerite," which tells the story of a nurse and an aging woman's friendship, was also nominated for Live Action Short.
The Academy also finally gave some overdue credit to acting veterans Regina King and Sam Elliot with their first nominations. King was nominated for Best Supporting Actress for her role in the James Baldwin adaptation "If Beale Street Could Talk." Elliot received a nom for Best Supporting Actor for "A Star is Born."
Notable snubs in this year's Academy Awards crop were a Best Director nomination for Cooper for his directorial debut in "A Star is Born" and Timothée Chalamet for Best Supporting Actor in the drug addiction-fueled drama "Beautiful Boy."
Two film nominations were also historical film moments. Netflix received its first Oscar nomination for "Roma" and "Black Panther," which earned seven nominations, became the first Marvel film to be nominated for Best Picture.
The Academy Awards air on Sunday, Feb. 24 at 5 p.m. on ABC.
Check out the complete list of nominees below.
Best Picture
"Black Panther"
"BlacKkKlansman"
"Bohemian Rhapsody"
"The Favourite"
"Green Book"
"Roma"
"A Star Is Born"
"Vice"
Best Actor
Christian Bale – "Vice"
Bradley Cooper –"A Star Is Born"
Willem Dafoe – "At Eternity's Gate"
Rami Malek – "Bohemian Rhapsody"
Viggo Mortensen – "Green Book"
Best Actress
Yalitza Aparicio – "Roma"
Glenn Close – "The Wife"
Olivia Colman – "The Favourite"
Lady Gaga – "A Star Is Born"
Melissa McCarthy – "Can You Ever Forgive Me?"
Best Director
Spike Lee – "BlacKkKlansman"
Pawel Pawlikowski – "Cold War"
Yorgos Lanthimos – "The Favourite"
Alfonso Cuarón – "Roma"
Adam McKay – "Vice"
Best Supporting Actor
Mahershala Ali – "Green Book"
Adam Driver – "BlacKkKlansman"
Sam Elliott – "A Star Is Born"
Richard E. Grant – "Can You Ever Forgive Me?"
Sam Rockwell – "Vice"
Best Supporting Actress
Amy Adams – "Vice"
Marina de Tavira – "Roma"
Regina King – "If Beale Street Could Talk"
Emma Stone – "The Favourite"
Rachel Weisz – "The Favourite"
Best Adapted Screenplay
Joel Coen and Ethan Coen – "The Ballad of Buster Scruggs"
Charlie Wachtel, David Rabinowitz, Kevin Willmott and Spike Lee – "BlacKkKlansman"
Nicole Holofcener and Jeff Whitty – "Can You Ever Forgive Me?"
Barry Jenkins – "If Beale Street Could Talk"
Eric Roth, Bradley Cooper and Will Fetters – "A Star Is Born"
Best Original Screenplay
Deborah Davis and Tony McNamara – "The Favourite"
Paul Schrader – "First Reformed"
Nick Vallelonga, Brian Currie and Peter Farrelly – "Green Book"
Alfonso Cuarón – "Roma"
Adam McKay – "Vice"
Best Cinematography
Łukasz Żal – "Cold War"
Robbie Ryan – "The Favourite"
Caleb Deschanel – "Never Look Away"
Alfonso Cuarón – "Roma"
Matthew Libatique – "A Star Is Born"
Best Documentary Feature
"Free Solo"
"Hale County This Morning, This Evening"
"Minding the Gap"
"Of Fathers and Sons"
"RBG"
Best Animated Film
"Incredibles 2"
"Isle of Dogs"
"Mirai"
"Ralph Breaks the Internet"
"Spider-Man: Into the Spider-Verse"
Best Foreign Language Film
"Capernaum" (Lebanon)
"Cold War" (Poland)
"Never Look Away" (Germany)
"Roma" (Mexico)
"Shoplifters" (Japan)
Best Documentary Short Subject
"Black Sheep"
"End Game"
"Lifeboat"
"A Night at the Garden"
"Period. End Of Sentence"
Best Animated Short Film
"Animal Behaviour"
"Bao"
"Late Afternoon"
"One Small Step"
"Weekends"
Best Live Action Short Film
"Detainment"
"Fauve"
"Marguerite"
"Mother"
"Skin"
Best Original Song
"All the Stars" from "Black Panther," Kendrick Lamar, SZA
"I'll Fight" from "RBG," Diane Warren
"The Place Where Lost Things Go" from "Mary Poppins Returns," Marc Shaiman, Scott Wittman "Shallow" from "A Star Is Born," Lady Gaga, Mark Ronson, Anthony Rossomando, Andrew Wyatt and Benjamin Rice
"When A Cowboy Trades His Spurs For Wings" from "The Ballad of Buster Scruggs," David Rawlings and Gillian Welch
Best Original Score
Ludwig Goransson – "Black Panther"
Terence Blanchard – "BlacKkKlansman"
Nicholas Britell – "If Beale Street Could Talk"
Alexandre Desplat – "Isle of Dogs"
Marc Shaiman – "Mary Poppins Returns"
Best Production Design
"Black Panther"
"The Favourite"
"First Man"
"Mary Poppins Returns"
'"Roma"
Best Costume Design
"The Ballad of Buster Scruggs"
"Black Panther"
"The Favourite"
"Mary Poppins Returns"
"Mary Queen of Scots"
Best Film Editing
"BlacKkKlansman"
"Bohemian Rhapsody"
"The Favourite"
"Green Book"
"Vice"
Best Visual Effects
"Avengers: Infinity War"
"Christopher Robin"
"First Man"
"Ready Player One"
"Solo: A Star Wars Story"
Best Makeup and Hairstyling
"Border"
"Mary Queen of Scots"
"Vice"
Best Sound Editing
"Black Panther"
"Bohemian Rhapsody"
"First Man"
"A Quiet Place"
"Roma"
Best Sound Mixing
"Black Panther"
"Bohemian Rhapsody"
"First Man"
"Roma"
"A Star Is Born"
Belgian Oscar contender strikes 'Close' to home
Exploring gender expectations we force upon our children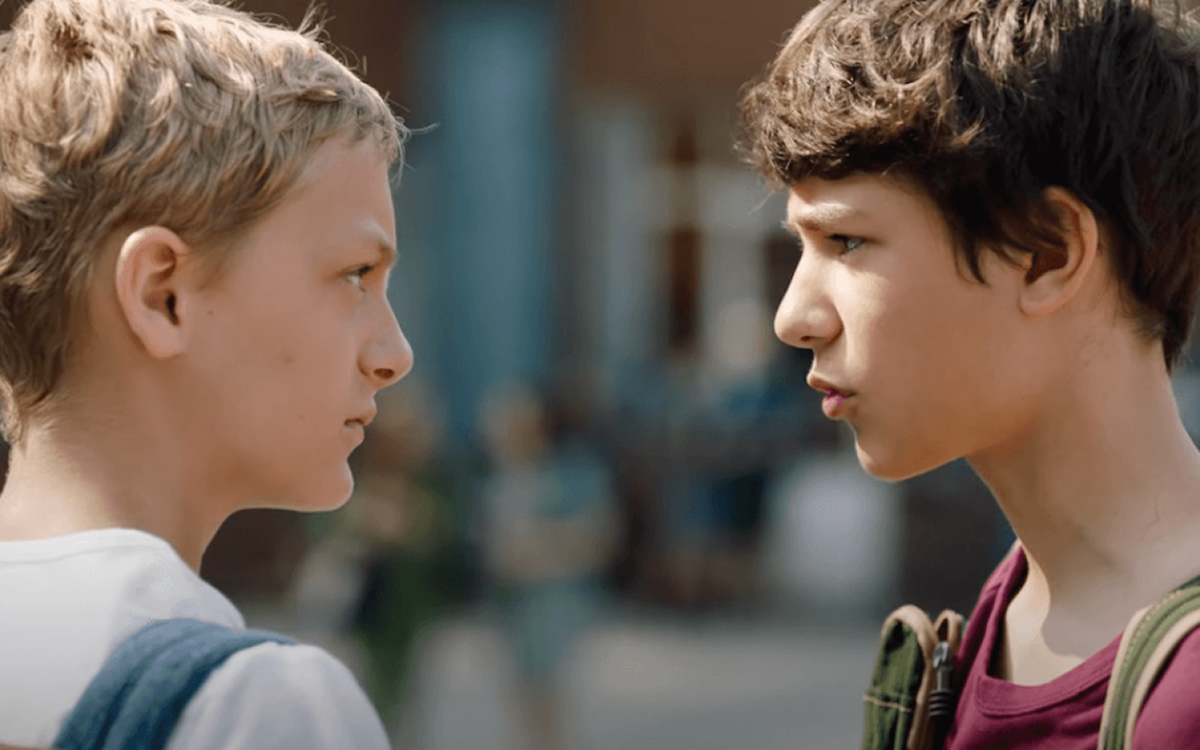 When queer Belgian director Lukas Dhont debuted his first feature film "Girl" at the 2018 Cannes Film Festival, it made quite an impression. As winner of the Caméra d'Or prize for Best First Feature, as well as the Queer Palm Award and a Jury Award for Best Performance for its star Victor Polster, it was quickly acquired by Netflix and catapulted Dhont onto the international cinema scene. He was even named on the Forbes "Europe 30 Under 30" list of business and industry professionals to watch.
Not all the attention heaped on his movie was positive, however. The tale of a teen trans girl seeking a career as a ballet dancer, it raised sharp objections from some queer and trans commentators for what they perceived as a sensationalized approach to gender dysphoria and self-harm, not to mention for the casting of cisgender actor Polster in the leading role; though other queer and trans voices – including real-life trans ballerina Nora Monsecour, who inspired the story and consulted with Dhont and co-screenwriter Angelo Tijssens during the writing process – were quick to defend the movie, the controversy nevertheless created a blemish on its reputation, and that of its filmmaker, too.
Now, Dhont is back with his second full-length film, and while it certainly marks an escalation of his success, it's not without its own detractors. "Close," based on experiences from his own childhood and again co-written by Tijssens, also took Cannes by storm, winning the Grand Prix Award this time, and has gone on to accumulate accolades from other festivals and awards bodies around the world; yet its subject matter, perhaps inevitably, has opened the filmmaker up to another round of criticism from queer observers who are uncomfortable with the story he has chosen to tell – or at least with the way he has chosen to tell it.
It centers on two young teen boys, Léo (Eden Dambrine) and Rémi (Gustav De Waele), tightly bonded best friends who start their first year of secondary school after a summer spent together in innocent but intimate companionship working on Léo's parents' farm. When new schoolmates begin to make comments about the closeness of their relationship, Léo begins to distance himself from Rémi, becoming involved with hockey and pursuing a camaraderie with the rougher, more athletic boys on his team instead; first confused, then devastated by his abandonment, the heartbroken Rémi is moved to a public schoolyard confrontation with his former friend, further driving a wedge between them and setting the stage for an unthinkable turn of events.
The film's provocative title is partly a nod to psychologist Niobe Way's book, "Deep Secrets: Boys' Friendships and the Crisis of Connection," which documents a study of intimacy among teenage boys – frequently using the term "close friendship" to describe their relationships – and was one of Dhont's inspirations for making the film. More than that, however, it's an important clue to what his movie is all about. Though the director revealed before making "Close" that it would be about a "queer character," there is no suggestion, either explicit or implicit, that its two teen friends have a sexual relationship with each other, or even that such a thing has ever crossed their minds; they are simply two boys, comfortable with each other in that tender and trusting way that only boys at their age can be. Likewise, there's no bullying, no aggressive or even "microaggressive" shaming; it's only their schoolmates' perceptions that introduce the suggestion this friendship might be something more – but that's more than enough to sour the sweetness between them, forcing us to question why some ways of being "close" are only OK for boys until they start to become men.
More to the point, perhaps, it begs the question of how this kind of low-key homophobia, so culturally ingrained that it is perpetuated without a flicker of awareness, remains persistent in a community that should know better. We don't see a lot of the adult world in "Close," but what we do see leads us to an impression that most of the grown-ups around Léo and Rémi are intelligent, educated, compassionate, and sensitive; their parents are unconditionally loving, and more than welcoming of the close companionship between their respective offspring. Yet throughout the film, throughout the boys' conflict and beyond, there is no adult figure in their lives who seems willing or able to broach the subject of sexuality, or to show by example that there's nothing about being queer – or even being perceived as queer – to be ashamed of.
These things, of course, are part of the criticism that has been leveled at the movie. Without positive messaging to counter its bleak narrative, some have seen "Close" as perpetuating a bevy of toxic tropes. Though we try to avoid spoilers, it's hard to discuss a movie like this without revealing that something tragic happens, and many have expressed disappointment that Dhont's film "punishes" its gay characters – even if we're never sure they're really gay. Further, in the absence of any affirmation of queerness (or even non-traditional masculinity), some have been troubled by an assumed reinforcement of a homophobic status quo within its narrative.
We can't – and won't – argue with any of those points. "Close" is a challenging film in the same way as "Tár," another controversial title among this year's awards contenders, in the sense that it presents a problem and doesn't offer a solution or tell you how to respond to it – yet unlike "Tár," it encourages us to feel things for its characters, and the consequences here are much more tragic. That might be especially true for queer men, certainly of older generations but still among today's youth, for whom the film may trigger traumatic memories that hit particularly close to home. That means, when it comes to deciding if you're up to the substantial challenges of watching it, you're on your own. (SPOILER ALERT: it's rough going, emotionally speaking.)
Still, "Close" is a beautiful film on a lot of levels. In the most literal sense, it's visually stunning, framed with an almost tactile up-close intimacy and brimming with the preternatural light that glows through Frank van den Eeden's delicate cinematography; in a larger sense, it strikes a resonant chord for anyone who has ever (is there anyone who hasn't?) experienced the terrible pangs of losing a childhood friendship, an unforgettable hurt it captures with heart-rending authenticity. Though we want our coming-of-age stories to be uplifting, there are some kinds of pain that cannot be erased, and it's to Dhont's credit that he doesn't try. He wants you to feel those feelings, and his movie is delicately crafted to make sure that you do, complete with the remarkable performances he elicits from his two underage stars.
That doesn't make it easy to watch, of course, but for those who are willing to take it on, it offers plenty of food for thought; and if the observations it makes about the gender expectations we force upon our children make you uncomfortable, then it's accomplished what it set out to do in the first place.