February 7, 2019 at 10:49 am PST | by Staff reports
LGBT hate crimes in the LA region rising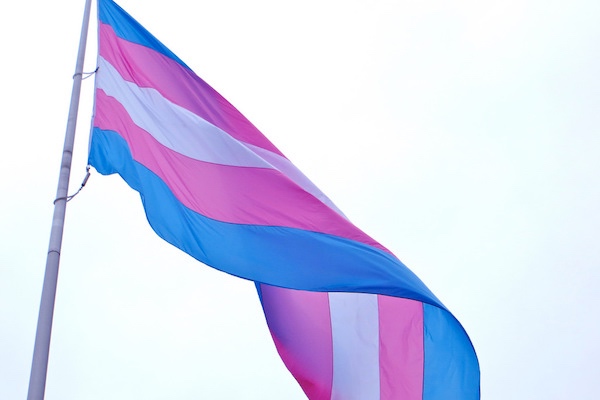 As the impact of the alleged hate crime against Jussie Smollett in Chicago continues to be felt across the United States, in the Southland, new figures show an alarming tilt up in reported attacks against LGBT Angelenos and other minority groups.
At a previously booked appearance at West Hollywood's Troubadour club on Feb. 2, the young black, gay, actor and musician performed at his first show since his reported attack. "I'm not fully healed yet. But I'm going to and I'm gonna stand strong with y'all," Smollett told the crowd of about 300 fans, adding that he fought back.
In terms of an overall clearer picture of hate crimes in the Los Angeles region, Brian Levin, director of California State University-San Bernardino's Center for the Study of Hate and Extremism told the Los Angeles Blade on Feb. 4 that the studies of the statistics published nationally by various law enforcement agencies revealed that in the Fall of 2018 there were sharp increases in hate crimes in cities such as New York, Los Angeles and Philadelphia.
Levin said that there was a sharp spike upwards that coincided with the 2018 midterm elections. From October to December, hate crimes in LA rose more than 31 percent, compared to the same period a year before, with African-American, LGBTQ, Jewish and Latino communities appearing to be the most frequent targets. But, Levin told the Los Angeles Blade, LA was the only city showing a decline in anti-Muslim hate crime.
Although the Center has yet to finish its annual report, "one reason why these diverse cities may be seeing more severe incidents of hate is that 'hate-mongers' feel emboldened," Levin said. "Our center contends that the most common threat, the most prominent extremist threat right now, is undeniably far right and white nationalists."
California as a whole had an eleven percent increase, with 56 percent of crimes being racially motivated and 22 percent directed toward the LGBTQ community, with the sharpest increase in hate crimes against minority Trans women. 
"What we've found is that demographics appear to play a role, so that in cities with proportionately larger gay communities like Los Angeles, Seattle and Washington, DC anti-LGBTQ hate crime is often the most common in a given year," Levin added. "In 2018, the LGBTQ community overall in Los Angeles was the target of more crimes at 70, but gay males were second to African-Americans, with 56 and 61 respectively. There were 17 transgender crimes in the city, down from 25 in 2017. That year gay males were the most frequent target in the city with 65 criminal incidents."
Crimes targeting gays, lesbians and LGBT groups represented 21 percent of all hate crimes, according to the LA County Commission on Human Relations report, which also noted that 76 percent of those crimes were violent in nature.