Exclusive: Rep. Kennedy leads congressional resolution against Trump trans military ban
Measure says anti-trans policy is based on junk science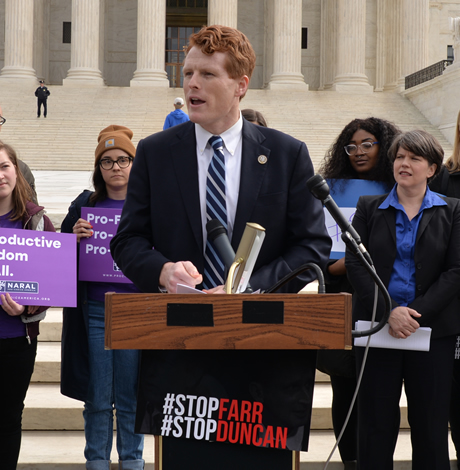 Rep. Joseph Kennedy (D-Mass.) is set to introduce a resolution in the U.S. House rejecting President Trump's transgender military ban as a discriminatory policy based on junk science, the Washington Blade has learned exclusively.
Kennedy, chair of the Congressional Transgender Task Force, is set to introduce the non-binding resolution against the policy in the U.S. House on Monday. A Kennedy aide said 103 co-sponsors have signed on to the legislation, but that list is expected to grow.
"No one willing to serve in our armed services and sacrifice for this country should be subjected to intolerance and bigotry from their commander-in-chief," Kennedy said in a statement to the Washington Blade. "But beyond the message sent to our service members, the president's tweets sent a hateful, harmful message to every single transgender man, woman and child in this nation. Today, my colleagues and I are not only rejecting this misguided policy, but telling every transgender American that they are seen, they are heard, and they will not be erased or discounted by their government."
A draft copy of the resolution cites Trump's 2017 tweet pledging to ban transgender people from military service "in any capacity" as well as the implementation plan from former Defense Secretary James Mattis, which critics say relies on junk science in its justification for Trump's policy.
The House "strongly opposes" Trump's ban, the draft resolution says, and rejects "the flawed scientific and medical claims" in the Mattis implementation plan that justify it. Additionally, the draft resolution urges the Pentagon to refuse to instate Trump's ban and to "maintain an inclusive policy allowing qualified transgender Americans to enlist and serve in the armed forces."
A Kennedy aide said he isn't sure about timing for a potential House floor vote on the resolution but is hopeful it'll be soon.
Kennedy's resolution isn't the only congressional action against the ban. New legislation introduced by Rep. Jackie Speier (D-Calif.) in the House and Sen. Kirsten Gillibrand (D-N.Y.) in the Senate seeks to codify openly transgender military service. The legislation would thwart Trump's ban by ensuring transgender service members can stay in the military and qualified transgender people can enlist in the armed forces.
All of the legislative initiatives follow the decision from the U.S. Supreme Court to issue stays on lower court orders against Trump's transgender military ban, essentially allowing the policy to go into effect. (Technically, one injunction against the ban issued by a federal court in Maryland remains standing, but the order isn't expected to last long. The U.S. Justice Department is seeking to have it dissolved following the green light from the Supreme Court.)
Federal judge issues mixed ruling in Kansas Trans case
Fort Riley Middle School, located on the sprawling home to the U.S. Army's First Division, has policies to protect LGBTQ+ students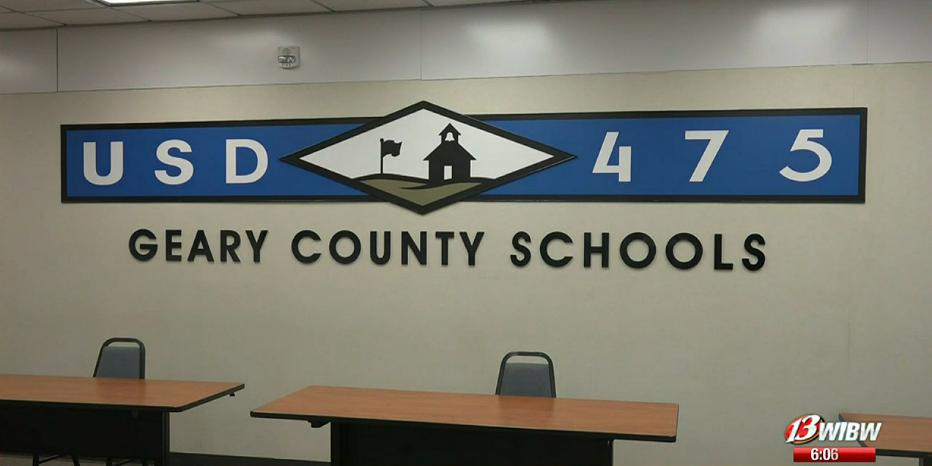 TOPEKA – In a ruling last week, a U. S. District Court allowed the Geary County Unified School District 475, (GCUSD 475) to continue its policy of requiring teachers and staff to respect trans students pronouns and additionally not out them to their parents.
However, Judge Holly Teeter sided with the teacher that brought the lawsuit prohibiting the GCUSD 475 from disciplining her for her refusal to follow policies based on her religious beliefs.
Fort Riley Middle School, located on the Ft. Riley post, the sprawling home to the U.S. Army's First Division, has a long standing set of policies to protect LGBTQ+ students.
A math teacher Pamela Ricard, sued Geary County Schools over LGBTQ anti-discrimination those policies claiming that those policies conflicted with her Christian beliefs. Ricard was represented by Alliance Defending Freedom, a conservative Christian legal advocacy group listed by the Southern Poverty Law Center as a hate group for its anti-LGBTQ+ lying and deceptive propaganda.
Teeter, was nominated by former President Donald Trump and on August 1, 2018, the U.S. Senate confirmed her as United States District Court Judge for the District of Kansas.
Topeka Capital-Journal journalist Jason Tidd reported , Teeter issued a preliminary injunction on Monday blocking the school from disciplining Ricard if she reveals preferred names and pronouns of her transgender students when communicating with their parents.
"The Court relies on Plaintiff's statements that she does not intend to communicate with a parent for the sole purpose of disclosing a student's preferred name and pronouns," Teeter wrote.
Ricard has two transgender students in her class, the judge wrote, neither of whom have authorized the district to disclose their preferred names and pronouns to their parents. While Ricard uses their preferred names in class and avoids pronouns, she has emailed parents using a student's legal name and biological pronouns, the Topeka Capital-Journal noted.
"Plaintiff believes that addressing students one way at school and a different way when speaking to their parents is dishonest," the opinion states. "Being dishonest violates her sincere religious beliefs."
According to the Topeka Capital-Journal, Teeter, ordered the injunction to remain in place until May 18 or until Ricard's contractual responsibilities to the district end, whichever comes last. Court records state that Ricard is not returning to work next year at Fort Riley Middle School, after teaching in the district since 2005.
Will Rapp, a statewide organizer for the Kansas chapter of GLSEN, told the Capital-Journal:
"Any effort to force teachers to out students to their guardians is a violation of young people's privacy and can place vulnerable young people in harm's way," Rapp said. "When transgender and nonbinary youth feel unsafe at school, they experience negative impacts not only to their health, but to their academic achievement and likelihood of graduating or moving to higher education opportunities.
"Attempts to forcibly out students also jeopardize educators' ability to foster trust and create the kind of safe school environment that allows young people to grow and learn without fear of harassment or discrimination."
WNBA players back petition for Biden to 'prioritize' Brittney Griner's release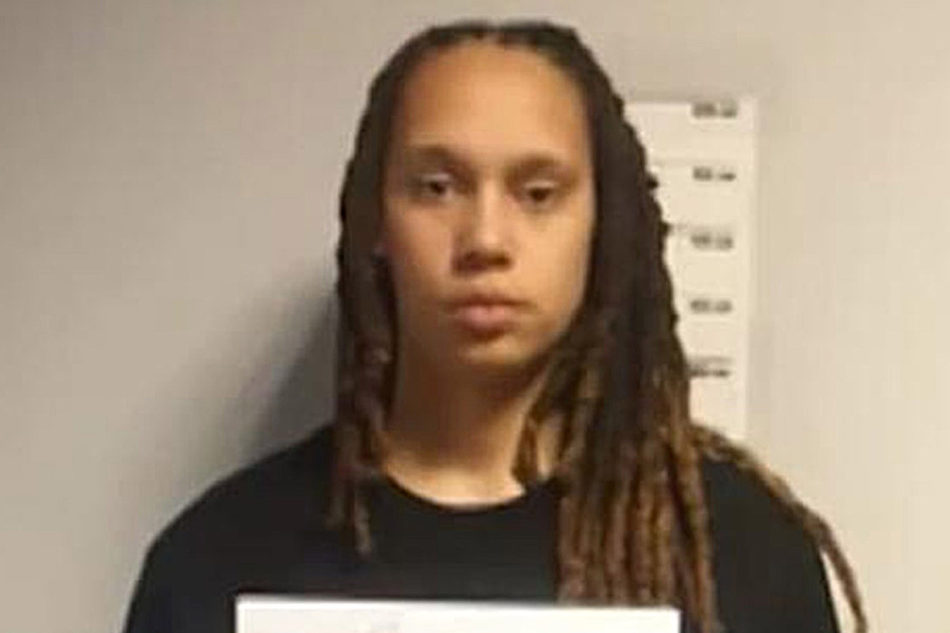 WASHINGTON — The Women's National Basketball Players Association has endorsed a petition that urges the Biden administration to "prioritize" WNBA star Brittney Griner's release.
"It is imperative that the U.S. government immediately address this human rights issue and do whatever is necessary to return Brittney home quickly and safely," reads the Change.org petition that Tamryn Spruill, a freelance journalist and author, created.
"The WNBPA and its members proudly join Tamryn Spruill, the creator of this petition, in demanding that lawmakers prioritize Griner's return," it continues. "White House and Biden adminsitration, we ask that you take action today—doing whatever is necessary—to bring Brittney Griner home swiftly and safely."
More than 135,000 people have signed the petition.
Spruill on Saturday in a tweet said the WNBPA, a union that represents WNBA players, partnered with them and Change.org "in demanding that our elected officials work urgently to gain BG's swift and safe release."
A new phase in the Brittney Griner/Change.org petition is underway! @TheWNBPA has partnered with me and @Change in demanding that our elected officials work urgently to gain BG's swift and safe release.

Details here:https://t.co/AHtb1DYcSI#WeAreBG

— Tamryn Spruill (@tamrynspruill) May 14, 2022
Griner — a center for the Phoenix Mercury and a two-time Olympic gold medalist who is a lesbian and married to her wife — was taken into custody at Moscow's Sheremetyevo Airport in February. Russian officials said customs inspectors found hashish oil in her luggage.
The State Department earlier this month determined Russia "wrongfully detained" Griner. A Russian court on Friday extended her detention for another month.
"The Russian system wrongfully detained Ms. Griner," then-White House Press Secretary Jen Psaki told reporters on Friday during her last White House briefing. "We take our responsibility to assist U.S. citizens seriously. And we will continue to press for fair and transparent treatment for all U.S. citizens when they are subject to legal processes overseas."

"Now, because the State Department recategorized her as wrongfully detained, it means that our Special Presidential Envoy for Hostage Affairs — it's quite a title but a well-deserved one — is going to be overseeing this case and leading the effort," added Psaki. "Because it's a deliberative process and we know from experience of bringing other Americans home, we're just not going to detail what those efforts look like at this point in time."
Griner faces up to 10 years in prison.
Disney donating all profits from pride merch to help LGBTQ+ community
"Disney has a long history of supporting LGBTQ+ organizations & charities- the Pride Collection is showing our support for the community"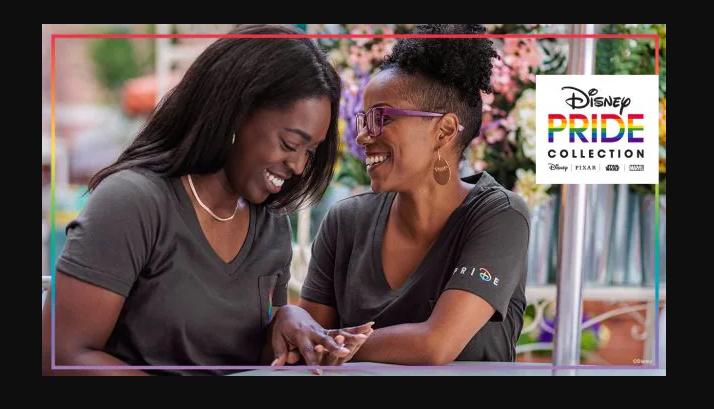 BURBANK – The Walt Disney Company announced Monday that it is donating all of the profits of its pride merchandise to charities that help the LGBTQ community. The announcement comes over the company's battles with Florida's Republican political leadership over the passage of the 'Don't Say Gay' measure and more recent government actions that removed the self-governing law over Disney-held properties known as the Reedy Creek Improvement District.
In a post on the company's blog, Disney Senior Vice President, Global Marketing Lisa Becket, who identifies a member of the LGBTQ+ community herself wrote:
"Disney has a long history of supporting LGBTQIA+ organizations and charities around the world, including GLSEN in the U.S. This year, we are further deepening our support. We will be donating all of our profits from the Disney Pride Collection sales now through June 30, 2022, to organizations that support LGBTQIA+ youth and families. This includes merchandise from Disney, Pixar, Marvel, and Star Wars.
In the U.S., profits from the collection will benefit GLSEN, PFLAG, The Trevor Project, Zebra Coalition, Los Angeles LGBT Center, LGBT Center Orange County, San Francisco LGBT Center and Ali Forney Center. Profits from other regions around the world will continue to support local charities in those countries. You can learn more about these organizations and their incredible, impactful work by visiting TWDCPrideCollection.com.
I'm proud to share just a bit about what we are doing for the LGBTQIA+ community and to joyfully celebrate Pride not just for the month of June, but all year-round."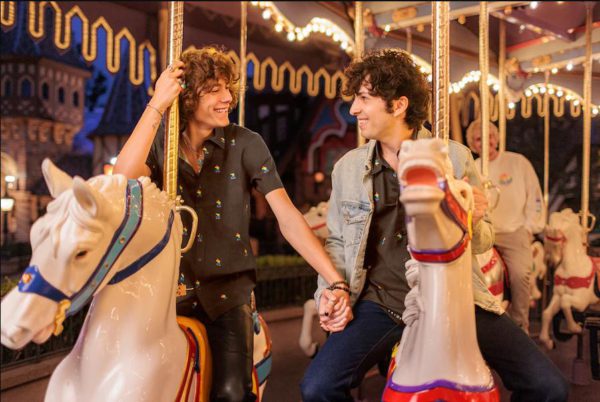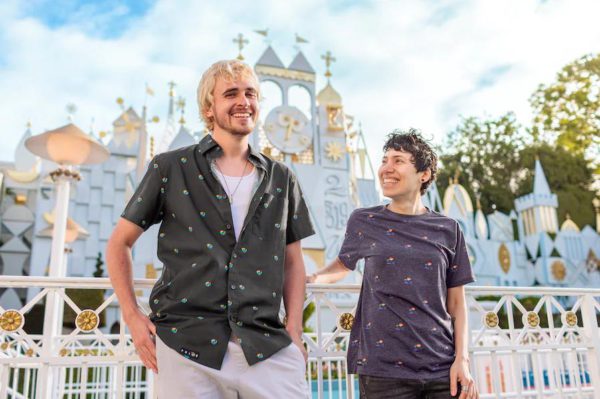 The company also noted:
"The Disney Pride Collection is just one way Disney Parks, Experiences and Products is showing our support for the LGBTQIA+ community during the month of June. There's plenty to celebrate at our theme parks and resorts, from entertainment and art displays to festive décor, Disney PhotoPass Service photo opportunities, and themed food and beverage offerings. We'll also be highlighting inspirational and celebratory stories about our guests, cast and community on the Disney Parks Blog and across our social media channels."