Gay, lesbian TV critics assess the 2019 lineup
'Walking Dead,' 'Batwoman' among new season standouts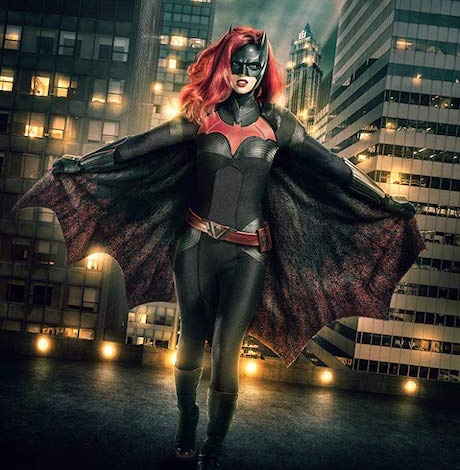 The Television Critics Press Tour is underway and there are some unexpectedly great upcoming shows with LGBTQ characters would should all be excited about. The Los Angeles Blade's Susan Hornik spoke to reporters about their thoughts.
John Griffiths,
TV Critic/Executive Director, GALECA: The Society of LGBTQ Entertainment Critics
Frankly, to me, TV's still having a tough time putting up shows that I call "Beyond LGBTQ" — i.e. shows that don't just feature characters in the rainbow, but actually resonate deeply as grippingly human or richly funny because the humor's incredibly universal in some way.

I, of course, applaud shows that trumpet gay, lesbian, bi, trans and gender-fluid characters, but too often—even when the show's creators are in the LGBTQ neighborhood themselves—the characters and themes come off to me as self-congratulatory, overly earnest, somehow self-conscious, still stereotypical and just not truly special.

I feel the same about all characters in TV and even movies in general. I'm not THAT cranky—I'd just settle for genuinely entertaining, but even then . . .  Anyway, I wanna first complement "The Walking Dead" and Ross Marquand for making us forget heroic, one-armed Aaron on that zombie drama is gay. He cares, loves, freaks out over zombies and bitches about other people just like all the other characters on the show. The writing's pretty sharp this season in general, so I'd put this long-running hit's new batch of episodes on the top of my LGBTQ winter/spring TV shows to DVR list.

While I remain devastated that Comedy Central cancelled the sublimely ridiculous "Idiotsitter," "The Other Two," a just-premiered comedy with a random premise, is helping me nurse my wounds. Drew Tarver is perfectly dry as a sadsack New York actor with a sweet adolescent brother who's suddenly a huge pop star. That music biz plot is incidental really to Tarver's personal issues, which includes crushing out on his superhot roomie, a straight "bro" who is totally fine masturbating in front of him. The show's balance of satire and "Girls-esque" angst was a little wobbly in the first episode, but the show's already worked out its tonal kinks to become a uniquely sweet-hearted addiction. No wonder it's been renewed for another season.

Another highlight is "Killing Eve" season two! Sandra Oh as a spy and Jodie Comer as the psychopathic assassin she's after and is attracted to . . . that's a serious draw, especially after Oh's character stabbed Eve in season one's finale. I also like "The Red Line," where Noah Wyle plays a man who's cop-husband is shot dead. Thats the starting point of this groundbreaking network drama, produced by "Selma" director Ava DuVernay and Greg Berlanti. CBS, you're looking more interesting!

Hulu's adorable new comedy, "Shrill"  lets "SNL" star Aidy Bryant's good heart and self-effacing Mary Richards-esque humor shine in this comedy about a journalist at an alternative weekly newspaper. Bonus: Hedwig himself, John Cameron Mitchell, plays her jaded boss.

When it comes to shows in general, I'm especially keen on catching "Pennyworth," EPIX's "Gotham" prequel that shows a young Alfred Pennyworth (dreaaaamboat Brit star Jack Bannon) working security for Bruce Wayne's billionaire dad Thomas in groovy '60s London. Brit retro-pop star, Paloma Faith absolutely kills it as his nemesis, a totally new villainess named Bet Sykes. Mark my word, she'll soon be your favorite new bad girl.

I am also excited about PBS's miniseries version of Victor Hugo's "Les Miserables," with Dominic West as poverty-stricken, bread-stealing Jean Valjean and David Oyelowo as vile police guard turned inspector Javert. Also, DC's "Doom Patrol" is the most interesting, entertaining, satisfying superheroes show to come along in a long while.

Malcolm Venable,
Senior Editor, TVGuide.com
Two shows that stand out most are Showtime's "Black Monday" and "Boomerang" on BET. On the first, although a character is revealed to be gay, I'm most interested in seeing Andrew Rannells, who's openly gay, play a character who's straight.

And on "Boomerang," one of the male supporting characters is a masculine,bi/sexually fluid guy. He puts a new face on fluidity for black men that I felt was surprising and has the potential to open up the audience to see faces it hasn't before on the network.
Brian Whisenant,
Editor, Awardswiz.com
It's been great to have "Will & Grace" back on network television, and I even considered watching "Grey's Anatomy" again thanks to the very cute (and out) Jake Borelli (I settled for YouTube clips instead!) Many of my most recent queer discoveries have come from Netflix. I absolutely loved "Ander and Omar" on the Spanish show "Elite" (which also included a murderously sexy throuple) as well as the recent hit "Sex Education" with the fantastic Ncuti Gatwa as gay teen Eric. Both of those shows will be getting second seasons.

After watching "Sex Education," Netflix suggested I watch "Degrassi: Next Class," which I quickly binged thanks to several delightfully queer characters. Too bad the show is still in limbo without a renewal in sight. But my favorite LGBTQ characters are on two recent Dorian Award-winning shows. The entire cast of "Pose" is perfection, and I absolutely can't get enough of both David and Patrick on "Schitt's Creek."

Of the new shows, I'm most intrigued by "Batwoman." I have a soft spot for Greg Berlanti and the CW and love that David Nutter is directing the pilot. I also have high expectations for Ruby Rose in the iconic role.
Trish Bendix,
Freelance critic

Some shows I am particularly excited about: The return of "Vida," which is a cast of Latinx queer women/nonbinary people and run by out EP Tanya Saracho. I love "The Other Two" on Comedy Central — unapologetic gay content. Obviously thrilled about the return of "The L Word" as that will provide several queer women in one single show in relation to each other — something that we rarely get to see.

"Broad City" stars two queer women in a very grounded but hilarious universe full of LGBTQs and POCs. "Pose" is incredible — the performances, the stories, the people in front of and behind the camera. It's a true community-based show. Lena Waithe continues to infuse queerness and blackness into her work in a way that has never really been allowed before, because networks are trusting creatives like her to dictate their own narratives and it's paying off. Can't wait for her TBS pilot, "Twenties."
I look forward to seeing how "Abby's" does, with bisexual lead, Natalie Morales. There are things to look for and forward to, but the majority of programming today is still very cis straight and white, with maybe a pop of color or queerness every once in a while to fill a quota. The change is happening but it's still slow — mostly because the programming reflects an audience based on the cis white straight guys in charge of networks.
Black Deafhood: A journey at the intersection of sexuality, disability, race
Gallaudet's Bobbi-Angelica Morris on their activism and art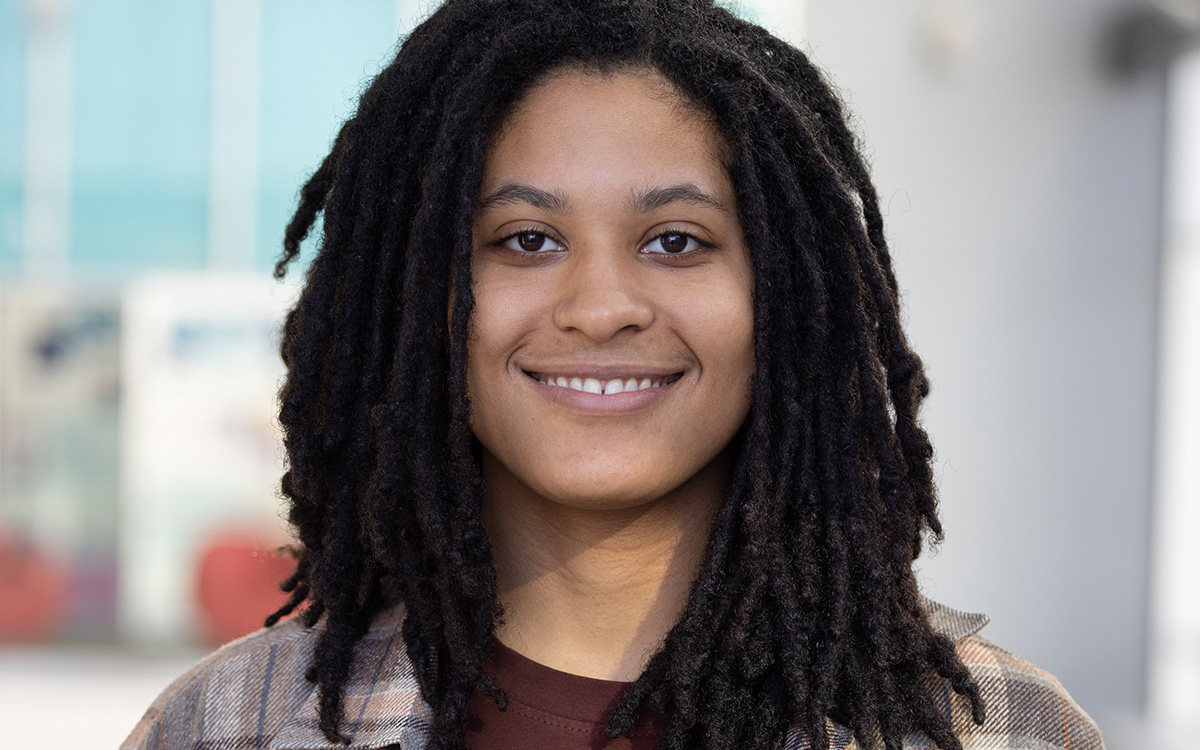 Editor's note: One in four people in America has a disability, according to the CDC. Queer and Deaf/disabled people have long been a vibrant part of the LGBTQ community. Take two of the many queer history icons who were disabled: Michelangelo is believed to have been autistic. Marsha P. Johnson, a hero of the Stonewall Uprising, had physical and psychiatric disabilities. Today, Deaf-Blind fantasy writer Elsa Sjunneson, actor and bilateral amputee Eric Graise and Obama administration Assistant Secretary of Labor for Disability Employment Policy Kathy Martinez are just a few of the people who identify as queer/Deaf/disabled. The stories of this vital segment of this queer community have rarely been told. In its series "Queer, Crip and Here," the Blade is telling some of these long unheard stories.
"My 'coming out' story looks more like me telling someone my favorite cookie flavor is chocolate chip," Bobbi-Angelica Morris, a Gallaudet University graduate student, activist, poet, photographer, videographer and visual artist, told the Blade, "than an emotional roller coaster."
"I've always embodied this carefree energy pertaining to who I am, what my purpose is, and how I show up for others," added Morris, who is Deaf/Hard of Hearing and identifies as a Black, nonbinary, queer and abolitionist artist.
Earlier this year, Morris, 23, received the Mary Bowman Arts in Activism Award from the National AIDS Memorial, the San Francisco organization that displays the internationally acclaimed AIDS Memorial Quilt.
Over the phone and in email, Morris spoke with the Blade about a range of topics – from her "Deafhood" to how she felt safe at a queer Halloween party.
Morris, who uses she/they pronouns, grew up in different parts of the East Coast. They spent most of that time in Richmond, Va.
"Growing up, most of the people around me would ask if I was gay," Morris said, "because I fit into the stereotypical realms of present day msc [masculine] presenting dykes."
"No one questioned me when I actually came to terms with my queer identity," they added.
Before enrolling in Gallaudet, Morris spent most of their time as a student with hearing people in schools, where most teachers and students didn't communicate in American Sign Language (ASL). Morris was the only Deaf student in their classes until they graduated from the University of Virginia in 2022 in Charlottesville. There, they majored in global development studies and minored in ASL with a concentration in disability studies and community development.
Growing up, Morris didn't know about ASL or the creativity and history of Deaf culture.
"It wasn't until I was in elementary school," Morris said, "that an audiologist said I qualified for hearing aids."
In their poetry, Morris, who speaks and signs their work, reflects on their family and their experience of being Deaf.
"I reflect on my own Deafhood:/ my playground fights/ with uneducated parents," Morris writes in a poem, "When little Black Deaf girl doesn't hear someone speak to her,/that someone thinks little Black Deaf girl is disrespectful."
Like many Deaf/Hard of Hearing people, who go to school when they don't know American Sign Language, and there are no ASL interpreters, Morris felt isolated.
"I had no knowledge of the Deaf community or of Black Deaf history," they said.
Some in Morris's family and community couldn't accept that Morris is Deaf. "Some, not out of maliciousness, prayed for my healing," they said.
What Morris calls her "Black Deafhood," has been a long journey at the intersection of sexuality, Deafness, disability, Blackness, gender, activism, and art.
Deafhood is a "journey that a Deaf person undertakes to discover his, her or their identity and purpose in life," according to a Deafhood Foundation statement on deafhood.org.
Hearing people often perceive of Deafness as a disease that should be cured, and of Deaf people as incompetent, second-class, less-valued, citizens.
Just as coming out helps queer people to affirm their sexuality and connect with the LGBTQ community and history, Deafhood empowers Deaf people to have pride in themselves – to connect with the Deaf community, history and culture.
As it often goes with finding and loving your queer self, Deafhood is a process.
In middle school, Morris watched "Switched at Birth," the popular TV series. The teen and family drama features Deaf and hearing actors and scenes in ASL.
The show jump-started Morris's interest in Deafness and the Deaf community. "But, I still didn't understand my connection [with the Deaf community]," Morris said.
Curious to discover something about Deaf culture, Morris started an informal class – a club. There, they and their friends learned signs from YouTube videos.
At the University of Virginia, Morris took a sign language class. They studies abroad for a time in India.
At Gallaudet, Morris began to feel connected to the Deaf community. They are a student in the Master of Social Work program at Gallaudet's School of Civic Leadership, Business, and Social Change. Morris will graduate with an M.S.W. degree in 2024.
They are equally committed to making art and activism – to working for social justice for Black, Deaf/disabled, queer, and other marginalized groups. A love of art and social change is etched in their bones.
"I am an abolitionist and an artist," Morris said, "I cannot be one without the other."
Their abolitionist identity is connected to how they experience intersectionality. Morris sees their life as connected "to the movement for total liberation of all our people, beings, and non-beings in this present day and beyond," they said.
Because they are an artist, they have a responsibility to use their skills to educate, inspire and protect "everyone and everything that abolitionists fight for daily," Morris said.
From early on, Morris loved being creative. During an unstable childhood, art helped Morris to express their feelings.
Fortunately, art ran in Morris's family. "My bio-mom is an amazing artist," Morris said, "so we would draw things together."
Later, Morris's god-mom gave Morris materials that sparked their interest in painting and photography.
In middle school, Morris got into spoken word poetry when one of their Boys and Girls Club mentors showed them a spoken word video. At the University of Virginia, Morris participated in poetry slams. In their Gallaudet social work program, they impressively deploy their artistic and activism chops.
Their advocacy projects are numerous. Morris is developing ASL G, a non-profit organization. The group's mission "is to develop community garden coalitions and programming for art and health wellness through disability justice," Morris said.
Morris was the former creative outreach coordinator of VOCA, a non-profit that supports BIPOC, Deaf artists.
"I have family members that have been incarcerated," Morris said. "Because of that, I want to fight the injustice of the prison industry and mass incarceration."
Morris is the president of Students Against Mass Incarceration (SAMI), a student club at Gallaudet.
Ableism, audism (discrimination against Deaf people), homophobia and racism are issues for Morris. "The white presence is prominent in many institutions," they said, "often they're predominantly white."
Morris likes being a Gallaudet student. But, "there's a lack of racial competency at Gallaudet as there is in the whole of America," they said.
The queer community has provided safe spaces for Morris.
Once, Morris and their partner attended a queer Halloween party in Charlottesville. "Half the people in attendance knew or were learning sign language," Morris said. "I think it was then that I realized how connected the queer community was in ensuring no one was left out."
Morris went to the party as Beast Boy, and their partner went as Raven from Teen Titans.
Follow Morris on Instagram @Blckrainbow5