February 24, 2019 at 5:05 pm PST | by Susan Hornik
Behind the glam at the Oscars
Academy Awards week may be over, but there's still so many interesting moments to share and discover. Los Angeles Blade's Susan Hornik wraps up the Hollywood awards season with a behind the scenes look at all the glam and how it came together to make this year the most stylish (and gayest season) in history.
Lookin good
"I loved the fact that the the LGBT community is helping push Hollywood out of the red-carpet fashion mud by being more creative with color, pattern and materials," noted celebrity stylist Michael O'Connor. "It's been a while since the red carpet has looked this good."
Billy Porter has been pushing the fashion envelope all season and didn't disappoint on the Oscars red carpet, said O'Connor. "His glam Oscar tuxedo-gown was definitely a media moment and a fashion push. The tuxedo gown was by Christian Siriano and, like many Oscar gowns, was reportedly put together in a week!"
"Certainly we've seen actresses, like Sharon Stone and others, work the mens' tuxedo look. Although the look was definitely eye-catching, I'm not sure men's gowns will become a red-carpet fashion staple."
O'Connor preferred Porter's tuxedo inspired, but with a very wide-legged pant outfit. "He used an Oscar Heyman yellow and white diamond flower pin (worth over $100,000.00) to focus the eye on the cravat of the tie. I loved the look and the pin."
One jewelry trend that O'Connor is seeing overall is proportion. "Big jewelry is the hottest element happening now —bring on the bold bling! With beading on gowns much more subdued overall than in other years, the ornamentation, frills, etc., are getting larger."
Oscar Hair
Sharon Dorram, Master Colorist at Sharon Dorram Color at Sally Hershberger Salon,
breaks down hair color trends seen during awards season.
Platinum Blonde
We saw a range of Platinum Blonde this year on the carpet! It truly is an eye-catching color that can be so complimentary to the skin tone and facial features. A few celebrities that I saw rocking this look on the carpet included Lady Gaga, Lucy Boynton and Brie Larson.
Lady Gaga – This is an icy cool platinum blonde and was definitely the most eye catching color of the evening. It's a crystal clear version of the platinum blonde that really makes her glam and facial features shine. I also love that she warmed up her skin with a bronze to really make her hair color pop.
Lucy Boynton – This glamourous blonde brings be back to a classic Hollywood chic from the 50's. It's more of an icy blonde platinum color with highlights that give it dimension. She has that pale, creamy skin tone that really works well with this shade.
Brie Larson – Brie came to the Oscars with this very stunning blonde that's more of a natural and wearable version of a platinum. I love that you can see her eyebrow color and root color match, which gives a correlation to her natural colo
Oscar Flowers
Floral designer, Mark Held, who expertly runs Mark's Garden, created lovely decor for the Governor's Ball. Flowers were shipped from Holland, Thailand, South America and Australia.
"We created unique floral compositions in saturated shades of deep red accented with bright gold, evoking memories of the grand movie palaces of the past," he said. "Thousands of brilliant red tulips, velvety burgundy roses, mauve orchids and dark purple calla lilies were packed into a medley of mixed gold containers that lined the guest tables.
Governors Ball Cocktails
Celebrity mixologists Charles Joly and Andy Seymour made sure attendees were feeling lively with their array of creative cocktails, like the Rosella and the Ancho Old Fashioned, for this year's after party gala. Fun fact: 6,000 specialty cocktails were served!
Rosella
Ingredients:
1 1/2 ounces Tequila Don Julio Blanco 1/2 ounces White Vermouth
3/4 ounces Fresh lemon juice
1/2 ounce simple syrup
5 drops Scrappy's lavender bitters
1 1/2 ounces Fever Tree ginger beer
Hibiscus flower
Orange oils
Combine Tequila Don Julio Blanco, white vermouth, fresh lemon juice, simple syrup and bitters into a shaker with ice. Shake gently.
Strain into a flute over a hibiscus flower.
Top with Fever Tree Ginger Beer and mist with orange oils.
Gifting Suites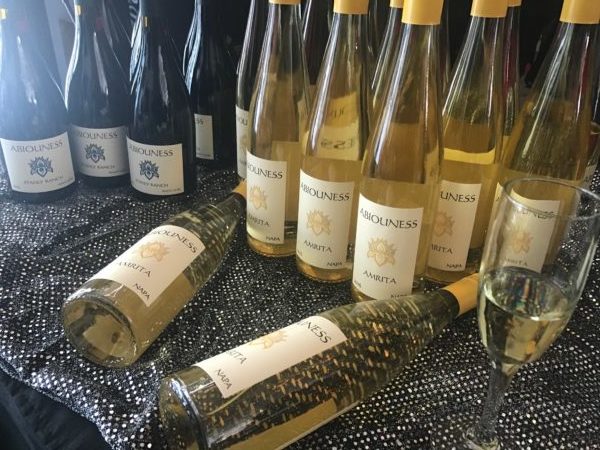 At Doris Bergman's Style Lounge, over 100 of Hollywood's finest turned out to celebrate and pay homage to the film industry. Hosted by Jonathan Sweet of Building For The Stars and presented by Buywine.com and Precious Vodka, the party featured an incredible array of items.
Guests made donations for a Post-Holiday Gift Drive benefitting 'Wednesday's Child' — a weekly segment airing on KTTV FOX 11 News, which highlights 'harder to place' children in the LA County foster care system.
Gifts and services were provided by: Montecristo Cigars, Quantum Rejuvenation, Milena's Boutique, CURTIS & Co. Timepieces, La Cristallerie des Parfum de Paris, Free Bird Remedies, Lasio Hair Care, Beauty Kitchen, S&G THESIGN, Twisted Silver Jewelry, My Saint, My Hero Bracelets, Zirconmania & Diamond Veneer, Timmy Woods Designer Handbags, Sue Wong Couture Gowns & Fragrance, Sugar Me Life, Hint Water, Art Lewin Bespoke Suits & Tuxedos, Spa Girl Vodka, Rock Your Hair, Author Kathleen Heim "The Rules of Nines," Olecea Beaute, LiquidNano, Junkless Granola Bars, Chapstick, Canteen Wine, Kam Shield, Canteen Wine, Dragon Island Spice Co., Vita Coco, and author, Scott Kelley, "We All Die Young."
Gavin Keilly, CEO of GBK Productions, hosted an exquisite lounge at the St Supery Winery by Chanel. Hollywood's biggest stars were gifted this year's must-have items from global trips, the latest skincare, clothing and jewelry, valued at over $50,000.
The invited talent and press were welcomed by WEN Hair and Body Care by celebrity gay stylist, Chaz Dean who was onsite to personally style, and offer hair tips to each guest as well as present them with products from their haircare, body care, lip care, fragrances and candle lines. Guests were wowed when meeting Temi, The Personal Robot, which is a robotic assistant incorporating Alexa with an indoor navigation system. Suzhou Tourism offered trips to the Kempinksi Hotel Suzhou location in China, which offers luxurious rooms and a world-renowned golf course.
Amazing gifts received were AZN Labs anti-aging skincare with ingredients and science from Japan and Korea, Ettitude 100% organic bedding made from bamboo, U.SK Under Skin premium dermocosmetics, wine from St. Supery by Chanel, PlaneAire Surface & Air Purifying Travel Mist, an all natural travel mist which kills 99.99% of illness causing bacteria found on planes, Lucky Soul CBD products made from hemp, Vetreska pet lifestyle products and Ximo's traditional Chinese Snowflake cake.
LunchboxWax provided a $1,500 gift card for their boutique speed waxing services, Nicole Frank TWE gifted clothing designed for comfort in a fabric that zips on to move from the office to cocktails, CA Caviars debuted their sustainable caviar. Also, Point Reyes Farmstead Cheese Company gave a VIP Farm-to-Table Cheese and Farm tour, Signature by basicare debuted beauty tools and brushes, and Bridgewater Candle showcased candles that give back to children.
GBK Productions always partners with charities for their events to help raise awareness with the Reach Up, Reach Out organization, which educated guests and about their work caring for orphans and widows in developing nations.
In celebration of Oscars weekend, celebrity attendees at Rafi's Gift Lounge were gifted luxurious and exotic vacations, rich cultural experiences, rejuvenating spa treatments, fine jewelry and more. Live musical performances throughout the day included legendary soul artists from Rock N' Roll Hall-of-Fame groups, The Temptations (Louis Price) and The Platters (Sonny Turner). This year's gift lounge featured contemporary and fine jewelry, beauty and health treatments, and premium spirits. For each celebrity attendee, a donation was made to orphaned children in Myanmar.
Spike Lee, Marina De Tavira, Peter Farrelly, and Keegan-Michael Key, along with numerous soap stars were among the many celebs that attended.
"Considering I have never been to a gifting suite before, I was in for a great surprise as this was my very first!" quipped Gia Gunn, ("Ru Paul's Drag Race") "What a wonderful atmosphere from the delicious appetizers to all the fabulous brands and products that were there. I had a delightful experience and cannot wait to attend another one!"
Debbie Durkin held her 12th Annual EcoLuxeLounge was a behind-the-scenes, invitation-only charity event supporting Lady Victoria's Preserve Our Wild Foundation, which supports animal conservation and banning trophy hunting.
Durkin always tries to find and share eco-friendly and eco-safe products, as well as promoting sustainable lifestyles. Brand attending included Avahlee Luxury Medical Spa: Utah's premiere Spa; Blue Marble Cocktails; celebrity hypnotherapist/author, Kimberly Friedmutter, Burnetie Shoes and Your Box Box."
"It's so much fun to meet all the companies here!" enthused gay actor, Rex Lee, who has been busy with numerous Hollywood auditions.