Closet cases lining up to defend Jussie Smollett
And kudos to Oprah for her 'Leaving Neverland' show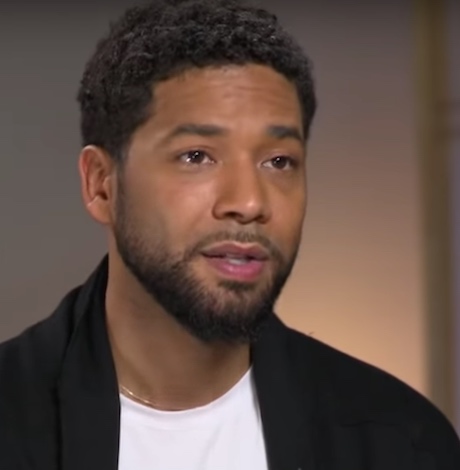 "He is circumcised. I have a gorgeous, circumcised penis and I want him to have the same." — Andy Cohen is not talking about what he looks for in a prospective paramour's equipment. He's talking about his son.
One of the statistics I have cited lo these two-plus decades is that most men have their first sexual experience with other men. I realize this is not particularly scandalous to the men reading this column. But we are talking all men – straight and gay alike.
Before you go all Corey Feldman on me, the term "sexual experience" often refers to a "circle jerk", which figures into so many art films in my collection. This came back to me when I read about the proliferation of jerk-off clubs targeting straight men. Before you rush off to buy a membership, it should be noted that these clubs have strict policies against any oral or anal interaction, and one must keep one's hands to oneself. Kinda takes all the fun out of it.
This inevitably leads to a discussion about "Leaving Neverland."
I can't imagine anything in there shocked or even surprised my readers. Learning that Michael taught these boys how to masturbate fits into the aforementioned statistic. But the similarity ends there. Beyond all that sex stuff – which I believed – these boys (now men) truly loved Michael Jackson. What troubles most people about this – aside from, of course, the idea of falling in love with one's abuser – is that these men identify themselves as heterosexual. Not only heterosexual, but married with children.
I have had numerous discussions with people who cannot comprehend how any of this is possible. But what this doc hammered home was how it is possible to have two completely contradictory feelings at the same time. Kudos to Oprah's after-show for focusing primarily on Wade and Jimmy's emotional turmoil.
Again, putting the sex aside, these boys who had no romantic experience fell totally in love with Michael and saw themselves tossed aside when the latest Culkin came down the pike. I know how I feel when someone stops returning my calls, or simply moves on. I can't imagine what someone their age felt like.
I suspect this emotional upheaval is what has caused the most psychological damage, and I feel for them.
Despite all of the evidence pointing to Jussie Smollett's guilt, some people are still giving him the benefit of the doubt and holding onto hope that it's all just a big misunderstanding. His most vocal supporters are Tyler Perry and Queen Latifah, who say it is premature to have an opinion until we hear all of the evidence. The fact that two people with ginormous secrets say we don't have all the facts speaks volumes.
Last week, I went to a gala evening at the Dolby Theatre celebrating the 50th anniversary of "Laugh-In." For "Still Laugh-In: The Stars Celebrate," Netflix hoped to assemble the remaining living cast members. They were one short – no Goldie (for reasons well known to them, or so I'm told).
In the role of Goldie Hawn we got Miss Loni Anderson (no, not in a bikini). Happily, we did have Lily Tomlin (who did two new Ernestine and Edith Ann sketches – both of which were pre-taped), Jo Anne Worley (who was chewing up the scenery) and Ruth Buzzi (who currently bears a striking resemblance to Ruth Bader Ginsberg).
The event was hosted by Tiffany Haddish and self-proclaimed sword swallower, Neil Patrick Harris. Guest stars included Jay Leno, Billy Crystal, Bill Maher, Chelsea Handler, Cheri Oteri, and a bunch of others who I must say neither Bruce Vilanch nor I could place. The low point was a musical number by the two Ritas – Moreno and Wilson. And we had to sit through it twice. I loves me some Moreno, but this was not good. The spunky Latina made sure to let the audience know it wasn't her fault. "I'm not taking the blame for this shit – we've been sitting back there in the freezing cold for two hours!"
The evening ran very long and towards the end, people were leaving. At one point, I was pulled from my seat and asked to sit in the front row next to Norman Lear – talk about television royalty! Two seats over was "Laugh-In" creator, George Schlatter – who recognized me and said hi. All I kept thinking was, FINALLY I'm the young one! Then Norman leaned over to George and said, "Can you believe we created being funny on television?" George said, "Yeah, and they're KILLING it! But we can fix it in post!"
Priceless. The special will air later this season.
Time for another Fayewatch. You'll recall I told you that Miss Dunaway would be returning to Broadway playing Katharine Hepburn in Matthew Lombardo's play, "Tea at Five."
Faye Dunaway playing a legendary Hollywood actress — what could possibly go wrong? Prior to opening on Broadway this summer (theater and date to be announced), the show will run from June 21 through July 7 at Boston's Huntington Theatre. It's somewhat of a homecoming for Faye – she studied at Boston University, which operates the theater. Tix are on sale now at HuntingtonTheatre.org.
When we're looking forward to months and months of Fayewatch items, it's definitely time to end yet another column. For the best dish, be sure to check out www.BillyMasters.com – the site that'll never jerk you around. Sorry we didn't have room for an "Ask Billy" question. But I always have time for you. Dash your queries off to [email protected] and I promise to get back to you before Peaches Christ is announced as Faye's understudy! Until next time, remember, one man's filth is another man's bible.
André Leon Talley, iconic Black fashion journalist & editor dies at 73
Talley worked at Vogue during an unprecedented time of growth in the fashion industry in the 1980's and 1990's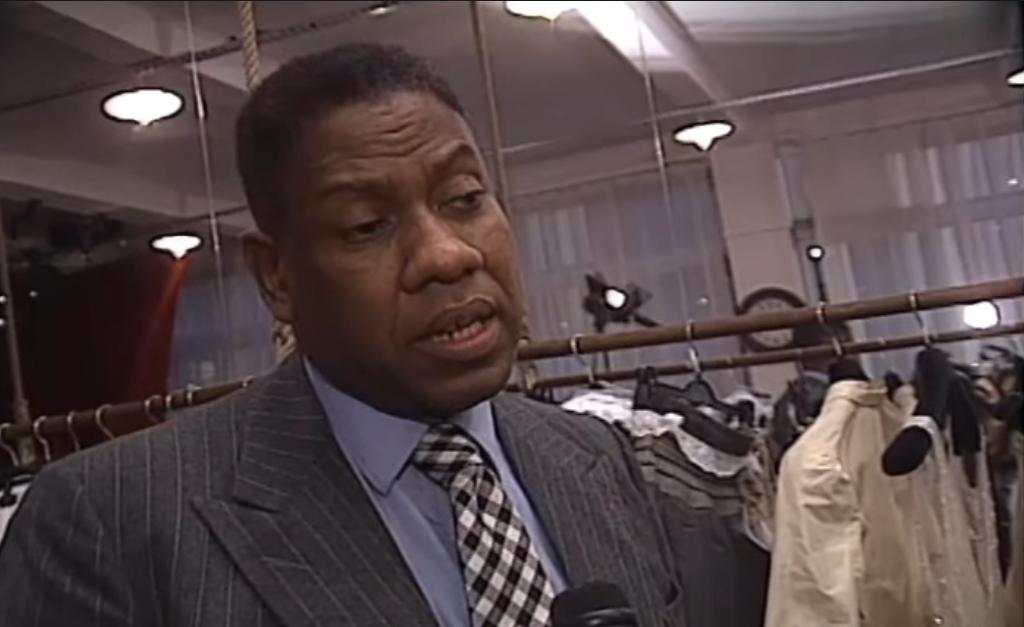 WHITE PLAINS, Ny. – André Leon Talley, a formidable iconic fashion journalist and the former creative director and one-time editor-at-large of Vogue magazine, passed away at age 73 of unspecified causes at a hospital in White Plains, an inner suburb of New York City in Westchester County, New York.
News of the famed fashion journalist's death Tuesday was first reported by celebrity news and gossip site TMZ.
Andre Leon Talley, a giant in the fashion world, has died at 73. https://t.co/eckqP7zdwk

— TMZ (@TMZ) January 19, 2022
Talley was known for his close friendships with designers like Karl Lagerfeld, Tracy Reese, Rachel Roy, singer/actress Jennifer Hudson and Vogue magazine editor in chief Anna Wintour among others.
Talley worked at Vogue during an unprecedented time of growth in the fashion industry in the 1980's and 1990's. From 1983 until late 1987, he was the magazine's the news director and was then promoted to Vogue's creative director in 1988, a post he held until 1995. He later came back to the magazine in 1998 as the editor-at-large until his departure in 2013.
Born in Washington D.C. on October 16, 1948 and raised in North Carolina, Talley graduated with a Bachelor of Arts degree in French Literature in 1970 from North Carolina Central University. He later attended Brown University, after he was awarded a scholarship, where he earned a Master of Arts degree in French Literature in 1972.
Talley's early career as a journalist saw him working at Andy Warhol's Factory and Interview magazine. He later became the Paris bureau chief for Women's Wear Daily.
His later career saw Talley hosting his own radio show principally concerned with fashion and pop culture on Sirius XM. He also released a book The Chiffon Trenches: A Memoir on May 19, 2020, which detailed his early career start and some of the issues he encountered as a Black man.
Talley was also an LGBTQ+ icon. When asked about his sexual orientation by daytime chat show host Wendy Williams during a May 29, 2018 appearance, he stated, "No, I'm not heterosexual; I'm saying I'm fluid in my sexuality, darling."
Andre Leon Talley, Fashion's Godfather | Fashion Icon Profile:
VideoFashion profile in 2020 marking of the release of Andre Leon Talley's memoir, "THE CHIFFON TRENCHES."
Andre Leon Talley | Full Address | Oxford Union:
64th Annual Grammy Awards rescheduled to April
Trevor Noah, Comedy Central's Emmy® Award-winning "The Daily Show" host will return as master of ceremonies for Music's Biggest Night®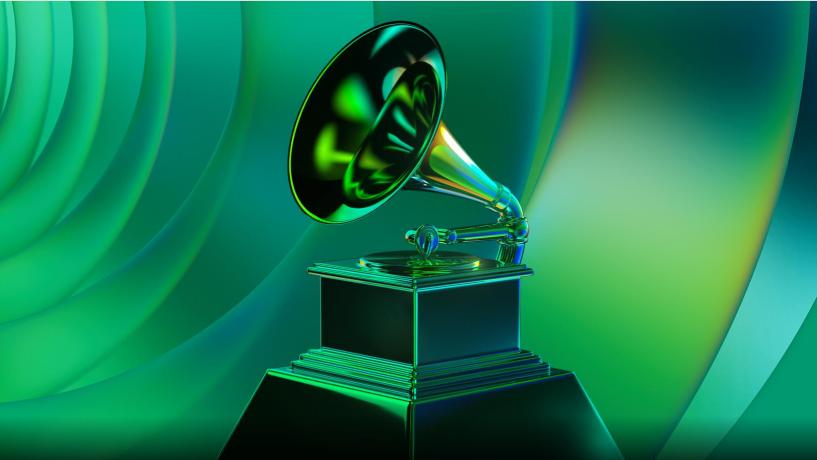 SANTA MONICA – The 64th Annual GRAMMY Awards® have been rescheduled and will now broadcast live from the MGM Grand Garden Arena in Las Vegas on Sun, April 3 (8-11:30 p.m., live ET/5-8:30 p.m., live PT) on the CBS Television Network and will be available to stream live and on demand on Paramount+.
Trevor Noah, Comedy Central's Emmy® Award-winning "The Daily Show" host and comedian, will return as master of ceremonies for Music's Biggest Night®. The show moved from its original date of Jan. 31 amid growing concerns surrounding the Omicron variant. News of the rescheduled date was initially shared via a joint announcement from the Recording Academy®, CBS and CMT.
With THE 64TH ANNUAL GRAMMY AWARDS shifting airdates, the CMT MUSIC AWARDS, country music's only entirely fan-voted award show, will move from its originally scheduled date of Sunday, April 3 to a later date in April.
Information about the date and location of the awards show will be announced in the coming weeks. This will be the inaugural broadcast of the CMT MUSIC AWARDS on the CBS Television Network. The show will also be available to stream live and on demand on Paramount+*.
Additional details about the dates and locations of other official GRAMMY® Week events, including the GRAMMY Awards Premiere Ceremony®, MusiCares® Person of the Year and the Pre-GRAMMY® Gala will be announced soon.
The 64th Annual GRAMMY Awards are produced by Fulwell 73 Productions for the Recording Academy.
'Jeopardy!' champ helps 83-year-old accept Trans people
Schneider recognized the challenges that come with being an openly Trans woman on national TV, but noted: "I thought it would be worse"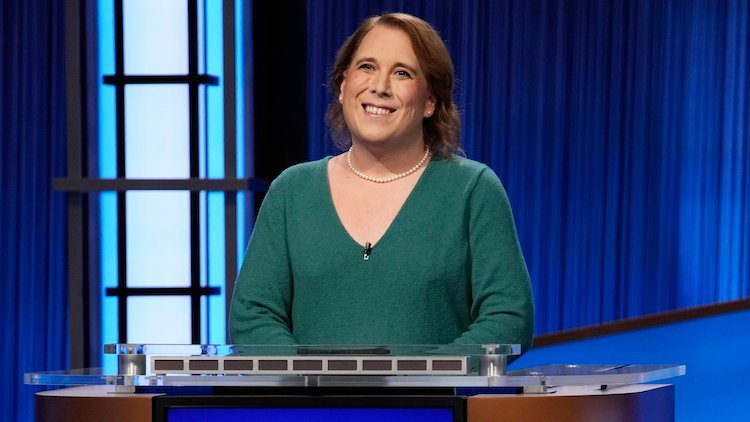 OAKLAND – Trans "Jeopardy!" champion Amy Schneider, the most winning woman in the show's history, opened up in a recent interview about learning that her TV presence helped an 83-year-old man learn to accept Trans people. 
In an interview with NPR, Schneider recognized the challenges that come with being an openly Trans woman on national TV, but noted: "I thought it would be worse."
Though Schneider has dealt with her fair share of transphobic comments on the internet, she told NPR's Ari Shapiro that she stays out of the comment sections because it's better for her mental health.
However, she did recall receiving one Twitter post that highlighted the positive impact of her visibility.
"After two to three years of conversation, you being on "Jeopardy!" every night has taught my dad to be accepting of Trans people," the post said, according to Schneider. "You're the first person he's used correct pronouns with, an 83-year-old man saying, this isn't too hard. Thanks for your message of love." 
"That is just one of the best things I could hear," Schneider said. "And that I've been able to do that, give people that experience – and if I'm helping them, that's what I want to do most of all."
On Friday, Schneider won her 33rd straight game, the third-longest winning streak in "Jeopardy!" history, amassing $1,111,800 in winnings.
Recently, the history-making contestant returned to Twitter after a brief hiatus sparked by being robbed at gunpoint over the New Year's weekend.
"Hi all! So, first off: I'm fine. But I got robbed yesterday, lost my ID, credit cards, and phone," she said, adding: "So, I doubt I'll even start writing tonight's game thread today, and if I keep winning, it may take a bit for me to get caught up. Thanks for your patience!"
Schneider, an engineering manager from Oakland, has been an inspiration to many during her historic run on the show. 
"Seeing Trans people anywhere in society that you haven't seen them before is so valuable for the kids right now that are seeing it," she told ABC affiliate KGO-TV in November, adding: "I'm so grateful that I am giving some nerdy little Trans kid somewhere the realization that this is something they could do, too."