LGBTI groups condemn terrorist attacks at two New Zealand mosques
Gunman killed at least 49 people in city of Christchurch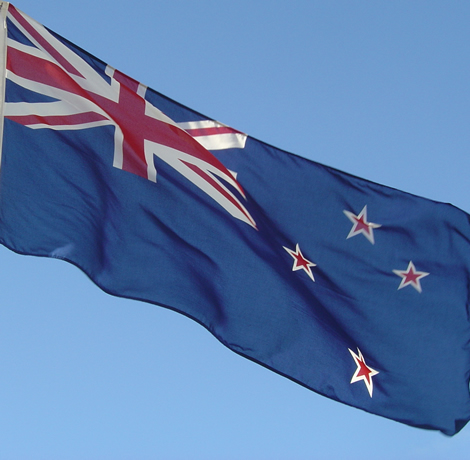 LGBTI advocacy groups around the world have condemned Friday's terrorist attack at two mosques in Christchurch, New Zealand, that have left at least 49 people dead.
Express, an LGBTI newspaper in Auckland, reported organizers of the Wellington International Pride Parade that was scheduled to take place in Wellington, the country's capital, on Saturday have postponed event.
"We, like all New Zealanders, are hurting today," said parade organizers in a Facebook post, according to Express. "We have considered long and hard about asking Wellingtonians to walk alongside us in solidarity with our friends and whanau in Christchurch; we don't want terrorists to win, we don't want terrorists to dictate how we live our lives."
The 2019 ILGA World Conference is scheduled to begin in Wellington on Saturday. The organization in a tweet said it is "shocked and saddened by the news of what happened in Christchurch."
"All our solidarity goes to the Muslim community in New Zealand and beyond," said ILGA.
Shocked and saddened by the news of what happened in Christchurch – all our solidarity goes to the Muslim community in New Zealand and beyond #TheyAreUshttps://t.co/ws80UNhOno

— ILGA (@ILGAWORLD) March 15, 2019
Media reports indicate a 28-year-old gunman who was born in Australia killed 41 people at a mosque near downtown Christchurch when he opened fire at around 1:40 p.m. local time. Authorities say the gunman — who reportedly live-streamed the attack on Facebook — killed seven people at a second Christchurch mosque before police arrested him.
Reports indicate 48 people were also injured in what has been described as New Zealand's worst mass shooting.
The gunman has been charged with murder and is expected to be arraigned in a Christchurch court on Saturday. Media reports indicate police have detained two people in connection with the massacre.
"It is clear that this can now only be described as a terrorist attack," said Prime Minister Jacinda Ardern on Friday during a press conference.
Ardern said those who planned and carried out the attack have "extremist views that have absolutely no place in New Zealand and in fact have no place in the world." She added they chose New Zealand "for the very fact that we are none of those things."
"We represent diversity, kindness, compassion, a home for those who share our values, refuge for those who need it," said Ardern. "Those values I can assure you will not and cannot be shaken by this attack."
President Trump and U.S. Ambassador to New Zealand and Samoa Scott Brown are among those who have also condemned the attack.
"We're heartbroken over the events in Christchurch today," said Brown in a tweet. "We stand with our Kiwi friends and neighbors and our prayers are with you."
We're heartbroken over the events in Christchurch today. We stand with our Kiwi friends and neighbors and our prayers are with you. Kia kaha.

— Ambassador Brown ?? (@USAmbNZ) March 15, 2019
Friday's terrorist attack took place against the backdrop of continued anti-Muslim rhetoric from Trump and his supporters, including Fox News host Jeanine Pirro who sparked outrage last week with her suggestion that U.S. Rep. Ilhan Omar (D-Minn.) is un-American because the Somali-born congresswoman wears a hijab. Brazilian President Jair Bolsonaro and Israeli Prime Minister Benjamin Netanyahu are among the other world leaders who have sparked criticism in recent weeks with comments that their critics contend target immigrants and other marginalized groups.
"We are heartbroken and outraged by this terrorist attack on Muslims in places of worship, and we mourn for the victims and their families," said Human Rights Campaign President Chad Griffin on Friday.
"Hate violence against Muslims is a global epidemic, fueled by the toxic combination of Islamaphobia and xenophobia that has led to tragedies here in the United States and in nations around the world," he added. "While in these moments, only the attackers are directly responsible, there is broader climate of hate that encourages and inspires deadly extremism such as this. We call on politicians who traffic in dangerous anti-Muslim and anti-immigrant hate speech, including Donald Trump, to immediately stop the fear-mongering and divisive politics that can have deadly consequences. Now is a time to be united against hate — not engage in the 'both sides' rhetoric that only serves to legitimize extremists."
Friday's massacre took place less than three years after a gunman killed 49 people inside Pulse, a gay nightclub in Orlando, Fla.
The onePULSE Foundation, which Pulse owner Barbara Poma launched after the 2016 massacre, on its Facebook page wrote "the fear and pain experienced in New Zealand is something we in Orlando know all too well."
"These hateful acts of terror strike us in the places where we feel most safe and accepted, and the shock of that hate is felt around the world," said the foundation in its Facebook post. "We want the community of Christchurch to know that Orlando is holding them up today. We will stand with you during this darkest time. There are no comforting words for those who lost their loved ones, but we hope the strength we send helps you. We stand with you in your grief."
West Hollywood in brief- City government in action this week
The new mural "Our Pride" by LaToya Peoples at City of West Hollywood City Hall, WeHo Pride 2022 Update, WeHo Pride LGBTQ Arts Festival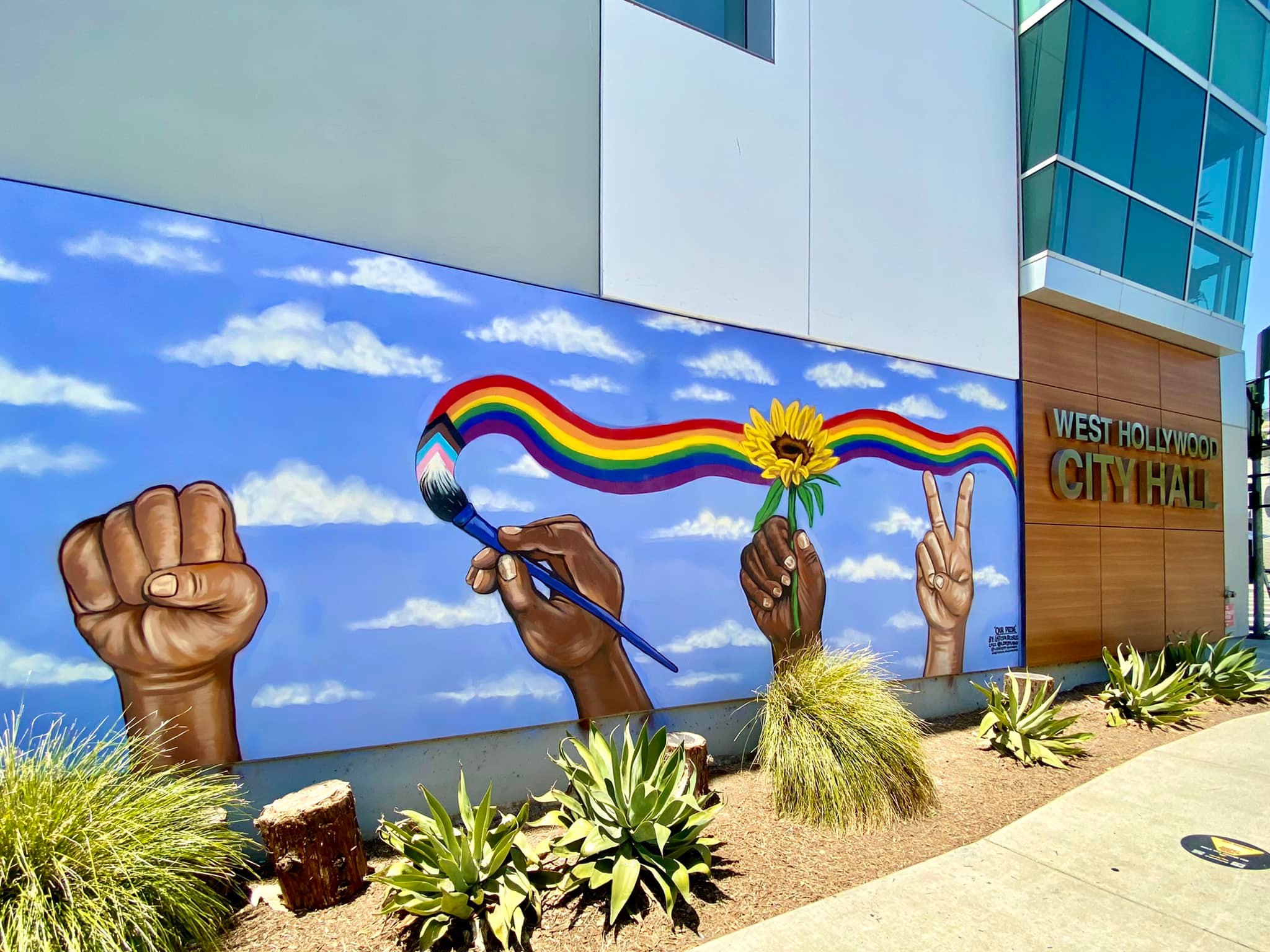 WEST HOLLYWOOD – The City of West Hollywood is reminding community members about events surrounding the upcoming #WeHoPride season. The City will provide regularly updated information about WeHo Pride 2022 programming as it becomes available:
WeHo Pride Weekend will take place on Friday, June 3, 2022, Saturday, June 4, 2022, and Sunday, June 5, 2022 in and around West Hollywood Park, located at 647 N. San Vicente Boulevard and will include will include a free WeHo Pride Street Fair representing a diverse array of LGBTQ+ community groups as part of visibility, expression, and celebration.
The annual Dyke March and the new Women's Freedom Festival will take place beginning on Friday, June 3, 2022 at 5 p.m. The Dyke March will feature the presentation of the Melissa Etheridge and Community Activist awards, a poetry reading, sign-making and supplies, speakers, a DJ, and the Dykes on Bikes contingent. The Dyke March will step off and return to the corner of Robertson and Santa Monica Boulevards. The Women's Freedom Festival will take place immediately following the Dyke March at the #WeHoPride Street Fair stage and will feature emerging LGBTQ and BIPOC women and non-binary musicians, comedians, poets, and activists, along with a featured performance from Milck, singing her latest protest song, We Won't Go Back.
WeHo Pride Weekend will feature OUTLOUD: Raising Voices, the award-winning three-day LGBTQ concert series produced by JJLA at West Hollywood Park. Headliners, artist lineup, and ticket information are available by visiting https://weareoutloud.com.
The City of West Hollywood's Pride Parade will step-off at noon at Crescent Heights Boulevard on Sunday, June 5, 2022 and will make its way west along Santa Monica Boulevard to the City's Rainbow District.
WeHo Pride LGBTQ Arts Festival (formerly known as the One City One Pride LGBTQ Arts Festival) will take place during 40 days from Harvey Milk Day on Sunday, May 22, 2022 to Thursday, June 30, 2022 live at various locations throughout the City of West Hollywood, along with selected online programming. The theme for 2022 is With Liberty, Diversity, Inclusion, and Progress For All. The WeHo Pride LGBTQ Arts Festival runs for 40 days, from Harvey Milk Day through the end of Pride month and is organized by the City of West Hollywood's Arts Division with input from the City's Lesbian & Gay Advisory Board, Transgender Advisory Board, Arts and Cultural Affairs Commission, and community partners. A full calendar of events is available online.
More information and details about WeHo Pride Weekend will be posted as it becomes available at www.weho.org/pride.
Dyke March and Women's Freedom Festival is scheduled to take place on Friday June 3, 2022
WeHo Pride Weekend will Take Place from Friday, June 3 to Sunday, June 5
OUTLOUD: Raising Voices Three-Day LGBTQ Concert Series Produced by JJLA Take Place from Friday, June 3 to Sunday, June 5
WeHo Pride Parade will Step-Off at Noon on Sunday, June 5 Along Santa Monica Boulevard
WeHo Pride LGBTQ Arts Festival Will Take Place from Sunday, May 22 to Thursday, June 30
For more than three decades, the City of West Hollywood has been home to the largest Pride celebration in Southern California, as hundreds of thousands of LGBTQ people and allies from around the world make West Hollywood their destination for the Pride season. Home to the "Rainbow District" along Santa Monica Boulevard, which features a concentration of historic LGBTQ clubs, restaurants, and retail shops, the City consistently tops lists of "most LGBTQ friendly cities" in the nation.
Since incorporation in 1984, the City of West Hollywood has become one of the most influential cities in the nation for its outspoken advocacy on LGBTQ issues. No other city of its size has had a greater impact on the national public policy discourse on fairness and inclusiveness for LGBTQ people. More than 40 percent of residents in West Hollywood identify as LGBTQ and three of the five members of the West Hollywood City Council are openly gay. The City has advocated for nearly four decades for measures that support LGBTQ individuals and the City is in the vanguard on efforts to gain and protect equality for all people on a state, national, and international level.
The City of West Hollywood is one of the first municipalities to form a Lesbian & Gay Advisory Board and a Transgender Advisory Board, which each address matters of advocacy. As part of its support of the transgender community, the City has a Transgender Resource Guide available on the City's website, which provides information about a variety of resources including legal, health, and social services, available in the Greater Los Angeles area to enhance and improve the well-being of transgender people.
For more information about WeHo Pride, please contact the City of West Hollywood's Events Services Division at [email protected].
For more information about the WeHo Pride LGBTQ Arts Festival, please contact the City of West Hollywood's Arts Coordinator Mike Che at (323) 848-6377 or [email protected].
For people who are Deaf or hard of hearing, please call TTY (323) 848-6496.
The new mural "Our Pride" by LaToya Peoples at City of West Hollywood City Hall! Commissioned through WeHo Arts is now on display swing by and check it out.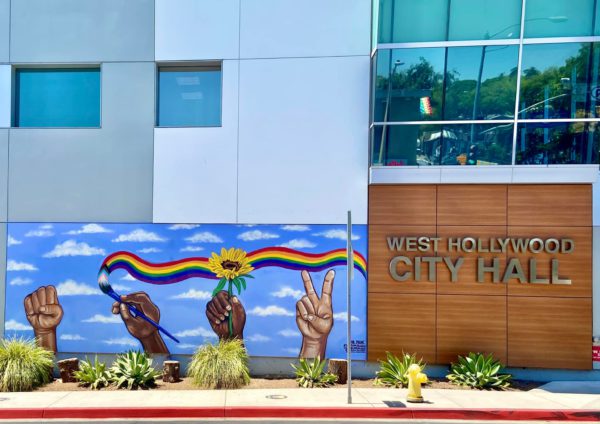 Mass shooting at a church in Orange County- 1 dead, 4 wounded
Deputies were dispatched to a scene of a shooting in the 24000 block of El Toro Road at around 2 p.m Sunday
LAGUNA WOOD – Orange County Sheriff's Department deputies were dispatched to a scene of shooting at 1:26 p.m. at the Geneva Presbyterian Church in the 24000 block of El Toro Road Sunday afternoon.
The Orange County officials on scene confirmed that one person was killed and four others were critically wounded during the incident, one other individual also suffered minor injuries.
UPDATED: Churchgoers stopped and hogtied the shooter, described as an Asian male in his 60s, preventing further carnage. "That group of churchgoers displayed what we believe is exceptional heroism … and bravery," Orange County Undersheriff Jeff Hallock told reporters.
Another man who saw the attack Sunday at Geneva Presbyterian Church told the Los Angeles Times and other media outlets that a pastor struck the gunman with a chair while he was reloading, giving others a chance to tackle and hogtie the suspect. The shooting marred what was meant to be a special occasion: The pastor had just returned from two years in Taiwan
According to the OCSD on Twitter: "Deputies are responding to reports of a shooting at a church on the 24000 block of El Toro Road in Laguna Woods. Multiple victims have been shot. More details to follow, PIO en route. We have detained one person and have recovered a weapon that may be involved.
The Orange County Fire Department tweeted "Our FF/PM's are on scene and treating and transporting multiple patients. Updates will follow."
Gov. Gavin Newsom's office released a statement Sunday afternoon that said it was monitoring the shooting and working closely with local law enforcement.
"No one should have to fear going to their place of worship. Our thoughts are with the victims, community, and all those impacted by this tragic event," the statement read.
#OCSDPIO Deputies are responding to reports of a shooting at a church on the 24000 block of El Toro Road in Laguna Woods. Multiple victims have been shot. More details to follow, PIO en route.

— OC Sheriff, CA (@OCSheriff) May 15, 2022
We are working to get information out as quickly as possible. We ask for patience as this event unfolds.

— OC Sheriff, CA (@OCSheriff) May 15, 2022
Our FF/PM's are on scene and treating and transporting multiple patients. Updates will follow. https://t.co/guCEiA2ANc

— OCFA PIO (@OCFireAuthority) May 15, 2022
LGBT 'Free Zones' tossed, UK LGBTQ ranking, Pussy Riot singer escapes
A look at top LGBTQ+ stories from Europe & the UK this week as a court rules against bigotry, the UK falters, plus a true-to life spy novel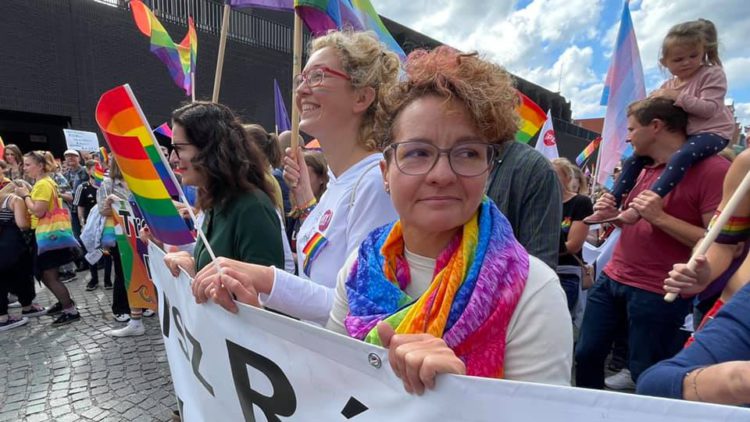 LONDON – LGBTQ+ news from Europe this past week saw a major development in Poland after a Provincial Administrative Court annulled actions taken previously to declare 'LGBT Free Zones' by provincial governments.
Large parts of Poland were labelled "LGBT-free zones", where regional governments declared they were against LGBT ideology. Last fall the executive branch of the European Union, the European Commission, sent letters out last week to the governors of five of Poland's voivodeships, (provinces) warning that pandemic relief funds totaling over 126 million euros ($150 million) will be withheld over anti-LGBTQ measures passed in their jurisdictions.
Poland has seen a resurgence in the past three years of rightwing religious ultra-conservative groups backed by nationalistic extremists in this heavily Catholic country of 38 million, which have led to passage of measures to restrict pride parades and other LGBTQ+-friendly events from taking place.
Proponents of these measures claim the necessity of the provinces to be "free of LGBTQ ideology" saying this is mandated by average Poles as well as by the anti-LGBTQ+ views of the Catholic Church.
The majority of Polish people support LGBTQ+ rights surrounding marriage and family, according to research by Miłość Nie Wyklucza (Love Does Not Exclude).
The survey found 56% of respondents believe same-sex marriage should be legal to ensure the safety of their children. Even more, 65%, said they felt "a biological parent raising a child with a same-sex partner" fits the definition of family. And 58% of people said a same-sex couple is a family even without children.
Lublin Regional Assembly passed a resolution in April 2019 declaring that LGBTQ+ rights aim to "annihilate" the "values shaped by the Catholic Church" PinkNewsUK reported.
In the same month, Ryki County, a district in Lublin, passed a resolution voting to protect "children, young people, families and Polish schools" from an apparent wave of "homoterror" being unleashed by "left-liberal groups".
PinkNewsUK also reported that the Provincial Administrative Court in Lublin found the resolutions were "adopted without legal basis and in gross violation of the law" after a legal challenge by the Polish Ombudsman.
They become the eighth and ninth "LGBT-free zones" voided by the courts following interventions by the Polish Ombudsman. Municipal councils in Istebna, Klwów, Serniki, Osiek, Lipinki, Niebylec and the Tarnowski County Council all scrapped such measures in 2019.
This past June, the leaders of 17 European Union countries had signed a letter that urges the EU to fight anti-LGBTQ discrimination. The EU has also called out the anti-LGBTQ measures taken more recently in Hungry.
ILGA-Europe, a Brussels based advocacy group promoting the interests of lesbian, gay, bisexual, trans and intersex people, at the European level, in a statement it sent to the Blade in June after the EU letter was issued, notes that both Hungary and Poland, another EU country in which lawmakers have sought to restrict LGBTQ rights in recent years are at odds with the EU position on LGBTQ+ people.
"For quite some time now, we've been informing EU ministers about systematic breaches of EU law committed by Hungary and Poland, which impact on LGBTI rights and the lives of LGBTI people," says ILGA-Europe.
The UK has dropped to 14th in the ILGA Rainbow Europe's rankings for LGBTQ+ rights, scoring 53 out of a possible 100
ILGA-Europe, which produces a yearly "rainbow map" of 49 countries across Europe, revealed this past week that the United Kingdom had the most significant drop in ranking for LGBTQ+ equality rights this past year falling from 10th to 14th place.
Leading contributors to the loss in ranking and standing on the ILGA annual listing was due in part to the ongoing battles over transgender rights with a failure by the Tory-led government of Prime Minister Boris Johnson to set gender recognition policies especially in regard to a total ban on LGBTQ+ conversion therapy.
ILGA-Europe's advocacy director, Katrin Hugendubel, described the UK's plunging status to The Guardian UK newspaper as "a sad reminder that when governments don't stand strong on their commitments to advance minority rights, a powerful opposition can use that space to spread hate and division".
The chief executive of Stonewall UK, Nancy Kelley, warned that "years of progress on LGBTQ+ policy that was achieved under successive administrations has been rapidly eroded by a UK government that has taken its foot off the pedal".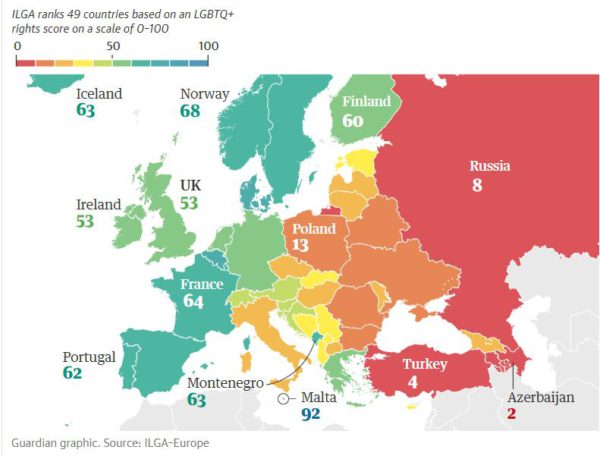 The ILGA highlighted the UK government's failure to extend a ban on conversion practices to transgender people, as well as abandonment of promised reforms on gender recognition and its equality action plan. It added that the UK also lost points because the government's equalities watchdog, the Equality and Human Rights Commission (EHRC), was "not … effectively protecting on the grounds of sexual orientation and gender identity" the Guardian reported.
Stonewall's Kelley called on the prime minister to "step back into the game" as a leader in protecting and promoting LGBTQ+ rights.
"As we approach the 50th anniversary of the first Pride in the UK, we call for his active leadership to rebuild our human rights institutions and to deliver a strategic policy programme that enables all LGBTQ+ people in the UK to live their lives in freedom and safety."
Maria Alyokhina of Pussy Riot escaped from Russia disguised as a food delivery worker
In what could be best described as a story worthy of a Cold-War era spy novel, the leader of the Russian activist band Pussy Riot fled Russia disguised as a food-delivery worker. Maria V. Alyokhina in an interview with the New York Times that she was able to get to her girlfriend's home in Vilnius, Lithuania after evading Russian Federal Security Services agents.
The queer singer-songwriter musician and human rights activist who was on house arrest at the time of her escape was set to be transferred to a penal colony in the Russian Far East after being arrested six times in the past year protesting the policies of Russian President Vladimir Putin and more recently his order for the Russian invasion of Ukraine.
According to the account in the NY Times, Alyokhina left her apartment in the food-delivery worker disguise, and an unnamed friend drove her to the Belarusian border. The problem then became exiting from Belarus to Lithuania as she was turned away at the border twice by Lithuanian border agents.
The Times reported that Icelandic performance artist Ragnar Kjartansson eventually helped Alyokhina acquire the necessary travel documents from an unnamed country that in turn assisted her entering into Lithuania — where many Pussy Riot members had already escaped to, including Alyokhina's girlfriend, Lucy Shtein.
The band has now kicked off their European tour in Berlin.
Pussy Riot concert with activist after escape from Russia