LGBTI groups condemn terrorist attacks at two New Zealand mosques
Gunman killed at least 49 people in city of Christchurch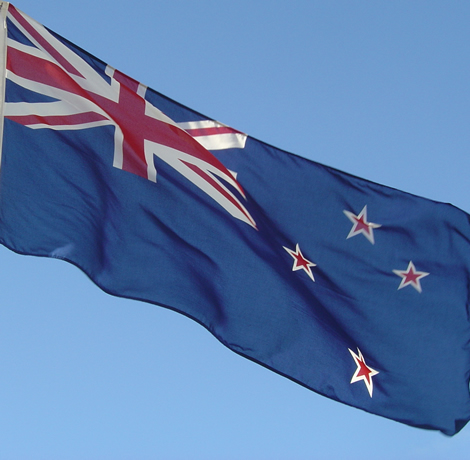 LGBTI advocacy groups around the world have condemned Friday's terrorist attack at two mosques in Christchurch, New Zealand, that have left at least 49 people dead.
Express, an LGBTI newspaper in Auckland, reported organizers of the Wellington International Pride Parade that was scheduled to take place in Wellington, the country's capital, on Saturday have postponed event.
"We, like all New Zealanders, are hurting today," said parade organizers in a Facebook post, according to Express. "We have considered long and hard about asking Wellingtonians to walk alongside us in solidarity with our friends and whanau in Christchurch; we don't want terrorists to win, we don't want terrorists to dictate how we live our lives."
The 2019 ILGA World Conference is scheduled to begin in Wellington on Saturday. The organization in a tweet said it is "shocked and saddened by the news of what happened in Christchurch."
"All our solidarity goes to the Muslim community in New Zealand and beyond," said ILGA.
Shocked and saddened by the news of what happened in Christchurch – all our solidarity goes to the Muslim community in New Zealand and beyond #TheyAreUshttps://t.co/ws80UNhOno

— ILGA (@ILGAWORLD) March 15, 2019
Media reports indicate a 28-year-old gunman who was born in Australia killed 41 people at a mosque near downtown Christchurch when he opened fire at around 1:40 p.m. local time. Authorities say the gunman — who reportedly live-streamed the attack on Facebook — killed seven people at a second Christchurch mosque before police arrested him.
Reports indicate 48 people were also injured in what has been described as New Zealand's worst mass shooting.
The gunman has been charged with murder and is expected to be arraigned in a Christchurch court on Saturday. Media reports indicate police have detained two people in connection with the massacre.
"It is clear that this can now only be described as a terrorist attack," said Prime Minister Jacinda Ardern on Friday during a press conference.
Ardern said those who planned and carried out the attack have "extremist views that have absolutely no place in New Zealand and in fact have no place in the world." She added they chose New Zealand "for the very fact that we are none of those things."
"We represent diversity, kindness, compassion, a home for those who share our values, refuge for those who need it," said Ardern. "Those values I can assure you will not and cannot be shaken by this attack."
President Trump and U.S. Ambassador to New Zealand and Samoa Scott Brown are among those who have also condemned the attack.
"We're heartbroken over the events in Christchurch today," said Brown in a tweet. "We stand with our Kiwi friends and neighbors and our prayers are with you."
We're heartbroken over the events in Christchurch today. We stand with our Kiwi friends and neighbors and our prayers are with you. Kia kaha.

— Ambassador Brown ?? (@USAmbNZ) March 15, 2019
Friday's terrorist attack took place against the backdrop of continued anti-Muslim rhetoric from Trump and his supporters, including Fox News host Jeanine Pirro who sparked outrage last week with her suggestion that U.S. Rep. Ilhan Omar (D-Minn.) is un-American because the Somali-born congresswoman wears a hijab. Brazilian President Jair Bolsonaro and Israeli Prime Minister Benjamin Netanyahu are among the other world leaders who have sparked criticism in recent weeks with comments that their critics contend target immigrants and other marginalized groups.
"We are heartbroken and outraged by this terrorist attack on Muslims in places of worship, and we mourn for the victims and their families," said Human Rights Campaign President Chad Griffin on Friday.
"Hate violence against Muslims is a global epidemic, fueled by the toxic combination of Islamaphobia and xenophobia that has led to tragedies here in the United States and in nations around the world," he added. "While in these moments, only the attackers are directly responsible, there is broader climate of hate that encourages and inspires deadly extremism such as this. We call on politicians who traffic in dangerous anti-Muslim and anti-immigrant hate speech, including Donald Trump, to immediately stop the fear-mongering and divisive politics that can have deadly consequences. Now is a time to be united against hate — not engage in the 'both sides' rhetoric that only serves to legitimize extremists."
Friday's massacre took place less than three years after a gunman killed 49 people inside Pulse, a gay nightclub in Orlando, Fla.
The onePULSE Foundation, which Pulse owner Barbara Poma launched after the 2016 massacre, on its Facebook page wrote "the fear and pain experienced in New Zealand is something we in Orlando know all too well."
"These hateful acts of terror strike us in the places where we feel most safe and accepted, and the shock of that hate is felt around the world," said the foundation in its Facebook post. "We want the community of Christchurch to know that Orlando is holding them up today. We will stand with you during this darkest time. There are no comforting words for those who lost their loved ones, but we hope the strength we send helps you. We stand with you in your grief."
DeSantis education purge begins after school board takeovers
Ziegler, a co-founder of right-wing group Moms for Liberty, was one of two dozen school board candidates receiving endorsement from DeSantis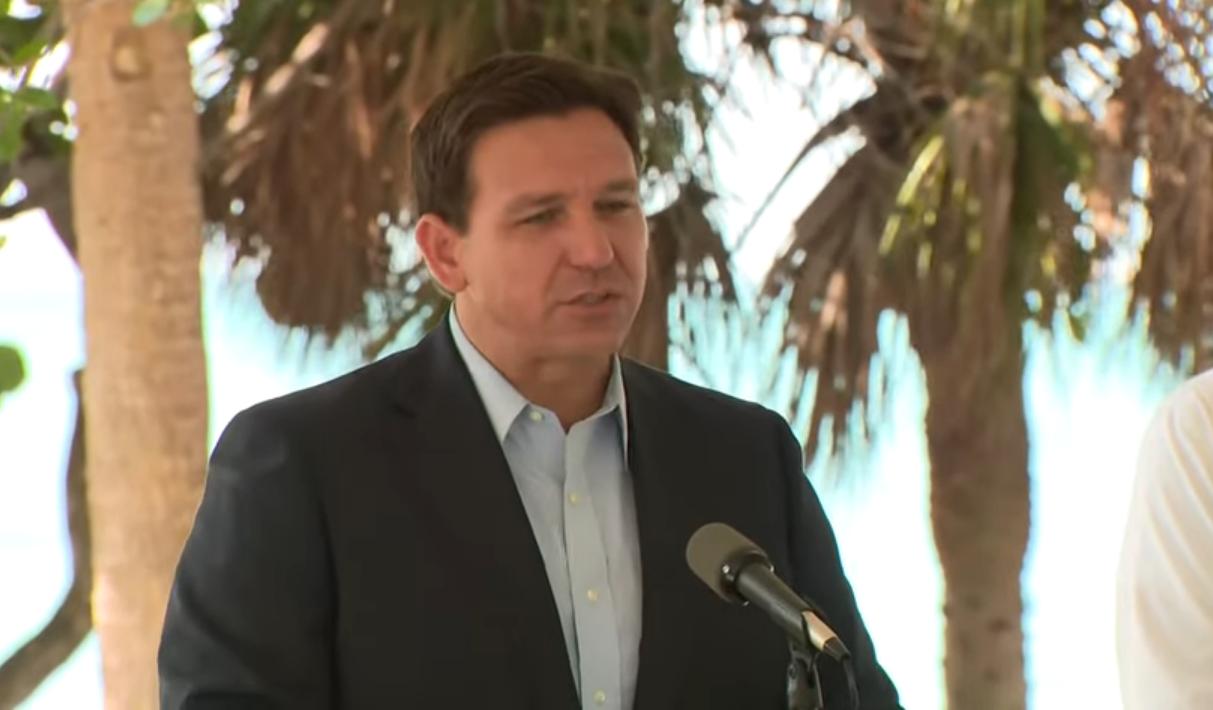 By Julia Conley | SARASOTA – Despite outcry from parents, teachers, and students, newly elected right-wing school board members in Sarasota County, Florida on Tuesday became the latest allies of Republican Gov. Ron DeSantis to oust a school superintendent over the district's adherence to public health guidance during the coronavirus pandemic.
Dozens of community members gathered at a school board meeting in Sarasota County on Tuesday evening to support Brennan Asplen, the superintendent of schools since 2020, whose contract was the subject of the meeting.
The board met the same day new members, including Chair Bridget Ziegler, were sworn in. Ziegler, a co-founder of right-wing group Moms for Liberty, was one of two dozen school board candidates who received an endorsement from DeSantis during the midterm elections. The majority of those candidates, who received $1,000 contributions from the governor, won their elections.
At the meeting, members condemned Asplen "for not pushing back on the mask mandate" that was in place for three weeks in 2021 after the school board voted 3-2 in favor of the mandate, making Sarasota County the first in the state to defy DeSantis' law blocking Covid-19 mitigation measures.
Quite a crowd gathered in front of the @sarasotaschools district building ahead of the special meeting to discuss the termination of Superintendent Brennan Asplen tonight.

Follow along for updates for the @HeraldTribune: pic.twitter.com/xcnoJ4a5ok

— Steven Walker (@swalker_7) November 29, 2022
On Tuesday the board ultimately voted 4-1 in favor of negotiating a separation agreement with Asplen, after another board member, Thomas Edwards, warned the move would be a "carbon copy" of a similar ouster in Berkeley County, South Carolina earlier this month.
In that case, new school board members who had been endorsed by Moms for Liberty voted to fire the district's superintendent and ban classroom discussions of racism in history and the present day.
Asplen is not the only school leader who has been pushed out of a superintendent position in Florida by DeSantis allies citing objections to public health protocols.
Five members of the Broward County school board this month fired Superintendent Vickie Cartwright over a grand jury report on the 2018 Parkland shooting. Like Asplen, Cartwright presided over the district during the pandemic and "faced frustration from some parents" over Covid-19 mitigation measures, which were implemented in violation of DeSantis' order.
All of the members who voted to fire Cartwright were DeSantis appointees following the removal of previous members after a school safety investigation stemming from the 2018 Parkland school shooting.
WUSF Public Media reported earlier this year that the county is undergoing "a transformational shift" with the governor's allies poised to take "a rare opportunity to advance conservative policy priorities in one of the state's most Democratic-leaning counties."
The superintendent of schools in Brevard County was also pushed out last week, hours after DeSantis-aligned school board members were sworn in.
Jonathan Friedman, director of free expression and education programs at PEN America, noted that parents from across the political spectrum have spoken out against the dismissals of school leaders in the Florida counties in recent weeks—"but to little avail."
Remarkably, local conservative parents have come out to these FL board mtgs to say they have been duped, did not vote for the ousting of their superintendents. But to little avail. The new playbook of total ideological control is in full swing. https://t.co/T9pFbL0kWA

— Jonathan Friedman 📚 (@jonfreadom) November 30, 2022
"The new playbook of total ideological control is in full swing," said Friedman.
Bill Kimler, a former candidate for state House in South Carolina, noted that a right-wing takeover of school boards like the one in Berkeley County "is happening elsewhere in the country."
"Every election cycle, we need to view school board positions with the same level of enthusiasm as we do the president of the USA," said Kimler. "Our kids' education cannot be left in the hand of extremists."
***********************************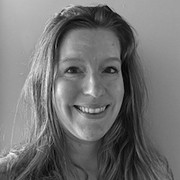 Julia Conley is a staff writer for Common Dreams.
The preceding article was previously published by Common Dreams and is republished with permission.