March 21, 2019 at 1:36 pm PDT | by Staff reports
Pioneering Lesbian Filmmaker Barbara Hammer Dies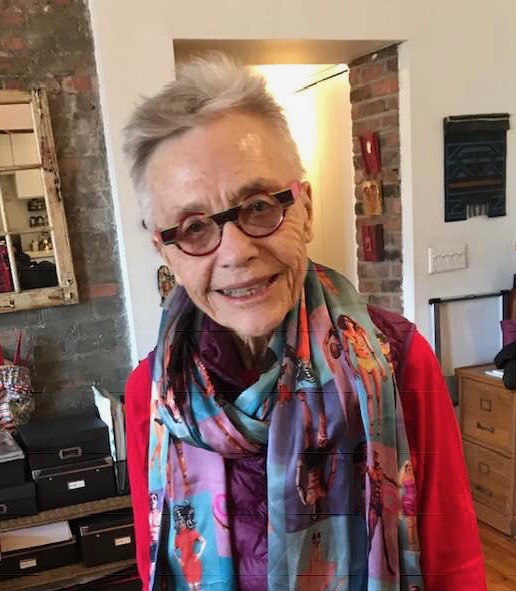 Barbara Hammer – (Photo from Hammer's Facebook page)
"One of my goals was to put a lesbian on camera — on film — in the 20th century and now into the 21st century, because when I began there weren't any that I could find." – Barbara Hammer
Los Angeles native Barbara Jean Hammer, 79, died over this past weekend after battling endometrioid ovarian cancer at her partner Florrie Burke's home in Manhattan the New York Times reported.
Hammer, a pioneering lesbian filmmaker, started creating affirming lesbian films from studios in Santa Rosa in Northern California and Oakland in San Francisco's East Bay beginning in the 1970s.
She was born on May 15, 1939, in Los Angeles and grew up in Inglewood. Hammer studied psychology at the University of California, Los Angeles, and later earned a master's degree in English literature from San Francisco State College (now University)
Hammer had been experimenting in art painting in acrylics, when her attention turned to film-making. One of her early works, "Schizy" (1968), earned honorable mention at a Super 8 film festival in Sonoma County. Her work in film was impacted in 1970 when she came out as a lesbian after divorcing her husband.
Speaking to the Smithsonian's Archives of American Art for an oral history interview, Hammer credited her first lesbian experience as a defining moment.
"Her leg touched my own and I felt this incredible rush — erotic rush — just through our knees, and I thought, 'Oh, my God, I've never felt this for a woman before- and I decided right then I can act on this or ignore it. I decided to act on it."
Hammer related that it was that experience which launched a career into directing films that let her explore her life and those of other lesbians decades before the legalization of same-sex marriage and other LGBTQ equality rights milestones.
"One of my goals was to put a lesbian on camera — on film — in the 20th century and now into the 21st century, because when I began there weren't any that I could find," she told Nomorepotlucks, an online art, culture and politics journal, in a 2009 interview.
Over the next 40 years she made dozens of films and videos. Working mostly with eight-millimeter, Super 8 and 16-millimeter film, Ms. Hammer produced and directed essaylike films and documentaries, often abstract and devoid of traditional narrative structure, ranging from a few minutes long to feature length.
But, she told the Smithsonian archive, "I have never separated my sexuality from my art, even if the film has nothing to do with lesbian representation."
Hammer is survived by her partner Burke and a sister, Marcia Ebert.