Spring Has Sprung!—Why Not Wear a Condom? (Cardi B spoof video)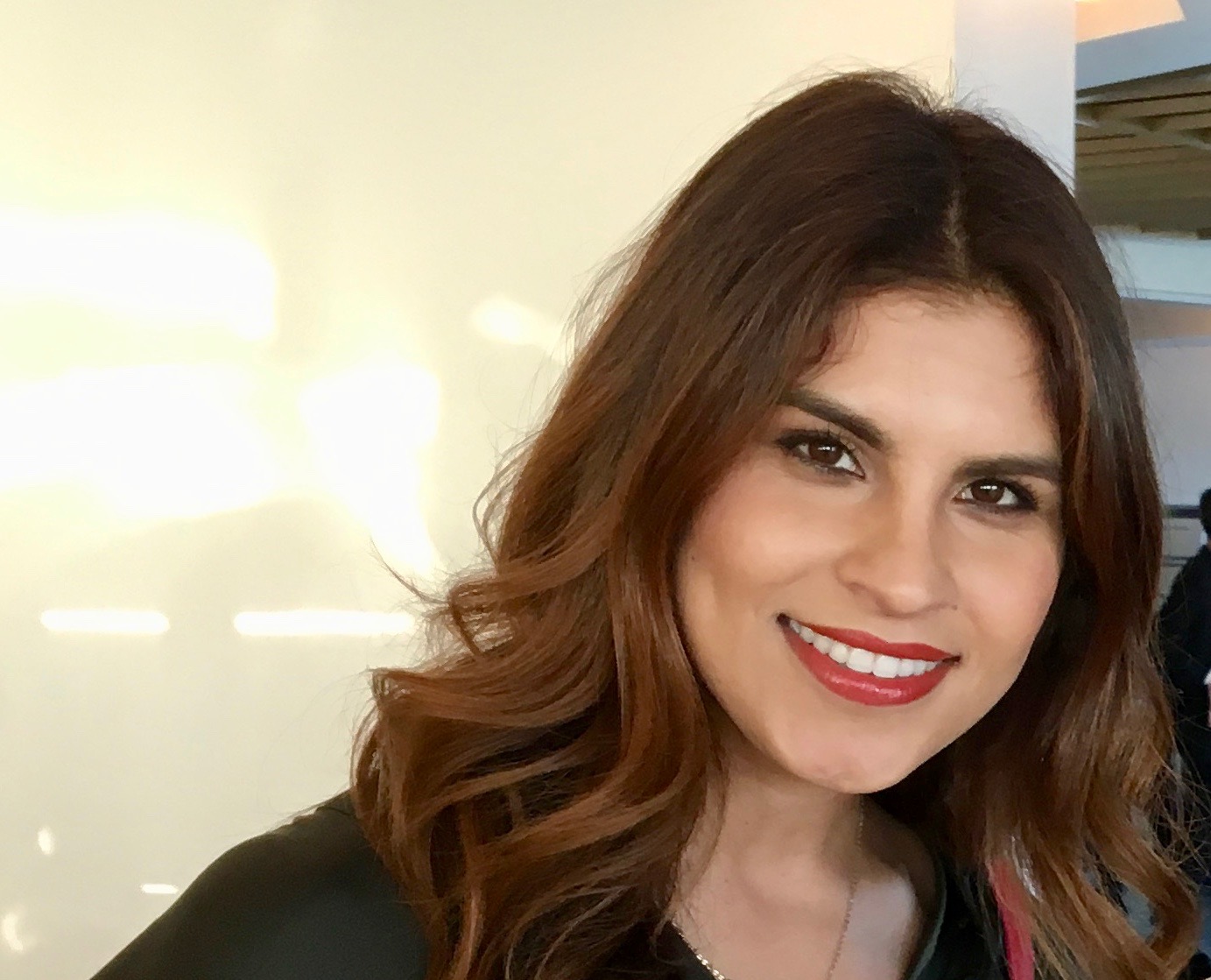 Spring has sprung; the magpies are singing, and the cats are whining, where does that leave us?
We're not far off.
During the springtime, much of the animal kingdom shares a universal urge to get it on. And human beings are not immune. Scientists agree that our bodies recognize the longer days, warmer weather, (and shorter shorts).
"Sunlight … has an association with serotonin, a key neurotransmitter in the ability to experience pleasure," says psychiatrist and instructor at Harvard Medical School, Ashwini Nadkarni, M.D.,
Springtime (or anytime) sex without self-love and self-care puts you and your partner or partners at risk. I don't want to scare you with statistics—but according to UNAIDS, almost 37 million people in the world were living with HIV or AIDS in 2018.
Condoms can greatly reduce your risk of getting HIV and other sexually transmitted diseases.
The earliest known condoms date back to 17th century England. The English used animal membranes to try and prevent pregnancy. The first condom (as we know it) was invented in the 1800s by Charles Goodyear. By 1850, several companies were mass producing rubbers in the United States.
Today, protective barriers have evolved greatly into an ultra-thin, barely-there layer that acts as a barrier between two people during intercourse and sexual foreplay. Condoms can greatly reduce the risk of pregnancy, HIV transmission and sexually transmitted diseases that are transmitted through bodily fluids.
And regardless of how many times you may swipe right, condoms, when used properly, remain a safe, highly effective means of prevention for which other interventions, like pre-exposure prophylaxis or PrEP, offer no preventive protection other than from HIV.
Condoms are also cheap and often readily available compared to other prevention tools and you don't need a prescription for them.
And because condoms are both inexpensive and effective in their mission, groups like AIDS Healthcare and many other nonprofit organizations routinely offer condoms to the public for FREE!
Last year, AHF gave out over 66 million free condoms across the globe and provided and administered over 4.6 million free HIV tests worldwide.
Prevention methods like PrEP certainly have a place in the community, but one best determined and decided upon by an individual in consultation with his or her physician or medical provider.
But for cheap and easy (we mean the condoms—not you!) HIV and STD prevention delivered community-wide, AHF has been leading a 'back to basics' charge over the past few years, revisiting and reigniting an appreciation of and passion for the basics in prevention, testing, treatment and care.
And what could be more basic than the condom?
Millions of gay, bi- and MSM men (as well as their straight counterparts) successfully used and relied this workhorse prevention tool in the 1980s and '90s before the arrival of any lifesaving antiretroviral treatment on the scene. And millions more gay, bi-, MSM and straight men continue to use condoms for effective prevention today.
And in an innovative effort to keep the focus on condoms as effective, economic HIV and STD prevention, AHF created International Condom Day (ICD), observed each year on February 13th(creatively tied to Valentine's Day—after Punxsutawney Phil checks his shadow on Groundhog Day yet before the first robins of spring start singing), a holiday that has now grown into a worldwide phenomenon.
Now, as part of International Condom Day, AHF produces a lighthearted and humorous parody song and music video each year promoting condom use and safer sex riffing on an entertainer or singer and their song of the moment.
In 2013, AHF's first Condom Day song took shape as a parody of Macklemore's wildly popular song 'Thrift Shop' playing off both AHF's own award-winning 'Out of Closet' thrift shop chain and the fact that many of AHF's thrift stores also offer free, easily accessible HIV testing.
This past year, AHF hit a new milestone—and over 850,000 YouTube views and counting!—with its 2018 International Condom Day song: a terrific send up of the Cardi-B anthem 'I Like it (Like That).' AHF's 'I Wrap it Like That' delivers sensible safer sex messaging, including on condom use, in wickedly clever lyrics, music and video that even Cardi-B and the baddest of Bad Bunnies could learn from and enjoy.  Okurr?
AHF has been around for 30+ years. We have over one million+ lives in our care today and operate in 43 countries, providing services including lifesaving medical care, antiretroviral treatment and advocacy regardless of ability to pay.
So, head on over to www.useacondom.com to learn how you can get free condoms. (Psssst, we have multiple sizes! But for those of you needing a larger size, the helpful 30-second AHF video 'Will it Fit?' offers a new, eye-opening perspective to s t r e t c h your imagination about the humble, helpful quietly heroic condom).
NOTE: to view the 3 AHF condom videos cited above, please visit www.aidshealth.org and scroll to the very bottom of the page to 'Featured Videos.'  
President's Emergency Plan for AIDS Relief marks year 20
Achievements PEPFAR have been remarkable, well-documented by outside evaluators, and hugely applauded throughout the advocacy community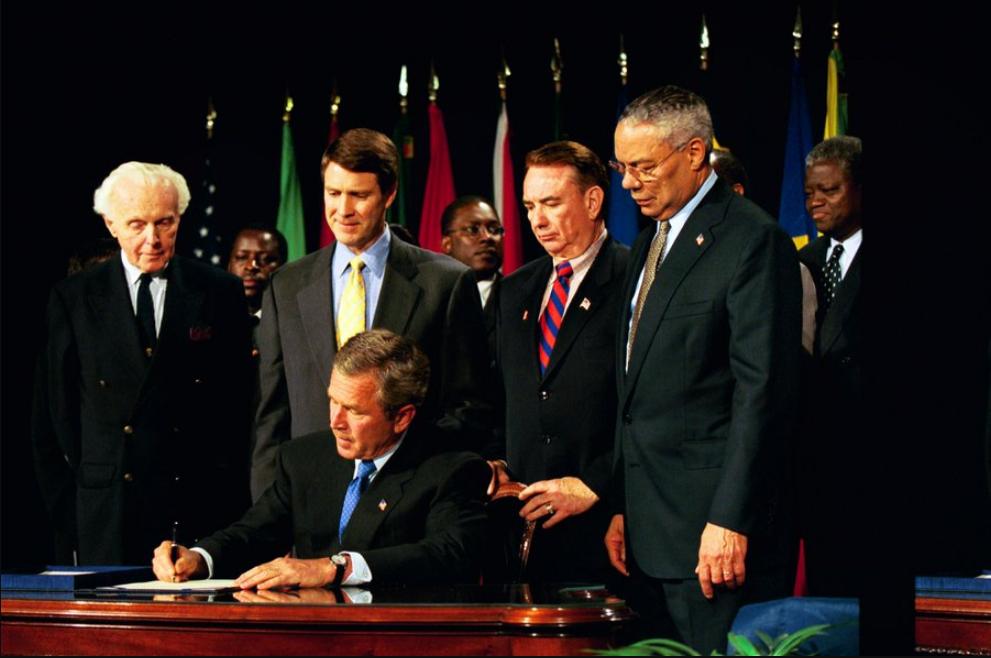 WASHINGTON – The President's Emergency Plan for AIDS Relief (PEPFAR) marks its twenty year anniversary today, marking the largest commitment by any nation to address a single disease in the world.
The initiative which was personally led and launched by former President George W. Bush in 2003, its funding has totaled more than $110 billion to date, including funding for the Global Fund to Fight AIDS, Tuberculosis and Malaria (Global Fund), to which the U.S. government is the largest donor.
PEPFAR is credited with saving millions of lives and helping to change the trajectory of the global HIV epidemic. The White House today released a statement by President Joe Biden marking the 20th Anniversary:
Twenty years ago today, President George W. Bush declared that preventing and treating HIV/AIDS was a foreign policy priority of the United States. At a time when nearly 30 million people were HIV positive, but very few were receiving life-saving medicines, the President's Emergency Plan for AIDS Relief (PEPFAR) transformed the global AIDS response and laid a marker for America's commitment to countries that were impacted the hardest by the AIDS epidemic. Helping lead the bipartisan effort in Congress to authorize PEPFAR is among my proudest achievements from my time in the Senate. To this day, PEPFAR remains a powerful example of America's unmatched ability to drive progress and make life better for people around the world.

Since 2003, PEPFAR has saved more than 25 million lives and dramatically improved health outcomes in more than 55 partner countries. AIDS-related deaths have declined by 68 percent since their peak in 2004, and new HIV infections are down 42 percent. PEPFAR investments have ensured that 5.5 million babies have been born HIV-free. And two decades of investment in partner nations' health systems played a critical role in countries' ability to respond to other health crises such as COVID-19, Mpox, and Ebola.

Today, PEPFAR continues to support 20.1 million people around the world with HIV/AIDS treatment, and my Administration is committed to continuing to lead the global HIV/AIDS response. We will build on our decades of progress to reach the Sustainable Development Goal of ending AIDS by 2030, work to eliminate the stigma and inequities that keep people from accessing care, and keep the voices of people living with HIV/AIDS at the center of our response. I look forward to working with Congress on PEPFAR's reauthorization this year.
PEPFAR is overseen by the U.S. Global AIDS Coordinator, who is appointed by the President, confirmed by the Senate, and reports directly to the Secretary of State, as established through PEPFAR's authorizing legislation.
PEPFAR's original authorization established new structures and authorities, consolidating all U.S. bilateral and multilateral activities and funding for global HIV/AIDS. Several U.S. agencies, host country governments, and other organizations are involved in implementation.
Dr. John Nkengasong, the current coordinator was sworn in on June 13, 2022, and holds the rank of Ambassador leading the Office of the Global AIDS Coordinator (OGAC) at the U.S. Department of State.
Twenty years ago this month, President George W. Bush announced #PEPFAR during his State of the Union address. Since then, the U.S. government has invested $100B+ in the global HIV/AIDS response through PEPFAR, saving 25M lives & bringing us closer to #EndAIDS2030. #PEPFAR20 pic.twitter.com/SMAOHWPZ03

— PEPFAR (@PEPFAR) January 11, 2023
Nobel Prize winning scientist Harold Varmus, who served as Director of the National Institutes of Health (NIH) from 1993 to 1999 and currently the Lewis Thomas University Professor of Medicine at Weill Cornell Medicine in New York City, wrote in an article honoring World Aids Day 2013:
[…] "the PEPFAR story must begin with George W. Bush and his wife, Laura, and their interests in AIDS, Africa, and what Bush termed "compassionate conservatism." According to his 2010 memoir, Decision Points, the two of them developed a serious interest in improving the fate of the people of Africa after reading Alex Haley's Roots and visiting The Gambia in 1990.3 In 1998, while pondering a run for the U.S. presidency, he discussed Africa with Condoleezza Rice, his future secretary of state; she said that, if elected, working more closely with countries on that continent should be a significant part of his foreign policy. She also told him that HIV/AIDS was a central problem in Africa but that the United States was spending only $500 million per year on global AIDS, with the money spread across six federal agencies, without a clear strategy for curbing the epidemic."
Key Facts (As provided by Kaiser Health & Family Foundation)
Although the U.S. has been involved in efforts to address the global AIDS crisis since the mid-1980s, the creation of the President's Emergency Plan for AIDS Relief (PEPFAR) in 2003 marked a significant increase in funding and attention to the epidemic.
PEPFAR is the largest commitment by any nation to address a single disease in the world; to date, its funding has totaled more than $110 billion, including funding for the Global Fund to Fight AIDS, Tuberculosis and Malaria (Global Fund), to which the U.S. government is the largest donor. PEPFAR is credited with saving millions of lives and helping to change the trajectory of the global HIV epidemic.
U.S. funding for PEPFAR grew from $2.2 billion in FY 2004 to $7.0 billion in FY 2022; FY 2022 funding includes $5.4 billion provided for bilateral HIV efforts and $1.6 billion for multilateral efforts ($50 million for UNAIDS and $1.56 billion for the Global Fund).
As the COVID-19 pandemic continues to have profound effects across the world, PEPFAR has acted to respond to COVID-19 in countries that receive support in order to minimize HIV service disruptions and leverage the program's capabilities to address COVID-19 more broadly.
Looking ahead, PEPFAR faces several issues and challenges, including how best to: address the short- and long-term impacts of COVID-19 on PEPFAR and the HIV response; accelerate progress toward epidemic control in the context of flat funding; support and strengthen community-led responses and the sustainability of HIV programs; define its role in global health security and broader health systems strengthening efforts; and continue to coordinate with other key players in the HIV ecosystem, including the Global Fund.
Key Activities and Results (As provided by Kaiser Health & Family Foundation)
PEPFAR activities focus on expanding access to HIV prevention, treatment, and care interventions. These include provision of antiretroviral treatment, pre-exposure prophylaxis, voluntary male circumcision, condoms, and other commodities related to HIV services. In addition, PEPFAR has launched specific initiatives in key strategic areas. For example, in 2015, PEPFAR launched DREAMS, a public-private partnership that aims to reduce HIV infections in adolescent girls and young women.
The latest results reported by PEPFAR indicate that it has:
supported testing services for 63.4 million people in FY 2021;
prevented 2.8 million babies from being born with HIV, who would have otherwise been infected;
provided care for more than 7.1 million orphans and vulnerable children (OVC);
supported training for nearly 300,000 new health care workers; and
supported antiretroviral treatment for 18.96 million people.
In the 15 countries implementing the DREAMS initiative, new diagnoses among adolescent girls and young women have declined with most DREAMS areas (96%) experiencing declines greater than 25% and nearly two-thirds with declines greater than 40%.
The achievements of the PEPFAR program have been remarkable, well-documented by outside evaluators, and hugely applauded throughout the advocacy community and the developing world. In general, milestones have been met, the program has been enlarged (for instance, to include some research on implementation of medical assistance), the roster of PEPFAR countries has grown and spending plans have not been exceeded.