March 27, 2019 at 8:45 am PDT | by Staff reports
50 years after Stonewall, 69% support LGBTQ protections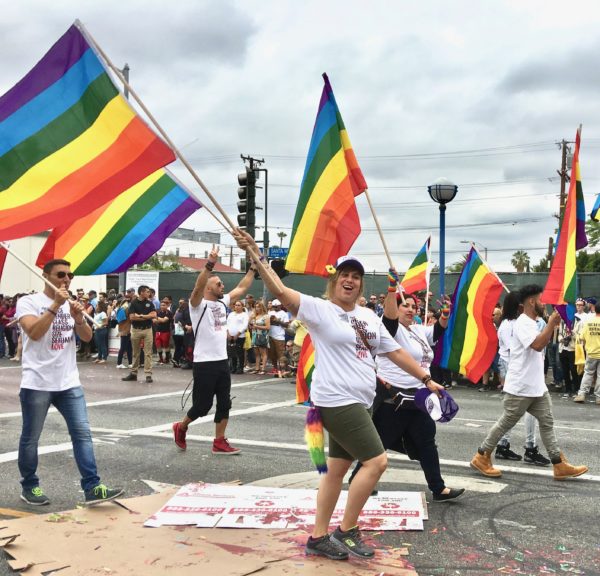 A new poll from the nonpartisan Public Religion Research Institute, (PRRI) released Tuesday, March 26, found broad support of LGBTQ nondiscrimination protections by Americans across a wide spectrum of demographics.
Researchers conducting the organization's "American Values Atlas" survey found that 69 percent of people polled supported "broad nondiscrimination protections for lesbian, gay, bisexual and transgender people."
Pollsters also discovered there were few major differences in support for LGBTQ nondiscrimination protections across major regions of the United States. Residents of the Northeast (72%) and West (72%) were by far likelier to support those protections than residents of the South, (65%) while residents of the Midwest (68%) fall in between. However, on a cautionary note, researchers also noted that support for nondiscrimination laws has declined slightly in the Northeast, the West, and the Midwest since 2015 (76%, 75%, and 71%, respectively).
While the poll found that majorities of residents of all states support nondiscrimination protections for LGBT Americans, New England states express the most robust support for such laws.
"I still think that certainly in today's polarized climate, it's quite remarkable on any issue to be able to say there's bipartisan, cross-religious support on an issue, and much less one like an issue like LGBT rights, one that's historically controversial," PRRI CEO Robert Jones told NBC News. "And to be able to say there's majority support in all 50 states for that policy as well" is significant, he added.
An analysis of the numbers in the report suggest support for LGBTQ nondiscrimination protections among Americans as "stable," but, according to the polling data, it in fact declined from 71 percent in 2015 to 69 percent in 2018 (margin of error is 0.5 percent). One pronounced decline was among Republicans.
"Notably, among Republicans, this drop in support has been concentrated among those who showed the highest support for LGBT protections just a few years ago," from the survey data. In 2015, 61 percent of Republicans supported LGBTQ nondiscrimination protections, while in 2018, that support fell to 56 percent.
"The reason why we highlighted that is because it is significant," Jones said. "We had such a large sample size, so we are really confident that the difference is real."