GLAAD Media Awards celebrate three decades of progress for LGBTQ visibility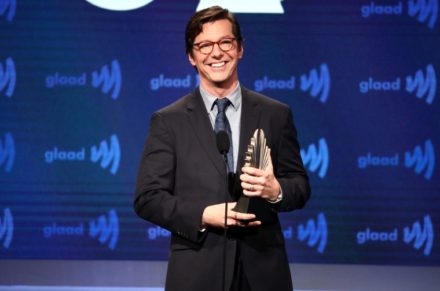 As GLAAD recognized the entertainment industry's efforts to promote and increase LGBTQ+ visibility at its 30th Annual Media Awards Thursday night, a recurring theme of the evening seemed to be "look how far we've come."
From the early appearance of presenters Gina Gershon and Jennifer Tilly – reunited onstage more than two decades after starring together in the groundbreaking lesbian thriller "Bound" – to the acceptance speech of "Love, Simon" director Greg Berlanti – in which he contrasted helming the first gay romance film from a major studio to the resistance he met over the queer themes in his first film, "The Broken Hearts Club," in 2000 – the evening was punctuated by moments that charted the progress toward queer inclusion in the mainstream media over the past 30 years.  Video montages interspersed throughout the presentation underscored this theme by showcasing milestone memories from the GLAAD awards' previous history.
However, there was another refrain which emerged as the show went on, emphasizing the importance of representing diverse voices within the LGBTQ+ community.
Figure skater Adam Rippon, who was there as a presenter, gave voice to this sentiment when he spoke to the Blade before the ceremony, saying, "Events like this remind us how far we've come, but I think also we need to look towards the members of our community who still feel like they aren't being heard."
Rippon, who in 2018 became the first openly gay male to compete for the USA in the Winter Olympics, elaborated by adding, "The more ground that we feel that we make, it's an opportunity for us to bring everybody up with us – an opportunity for us to look within our community and help those who still feel like they're struggling."
This imperative toward giving expression to traditionally-ignored queer voices – such as queer people of color, those who identify as bi, and trans or non-binary individuals – was an influence that could be seen reflected in many of the evening's winners.  Many of the nominees had achieved their recognition by featuring "casual" inclusion of LGBTQ characters, shows like "Superstore" and "Brooklyn 99," or movies like "Blockers" and "Deadpool 2," which strive to normalize queer relationships and storylines by presenting them alongside those of their heterosexual ones; but many of the evening's prizes went to  content that highlights the experiences of marginalized groups within the larger community.
The most prominent of these wins was in the category of Outstanding Comedy Series, where shows like "Modern Family" and "Schitt's Creek," which center on mostly white, cis-gender characters, lost out to "Vida."  The Starz series follows two Mexican-American sisters who return home to the Eastside of Los Angeles upon the death of their mother – who, unbeknownst to them, was in a relationship with a woman – and features numerous queer Latinx characters, including lead roles.  In addition, show runner Tanya Saracho is vocal off-screen about why representation matters, and proudly hires women, Latinx and queer talent as writers and directors on the show.
The night's other two biggest competitive awards – for Outstanding Reality TV Show and Outstanding Film (Wide Release) – went to "Queer Eye" and "Love, Simon," respectively.
"Queer Eye," the popular Netflix reboot of the now-iconic makeover show that originally ran on Bravo from 2003 through 2007, follows the expertise of a diverse and vibrant new "Fab Five" (Bobby Berk, Karamo Brown, Tan France, Antoni Porowski and Jonathan Van Ness).  The show goes beyond makeovers with a message that centers around finding commonality in the face of cultural, racial and religious barriers, with its five "gay ambassadors" promoting the values of self-care and love and emphasizing to the world that we are all a lot more similar than we are different. It earned GLAAD's recognition with its continuing effort to push the conversation into areas that others won't, and to highlight the need for acceptance, understanding, and positive cultural change in today's society.
"Love, Simon" became a global phenomenon when it hit box offices in March 2018 as the first major Hollywood release to focus on a queer teenage love story and has gone on to become one of the highest-grossing teen romance films in history with an approximate gross of $66.3 million.  With its diverse cast and accurate portrayal of an LGBTQ coming-of-age storyline, the film was a necessary push towards highlighting the unique stories and experiences of queer teens and young adults; it was honored by GLAAD for representing a groundbreaking moment in LGBTQ entertainment history, and pushing the conversation forward as it seeks to accelerate acceptance and visibility for LGBTQ representation in mainstream film.
While the competitive award presentations were met with enthusiastic response from the glittering crowd of celebrities and supporters that were in attendance, it was the evening's two previously announced winners that provided the show's biggest highlights.
The first of these was the Stephen F. Kolzak award, which was presented to "Will and Grace" actor Sean Hayes by Oscar-winner Allison Janney.  Named in honor of its first recipient, a Los Angeles casting director who received it posthumously after devoting the last years of his life to fighting homophobia and AIDS-phobia within the entertainment industry, the prize has been given annually since 1991 to an openly LGBT member of the entertainment or media community who has made a significant difference in promoting LGBTQ acceptance.
In his acceptance speech, Hayes skirted controversy when he made the evening's only reference to Jussie Smollett, joking, "I've been getting in shape for tonight with the Jussie Smollett workout. You hire two trainers and sweat for 8 weeks.  It wipes out all your belly fat and credibility."  The quip was met with an uncomfortable mixture of silence and laughter.
Hayes fared better with his remarks about the Vice President, when he called the 30-year history of the GLAAD awards "three proud decades of being Mike Pence's worst nightmare – or dream come true.  We will never know."  Hayes and the TV show on which he stars have frequently targeted Pence with jokes suggesting he is a closeted gay man.
The biggest response, however, came when the actor playfully trolled GLAAD itself, pointing out that, he was actually the last of the four lead actors on "Will and Grace" to be honored by the organization.  "The gay one," he added, bringing laughter from the crowd.
The night's most anticipated moment was the presentation of GLAAD's Vanguard Award, presented to honor media professionals who have made a significant difference in promoting equality and acceptance of LGBTQ people, to pop superstars Beyoncé and JAY-Z.
Before it happened, though, drag icon Shangela took the stage with a group of boy dancers to perform a high-energy medley of Beyoncé hits.  The performance brought the house down, eliciting cheers and a standing ovation from Beyoncé and JAY-Z themselves.
Afterwards, host Ross Matthews joked that the moment, in which Shangela "lip-synched Beyoncé in front of Beyoncé," opened up a "gay vortex."
Then, after an introduction by Morris Singletary, Janet Mock, Ty Hunter and Lena Waithe, Beyoncé and JAY-Z took the stage to accept the award.
In her speech, Beyoncé said, "One of the most beautiful memories from our tour was looking out every night and seeing the hardest gangster trapping out right next to the most fabulous queen, full out, respecting and celebrating each other. That was dope! That's the beauty of great partnership, connecting people who at first glance seem worlds apart."
She continued by saying, "Whether it's our fans, or our family, the LGBTQI community has always supported us and lifted us up. We're here to promote love for every human being, and change starts with supporting the people closest to you. So, lets tell them they are loved. Let's remind them they are beautiful. Let's speak out and protect them. And parents, let's love our kids in their truest form. We would like to request that we continue to shift the stigma in this community, especially the stigmas in black families, towards accepting queer black and brown family members."
She also dedicated her award to her Uncle Jonny, "the most fabulous gay man I have ever known," who died of HIV.  "‪I am hopeful that his struggle served to open pathways for other young people to live more freely," she said. "LGBTQI rights are human rights. To choose who you love is your human right. How you identify and see yourself is your human right. Who you make love to and take that ass to Red Lobster is your human right."
For his part, JAY-Z spoke about his mother, Gloria Carter, who came out as a lesbian with the video for his song, "Smile."  "This is a momentous night," he said, adding that he wanted to, "because I didn't get to do it last year, honor my mother, who received the award last year, and follow in her footsteps of spreading love and acceptance."
"So, I want everyone to acknowledge that, and her strong message of love who you love and souls that connect."
Beyoncé and JAY-Z were honored with the Vanguard Award for being "longtime allies and supporters of the LGBTQ community" and for using "their global platforms to share messages that inspire and change the world for the better."
In addition to last night's awards, GLAAD will present prizes in additional categories in New York City on May 4.  These will include awards for Outstanding Drama Series and Outstanding Film (Limited Release), as well as the presentations of GLAAD's Advocate for Change Award to Madonna and its Vito Russo award to talk show host Andy Cohen.
The complete list of last night's winners is below:
Vanguard Award: Beyoncé and JAY-Z
Stephen F. Kolzak Award: Sean Hayes
Outstanding Film – Wide Release: "Love, Simon"
Outstanding Comedy Series: "Vida"
Outstanding Reality Program: "Queer Eye"
Outstanding Documentary: "Believer"
Outstanding Individual Episode (in a series w/o a regular LGBTQ character): "Someplace Other Than Here" The Guest Book
Outstanding Kids & Family Programming: "Steven Universe"
Outstanding Video Game: "The Elder Scrolls Online: Summerset"
Outstanding Comic Book: "Exit Stage Left: The Snagglepuss Chronicles," written by Mark Russell
Outstanding Magazine Article: "Can a Transgender Woman Get Justice in Texas?" by Nate Blakeslee (Texas Monthly)
Outstanding Magazine Overall Coverage: Variety
Outstanding TV Journalism – Newsmagazine (Spanish-Language): "Entrevista con Luis Sandoval para National Coming Out Day" Despierta América (Univision)
The death of Irene Cara and the broken promise
Her final professional projects were gifts to other women musicians of color- but her voice inspired my gay generation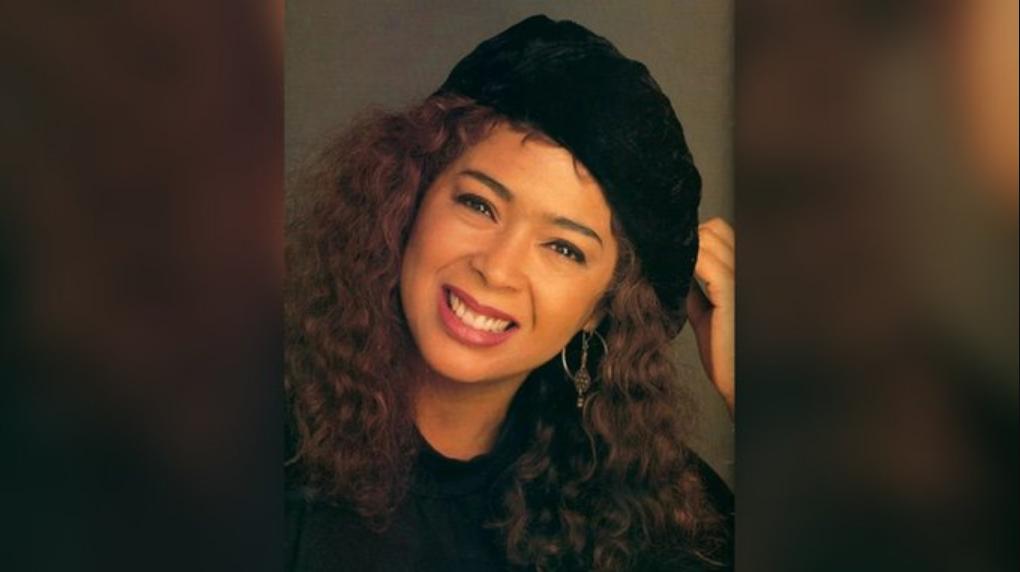 HOLLYWOOD – As I walked down the dark alley towards the glowing light, the opening bridge of the song called to me. "Baby, look at me and tell me what you see, You ain't seen the best of me yet, Give me time, I'll make you forget all the rest, I got more in me…" 
The movie Fame had just come out and its anthem theme song was HOT. The glowing light that night was a gay disco, tucked away from heterosexual view, while gay bashers circled in trucks a few blocks away. That safe haven in the dark alley allowed me, a 20-year old youth, a path out of the closet in which I emotionally and sexually had residence. To me, the words of the song Fame, and its overwhelming delivery, was my inner drive and conviction that I could be me, and my own personal superstar.
The young woman delivering the song was barely an adult herself. Irene Cara had been a child performer and was now breaking into the fame she was singing about. She was "instantly" famous thanks to Fame. Amongst other accolades, she was nominated for a Best New Artist Grammy. The song itself won the Oscar that year.
The Grammy nomination put a public trapping on what we all knew: She was a star, and had all the makings to become a superstar, an icon.
For LGBTQ people, her work that year spoke to our souls and our optimism. As "Randy 503" shared on the Joe.My.God site, "I was a deeply closeted and lonely kid in my early 20s. Not lonely because I didn't have friends (had tons of them), but lonely because I refused to admit I was gay and kept away from all that. I saw the movie and was transfixed. Bought the album and played it all the time, especially her songs. Her voice was so strong, and so expressive, it really touched me."
Cara's second song in the movie also resonated with the gay audience. While Fame spoke to the sassy optimism of embracing our outstanding selves and taking the world by storm, Out Here On My Own spoke to the dark loneliness of the closet. "Sometimes I wonder where I've been, who I am, do I fit in… when I'm down and feeling blue, I close my eyes so I can be strong and be with you…I dry the tears I've never shown, Out here on my own."
Randy points out, "Out here on my own always left me in tears. It hit so close to home, and I could feel sadness on it. It's a great song sung by one of the best."
After the success of Fame, Cara ventured into a sitcom pilot and a freshman album, "Anyone Can See." Neither caught the world on fire, as apparently only some of us could actually "see" her real worth.
It was not long after however, where Cara's apparent life mission to deliver culture changing anthems, came calling again. She was recruited to help out with the new Flashdance movie, and to work with iconic gay producer Giorgio Moroder for its theme song. Cara was reportedly reluctant. She had already been criticized as a second tier Donna Summer with Fame, and was hesitant to get into that musical lane. Later she would work with John Farrar whom she credited as being responsible for ALL of Olivia Newton John's hits. It seems that her superstar aspirations were more to be Pop Princess than another Queen of Disco.
She did sign on board with Moroder and Flashdance, and made history. Her song Flashdance… What a Feeling went to #1 for six straight weeks. It affected American culture in style, attitude and substance. On Academy Awards night, Cara made history again. (She had already made history in a minor way a few years before as the first person to ever perform two nominated songs in one evening.) This time, she became the second African American woman to win an Oscar – the first being Gone With the Wind's Hattie McDaniels.
Cara was the first African American woman to ever win a non-acting Oscar ever.
The anthem Flashdance…What a Feeling spoke to LGBTQ audiences of the 80s, in a way that Fame had. "First when there's nothing but a slow glowing dream that your fear seems to hide deep inside your mind. All alone, I have cried silent tears full of pride in a world made of steel, made of stone, Well, I hear the music, close my eyes, feel the rhythm wrap around, take hold of my heart. What a feeling, being is believing I can have it all.."
Online, Joe.My.God reader BearlvrFl shared, "LUV the song "Out Here On My Own" I call "Flashdance: What A Feeling" my coming out song, popular on the dance floor very close to the time I finally came out at the age of 22. I could relate to "Take your passion/And make it happen." Super simple lyric, but it's timing was everything for me, having been closeted for so long."
This time, AIDS had brought a very dark cloud over the community, however. Its ravage was starting to take widespread hold. It made the line in the song "now I'm dancing for my life" even more poignant and relevant.
The darkness that was falling over the LGBT world was on a parallel track in Cara's own life. As she picked up Oscars and Grammys, there was a sadness in her eyes above the smile on her face. She shared later that the public glory was matched with a behind-the-scenes horror story. Her record company was keeping her from garnering any success from her accomplishments. Columnist Liz Smith stated in a 1993 piece that Cara earned only $183 in royalties.
Cara inspired women of her generation. Patti Piatt shared on Twitter, "I am from a generation of women who thought anything was possible because of Irene Cara. She gave us so much joy. We all danced to her songs, didn't matter if we could dance, we danced because she made us want to dance."
In spite of singing THE anthem of women empowerment, Cara became an example of a woman destroyed by the male dominated music industry. As she fought back for earnings due her, she became black-listed, and her trek to superstardom halted. They made her all but disappear. A decade later, she won, but by that time, the damage had been done.
Her final solo album subconsciously called out her professional demise with songs titled "Now That It's Over", "Get a Grip" and the ultimate defeatist title "Say Goodnight Irene."
"I know well enough this is going nowhere… Might as well say goodnight, Say Goodnight, Irene."
In the end, she seemed to find peace. Her final professional projects were gifts to other women musicians of color. She comfortably settled into what she called "semi-retirement" and her Florida home with a steady stream of funds from her hard-earned residuals.
The promise of becoming a superstar eluded her, but she busted the ceiling so it might not elude others. Painfully for fans, the promise from the song Fame, "I'm gonna live forever" also did not come true.
Let's instead, think of her making "it to heaven" and lighting "up the sky like a flame."
For those trying to find final meaning from her life, and the un-fulfilled promise of what could have been for her and for us, may do so in the words from her lesser-known anthem. Here we swap out a promise instead for The Dream:
"We can all be free, we hold the key, if we can see what we want to be. Life is never easy, you get no guarantees, why not give your all and see what you can find?"
And, yes.
Irene Cara, we will always remember your name.
The Dream
*************************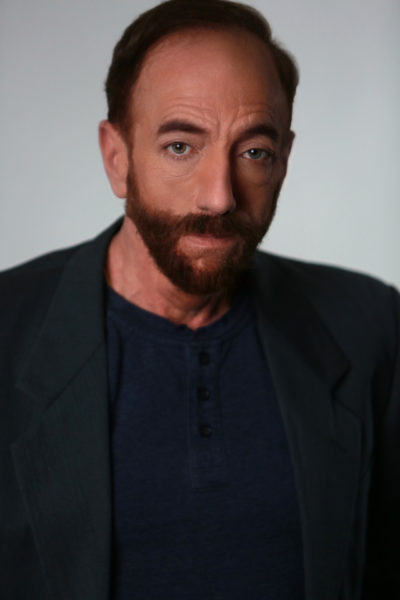 Rob Watson is the host of the popular Hollywood-based radio/podcast show RATED LGBT RADIO.
He is an established LGBTQ columnist and blogger having written for many top online publications including Parents Magazine, the Huffington Post, LGBTQ Nation, Gay Star News, the New Civil Rights Movement, and more.
He served as Executive Editor for The Good Man Project, has appeared on MSNBC and been quoted in Business Week and Forbes Magazine.
He is CEO of Watson Writes, a marketing communications agency, and can be reached at [email protected] .