GLAAD Media Awards celebrate three decades of progress for LGBTQ visibility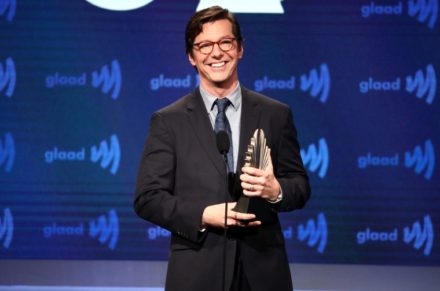 As GLAAD recognized the entertainment industry's efforts to promote and increase LGBTQ+ visibility at its 30th Annual Media Awards Thursday night, a recurring theme of the evening seemed to be "look how far we've come."
From the early appearance of presenters Gina Gershon and Jennifer Tilly – reunited onstage more than two decades after starring together in the groundbreaking lesbian thriller "Bound" – to the acceptance speech of "Love, Simon" director Greg Berlanti – in which he contrasted helming the first gay romance film from a major studio to the resistance he met over the queer themes in his first film, "The Broken Hearts Club," in 2000 – the evening was punctuated by moments that charted the progress toward queer inclusion in the mainstream media over the past 30 years.  Video montages interspersed throughout the presentation underscored this theme by showcasing milestone memories from the GLAAD awards' previous history.
However, there was another refrain which emerged as the show went on, emphasizing the importance of representing diverse voices within the LGBTQ+ community.
Figure skater Adam Rippon, who was there as a presenter, gave voice to this sentiment when he spoke to the Blade before the ceremony, saying, "Events like this remind us how far we've come, but I think also we need to look towards the members of our community who still feel like they aren't being heard."
Rippon, who in 2018 became the first openly gay male to compete for the USA in the Winter Olympics, elaborated by adding, "The more ground that we feel that we make, it's an opportunity for us to bring everybody up with us – an opportunity for us to look within our community and help those who still feel like they're struggling."
This imperative toward giving expression to traditionally-ignored queer voices – such as queer people of color, those who identify as bi, and trans or non-binary individuals – was an influence that could be seen reflected in many of the evening's winners.  Many of the nominees had achieved their recognition by featuring "casual" inclusion of LGBTQ characters, shows like "Superstore" and "Brooklyn 99," or movies like "Blockers" and "Deadpool 2," which strive to normalize queer relationships and storylines by presenting them alongside those of their heterosexual ones; but many of the evening's prizes went to  content that highlights the experiences of marginalized groups within the larger community.
The most prominent of these wins was in the category of Outstanding Comedy Series, where shows like "Modern Family" and "Schitt's Creek," which center on mostly white, cis-gender characters, lost out to "Vida."  The Starz series follows two Mexican-American sisters who return home to the Eastside of Los Angeles upon the death of their mother – who, unbeknownst to them, was in a relationship with a woman – and features numerous queer Latinx characters, including lead roles.  In addition, show runner Tanya Saracho is vocal off-screen about why representation matters, and proudly hires women, Latinx and queer talent as writers and directors on the show.
The night's other two biggest competitive awards – for Outstanding Reality TV Show and Outstanding Film (Wide Release) – went to "Queer Eye" and "Love, Simon," respectively.
"Queer Eye," the popular Netflix reboot of the now-iconic makeover show that originally ran on Bravo from 2003 through 2007, follows the expertise of a diverse and vibrant new "Fab Five" (Bobby Berk, Karamo Brown, Tan France, Antoni Porowski and Jonathan Van Ness).  The show goes beyond makeovers with a message that centers around finding commonality in the face of cultural, racial and religious barriers, with its five "gay ambassadors" promoting the values of self-care and love and emphasizing to the world that we are all a lot more similar than we are different. It earned GLAAD's recognition with its continuing effort to push the conversation into areas that others won't, and to highlight the need for acceptance, understanding, and positive cultural change in today's society.
"Love, Simon" became a global phenomenon when it hit box offices in March 2018 as the first major Hollywood release to focus on a queer teenage love story and has gone on to become one of the highest-grossing teen romance films in history with an approximate gross of $66.3 million.  With its diverse cast and accurate portrayal of an LGBTQ coming-of-age storyline, the film was a necessary push towards highlighting the unique stories and experiences of queer teens and young adults; it was honored by GLAAD for representing a groundbreaking moment in LGBTQ entertainment history, and pushing the conversation forward as it seeks to accelerate acceptance and visibility for LGBTQ representation in mainstream film.
While the competitive award presentations were met with enthusiastic response from the glittering crowd of celebrities and supporters that were in attendance, it was the evening's two previously announced winners that provided the show's biggest highlights.
The first of these was the Stephen F. Kolzak award, which was presented to "Will and Grace" actor Sean Hayes by Oscar-winner Allison Janney.  Named in honor of its first recipient, a Los Angeles casting director who received it posthumously after devoting the last years of his life to fighting homophobia and AIDS-phobia within the entertainment industry, the prize has been given annually since 1991 to an openly LGBT member of the entertainment or media community who has made a significant difference in promoting LGBTQ acceptance.
In his acceptance speech, Hayes skirted controversy when he made the evening's only reference to Jussie Smollett, joking, "I've been getting in shape for tonight with the Jussie Smollett workout. You hire two trainers and sweat for 8 weeks.  It wipes out all your belly fat and credibility."  The quip was met with an uncomfortable mixture of silence and laughter.
Hayes fared better with his remarks about the Vice President, when he called the 30-year history of the GLAAD awards "three proud decades of being Mike Pence's worst nightmare – or dream come true.  We will never know."  Hayes and the TV show on which he stars have frequently targeted Pence with jokes suggesting he is a closeted gay man.
The biggest response, however, came when the actor playfully trolled GLAAD itself, pointing out that, he was actually the last of the four lead actors on "Will and Grace" to be honored by the organization.  "The gay one," he added, bringing laughter from the crowd.
The night's most anticipated moment was the presentation of GLAAD's Vanguard Award, presented to honor media professionals who have made a significant difference in promoting equality and acceptance of LGBTQ people, to pop superstars Beyoncé and JAY-Z.
Before it happened, though, drag icon Shangela took the stage with a group of boy dancers to perform a high-energy medley of Beyoncé hits.  The performance brought the house down, eliciting cheers and a standing ovation from Beyoncé and JAY-Z themselves.
Afterwards, host Ross Matthews joked that the moment, in which Shangela "lip-synched Beyoncé in front of Beyoncé," opened up a "gay vortex."
Then, after an introduction by Morris Singletary, Janet Mock, Ty Hunter and Lena Waithe, Beyoncé and JAY-Z took the stage to accept the award.
In her speech, Beyoncé said, "One of the most beautiful memories from our tour was looking out every night and seeing the hardest gangster trapping out right next to the most fabulous queen, full out, respecting and celebrating each other. That was dope! That's the beauty of great partnership, connecting people who at first glance seem worlds apart."
She continued by saying, "Whether it's our fans, or our family, the LGBTQI community has always supported us and lifted us up. We're here to promote love for every human being, and change starts with supporting the people closest to you. So, lets tell them they are loved. Let's remind them they are beautiful. Let's speak out and protect them. And parents, let's love our kids in their truest form. We would like to request that we continue to shift the stigma in this community, especially the stigmas in black families, towards accepting queer black and brown family members."
She also dedicated her award to her Uncle Jonny, "the most fabulous gay man I have ever known," who died of HIV.  "‪I am hopeful that his struggle served to open pathways for other young people to live more freely," she said. "LGBTQI rights are human rights. To choose who you love is your human right. How you identify and see yourself is your human right. Who you make love to and take that ass to Red Lobster is your human right."
For his part, JAY-Z spoke about his mother, Gloria Carter, who came out as a lesbian with the video for his song, "Smile."  "This is a momentous night," he said, adding that he wanted to, "because I didn't get to do it last year, honor my mother, who received the award last year, and follow in her footsteps of spreading love and acceptance."
"So, I want everyone to acknowledge that, and her strong message of love who you love and souls that connect."
Beyoncé and JAY-Z were honored with the Vanguard Award for being "longtime allies and supporters of the LGBTQ community" and for using "their global platforms to share messages that inspire and change the world for the better."
In addition to last night's awards, GLAAD will present prizes in additional categories in New York City on May 4.  These will include awards for Outstanding Drama Series and Outstanding Film (Limited Release), as well as the presentations of GLAAD's Advocate for Change Award to Madonna and its Vito Russo award to talk show host Andy Cohen.
The complete list of last night's winners is below:
Vanguard Award: Beyoncé and JAY-Z
Stephen F. Kolzak Award: Sean Hayes
Outstanding Film – Wide Release: "Love, Simon"
Outstanding Comedy Series: "Vida"
Outstanding Reality Program: "Queer Eye"
Outstanding Documentary: "Believer"
Outstanding Individual Episode (in a series w/o a regular LGBTQ character): "Someplace Other Than Here" The Guest Book
Outstanding Kids & Family Programming: "Steven Universe"
Outstanding Video Game: "The Elder Scrolls Online: Summerset"
Outstanding Comic Book: "Exit Stage Left: The Snagglepuss Chronicles," written by Mark Russell
Outstanding Magazine Article: "Can a Transgender Woman Get Justice in Texas?" by Nate Blakeslee (Texas Monthly)
Outstanding Magazine Overall Coverage: Variety
Outstanding TV Journalism – Newsmagazine (Spanish-Language): "Entrevista con Luis Sandoval para National Coming Out Day" Despierta América (Univision)
AIDS @40- "It's a Sin": Drama at the beginning of the AIDS crisis
The show, which features a largely LGBTQ cast, shines a light on a dark chapter that's been fading from memory.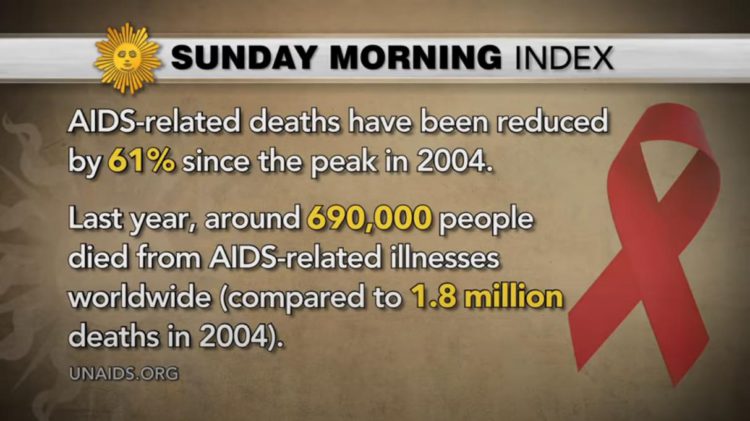 LONDON – CBS Sunday Morning reports on the acclaimed HBO Max series, "It's a Sin." Produced by the originator of the hit British series 'Queer As Folks,' "It's a Sin" tells the story of a group of gay men and their friends who live and love in London in the early 1980s, at the beginning of the HIV/AIDS crisis.
The show, which features a largely LGBTQ cast, shines a light on a dark chapter that's been fading from memory. CBS Correspondent Imtiaz Tyab talks with the show's producer-writer, Russell T. Davies, and with two of its stars: Neil Patrick Harris and Lydia West.
Digital platform joins with It Gets Better for Pride-themed content
The online world can be a scary place, and it can still be difficult to "find your people" there without a little help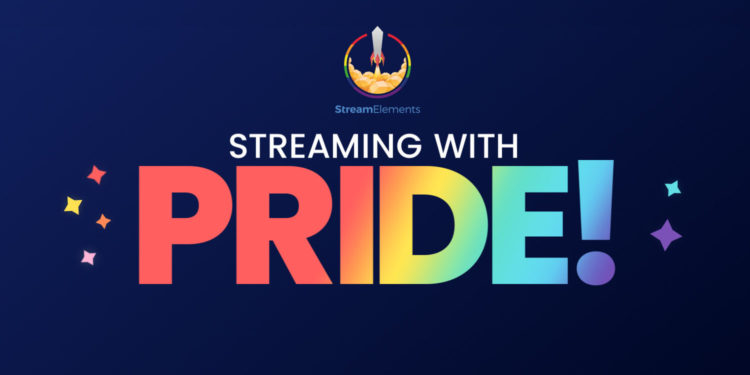 LOS ANGELES – The age of online communication has made it easier for LGBTQ+ people to connect with their community than ever before. This is especially valuable for young people, who don't feel safe being out in their real-life environment, or who are isolated, whether by geography or prevailing social attitudes, from larger LGBTQ+ populations. Yet the online world, just like the real one, can be a scary place, and it can still be difficult to "find your people" there without a little help.
That's why StreamElements, a platform which powers over 1.1 million digital content creators across Twitch, YouTube Live, and Facebook Gaming, is stepping up to provide assistance. The company is partnering with the It Gets Better Project for a new campaign that aims to help create safer and more inclusive LGBTQ spaces online, providing support for the community during Pride Month and beyond.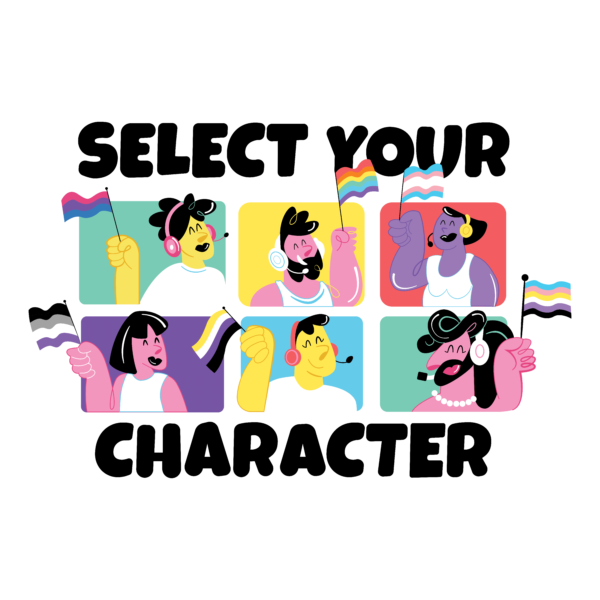 As part of the campaign, StreamElements is:
Donating $25,000 to the It Gets Better Project and 100% of the proceeds from Prime-themed merchandise. It Gets Better, of course, is a nonprofit organization that leverages the power of media to reach and provide critical support and hope to LGBTQ+ young people around the world.
Collaborating with and commissioning graphics from LGBTQ+ artists Jaime Hayde and Andrea Marroquín, which will be used on special merchandise items for charity and shared with the broader streaming community for use in their individual merch stores.
Creating special overlays and alerts that feature the Pride-themed art for livestreamers to use on their channels. This "SuperTheme" can be used at various stages of a livestreamed broadcast and incorporates art from Hayde.
Spotlighting LGBTQ+ creators throughout the month via its social media channels, highlighting their work and including videos where they will share their journey and comment on what Pride means to them.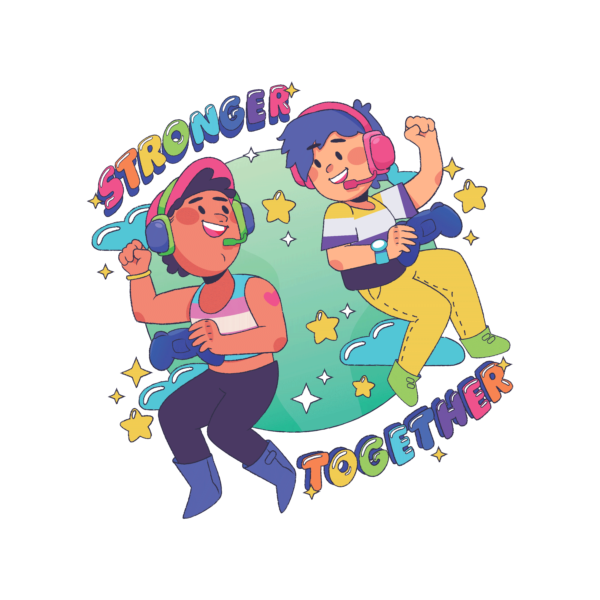 The initiative was spearheaded Sean Horvath, CRO of StreamElements and a proud member of the LGBTQ+ community, who says, "Pride has always been an important part of my life. Seeing StreamElements partner with LGBTQ+ content creators and the highly impactful Its Gets Better Project to drive social change is a significant milestone, especially for myself and many other members of our staff who are part of the community we're celebrating. Our goal with this campaign is to not only shine a light on all the amazing things Pride represents, but to continue our previous commitment to supporting diversity by ensuring the efforts we put forward are prominent year-round."
You can find out more at the StreamElements website.
Out track star heads to Tokyo as video of her hugging her Gran goes viral
Her moment of victory and celebration with her Gran was caught on video and later shared thousands of times on Twitter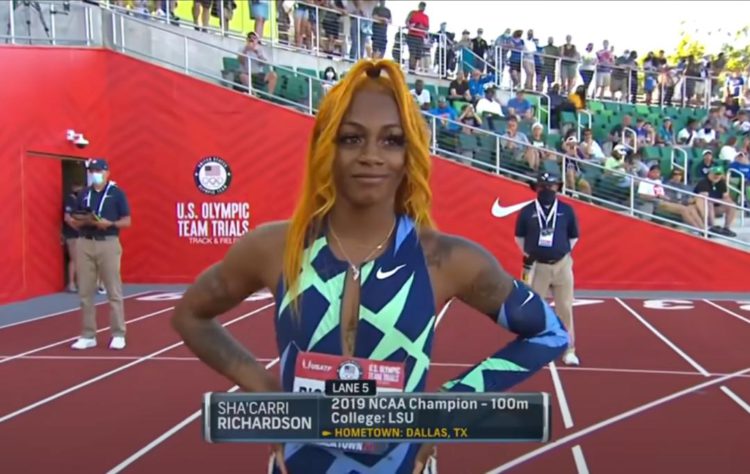 EUGENE, Or. – A 21-year-old out female sprinter is headed to the summer Olympic games in Tokyo after winning the 100-meter heat and securing a coveted spot as part of the U.S. women's team in the Olympic trials that were held at the newly renovated Hayward Field at the University of Oregon in Eugene this past weekend.
Sha'Carri Richardson, a former Louisiana State University (LSU) sprinter put on an amazing run, afterwards telling NBC News Sports that her biological mother died just a week before the qualifying Olympic trials. Richardson, who celebrated her win by running up the Hayward Field stairs to hug her grandmother, says that family means everything.
"My family has kept me grounded," Richardson said. "This year has been crazy for me. Going from just last week losing my biological mother passed away and still choosing to pursue my dream, still coming out here and still trying to make the family that I still have on this earth proud."
Her moment of victory and celebration with her Gran was caught on video and later shared thousands of times on Twitter including by Deputy White House Press Secretary Karine Jean-Pierre.
There's nothing like the love of a grandmother. Beautiful ❤️

21 year old Sha'Carri Richardson embraces her grandmother after qualifying for her first Olympic Games.
pic.twitter.com/Rf65ZiTmx4

— Karine Jean-Pierre (@K_JeanPierre) June 22, 2021
The sprinter also took time to thank her girlfriend who she had said inspires her, and also picked out her hair color. "My girlfriend actually picked my [hair] color," Richardson said. "She said it like spoke to her, the fact that it was just so loud and vibrant, and that's who I am."
WATCH: