Alejandra's story: ICE falsified documents against trans detainee, says her lawyer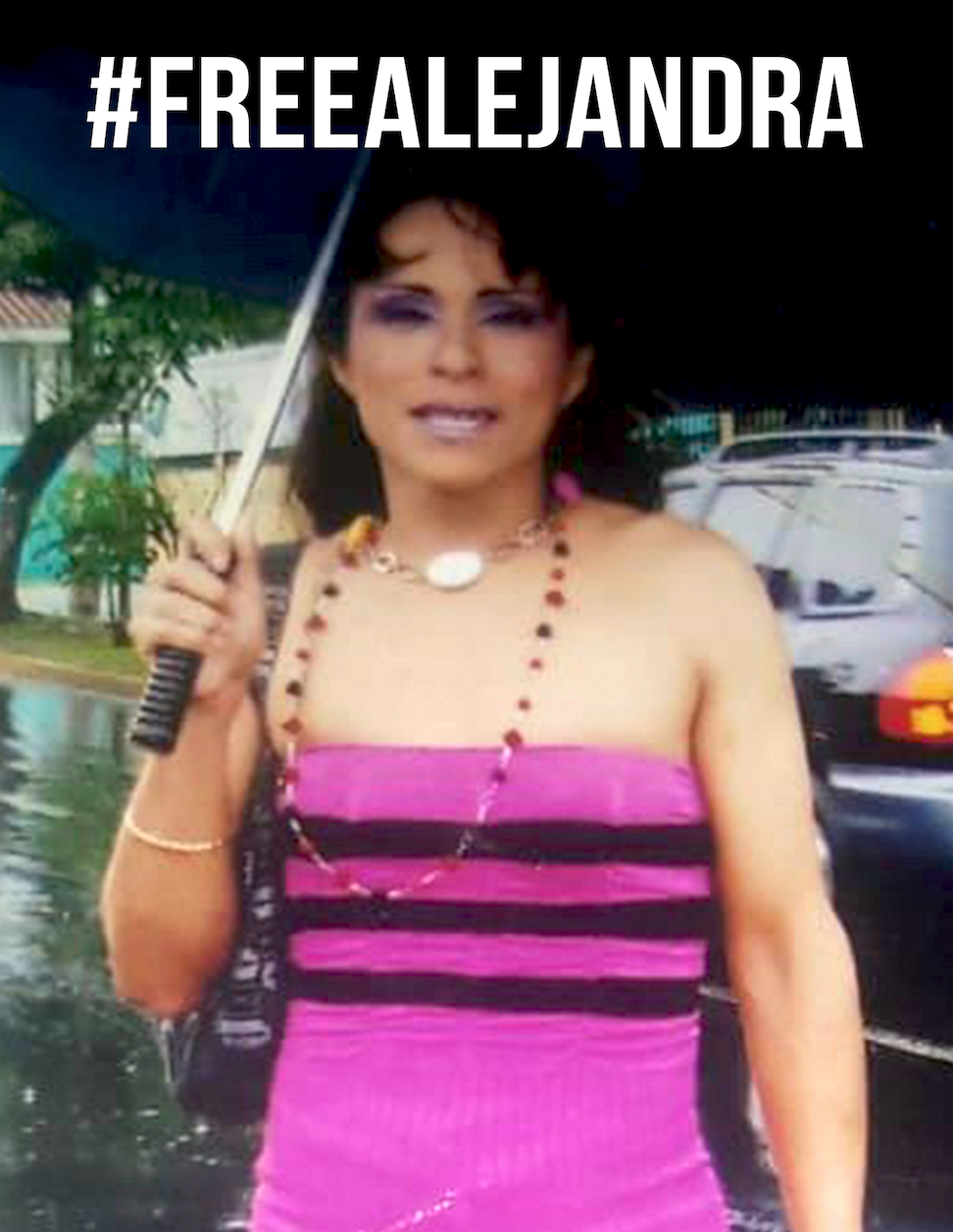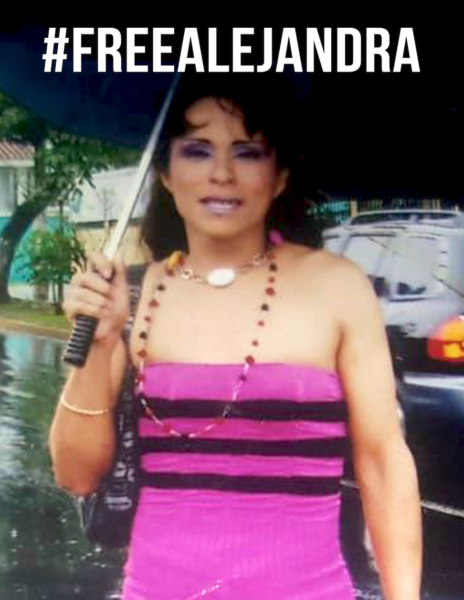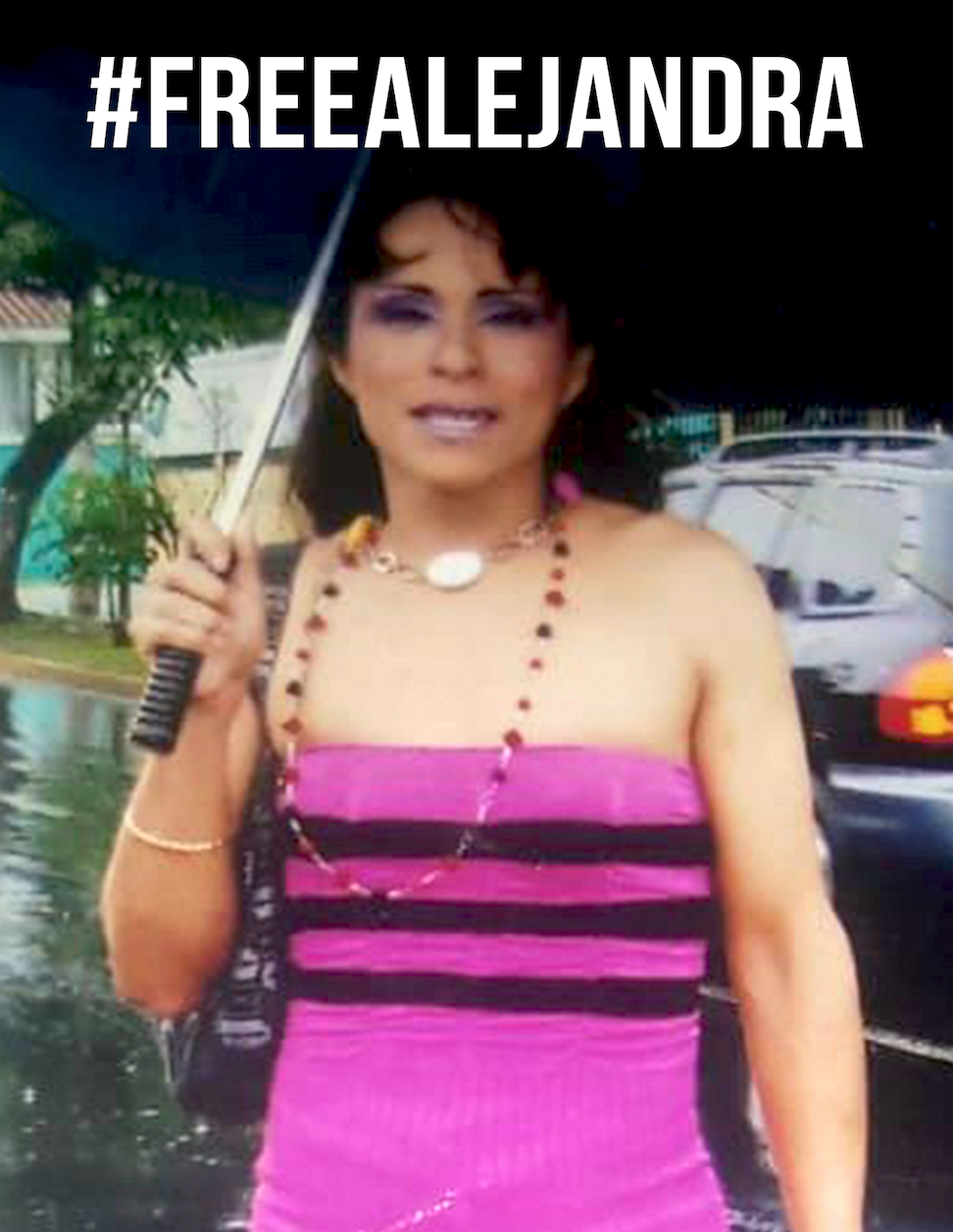 Alejandra Barrera (Photo courtesy [email protected] Coalition)
The whole world is watching as President Donald Trump decimates the Department of Homeland Security (DHS), including removing Ronald Vitiello, a former Border Patrol official who has been the acting director of Immigration and Customs Enforcement (ICE) since June. Trump wants to go in a "tougher direction." 
Asked by White House reporters Wednesday if he might put immigration hardliner Stephen Miller in charge of the sizable department, Trump said that while Miller is "a brilliant man…frankly, there's only one person that's running [DHS].  You know who that is?  It's me."
It is highly unlikely that Trump or Miller or any of the departing DHS staffers know or care about how tough life already is for trans asylum seeker Alejandra Barrera who fled violence in El Salvador and now faces deportation after 16 months in Cibola County Correctional Center, ICE's for-profit contracted detention center in Milan, New Mexico.  Authorities failed to give her medical treatment for what has since become a serious condition. Cibola became the only detention facility in the country for trans women after the city of Santa Ana, California ended its contract with ICE in May 2017 and closed its specific GBT Pod.
Trump apparently lacks empathy for asylum seekers. "I think that the whole asylum rules, laws, and regulations have been taken advantage of by people that are very bad people, in many cases.  These are the people running the cartels.  They're gaming the system; they have been for years.  The only difference is our economy is now so strong that more people come up," he told reporters Wednesday.
Seeking asylum is a human right under international law for refugees fleeing torture and violence. But the apparent flagrant refusal to recognize asylum rules, laws, and regulations has resulted in the deaths of 22 immigrants in ICE detention centers over the two years since Trump's been in power, according to an NBC News investigation, revealing a system "long riddled with problems. Within the last year, the DHS Office of Inspector General has issued three reports finding poor treatment and spotty oversight in ICE facilities."
The NBC analysis does not include the deaths of two Guatemalan children in CBP custody in December nor the March death of a 20-month old girl, Mariee Juárez, nearly two months after she and her mother were detained in Texas. NBC notes that "ICE has said deaths in detention are 'exceedingly rare,' involving a fraction of those detained by the agency."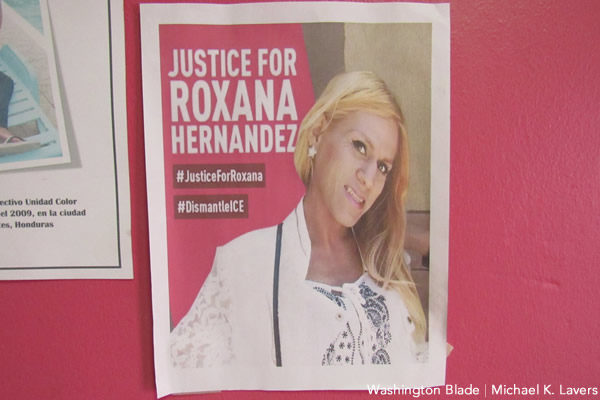 An LGBTI advocacy group in San Pedro Sula, Honduras, honors Roxsana Hernández, a transgender woman with HIV who died in U.S. Immigration and Customs Enforcement custody on May 25, 2018. Autopsy results indicate Hernández was beaten before her death. (Washington Blade photo by Michael K. Lavers)
The death of Roxsana Hernández , a 33-year old HIV-positive trans woman from Honduras exposed the particular suffering endured by transgender asylum seekers.
An independent autopsy revealed she died of dehydration and AIDS complications after 16 days in Cibola—and she appeared to have been physically abused before her death in May 2018.
Though there is no data for LGBT people specifically, a 2015 survey gives some clue about what Roxsana was trying to escape. The survey ranks Honduras as one the five deadliest countries in the world for women. Official government statistics reported 380 Honduran women murdered last year, according to significant story in the April 5 Sunday Review of the New York Times  – not counting number of women who have "disappeared," which continues to rise.
"Unlike in much of the world, where most murdered women are killed by their husbands, partners or family members, half in Honduras are killed by drug cartels and gangs. And the ways they are being killed — shot in the vagina, cut to bits with their parts distributed among various public places, strangled in front of their children, skinned alive — have women running for the border," The Times reports.
Alejandra Barrera fled El Salvador, also one of the five deadliest countries for women, after being pursued by government officials for being a trans activist and by gangs for simply being alive. She followed all the byzantine procedures laid out for asylum seekers, only to be locked up in Cibola detention center, with ICE refusing her medical care or release while her asylum requests are on appeal, a standard procedure. Now, with four requests denied, Alejandra faces deportation back to certain death.
But the denials are all based on fabricated documents, Alejandra's attorney Rebekah Wolf from Equal Justice Works tells the Los Angeles Blade, blatantly featuring a signature from an ICE official who was not in that position when the documented was dated, as well as other "falsified" information.
Alejandra is growing so weak from illness and so weary from the constant battle against cruelty, she's close to giving up, Wolf says.
Wolf is desperately trying to catch the attention of a compassionate lawmaker who can stop the deportation process so Alejandra can get a fair, unbiased asylum hearing and review her evidence that "ICE falsified parole documents in her case."
Alejandra, 44, was an activist, educator and a campaigner for trans and LGBT communities and for people with HIV in El Salvador, Wolf says. She also lived through the El Salvadoran civil war (1979-1992) and "had been targeted a number of different times by the El Salvadoran military at checkpoints who terribly abused her." So Alejandra escaped with her trans niece, Zulay.
They fled through Mexico, where she endured threats and abuse from gangs, which she attempted to report. They arrived at the U.S. border in November of 2017, entered legally through a Port of Entry, but they were detained immediately and transferred to Cibola, some of the first trans women detained there.
At the time, the El Paso field office was denying parole to everyone in the El Paso district.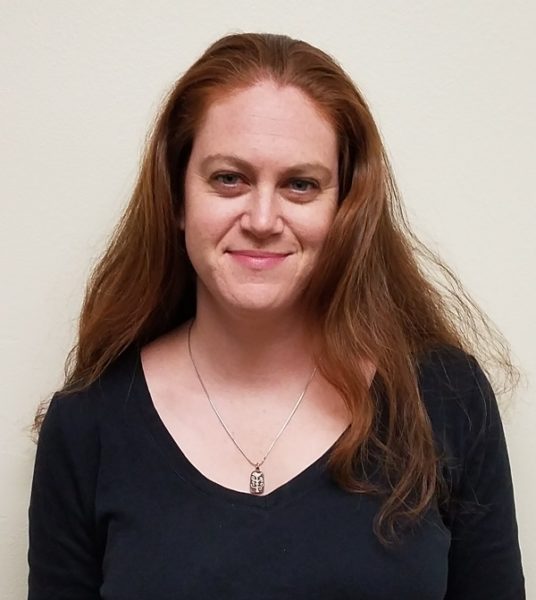 Rebekah Wolf (courtesy of Rebekah Wolf)
"Parole is release under ICE conditions and the regulations that state that once you get what's called a positive CFI, meaning you've got a positive, credible fear of determination, you should be released on parole unless the government can demonstrate that you are a flight risk or a danger to the community," says Wolf.
"What happened shortly after Trump came into office and started rearranging DHS was that there were certain districts around the country that clearly just had a blanket parole denial rule — an unwritten rule that they were denying everybody parole," she says, noting there is an ACLU lawsuit currently pending about the issue.
Alejandra should have been released after maximum two months of detention. "She got a positive, credible fear determination," Wolf says. "We requested parole five times. In the beginning they just told her there is no parole. So, she and Zulay both have their hearings and Zulay was granted asylum and has been out now for a year. Alejandra was denied."
The federal government changed the asylum laws so that now judges can deny asylum based on a prima fascia credibility finding. Because Alejandra suffers from PTSD from her abuse during the civil war, as well as from her time as an activist, she did not provide a chronological account of her torture, as is required when applying for asylum.
"They did not believe Alejandra when she told a part of her story but not all about the persecution, so they denied the entire case," Wolf says. "We argued and continue to argue that there's no question that she's trans. No one is suggesting that she's not trans. No one is suggesting that she's not from El Salvador."
With PTSD, Wolf says, "you don't remember things in a way that you would write them down in an affidavit, for example. So some judges in this country understand that and some do not. I believe that that was what happened in her case. The judge just couldn't understand why she didn't have memory recall in the way that he wanted it but that she just couldn't recall in that way. Then when the ACLU filed the lawsuit against DHS for not granting people parole, we filed a new parole request. It was an emergency humanitarian parole request based on a medical care issue."
Wolf entered serious Catch 22 territory. The emergency request was denied based on the supposed previous parole determination and a conclusion that there was no new evidence.
"There was tons of new evidence, medical records, et cetera. So when I challenged that determination by saying this is a first parole request that you've ever considered," Wolf says, "they created a letter that they claimed was the original decision. So they said that in March of 2018, they made a determination and they sent me that letter in July of 2018."
But Wolf never received the letter – because it was made up in response to the second request.
"The reason I know that they made it up is because it's signed by someone who wasn't in the role that was that actual position at the time that it was supposedly signed," Wolf says.
"The other reason why we knew it was false was because they're claiming that the original interview, for the original parole determination, happened on a day that happens to be my birthday (February 28, 2018), which is why I remember that she had court that day. So there's no way that they did a parole interview on that day, because I was with her."
Now it's the Twilight Zone. "I have four parole denial letters. On those four parole denial letters, there are three different dates of when the original interview supposedly happened," Wolf says. "This woman got screwed by an evil, evil ….It's DHS at that time. They thought that they could do no wrong and that no one was going to check."
Wolf brought the documents to the attention of the Assistant Field Office Director in the second to last parole request.
"I said, you have done this," she says. "We kept thinking that rather than having this come out, they would just parole her. Because the only request that we have been making since June of 2018 is: 'can she please just not be in a jail while she's waiting for her appeal to be decided?'"
Parole happens in nearly every case at Cibola unless there is evidence or a record of a criminal history.
"Alejandra didn't have a criminal history in the United States," Wolf says, and the director "had her positive GFI findings. Their own rules say that she should have been released."
The fourth request was denied because "she did not establish to ICE's satisfaction substantial ties to the community," as well as the previous decision on parole and no new information.
Not true. Alejandra has had multiple sponsors throughout the process, Wolf says, "multiple people willing to take her in, to house her, to make sure that she shows up for any ICE appointments. They could have imposed supervision conditions on her. They could have put an ankle monitor on her. They could have imposed a financial bond. They could have made her check in at the ICE office once a week. There were a number of different conditions that are very common, in fact, for people being released on parole. There are eight million different ways that they could have put conditions that would have alleviated some of those concerns. And they just didn't. They just wouldn't."
Free on parole, Alejandra and her sponsors would be better able to collect evidence to back up her claim. "She was in a catch-22, where she was denied because, in part, she was in detention. And then they wouldn't let her out of detention while her appeal was adjudicated," Wolf says.
And then there's the abject cruelty and incompetence.
"Another reason that she lost in the asylum proceedings, is because the same deportation officer that was sending me these parole denial letters, also, at the beginning of Alejandra's proceedings, refused to give Alejandra a copy of her credible fear interview notes, which is standard practice. Everyone gets a copy of it. We had never seen anything like it."
So Wolf requested and received a court order for the government attorney to turn over these notes. But the government attorney did not turn them over and instead used them in the proceedings to try to impeach Alejandra, as if she told a different story at the interview than during testimony.
When Wolf objected, the judge said: "Well, yes, you have a right to see them. So I'm going to let the government attorney ask these questions now. But you can give a written objective, and we'll have another hearing after you get to see these notes."
After the hearing was completed, she got the notes, wrote out her objections and requested another hearing, per the judge's order. "And he denied the request for the new hearing."
So now there is a due process issue in Alejandra's case that is currently on appeal in the 10th Circuit. However, since all asylum requests have been denied, she may be deported back to El Salvador for the federal case is scheduled for a hearing.
"The 10th Circuit did not issue a stay of removal when they accepted the case. So they can deport her with the appeal still pending, which they are trying to do," Wolf says. "It's insanity-making."
Wolf confirms but [email protected] Coalition founder Bamby Salcedo says – that Alejandra is close to giving up. Salcedo says she has been trying to lift up her spirits by phone.
"But she's also letting us continue," says Wolf who visited Alejandra Tuesday to say good-bye and to say "I'm so sorry" because she said that she was ready to go, because she just couldn't …"
Wolf pauses, the silence poignant with dire possibilities.

"ICE is acting with total impunity in this country right now," Wolf says. "Even falsified documents — it feels like spitting into the wind. And then I talked her this morning, and she's like, 'One last battle. One last battle.' So that's what we're on."
Wolf is sending evidence to Congressional offices of what they think are falsified DHS documents. The documents were also filed with an emergency request for a stay of Alejandra's deportation. And she has filed documents with ICE that she believes indicate that Alejandra is "showing symptoms of a progression of a disease that not only is lethal but affects her cognition."
That officials at Cibola didn't treat her early treated with simple antibiotics is "very clearly a human rights violation," says Wolf.
Wolf and the [email protected] are asking for the community's help by calling or texting their own Congressional members, even if they're not in New Mexico or Texas, and call the ICE office in El Paso and ask them to stay Alejandra's deportation.
"We understand that this is one case in a ocean of human rights abuses and unbelievable violations of human rights and civil rights by the US immigration system," Wolf says, "but we want to highlight it to just show how bad it really can be."
Bamby Salcedo spoke with Univision about Alejandra's situation.
They ask for help: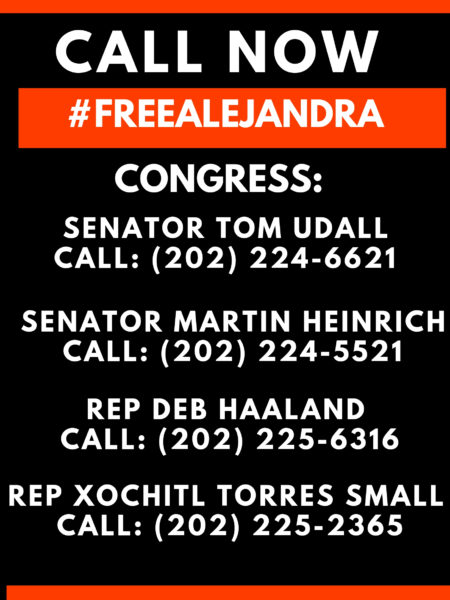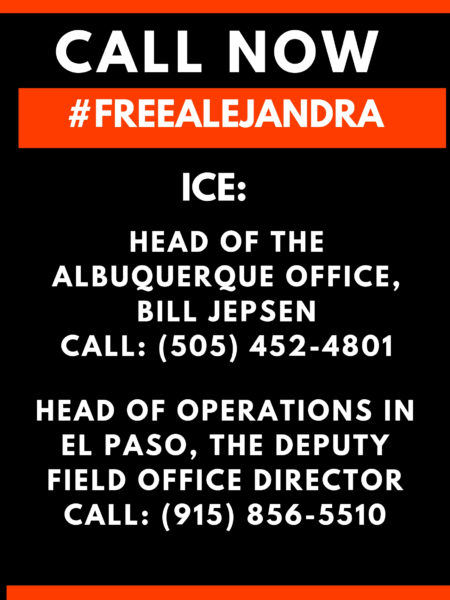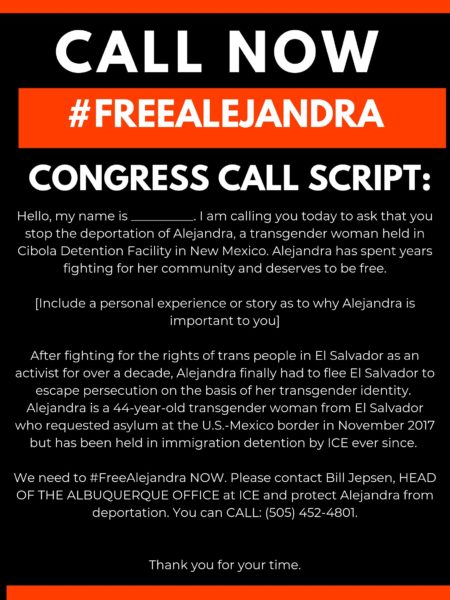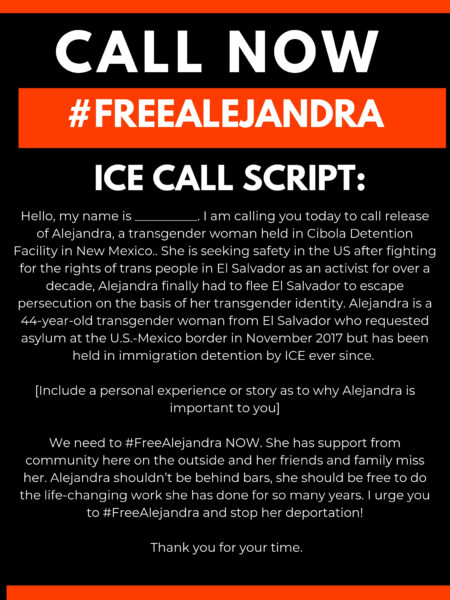 Correction: please note that an earlier version of this story indicated that the falsified documents were presented to immigration judges. They were not; they were included as part of the parol requests. My apologies. 
Russian Interior Ministry launches probe into Netflix's 'LGBTQ' content
Part of the political pressure to further restrict LGBTQ+ equality stems from anti-LGBTQ+ remarks made by Russian President Vladimir Putin
MOSCOW – Olga Baranets- the "public commissioner for the protection of the family" accused the American streaming giant Netflix of violating the 2013 Russian law regarding what the Russian government deems "gay propaganda."
In a formal complaint filed with the Russian Interior Ministry, Baranets, a resident of the Russian capital, alleged that Netflix was violating the law's provisions that prohibit "propaganda on non-traditional sexual relations among Russians under the age of 18" when Netflix broadcast LGBTQ+ themed series with a 16+ label.
A source for the Russian Interior Ministry told the Blade on Sunday that it is investigating the matter. The law requires that there is a 30-day deadline for responding to such inquiries, Baranets sent her complaint to the Ministry of Internal Affairs on November 10.
A person familiar with the Russian government probe and Baranets' complaint but not authorized to speak to the media at Netflix's European headquarters in Amsterdam said that it was doubtful the company violated the tenets of the so-called "gay propaganda" law. The source added that company had found no series and films about the lives of LGBTQs with a 16+ label when it checked earlier this month that would have been available in the Russian Federation.
Netflix's "colorful collection of films and TV series tells about the lives of gays, lesbians, bisexuals and transgender people," Baranets told Vedomosti, a Russian-language business daily newspaper, which first reported the story.
Vedomosti noted that should Netflix be found guilty of violating the law it could face a fine of up to $1 million rubles, ($11,844.48 Euros)-($13,400 USD) or a temporary suspension of its service for 90 days.
The Moscow Times reported that earlier this month, a Moscow court fined Russia's Muz-TV music video channel 1 million rubles ($14,000) after its awards show featured gender-flipping stars and what viewers said resembled a same-sex wedding.
The Russian internet watchdog agency Roskomnadzor, the state media and communications regulator, has stepped up its efforts to implement sweeping bans of so-called "perverted" television shows and movies on all streaming platforms in addition to the complaints about Netflix.
Officials are also working with Vitaly Milanov, deputy chairman of the Committee on Family Affairs, Women, and Children, in the Russian State Duma, (Parliament) to sponsor legislation that would make changes to three laws that regulate media, regulate the protection of children from harmful content and banning displays of "gay propaganda" toward Russians under the age of 18.
Interviewed by RIA Novosti, the state-controlled news agency last week, Milanov told the news outlet that "Russian citizens don't want such content to be broadcast widely." He then added that "the legal solution to this situation is just around the corner. Whoever wants can have special access to such videos as well as with pornography."
The English language Moscow Times reported that Russian film distributors in recent years have edited LGBTQ sex scenes and characters from movies before they were shown in theaters. Roskomnadzor's proposed rules would for the first time affect online streaming and could lead to movies like "50 Shades of Grey" and shows like "Billions" being blocked by Russian internet providers.
Milanov has long been a vocal fierce opponent of the LGBTQ+ community. Legislation authored by him while as an elected official in St. Petersburg was later the boiler-plate model for the national 2013 " gay propaganda " law. This past August he stated that LGBTQ+ people are the "lowest stage of development of the animal world" and should be "sterilized" as stray cats are.
Part of the political pressure to further restrict LGBTQ+ equality stems from anti-LGBTQ+ remarks made by Russian President Vladimir Putin in a speech he made in October in Sochi.
The Russian president  accused "monstrous" Western countries of forcing "transgenderism" onto children.
"We're surprised to see things happening in countries that see themselves as flagships of progress… The struggle for equality and against discrimination turns into aggressive dogmatism verging on absurdity."
"People who dare to say that men and women still exist as a biological fact are almost ostracized… Not to mention the simply monstrous fact that children today are taught from a young age that a boy can easily become a girl and vice versa."
"Let's call a spade a spade: This simply verges on crimes against humanity under the banner of progress."
Roskomnadzor head Andrei Lipov reportedly cited Putin's Sochi speech as justification for the proposed streaming bans.
California expands broadband infrastructure & internet access across state
The initial project locations based on unserved/underserved areas that don't reliably have download speeds of at least 25 Megabits per second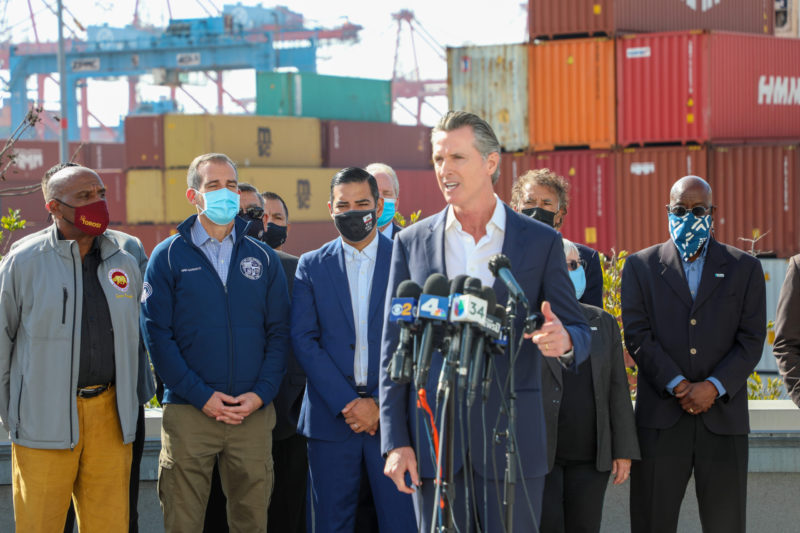 SACRAMENTO – Advancing California's commitment to bridge the digital divide, Governor Gavin Newsom announced that the state has identified 18 projects to begin work on an open-access middle-mile network that will provide missing infrastructure paths to bring broadband to all communities.
As part of the historic $6 billion broadband investment advanced in partnership with legislative leaders earlier this year, the initial project locations are based on known unserved and underserved areas across the state. The projects will connect to the core of the global internet and interconnect to last-mile infrastructure, which is the final leg that provides internet service to a customer.
"California is committed to taking on the challenges laid bare by the pandemic, including the digital divide holding back too many communities across the state," said Newsom. "These projects are the first step to delivering on our historic investment that will ensure all Californians have access to high-quality broadband internet, while also creating new jobs to support our nation-leading economic recovery."
The initial 18 projects represent a range of geographic locations and technical approaches. Projects are being initiated in the following tribal communities, counties and cities: Alpine County; Amador County; Calaveras County; Central Coast; Coachella Valley; Colusa Area; Inyo County; Kern County; Kern/San Luis Obispo Area; Lake County Area; Los Angeles and South Los Angeles; Oakland; Orange County; Plumas Area; Riverside/San Diego Area; San Bernardino County; Siskiyou Area; and West Fresno.
Evaluation of project areas included consideration of public comments, prioritization of unserved or underserved areas of the state, and inclusion of tribal communities, cities and counties. An unserved or underserved area has households that do not reliably have download speeds of at least 25 Megabits per second (Mbps) and upload of at least 3 Mbps.
"Core to our success will be the deep partnerships we've built with a diverse set of community organizations and last mile providers. Through many years of engagement with metropolitan planning organizations, CPUC-supported broadband consortia, Tribal organizations, community-based broadband advocacy groups, and organizations like the Rural County Representatives of California, the NAACP, and the California Emerging Technology Fund, we are now ready to take this historic step towards broadband equity for California," said Louis Fox, Founder and Chair of GoldenStateNet, the state's third-party administrator.
State partners implementing the middle-mile initiative include the California Department of Technology, California Public Utilities Commission (CPUC) and Caltrans. GoldenStateNet was selected as the Third-Party Administrator (TPA) to manage the development, acquisition, construction, maintenance and operation of the statewide open-access middle-mile broadband network. As the TPA, GoldenStateNet will partner with key stakeholder groups across the state to investigate the best technical, financial and operational models to meet the needs of the project sites.
A map and additional information on the initial projects can be found here.
"A reliable broadband connection makes the difference between having access to full-service health care, education and employment or sometimes going without," said State Chief Information Officer Amy Tong. "Through a historic partnership between our Governor, the Legislature, state agencies and a third-party administrator, we are taking immediate action to improve connectivity for Californians in the northern, central and southern parts of the state."
"These initial routes have been identified to accelerate projects in areas of the state that are unserved because of the lack of open middle mile infrastructure to serve them. We are accelerating the selection of a diverse set of routes — those that are ready to build and those that are not ready to build. This allows the state to partner with locals on these diverse projects and learn by doing, as we concurrently work to finalize all the needed routes in the State. There are many more communities like those in Phase I that will be included in the final map," said Martha Guzman Aceves, Commissioner at the CPUC.
Michigan teacher walks off job & resigns after told to remove Pride flag
"To me, the flag represents love and inclusion for everybody, not just whoever is of the LGBTQIA+ community"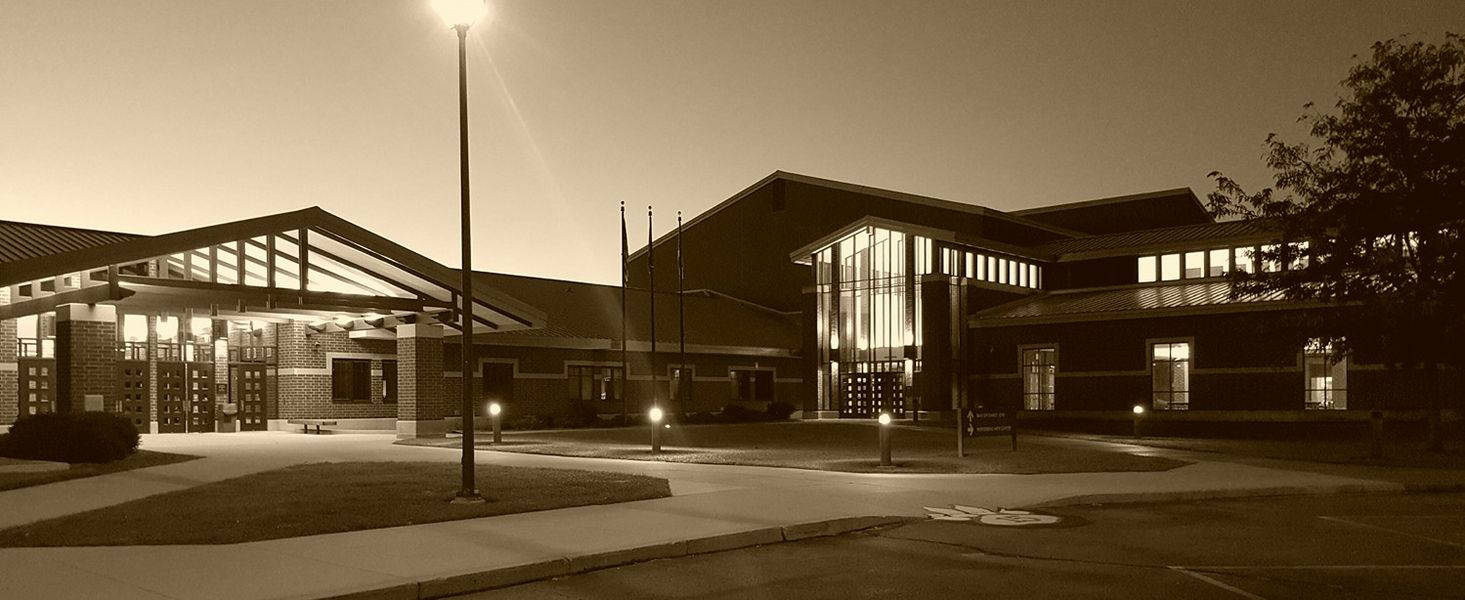 THREE RIVERS, Mi. – A middle school health teacher walked off the job Nov. 22, then resigned after the school district's administration ordered LGBTQ+ Pride flags removed from classrooms.
Russell Ball, who identifies as a member of the LGBTQ+ community, told local media outlets that "The rumors kind of floating around is that one or two parents that complained about the flags being in the classroom."
"To me, the flag represents love and inclusion for everybody, not just whoever is of the LGBTQIA+ community," Ball said during an interview last week with NBC News affiliate WOOD TV 8 on Grand Rapids. "I felt very disheartened and saddened. The students losing that representation throughout the classrooms really hurt, losing my own representation in the classroom really hurt. It was just something I was not prepared to do."
He told NBC 8 that, combined with burnout, caused him to resign from his position as a health teacher.
"It all comes down to having some open communication and building understanding that we're not out to vilify anybody, but we are here and we do exist," he said.
In a statement posted on its website, the school district's Interim Superintendent Nikki Nash said officials were notified by what he referred to as an "an external party," Nov. 18. According to Nash, the person questioned information shared within the school day, which also included an inquiry of the Gay Straight Alliance after-school club and pride flags within Three Rivers Middle School classrooms.
"We continue to work with the district's legal firm and board of education to ensure we are providing a safe learning environment for all students," the statement continued. "There is a board meeting on December 6th."
Attorneys representing the district did not reply Tuesday to multiple requests for comment.
Comments on the school district's Facebook page reflected anger over its decision, with one person writing; "It is disappointing Three Rivers Community Schools has decided to kick protections and support for LGBTQ+ students to the curb for some undisclosed reason. The district claims protection for all students but somehow figured LGBTQ+ students don't fit in that category for all students and are now willing to show the students and their support network of teachers to the door."