Tim Miller performs at Highways May 4 for 30th anniversary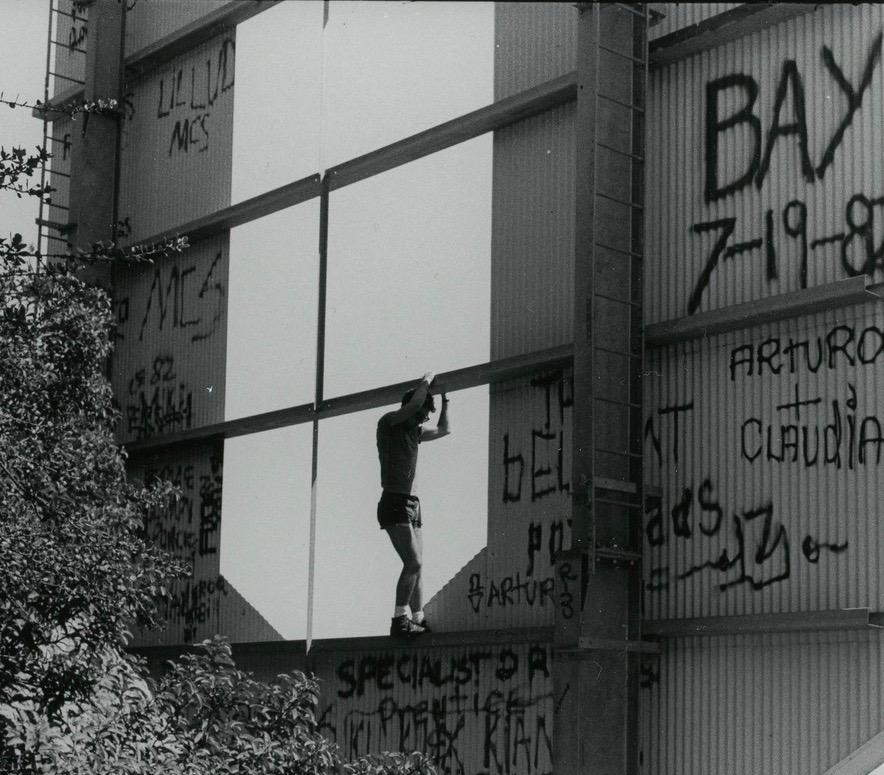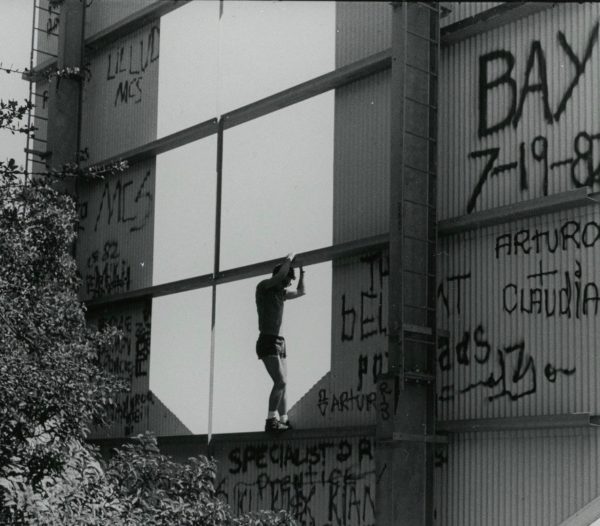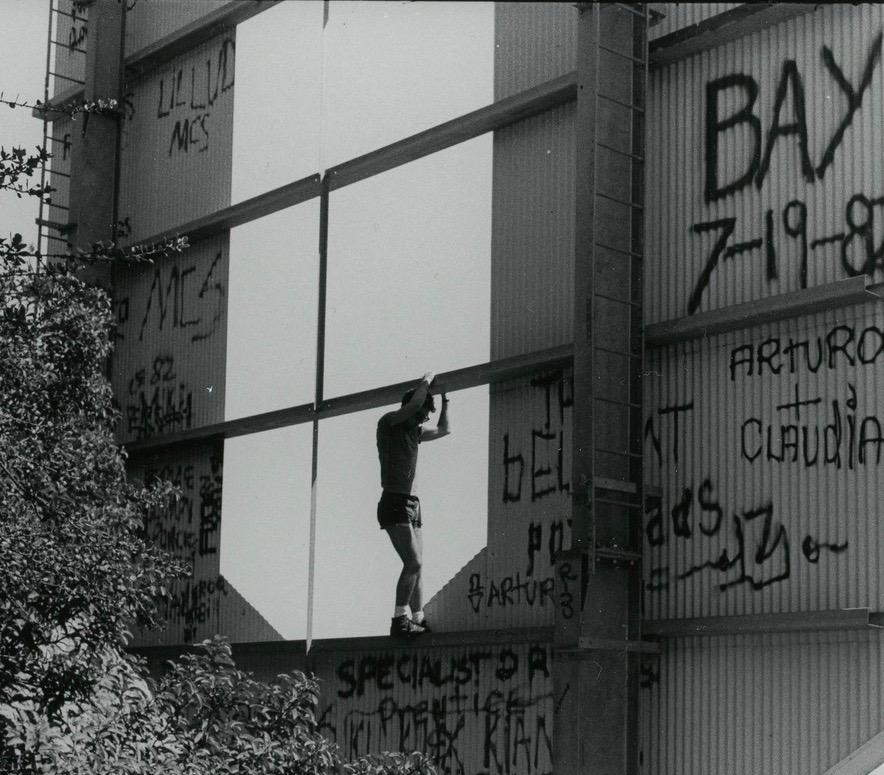 Decades before Kesha fans (Ke$hawood) and weed fanatics (Hollyweed) commandeered the visuals of the Hollywood sign, internationally acclaimed performer Tim Miller climbed into the letter "O." Celebrated photographer Dona Ann McAdams snapped a photo and this moment graces the cover of A Body in the O, his new of book of stories and performances.
Miller writes in the introduction of that moment perched inside the giant "O" as a young man:
"I climbed up into the enormous letter "O" on the Hollywood sign high in the hills above Los Angeles. This was in 1984 when you could still scamper up the Hollywood Hills goat paths and get close to the huge, world-famous landmark. If you were brave enough to confront the scary precarity and climb up one of the several stories tall letters, you had a perfect moment in time and space that must be recorded. I seem to be wearing hot pants and a crop top, a young gay boy's uniform of the time when returning home to hot L.A. from chilly NYC and risking his life climbing the decrepit Hollywood sign."
Tim Miller has been forging new ground in queer culture as a performer, activist, and writer since the early 1980s. His new book A Body in the O is out just in time to mark the 30th anniversary of Highways Performance Space, which Miller co-founded in 1989. He will be premiering a new performance made up of excerpts from the book at Highways on May 4.
I caught up with Miller to talk about his new book, new performance, and thirty years of queer culture at Highways.
The photo of you inside the O of the Hollywood on the cover of your book is striking. What does the O mean to you?
For a long time after I found this photo I assumed I was in the "O" in HO- no smart comments please- but another angle shows I am in the "O" of WOOD. Which actually works better for what I am getting at.
For me the "O" means the "Wooden O" of the theatre. Shakespeare coined that "wooden O" reference to the theatre in the prolog to Henry V and he meant the wooden Globe Theatre. Shakespeare asks us to dare to take up the big challenges of our historical moment and cram them into that wooden O! I hope the collection will conjure some of my contributions to that wooden O! I have always tried to put my body in that "O" and take on the heavy-lifting or our queer times.
In the Foreword to your book, scholar Craig Gingrich-Philbrook calls you the "quintessential example of the performance artists as first responder." How does performance art lend itself to first responders? What was it about the art form that attracted you to it?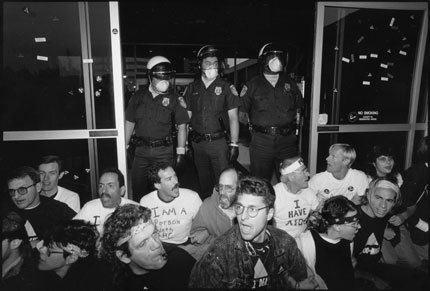 Tim Miller (glasses, front) with ACT UP/LA in Chuck Stollard's famous photo of the October 7, 1989 protest at the Federal Building, Westwood CA
In my opening manifesto in the book I talk about performers as first responders. I mean this especially around the crucial period in the 80s in the beginnings of the AIDS crisis when all we were getting from the US government was bigotry and genocide. What we had was one-on-one care giving and the beginnings of a really vital culture of solo performers taking on AIDS – me included- who began to tell the story of what we were going through from the front lines.
You cofounded two of our country's preeminent performance art spaces, Performance Space 122 and Highways. Both are still showcasing progressive and important works. What has it been like for you to have these two institutions continue?
In the book I have a story about when I was a kid I was always wanting to find the ideal queer tree house in Griffith Park where I could put on shows for my friends and change the world. Maybe that is what I was looking for when I climbed high into the Hollywood Sign. It is certainly why I co-founded Highways in 1989 and PS 122 in 1980! I am really proud that both spaces continue to thrive and shake up things.
This new book and show also arrives at the time to celebrate Highways Performance Space 30th Anniversary.
Yes, this is a super exciting moment for Highways, which has been fulfilling that wooden O mission since 1989. Highways was co-founded by Linda Burnham and I on a very bold mission of engaging diverse communities and social justice through performance. I ran the space for ten years, then co-directed it with Danielle Brazell, who now runs the City of L.A. Dept. of Cultural Affairs. Leo Garcia has been doing a fantastic job fulfilling that mission longer than anyone else and he deserves the credit for keeping the Highways banner flying high on the 30th Anniversary.
You toured the country for decades with different performances addressing the struggles of same sex binational couples. What is it like for you to revisit the text of these performance in your book now that binational couples have legal rights?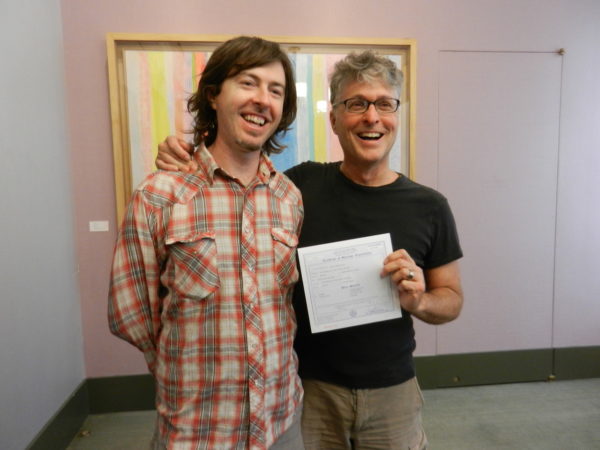 Alistair McCartney and Tim Miller with their hard-earned marriage certificate (Photo courtesy Tim Miller)
This was another space of first response for me. While I was one of many artists taking on AIDS, I was one of the very few battling marriage inequality and advocating for immigration rights for gay bi-national couples like me and Alistair McCartney. The book and the performance are, in a big way, a love letter to my husband Alistair to thank him for enduring the struggle we went through for twenty years to keep him in the US. The photograph in A Body in the O of Alistair at his citizenship ceremony is a moment we worked for so hard. Even six years since DOMA was overturned, we still have to pinch ourselves that we made it through the violence of US homophobia and were not forced in exile.
This is your fifth book and like your others it includes many images. Why was the visual so important for you to include?
This book was so driven by photographs. As an autobiographical storyteller these images conjure so much memory for me and launch the reader intimately into the narratives. Those photographs of thirty years ago at Highways really transport us, I hope, to the heat and hope and sexiness of that time. I love the images of the Highway Boys and the ACT UP activist beauty contest ! So saucy and full of life.
In a way, many of these photos chart the documentary and artistic skills of Dona Ann McAdams. What has it been like to work with her for over 30 years?
Dona Ann McAdams photographs have really been a motor in my work. Probably no time more than with A Body in the O. Her work as a photographer and activist has been a constant inspiration to me and her photographs fill all of my books.
You currently teach performance at universities across the country. What do you want to convey to LGBTQ youth? What would you want to convey to the young Tim on the cover of your book who "risked his life" to climb inside the "O?"
I travel all over the US working with young performers at universities in 44 of 50 states. This is really at the heart of my work now. There is a big theme in the book of tracing my own genealogy but even more charting how I want to embolden young folks to dive into that "O" and make the future better. That photo in the Hollywood sign is quite poignant for me because it is taken just a few days before my dad died suddenly in L.A. in 1984. In way, I want to give my students the message that I was always looking for in my early 20s that led me to climb inside that "O." I want to ask all of us to dig deep, climb high, see what needs changing, and do your bit to make it happen.
Tim Miller will perform A Body in the O at Highways Performance Space in Santa Monica on May 4 at 8:30pm. Tickets are available at www.highwaysperformance.org
Steven Reigns is West Hollywood's Inaugural Poet Laureate and founder of The Gay Rub, a collection of rubbings from LGBTQ landmarks from around the globe.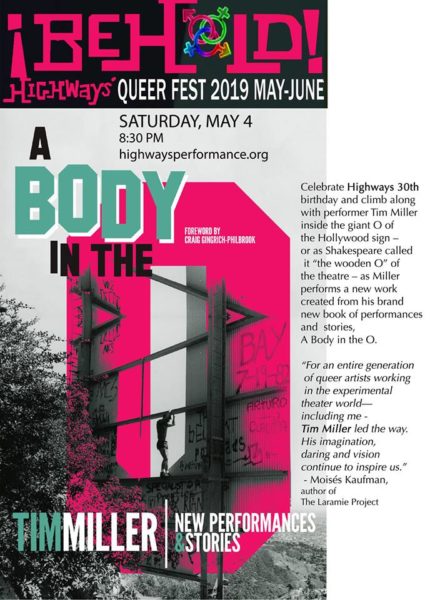 Rapper DaBaby pulled by Lollapalooza over homophobic comments
"Lollapalooza was founded on diversity, inclusivity, respect, and love. With that in mind, DaBaby will no longer be performing."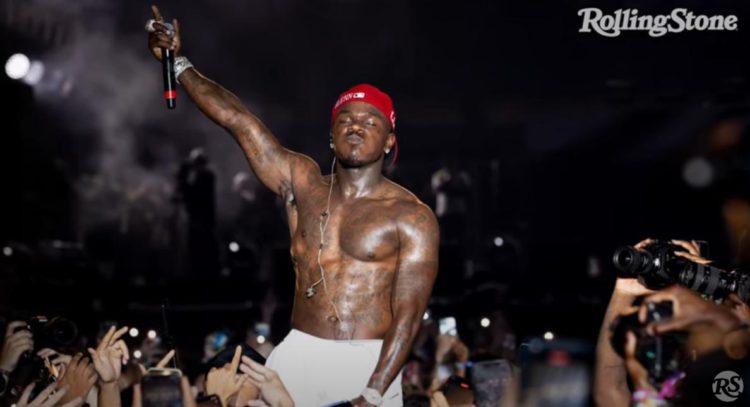 CHICAGO – In an announcement Sunday morning, the organizers of Chicago's Lollapalooza Music Festival said they had pulled artist DaBaby from tonight's closing show after a series of public homophobic remarks by the rapper last weekend in Miami at the Rolling Loud music festival.
On Twitter Lollapalooza officials wrote; "Lollapalooza was founded on diversity, inclusivity, respect, and love. With that in mind, DaBaby will no longer be performing at Grant Park tonight. Young Thug will now perform at 9:00pm on the Bud Light Seltzer Stage, and G Herbo will perform at 4:00pm on the T-Mobile Stage."
Lollapalooza was founded on diversity, inclusivity, respect, and love. With that in mind, DaBaby will no longer be performing at Grant Park tonight. Young Thug will now perform at 9:00pm on the Bud Light Seltzer Stage, and G Herbo will perform at 4:00pm on the T-Mobile Stage. pic.twitter.com/Mx4UiAi4FW

— Lollapalooza (@lollapalooza) August 1, 2021
The Grammy-nominated rapper's comments onstage at the Miami festival last weekend brought swift condemnation from other artists in the music industry including British Rockstar Elton John and Madonna among many others.
In the middle of his set last weekend in Miami the rapper told the crowd, "If you didn't show up today with HIV/AIDS, or any of them deadly sexually transmitted diseases, that'll make you die in two to three weeks, then put your cellphone lighter up! Ladies, if your pussy smell like water, put your cellphone lighter up! Fellas, if you ain't sucking dick in the parking lot, put your cellphone lighter up!"
DaBaby later issued an apology via Twitter that read, "Anybody who done ever been effected by AIDS/HIV y'all got the right to be upset, what I said was insensitive even though I have no intentions on offending anybody. So my apologies" However, the addendum in the same tweet of; "But the LGBT community… I ain't trippin on y'all, do you. y'all business is y'all business." was immediately decried as further proof of the rapper's intolerance of the LGBTQ community.
Anybody who done ever been effected by AIDS/HIV y'all got the right to be upset, what I said was insensitive even though I have no intentions on offending anybody. So my apologies 🙏🏾

But the LGBT community… I ain't trippin on y'all, do you. y'all business is y'all business.

— DaBaby (@DaBabyDaBaby) July 27, 2021
Michael J. Stern, a Los Angeles attorney and a former federal prosecutor who is now a noted featured columnist for USA Today blasted DaBaby's 'apology;'
Yeah, we've got the right to be upset.

We've also got the right to refuse to accept an apology that was prompted by public outcry and not a genuine understanding of, and remorse for, the horrific things you said.

— Michael J. Stern (@MichaelJStern1) July 28, 2021
In his response to Dababy's remarks Elton John, who founded the Elton John AIDS Foundation in 1992, a nonprofit organization which funds frontline partners to prevent infections, fight stigma and provide care for the most vulnerable groups affected by HIV, responded in a lengthy series of tweets:
(2/5)

👉 HIV has affected over 70 million people globally: men, women, children and the most vulnerable people in our communities.

— Elton John (@eltonofficial) July 28, 2021
(4/5)

👉 You can live a long and healthy life with HIV. Treatment is so advanced that with one pill a day, HIV can become undetectable in your body so you can't pass it onto other people.

— Elton John (@eltonofficial) July 28, 2021
(5/5)

👉 Homophobic and HIV mistruths have no place in our society and industry and as musicians, we must spread compassion and love for the most marginalised people in our communities.

A musician's job is to bring people together.

— Elton John (@eltonofficial) July 28, 2021
Madonna took to her Instagram telling the rapper to "know your facts," before spreading misinformation.
"AIDs is not transmitted by standing next to someone in a crowd," she wrote on Instagram. "I want to put my cellphone lighter up and pray for your ignorance, No one dies of AIDS in 2 or 3 weeks anymore. Thank God."
This year's Lollapalooza festival, which is one of the first major festivals to return in full force since the start of the coronavirus pandemic in the United States, concludes Sunday with headlining performances by musical acts Brockhampton, the Foo Fighters, and Modest Mouse.
Dua Lipa 'Horrified' at DaBaby's Homophobic Remarks at Rolling Loud | RS News 7/28/21
Olympic Silver Medalist Erica Sullivan Is 'Still The Same Gay Girl'
Ever since young lesbians have been stanning Sullivan on social, the University of Texas student has opened-up to the world about who she is.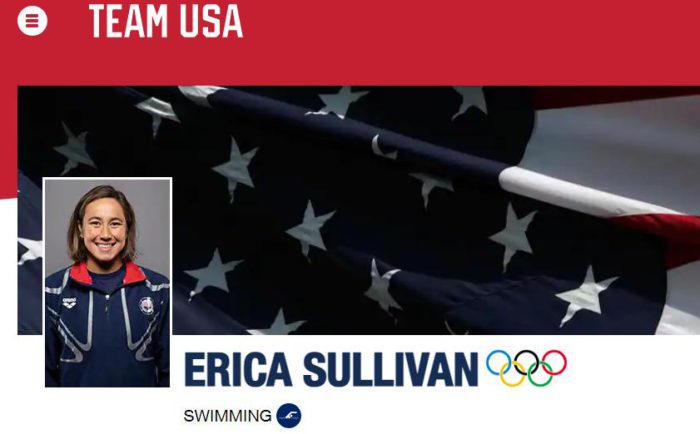 TOKYO – Erica Sullivan is a Japanese-American from Las Vegas and, at age 20, an Olympian attending her first-ever Summer Games. But that barely scratches the surface: This week, she won a Silver Olympic Medal. Not just any medal, mind you; she's the first-ever Silver medalist in the women's 1500-meter freestyle. 
Her big moment came on Tuesday in Tokyo, when Sullivan finished the 1500 in 15:41.41, 4.07 seconds behind Gold Medal winner and fellow American, Katie Ledecky.
"The last 24 hours have been a dream," Sullivan wrote on Instagram. "Thank you all from the bottom of my heart. Always for the people I represent," and she added a heart.
Make no mistake about who she represents: "Yes, I'm the gay one," says her Twitter bio. 
Whether it be a tweet, on Instagram or on TikTok, Sullivan proudly, frequently posts that she is the "only out gay swimmer" on Team USA. 
"Only gay USA swimmer. WHERE ARE THE GAYS" she tweeted in sharing an article about the record number of out LGBTQ Olympic athletes.
Only gay USA swimmer. WHERE ARE THE GAYS
https://t.co/exP6KkF8pw

— Erica Sullivan (@erica_sully) July 12, 2021
Ever since, young lesbians have been stanning Sullivan on social, as the University of Texas student has opened-up to the media and the world about who she is.
"This is kind of self-centered and cocky to say, and I'm sorry for that" Sullivan told reporters after winning Silver, "but I feel like I am the epitome of the American person, whereas I'm multicultural, I'm queer, I'm a lot of minorities in that sense. That's what America is. America is, to me, it's not being a majority. It's having your own start. The American dream is coming to a country to be able to establish what you want to do with your life."
Sullivan described having to train amid "duck poop" in Lake Mead, given that pools were shut down because of Covid-19. She also mentioned to the media: "If the women's soccer team, specifically Tobin Heath and Christen Press, would like to reach out, that would mean the world!"
What a change from just four years ago, according to Yahoo! News and Swimming World. Sullivan was dealing with the death of her father, coming out and mental-health issues. Her mother is a Japanese citizen living in the U.S., her late grandfather was an architect for some of the Olympic venues and her late father was a swimmer at the University of Wisconsin.
Sullivan is also a Swiftie, meaning she's a huge fan of Taylor Swift, which fellow fans have embraced.
📰| American Swimmer Erica Sullivan, silver medalist at the #Olympics #Tokyo2020 shares that she is a Swiftie!

"Love my queen Taylor Swift. She is releasing bops all year. She's been feeding us… I'm a reputation stan. I think people hate on the album for no good reason." pic.twitter.com/5OaB604zzj

— The Swift Society (@TheSwiftSociety) July 30, 2021
Headlines like, "All Hail Erica Sullivan, Olympic Silver Medalist, Swiftie, and Queer Icon" and "Lesbians, We Have A New Supreme And She's An Olympian Named Erica Sullivan" have only further enshrined Sullivan as a heartthrob for girls who like girls. 
Lauren Yapalater did a deep-dive into Sullivan's socials for Buzzfeed, revealing the swimmer "tweets about lesbian yearning movies just like the rest of us poor souls."
And then there's "The Question:"
"So many people have asked me if I'm single," she told Jill Gutowitz of Vulture, who Sullivan calls "the queen of Twitter lesbians."
"I'm like, I am still the same gay girl I was before all this. I've had a crush on the same girl for three years now. The yearning gets you every time."
Next up for Sullivan: back to school, and the pool,
"I deferred college for three years to train for these games," she told Gutowitz. "So, I'm going to Austin to continue my film career, my educational career, and my swim career. I'm gonna go another quad, I'm gonna try and go for 2024, that's the plan. But hopefully after that I can focus on my film career."
Black gay dance icon gets luminous treatment in 'Ailey' doc
Nothing prepares you for the experience of Ailey," she says. "The emotional, spiritual, aural, and visual overwhelm the sense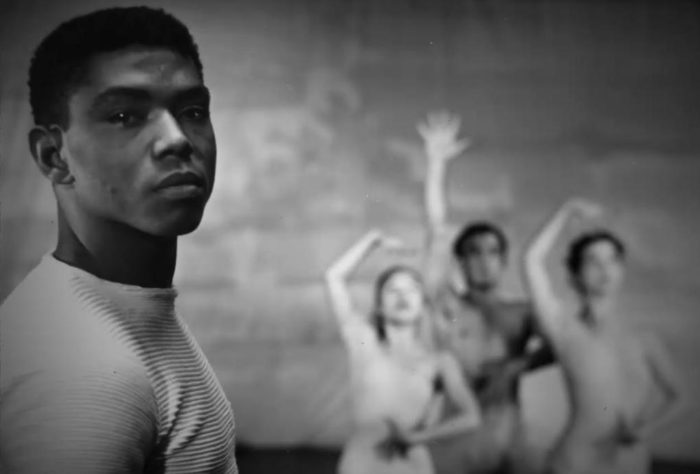 NEW YORK – When it comes to the history of dance in America, few names loom larger than that of Alvin Ailey.
A trailblazing pioneer of the art form who blended styles of modern dance, ballet, and jazz into breathtakingly theatrical presentations that explored and uplifted Black experience in American culture, his works earned him accolades and honors throughout a long career that gave him name recognition even among people with little or no interest in dance.
His choreographed masterpieces became touchstones within the medium, with many of them still among the most frequently remounted dance productions more than 30 years after his death, and the company he founded in 1969 – the Alvin Ailey American Dance Theater – remains one of the most lauded and prestigious dance organizations in the world today.
Yet despite his status as one of the most famous American choreographers of the twentieth century, there are many today, even among the aficionados of dance, who would be hard-pressed to tell you much about his life.
That's not entirely due to neglect or lack of interest, as a new documentary by filmmaker Jamila Wignot – simply titled "Ailey" – helps us to understand. Ailey was a genius who kept his private life as far out of the spotlight as possible.
As a Black gay man, he was keenly aware of his doubly marginalized status, and rather than inviting controversies that might overshadow the creations he worked tirelessly to bring into the world, he preferred to let the work itself become his public identity. He even took measures to obscure himself after death, ensuring that his passing from AIDS (in 1989, at the age of 58) would be reported as the result of a terminal blood disease.
In Wignot's dreamily eloquent film, she presents us with a portrait of a man who seemingly sublimated his entire being into the creation of his art, documenting Ailey's magnificent career with a wealth of archival footage and interviews.
Along the way, she also offers exploratory deep dives into the creation and legacy of some of his most iconic ballets, illuminating some of the themes that wove themselves into his body of work throughout his life. Finally, she follows the creative process as dancers at today's Ailey American Dance Theater work on a new production of "Lazarus," one of the late master's most renowned pieces.
In the process, she delivers the biographical facts of his life side by side with the artistic passions that drove him, and places it all in the context of the larger cultural history of late 20th Century America – as well as how Ailey's legacy continues to resonate within the changing social dynamics of our own time.
Yet throughout this feast of information, illuminating the facts and counterpointing the remembrances of those who worked at his side, Wignot also gives us Ailey's own commentary. Culled from recordings and interviews made during his lifetime, this posthumous self-narration of his own story lets us glean for ourselves what insight we may.
In retrospect and alongside the memories of his surviving companions, Ailey's own words tell us more about the man himself than he perhaps meant to do when he said them, inserting a layer of intimacy within the vast scope of the biography as it unfolds, and the film is all the richer for it.
It should come as no surprise that Wignot has painted such a reverent, yet deeply personal portrait of her subject. She's been inspired by Ailey's work – and his vision – since attending a performance of the Ailey Dance Theater during her sophomore year at Wellesley College more than two decades ago. Her admiration is evident from the way she gushes about Ailey in her director's statement about the film.

"Nothing prepares you for the experience of Ailey," she says. "The emotional, spiritual, aural, and visual overwhelm the senses… Ailey's dances—celebrations of African American beauty and history—did more than move bodies; they opened minds.
His dances were revolutionary social statements that staked a claim as powerful in his own time as in ours: Black life is central to the American story and deserves a central place in American art and on the world stage. A working-class, gay, Black man, he rose to prominence in a society that made every effort to exclude him. He transformed the world of dance and made space for those of us on the margins—space for black artists like Rennie Harris and me."
The Rennie Harris to whom Wignot refers is the founder of Rennie Harris Puremovement, a hip-hop dance theater company based in Philadelphia, who as guest choreographer of the AADT production of "Lazarus" is featured prominently in the film. He is just one of many professional dance veterans whose voices, featured throughout, seem united in singing the praises of Ailey's passion, creative power, and timeless aesthetic – and Wignot makes sure we don't have to merely take their word for it.
Like most dance documentaries – or good ones, anyway – the greatest gift of "Ailey" is the chance to see the dancers in motion. It's a film full to the brim with electrifying footage of some of Ailey's masterworks, giving us a rare opportunity to revel in the sheer visual poetry of his style. In pursuit of his ideal to capture "truth in movement," he built choreographed expressions of the Black American experience, executed with grace, strength, and unparalleled beauty.
His work celebrated that history while bearing witness to its injustice, with an emphasis on the dignity, humanity, and hope that makes it possible to look toward a transcendent future for all. It was, of course, social activism through art, though Ailey and his original dancers might not have exclusively intended it that way, and it is not an overstatement to say that it changed the world. Wignot cannily gives us the privilege of seeing just enough of it to stand as testament to its impact, and more than enough to make us want to grab the next opportunity to see the Ailey American Dance Theater perform in person.
In the meantime, you are encouraged to seek out "Ailey," which premiered in NYC on July 23 and expands to theatres nationwide on August 6, to whet your appetite. It's a documentary that succeeds far more than many others in telling a real-life story that feels authentic, and despite the carefully-guarded secrecy of its elusive subject, it presents as true and complete an impression of him as we are likely to get.
Outside of watching his work, that is.