Tim Miller performs at Highways May 4 for 30th anniversary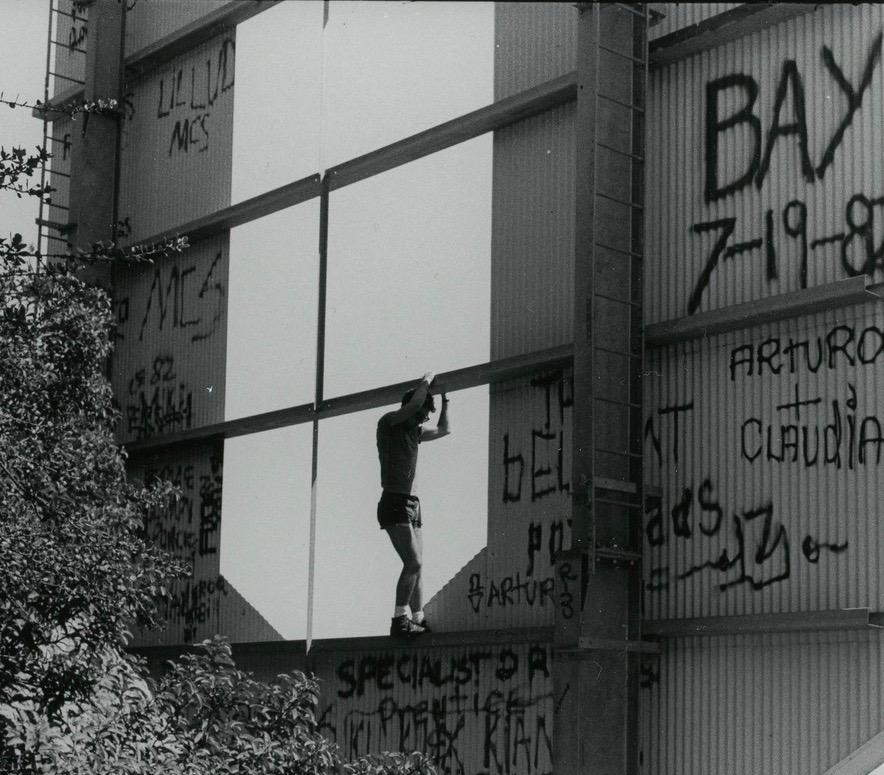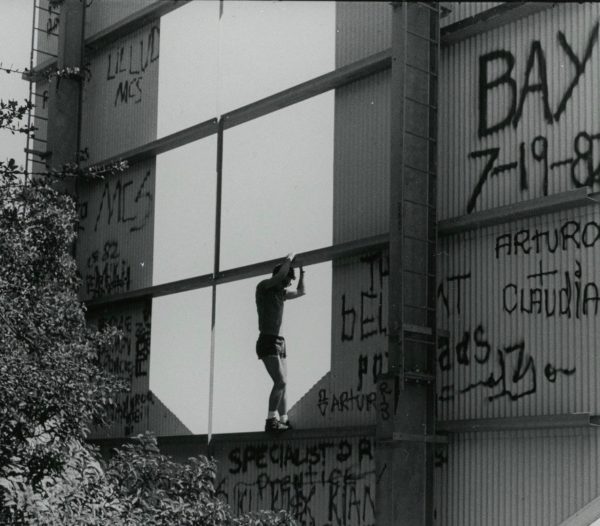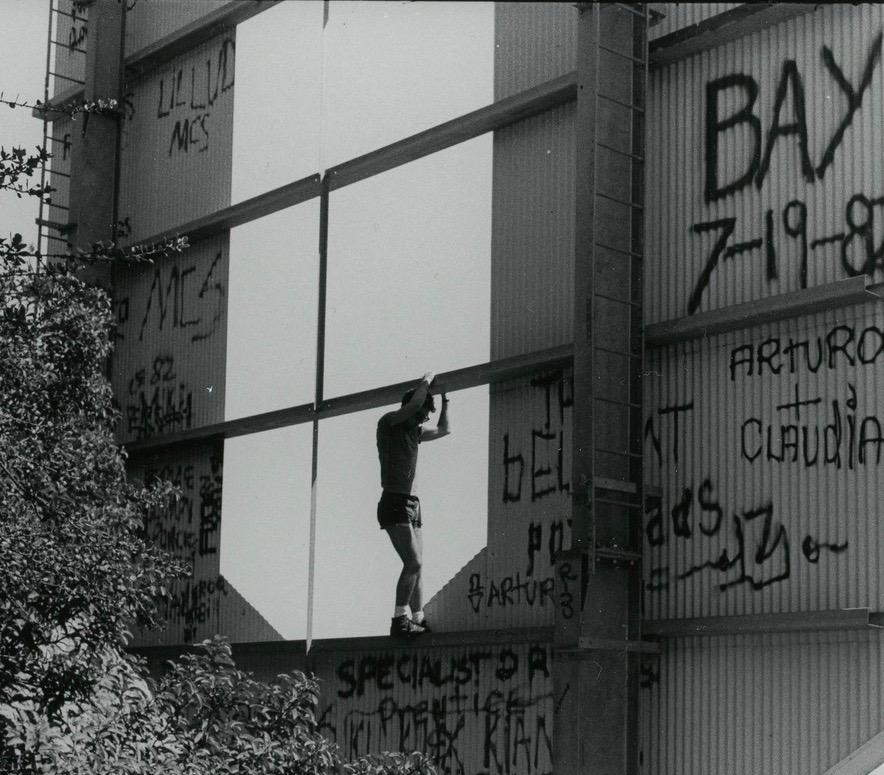 Decades before Kesha fans (Ke$hawood) and weed fanatics (Hollyweed) commandeered the visuals of the Hollywood sign, internationally acclaimed performer Tim Miller climbed into the letter "O." Celebrated photographer Dona Ann McAdams snapped a photo and this moment graces the cover of A Body in the O, his new of book of stories and performances.
Miller writes in the introduction of that moment perched inside the giant "O" as a young man:
"I climbed up into the enormous letter "O" on the Hollywood sign high in the hills above Los Angeles. This was in 1984 when you could still scamper up the Hollywood Hills goat paths and get close to the huge, world-famous landmark. If you were brave enough to confront the scary precarity and climb up one of the several stories tall letters, you had a perfect moment in time and space that must be recorded. I seem to be wearing hot pants and a crop top, a young gay boy's uniform of the time when returning home to hot L.A. from chilly NYC and risking his life climbing the decrepit Hollywood sign."
Tim Miller has been forging new ground in queer culture as a performer, activist, and writer since the early 1980s. His new book A Body in the O is out just in time to mark the 30th anniversary of Highways Performance Space, which Miller co-founded in 1989. He will be premiering a new performance made up of excerpts from the book at Highways on May 4.
I caught up with Miller to talk about his new book, new performance, and thirty years of queer culture at Highways.
The photo of you inside the O of the Hollywood on the cover of your book is striking. What does the O mean to you?
For a long time after I found this photo I assumed I was in the "O" in HO- no smart comments please- but another angle shows I am in the "O" of WOOD. Which actually works better for what I am getting at.
For me the "O" means the "Wooden O" of the theatre. Shakespeare coined that "wooden O" reference to the theatre in the prolog to Henry V and he meant the wooden Globe Theatre. Shakespeare asks us to dare to take up the big challenges of our historical moment and cram them into that wooden O! I hope the collection will conjure some of my contributions to that wooden O! I have always tried to put my body in that "O" and take on the heavy-lifting or our queer times.
In the Foreword to your book, scholar Craig Gingrich-Philbrook calls you the "quintessential example of the performance artists as first responder." How does performance art lend itself to first responders? What was it about the art form that attracted you to it?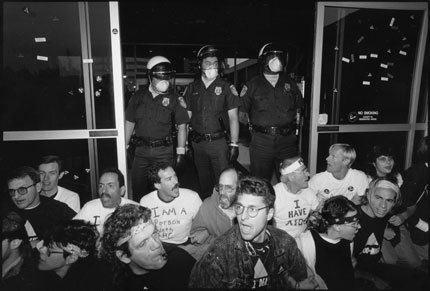 Tim Miller (glasses, front) with ACT UP/LA in Chuck Stollard's famous photo of the October 7, 1989 protest at the Federal Building, Westwood CA
In my opening manifesto in the book I talk about performers as first responders. I mean this especially around the crucial period in the 80s in the beginnings of the AIDS crisis when all we were getting from the US government was bigotry and genocide. What we had was one-on-one care giving and the beginnings of a really vital culture of solo performers taking on AIDS – me included- who began to tell the story of what we were going through from the front lines.
You cofounded two of our country's preeminent performance art spaces, Performance Space 122 and Highways. Both are still showcasing progressive and important works. What has it been like for you to have these two institutions continue?
In the book I have a story about when I was a kid I was always wanting to find the ideal queer tree house in Griffith Park where I could put on shows for my friends and change the world. Maybe that is what I was looking for when I climbed high into the Hollywood Sign. It is certainly why I co-founded Highways in 1989 and PS 122 in 1980! I am really proud that both spaces continue to thrive and shake up things.
This new book and show also arrives at the time to celebrate Highways Performance Space 30th Anniversary.
Yes, this is a super exciting moment for Highways, which has been fulfilling that wooden O mission since 1989. Highways was co-founded by Linda Burnham and I on a very bold mission of engaging diverse communities and social justice through performance. I ran the space for ten years, then co-directed it with Danielle Brazell, who now runs the City of L.A. Dept. of Cultural Affairs. Leo Garcia has been doing a fantastic job fulfilling that mission longer than anyone else and he deserves the credit for keeping the Highways banner flying high on the 30th Anniversary.
You toured the country for decades with different performances addressing the struggles of same sex binational couples. What is it like for you to revisit the text of these performance in your book now that binational couples have legal rights?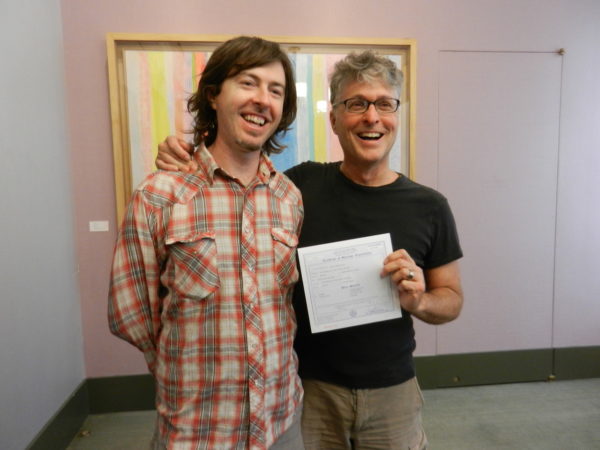 Alistair McCartney and Tim Miller with their hard-earned marriage certificate (Photo courtesy Tim Miller)
This was another space of first response for me. While I was one of many artists taking on AIDS, I was one of the very few battling marriage inequality and advocating for immigration rights for gay bi-national couples like me and Alistair McCartney. The book and the performance are, in a big way, a love letter to my husband Alistair to thank him for enduring the struggle we went through for twenty years to keep him in the US. The photograph in A Body in the O of Alistair at his citizenship ceremony is a moment we worked for so hard. Even six years since DOMA was overturned, we still have to pinch ourselves that we made it through the violence of US homophobia and were not forced in exile.
This is your fifth book and like your others it includes many images. Why was the visual so important for you to include?
This book was so driven by photographs. As an autobiographical storyteller these images conjure so much memory for me and launch the reader intimately into the narratives. Those photographs of thirty years ago at Highways really transport us, I hope, to the heat and hope and sexiness of that time. I love the images of the Highway Boys and the ACT UP activist beauty contest ! So saucy and full of life.
In a way, many of these photos chart the documentary and artistic skills of Dona Ann McAdams. What has it been like to work with her for over 30 years?
Dona Ann McAdams photographs have really been a motor in my work. Probably no time more than with A Body in the O. Her work as a photographer and activist has been a constant inspiration to me and her photographs fill all of my books.
You currently teach performance at universities across the country. What do you want to convey to LGBTQ youth? What would you want to convey to the young Tim on the cover of your book who "risked his life" to climb inside the "O?"
I travel all over the US working with young performers at universities in 44 of 50 states. This is really at the heart of my work now. There is a big theme in the book of tracing my own genealogy but even more charting how I want to embolden young folks to dive into that "O" and make the future better. That photo in the Hollywood sign is quite poignant for me because it is taken just a few days before my dad died suddenly in L.A. in 1984. In way, I want to give my students the message that I was always looking for in my early 20s that led me to climb inside that "O." I want to ask all of us to dig deep, climb high, see what needs changing, and do your bit to make it happen.
Tim Miller will perform A Body in the O at Highways Performance Space in Santa Monica on May 4 at 8:30pm. Tickets are available at www.highwaysperformance.org
Steven Reigns is West Hollywood's Inaugural Poet Laureate and founder of The Gay Rub, a collection of rubbings from LGBTQ landmarks from around the globe.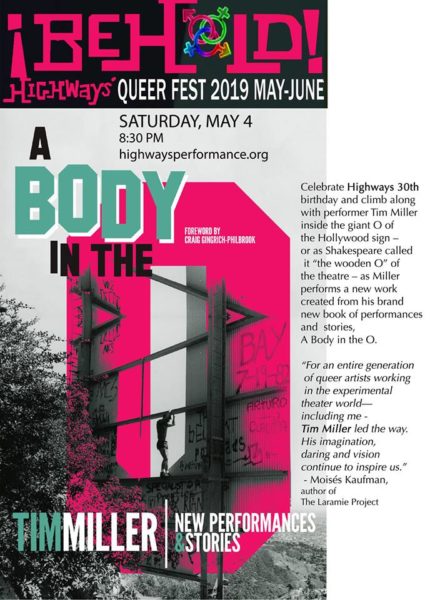 Laverne Cox Dives into the Uglies World
Cox is the latest cast member to be announced, although exactly which role she plays is still a guarded secret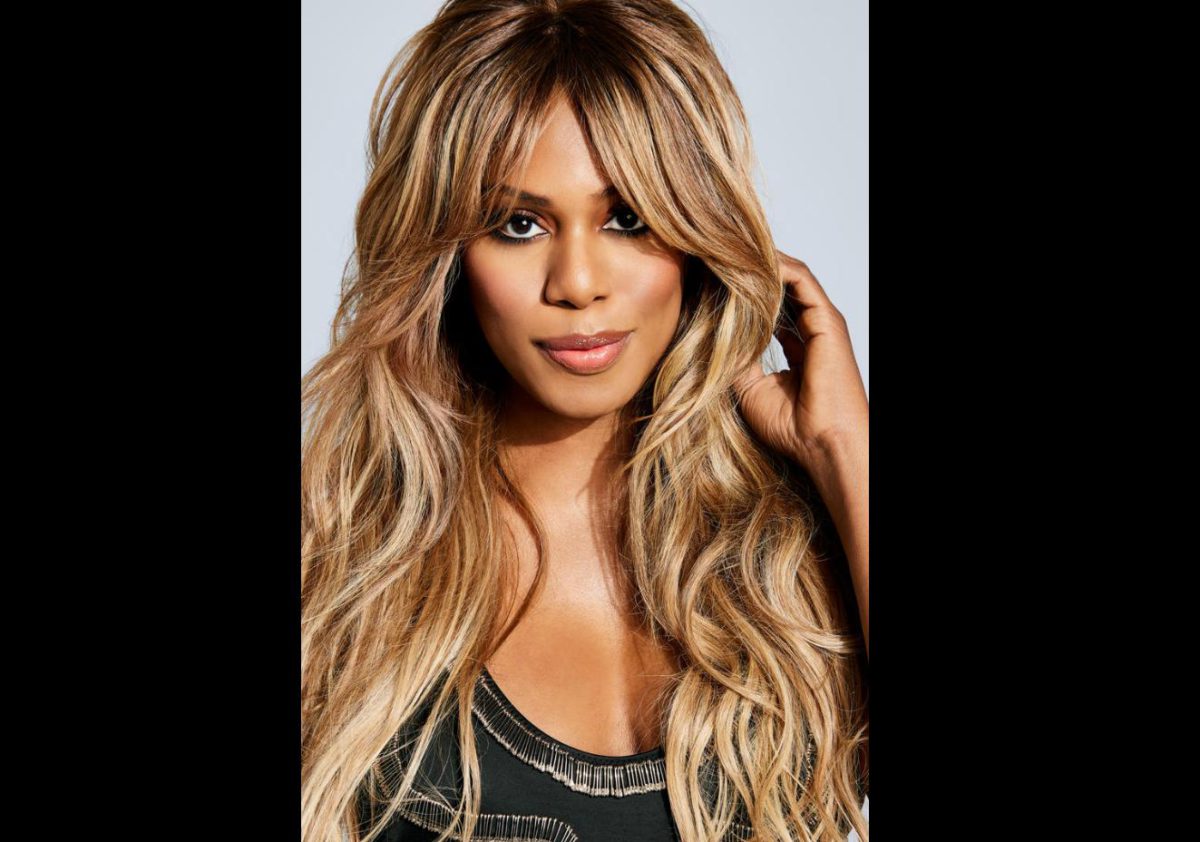 BURBANK – Imagine a world where at 16, you were forced into an operation that made you conventionally "pretty" along with the rest of the humans in the world.  That is the theme of the new Netflix film Uglies, based on the international best-selling dystopian fantasy novel by Scott Westerfeld.
Laverne Cox is the latest cast member to be announced, although exactly which role she plays is still a guarded secret. Joey King, Brianne Tju, Keith Powers and Chase Stokes were previously announced.
Whatever role Cox plays, her participation stays consistent with her brand of finding one's authenticity and fighting to live as their truest self.
Amazon describes the novel's plot, of which the film is based as: "Tally is about to turn sixteen, and she can't wait. In just a few weeks she'll have the operation that will turn her from a repellent ugly into a stunningly attractive pretty. And as a pretty, she'll be catapulted into a high-tech paradise where her only job is to have fun. But Tally's new friend Shay isn't sure she wants to become a pretty. When Shay runs away, Tally learns about a whole new side of the pretty world—and it isn't very pretty. The authorities offer Tally a choice: find her friend and turn her in, or never turn pretty at all. Tally's choice will change her world forever."
Of the casting, Cox posted on her Instagram, "I feel so blessed to be an artist hopefully getting better at my craft, certainly working hard to do so. What a privilege this film is, based on a powerful young adult book series by @scott_westerfeld!! What a privilege to work with such incredibly talented and committed young actors and @mcgfilm, our incredible director, oh McG you're just incredible. Stay tuned!"
Cox will also star in the upcoming Netflix series Inventing Anna. Shonda Rhimes and her Shondaland partner, Betsy Beers, are executive producing that 10 episode series.  It is based on a true story in which a grifter faked being an heiress and fooled New York's high society with her scam.
Uglies will be directed by McG, and has producers John Davis and Jordan Davis for Davis Entertainment Company; Robyn Mesinger for Anonymous Content; Dan Spilo for Industry Entertainment; and McG and Mary Viola for Wonderland at the helm. Joey King, Jamie King, Scott Westerfeld, John Fox are executive producing.
Vlogger StanChris; My religious mom reacts to Norway's "gay Santa" ad
My religious mom reacts to Norway's gay Santa advertisement! Let's see what she has to say about it.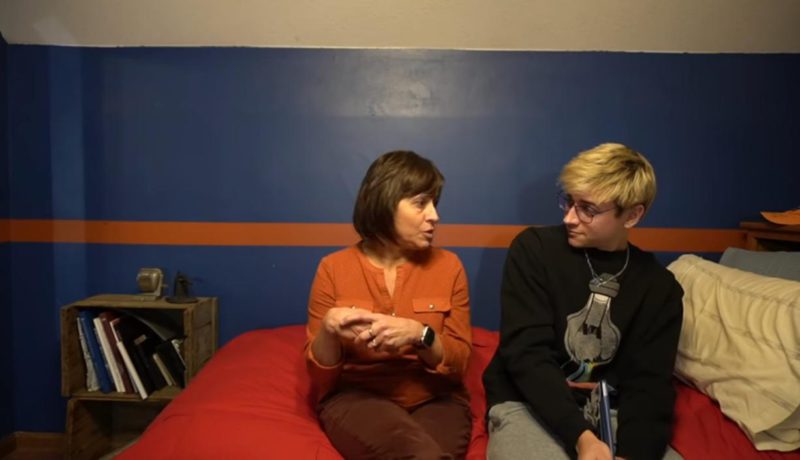 LOS ANGELES – The twenty-something StanChris, the Out YouTuber who has been building his audience on his YouTube channel by vlogging about the ordinary everyday experiences of his life as a young gay guy is back- this time interviewing his mother.
My religious mom reacts to Norway's gay Santa advertisement! Let's see what she has to say about it.
My religious mom reacts to Norway's "gay Santa" ad
********************
S O C I A L – L I N K S
→Instagram : stanchris https://instagram.com/stanchris
→ Twitter : stanchrisss https://twitter.com/stanchrisss
Subscribe here!!: https://youtube.com/c/stanchris
Watch more: https://youtu.be/rjI4c7nSXkw
Verhoeven returns with subversive tale of lesbian nun in 'Benedetta'
Period drama delivers sex, violence, and horrors of the Black Death
There was a time when Paul Verhoeven was a big deal in Hollywood.
The Dutch filmmaker first attracted international attention during an early career in his homeland, with critically acclaimed movies like "Turkish Delight" and "Soldier of Orange," which found an audience outside of the Netherlands and brought him greater opportunities in America, Once here, he adapted his style to fit a more commercial mold and forged a niche for himself with violent, action-packed sci-fi blockbusters, scoring major hits with "Robocop" and "Total Recall" before reaching a pinnacle with "Basic Instinct" – arguably still his most influential and iconic film.
Then came "Showgirls." Although the Joe Eszterhas-scripted stripper drama is now revered as a "so-bad-it's-great" cult classic, it was a box office bomb on its initial release, and its failure, coupled with the less-spectacular but equally definitive flopping of his next film, "Starship Troopers," effectively put an end to his climb up the Hollywood ladder.
That was not, however, the end of his story. Verhoeven moved back to his native country (where he was hailed as a returning hero) and rebounded with the critically lauded "Black Book" before spending the next two decades developing and producing new projects with other filmmakers. In 2016, he assumed the director's seat again, this time in France, and the resulting work ("Elle") put him once more into the international spotlight.
Now, he's back with another French film, and fans of his signature style – a blend of social satire, psycho-sexual themes, graphic violence, and near-exploitation-level erotic imagery that has prompted some commentators to label him as a provocateur – have every reason to be excited.
"Benedetta," which receives its long-delayed (due to COVID) release in the U.S. on Dec. 3, is the real-life story of a Renaissance-era Italian nun (Virginie Efira), whose passionate devotion to her faith – and especially to Jesus – sparks disturbing and dramatic visions. When young novice Bartolomea (Daphne Patakia) enters the convent and is assigned to her as a companion, it awakens a different kind of passion, and as their secret relationship escalates, so too do her miraculous episodes, which expand to include the physical manifestation of stigmata. Soon, despite the skepticism of the Mother Abbess (Charlotte Rampling), she finds herself heralded as a prophet by the other sisters and the local community, leading to controversy, investigation, and a power struggle that threatens the authority of the church itself.
Inspired by "Immodest Acts: The Life of a Lesbian Nun in Renaissance Italy," Judith C. Brown's biography of the real Sister Benedetta, Verhoeven's latest work is perhaps his most quintessential to date. In his screenplay (co-written with "Elle" collaborator David Birke), the Dutch auteur – who is also a widely recognized, if controversial, religious scholar – gives free reign to his now-familiar obsessions, weaving them all together into a sumptuously realized period drama that delivers copious amounts of nudity and sex, bloody violence, and the horrors of the Black Death while exploring the phenomenon of faith itself. Is Benedetta a saint or a harlot? Is she chosen by God or mentally ill? Are her visions real or is she a fraud, cynically exploiting the beliefs of those around her in a bold-faced grab for power and glory? And if she's lying, in the larger context of a world held firmly in the grip of a church that treats salvation as transactional and levies its presumed moral authority to unlimited financial and political gain, which is greater evil? Though the film strongly implies the answers lie somewhere between the "either/or" of absolutes, it shrewdly leaves the viewer to contemplate such questions for themselves.
What concerns "Benedetta" more than any esoteric debate is a sly-yet-candid commentary on the various levels of societal hierarchy and the ways in which the flow of power perpetuates itself through their devotion to maintaining the status quo. As Benedetta's perceived holiness carries her upward through the strata, from unwanted daughter of the merchant class to Mother Superior and beyond, more important than the veracity of her claims of divinity are the shifting and carefully calculated responses of those she encounters along the way. Fearing the loss of their own power, they ally and oppose themselves in whichever direction will help them maintain it. It's a Machiavellian game of "keep-away" in which those at the top will not hesitate to use economic class, gender, sexuality, and – if all else fails – torture and execution as weapons to repress those they deem unworthy.
Inevitably, the above scenario provides plenty of fodder for Verhoeven's movie to make points about religious hypocrisy, systemic oppression, and the way white heterosexual cisgender men keep the deck eternally stacked in their own favor – all of which invites us to recognize how little things have changed in the five centuries since Sister Benedetta's time. That, too, is right in line with the director's usual agenda.
Ultimately though, the signature touch that makes the movie unmistakably his is the way it revels in the lurid and sensational. Verhoeven delights in presenting imagery designed to shock us, and key elements of the film – from hyper-eroticized religious visions and explicit lesbian sex, to the prominent inclusion of a blasphemous wooden dildo as an important plot point – feel deliberately transgressive. This should be no surprise when one remembers that this is the director who brought us not only "Basic Instinct" and "Showgirls" but also "The Fourth Man," a homoerotic psychological thriller from 1983 still capable of making audiences squirm uncomfortably today; and while all this titillation may trigger the most prudish of viewers, it makes "Benedetta" into a deliciously subversive, wild-and-wooly ride for the rest of us. More to the point, it underscores the film's ultimate observation about the empowering nature of sexual liberation.
Helping Verhoeven make maximum impact with this obscure historical narrative is a cast that clearly relishes the material as much as he does. In the title role, the statuesque Efira successfully creates a compelling and charismatic figure while remaining an enigma, someone we can believe in equal measure might be sincere or corrupt and with whom we can empathize either way; likewise, Patakia exudes savvy and self-possession, transcending moral judgment as the object of her affection, and the two performers have a palpable chemistry, which is made all the more compelling by their thrillingly contemporary approach to the characters. Rounding out the triad of principal roles is Rampling, a cinematic icon who brings prestige and sophistication to the table in a masterful performance as the Abbess; more than just a grounding presence for her younger co-stars, she provides an important counterbalance with a subtle and layered performance as a woman who has devoted her life to a belief in which she has no faith, only to find herself overshadowed by a charlatan.
"Benedetta" is not exactly the kind of film that's likely to put Verhoeven back on the Hollywood fast track – it's far too radical in its underpinnings for that. Nevertheless, it's a welcome return to form from a unique and flamboyant filmmaker we've missed for far too long, and his fans – along with anybody with a taste for provocative cinema – should consider it a must-see.