Supreme Court agrees to hear whether federal law bars anti-LGBT discrimination
Decision may not come until June 2020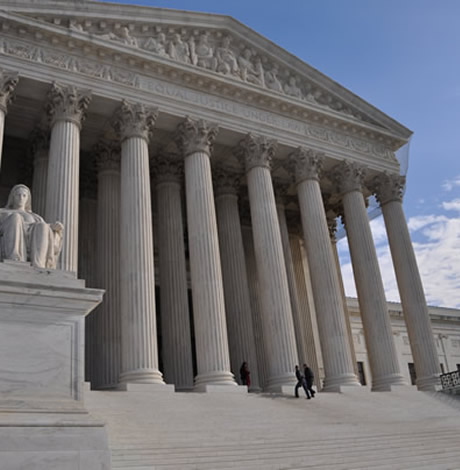 The U.S. Supreme Court has agreed hear cases seeking to determine once and for all if anti-LGBT discrimination in the workplace is prohibited under federal law.
In its orders list on Monday, the court announced it has granted certiorari in response to three separate petitions seeking clarification on whether Title VII of Civil Rights of 1964, which bars sex discrimination in the workplace, applies to cases of anti-LGBT discrimination.
Two of the petitions — the filings for the cases of Zarda v. Altitude Express and Bostock v. Clayton County — sought clarification on whether Title VII applies to cases of sexual-orientation discrimination. The other petition — a filing in the case of Harris Funeral Homes v. EEOC — seeks clarification on whether Title VII applies to anti-transgender discrimination.
Masen Davis, CEO of Freedom for All Americans, said in a statement the time has come "for the Supreme Court to cement into place our core American values of treating all people with respect and dignity and allowing everyone a fair shot no matter who they are."
"Like other Americans, LGBTQ people want to make a living and provide for their families," Davis said. "A win in these cases would improve the lives of millions of LGBTQ people and their families as well as send a message about the inherent importance of all of us being able to go to work, to live our everyday lives free from discrimination, and to have the means to take care of ourselves and our loved ones."
Because the court decided to grant certiorari in April, the court will be unable to reach a conclusion by the time it adjourns for this term in June. The decision will have to wait until the next term, which means a ruling may not happen until June 2020.
The petition in the Harris case was filed in behalf of Harris Funeral Homes by the anti-LGBT legal firm Alliance Defending Freedom, which called on the Supreme Court to issue a more restrictive interpretation of Title VII that would omit transgender protections.
"Neither government agencies nor the courts have authority to rewrite federal law by replacing sex with gender identity — a change with widespread consequences for everyone," ADF Vice President of Appellate Advocacy John Bursch said. "Businesses have the right to rely on what the law is — not what government agencies want it to be — when they create and enforce employment policies. The funeral home wants to serve families mourning the loss of a loved one, but the EEOC has elevated its political goals above the interests of the grieving people that the funeral home serves."
In a conference call with reporters Monday, Bursch told the Washington Blade Alliance Defending Freedom doesn't have a position on whether Title VII applies to cases of sexual-orientation discrimination.
"The issue in our case is about what Congress meant when it prohibited discrimination based on sex in 1964 and I don't think any reasonable person would look at what was happening in 1964 and conclude that they intended to address gender identity in any way shape or form," Bursch said. "I suspect that there are similar arguments that can be advanced with respect to sexual orientation, but they're obviously distinct cases."
LGBT people have asserted workplace discrimination on the basis of sexual orientation and gender identity constitutes sex discrimination and is unlawful under Title VII for decades.
With respect to sexual-orientation discrimination, courts have more recently adopted the idea Title VII applies to sex discrimination. The Second Circuit and Seventh Circuit have affirmed Title VII prohibits anti-gay discrimination, but the Eleventh Circuit recently rejected the idea.
Case law affirming Title VII covers anti-transgender discrimination is more developed. Over nearly two decades, eight federal appeals courts and 35 federal district courts have affirmed anti-transgender discrimination is sex discrimination and unlawful, according to the National Center for Transgender Equality.
James Esseks, director of the LGBT project at the American Civil Liberties Union, said in a conference call with reporters a ruling from Supreme Court against LGBT protections would conflict with the public acceptance for LGBT rights and the perception held by 70 percent of people anti-LGBT discrimination is already unlawful.
"There are cases going back to 1977 where courts have protected transgender workers or transgender individuals from sex discrimination," Esseks said. "In fact, the public would be shocked if the Supreme Court ruled that it's perfectly legal to fire someone just because she's LGBTQ."
The ACLU is co-counsel for the gay plaintiff in the Zarda case and the transgender plaintiff in the Harris case, but isn't affiliated with the Bostock case.
Although the upcoming Supreme Court ruling on its face will determine whether anti-LGBT discrimination is prohibited under employment non-discrimination law, it will also impact other non-discrimination laws that bar discrimination on the basis of sex, such as the Fair Housing Act, the Affordable Care Act and Title IX of the Education Amendments of 1972.
Esseks pointed out LGBT people have taken advantage of laws barring sex discrimination in cases of discrimination not just in employment, but also education, housing and health care. Transgender people have won cases asserted denial of transition-related health care, including gender reassignment surgery, constitutes unlawful sex discrimination.
"This isn't a question of is the Supreme Court going to for the first time say that LGBT people get to sue from discrimination," Esseks said. "LGBT people are suing and have been suing for years and have been getting remedies for the discrimination where the courts say it is real, and so, the potential consequence here is widespread changes potential in the civil rights protections that LGBTQ people currently have."
(No federal law bars discrimination on the basis of sex in public accommodations, so discriminating against LGBT people in public accommodations will be legal regardless of what the Supreme Court decides.)
The Supreme Court has agreed to hear the cases at the same time the Democratic-controlled House is moving forward with the Equality Act, legislation that would amend the Civil Rights Act of 1964 to prohibit explicitly anti-LGBT discrimination in employment, housing, credit, jury service, federally funded programs, education and public accommodations"
Sarah Warbelow, legal director for the Human Rights Campaign, said in a statement the Supreme Court has "an opportunity to clarify this area of law to ensure protections for LGBTQ people in many important areas of life," but legislative action is still necessary.
"The impact of this decision will have very real consequences for millions of LGBTQ people across the country," Warbelow said. "Regardless of the eventual outcome, it's critical that Congress pass the Equality Act to address the significant gaps in federal civil rights laws and improve protections for everyone."
The petitions have been pending before the court for some time. The court grants certiorari the week after the U.S. Eighth Circuit Court of Appeals held arguments in the case of Horton v. Midwest Geriatric Management on whether Title VII covers sexual-orientation discrimination.
It remains to be seen what decision the Supreme Court will reach. The cases reach the Supreme Court after Trump has remade the bench with the appointments. of U.S. Associate Justices Neil Gorsuch and Brett Kavanaugh. LGBT groups, fearing the appointments would be hostile to LGBT rights, opposed the confirmation of both justices.
Esseks, nonetheless, told the Blade he's "hopeful" the Supreme Court will reach a decision affirming LGBT protection under existing law.
"I think that the lower courts that have recognized that anti-LGBT discrimination is a form of sex discrimination have it right," Esseks said. "I think the public has it right. The public already agrees that we are protected. And so, I think the court would be going out on a limb with the public and, I think, legal argument by ruling against us as opposed to ruling for us."
Asked whether it helps and hurts to have the sexual orientation and gender identity issue decided at the same time, Esseks said "it's fine" because "they're all of a piece."
"These are all just different forms of sex discrimination, and I think it's important for the court and the country to get used to thinking about it through that lens because these are different kinds of sex discrimination," Esseks said.
The Zarda case has a standing issue. Altitude Express, the company that allegedly fired Zarda for being gay, no longer exists, but another company bought it assets. The question is whether the new company assumes liability for the company it bought without having engaged in anti-gay discrimination itself.
Esseks said standing, however, won't be an issue because the Supreme Court also granted review in the Bostock, which has no standing complications.
"The fact that the court has taken review in both Bostock and Zarda and consolidated them means that for better or worse the standing questions, I think, become irrelevant because even if there are standing issues in Zarda, Bostock will provide a vehicle for the court to reach the issue," Esseks said.
The Trump administration has already asserted LGBT workers aren't entitled to non-discrimination protections under Title VII. The U.S. Justice Department argued Title VII shouldn't apply to cases of sexual-orientation discrimination before the U.S. Second Circuit Court of Appeals in the Zarda case and file a brief before the Supreme Court arguing the U.S. Sixth Circuit Court of Appeals wrongly decided Title VII applies to cases of anti-transgender discrimination in the Harris case.
But the U.S. Equal Employment Opportunity Commission, the U.S. agency charged with enforcing federal civil rights laws, has continued to argue Title VII applies to LGBT workers in the Trump administration. Last week, the EEOC sent a lawyer to participate in oral arguments in the Horton case before the Eighth Circuit to assert those protections.
Esseks said what role of the EEOC will take before the Supreme Court is an "interesting question" because the agency initially brought the case on behalf Aimee Stephens, the transgender plaintiff in the Harris case, and are "technically respondents," but the Justice Department, which is charged with arguing on behalf of the U.S. government before the Supreme Court, has taken the opposite position.
"We are thinking through whether we're going to ask for formal realignment to change the caption, but certainly I fully expect the government to be arguing against civil rights protections for LGBTQ people in both cases," Esseks said.
Laura Durso, vice president of the LGBT research and communications Project at the Center for American Progress, said in a statement the Supreme Court should issue a ruling affirming non-discrimination for LGBT people.
"People should have the right to love who they love and be who they are without fear of losing their job," Durso said. "Too many lesbian, gay, bisexual, and transgender people face bias in the workplace, making it harder to provide for themselves and their families. The Supreme Court should affirm the growing consensus of federal courts in recognizing the reality of this discrimination in order to ensure that LGBT employees are guaranteed the same protections afforded to other workers."
White House says U.S. made clear WNBA's Griner 'unjustly detained'
The U.S. government "is actively engaged in trying to resolve this case and get Brittney home," the White House said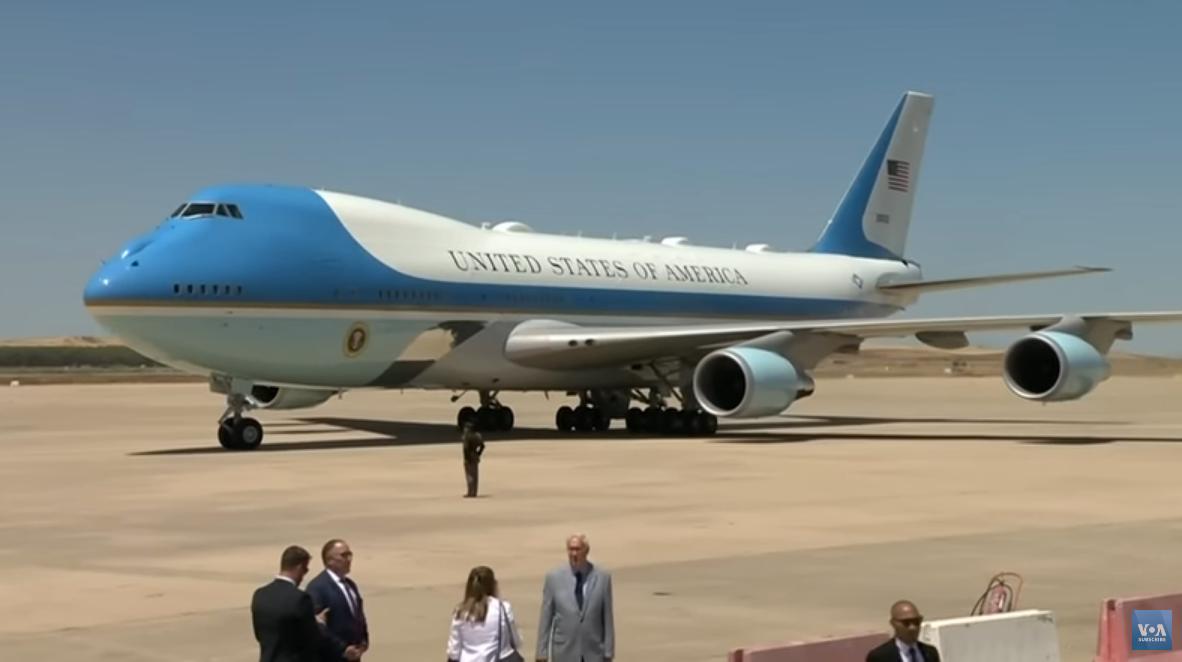 MADRID, Torrejón Air Base, Spain – White House National Security Adviser Jake Sullivan said Tuesday he has spoken in the last few days with the wife of Brittney Griner as part of a larger effort within the Biden administration to secure the release of the Out lesbian basketball player in Russia whom supporters say is being unlawfully detained.
Sullivan made the comments speaking with reporters aboard Air Force One during President Biden's trip to Europe in response to a question about efforts within the Biden administration to bring Griner home ahead of her expected trial in Russia.
"So first, Brittney Griner is wrongfully detained, unjustly detained, and we have made that clear as an official determination of the U.S. government," Sullivan said. "Second, the Russian government should release her and allow her to be returned and reunited with her family and come home safe and sound."
Sullivan added he — as well as Secretary of State Antony Blinken — have spoken with Griner's wife Cherelle, to "convey our very deep sympathy, to convey that, you know, we just can't even begin to imagine what the family must be going through, what Brittney — what Brittney must be going through."
Griner, a professional basketball player for the Phoenix Mercury within the Women's National Basketball Association, was detained in February by Russian Customs on allegations that cartridges of hashish oil were found in her luggage. Griner had gone to Russia to play with the Russian Premier League during the WNBA off-season.
Sullivan said the U.S. government "is actively engaged in trying to resolve this case and get Brittney home," but added he's constrained in what he could say because of confidentiality about the sensitive issue.
"But I will tell you it has the fullest attention of the president and every senior member of his national security and diplomatic team," Sullivan said. "And we are actively working to find a resolution to this case, and will continue to do so without rest until we get Brittney safely home."
The Biden administration, Sullivan added, is additionally working to return all unjustly detained Americans and hostages being held overseas," including detainees in Iran, Afghanistan, Russia, Venezuela, and China.
The Washington Blade has placed a request with the State Department for a readout on Blinken's role in the Biden administration's talks with Griner.
Chicago mayor exercises her 1A at Pride, vid-clip viral in right-wing spaces
Gregory Pratt, the Chicago Tribune reporter whose beat includes covering Mayor Lori Lightfoot and City Hall tweeted a video of the mayor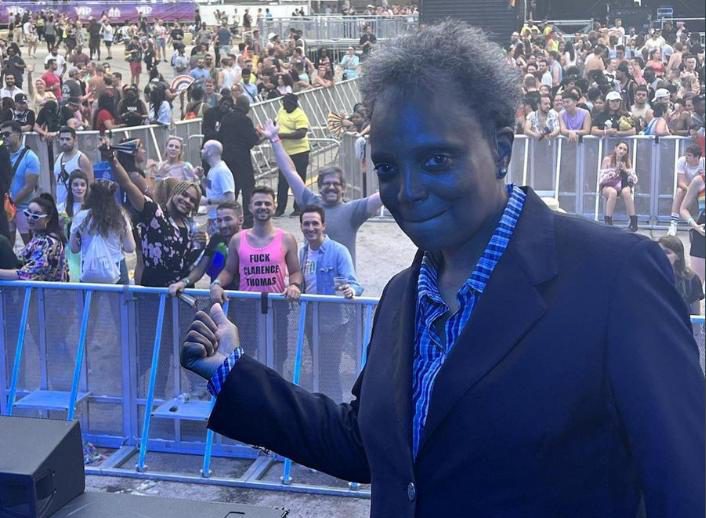 CHICAGO – Speaking to attendees at the Windy City's Pride festivities this past weekend, Out Chicago Mayor Lori Lightfoot spotted a man wearing a pink tank-top that read, "Fuck Clarence Thomas" and incorporated the phrase into her remarks on stage.
Gregory Pratt, the Chicago Tribune reporter whose beat includes covering Mayor Lori Lightfoot and City Hall tweeted a video of the mayor which according to Pratt has now gone viral in right-wing spaces.
Chicago Mayor Lori Lightfoot responds to Supreme Court justice Clarence Thomas writing about overturning gay marriage ruling, other important cases: "Fuck Clarence Thomas!" Clip is going viral in right wing circles. pic.twitter.com/12qq4Qq8PR

— Gregory Pratt (@royalpratt) June 27, 2022
In another tweet Pratt clarified the incident: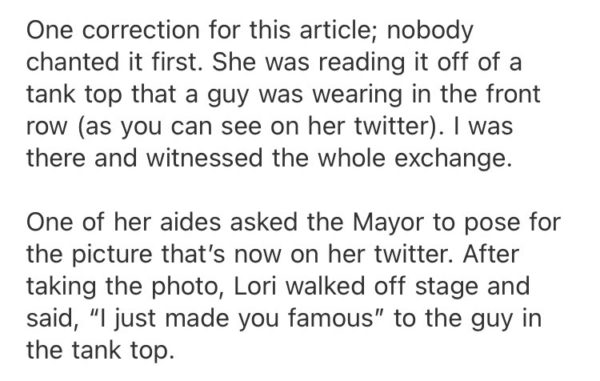 Mayor Lightfoot on Monday afternoon after the Tribune article and Pratt's tweet were active posted her take on Twitter:
I said what I said. pic.twitter.com/z4BXZ4Jj9Y

— Lori Lightfoot (@LoriLightfoot) June 28, 2022
House passes resolution demanding Brittney Griner's immediate release
Detained WNBA star's trial to begin on July 1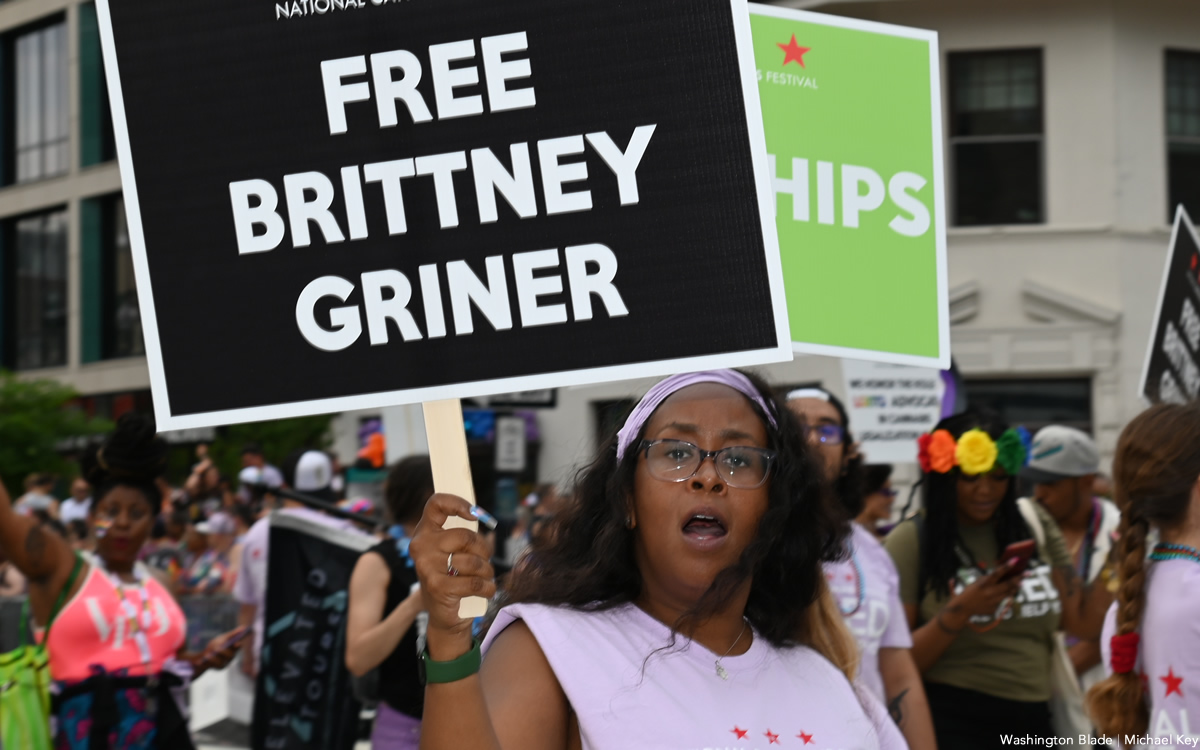 WASHINGTON — In a resolution passed on June 24 by the U.S. House of Representatives, lawmakers called on Russia to immediately release detained WNBA star Brittney Griner. 
Griner was first arrested in Russia in the days leading up to its invasion in Ukraine. Authorities have charged her with drug trafficking after claiming that she attempted to pass through Moscow's Sheremetyevo Airport while in possession of cannabis oil.
The House's resolution, introduced in May by U.S. Reps. Greg Stanton (D-Ariz.), Sheila Jackson Lee (D-Tex.) and Colin Allred (D-Texas), made multiple demands of Russia, including that the country "immediately release Brittney Griner," provide her with consular access and humane treatment and that the U.S. "raise the case of Brittney Griner and to press for her release" in all its dealings with the Russian government.
"This legislation insists on our embassy personnel having access to Ms. Griner and restates our commitment to freeing her now," Lee said in a statement after introducing the resolution. "We continue to pray for her family and we will continue to work together as three members of Congress, along with others, to spread the message that she is held wrongfully and must be freed now."
The resolution also expressed support for both Griner's family and for "all prisoners unjustly imprisoned in the Russian Federation."
Allred, a member of the House Foreign Affairs Committee, took to Twitter following the passage of the resolution.
"I'm proud the House has spoken in passing our resolution and calling for Brittney Griner's swift release," Allred wrote. "Every day an American is held abroad is a lifetime, and I will keep working with @POTUS to do all we can to bring home every American detained abroad."
Griner's WNBA team, the Phoenix Mercury, welcomed the House's passage of the resolution this past weekend.
"[Rep.] Stanton and many others are continuing to work with the White House, State Department and Brittney's family to secure her safe return home," the team wrote on Twitter.
The resolution comes after reporting revealed missteps on the part of the U.S. government in handling communication related to Griner's detention.
According to past reporting, the U.S. Embassy in Moscow failed to connect Griner with outside phone calls permitted by the Russian government when Griner's wife, Cherelle Griner, attempted to call her. Cherelle Griner reportedly called 11 times on June 18 on the couple's fourth anniversary but was unable to reach her wife due to what the State Department claimed to be a "logistical error."
While the resolution is being heralded by its supporters, it contains no provisions intended to enforce the House's demands for the release and humane treatment of Griner and others held by Russia. With less than one percent of criminal defendants in Russia being acquitted, it is unclear whether the resolution will do anything to persuade the country's courts to permit Griner's release.
Griner appeared in Russian court on Monday for a preliminary hearing prior to her trial that has now been scheduled to begin on July 1. It was also confirmed by Griner's attorney on Monday that her detention had been extended for six months pending her trial.
If convicted, she could face up to 10 years in prison.
"We must keep Brittney's case on the forefront and make clear to the White House that her release should be one of the highest priorities for our government," Cherelle Griner said in May.