Pete Buttigieg coming to LA for gay Hollywood fundraiser
Rivals are coming for him now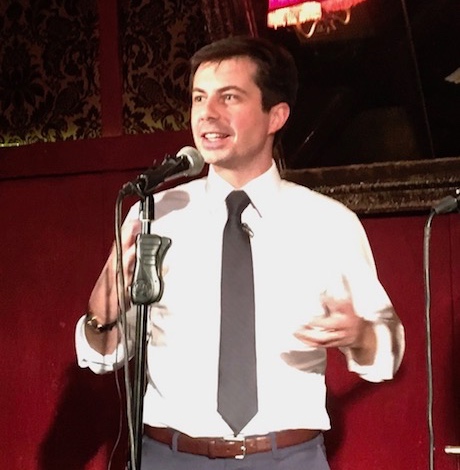 (UPDATED 4-26) South Bend Mayor Pete Buttigieg has surprisingly charmed so many in America with his smart, calm liberal morality that some polls of Democratic presidential contenders show him third behind Joe Biden and Bernie Sanders—a once impossible feat for an openly gay politician.
Buttigieg is no cookie-cutter candidate. Shortly after his breakthrough CNN Town Hall and his West Hollywood appearance last March, Buttigieg appeared on Fox News for an interview with Chris Wallace. 
"I think coming from the industrial Midwest, the place where, unfortunately, my party really lost touch with a lot of voters, especially in 2016—it's a combination of attributes, not to mention the military service—that I bring to the table, that is simply different from the others and I'm looking forward to competing," he told Wallace.
Buttigieg said his core message is: "Generational change, and then liberty, democracy and security."
By mid-March, Buttigieg had hit the 65,000 individual donor goal the Democratic National Committee requires to qualify to be on the DNC debate stage—the first of which will be in June hosted by NBC News, MSNBC and Telemundo.
Hollywood A-Gays want to hear more directly, especially Buttigieg reclaiming "values," using his marriage to Chasten as an example.
The Hollywood Reporter reports that mega-producer Ryan Murphy and husband David Miller are hosting a fundraiser for Buttigieg at their Los Angeles home on June 19. The event is also co-hosted by a bevy of married gays, including PR guru Simon Halls and his husband actor Matt Bomer; TV hit-maker Greg Berlanti and his husband, producer/ former soccer star Robbie Rogers; CAA partner Bryan Lourd and his husband Bruce Bozzi; and former People editor Jess Cagle and TV writer-producer husband Matt Whitney.
But with Buttigieg's surge in popularity comes the hard-knocks of political gamesmanship. His political rivals have been "caught off guard" and are "scrambling to find vulnerabilities and lines of attack that can be used against him, five officials with opposing Democratic primary campaigns and Republican political groups tell NBC News."
"He's getting a very significant free pass on a lot of stuff that other candidates aren't getting a free pass on," said one official from a rival Democratic presidential campaign, who called Buttigieg a "kid mayor," citing the 37-year-old candidate's willingness to take money from lobbyists as an example. "There's a novelty there. People don't know anything about him, so he can kind of be whatever people want him to be. But if he sustains this, that will come down to earth."
"Our competitors can run their campaigns how they want," Lis Smith, Buttigieg's top communications adviser, told NBC News. "We're less interested in politics as usual and more focused on getting Mayor Pete's hopeful message of generational change out there."
But Buttigieg's Democratic competitors might note that many of these A-Gays also raise and contribute money for other candidates—Murphy and Miller hosted a mega-fundraiser for California Sen. Kamala Harris on April 12, for instance—and they may not appreciate being used as "oppo-research" against a viable gay candidate.
The lobbyist Buttigieg's rivals are using against him right now is longtime gay fundraiser Steve Elmendorf, former Board Chair for the Victory Fund. He and longtime Human Rights Campaign backer Barry Karas are co-hosting a fundraiser for Buttigieg in Washington DC on May 21.
"Elmendorf is a lobbyist and former John Kerry campaign official who bundled more than $100,000 in the last election for Clinton. He announced his support for Buttigieg on Sunday, just as the Democrat officially launched his campaign," NBC News reported on April 18. "Karas raised at least half a million dollars for Obama in 2012 and was later appointed by Obama to the Kennedy Center's advisory board."
"The more I watched him, the more I thought he was performing at a level above all the other candidates. He has an optimistic message and I liked him," Elmendorf told CNBC for an April 17 story. "I just think everything about him is the opposite of Trump in a good way and when he answers every question he's trying to find solutions. He's not attacking anyone."
Elmendorf is impressed. "I think he's put himself out there in every possible venue. He's done every possible interview and has done well. He comes across as authentic," Elmendorf added. "There's something to be said about someone from out of Washington and a new, young person in this race."
Buttigieg is also different in not eschewing capitalism for democratic socialism. He has pledged not to take PAC money from corporations or the fossil fuel industry but contributions from top finance executives helped him raise $7 million, which catapulted him to the top tier over better-known contenders.
"Pete has never made a decision based on a contribution that he's received, and where he receives his contributions from has no bearing on the policy positions and governmental actions he takes," Smith told NBC News.
In fact, Buttigieg has re-framed capitalism.  He says the Green New Deal, for instance, is more of a "goal" than a concrete plan. But it recognizes climate change as a reality and a necessity set by science. And, Buttigieg told Fox's Chris Wallace, "Retro-fitting buildings means a huge amount of jobs for the building trades in this country. I view that as a good thing."
The other reality, Buttigieg told CNBC, is that "[t]he economy is not some creature that just lumbers along on its own. It's an interaction between private sector and public sector. And public sector policies, for basically as long as I've been alive, have been skewed in a direction that's increasing inequality."
Right now, when Buttigieg speaks, people listen.
UPDATE April 26 from Buttigieg campaign:
"Moving forward, Pete for America will not accept any money from lobbyists and we are returning all donations from registered lobbyists who have contributed to date — that's $30,250 from 39 individuals.

Mayor Pete will not be influenced by special-interest money, and we understand that making this promise is an important part of that commitment.

We understand that making this decision and being vocal about our values is important; that the decision means more than just whether or not we are willing to accept money from a specific individual.

Standing up for our collective values not only includes saying we believe that campaigns should not take money from lobbyists; it also means being aware of the loopholes that still allow special interests to impact the campaign.

This campaign will:

Not accept money directly from individuals who are registered as federal lobbyists
Not allow registered lobbyists to serve as bundlers for our campaign, because that would still allow them to use their influence to benefit our campaign
Add new language to our contribution forms about our standards around lobbying and donating
Implement internal procedures and audits to ensure we are living by these commitments
Not accept money from corporate PACs
Not accept money from the fossil fuel industry

You've held us to a higher standard, and we're grateful for your partnership. We're going to need your continued support.

We've launched a grassroots fundraising team — a group of supporters who is organizing around campaign finance goals. Already, that team of supporters has raised close to a half million dollars from their personal networks.

If you're interested in joining that team, please sign up here: 

www.peteforamerica.com/grassroots-fundraising-team

Thanks for your support, your commitment to our better future, and for holding us to a higher standard.

Mike

Mike Schmuhl
Campaign Manager
Pete for America"
9th Circuit Court of Appeals blocks lower court overturn of assault rifle ban
Benitez ruled that California's three-decade-old ban on assault weapons violates the Second Amendment to the U.S. Constitution.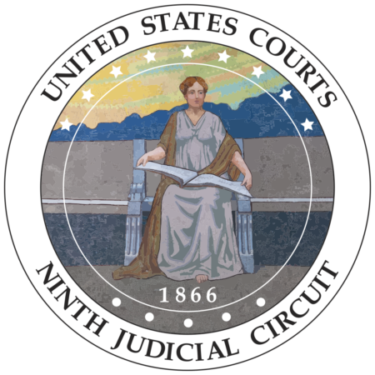 SAN FRANCISCO – In a ruling issued Monday, a three-judge panel of the U.S. 9th Circuit Court of Appeals issued a stay of U.S. District Judge Roger Benitez's controversial decision to overturn California's assault weapons ban on June 4. The ruling will be on hold until the 9th Circuit court decides on a separate gun control case.
Benitez ruled that California's three-decade-old ban on assault weapons violates the Second Amendment to the U.S. Constitution. The state had first crafted the ban in 1989 and in the intervening thirty-two years lawmakers in Sacramento had repeatedly amended the law.
Benitez overturned the ban and likened an AR-15 semiautomatic gun to a Swiss army knife, calling it "good for both home and battle." California Governor Gavin Newsom took exception to the comparative made by Judge Benitez remarking at the time;
"Today's decision is a direct threat to public safety and the lives of innocent Californians, period. As the son of a judge, I grew up with deep respect for the judicial process and the importance of a judge's ability to make impartial fact-based rulings, but the fact that this judge compared the AR-15 – a weapon of war that's used on the battlefield – to a Swiss Army Knife completely undermines the credibility of this decision and is a slap in the face to the families who've lost loved ones to this weapon. We're not backing down from this fight, and we'll continue pushing for common sense gun laws that will save lives."
The Roberti-Roos Assault Weapons Control Act of 1989 (AWCA) is a California law that bans the ownership and transfer of over 50 specific brands and models of semi-automatic firearms, which were classified as assault weapons. Most were rifles, but some were pistols and shotguns.
The case, Miller v. Bonta (previously Miller v. Becerra) had been brought by the Firearms Policy Coalition, (FPC) which in 2019, developed and filed the suit as a federal Second Amendment challenge to California's Assault Weapons Control Act (AWCA). The FPC argued that the State's ban prohibits arms that are constitutionally protected, no more lethal than other certain arms that are not banned, and commonly possessed and used for lawful purposes in the vast majority of the United States.
California Attorney General Rob Bonta had appealed Benitez's ruling. On Monday he said in a tweet; "This leaves our assault weapons laws in effect while appellate proceedings continue. We won't stop defending these life-saving laws."
#BREAKING: The 9th Circuit granted our motion to stay the district court's ruling in Miller v. Bonta.

This leaves our assault weapons laws in effect while appellate proceedings continue.

We won't stop defending these life-saving laws.https://t.co/L8F8zpLuhv pic.twitter.com/udtszNfOis

— Rob Bonta (@AGRobBonta) June 21, 2021
Blinken says Biden raised Russia's LGBTQ rights record with Putin
Geneva summit between two presidents took place on June 16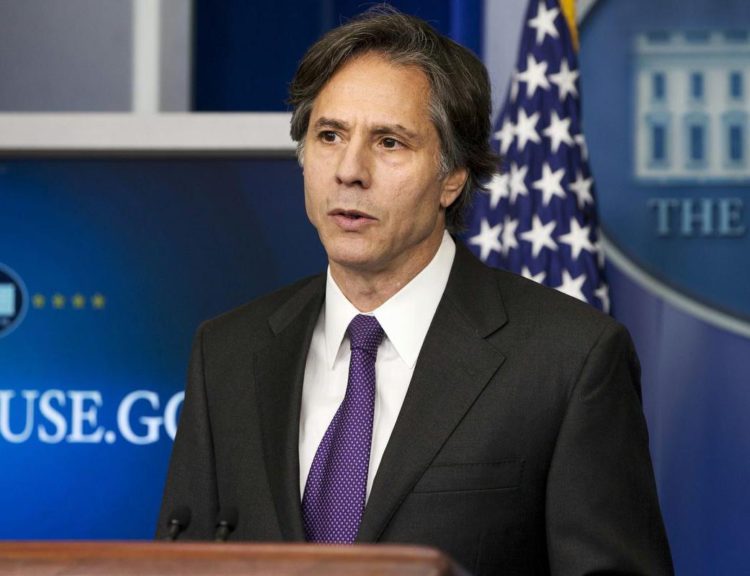 WASHINGTON — Secretary of State Antony Blinken on Monday said President Biden raised the Kremlin's LGBTQ rights record with Russian President Vladimir Putin during their recent summit.
"The president pushed human rights — including LGBTQI rights — with President Putin," Blinken told Washington Post columnist, "PBS NewsHour" contributor and host of MSNBC's "The Sunday Show" Jonathan Capehart during a virtual Pride month discussion the Atlantic Council hosted.
Biden met with Putin on June 16 in Geneva. Blinken was among those who participated in the summit.
The White House did not say whether Biden specifically raised Russia's LGBTQ rights record with Putin. Biden told reporters after the summit that he stressed to Putin "that no president of the United States could keep faith with the American people if they did not speak out to defend our democratic values, to stand up for the universal rights and fundamental freedoms that all men and women have, in our view."
"What he told President Putin is that as an American president — where for all of our challenges, many of which are manifest in recent months and recent years — this is something that is basically stamped in to our DNA and he would be abdicating his responsibility as president, as an American president, not to raise these issues," Blinken told Capehart.
Capehart specifically asked Blinken about the case of two Chechen brothers who were arrested in Russia in February and returned to their homeland, even though they had fled Chechnya's anti-LGBTQ crackdown.
"We didn't get into specific cases in that meeting, but he made very clear to President Putin that this is fundamentally who we and who he is and what we'll do and will continue to do going forward," said Blinken.
Blinken also did not say how Putin specifically responded to Biden's decision to raise his country's LGBTQ rights record with him. Blinken, however, did say "there was at least an acknowledgment" the U.S. will raise human rights in such meetings.
"This is what an American president should do," said Blinken. "This is who we are and this is what we represent to the world."
TUNE IN for a LIVE #ACFrontPage event: @SecBlinken discusses the role of the US State Department in advancing LGBTQI equality at home and around the world with @CapehartJ https://t.co/zoIQmk49mG

— Atlantic Council (@AtlanticCouncil) June 21, 2021
The Stonewall Inn bans Anheuser-Busch during NYC Pride weekend
"We urge Anheuser-Busch and other companies doing this to publicly commit to stop donating to anti-LGBTQ politicians"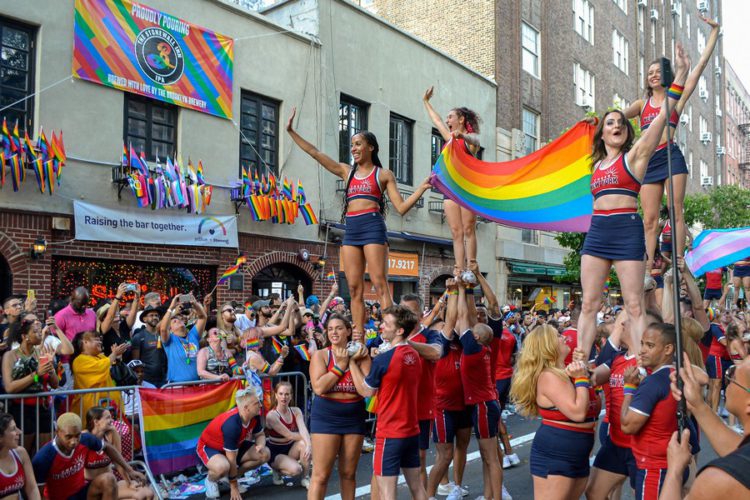 NEW YORK – In response to news that the Anheuser-Busch InBev company had made political contributions to lawmakers behind bills targeting transgender youth, the owners of the Stonewall Inn announced its ban of AB InBev products during New York City's Pride weekend.
The historic West Village pub, widely regarded as the location of one of the seminal defining events in the history of the LGBTQ rights movement, is sponsoring a public 'pour-out' of Bud Light, Michelob ULTRA, and Stella Artois in front of the bar on Wednesday, June 23, to demand that the Leuven, Belgium based AB InBev stop donating to anti-LGBTQ legislators and commit to using its lobbying efforts to advance the Equality Act.
Should the Equality Act be passed, it would afford LGBTQ people with equal nondiscrimination protections under federal law.
"You can't turn your logo rainbow on social media, call yourself an ally, and then turn around and make donations that fuel hate. There are really no excuses, and companies like Anheuser-Busch need to own up to what they've done," said Stonewall Inn co-owner Stacy Lentz. "As a business owner, it's never easy to stop selling a product that affects your bottom line — especially during the busiest weekend of the year. But I'm an activist above all else and we at The Stonewall Inn know we bear a unique responsibility to call out hypocrisy when we see it. Anheuser-Busch and other companies must do better."
According to data from the Keep Your Pride campaign, since 2015, Anheuser-Busch has made 48 donations totaling $35,350 to 29 anti-LGBTQ legislators behind recent bills attacking trans youth.
Through its nonprofit arm, The Stonewall Inn Gives Back Initiative, Stonewall recently launched the Safe Spaces program, which identifies and certifies entertainment venues, food and beverage locations, stores, businesses, and other public venues as Safe Spaces for LGBTQ people. Under its criteria for certification, businesses that donate to anti-LGBTQ lawmakers would not qualify for designation as a Safe Space.
"As one of our best-selling products, Bud Light has been a longtime staple here at The Stonewall Inn. It's deeply disappointing to learn that Anheuser-Busch has given money to lawmakers who are attacking trans kids, some of the most vulnerable people in the LGBTQ community," said Stonewall Inn co-owner Kurt Kelly.
"We're horrified to see so-called allies supporting lawmakers who would make life harder for anyone in our community. We urge Anheuser-Busch and other companies doing this to publicly commit to stop donating to anti-LGBTQ politicians and use their lobbying power to support the Equality Act," Kelly added.