New HBO miniseries 'Gentleman Jack' explores life of 'first modern lesbian'
Compelling, finely wrought tale brought roaring to life with great acting, period detail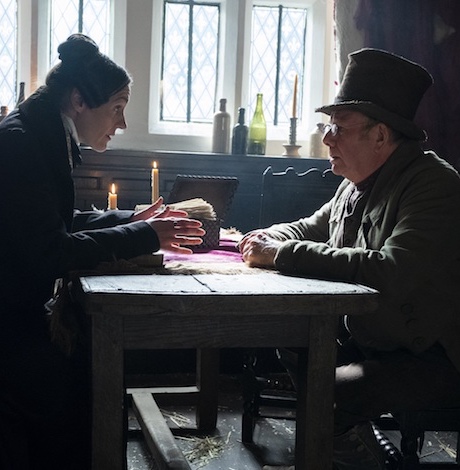 "Gentleman Jack," now playing on HBO, is a fascinating portrait of Anne Lister, an English landowner often descried as "the first modern lesbian." The splendid eight-part series, a co-production of HBO and BBC One, is a rollicking portrait of life in Regency England, a time of great social, political and economic upheaval.
Set in Halifax in 1832, the series opens when Anne Lister (the delightfully swaggering Suranna Jones) returns to the family manse after foreign travel and a collapsed affair with Vere Hobart (Jodhi May) who has decided to marry a man (something that has happened to Lister before).
Lister is a complex and captivating bundle of contradictions and Jones captures them all with rakish charm. Lister caries a walking stick and dresses all in black, with a voluminous skirt without petticoats, a corset and a fitted bodice, a long coat and a top hat. (The witty title sequence shows her getting dressed which is a great introduction to the character.)
She's a shrewd businesswoman, personally collecting the rents from her tenant farmers and negotiating business deals directly. She's fiercely protective of her tenants but also fiercely protective of her bottom line. She personally (and awkwardly) tends to a boy who is injured, but refuses to renew the lease of any farmer who's not measuring up.
She's confident in her sexuality, but discreet enough to avoid open scandal (even though the local gossips do warn that she's "not to be trusted in the company of other women").
But while she claims the right to run her own business and sexual affairs, she's also rather reactionary. She's upset when a tradesman dares to court her sister Marion (Gemma Whalen, who's also playing Yara Greyjoy on HBO's "Game of Thrones") and she's obsessed with restoring the faded ancestral home Shibden Hall to its former glory.
And that's what sets the story in motion. Like any cash-poor landowner, Lister decides that she needs to find a rich wife. She sets her sights on Ann Walker (Sophie Rundle), a local heiress who's been dazzled by Lister's charisma for years.
Lister also discovers there's coal on her property and enters into a nasty business rivalry with the brutal Christopher Rawson (Vincent Franklin).
Series creator and screenwriter Sally Wainwright introduces both of these plot lines with a light touch, delighting in Lister's playful seduction of Walker and her tough negotiations with Rawson. But over the course of the five episodes available for review, Wainwright slowly ratchets up the tension. Rawson becomes violent when his ambitions are thwarted and Walker and Lister are caught in flagrante delicto by a nosy neighbor.
The acting is first rate. Jones is a marvel as Anne Lister, effortlessly capturing every contradictory facet of this remarkable character. Rundle is captivating as the heiress who has a few secrets of her own and Franklin makes a fine villain. Whalen turns in a full-bodied performance as Anne's exasperated sister Marian; she makes the character warm and believable while providing some much-needed common sense and humor to the proceedings.
Veteran British actors Gemma Whalen and Timothy West turn in fine performances as Aunt Anne Lister and Jeremy Lister, aunt and father to Anne and Marian. Neither character is quite as befuddled as their young relatives think they are, and their finely tuned observations are often amusing and quite biting.
Wainwright's script is solid, with dialogue that sounds natural yet quite appropriate for the period. The directing (by Wainwright, Sarah Harding and Jennifer Perrott) is generally assured and well paced, although it's difficult to see how the final three episodes can keep increasing the tension while resolving the main plots and the many subplots. The cinematography is stunning, a virtual Valentine to the lush West Yorkshire countryside.
Wainwright and her talented colleagues also create a powerful sense of period, While there are some delightful modern flourishes (especially in the lively score by Murray Gold), the series has an authentic feel. Everything feels lived in and the period details underscore the fact that the past is indeed a foreign country, recognizable yet distinctly different. 
This is especially true of discussions of Lister's sexuality and gender non-conformity. Her same-sex desires and her unconventional clothing choices are freely discussed, but the script avoids the temptation to use modern terminology. For example, when discussing her romantic relationships with her family, Lister refers to her "companions."
There's also the delightful exchange where a young boy askes Lister, "Are you a man?" Flustered, Lister responds, "Well, that's a question. So no, I am not a man. I'm a lady — woman. I'm a lady—woman. I'm a woman."
The remarkable authenticity and detail of "Gentleman Jack" comes from Wainwright's intimate knowledge of Lister's diaries. Over the course of her life, Lister kept a four-million-word diary that recorded her daily life in astonishing detail. Much of the diary was written in a secret code that used algebraic symbols and letters of the Greek alphabet. Wainwright was granted extensive access to the diaries and learned how to decipher the code and more fully understand Lister's rich inner life. Since then, Wainwright funded the restoration and digitization of  the diary; excerpts can be found at annelister.co.uk/diary-archives.
"Gentleman Jack" is a rare and genuine treat. It's a full-blooded, full-bodied period piece with and vibrant and authentic inner life that is fully relatable yet true to its own time. Led by creator Sally Wainwright and the vivacious Suranna Jones, the series is a rousing tale that is also a rich contribution to our understanding of how same-sex desire and gender nonconformity are expressed in different times and places.
Brazilian gymnast & Olympian introduces his boyfriend- and comes out
Oyakawa-Mariano revealed that he is in a relationship with broadcast media marketing analyst João Otávio Tasso on Instagram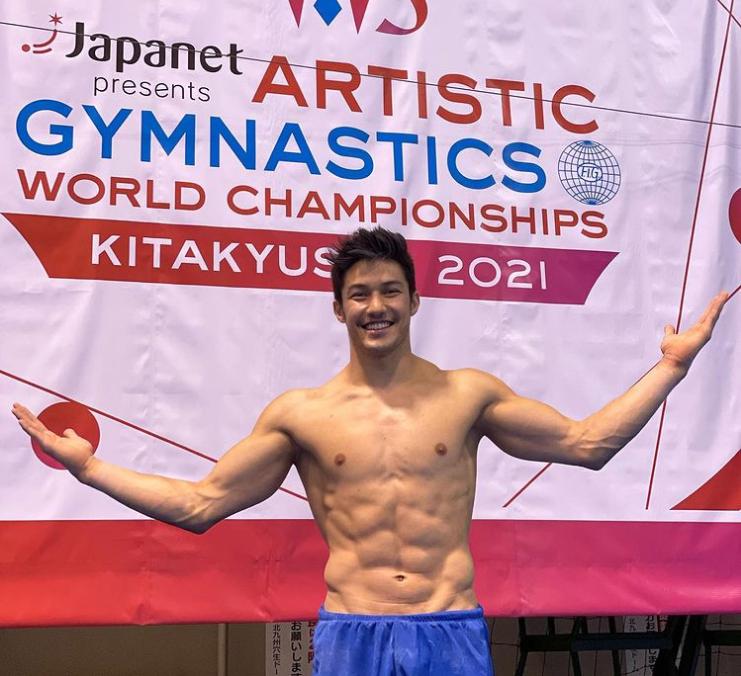 SAO PAULO – In a post to his Instagram account last month, Brazilian Olympic Bronze medalist Arthur Nory Oyakawa-Mariano introduced the world to his boyfriend, and also came out at the same time.
The 28-year-old artistic gymnast is a member of the Brazilian national team. He won the bronze medal in floor exercise at the 2016 Summer Olympics in Rio de Janeiro. Oyakawa-Mariano won the 2019 World Artistic Gymnastics Championships held in Stuttgart, Germany picking up a gold medal in the horizontal bar competition.
Writing on his Instagram post, (Translated from Portuguese) on October 29, 2021, Mariano revealed that he is in a relationship with broadcast media marketing analyst João Otávio Tasso.
"Happy Birthday to the person who freaks out with me 😅 The phrase 'in health or illness, in victory or in defeat, in joy or sadness' never quite fit. And there we are every day walking together. Thank you for always being by my side. I will always be yours."
"Congratulations João, many years of life and continue to be that amazing person 👀, even if Scorpio (always good to blame the sign). We're together."
In addition to being a professional gymnast, Oyakawa-Mariano is also an internationally signed model. In 2019, he was named the face of Philippine-based international clothing brand BENCH's men's wear campaign in Brazil and Latin America.
Google erases part of LGBTQ+ community in new online glossary project
The tool, a glossary of 100 words that used the company's Google Trends to track the popularity of LGBTQ+ terminology and definitions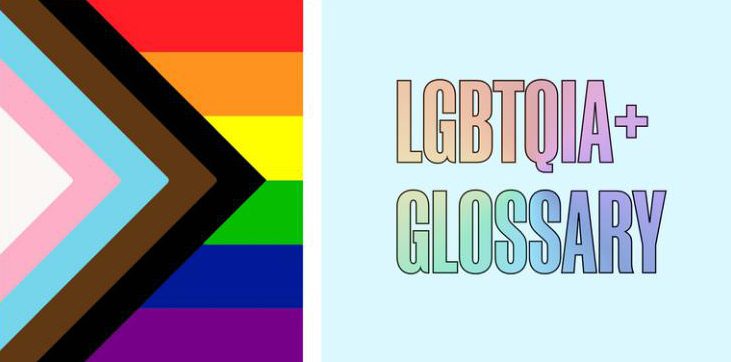 MOUNTAIN VIEW, Ca. – A new online tool designed to help mainstream, freelance and even LGBTQ+ journalists navigate definitions of what can be a complex world of LGBTQ+ vernacular, left out definitions of bisexuality and pansexuality in a new Google "LGBTQ+ language initiative.
The Google News Initiative announced the project in partnership with VideoOut, titled the "LGBTQ+ language and media literacy program, last week in a press statement. According to the company, they partnered with Men's Health magazine to "help contextualize the research and data in the program."
The tool, a glossary of 100 words that used the company's Google Trends to track the popularity of LGBTQ+ terminology and definitions, was created with the assistance of several queer PhD linguists.
However, in a review of the glossary today, Friday, Nov. 26 the terms and definitions for bisexuality and pansexuality were missing.
According to the Google release: "It's a way to understand the LGBTQ+ community, and hopefully, it will transform the way journalists – and all of us – write and talk about LGBTQ+ people."
Jordan Reeves, the Executive Director of VideoOut, an LGBTQ+ nonprofit and the founder of VOE, a production company centering LGBTQ+ narratives in television and film, answered the self-asked question of; "WHY WOULD VideoOut, an LGBTQ+ nonprofit, partner with Men's Health magazine?"
"So many people assume that Men's Health is only for cisgender, heterosexual, masculine presenting men. I'm here to tell you, as a queer trans nonbinary human, that's false."
According to a recent Gallup poll, "One in six [U.S.] adults in Generation Z identifies as LGBT." At the same time, a GLAAD report found 45% of non-LGBTQ+ people in the U.S. say they're confused by the different number of terms to describe individuals who comprise the LGBTQ+ community.
In a response to late Friday evening, Jordan Reeves, the Executive Director of VideoOut in a direct message on Twitter told the Blade:
"Recently we launched The LGBTQ+ Language and Media Literacy Program, a living and breathing resource that we will continue to add to over time. We left out some terms and phrases at launch — bisexual, for example — that should have been included from the very beginning!
We are keenly aware of bi-erasure and the persistent confusion around bisexual identity. We are sorry we didn't include it at luanch, but we are adding it (along with pansexual) very soon. We started with 100 entries (definitely not a comprehensive list…yet), and we are really excited to add entries as the community gives us feedback and suggestions.
We are really proud of the depth and breadth of terms that exist in the resource and hope it continues to be more and more useful as we add to it.
We'll also be adding features so that this resource is the most useful for anyone using language about the LGBTQ+ community. If there are other words you can think of that we've left out, or ways to make the tool more dynamic, let us know and we'll queue them up to be added!"
2022 GRAMMYs announced & showcases LGBTQ+ narratives
"The inclusion of LGBTQ artists in this year's nominees highlights growing shift in acceptance & dominant impact LGBTQ artists are making"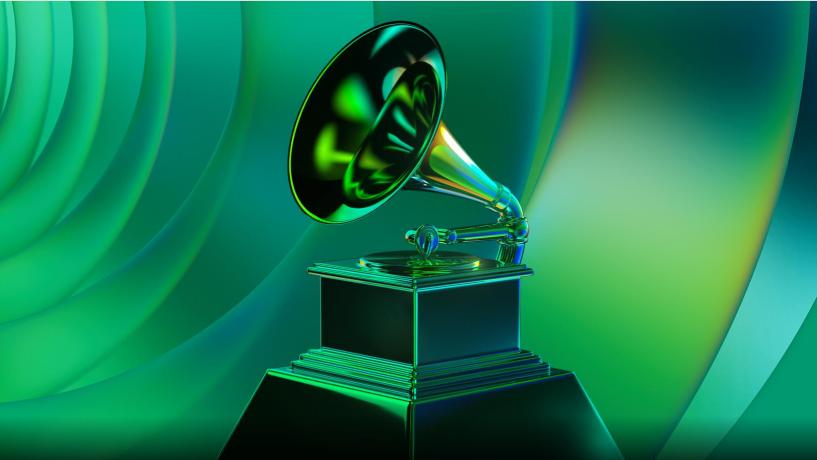 LOS ANGELES – The nominations for the 64th Annual Grammy Awards ceremony to be held on January 31, 2022, were announced Tuesday. Topping the list of nominees were Out Black rapper Lil Nas X for his smash gay narrative hit 'MONTERO (Call Me By Your Name)' and Out Lesbian country/pop artist Brandi Carlile for her song 'Right On Time.'
Lil Nas X, whose real name is Montero Lamar Hill, celebrated his nominations for song of the year, record of the year and best music video and thanked his fans in a string of Twitter posts.
"don't have to win a single award, truly thankful for all the insight this year has brought me. and thankful for the journey. love u guys," the 22-year-old rapper wrote.
don't have to win a single award, truly thankful for all the insight this year has brought me. and thankful for the journey. love u guys 😭🤍

— MONTERO 🦋 (@LilNasX) November 23, 2021
LGBTQ artists who received Grammy nominations Tuesday also include pop star Halsey and singer-songwriter Arlo Parks.
"The vast inclusion of LGBTQ artists amongst this year's Grammy nominees – including Lil Nas X, Brandi Carlile, Lady Gaga, and many others – highlights not only a growing shift in cultural acceptance, but also the dominant impact that LGBTQ artists are making across the music industry," said GLAAD President & CEO Sarah Kate Ellis. "With 5 total nominations, including Album of the Year, Record of the Year, and Song of the Year, Lil Nas X continues to open doors for greater LGBTQ inclusion in rap and hip-hop, which will undoubtedly inspire and empower a new generation of artists to embrace their authenticity and individuality."
The Grammy Awards ceremony recognizes the best recordings, compositions, and artists of the eligibility year, running from September 1, 2020, to September 30, 2021.
The Recording Academy will present the 2022 GRAMMY Awards show on Mon, Jan. 31, on the CBS Television Network(opens in a new tab) and stream live and on demand on Paramount+ from 8–11:30 p.m. ET / 5–8:30 p.m. PT.
Prior to the telecast, the GRAMMY Awards Premiere Ceremony will be held at the Microsoft Theater at 12:30 p.m. PT/3:30 p.m. ET and will be streamed live on GRAMMY.com and the Recording Academy's YouTube channel(opens in a new tab).
Lil Nas X – MONTERO (Call Me By Your Name)
Brandi Carlile – Right On Time (Official Video)