Out singer/songwriter Ruben chats up debut EP 'Melancholic'
Young Norwegian singer explores social anxiety in 'mood-altering melodies'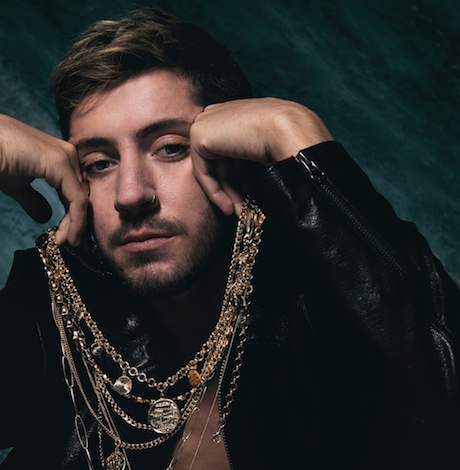 With his first single "Walls," singer-songwriter Ruben made a solid entrance to the Scandinavian music scene in a way rarely seen with a first release, climbing into the top 10 in his native Norway and eventually earning 38 million streams worldwide. His follow-up, "The Half," also made a strong showing in the charts and a third, "Lay By Me," placed him in the top 10 once more in December.
Now, with three hit singles and 65 million streams under his belt (along with a nomination as 2018's "Newcomer of the Year" from Norway's "P3-Gull" music awards), the 24-year-old musician is introducing himself to a much wider audience with "Melancholic," his debut EP, which was released in the U.S. (and throughout the world) on May 3. Alongside the EP, a short film was released, written by Ruben in collaboration with director Thor Brenne.
The EP, which contains Ruben's previously released singles along with some additional material, comes as the next step after a whirlwind year that he called "very surrealistic."  
It's a leap that feels enormous to Ruben, who spent the first 16 years of his life in a town called Bjarkøy, on a tiny coastal island of around 400 people.
"I'm really excited," he says, "but it scares me, because it's so big. This world is so big."
It's not unusual for the young musician to face something that feels overwhelming, though. He's struggled with social anxiety since before he even knew it had a name, but it was music, he says, that helped him learn how to live with it when he was still just a boy at a school with only 40 students.
"There was not really a lot to do," he says. "I was interested in doing creative stuff, so to pass the time I used to dance and make videos and take photos and edit them and stuff like that. But music was always the thing that captivated me."
Ruben was 13 when he had his first experience with social anxiety. He's used it as fodder for songwriting. He says writing helped him understand what was going on. 
"I had to find the right words, and actually look things up on Google, and figure out what I was going through, because I didn't even know what social anxiety was."
This is part of the reason he's eager to share his music.
"The point is to try to start a conversation and talk about this, like it's maybe a normal thing," he says. "I've always been happy and energetic and shown people love and I wanted to show a different side of me, to show that people like me, that are usually happy, can also have these dark times in their lives, to show it's OK to not be 100 percent happy all the time. You just can't do that."
Ruben's distinctive songs have been described as "perfect pop" with "cinematic depth and mood-altering melodies" that hit deep into the soul. It helps that his rich, soothing voice exudes tenderness and empathy, two qualities that emerge in his lyrics and reinforce his stigma-busting message, while also reminding us that there is strength and empowerment in vulnerability.
Being gay, he acknowledges, hasn't presented him with as many obstacles as it has for many others because he doesn't think "there is that much negativity" around being gay in Norway.
That doesn't mean coming out was easy.  
"It was scary of course," he says. "Growing up, there were always jokes. If you did certain things, people would say, 'Oh, are you gay?,' just to joke around and stuff, and I guess, because of that, I guess I was scared to come out in case it would make me less popular, or people wouldn't want to be around me."
Even so, he came out to his family at 14.  
"Everyone was totally cool with it," he says. "I thought my dad was going to have a different reaction but he was the most calm of them all. He was like, 'Are you sure?,' and I was like, 'Yeah, I'm pretty sure.' And he was like, 'Cool.'"
It was also easier to come out to his friends than he expected; in most cases, he didn't have to.
"At this party," he chuckles, "I was sitting with some friends and I saw this guy that I thought was very handsome. I said, 'Shit, he's handsome,' and they were like, 'Yes! I knew it.'"
Accidental self-outings aside, he says, he never had any issues with his friends over being gay.  
"It was just the normal thing," he says.  "It was just … fine."
Perhaps it's the level of support with which he has been blessed from friends and family (and also from fans with whom he's connected over the issues he explores in his songs) that has led to the reassuring, positive vibe of Ruben's songs, even when they delve into the darker corners of his experience. Whatever the reason, this young queer artist is brave enough to tackle topics that are difficult to talk about in his music and he's grateful to be passing on the same love and acceptance to his listeners that he's received from others in his own life.
 "Support from my listeners has helped me out of dark periods multiple times, in a way that is very difficult to put into words," he says. "There is nothing that would make me happier than my music being able to do the same thing for others."
Ellen Degeneres sits down with NBC's Savannah Guthrie
Ellen chats with Savannah Guthrie on Today about her leaving daytime television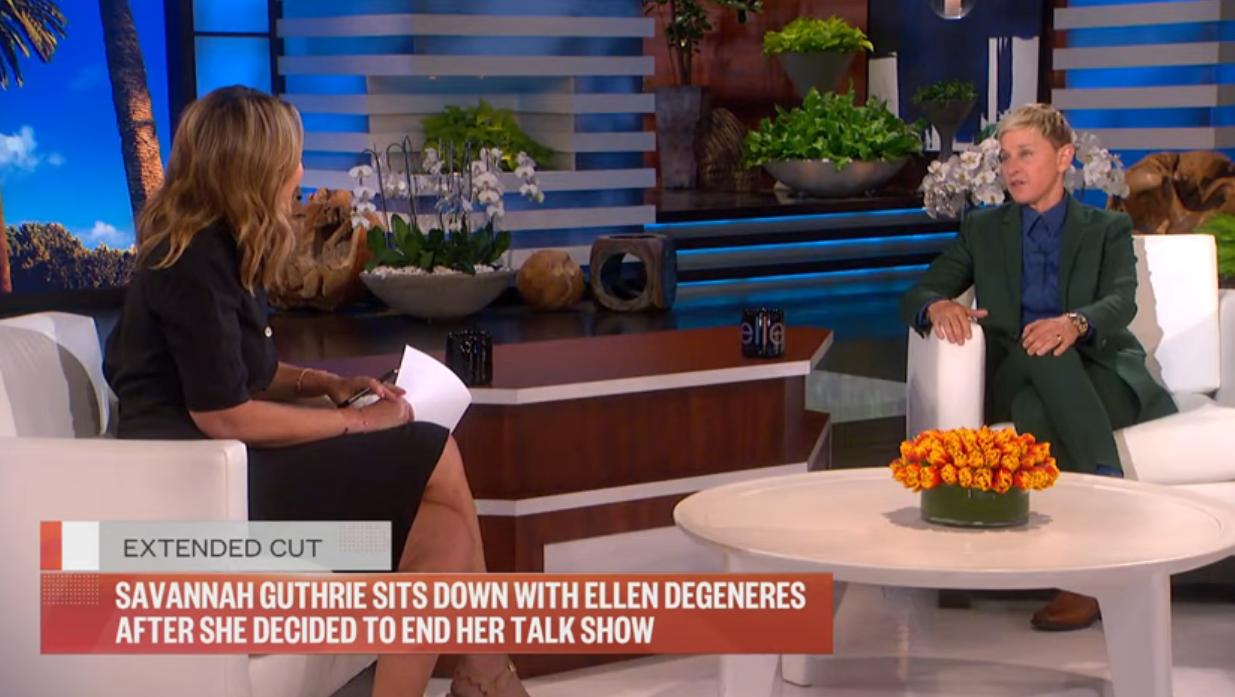 BURBANK – Ellen DeGeneres announced yesterday that she will end her talk show after next season. NBC's Savannah Guthrie speaks with DeGeneres Friday about the decision, which comes 10 months after DeGeneres faced accusations of allowing/running a toxic workplace.
WATCH:
Ellen discusses her departure with Oprah Winfrey
The two powerful women television celebrities shared how each came to the decision for their shows to end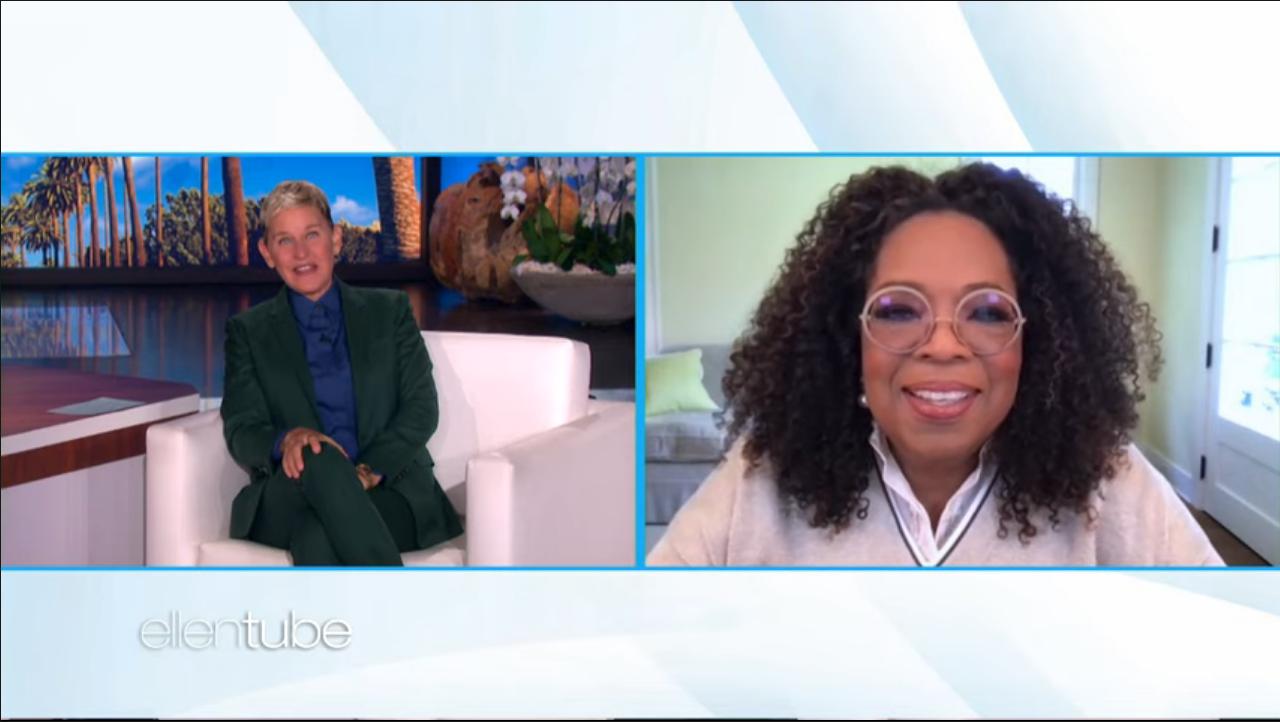 BURBANK – After Ellen DeGeneres announced she would be ending her talk show with Season 19 this week, she had a discussion with invited special guest Oprah Winfrey on Thursday, whose iconic talk show wrapped in 2011 after 25 seasons.
The two powerful women television celebrities shared how each came to the decision for their shows to come to an end, and Winfrey divulged what she misses about her show, and DeGeneres revealed what she will miss about hers.
Winfrey also talked about her new Apple TV+ mental health docuseries "The Me You Can't See," which she co-created and executive produces with the Duke of Sussex, Prince Harry.
WATCH:
Elton John and Years & Years give a fabulous performance at the 2021 Brit Awards
Elton John's & Years & Years' BRIT Awards 2021 song 'It's a Sin' released in support of Elton John AIDS Foundation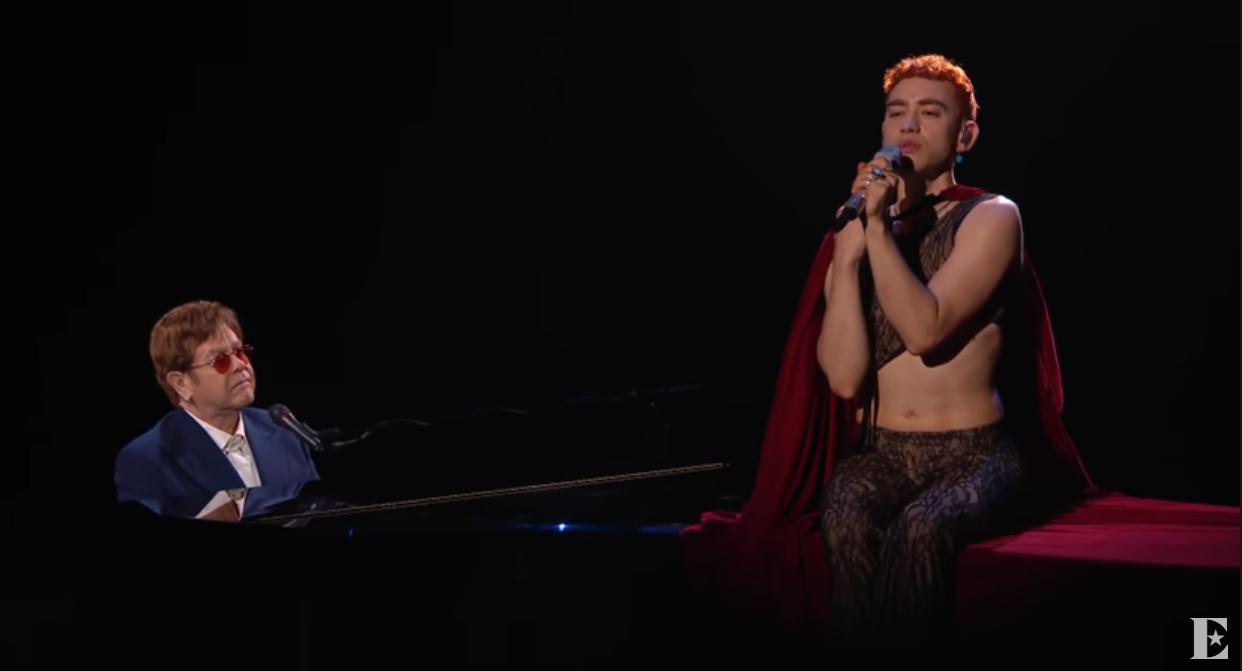 LONDON – In a show stopping performance Tuesday, Sir Elton John and Olly Thornton both who are British musicians, singer-songwriters, actors, and LGBTQ advocates- Thornton performs as Years & Years, rendered their new version of the Pet Shop Boys classic single 'It's a Sin'.
John's and Years & Years' BRIT Awards 2021 performance of the Pet Shop Boys classic single 'It's a Sin' was released in support of the Elton John AIDS Foundation.
WATCH:
LISTEN TO It's a sin HERE: https://EltonJohnYearsandYears.lnk.to…
DONATE TO EJAF HERE: https://donate.eltonjohnaidsfoundatio…