StudyLA: 27% of LGBTQ Angelenos are hate crime victims
Research suggests many attacks going unreported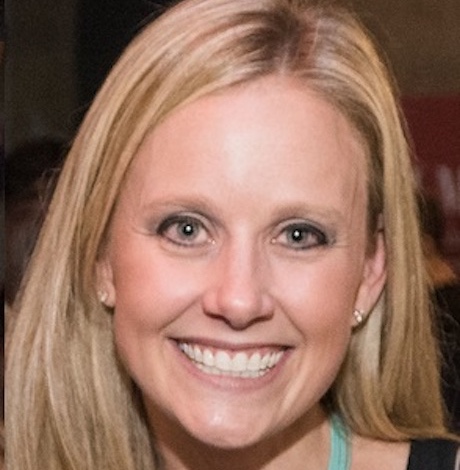 A new report from the Center for the Study of Los Angeles at Loyola Marymount University found that more than a quarter of respondents surveyed who identify as LGBTQ say that they or an immediate member of their household were victims of a hate crime in 2018.
The study, conducted earlier this year in the city and county of Los Angeles and released last month, used a representative sampling of around 2,000 Southland residents to conclude that overall, 73 percent of residents think different racial and ethnic groups are getting along very or somewhat well. The report noted that this number is down from a high of 77 percent in 2017.
However, StudyLA found that 11 percent of Angelenos say they or someone in their household was a victim of a hate crime last year. Additionally, the survey noted that. "Trust in their neighbors decreases from 71 percent to 50 percent if they are a victim household."
Most shocking to researchers was the spike in the LGBT community: 27 percent of LGBTQ Angelenos say they or their household was a hate crime victim.
"For me seeing that number is so very sad. No one should feel victimized—no exceptions," Brianne Gilbert, Associate Director, Center for the Study of Los Angeles (StudyLA), told the Los Angeles Blade. "In our research at StudyLA, we know that perceptions of hate and actual acts of violence reported and classified by the police as hate crimes are two different things. The actual reporting of hate crimes to the LAPD or Sheriff's Department is greater than the number of crimes deemed to be hate crimes. However, we also know that many, many hate crimes go unreported. At the end of the day, whether those incidences were either reported and not considered a hate crime or they were not reported is not a source of debate—the issue is that people believe they or members of their household were victims of a hate crime in 2018 alone. In one year alone! That's terrible."
The data is skewed by fear. "The fact that those numbers are so high compared to police data leads me to believe that individuals are too afraid to speak up or believe nothing can be done. That's not OK," says Gilbert.  "We need more people to speak up and feel empowered to share what happened. Hopefully data points like the ones in our report will contribute to that empowerment. People are not alone. Hopefully moving forward, when we give hate a name, we identify it and condemn it…and then the tides can turn. Until that happens let's not stop talking about it."
Gilbert presented the study on May 2 to California State Assemblymember Richard Bloom's Select Committee, which held a session on the "State of Hate" at the Santa Monica College Performing Arts Center. The public policy panel featured representatives from the Anti-Defamation League, the LA County Human Relations Commission, StudyLA and the LA Police Department's Counter-Terrorism & Special Operations Bureau.
A spokesperson for Bloom told the Los Angeles Blade that the Select Committee's hearings are happening at a time when anti-Semitic, Islamophobic, homophobic, transphobic and racist behavior is on the rise not only nationally, but within the state with experts exploring ways to more effectively address the issue of hate. The Select Committee's first meeting came less than two weeks after a gunman armed with a semiautomatic rifle walked into a suburban San Diego County synagogue and opened fire on the congregation. That shooting killed one person and injured three in an attack that authorities believe was motivated by hate, according to the Los Angeles Times.
Brian Levin, director of California State University-San Bernardino's Center for the Study of Hate and Extremism told the Los Angeles Blade last February that there were sharp increases in hate crimes with last year's midterm elections. California had an 11 percent increase, with 56 percent of crimes being racially motivated and 22 percent directed toward the LGBTQ community, with the sharpest increase against minority trans women.
From October to December 2018, hate crimes in LA rose more than 31 percent, compared to the same period a year before, with African-American, LGBTQ, Jewish and Latino communities appearing to be the most frequent targets; LA was also the only city showing a decline in anti-Muslim hate crime.
"In 2018, the LGBTQ community overall in Los Angeles was the target of more crimes at 70, but gay males were second to African-Americans, with 56 and 61 respectively," Levin said. "There were 17 transgender crimes in the city, down from 25 in 2017. That year, gay males were the most frequent target in the city with 65 criminal incidents."
An FBI report released in Nov. 2018 detailing hate crimes across more than 3,000 police agencies showed a more than 17 percent uptick in 2017, fueled by increases in attacks against religious and racial minorities, The Times noted.
But the lack of documenting LGBTQ victims continues to be a problem, as Gilbert noted, with many agencies not identifying crime victims by sexual orientation or gender identity.  Additionally, a spokesperson for the LAPD confirmed to the Los Angeles Blade, hate crimes are often underreported or not reported at all. The StudyLA survey suggests how much more extensive the issue of hate crimes may be and how much work remains for LGBTQ Angelinos to feel safe. 
Visalia's city council proclaims October 'LGBTQ history month'
"Thank you to the council for doing this […] When we started this work five years ago, we didn't know how we would be received in the city"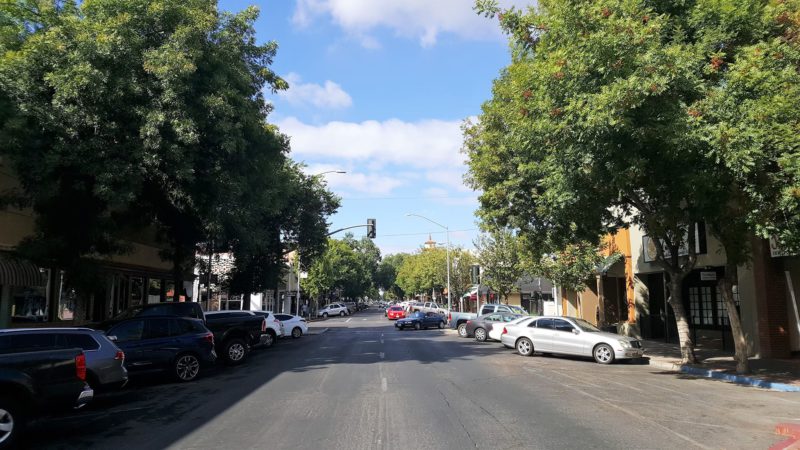 VISALIA, Ca. – In a proclamation this past Monday, the city council paid tribute to The Source LGBTQ+ Center's work in the Visalia LGBTQ+ community, including Tulare and Kings Counties over the past five years. The council also proclaimed October as LGBTQ+ history month presenting 'The Source' a plaque noting the nonprofit's recent expansion.
"In 5 years, The Source has become the largest LGBT center between Los Angeles and Sacramento," the plaque reads in part, The Visalia Times-Delta newspaper reported.
"We started with just an idea that we came up with on Main Street – back when it had antique stores," said Nick Vargas, director of development and cofounder of The Source. "From that idea, other people have joined us and I have been able to do the best work of my life, helping the citizens of Visalia, particularly the LGBTQ youth, those living with HIV, and their families."
On Saturday, the fifth annual Pride Visalia organized by 'The Source' was held at a different time of year and in a brand new location, Valley Strong Ballpark, supported by communications giant T-Mobile. The center's annual Halloween Gala was also held Saturday night at the Bello Vita Venue.
"Thank you to the council for doing this, it means a lot to us. When we started this work five years ago, we didn't know how we would be received in the city," Vargas said. "It means a lot to be here today, I would love it if you all showed up to PRIDE Visalia… but just knowing we have the support of the council and the city, is a lot."
On its website, 'The Source' specifies that the center's mission is to "provide spaces within our communities for the LGBT+ population to Learn, Grow, Belong, Transform, Question + Support."
Visalia, the Tulare County seat, is the gateway to Sequoia National Park, and only forty-one miles south of Fresno located in the conservative San Joaquin Valley region of central California. In Congress, the area, California's 22nd congressional district, is represented by Republican Devin Nunes, who has been unresponsive to LGBTQ+ concerns, having been labeled anti-LGBTQ+ by the Human Rights Campaign and Equality California.
The Times-Delta also reported that The Source is also hosting its first-ever AIDS Walk to raise awareness as well as funds. The walk is scheduled at 11 a.m. on Oct. 30 on NW 2nd Avenue.
Pride Visalia 2021 sponsored by T-Mobile:
Los Angeles City Council bans homeless camps in 54 locations
Sitting, sleeping & storing property near fire hydrants, building entrances, driveways, libraries, parks, elementary schools banned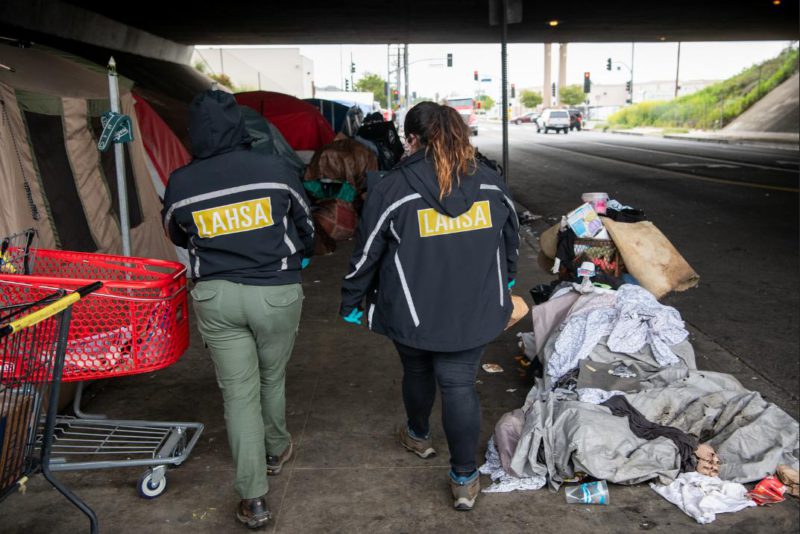 LOS ANGELES – Setting up or creating encampments by homeless persons in 54 select locations across the city is now banned after the LA City Council voted 12-2 Wednesday to outlaw sitting, sleeping and lying in those places.
Utilizing new laws passed over the summer after contentious and at times acrimonious debate, the council enacted new rules regulating sitting, sleeping and storing property near fire hydrants, building entrances, driveways, libraries, parks, elementary schools and several other locations.
The council also directed city staff to ensure that the homeless were given proper notifications prior to action and that all departments expand staff and make available resources to help those affected by the new ban.
On Wednesday, U.S. Veterans Affairs Secretary Denis McDonough announced that the VA is going to place more than 500 unhoused veterans living in Los Angeles into permanent housing.
According to McDonough, the efforts will be in two steps, the first to assist approximately 40 veterans living on the street in what is colloquially referred to as the 'Veteran's Row' encampment, located adjacent to the VA campus in Brentwood on San Vincente Boulevard.
Today, the VA has committed to quickly housing the Angelenos encamped on the federal land near the West LA campus — a big step in the right direction.

Deeply grateful to @SecVetAffairs, @LAHomeless, and @POTUS for their partnership.https://t.co/qiHNMvLm8j pic.twitter.com/R4q246RQFs

— MayorOfLA (@MayorOfLA) October 20, 2021
That encampment has been highlighted by mayoral candidates visiting it frequently including last week by U.S. Representative Karen Bass, (D) who was accompanied by the VA Secretary.
The next step is move another 500 veterans into permanent or transitional housing by December 31, the VA Secretary said.
In the last census count of homeless people conducted by the County of Los Angeles, of the nearly 66,000 people experiencing homelessness, roughly 3,900 are homeless veterans.
LA City Council votes to suspend Ridley-Thomas over corruption charges
The 11-to-3 vote to suspend vote came two days after Ridley-Thomas announced that he would "step back" from his duties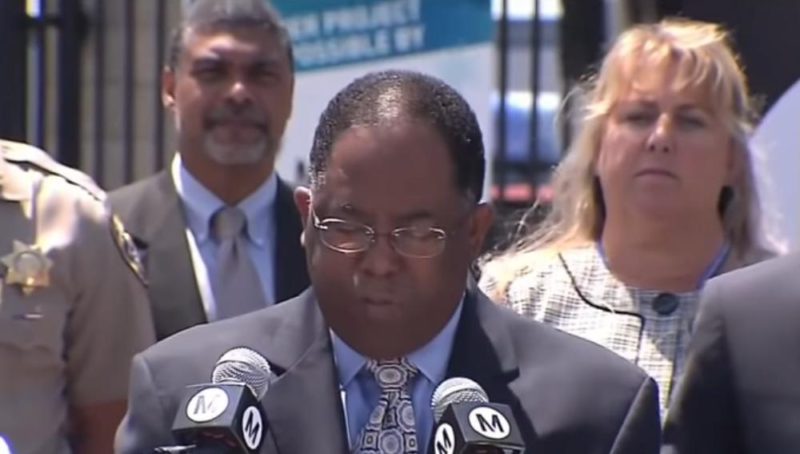 LOS ANGELES – The city council voted Wednesday to suspend Councilman Mark Ridley-Thomas, 66, who was was indicted a week ago by a federal grand jury on 20 federal counts of conspiracy, bribery, mail and wire fraud.
The 11-to-3 vote to suspend vote came two days after Ridley-Thomas announced that he would "step back" from participation in City Council meetings and committees. Ridley-Thomas, who has denied any wrongdoing, has said he will not resign and will fight the federal charges against him, KTLA and the Los Angeles Times reported.
The federal grand jury's indictment alleged that Ridley-Thomas took bribes from a former dean at the University of Southern California, (USC) when he was a member of the County Board of Supervisors.
In a letter sent to fellow councilmembers Monday, he indicated that he would step back from his duties but he declined to resign from his seat. He said that he planned to fight the "outrageous allegations" and would resume participation on the legislative body "at the earliest appropriate time."
The Los Angeles Times reported that in exchange for the payoffs, Ridley-Thomas allegedly supported awarding county contracts worth millions of dollars to USC.
In the indictment Ridley-Thomas is charged with conspiring with Marilyn Louise Flynn, 83, then dean of USC's School of Social Work, to steer county money to the university in return for admitting his son Sebastian into graduate school with a full-tuition scholarship and a paid professorship, the Times reported.