StudyLA: 27% of LGBTQ Angelenos are hate crime victims
Research suggests many attacks going unreported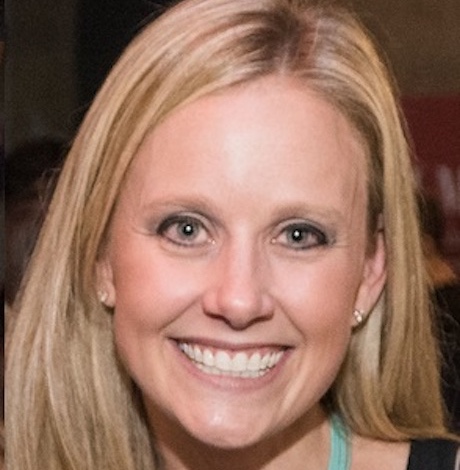 A new report from the Center for the Study of Los Angeles at Loyola Marymount University found that more than a quarter of respondents surveyed who identify as LGBTQ say that they or an immediate member of their household were victims of a hate crime in 2018.
The study, conducted earlier this year in the city and county of Los Angeles and released last month, used a representative sampling of around 2,000 Southland residents to conclude that overall, 73 percent of residents think different racial and ethnic groups are getting along very or somewhat well. The report noted that this number is down from a high of 77 percent in 2017.
However, StudyLA found that 11 percent of Angelenos say they or someone in their household was a victim of a hate crime last year. Additionally, the survey noted that. "Trust in their neighbors decreases from 71 percent to 50 percent if they are a victim household."
Most shocking to researchers was the spike in the LGBT community: 27 percent of LGBTQ Angelenos say they or their household was a hate crime victim.
"For me seeing that number is so very sad. No one should feel victimized—no exceptions," Brianne Gilbert, Associate Director, Center for the Study of Los Angeles (StudyLA), told the Los Angeles Blade. "In our research at StudyLA, we know that perceptions of hate and actual acts of violence reported and classified by the police as hate crimes are two different things. The actual reporting of hate crimes to the LAPD or Sheriff's Department is greater than the number of crimes deemed to be hate crimes. However, we also know that many, many hate crimes go unreported. At the end of the day, whether those incidences were either reported and not considered a hate crime or they were not reported is not a source of debate—the issue is that people believe they or members of their household were victims of a hate crime in 2018 alone. In one year alone! That's terrible."
The data is skewed by fear. "The fact that those numbers are so high compared to police data leads me to believe that individuals are too afraid to speak up or believe nothing can be done. That's not OK," says Gilbert.  "We need more people to speak up and feel empowered to share what happened. Hopefully data points like the ones in our report will contribute to that empowerment. People are not alone. Hopefully moving forward, when we give hate a name, we identify it and condemn it…and then the tides can turn. Until that happens let's not stop talking about it."
Gilbert presented the study on May 2 to California State Assemblymember Richard Bloom's Select Committee, which held a session on the "State of Hate" at the Santa Monica College Performing Arts Center. The public policy panel featured representatives from the Anti-Defamation League, the LA County Human Relations Commission, StudyLA and the LA Police Department's Counter-Terrorism & Special Operations Bureau.
A spokesperson for Bloom told the Los Angeles Blade that the Select Committee's hearings are happening at a time when anti-Semitic, Islamophobic, homophobic, transphobic and racist behavior is on the rise not only nationally, but within the state with experts exploring ways to more effectively address the issue of hate. The Select Committee's first meeting came less than two weeks after a gunman armed with a semiautomatic rifle walked into a suburban San Diego County synagogue and opened fire on the congregation. That shooting killed one person and injured three in an attack that authorities believe was motivated by hate, according to the Los Angeles Times.
Brian Levin, director of California State University-San Bernardino's Center for the Study of Hate and Extremism told the Los Angeles Blade last February that there were sharp increases in hate crimes with last year's midterm elections. California had an 11 percent increase, with 56 percent of crimes being racially motivated and 22 percent directed toward the LGBTQ community, with the sharpest increase against minority trans women.
From October to December 2018, hate crimes in LA rose more than 31 percent, compared to the same period a year before, with African-American, LGBTQ, Jewish and Latino communities appearing to be the most frequent targets; LA was also the only city showing a decline in anti-Muslim hate crime.
"In 2018, the LGBTQ community overall in Los Angeles was the target of more crimes at 70, but gay males were second to African-Americans, with 56 and 61 respectively," Levin said. "There were 17 transgender crimes in the city, down from 25 in 2017. That year, gay males were the most frequent target in the city with 65 criminal incidents."
An FBI report released in Nov. 2018 detailing hate crimes across more than 3,000 police agencies showed a more than 17 percent uptick in 2017, fueled by increases in attacks against religious and racial minorities, The Times noted.
But the lack of documenting LGBTQ victims continues to be a problem, as Gilbert noted, with many agencies not identifying crime victims by sexual orientation or gender identity.  Additionally, a spokesperson for the LAPD confirmed to the Los Angeles Blade, hate crimes are often underreported or not reported at all. The StudyLA survey suggests how much more extensive the issue of hate crimes may be and how much work remains for LGBTQ Angelinos to feel safe. 
State of California ends contract with AIDS Healthcare Foundation
State is alleging improper negotiating tactics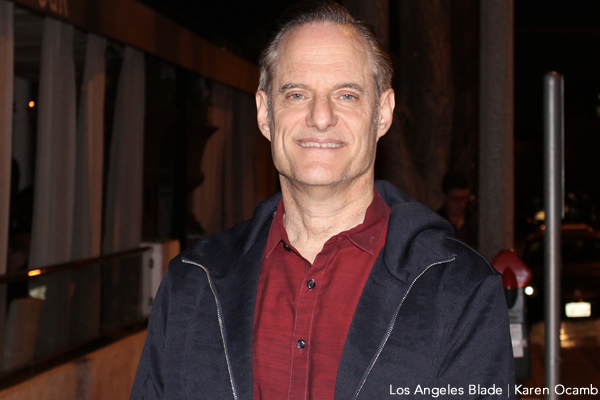 LOS ANGELES – (The Los Angeles Times) California will no longer contract with a prominent L.A.-based nonprofit, the AIDS Healthcare Foundation, to provide healthcare plans for hundreds of HIV-positive patients in Los Angeles County.
The announcement comes after the state accused the foundation of engaging in improper negotiation tactics while negotiating a rate increase.
The group's founder and leader, Michael Weinstein, rejects those claims, calling the state's action "pure retaliation."
The transition announced by the state would affect 770 HIV-positive patients that AIDS Healthcare is contracted to provide care for.
Read the Times piece here: https://www.latimes.com/california/story/2022-06-30/california-aids-healthcare-foundation-state-contract?utm_id=59781&sfmc_id=967189
Bruce's Beach is returned to heirs undoing racially motivated land grab
Anthony Bruce, a family spokesman, said in a statement that the return means the world to them but it is also bittersweet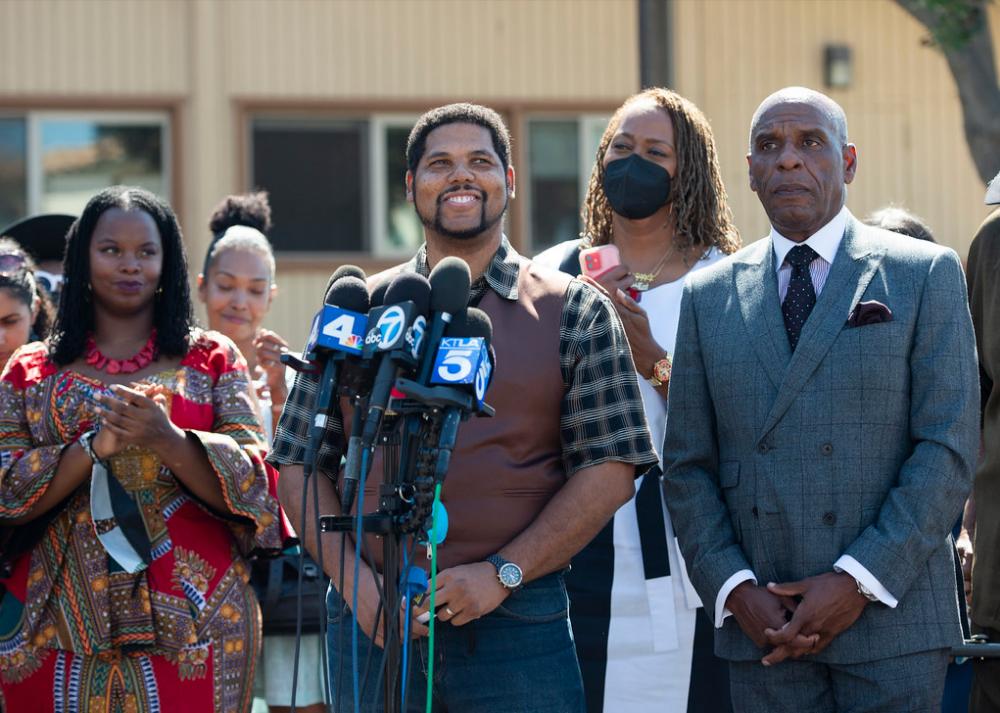 MANHATTAN BEACH – In 1912 Willa and Charles Bruce bought two lots of land for $1,225 with the intent of creating a safe beachfront space for Black Angelenos. But their purchase was met with heavy opposition a July 27, 1912 Los Angeles Times article reported.
Undaunted the Bruce's pushed ahead, "Wherever we have tried to buy land for a beach resort, we have been refused, but I own this land and I am going to keep it," Willa told the Times.
For nearly ten years Willa & Charles's property was a destination and haven for Black people coming there for recreation from all over the rest of southern California. But by 1922 issues with the local white neighbors and the police department began to mount, as the majority white population put pressure on the Bruce family to close down their enterprise.
In the 1920's, like most of the rest of the United States, the Ku Klux Klan was very active in Southern California. Racially motivated animus was then in turn amplified by Klan activity and resulting press coverage, which according to some historians, had a bias towards white supremacist viewpoints.
In an interview last year a descendent of Willa and Charles told the BBC the local police department put up signs limiting parking to 10 minutes, and another local landowner put up no trespassing signs, forcing people to walk half a mile to reach the water.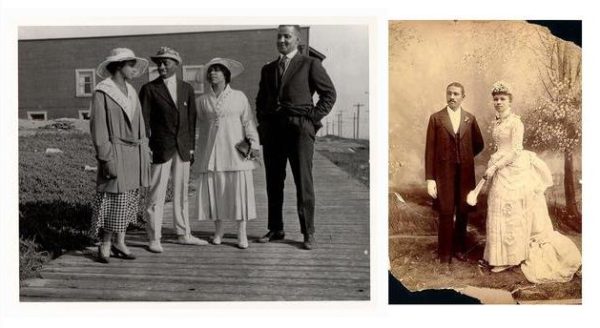 After efforts failed to pressure the family into closing down their little resort, the Manhattan Beach City Council working with County officials seized Bruce's Beach under eminent domain- laws designed to let the government forcibly buy land needed for roads and other public buildings. Officials claimed they planned to build a park which didn't happen.
The city did nothing with the property and it was transferred to the state of California in 1948. Then in 1995, the state transferred it to Los Angeles county, with restrictions on further transfers.
California's legislative leaders along with Governor Gavin Newsom passed a bill that removed the restriction on transfer of the property, making transfer easier, which was a result of Los Angeles County Supervisor Janice Hahn's work to process the return the property to heirs of Willa and Charles begun in April 2021.
This week the Los Angeles County Board of Supervisors unanimously voted in approval of the plan to return the property to the Bruce family. The property will now enter escrow before officially transferring to the family. Once transferred, LA county agreed to rent the property back from the Bruce's for $413,000 per year and will maintain its lifeguard facility there.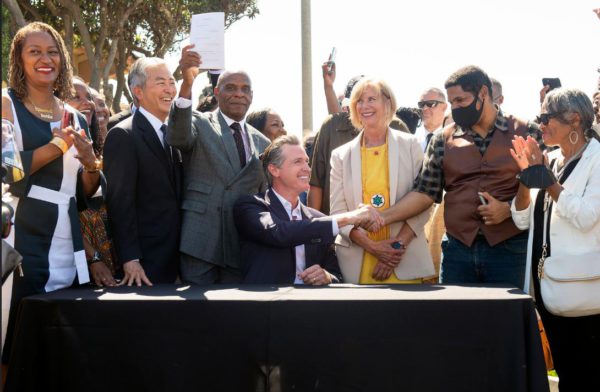 Anthony Bruce, a family spokesman, said in a statement that the return means the world to them but it is also bittersweet.
"My great-great-grandparents, Willa and Charles Bruce sacrificed to open a business that gave Black people a place to gather and socialize, and Manhattan Beach took it from them because of the color of their skin," he said. "It destroyed them financially. It destroyed their chance at the American Dream."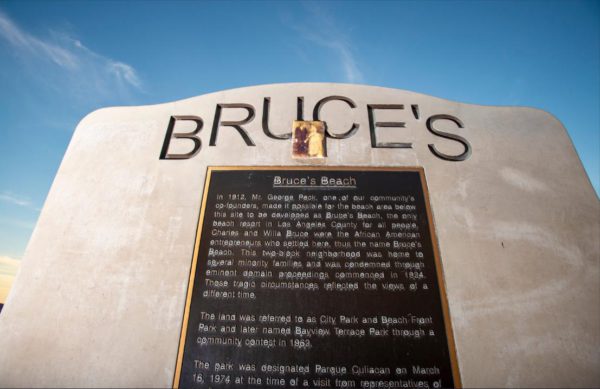 Heat Advisory issued as temps expected to be in triple digits
LA County will see hot & breezy conditions Monday. High temperatures will reach 90 degrees. Temperatures at night will fall to 64 degrees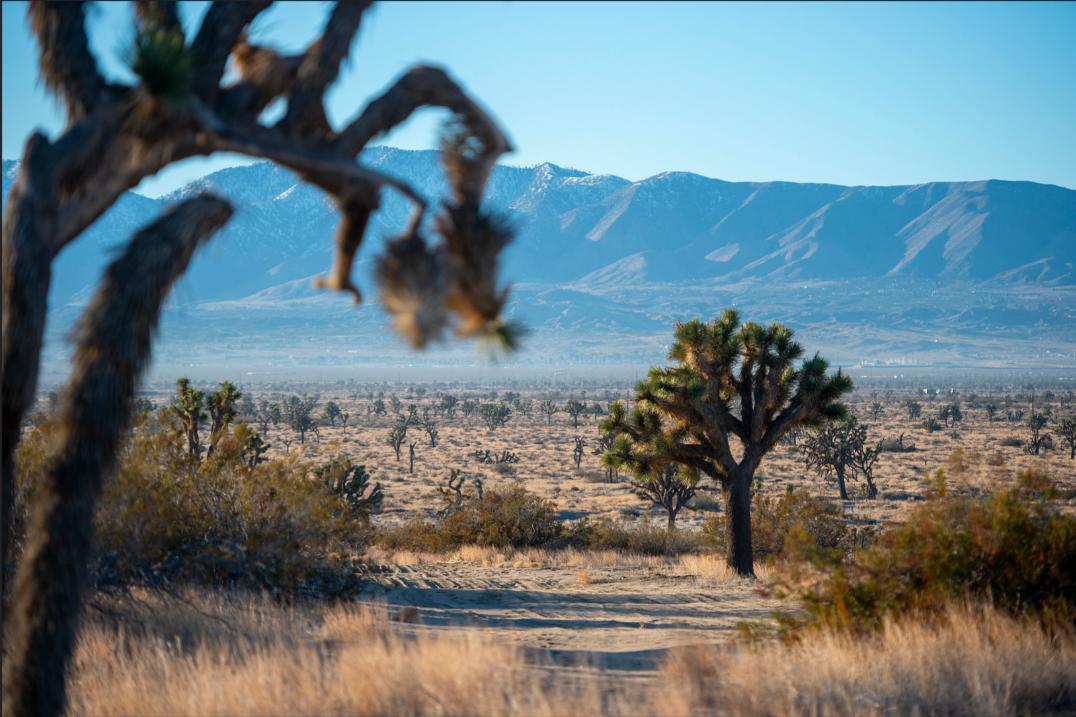 LOS ANGELES – The National Weather Service issued a heat advisory warning for most of Southern California on Monday. Temperatures while remaining lower in the 80s and 70s in the coastal areas are expected to exceed triple-digits for most of the inland areas in the region.
Los Angeles and Orange counties will see hot and breezy conditions Monday. High temperatures will reach 90 degrees. Temperatures at night will fall to 64 degrees.
The valleys and Inland Empire will be very hot and windy Monday as temperatures soar to 105 degrees. Evening temperatures will drop to 72 degrees.
Beaches will see temperatures rising to 78 degrees amid breezy conditions on Monday. Overnight lows will dip to 64 degrees.
Look for a 20% chance of thunderstorms in the mountain communities on Monday, with temperatures reaching a high of 89 degrees. Temperatures will fall to 55 degrees at night.
Desert conditions will be sunny and windy on Monday, with temperatures expected to rise to 104 degrees. Nighttime temperatures will drop to 69 degrees.
Detailed Forecast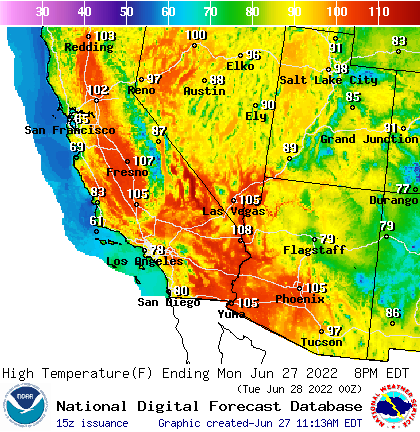 Today
Sunny and hot, with a high near 106. East northeast wind 10 to 15 mph becoming north northwest in the afternoon. Winds could gust as high as 20 mph.
Tonight
Clear, with a low around 69. Northwest wind 5 to 15 mph becoming east northeast after midnight. Winds could gust as high as 20 mph.
Tuesday
Sunny and hot, with a high near 104. Southeast wind around 10 mph becoming northwest in the afternoon. Winds could gust as high as 15 mph.
Tuesday Night
Clear, with a low around 68. West northwest wind 5 to 15 mph becoming east southeast after midnight. Winds could gust as high as 20 mph.
Wednesday
Sunny and hot, with a high near 98. East southeast wind 5 to 10 mph becoming west 10 to 15 mph in the afternoon. Winds could gust as high as 20 mph.
Wednesday Night
Clear, with a low around 62. Breezy.
Thursday
Sunny, with a high near 94.
Thursday Night
Clear, with a low around 58.
Friday
Sunny, with a high near 92.
Friday Night
Clear, with a low around 57.
Saturday
Sunny, with a high near 90.
Saturday Night
Clear, with a low around 56.
Sunday
Sunny, with a high near 89.