Out Magazine EIC Phillip Picardi considering exit over freelancers' pay dispute
Freelancers are still awaiting compensation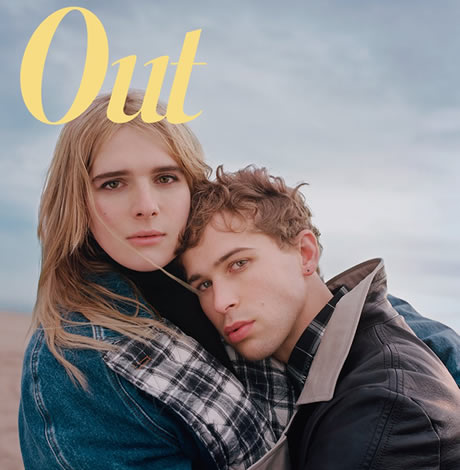 Out Magazine editor-in-chief Phillip Picardi is considering resignation amid a massive pay dispute between Pride Media and its freelance contributors.
Freelancers have been awaiting compensation for months. In February, the New York Times reported that more than 40 writers, photographers and editors had not been paid more than $100,000 for their work. 42 freelancers wrote an open letter on Mediumdemanding Pride Media, the company that owns the LGBT publication, to "pay us now." Contributors also took to social media to air their grievances with Pride Media under the hashtag #OutOwes.
The issues arose when Out magazine was outsourced to independent production company McCarthy LLC and Grand Editorial, a company created by former Out magazine editor-in-chief Aaron Hicklin, to manage payments. In 2017 Hicklin sold Grand Editorial to McCarthy making the production deal between McCarthy and Pride Media. McCarthy says Pride Media violated its contract resulting in the company owing McCarthy thousands of dollars. Pride Media countered back with a lawsuit claiming McCarthy's owner Evanly Schindler's criticisms led to a loss in advertisers.
Picardi, whose career blossomed under his mentor Anna Wintour, left Condé Nast Inc.'s LGBTQ publication Them and took over as Out's editor-in-chief in August 2018. In January, Picardi stated that he was "unaware of the full extent of this situation" when he took over as editor-in-chief.
"I entered this position unaware of the full extent of this situation but remain optimistic about and committed to its resolution. My team and I stand together in rebuilding this brand on a foundation we can all be proud of," Picardi wrote in a tweet.
According to the Daily Beast, Picardi has threatened to leave his position if freelancers aren't compensated.
"Phillip told Adam [Levin Pride Media CEO] that he couldn't continue to work for him when he was exploiting queer people for their labor," a source told the Daily Beast.
Wintour reportedly suggested Picardi "hire a lawyer," according to a source at the Daily Beast.
Pride Media recently went through another shakeup when its CEO Nathan Coyle resigned to become head of the Ford modeling agency in April.
Instagram unveils pronouns for its users to define themselves
Recognition and respect of our pronouns can make all the difference for our health and wellbeing especially to LGBTQ youth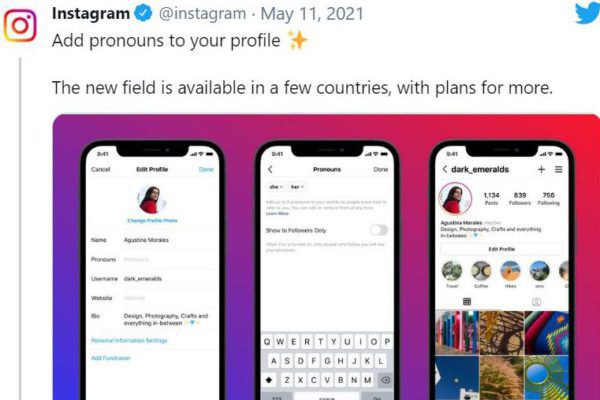 PALO ALTO, CA. – Instagram rolled out a new feature for its platform users in the U.S., U.K., Canada and Australia Tuesday with "plans for more" in other countries the social media giant said. Users will now be able to select their preferred profile pronoun from he/him, she/her and they/them. Once selected, the pronoun preference will appear in small gray letters next to their username.
LGBTQ social media influencers and others including LGBTQ+ advocacy groups have embraced the change in multiple threads on Twitter and on the Instagram platform.
"Pronouns matter, and adding inclusive pronouns to a contact form is more than just a demonstration of allyship," GLAAD president and CEO Sarah Kate Ellis said in a statement sent to NBC's TODAY show in January after the White House updated its contact form on its website to include gender-inclusive pronouns and prefixes.
"Research has shown that recognition and respect of our pronouns can make all the difference for our health and wellbeing — especially when it comes to LGBTQ youth," Ellis said.
A poll conducted last summer by The Trevor Project, an LGBTQ suicide prevention and crisis intervention organization, found that 1 in 4 LGBTQ youth use pronouns or pronoun combinations that fall outside of the binary construction of gender.
Although 75% of youth use either he/him or she/her exclusively, 25% of LGBTQ youth use they/them exclusively, a combination of he/him, she/her, or they/them, or neopronouns such as ze/zir or fae/faer.
Nearly two-thirds of LGBTQ youth who use pronouns outside of the binary opt to use combinations of he/him, she/her, and they/them. This included pronoun usage such as "she and they" or "he and they," as well as using "she, he, and they" to express the nuances of their gender.
ICYMI: now you can add pronouns to your profile💜

Add up to 4 pronouns and edit or remove them any time. You can also choose to display pronouns to only people who follow you. pic.twitter.com/KRc76qm5vZ

— Instagram (@instagram) May 12, 2021
Elton John and Years & Years give a fabulous performance at the 2021 Brit Awards
Elton John's & Years & Years' BRIT Awards 2021 song 'It's a Sin' released in support of Elton John AIDS Foundation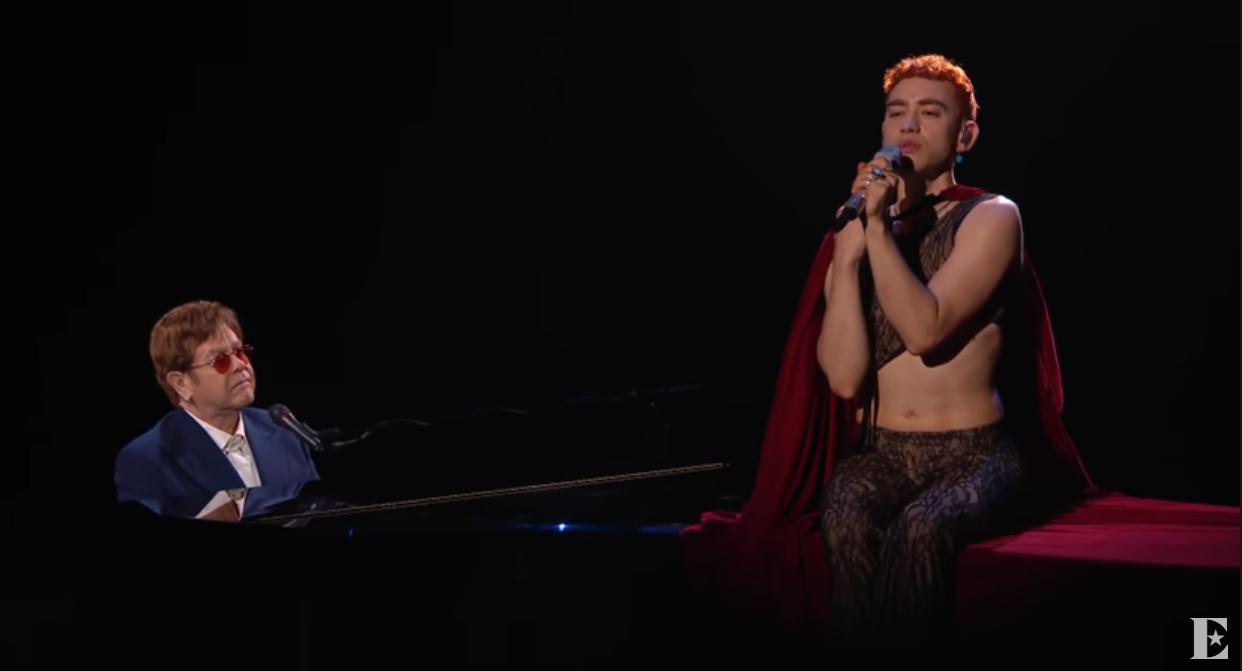 LONDON – In a show stopping performance Tuesday, Sir Elton John and Olly Thornton both who are British musicians, singer-songwriters, actors, and LGBTQ advocates- Thornton performs as Years & Years, rendered their new version of the Pet Shop Boys classic single 'It's a Sin'.
John's and Years & Years' BRIT Awards 2021 performance of the Pet Shop Boys classic single 'It's a Sin' was released in support of the Elton John AIDS Foundation.
WATCH:
LISTEN TO It's a sin HERE: https://EltonJohnYearsandYears.lnk.to…
DONATE TO EJAF HERE: https://donate.eltonjohnaidsfoundatio…
Ellen DeGeneres announces she is ending her show after 19 years
Ellen will sit down with Oprah Winfrey on Thursday to discuss her leaving daytime TV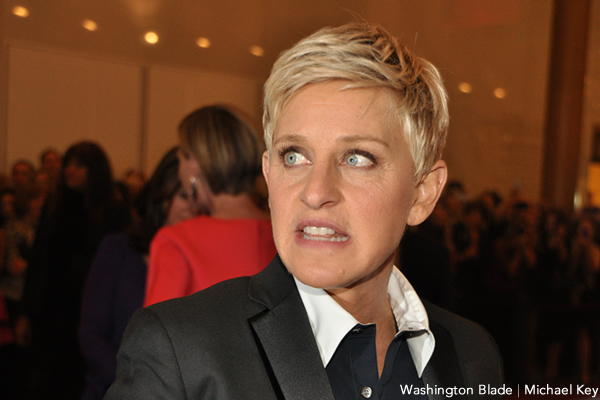 BURBANK – The Ellen DeGeneres Show known simply as 'Ellen' is ending its 19 year daytime television run next year in an announcement made to the show's staff yesterday and in an interview DeGeneres gave The Hollywood Reporter published Wednesday. The show debuted on September 8, 2003 but has been plagued with problems over the past year after staffers alleged a toxic work environment and accused producers of sexual misconduct last summer.
"When you're a creative person, you constantly need to be challenged – and as great as this show is, and as fun as it is, it's just not a challenge anymore," DeGeneres told the Hollywood Reporter.
Last July, online webzine Buzzfeed reported that the toxicity in the workplace had created a hostile environment for the show's production staff. "Most of the former employees blamed executive producers and other senior managers for the day-to-day toxicity, but one former employee said that, ultimately, it's Ellen's name on the show and "she really needs to take more responsibility" for the workplace environment," Buzzfeed wrote.
There were also accusations of racism directed against one former staffer and sexual misconduct and other problems behind the scenes. Some of the problems according to reporting by Variety in addition to the Buzzfeed article stemmed from allegations stating that DeGeneres herself created strive by being notoriously difficult to deal with.
Last March as the pandemic closed down production, there were complaints by staff about being shut out without a fall back position further exacerbated when DeGeneres taped several of the shows with an outside crew at her home.
A spokesperson for Warner Bros. Television, which distributes the show, told Variety that the crew was consistently paid during the pandemic, although at reduced hours, and "acknowledged that communication could have been better, but cited complications due to the chaos caused by COVID-19."
Adding to the turmoil last Spring, comedian Kevin T. Porter started a Twitter thread asking people to share "the most insane stories you've heard about Ellen [DeGeneres] being mean." which had a significant thread of replies.
In August Variety reported that three senior producers executive producers Ed Glavin and Kevin Leman, and co-executive producer Jonathan Norman — have been ousted from the Warner Brothers after the allegations raised in the reporting by Buzzfeed and Variety.
DeGeneres's contract with Warner Brothers for 'Ellen' runs through 2022. The chat show host has publicly reflected on stepping away in recent years.
She will sit down with longtime pal and daytime predecessor Oprah Winfrey to discuss the news on Ellen's May 13 show
She has also broadened her workload, having made a standup comedy special for Netflix and reaching a deal with Warner Media to create new shows for its streaming platform, HBO Max, among other projects.