Merchants of Pride
LA Blade's list of unique offerings, from gummies to fabulous bouquets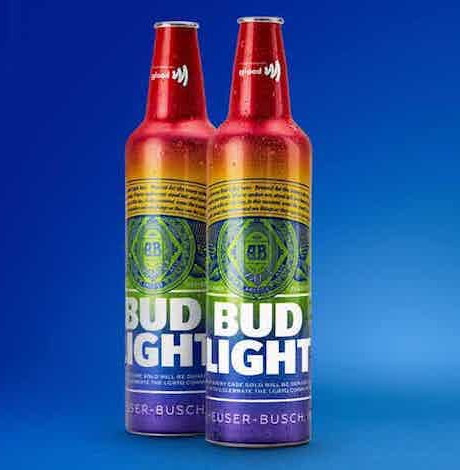 If you don't want to deal with the massive crowds from LA Pride events, there are still many ways to celebrate Pride around town. Los Angeles is chock full of dynamic brands, glam hotels, lovely restaurants and hot nightclubs all of which strongly support the LGBTQ community. The Los Angeles Blade put together an alternative list of ways you can celebrate and still be part of the action.
AT PRIDE
This year, Verizon is the title sponsor of LA Pride, and will host the U.S. premiere of "5B," a documentary that showcases the inspirational story of everyday heroes who took extraordinary action to comfort, protect and care for the patients of the first HIV/AIDS ward unit in the United States at San Francisco General Hospital.
WHERE TO STAY
Hotel Indigo Los Angeles Downtown is launching a lineup of dedicated and festive offerings as part of its 'Summer of Love' campaign in support of the LGBTQ+ community from June-August 2019. The hotel has been committed to supporting the vibrant local community and sharing its neighborhood's eclectic past and present with guests since opening in 2016.
With city-wide LGBTQ+ celebrations beginning with Pride Month in June and culminating with downtown's own DTLA Proud Festival in August, Hotel Indigo Los Angeles Downtown's "Summer of Love" campaign will run all season long. While the West Hollywood neighborhood is widely associated as the Los Angeles hub for all things LGBTQ+ and has been the location of the LA Pride Festival each June since the early 1980s, downtown LA has been gaining momentum as a popular alternative for Pride celebrations and beyond.
The Hotel is celebrating the LGBTQ+ community with a series of "Summer of Love" offerings which include a monthly "Practice for Pride" yoga class, a "Walk in Our Shoes," an LGBTQ+ walking tour, and weekly "Sungay" brunch offered in the hotel's signature restaurant, Metropole Kitchen.
Andaz West Hollywood, centrally located on Los Angeles' sunset strip, has a LA PRIDE WEEK Eat. Drink. Stay package, valid June 2–9, which offers guests a $100 food and beverage credit valid at all of the hotel's dining outlets, a room category upgrade, and a 2 p.m. late check out. To book the Eat. Drink. Stay package, use promotion code: 100EAZ. LA Pride has a list of other great packages around WeHo if the Andaz is packed.
THE PRODUCTS
FLOOM has teamed up with Diversity Role Models, an organization whose vision is "a world where everyone embraces diversity," to design PRIDE themed bouquets. FLOOM's cut of the profits will be donated to them. This year's Pride Collection will be available in London, New York, LA, San Francisco, and Chicago.
LGBTQ+ owned Magnolia and Vine is donating 25 percent of proceeds to the Human Rights Campaign for the month of June. Whether you're heading out for parade festivities or just enjoying time with your crew, this brand supports all types of love.
MedMen is excited to partner with Equality California, the largest statewide LGBTQ civil rights organization, by donating 15% of all limited-edition Pride product proceeds generated at all its California stores to advance LGBTQ equality for the month of June.
Participating products include: Lowell – Sativa pack and sativa single; Kiva – Drag Queen Camino; Mr. Moxey's Mints – rainbow tin; THC Design – Flower 8th with rainbow sticker; Kush Queen – Rainbow bath bomb, relax 1:1; DomPen -3 pack vape and Dosist – DP50/DP200 Arouse.
FOOD & BEVERAGES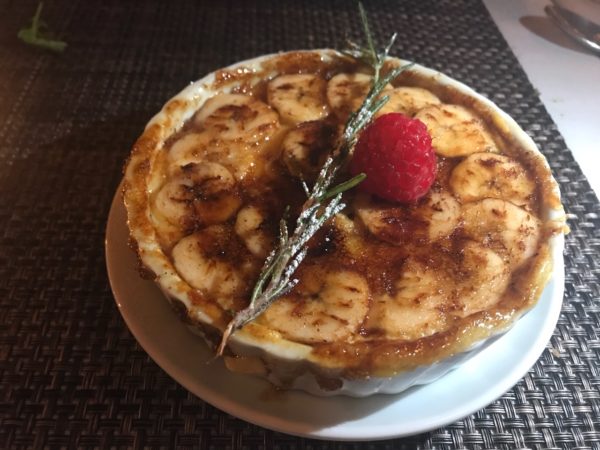 If you want to have a relaxing meal away from the intensity of Pride, head around the corner to WeHo Bistro, at the corner of La Cienega & Holloway. "Our restaurant is a delicious oasis of food and nourishing refreshments, with a restorative deep house vibe," noted owner Jeff Douek.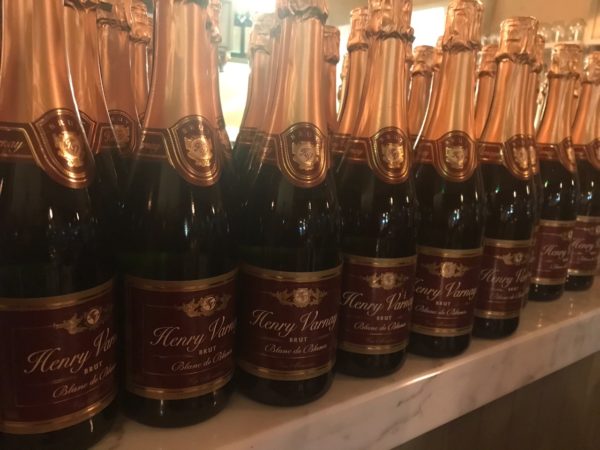 "We offer a quieter elegance; a place to recharge the body and the stomach before continuing the party. The bistro is bursting with gay elegance on this gay pride high holiday. SO BOOK EARLY," added Douek.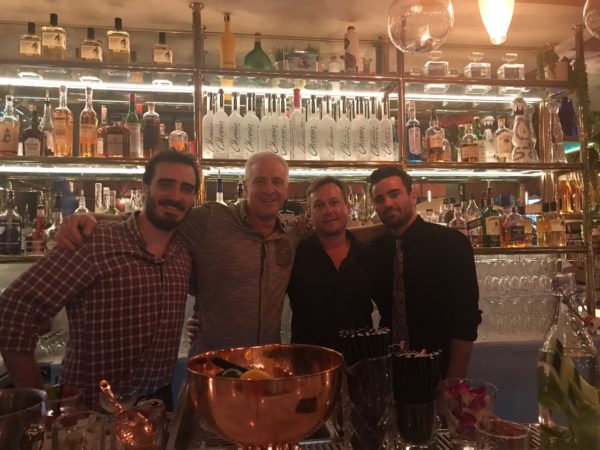 The new Rocco's Restaurant WeHo will be the home for Pride week. DJ's,live entertainment, great food and drinks.         
"We are really excited to host our very first pride at Rocco's WeHo". "Our outdoor patio will be the prime location to see all the pride festivities. Excited to give West Hollywood something exclusive with our live entertainment and newly launched Just Add X mixers (J.A.X.) that are exclusive to Rocco's WeHo all pride long".
The best in class cannabis brand, Kiva Confections, has teamed up with renowned drag queens Laganja Estranja, Peaches Christ and Heklina to celebrate this year's Pride and launch special, limited edition, drag queen inspired Tropical Punch Camino Gummies, a fierce-inducing blend of energizing terpenes with sweet fruit and tropical flavors.
These gummies will be available for a limited time only at dispensaries throughout California. As an added element of support, Kiva will be making donations on behalf of the artists to three LGBTQ charities of their choice – Los Angeles LGBT Center, Harvey Milk Center For The Arts, and GLBT Historical Society.
Meal kit service HelloFresh just created Frozen Rainbow Cubes in honor of PRIDE Month. They are an at-home recipe anyone can make and pop into a glass of water or any liquid to add a delicious twist.
AB InBev, the world's largest brewer with over 500 beer brands including Budweiser, Corona, Stella Artois, etc. pushes for LGBTQ+ rights and inclusion. Bud Light will release limited edition rainbow-colored aluminum bottles in bars across the U.S. through June 30; $1 from each case sold will be donated to GLAAD.
Longtime supporter SKYY Vodka is the official partner for World Pride NY and LA Pride. They will be partnering with some of the original vogue performers to pay tribute to the people and history that have shaped LGBTQ+ culture today.
"At SKYY, our unwavering support of diversity and inclusiveness stems from our San Francisco roots," said Melanie Batchelor, Vice President of Marketing, Campari America. "We have been a vocal supporter of LGBTQ+ rights since our launch in 1992 and have always sought inventive ways to champion the queer community.
Over the years, SKYY has strived to go beyond standard corporate allyship, from campaigning for anti-discrimination legislation designed to protect transgender and gender-nonconforming individuals, to partnering up with Amazon Prime's groundbreaking Emmy show, "Transparent," said Batchelor.
NEFT Vodka will launch a newly created limited-edition barrel just in time to celebrate LA Pride Week, with a portion of proceeds benefiting Project Angel Food throughout LGBTQ Pride Month. The festive new barrel will make its debut during the LA Pride Parade at a pop-up tent in collaboration with Tortilla Republic in West Hollywood, where NEFT cocktails and traditional Mexican fare will be available to consumers while they refresh and relax between festivities.
A colorful step-and-repeat showcasing this new design will be on display, creating a background of rainbow colored inspiration, along with an on-site photographer who will take photos for guests wanting a keepsake photograph that can be uploaded to social media. 
GETTING PRIDE READY
Upgrade Labs is offering a Rainbow Carpet Radiance package at their location in the Beverly Hilton that gets you right + tight in under an hour for $175, giving you glowing and toned skin, a trimmer physique and increased energy. The four components of the package include:
The Big Squeeze is a high-tech full body detox massage. This system gently removes excess water, slims the body + compresses the midsection, expels toxins, and boosts the immune system so you can look and feel your best in a matter of minutes. 
​Cryo Facials have been shown to increase cell rejuvenation, improve skin  tones with an immediate glow + rested appearance, reduce signs of wrinkles, puffiness + dark circles, boost collagen production & promote skin tightening.
Their full body, full spectrum infrared sauna promotes detoxification, enhances your immune system, boosts collagen production, and calms your nervous system. They have also added chromotherapy, or color therapy, which helps boost your mood and promotes an overall sense of harmony and wellbeing.
The RedCharger has effects that range from skin rejuvenation, improving brain and body functionality to improved skin and decreased inflammation as well as detoxing the body.
For Pride recovery, Upgrade offers a "Pride Recovery Drip" which helps with hydration, detox, and recovery for body, mind and spirit. The drip Includes glutathione, NAD, vitamins, minerals and amino acids. They can offer an additional unique nasal treatment for headache relief.
dOf course, while you are relaxation minded, you might just escape to the beach and visit SandSpa and Polished by SandSpa, with locations in both Manhattan Beach and Hermosa Beach, are working with The Trevor Foundation, donating 20 per cent of the cost of spa services to the organization. Gretchen Tiernan and Megan Richardson are an amazing entrepreneurial, lesbian couple who are recently engaged!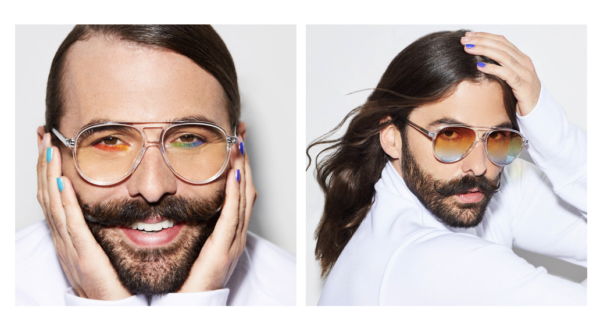 Jonathan Van Ness is collaborating with DIFF Charitable Eyewear. The collection features rainbow gradient sunglasses which are launching just in time for Pride Month!
All frames in the collection are named, TOSCA, after the song that Michelle Kwan skated to when she won the world figure skating championship in 2003. The Tosca is an oversized acetate aviator and is available in 4 sunglasses colors, Rainbow gradient, Amber Tortoise with Brown frames, Rose Crystal, and Black and Grey frames.
Four blue light blocking lenses protect your eyes from the harmful rays that come from digital screens, prevent blurry vision, reduce the risk of headaches, help with getting a better night's sleep, and are a must have item if you're staring at a screen all day!
The collection retails for $85 and is available on www.diffeyewear.com
Charles Busch reflects on the paths he didn't take in new book
'Leading Lady' a riveting memoir from legendary entertainer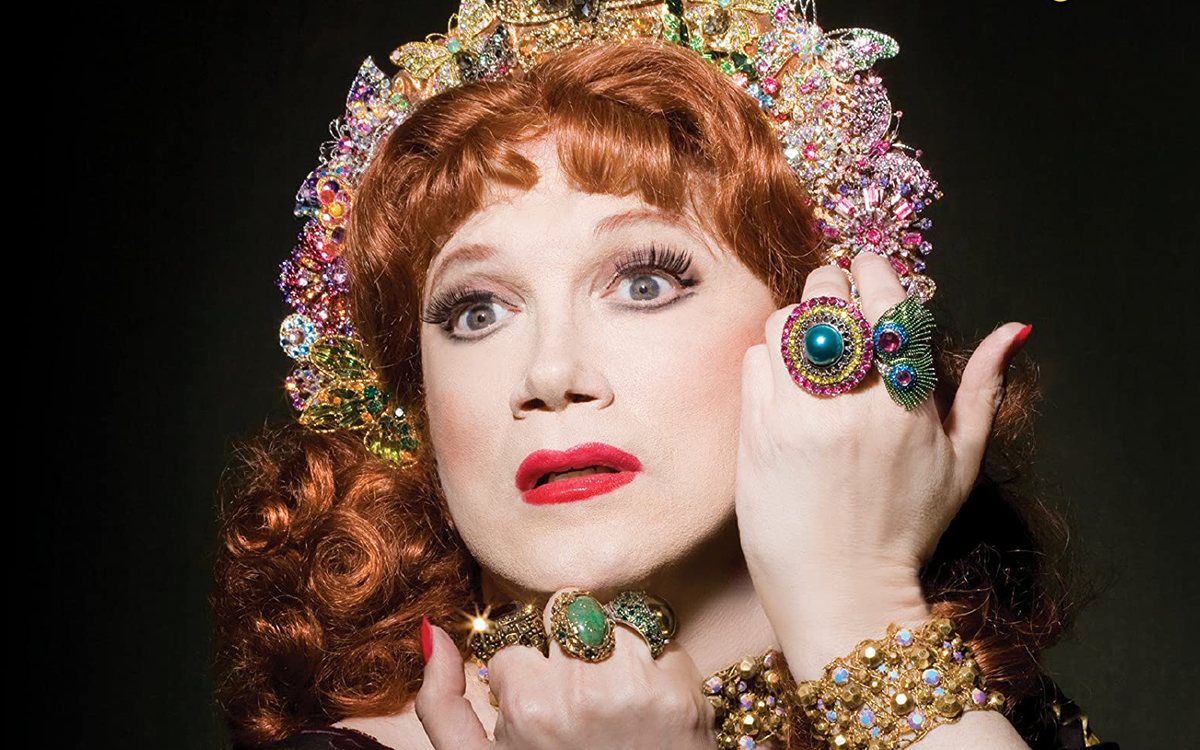 "Charles, I'm telling you, I go to plays in rat-infested basements where I'm the only one who shows up," the late queer icon Joan Rivers once told the queer, legendary playwright, actor, director, novelist, cabaret performer and drag icon, Charles Busch. "I can see the actors peeking through the curtain and groaning, 'Oh God, that old bitch in the fur coat is here. Does that mean we've gotta go on?'"
Busch reminded Rivers that she'd seen him perform in a rat-infested basement.
This is just one of the many stories that Busch, born in 1954, tells in his riveting memoir, "Leading Lady: A Memoir of a Most Unusual Boy," which comes out on Sept. 12.
"Leading Lady" is a page-turner. Some of its tales of Busch's life and career, such as his account of a Christmas party with Rivers as a guest, are dishy. Others, like his memories of trying to care for his beloved Aunt Lil, when he knew she was dying, would make even the Wicked Witch in Oz tear up.
The memoir, is, as Busch says on his website (charlesbusch.com), the story of "a talented artist's Oz-like journey."
"Leading Lady" isn't linear. This isn't a detriment. Busch deftly intertwines memories of his life and career from his mom dying when he was seven to being raised by his loving Aunt Lil to being the author and star of the cult classic "Vampire Lesbians of Sodom" to watching Kim Novak handle fans to being the Tony-nominated writer of "Tales of the Allergist's Wife" to being creative during the pandemic.
"Storytelling is a huge part of my life," Busch told the Blade in a lengthy phone interview, "I get into various adventures and, I think, this could be a good story to tell."
Interviewing Busch is like chatting with a fab storyteller over coffee or a glass of wine. Except that you're talking to a legend who's entertained and inspired queers (and discerning hetero audiences) for decades. (I'm wearing my "Vampire" T-shirt as I write this.)
As a playwright, Busch writes "linear" plays, with a beginning, middle and an end, he said. As a cabaret singer, "the way I sing songs is telling a story," Busch said.
Since childhood, he's been creating vivid scenes in his imagination. From early on, Busch has felt as if he's both a spectator and star in the movie of his life.
It seemed inevitable that he'd write a memoir. It's the ultimate form of storytelling. "You reach a certain point in your life," Busch said, "where you're more reflective and see your life as a whole."
"You reflect on the paths you didn't take," he added.
Busch spent his childhood in Hartsdale, N.Y. He had two older sisters, Betsy and Margaret. His mother's death was devastating for Busch. His Aunt Lil and Joan Rivers have been among the women who have been "mothers" to Busch since his mom died.
Once, Busch said he and Rivers dined with friends. "Joan Rivers said 'I wish I had a gay son I could phone at midnight and discuss whatever movie was on TCM,'" he recalled.
Busch would have loved to have been Rivers's "gay son."
Life in Hartsdale was hard for Busch after his mother passed away. His father was often absent and showed little interest in his children.
Things were miserable for Busch when his grandmother, for a time, cared for the family. He knew, as a boy, that he was gay and hated going to school where a movie-and-theater-loving kid who liked to draw wasn't one of the cool kids.
Yet Busch forgave his "father's failings," he writes in "Leading Lady, "because he gave me the theater."
Busch became entranced with the theater when his father, an aspiring opera singer who performed in summer stock, took him to the old Metropolitan Opera House in New York City to hear Joan Sutherland sing the role of Amina in Bellini's "La Sonnambula."
Busch was saved from a life of boredom and bullying when Aunt Lil, his mother's sister, took him to live with her in Manhattan. There, like Auntie Mame, she raised him. She prodded him into applying to the High School of Music and Art in New York City. He was accepted there.
After high school, Busch graduated with a bachelor's degree in drama from Northwestern University in 1976.
"My Aunt Lil is the leading lady [of the title of his memoir]," Busch said, "she was the most influential person in my life."
One of the reasons why Busch wrote "Leading Lady" was to paint a full portrait of her. "It was important that it not be this kind of gauzy, sentimental memory piece," he said, "making her out to be a saint."
Aunt Lil adopted Bush when he was 14. Her goal was that he would go to college, become independent, be a survivor – make a place for himself in the world.
"I don't know what would have happened if she hadn't stepped in," Busch said.
"She was very intellectual," he added, "I've never met anyone [else] with such a pure devotion to thinking. It was a little intimidating."
Aunt Lil's standards for caring – for giving of oneself – were so high that it was almost impossible to meet them. "She believed that you should anticipate what people would need," Busch said, "before they told you."
Looking back, Busch is most proud of himself when, "I've gone past my natural self-absorption," he said, "when I've thought of someone else."
Busch is being too hard on himself. In "Leading Lady," and when interviewed, he's caring and curious as well as witty, savvy, and as you'd expect, a bit campy.
His sister Margaret died recently. "She declined gradually over nine months," Busch, said, choking up, "I gave her my bedroom and I slept on my sofa."
Like many of her generation, Aunt Lil didn't understand queerness or drag. But she loved Busch. She didn't go to see his productions, he said. "She could have gone like other parents," he said, "and been tight-lipped. And said something nice that she didn't believe."
But "she didn't want to lie or be hurtful," Busch added, "so, for her, it was: can't I just love and support you, and not go?"
Aunt Lil didn't get Busch's sexuality. But she knew about secrecy. Busch learned of a terrifying secret that his aunt had long kept hidden. In the 1930s, during the Depression, Aunt Lil worked as a nurse. One day, when she worked overtime, one of the patients suffered a burn. She had to leave nursing. "Her sister in a nasty mood revealed this," Busch said, "Aunt Lil never discussed it."
In the 1970s, Busch had trouble getting into theater because there were only roles for actors playing straight male characters. "The only way I could get on stage was to write my own roles," he said, "I have a rather androgynous nature."
Busch found that the feminine within him was a place of authority and strength. "I'm fine when I play male characters," he said, "but I'm better when I play female characters."
Why this is so liberating for him is a bit of a mystery to Busch. "But I accept and love it," he said.
Times have changed since Busch made his first big splash with "Vampire Lesbians of Sodom." "In 1985, being a drag queen was considered a negative," Busch said, "my generation of drag performers bristled at being referred to as drag queens."
Busch no longer bristles. "I feel like the characters," he said, "I enjoy costumes and getting the right wig."
"But, I go from male to female not through trickery or anything visual, I transfer through my soul."
In "Leading Lady," Busch recalls AIDS and other dark moments from the past. Many of his friends and colleagues died from AIDS. "AIDS was the World War II of our generation," he said.
But Busch, in his memoir and in his life, isn't only looking back. He's very much in the present. Busch is embarrassed to say he was lucky. During the pandemic, devastating to many, he made art. He did play readings on Zoom and finished writing "Leading Lady" which he'd worked on for 14 years.
During the pandemic, Busch with Carl Andress co-wrote and co-directed the movie "The Sixth Reel." The film's cast includes Busch, Julie Halston (Busch's longtime muse), Margaret Cho and Tim Daly.
Busch describes the film, an homage to the Hollywood madcap movies of the 1930s, as "a comic, caper movie."
"I play a disreputable dealer in movie memorabilia," Busch said, "a legendary lost film is found, and I see it as my ticket out of debt."
The "Sixth Reel" is playing from Sept. 21 to Sept. 27 at the LOOK Dine-In Cinema West 57th Street in New York City.
"I hope the run in New York will encourage people to distribute this little movie," Busch said.