Real to Reel on Hollywood Boulevard
The Hollywood Museum celebrates LGBT contributions to film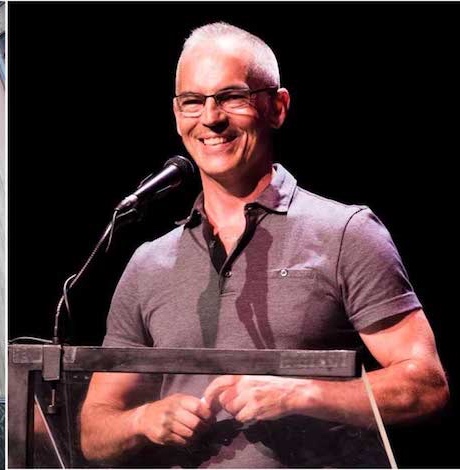 To its credit, The Hollywood Museum has always welcomed the opportunity to showcase fascinating exhibitions that showcase the magic and history of Tinsel Town. Their latest annual exhibit illustrates the artistic expression and extraordinary significance of LGBT culture and its impact in show business.

The Museum, which is located in the historic Max Factor building, has been presenting the "Real to Reel: Portrayals and Perceptions of LGBTs in Hollywood" for the past seven years.
"There are so many stories to be told and we enjoy sharing them from every aspect of entertainment," Donelle Dadigan, the Museum's president and founder, told the Los Angeles Blade.

"The LGBTQ community has been such an integral part of the entertainment industry, both on and off camera. We are proud to share this journey spanning more than a 100 years."

In 2020, LA Pride will be celebrating 50 years with the Parade's original route, starting on Hollywood Boulevard, near the Museum.

With 150 props, photos, iconic imagery and costumes from LGBTQ-friendly television shows and films like: "Grace and Frankie," "Cruising," "Bohemian Rhapsody," "Orange is the New Black," "RuPaul's Drag Race," and "Cabaret," Dadigan had numerous rainbow-inspired items to choose from.

"It has been very much a collaborative effort," noted Dadigan. "For the last six years, we have teamed with our LA City Councilmember, Mitch O'Farrell's office to organize this massive undertaking. A wish list was created and we organized, planned and then pursued each of our individual contacts in an attempt to achieve the goal of collecting items that represent all areas of the LGBTQ history."

Added O'Farrell: "Donelle is an ally, an equality champion, and a great partner in the 13th District…The annual Reel to Real exhibit provides a unique perspective on how the LGBTQ experience has been portrayed in Hollywood, from early stereotypes to modern representations.
It is expertly curated with a collection not seen anywhere else, and celebrates the unrivaled contributions our community has made to the entertainment industry. I am honored to co-host the celebration at the museum to kick off Pride month."

The exhibit also includes historic LGBT moments with Rev. Troy Perry, including the Black Cat riots (1967), and on display – the infamous sign that once hung at the entrance of West Hollywood's Barney's Beanery. 

This year, numerous celebrities will be at the event, including "Grace and Frankie's" Lily Tomlin who will be getting the Trail Blazer award. Fran Drescher will also be in attendance, with outfits from her show, "Happily Divorced." part of the exhibit.
Restaurateur/reality star Lisa Vanderpump ("Bravo's "Real Housewives of Beverly Hills" and "Vanderpump Rules,") is being honored with the Hollywood Legacy  award.

"In celebration of June National Pride Month, I am honored to be receiving this award," said Vanderpump. "I've always been a supporter and ally of the LGBTQ community and recognize that the struggle for equal rights in all corners of the corner of the globe is ongoing."

She continued: "I feel it is a responsibility for all people, gay or straight, to stand up for these rights. Love is a precious human emotion and we must never give in to hate or bigotry; always remembering that who you love should not be judged by others."

Tyler Henry, who stars on the E! Entertainment reality series, "Hollywood Medium" will be honored with the Hollywood Future award. "Being honored is really special for me; I have hoped to bring awareness around spirituality and mediumship through Hollywood since the start of my show."

Kevin Spirtas, who recently received an Emmy Award for the Outstanding Digital Daytime Drama, "After Forever," is thrilled that clothing from the Amazon Prime web series is part of the exhibit.

"It is an absolute honor that "After Forever" is included in this historic exhibit that celebrates stories and characters from the LGBTQ community…Which in turn sheds light and education, if you will, acknowledging that we are all the same and that love is love is love, no matter what your sexual orientation may be."

Additional exhibit items include famous costumes from Hollywood's leading designers, like Bob Mackie, Zac Posen and Jorge Del Busto.

"This exhibit is very important to me because it showcases the LGBTQ; creative community and all of the wonderful talent we have," said Del Busto, who has three gowns in the exhibit. "I am so honored to be included, so that the public can see my work and my contribution. The fashion industry and Hollywood have always had a great synergy and this exhibit supports and fosters this continuous relationship.
Ellen Degeneres sits down with NBC's Savannah Guthrie
Ellen chats with Savannah Guthrie on Today about her leaving daytime television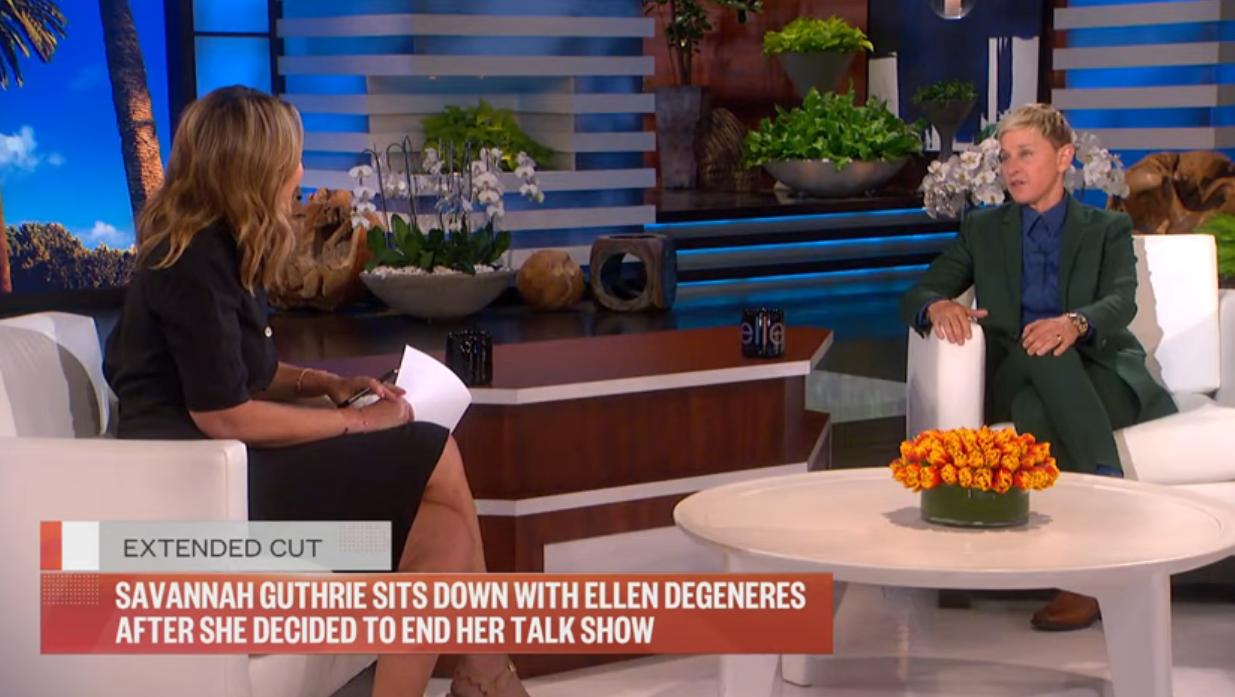 BURBANK – Ellen DeGeneres announced yesterday that she will end her talk show after next season. NBC's Savannah Guthrie speaks with DeGeneres Friday about the decision, which comes 10 months after DeGeneres faced accusations of allowing/running a toxic workplace.
WATCH:
Ellen discusses her departure with Oprah Winfrey
The two powerful women television celebrities shared how each came to the decision for their shows to end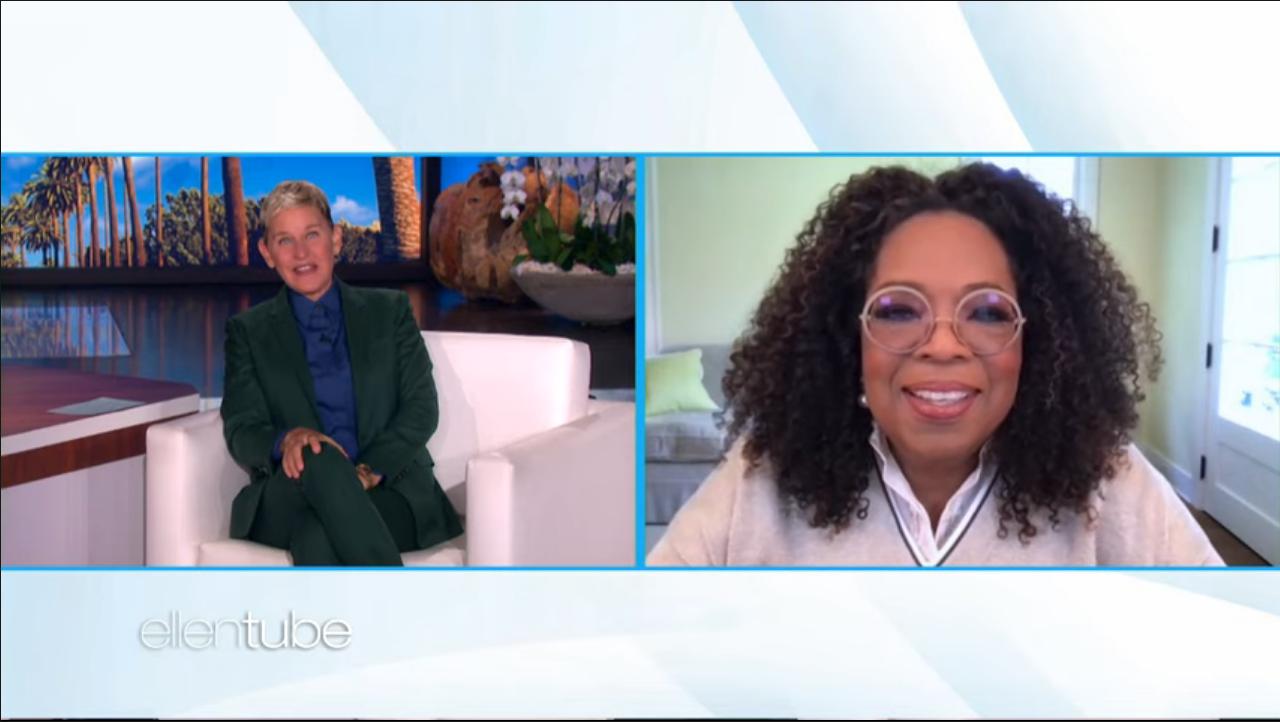 BURBANK – After Ellen DeGeneres announced she would be ending her talk show with Season 19 this week, she had a discussion with invited special guest Oprah Winfrey on Thursday, whose iconic talk show wrapped in 2011 after 25 seasons.
The two powerful women television celebrities shared how each came to the decision for their shows to come to an end, and Winfrey divulged what she misses about her show, and DeGeneres revealed what she will miss about hers.
Winfrey also talked about her new Apple TV+ mental health docuseries "The Me You Can't See," which she co-created and executive produces with the Duke of Sussex, Prince Harry.
WATCH:
Elton John and Years & Years give a fabulous performance at the 2021 Brit Awards
Elton John's & Years & Years' BRIT Awards 2021 song 'It's a Sin' released in support of Elton John AIDS Foundation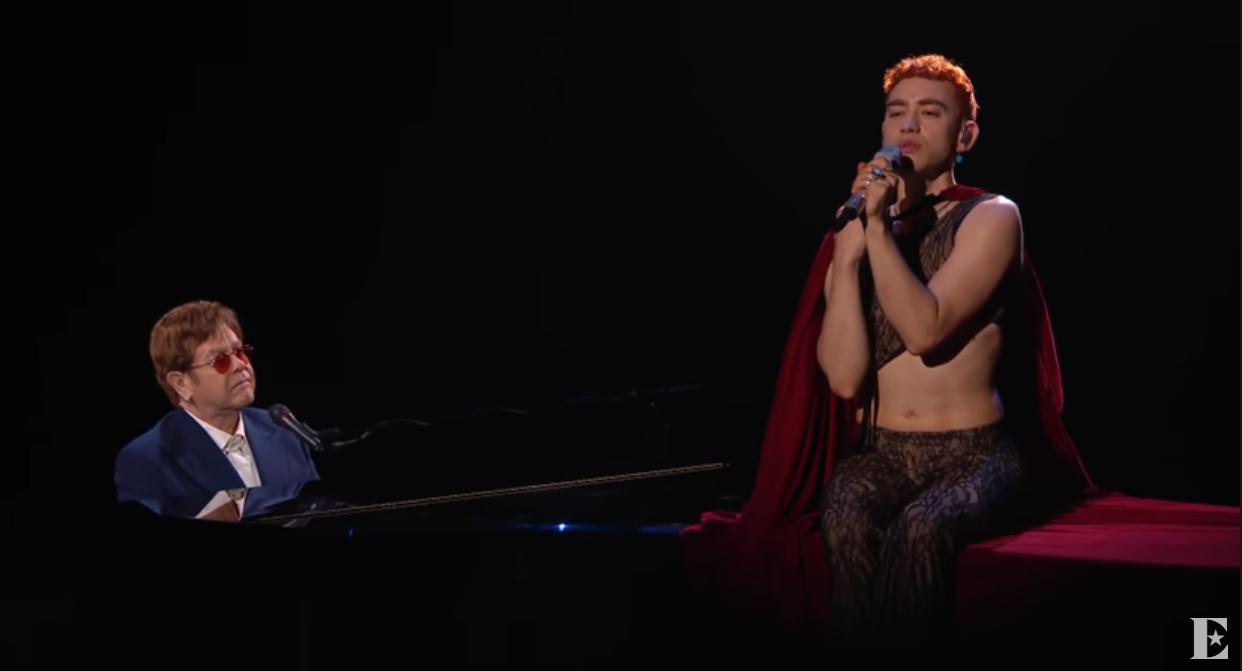 LONDON – In a show stopping performance Tuesday, Sir Elton John and Olly Thornton both who are British musicians, singer-songwriters, actors, and LGBTQ advocates- Thornton performs as Years & Years, rendered their new version of the Pet Shop Boys classic single 'It's a Sin'.
John's and Years & Years' BRIT Awards 2021 performance of the Pet Shop Boys classic single 'It's a Sin' was released in support of the Elton John AIDS Foundation.
WATCH:
LISTEN TO It's a sin HERE: https://EltonJohnYearsandYears.lnk.to…
DONATE TO EJAF HERE: https://donate.eltonjohnaidsfoundatio…