The 'unity' in community is Pride
Why are you proud to be out?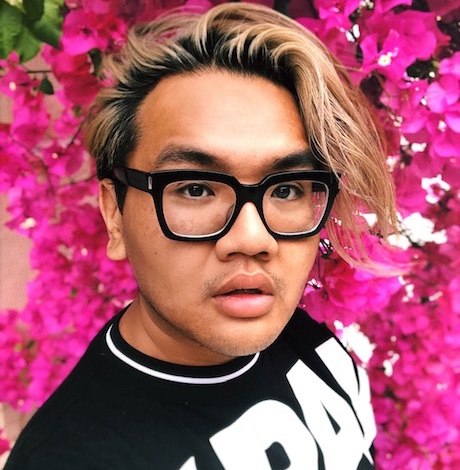 Los Angeles' LA Pride Parade is the oldest in the nation, and, some might say, the most diverse, drawing spectators from all corners of the earth, all ends of the gender, sexuality, race, nationality, wealth and age spectrum.
The event is designed to attract a diverse audience and bystanders this year will no doubt notice a cross-section of LA represented in those marching and proclaiming their pride. It's a time of celebration, interpersonal connection, and most of all, remembrance of the trailblazing civil rights activists that came before.
But Pride can have complex emotional connections for some local queer residents.
Most residents interviewed expressed mixed feelings regarding the corporate influence at Pride, and noted that the brands that are so quick to dye their logos rainbow and proclaim allyship are largely silent regarding queer issues during the remaining 11 months of the year. Some residents are skeptical of the costs of entering the Pride Festival in West Hollywood, which have been rising over the last few years.
Still, Pride and the entire month of June remain an essential cultural touchstone and important community event for those who celebrate it and those on the periphery who come to witness. "To me, Pride Month means unity and solidarity, and that the community is here to stay and we won't be taken advantage of," said local resident Amy Osiason.
NAME: Norman Nguyen
AGE: 22
PRONOUNS: He/him
GENDER AND/OR SEXUAL IDENTITY: Gay, cis male
Why are you proud to be out? "I didn't have the luxury of ever being 'in.' I am hypervisible. You can smell the queer from a mile away and that used to be the worst. My existence as a very feminine male was questioned every day growing up, and it's beautiful to know that my childhood shame has evolved into wisdom and confidence straight people could only imagine having in their late 50's. I'm beautiful, I'm loud, and I'm stupid (and) to me, that's hot."
What does Pride Month (and pride in LA) mean to you, and why is it important to the community?  "I'm a gay Gemini. My birthday is on June 9 and always falls on Pride Week, so it's nice seeing people be their fullest and most authentic self when I'm celebrating my own self. Pride is about being extra, it's about realizing who you are and what values you have. Pride is both reflective and expressive, both inward and outward. I always equate that duality with being a Gemini. The world is at balance during Pride."
Is there anything about Pride you wish would change? "We need to make it less about the money. Businesses need to do better jobs at donating their profits during Pride Month and cities should stop charging $50 to get into a festival. If you're a business and you want to capitalize on Pride, hire a diverse group of queer people to handle your storytelling, branding, and marketing. If you have queer talent, make sure they're getting paid properly. But let's keep the angry homophobic protestors though because I love a good photo opportunity…"
What's your best/most memorable Pride experience, if you've attended? "At my first Pride in San Francisco, I was drunk on Svedka and saw Daniel Franzese, who played Damien from 'Mean Girls,' on a parade float. I was flailing and screaming, 'she doesn't even go here!' He made eye contact with me and said, 'But you go here!' It pierced my heart in such a transcendental way no one could ever understand. Seventh grade me died. I bump into him at conventions and comedy shows now. He's really sweet."
NAME: Jay Broom
AGE: 22
PRONOUNS: They/them
GENDER AND/OR SEXUAL IDENTITY: Pansexual, nonbinary
Why are you proud to be out? "I am proud to be out because it feels incredibly liberating. As a non-binary actor being out also means that I get to work toward better representation through my roles."
What does Pride Month (and pride in LA) mean to you, and why is it important to the community?  "Pride month is a demonstration of solidarity for the queer community. It acts as a reminder that we are here, we are active, we are loved, and we are ready to affect change."
Is there anything about Pride you wish would change? "I think Pride has become increasingly commodified. While some major corporations do provide year-round support for queer institutions I worry that many simply use this month as an opportunity to earn social currency and profit off of performed solidarity. I wish there was a way to curtail that without losing visibility."
What's your best/most memorable Pride experience, if you've attended? "I lived in the Bay Area for a while and there truly isn't anything like the San Francisco Pride Parade. Joyous, campy, grand, and utterly spectacular."
NAME: Kylie Kiyomi Obermeyer
AGE: 23
PRONOUNS: She/her
GENDER AND/OR SEXUAL IDENTITY: Queer, cis female
Why are you proud to be out? "I am proud to accept this part of myself without any hangups, to be open to all romantic/sexual possibilities for myself. I'm also proud to be a part of a community like the Angel City Derby league where, despite the majority of people being some kind of gay, everyone is truly welcomed and included."
What does Pride Month (and pride in LA) mean to you, and why is it important to the community?  "Pride for me is about celebrating love in all of its many forms, appreciating the opportunity to freely be yourself, and wearing lots of ridiculous outfits. Pride is important because it reminds people that they are surrounded by others who accept them regardless of their sexuality. It's a chance to spread extra love and positivity within the LGBT+ community, as well as hopefully reflect on what we can do to better support others—whether they feel comfortable voguing on a sparkly rainbow float in assless chaps or not."
Is there anything about Pride you wish would change? "While ideally no one would ever have to be afraid to be openly gay, I wish that there wasn't so much pressure to be out. No one should have to feel ashamed or like they're a bad gay person for not wanting to publicize their gayness. People inhabit a million different contexts, many of which make being gay more complicated to navigate. We should respect people's decisions to prioritize different aspects of their identity, whatever that looks like for them. Also, it's funny and kinda cool to see gay grocery store floats in parades, but we should remain critical of the fact that lots of companies capitalize off of Pride as a hollow PR move."
What's your best/most memorable Pride experience, if you've attended? "Going to the dyke march with my girlfriend last year was really heartwarming. I usually take for granted feeling comfortable being my freaky gay self in public pretty much 24/7; walking down Santa Monica Boulevard with everyone, it really hit me how grateful I am to exist in this time and place. Also skating in the Long Beach pride parade a few weekends ago with my Angel City Derby pals! Good and goofy vibes all around."
NAME: Callie Vaught
AGE: 25
PRONOUNS: She/her
GENDER AND/OR SEXUAL IDENTITY: Queer, cis female
Why are you proud to be out? "I am proud to be out because I feel that queerness is an integral part of my identity. Culture that surrounds queerness has been extremely influential in my formative years and continues to shape who I am today."
What does Pride Month (and pride in LA) mean to you, and why is it important to the community?  "For me, Pride is primarily about fostering community. Community is so important to humanity as a whole but as marginalized bodies, we sometimes need support in ways others haven't. Whether that's in queer family and friends, our community supports us in ways that sometimes our biological families don't."
Is there anything about Pride you wish would change? "I think that Pride has become apart of this corporate consumer monster that seems to rear its ugly head every June. Teslas painted in rainbows, rainbow colored Apple watches, and clothing lines fashioned in rainbow attire are all things that I've seen at Pride lately. Overall I think Pride could be more consciousness of the big brands that they endorse by putting queer folks first. I have also always felt that Pride culture is extremely cis white male dominated. As a whole, I think this is something we can all work on by putting QTPOC folx first and having hard conversations with ourselves about spaces we take up as white folks. What does it look like for white marginalized bodies to prioritize QTPOC bodies, especially in spaces like Pride? What does it look like for white folks to show up in ally ship at Pride as well as in other ways? I think these are dialogues that need to be had."
What's your best/most memorable Pride experience, if you've attended? "I think the most memorable Pride experience is last year's Los Angeles pride where I skated with Angel City Derby. Being new to LA, I hardly knew anyone so it was really nice to be welcomed into the Derby community."
NAME: Amy Osiason
AGE: 27
PRONOUNS: She/her
GENDER AND/OR SEXUAL IDENTITY: Butch, androgynous.
Why are you proud to be out? "I'm proud to be out because my queer visibility in a public space makes others feel safer and more welcomed. Representation matters to a lot of people. I work as a queer/androgynous model on the weekends and enjoy being seen for who I am."
What does Pride Month (and pride in LA) mean to you, and why is it important to the community?  "Pride Month means to me personally that the community is here to stay and we won't be taken advantage of. It means unity and solidarity. It means having people to rely on during hard times, and a family to be there for when others are struggling."
Is there anything about Pride you wish would change? "One aspect of Pride i'd like to change is corporate greed. I think many large corporations could be giving more to charity during pride month than they currently are, and as a result companies make a large profit off our community without giving enough back."
What's your best/most memorable Pride experience, if you've attended? "
I would have to say my most memorable pride was 2018 LA Pride. I rode my motorcycle in a pride parade for the first time surrounded by other lesbians and queer people. I felt very seen, and very loved and surrounded by friends and people who understood me."
Charles Busch reflects on the paths he didn't take in new book
'Leading Lady' a riveting memoir from legendary entertainer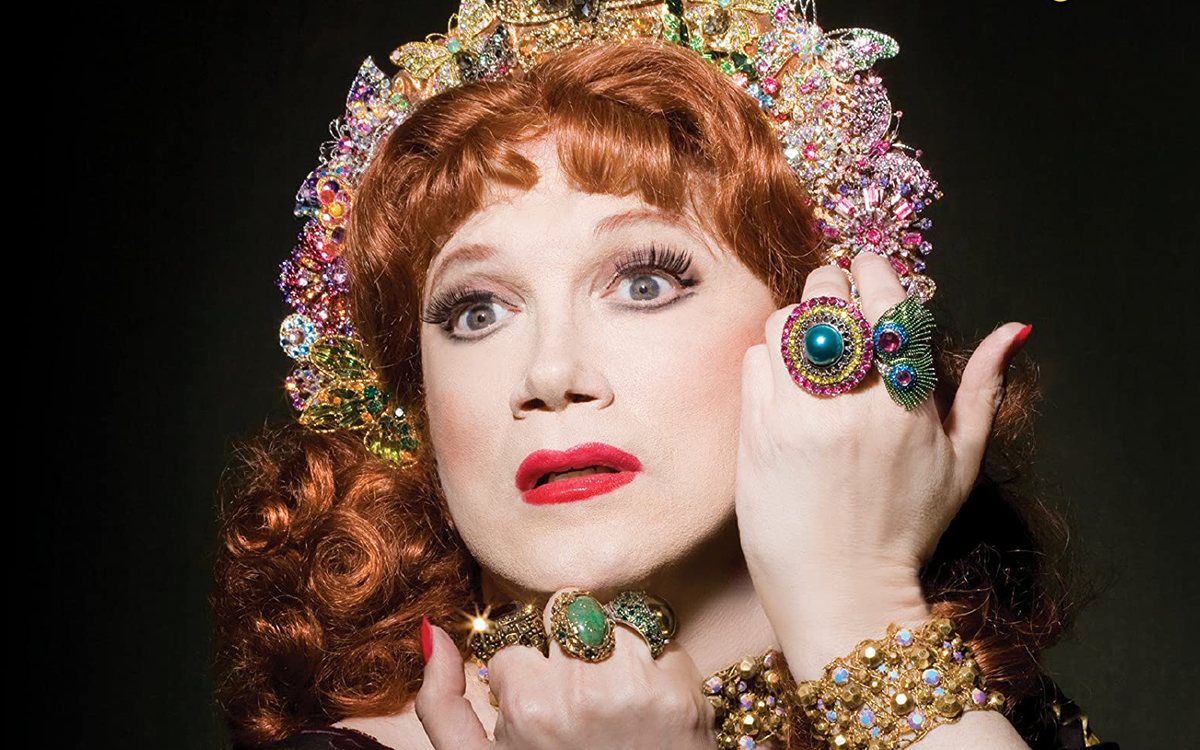 "Charles, I'm telling you, I go to plays in rat-infested basements where I'm the only one who shows up," the late queer icon Joan Rivers once told the queer, legendary playwright, actor, director, novelist, cabaret performer and drag icon, Charles Busch. "I can see the actors peeking through the curtain and groaning, 'Oh God, that old bitch in the fur coat is here. Does that mean we've gotta go on?'"
Busch reminded Rivers that she'd seen him perform in a rat-infested basement.
This is just one of the many stories that Busch, born in 1954, tells in his riveting memoir, "Leading Lady: A Memoir of a Most Unusual Boy," which comes out on Sept. 12.
"Leading Lady" is a page-turner. Some of its tales of Busch's life and career, such as his account of a Christmas party with Rivers as a guest, are dishy. Others, like his memories of trying to care for his beloved Aunt Lil, when he knew she was dying, would make even the Wicked Witch in Oz tear up.
The memoir, is, as Busch says on his website (charlesbusch.com), the story of "a talented artist's Oz-like journey."
"Leading Lady" isn't linear. This isn't a detriment. Busch deftly intertwines memories of his life and career from his mom dying when he was seven to being raised by his loving Aunt Lil to being the author and star of the cult classic "Vampire Lesbians of Sodom" to watching Kim Novak handle fans to being the Tony-nominated writer of "Tales of the Allergist's Wife" to being creative during the pandemic.
"Storytelling is a huge part of my life," Busch told the Blade in a lengthy phone interview, "I get into various adventures and, I think, this could be a good story to tell."
Interviewing Busch is like chatting with a fab storyteller over coffee or a glass of wine. Except that you're talking to a legend who's entertained and inspired queers (and discerning hetero audiences) for decades. (I'm wearing my "Vampire" T-shirt as I write this.)
As a playwright, Busch writes "linear" plays, with a beginning, middle and an end, he said. As a cabaret singer, "the way I sing songs is telling a story," Busch said.
Since childhood, he's been creating vivid scenes in his imagination. From early on, Busch has felt as if he's both a spectator and star in the movie of his life.
It seemed inevitable that he'd write a memoir. It's the ultimate form of storytelling. "You reach a certain point in your life," Busch said, "where you're more reflective and see your life as a whole."
"You reflect on the paths you didn't take," he added.
Busch spent his childhood in Hartsdale, N.Y. He had two older sisters, Betsy and Margaret. His mother's death was devastating for Busch. His Aunt Lil and Joan Rivers have been among the women who have been "mothers" to Busch since his mom died.
Once, Busch said he and Rivers dined with friends. "Joan Rivers said 'I wish I had a gay son I could phone at midnight and discuss whatever movie was on TCM,'" he recalled.
Busch would have loved to have been Rivers's "gay son."
Life in Hartsdale was hard for Busch after his mother passed away. His father was often absent and showed little interest in his children.
Things were miserable for Busch when his grandmother, for a time, cared for the family. He knew, as a boy, that he was gay and hated going to school where a movie-and-theater-loving kid who liked to draw wasn't one of the cool kids.
Yet Busch forgave his "father's failings," he writes in "Leading Lady, "because he gave me the theater."
Busch became entranced with the theater when his father, an aspiring opera singer who performed in summer stock, took him to the old Metropolitan Opera House in New York City to hear Joan Sutherland sing the role of Amina in Bellini's "La Sonnambula."
Busch was saved from a life of boredom and bullying when Aunt Lil, his mother's sister, took him to live with her in Manhattan. There, like Auntie Mame, she raised him. She prodded him into applying to the High School of Music and Art in New York City. He was accepted there.
After high school, Busch graduated with a bachelor's degree in drama from Northwestern University in 1976.
"My Aunt Lil is the leading lady [of the title of his memoir]," Busch said, "she was the most influential person in my life."
One of the reasons why Busch wrote "Leading Lady" was to paint a full portrait of her. "It was important that it not be this kind of gauzy, sentimental memory piece," he said, "making her out to be a saint."
Aunt Lil adopted Bush when he was 14. Her goal was that he would go to college, become independent, be a survivor – make a place for himself in the world.
"I don't know what would have happened if she hadn't stepped in," Busch said.
"She was very intellectual," he added, "I've never met anyone [else] with such a pure devotion to thinking. It was a little intimidating."
Aunt Lil's standards for caring – for giving of oneself – were so high that it was almost impossible to meet them. "She believed that you should anticipate what people would need," Busch said, "before they told you."
Looking back, Busch is most proud of himself when, "I've gone past my natural self-absorption," he said, "when I've thought of someone else."
Busch is being too hard on himself. In "Leading Lady," and when interviewed, he's caring and curious as well as witty, savvy, and as you'd expect, a bit campy.
His sister Margaret died recently. "She declined gradually over nine months," Busch, said, choking up, "I gave her my bedroom and I slept on my sofa."
Like many of her generation, Aunt Lil didn't understand queerness or drag. But she loved Busch. She didn't go to see his productions, he said. "She could have gone like other parents," he said, "and been tight-lipped. And said something nice that she didn't believe."
But "she didn't want to lie or be hurtful," Busch added, "so, for her, it was: can't I just love and support you, and not go?"
Aunt Lil didn't get Busch's sexuality. But she knew about secrecy. Busch learned of a terrifying secret that his aunt had long kept hidden. In the 1930s, during the Depression, Aunt Lil worked as a nurse. One day, when she worked overtime, one of the patients suffered a burn. She had to leave nursing. "Her sister in a nasty mood revealed this," Busch said, "Aunt Lil never discussed it."
In the 1970s, Busch had trouble getting into theater because there were only roles for actors playing straight male characters. "The only way I could get on stage was to write my own roles," he said, "I have a rather androgynous nature."
Busch found that the feminine within him was a place of authority and strength. "I'm fine when I play male characters," he said, "but I'm better when I play female characters."
Why this is so liberating for him is a bit of a mystery to Busch. "But I accept and love it," he said.
Times have changed since Busch made his first big splash with "Vampire Lesbians of Sodom." "In 1985, being a drag queen was considered a negative," Busch said, "my generation of drag performers bristled at being referred to as drag queens."
Busch no longer bristles. "I feel like the characters," he said, "I enjoy costumes and getting the right wig."
"But, I go from male to female not through trickery or anything visual, I transfer through my soul."
In "Leading Lady," Busch recalls AIDS and other dark moments from the past. Many of his friends and colleagues died from AIDS. "AIDS was the World War II of our generation," he said.
But Busch, in his memoir and in his life, isn't only looking back. He's very much in the present. Busch is embarrassed to say he was lucky. During the pandemic, devastating to many, he made art. He did play readings on Zoom and finished writing "Leading Lady" which he'd worked on for 14 years.
During the pandemic, Busch with Carl Andress co-wrote and co-directed the movie "The Sixth Reel." The film's cast includes Busch, Julie Halston (Busch's longtime muse), Margaret Cho and Tim Daly.
Busch describes the film, an homage to the Hollywood madcap movies of the 1930s, as "a comic, caper movie."
"I play a disreputable dealer in movie memorabilia," Busch said, "a legendary lost film is found, and I see it as my ticket out of debt."
The "Sixth Reel" is playing from Sept. 21 to Sept. 27 at the LOOK Dine-In Cinema West 57th Street in New York City.
"I hope the run in New York will encourage people to distribute this little movie," Busch said.