Classic documentary returns for Stonewall 50th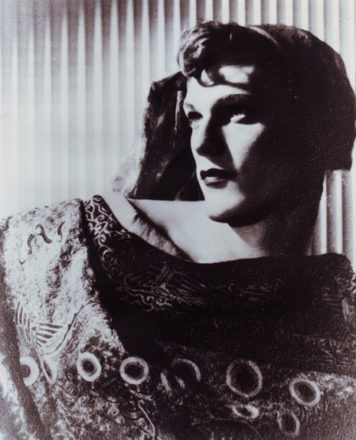 In honor of the 50th Anniversary of the Stonewall Riots, First Run Features has launched a theatrical re-release of the legendary 1984 documentary "Before Stonewall: The Making of a Gay and Lesbian Community," which opens in Los Angeles on June 28, at Laemmle's Ahrya Fine Arts (8556 Wilshire Blvd).
The documentary, which has been digitally restored from the original 16mm negative in a process supervised by director Greta Schiller, first premiered in the early years of the AIDS crisis, then only 15 years since the riot which has been credited with giving birth to the modern lesbian and gay liberation movement.
Fifty years later, even with the substantial progress that has been made, LGBT Americans still find themselves fighting on many fronts for full equality, in the U.S. and around the world.  As we mark a half century from the riot (or uprising, as many prefer to call it), "Before Stonewall" comes as a potent reminder of what life was like for LGBT people before it happened.
As the title implies Schiller's movie digs into the history of the years before that 1969 police raid which led to three nights of rioting and demonstration in the streets of Greenwich Village by New York's gay community.  Through eye-opening historical footage and interviews with those who lived through the often brutal closeted history of those years before, it reveals the sometimes horrifying stories of public and private LGBT existences in America since the early 1900's. It also relives the emotionally-charged sparking of today's gay rights movement, from the events that led to Stonewall and beyond, to observe many other milestones in the fight for acceptance.
Narrated by iconic author Rita Mae Brown, the film features groundbreaking interviews with Ann Bannon, Martin Duberman, Allen Ginsberg, Barbara Gittings, Harry Hay, Mabel Hampton, Dr. Evelyn Hooker, Frank Kameny, Audre Lorde, Richard Bruce Nugent, Jose Sarria and many more.
Robert Rosenberg, who co-directed with Schiller on the film, spoke with the Blade about the re-release, and about things that have come to light about the uprising since it was originally made that he would have included if it were being made today.
"I would like to have included more on some of the other community acts of resistance that were lead-ups to Stonewall," he says, "such as the organized protests at Black Cat bar in Los Angeles, and the Compton Cafeteria riot in 1967 in San Francisco where transgender customers resisted. Truthfully though, our film is more about the social, cultural, and political changes that lead up to the Stonewall, through the 20th century, than the riots themselves."
He also touched on recent discussion around the narrative of the resistance being started by Marsha P. Johnson or one of the bar's other patrons we would now identify as trans.
"Clearly the Stonewall Inn was the kind of club which attracted many who were more marginalized," he says, "more 'outsiders' if you will, and transgender patrons were a visible part of that.  Our film doesn't get into the details of who started what, and I'm not sure it's easy to untangle that, as there was clearly little real media coverage at the time – LGBT folks were not considered newsworthy! It's important to honor everyone who resisted, and to realize that often those with the least to lose put themselves at the forefront of our struggles. Our community is a diverse rainbow indeed."
What does Rosenberg think today's generation can gain from becoming familiar with queer history before Stonewall?
"That's the key question," says Rosenberg, "the key reason for the film's re-release. If we don't understand what came before us, it's hard to truly understand the present, and to have perspective on our communities, and for our activism. LGBT history was never saved, studied, honored. It is more so today, but most people, gay, straight and otherwise, are still not aware of the depth, the struggles, the beauty and the heroines and heroes who came before us. We filmmakers are so pleased that "Before Stonewall" still remains relevant, and that it's still truly essential viewing."
For tickets and further information visit the Laemmle Theatres website
Will Alaska topple Mariah Carey's "Christmas Queen" crown?
As she graces America's stages with her newest contribution to Christmas culture, is Alaska threatening to topple Carey? Unlikely…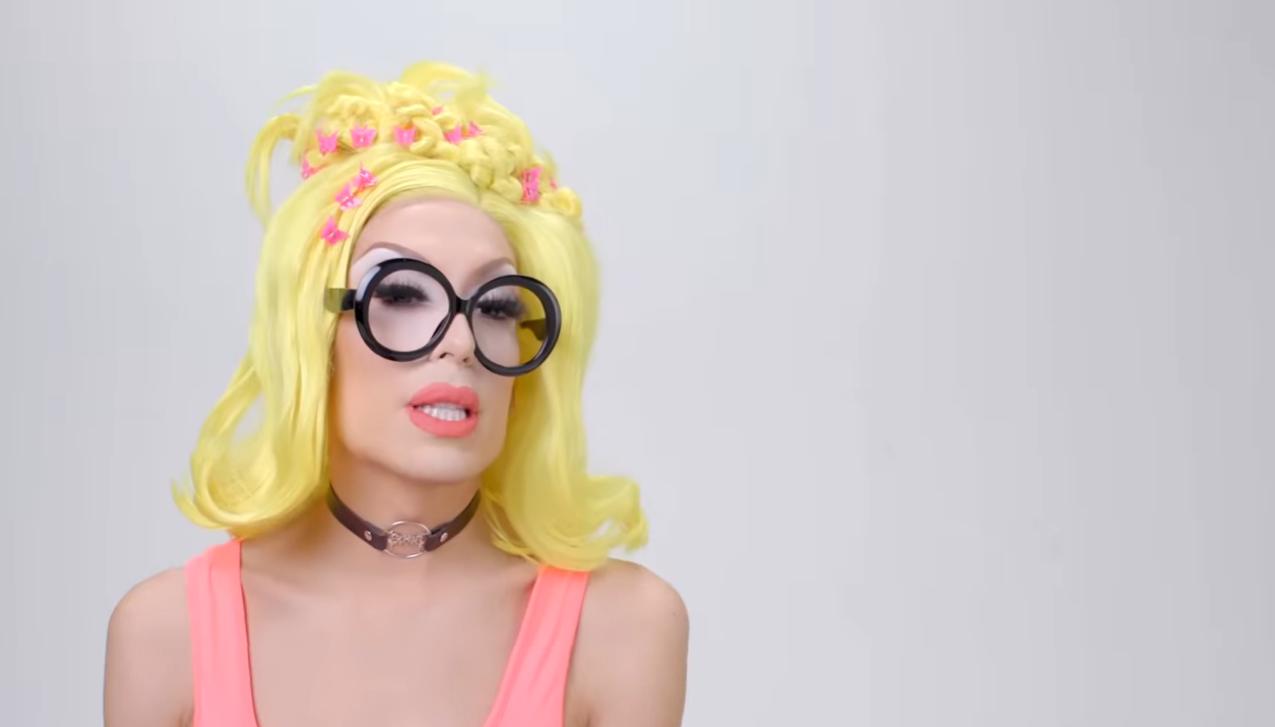 HOLLYWOOD – If RuPaul, giving out crowns the way he does across Drag Race franchises, ran Christmas — Mariah Carey would be demanding to be crowned its queen. Carey was rejected in 2022 trying to trademark the title, and other stars like Darlene Love, were all for the defeat.
One queen who did not enter the fray, but now could, is RuPaul's own classic diva and All Star crown-holder, Alaska.
Alaska launches her "It's Beginning to Look a Lot Like ALASKA" Christmas show today. Opening at the Neptune in Seattle Washington, she hits San Francisco on December 10th at Bimbo's 365. Other stops on the tour include New York (December 14th), Pittsburgh (December 17th), and delivers her to her family's doorsteps just before Christmas in Erie, PA on December 23rd.
"My mom said, 'It's not going to just be Christmas music, is it??', No. My best friend Jeremy plays the piano in the show and we have been doing Christmas cabarets for years. Our goal is to do as little Christmas music as possible in them. It's a chance to sing songs that we love and songs we have always wanted to do. There is a drop of Christmas music, just enough to call it 'a Christmas show'," she tells me on a recent episode of Rated LGBT Radio.
With many million followers across various social media platforms, Alaska is one of the top tier of famous drag queens. With the RuPaul All Stars' crown to her credit, her brand is loved and adored. The public first fell for her on the fifth season of "RuPaul's Drag Race," where she finished in the final 3 before returning and taking the aforementioned crown as winner of season two of "RuPaul's Drag Race All Stars."
She has released four chart-topping studio albums, "Anus," "Poundcake," "Vagina" and "Red 4 Filth." With several acting credits and awards, Alaska has also released a young adult novel titled "Alaska Thunderfun and the Inner Space Odyssey," plus released her memoir "My Name's Yours, What's Alaska?: A Memoir" She has toured the globe spreading her otherworldly message of love, kindness and gender non-conformity. Alaska also co-hosts the wildly popular Race Chaser podcast with Willam and co-created the Drag Queen of the Year Pageant Competition Award Contest Competition. She debuted a new live stage show in the fall of 2022 called DRAG: The Musical. She is the face of one of six featured flavors with SERV Vodka. Her latest foray finds her in the world of smells with her "Red For Filth" fragrance.
"When I started drag, it was not a viable career choice, like it is now, it was underground—this kind of strange thing that not many people knew existed, and if they did, they did not understand anything about it. There weren't many eyes on it from the mainstream culture. Now that there is, I guess we get our turn to be a distraction so the government can not do anything about important issues," she says.
When she first started dabbling in drag, her family was supportive, but not quite sure exactly they were supporting. Alaska describes her mother as being "protective", and not wanting her to be subject to ridicule. "It took my family a while to understand. That was pre-Drag Race. There was no information as to what being a drag queen even was. Now my family loves it and comes to every show."
Alaska is famous for her laissez faire stage presence, but the cover hides some anxiety. "I always get nervous when I go on stage. I am not exuding confidence; I am just doing the thing," she confesses.
Doing the thing, she is. As she graces America's stages with her newest contribution to Christmas culture, is Alaska threatening to topple Carey as the top Christmas diva? Unlikely.
But it will be a damned hoot to watch her try.
Complete tour dates:
December:
8th: Portland, OR @ Aladdin Theater
10th: San Francisco, CA @ Bimbo's 365
12th: Montreal, QC @ Le National
14th: New York, NY @ Town Hall
15th: Toronto, ON @ Phoenix Concert Hall
16th: Boston, MA @ Big Night Live
17th: Pittsburgh, PA @ Carnegie of Homestead Music Hall
21st: Chicago, IL @ House of Blues
23rd: Erie, PA @ Erie Playhouse – 2 Shows
29th: Vancouver, BC @ The Vogue
30th: Seattle, WA @ Neptune
******************************************************************************************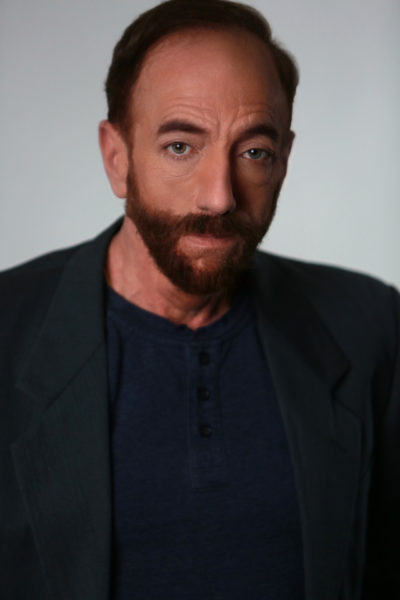 Rob Watson is the host of the popular Hollywood-based radio/podcast show RATED LGBT RADIO.
He is an established LGBTQ columnist and blogger having written for many top online publications including The Los Angeles Blade, The Washington Blade, Parents Magazine, the Huffington Post, LGBTQ Nation, Gay Star News, the New Civil Rights Movement, and more.
He served as Executive Editor for The Good Man Project, has appeared on MSNBC and been quoted in Business Week and Forbes Magazine.
He is CEO of Watson Writes, a marketing communications agency, and can be reached at [email protected]