Why I'm endorsing Kamala Harris for president
A progressive champion fighting for LGBTQ rights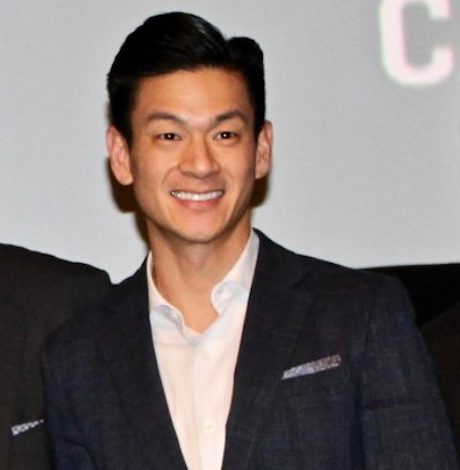 As millions of people around the country and around the world came together to celebrate Pride, it's important that we remember the struggle and sacrifices of the activists who spent decades fighting for civil rights for the LGBTQ+ community.
Just two presidential elections ago, it would have been hard to imagine a candidate who boldly stood up for the LGBTQ+ community. However, before it became a politically expedient thing to do, Kamala Harris was on the frontlines of the fight for LGBTQ+ rights.
Harris, the daughter of an Indian American mother and an African-American father, understood from a young age that love is something to be celebrated and that no one should have to apologize for who they love. It's why she has consistently shown herself to be a true progressive champion when it comes to fighting for LGBTQ+ rights as San Francisco District Attorney, as California's Attorney General, and as a United States Senator.
In 2004, as District Attorney, Harris established an LGBT hate crimes unit, which included a Victim Advocacy Unit, as well as a Sexual Assault Awareness Program. At the time, these were some of the first programs to combat hate crimes against the LGBTQ+ community in the country. While progress nationally was lagging, and crimes based on sexual orientation and gender identity were not recognized as federal hate crimes, Kamala Harris led the fight to abolish the use of gay and transgender "panic defenses" in criminal trials, which were often used to defend violence against LGBTQ+ people.
Furthermore, when most Democrats supported civil unions, Harris demonstrated her commitment to the LGBTQ+ community by officiating some of the first marriages between same-sex couples.
Kamala didn't stop fighting for the LGBTQ+ community with her early efforts in San Francisco. As California's Attorney General, Harris successfully defended a California law banning conversion therapy. Later, when Proposition 8, which only recognized marriages between a man and woman as valid in the State of California, landed on her desk, Harris refused to defend it, and filed briefs in support of marriage equality. She even pushed the Food and Drug Administration to reconsider its ban on blood donations from gay men.
As a senator, Harris has sponsored landmark legislation such as the Do No Harm Act, which would ensure that religion cannot be used to discriminate against LGBTQ+ individuals.
Kamala Harris is also a co-sponsor of the Equality Act, which would amend the Civil Rights Act to prohibit discrimination on the basis of sexual orientation and gender identity. A member of the Senate Judiciary Committee, Harris has aggressively questioned appointees and nominees put forward by the Trump administration. She asked Commerce Secretary Wilbur Ross about his decision to direct the Census to exclude sexual orientation and gender identity in the upcoming Census and later introduced the Census Equality Act to ensure that members of the LGBTQ+ community don't go uncounted in the future.
Few if any candidates in the large 2020 presidential field can match Sen. Harris' deep commitment to the LGBTQ+ community. Time and again, she has demonstrated her strong support of the LGBTQ+ community and her willingness to buck political trends to do the right thing.
A Kamala Harris presidency would give the LGBTQ+ community a fierce advocate in the White House, with an unparalleled commitment to equal rights.
That is why I am supporting Kamala Harris for president of the United States of America. She embodies the kind of energy and spirit we need in the White House to ensure that people in the LGBTQ+ community don't go unseen, unheard, or uncared about here at home or around the world. We should proudly stand behind a candidate who is committed to dignity, acceptance, and equal rights and who has the skills to make those ideals a reality for everyone.
In her own words: Somali singer IDMAN on queerness & family
Musical artist, IDMAN, creates a sonic tableau of hybrid R&B that explores the highs and lows of navigating relationships & life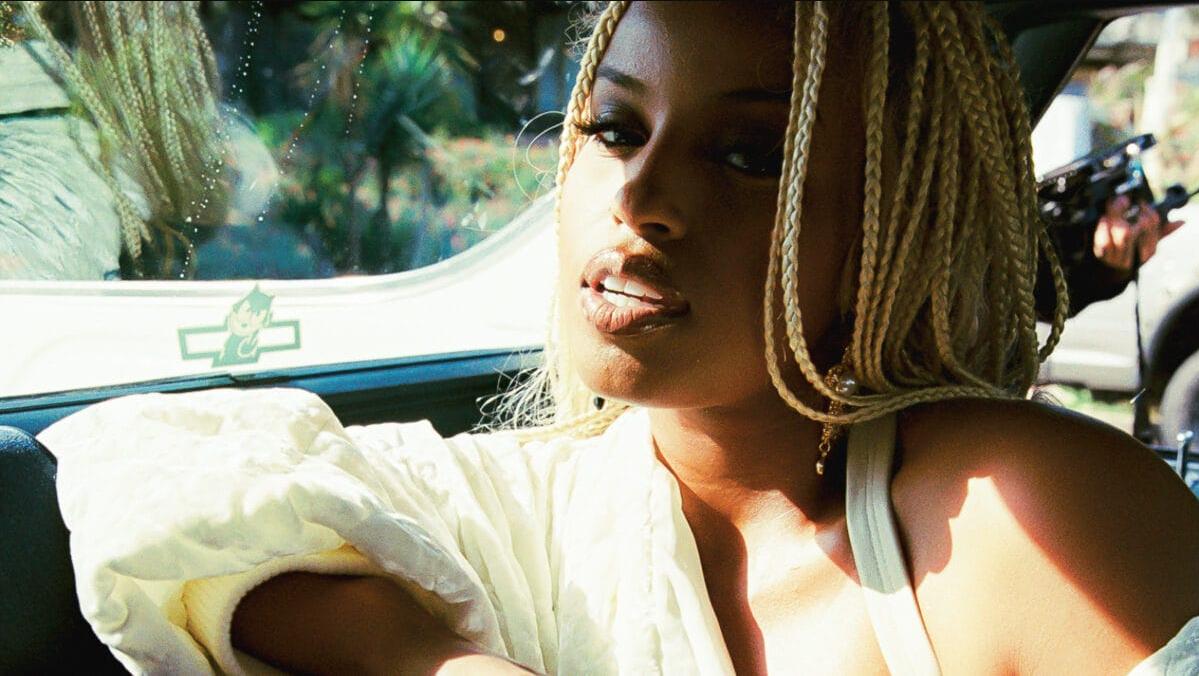 Toronto native and musical artist, IDMAN, creates a sonic tableau of hybrid R&B that explores the highs and lows of navigating relationships and life. Shaped by her Somali heritage and a deep interest in social activism, IDMAN is a burgeoning singer/songwriter who began honing her skill set in childhood, immersing herself in American pop culture, learning English as a result. Her signature sound is credited to blending both North-American and Somali culture and music, alongside the support of her music collective, Golly Geng, Now, in a personal essay IDMAN is sharing a different kind of tune: her truth.
LOS ANGELES – Imagine that I was a stranger who knocked on your door on a random afternoon and asked: "Who are you when no one's watching?"
What would you say?
Would I even deserve an answer?
This question will make sense by the end of this letter, but first, I want to tell you a story.
In 2015, I went on a road trip to Miami for the National LGBTQ Task Force's Trans Justice Miami Power Summit with some close friends and organizer homies. Two of us were hijabis who'd signed up to support our queer/trans family as allies (Talk Valentina).
A few years before, I was involved in activism where I made some friends while volunteering for a couple of marriage campaigns that ultimately won Mainers the right to same-sex marriage.
Only a select few people knew what I was working on, a family member of mine, her friends, and her father.
It was then that my eyes were opened.
Her father was really supportive and truly understood MLK's words: "Injustice anywhere is a threat to justice everywhere." Her father saw me and I respected him dearly for it. He will never know how the nuance and compassion he showed me every time we spoke did so much to counter the narratives I'd been taught about who was or could be tolerant.
The first queer person in my life was my mom's cousin.
I called her Auntie Guruhbadan, which means beautiful (it was a name I gave her not only to protect her identity but because I couldn't pronounce her actual name as a five-year-old). I mention her because she made flyers for her wedding and it was the first instance where my father and I had explicitly talked about queerness.
It was awkward and a bit clumsy but I understood two things: my father was trying to come from a place of respect and was talking from his heart.
A good sign.
The second queer person I knew and loved was my cousin, a trans woman.
She lived in the same building as my grandparents and would come over for meals. She presented as femme and wore traditional Somali dresses, hair coverings, and people honored TF outta her pronouns.
They rationalized the use of her pronouns and transition as the result of a head injury from an accident that would make her fight you if you didn't use the right pronouns.
Yeah…mmmkay. She had them spooked and it was marvelous.
It never felt confusing or out of the ordinary.
They were some of the only adults I truly felt safe around as a kid. It went against everything I'd heard in the West about back home with issues around queerness and gender.
Later that year, I attended my first Pride as an ally.
It was during a speech when a close friend of mine, a Black Muslim woman, came out and referenced Surah Ar Rahman. She related it to our friendship and our presence there together. And it was at that moment that I truly felt the power of the queer community and the importance of family.
"Queer community and family is something different. It is a favor from God that I cannot deny," she said.
To my friends Rana, Edric, Benn, Del Mar, and Samaa, I thank you for being the exact right people at the right time, with open hearts enough to care and say something.
Their presence in my life has allowed me to embrace my true self without reservation – a great gift that I came to know. It's led me to a life full of so much pride and honor that has revealed a rich history and legacy.
Growing up I'd been led to believe that hiding your true self from people not equipped to hold or honor you, meant you were ashamed or embarrassed.
Out-culture has always been something I've felt like I've had to contend with.
I know there are folks out there who feel that silent, personal protest (the rainbow flag in their bag/under their bed) is sometimes the only safe way to feel connected or affirmed.
I feel as though out-culture has set up a dynamic that pressures young people to choose between access to resources like housing, food, security, and feeling valid or authentic to their identity. I hate the parts of out-culture that tugs at the integrity of those already at the bottom of the totem pole. It has always felt wack to me honestly.
I believe that everyone has the right to choose how and when to disclose their personal identity.
No one should feel pressured to explain their desires or preferences. It's essential to nurture a culture of respect and care, focusing on things that truly matter, such as providing resources, safety, and community support. I wish we told queer and trans youth more often that there is no standard within which to measure the authenticity of one's identity, and that they're valid whether they decide to come out or not. That the world's reactions to their truths are not their fault, and that they are no less valid in their identities for deciding to withhold it from those they believe cannot honor them.
Statistics show that LGBTQ+ youth, especially those of color, are disproportionately affected by homelessness.
Out-culture has often perpetuated anti-black, xenophobic, and Islamophobic attitudes. It's crucial to challenge the idea that queer and trans people owe intimate details of their lives to others.
Ultimately, it's up to individuals to decide whom they trust with their identities. It's okay if someone doesn't get to know all aspects of who we are. We must prioritize personal boundaries and respect for one another.
I believe in the agency to decide who we share what with, and my circles feel warm and they see me wholly. They get the benefit and gift of getting to experience all of me unabashedly and fully disarmed in some cases because they have demonstrated the ability to see and accept my agency.
It's a shame, it's a stain and it should be the regret of a lifetime for someone to deny themselves the love of a queer or trans person because they can't see beyond their own projection.
What a flop.
It is always their loss.
I promise.
I wrote this letter today not out of a need to validate who I am.
I'm not more legit in my queerness for writing this letter.
I'm here to say that you are no less valid for choosing not to deal with all that may come with these choices.
It is just that: a choice.
I've been me, and I've been galavanting in my truth for years.
It's just always been with and around those who could honor that much.
And if this letter is vague, I'm sorry that I couldn't be more unapologetic. I hope everyone who hears me loud and clear knows this much: I love you, I love us.
There are no comments, no DMs, no culturally enforced shame, and nothing that could deter me from being able to say that much.
I wrote this because I could, and I felt safe enough to..
My folks understood me and I believe in my family enough to love them enough to give them the gift and honor of learning to love me as I am in this lifetime.
I think they got it.
And I know I've got the necessary after-care in place if they don't. I've got a community of support to lean on, a career that offers the financial independence to be okay without the support of family and pathways to medical resources to support mental health help and gender affirming care. Because of this access, not only do I feel safer in coming out, I also feel a responsibility to amplify our voices and affirm the many of us who can't or might not be able to. It feels that much more important to affirm the validity of those who have been made to feel otherwise. Because I know queerness is universal (it should go without saying) and I know our liberation is bound together. From Palestine to Ferguson, Tigray to Toronto we exist as we always have and our freedom is tied together.
Truthfully, this all started with a friend, a pronoun, and the first line of a song, and it felt necessary to tell the story I want to tell artistically with the proper context. By the time my work is done, it'll all be there. I hope it makes sense to you then.
I hope you understand that I'll probably never address questions about what I like, who I like, or why I like whatever it is that I do like.
Personally, I don't know you like that and it's rude, tuh. I think the world would be a better place if we cared less about surveillance and policing one another and more about the things that matter – if folks are eating, if they feel safe, if they've got a roof over their head or solid community and real friendship around them.
Imagine.
So again, when it's the middle of the night and someone randomly comes knocking at the doors of your boundaries with questions, remember you actually don't have to answer them and that this is your house!!!
May our hearts remain inaccessible to the untrained or unopened heart, I love you 🤍
******************************************************************************************
The preceding essay was previously published by GLAAD and is republished with permission. The essay was edited by Black queer filmmaker and screenwriter, Sabaah Folayan.
IDMAN's current singles "Down For It", "Good Life", "Look At What I'm Doing To You" and "Hate" have garnered coverage from outlets such as COMPLEX, The Fader, V Magazine, PAPER, Ladygunn, and have generated over 7 million streams.
Recently crowned one of Amazon's Breakthrough Artists in 2023 and coming off support slots for both Sampa The Great and Ella Mai, IDMAN's debut EP Risk arrived this summer. Subsequently, a deluxe version, Risk: Reloaded, was released in August and anchored by a remix of Hate featuring Lojay and Highlyy.