Megan Rapinoe blasts Trump for 'excluding people like me'
'You need to do better for everyone'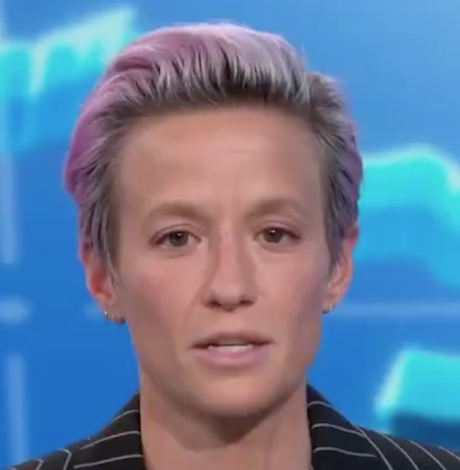 Megan Rapinoe appeared on CNN's "Anderson Cooper 360" to discuss the U.S. Women's National Team's World Cup win and to give her thoughts on Donald Trump's presidency.
Cooper asks Rapinoe what she would like to tell Trump and she looks directly into the camera while delivering her message.
"Your message is excluding people. You're excluding me, you're excluding people that look like me, you're excluding people of color, you're excluding Americans that maybe support you," the USWNT co-captain replies.
Rapinoe, who is currently dating basketball star Sue Bird, also thinks Trump's "Make America Great Again" slogan doesn't reflect the identities and experiences of many Americans.
"I think that we need to have a reckoning with the message that you have and what you're saying about Make America Great Again. I think that you're harking back to an era that was not great for everyone," she added. "It might have been great for a few people and maybe America is great for a few people now, but it's not great for enough Americans in this world, and I think we have a responsibility, each and every one of us, you have an incredible responsibility as, you know, the chief of this country to take care of every single person, and you need to do better for everyone."
Rapinoe got Trump's attention when she stated, "I'm not going to the fu*king White House," if the USWNT won the World Cup. Her passionate response led Trump to tweet that Rapinoe should "never disrespect our Country, the White House, or our Flag." He also extended an invitation for the team to visit the White House, win or lose.
….in our Country's history, and the poverty index is also best number EVER), leagues and teams love coming to the White House. I am a big fan of the American Team, and Women's Soccer, but Megan should WIN first before she TALKS! Finish the job! We haven't yet….

— Donald J. Trump (@realDonaldTrump) June 26, 2019
….invited Megan or the team, but I am now inviting the TEAM, win or lose. Megan should never disrespect our Country, the White House, or our Flag, especially since so much has been done for her & the team. Be proud of the Flag that you wear. The USA is doing GREAT!

— Donald J. Trump (@realDonaldTrump) June 26, 2019
Rapinoe has stood by her admission telling Cooper, "I would not go and every teammate that I've talked to explicitly about it would not go." She told MSNBC's Rachel Maddow that Trump has not yet invited the team to the White House following their World Cup win.
Although the team isn't planning on going to the White House, Rapinoe says "everyone is interested in going to Washington." Rep. Alexandria Ocasio-Cortez of New York, Senate Minority Leader Chuck Schumer of New York and House Speaker Nancy Pelosi of California have extended invites to the team.
"This is such a special moment for us, and to be able to sort of leverage this moment and talk about the things that we want to talk about and to celebrate like this with the leaders of our country is an incredible moment," Rapinoe says. "So yes to AOC, yes to Nancy Pelosi, yes to the bipartisan Congress, yes to Chuck Schumer — yes to anyone else that wants to invite us and have a real substantive conversation, and that believes in the same things that we believe in."
Out track star heads to Tokyo as video of her hugging her Gran goes viral
Her moment of victory and celebration with her Gran was caught on video and later shared thousands of times on Twitter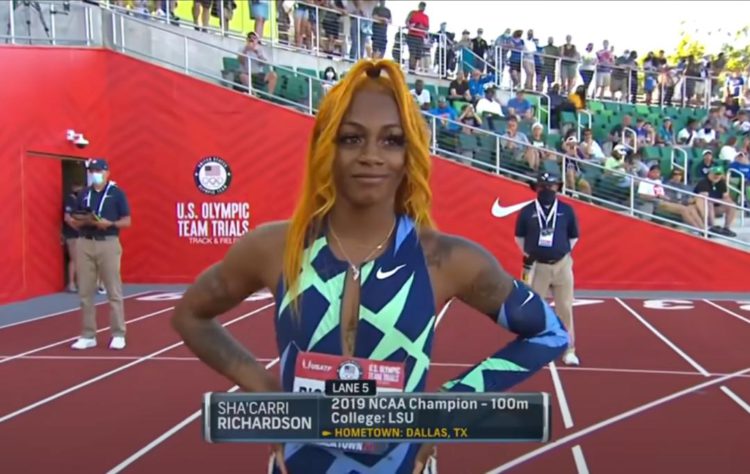 EUGENE, Or. – A 21 year old out female sprinter is headed to the summer Olympic games in Tokyo after winning the 100-meter heat and securing a coveted spot as part of the U.S. women's team in the Olympic trials that were held at the newly renovated Hayward Field at the University of Oregon in Eugene this past weekend.
Sha'Carri Richardson, a former Louisiana State University (LSU) sprinter put on an amazing run, afterwards telling NBC News Sports that her biological mother died just a week before the qualifying Olympic trials. Richardson, who celebrated her win by running up the Hayward Field stairs to hug her grandmother, says that family means everything.
"My family has kept me grounded," Richardson said. "This year has been crazy for me. Going from just last week losing my biological mother passed away and still choosing to pursue my dream, still coming out here and still trying to make the family that I still have on this earth proud."
Her moment of victory and celebration with her Gran was caught on video and later shared thousands of times on Twitter including by Deputy White House Press Secretary Karine Jean-Pierre.
There's nothing like the love of a grandmother. Beautiful ❤️

21 year old Sha'Carri Richardson embraces her grandmother after qualifying for her first Olympic Games.
pic.twitter.com/Rf65ZiTmx4

— Karine Jean-Pierre (@K_JeanPierre) June 22, 2021
The sprinter also took time to thank her girlfriend who she had said inspires her, and also picked out her hair color. "My girlfriend actually picked my [hair] color," Richardson said. "She said it like spoke to her, the fact that it was just so loud and vibrant, and that's who I am."
WATCH:
Hollywood's Peter Kallinteris Agency launching LGBTQ dreams
"It's important to me to actively participate with a platform and space for the LGBTQ community. I want to make a difference and be a leader"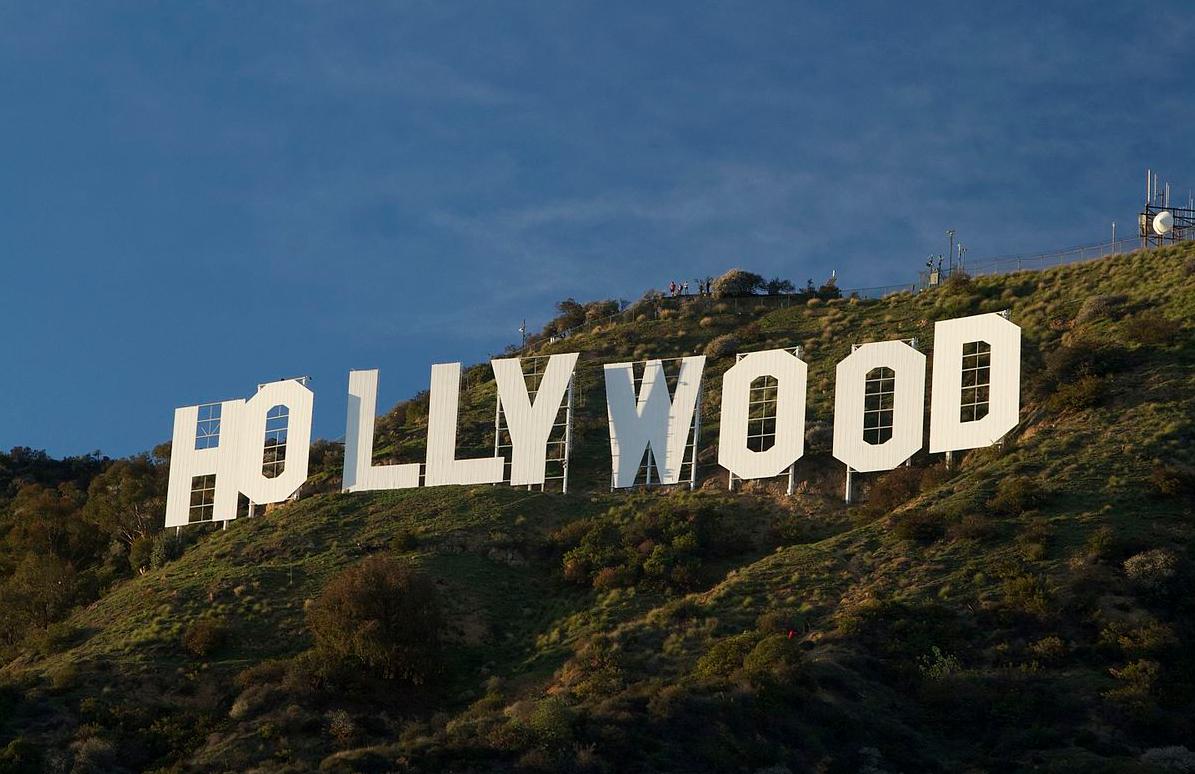 HOLLYWOOD – Whether they'd admit to it or not the aspiration for most actors is to be sitting in the Dolby Theatre at some point in their careers, dressed in their finest fashion ensemble at the most prestigious event of the year and hear, "and the Oscar goes to [insert their name]." Conversely also true for the Emmy awards or the Tony awards, yet for many LGBTQ artists the path to that goal is fraught with obstacles and difficulties.
In 2018, a young Black actor from Atlanta, Georgia, was given a supporting role as Ethan in the surprise hit film Love Simon. That actor, Clark Moore, in interviews with host Rob Watson, journalists Dawn Ennis and Brody Levesque on RATED LGBTQ RADIO and separately with Teen Vogue's Shammara Lawerence spoke of the difficulty landing roles like that of Ethan, but also the conflict inherent with how the film and television industry has seen LGBTQ actors.
Answering a question by Teen Vogue's Lawerence centered on that conflict, Moore bluntly assessed the landscape telling her; "Historically, I think the reason why there haven't been more gay roles or more gay actors playing roles that have lots of layers to them and lots of depths to them is because for whatever reason, people think that the story is done. We've seen the gay character. We know what he says. We know what he thinks. We don't need to tell that story anymore, but if you think about it, we've had a full canon of stories about straight white men that stretch back millennia, and so we're only scratching the surface," Moore pointed out.
"If we can have stories about people all the way back thousands of years ago and we can still be telling the same story now about straight white men and their journey to self-discovery or redemption, there's plenty of stories to tell of people of color and LGBTQ people and anybody who falls in the intersection of those two identities," he added.
Yet in the age of digital moving beyond the traditional film and television as more and more content is streamed online- and there's insatiable need by casting agencies for a wider diverse spectrum of actors, there are still obstacles in the path for LGBTQ actors, especially trans and disabled LGBTQ actors.
Enter Peter Kallinteris, who with his broad based knowledge and understanding of the critical needs of the LGBTQ actor community decided that the time has arrived to have specialized representation for that community.
"Looking to the past, Hollywood hasn't been very kind to the Queer community. Throughout the history of cinema gay men were either played as effeminate, weak, airheads, and lesbians as tough softball or gym coaches, who are often played by straight people," Kallinteris said. "Within the the broader culture, there are subcultures, just as within any community. They are nuances within each that will never find its way between the pages of a table read."
"To create an authentic moment the space has to be made for those who've lived that life every day. Gay, Black, White or Straight ect, our experiences of the world are different depending on how we show up. In many cases that will determine our outcomes," he noted. "Specialized representation is so important because without the lingering trauma, and continued hatred & fear toward our community the Queer division of PKA wouldn't exist, we'd just be accepted. We have important stories to tell and will continue to be telling them. PKA is just the begging for all to feel safe and thrive."
In a statement issued from his offices at the Sunset-Gower Studios, the former historic home of pioneering Columbia Pictures founded in 1918, Kallinteris reflected, "When I was a young Actor being gay was career ending."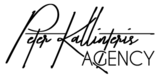 "Today it's celebrated. It's important to me to actively participate with a platform and space for the LGBTQ community. I want to make a difference and be a leader because I can."
To accomplish this he launched the Queer Division of his PKA agency. "The Queer Division of PKA was inevitable, a natural outgrowth of my own personal evolution first by coming out as gay man, from Artist to Agent. The timing was right to make an impact with talent," he said.
"As my Agency grew I was able to gleam that there was a space beginning to open up by which I could represent the full spectrum of Queer humanity & sexuality within the arts. Not as one dimensional static caricatures, but as beings who's emotions run the full gamut of the human experience. This was very exciting to me, I have a opportunity to effect change. I wanted to be apart of history Pioneering a movement," he added.
He said that his message to LGBTQ artists is simple. "I want talent to know they will be given the opportunity to be who they are, live their truth and work for who they are without rejection, humiliation, fear, or hopelessness. People perform at their best, live at their best. And do their best when they are happiest. PKA is not just a brand, we are the LGBTQIA community. If life imitates art, then let's represent it boldly!"
His expectations of the film and television industry's reaction? "My inspiration to launch the Q.D. is truthfully representing talent that reflects the current needs for the industry, and to remain a permanent fixture within the industry that continues to grow stronger. I want the industry to understand I've created this environment specifically for the Queer community. I'm happy & honored to be the first Agency that represents this community in this way," Kallinteris said.
Last week, PKA, whose clients include, Justin Jedlica (TV personality), Steven James Tingus (President George W. Bush's lead for disability research and policy for eight years), Kate Linder (The Young and the Restless), Albert Lawrence (IMDB Host), Deric Battiste aka DJ D-Wrek (MTV's Wild 'N Out), and Leslie Stratton (The Swing of Things, Truth or Dare), announced the launch of the Queer Division in a video.
WATCH:
Carl Nassib comes out as gay, first active player in NFL history
Nassib also announced that he is donating $100,000 to the Trevor Project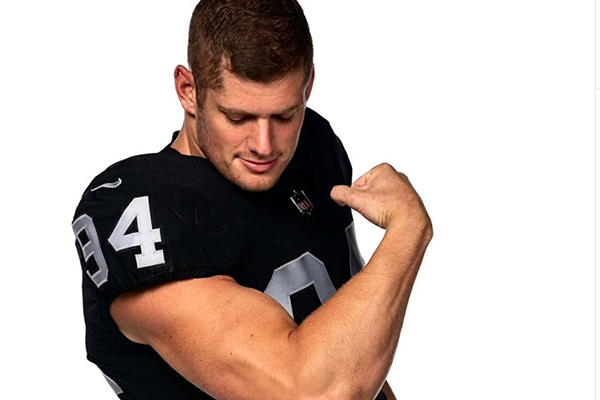 LAS VEGAS – Carl Nassib, who is a fifth-year defensive end for the Las Vegas Raiders, became the first active NFL player to announce he is gay. The Raiders defensive end is now the NFL's only openly gay player.
"I just want to take a quick moment to say that I'm gay," Nassib said in a video he posted on his Instagram account. "I've been meaning to do this for a while now but I finally feel comfortable enough to get it off my chest. I really have the best life. I've got the best family, friends and job a guy could ask for. I'm a pretty private person, so I hope you guys know I'm not doing this for attention, but I think representation matters."
Nassib also announced that he is donating $100,000 to the Trevor Project.
"The Trevor Project is grateful to Carl Nassib for living his truth and supporting LGBTQ youth. This generous donation will help us scale our life-saving crisis services to reach the more than 1.8 million LGBTQ youth who seriously consider suicide each year in the U.S.," said Amit Paley, CEO & Executive Director of The Trevor Project in an emailed statement to the Blade.
"Coming out is an intensely personal decision, and it can be an incredibly scary and difficult one to make. We hope that Carl's historic representation in the NFL will inspire young LGBTQ athletes across the country to live their truth and pursue their dreams.
"At a time when state lawmakers are actively trying to restrict transgender and nonbinary youth's participation in school sports, this news should serve as a clarion call for greater LGBTQ inclusion in the locker room and on the field," Paley added.