Vanderbilt leaves estate to Cooper
And Aaron Schock's full-frontal nudes finally emerge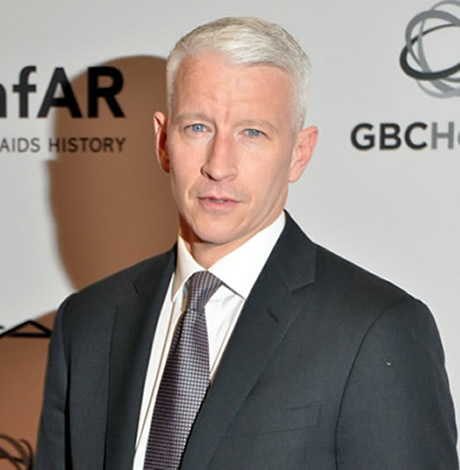 "Do you know what, I've been giving that some thought recently because a couple of other parents said that to me as well.  I think, you really don't start thinking about that until you are a parent, and I think – obviously absolutely fine by me." – Prince William's response to the question of how he'd react if one of his children said they were gay.
Never let it be said that I can't admit when I'm wrong. I was wrong in print and TV.  But it's not my fault. I blame Anderson Cooper. The silver fox told Howard Stern five years ago that he would not be inheriting money from his mother, Gloria Vanderbilt.  "My mom's made clear to me that there's no trust fund. There's none of that. I don't believe in inheriting money. I think it's an initiative sucker." Aside from her Midtown apartment (which goes to Coop's brother, Leopold "Stan" Stokowski), the rest of Gloria's estate goes to Anderson. And that is estimated to be roughly $200 million. In other words, that's a lot of sucking.
On the other hand, I will shout from the highest rooftop that I was right about the case between Kevin Spacey and the Nantucket barback. I previously said that Spacey would get off…in the legal sense. To briefly recap, three years ago Kevin is said to have attempted to get an 18-year-old busboy off – in the physical sense. He allegedly plied Will Little with drinks in the Nantucket establishment where he works. All the while, Will was texting his girlfriend the blow-by-blow (in the metaphorical sense). Shortly thereafter, Little's mother went public, police got involved, and charges were filed.  I hasten to add that I believe every aspect of this story so far. To support their case, the family presented screencaps of select text messages, and the police also examined the phone. Spacey's team claimed the only way to determine what really happened was to see ALL of the messages. They asked to examine the phone. The family said it was "missing." The court ruled the phone had to materialize by July 8. On July 5, the family dropped the civil suit. Hmm. With the civil case dropped, Spacey still has to hear the disposition of the criminal charges on the 8th. I believe those charges will also be dropped. I certainly ain't saying Spacey is innocent, but he will get off (physically and metaphorically). 
Meanwhile in Ptown, I was busy with the sun, sand, surf, and studs in skivvies. Call me old-fashioned, but over July 4, I consider myself a patriot – as much of a patriot as those brave soldiers who stormed the airports and took to flight during the War of Independence. Someone I'd never war with is the gorgeous Gavin Creel, who was at the Ptown Art House courtesy of Seth Rudetsky.  The show was a delight – you can always tell when Seth has a personal relationship with his guest. This was effortless – like Gavin's mellifluous range. Seth has a cavalcade of guests stopping by all summer long, so check out PTownArtHouse.com for the latest schedule. 
Then there's Varla Jean Merman, who never disappoints — even when she's bored. Yes, this year's show is called "A Star is Bored" and, trust me, you'll be anything but. The songs, the costumes, the video, the cheese – it's all there. Varla even pays homage to those who came before her – so it's almost educational. Catch it before it turns up on your local PBS station during Pledge Week! Get your tix early at PTownArtHouse.com because she's got a limited schedule and is selling out each and every show.
To continue promoting Billy Masters' Fabulous Friends, congrats go out to the insanely talented Sam Harris. The film version of his stage show "HAM – A Musical Memoir" will premiere at Outfest in Los Angeles on July 23. I'm told the film is gorgeous and, of course, Sam is incandescent. You can snag tix at Outfest.org.
Time for our weekly Schocking Story. Aaron Schock – I know you all secretly lust after him solely as a sex object. And I'm gonna give you about nine more reasons to want him. Yes, we've featured a few dozen nude photos of him from every conceivable angle.  But the latest clips we've received are from video chats which feature him full frontal (including face), fully aroused, shaking his money maker in your…well, face.  At this point, I think I've got less footage of actual gay porn stars!  You can take him all in – metaphorically – at BillyMasters.com.
Our "Ask Billy" question comes from Mark in Boston: "Rapper Lil Nas X has come out as gay this week.  This is a big deal, as he is a big star.  Do you have any nudes of him?  He must be on a gay website somewhere."
I believe the timing of Nas' coming out actually connects to nudes. On June 23, the rapper Tweeted, "Can't believe my nudes leaked wtf." Then he came out, which as we say in the media biz "changed the narrative." Unless, of course, you're Billy Masters – I ain't so easily distracted.  BTW, Nas ain't so lil, as you'll see on BillyMasters.com.
When I'm linking Lil Nas X to the Jack'd breach, it's definitely time to end another column.  Look at that – I tied it all together.  I pulled it off – both metaphorically and physically.  You can get a bit of both by checking out www.BillyMasters.com – the site that'll lead to some pulling of your own. If you have a question for me, dash it off to[email protected] and I promise to get back to you before anyone else takes the Old Town Road.  So, until next time, remember, one man's filth is another man's bible.
Ellen Degeneres sits down with NBC's Savannah Guthrie
Ellen chats with Savannah Guthrie on Today about her leaving daytime television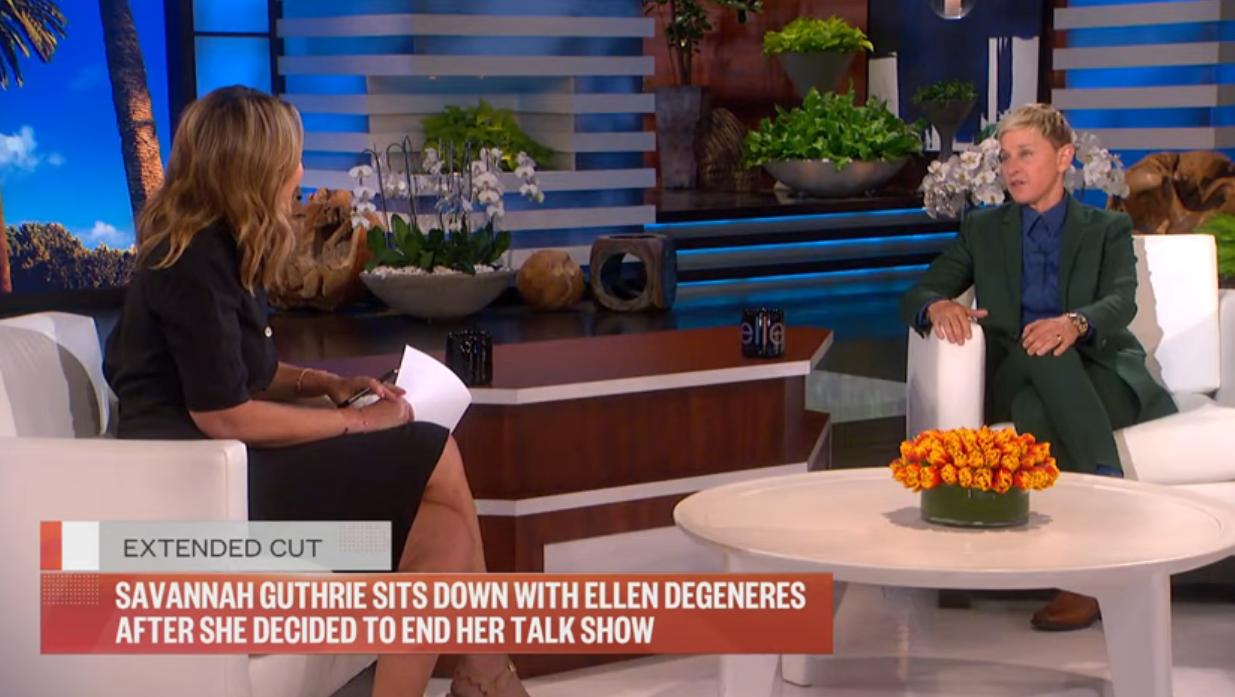 BURBANK – Ellen DeGeneres announced yesterday that she will end her talk show after next season. NBC's Savannah Guthrie speaks with DeGeneres Friday about the decision, which comes 10 months after DeGeneres faced accusations of allowing/running a toxic workplace.
WATCH:
Ellen discusses her departure with Oprah Winfrey
The two powerful women television celebrities shared how each came to the decision for their shows to end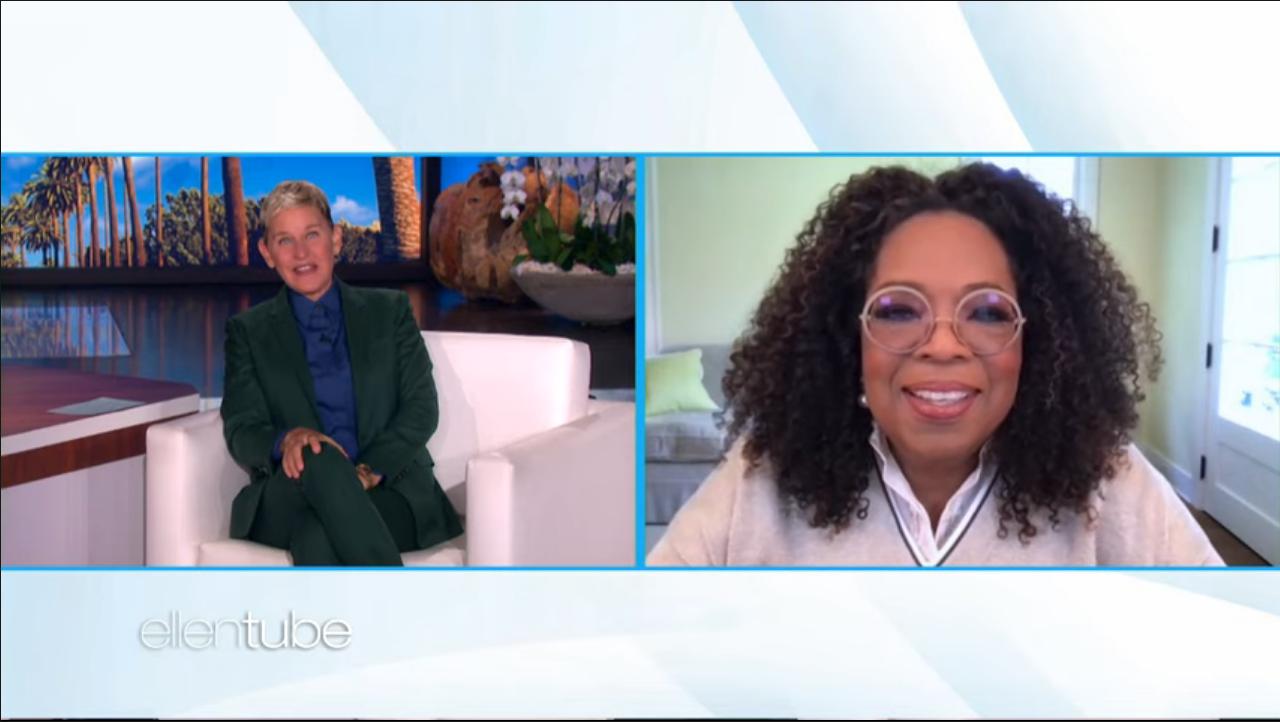 BURBANK – After Ellen DeGeneres announced she would be ending her talk show with Season 19 this week, she had a discussion with invited special guest Oprah Winfrey on Thursday, whose iconic talk show wrapped in 2011 after 25 seasons.
The two powerful women television celebrities shared how each came to the decision for their shows to come to an end, and Winfrey divulged what she misses about her show, and DeGeneres revealed what she will miss about hers.
Winfrey also talked about her new Apple TV+ mental health docuseries "The Me You Can't See," which she co-created and executive produces with the Duke of Sussex, Prince Harry.
WATCH:
Instagram unveils pronouns for its users to define themselves
Recognition and respect of our pronouns can make all the difference for our health and wellbeing especially to LGBTQ youth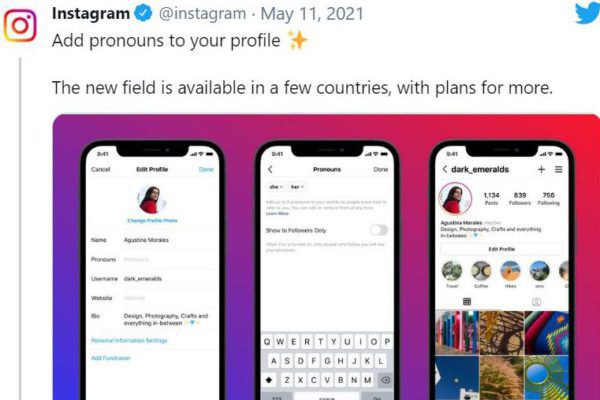 PALO ALTO, CA. – Instagram rolled out a new feature for its platform users in the U.S., U.K., Canada and Australia Tuesday with "plans for more" in other countries the social media giant said. Users will now be able to select their preferred profile pronoun from he/him, she/her and they/them. Once selected, the pronoun preference will appear in small gray letters next to their username.
LGBTQ social media influencers and others including LGBTQ+ advocacy groups have embraced the change in multiple threads on Twitter and on the Instagram platform.
"Pronouns matter, and adding inclusive pronouns to a contact form is more than just a demonstration of allyship," GLAAD president and CEO Sarah Kate Ellis said in a statement sent to NBC's TODAY show in January after the White House updated its contact form on its website to include gender-inclusive pronouns and prefixes.
"Research has shown that recognition and respect of our pronouns can make all the difference for our health and wellbeing — especially when it comes to LGBTQ youth," Ellis said.
A poll conducted last summer by The Trevor Project, an LGBTQ suicide prevention and crisis intervention organization, found that 1 in 4 LGBTQ youth use pronouns or pronoun combinations that fall outside of the binary construction of gender.
Although 75% of youth use either he/him or she/her exclusively, 25% of LGBTQ youth use they/them exclusively, a combination of he/him, she/her, or they/them, or neopronouns such as ze/zir or fae/faer.
Nearly two-thirds of LGBTQ youth who use pronouns outside of the binary opt to use combinations of he/him, she/her, and they/them. This included pronoun usage such as "she and they" or "he and they," as well as using "she, he, and they" to express the nuances of their gender.
ICYMI: now you can add pronouns to your profile💜

Add up to 4 pronouns and edit or remove them any time. You can also choose to display pronouns to only people who follow you. pic.twitter.com/KRc76qm5vZ

— Instagram (@instagram) May 12, 2021