Acting up and acting out with "Nancy F***ing Reagan"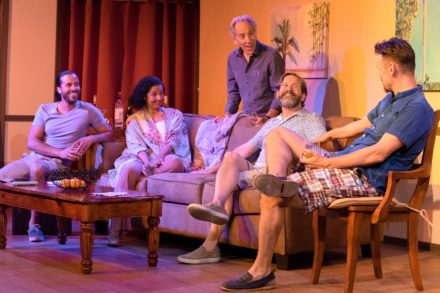 That's a good thing, because the people who would be put off by the title are the same ones with whom any conversation about some of the topics raised in the play would be as virulent and divisive as, well, some of the conversations that take place on stage.
Playwright Daniel Hurewitz's biting, iconoclastic comedy takes place shortly after the passing of the titular First Lady, while her remains are lying (laying?) in state.  Just a few blocks away, in the Palm Springs home of college dean Maggie Lessing (Debi Tinsley) and her husband Richard (Mark Sande), old friends are convening at a birthday celebration for David (Kiff Scholl), a gay, nebbish-y history professor for whom the only thing worse than turning 50 is the thought of having it overshadowed by Nancy Reagan's funeral.
The timing is admittedly unfortunate for this particular gathering; Maggie, David, and his longtime "frenemy" Jason (Greg Ivan Smith) are veterans of the eighties' culture wars, and their shared history – much of which centers around the AIDS crisis – resonates with ways in which Mrs. Reagan could be seen as an arch-nemesis.  The occasion stirs up old memories, along with buried secrets and not-so-hidden resentments, and things are only made pricklier by the presence of Jason's millennial boyfriend Kenny (Colbert Alembert), whose youthful perspective serves to exacerbate the tension, and the uninvited arrival of a student named Allison (Safiya Quinley), who demands that Dean Maggie hear her grievances about racism on campus.  With his party falling apart, David's long-seething anger at Mrs. Reagan – and his longing to rekindle the passion of his lost radical youth – inspires him to come up with a way to make his birthday meaningful after all.
There's a lot in the soup that Hurewitz has mixed up, and it might seem like too much if it weren't for the fact that it ends up being so delicious.
To be sure, it might be rough going at the start; there's an acerbic, self-loathing quality to the wit of these characters that evokes – not accidentally, I'd guess – "The Boys in the Band," a play which is also about a birthday party for an aging, bitter queen.  Add to that the seemingly standard trope of the young boyfriend interloping among old gay friends, and you're dangerously close to a tiresome formula.
But the playwright has put these pieces into place by shrewd design; while the cattiness of "The Boys" was rooted in the closet, for David and Jason – and even straight cis female ally Maggie – it springs from the bitterness of being freed from that closet only to watch half their generation die of a plague while Nancy and Ronnie responded with nothing but deafening silence.  That makes all the difference.
Nancy's close post-mortem proximity to the proceedings makes for a particularly apt catalyst in stirring up intergenerational discussions about the dark years of the epidemic; but just when it seems the play is going to content itself with the rehashing of ancient (if still important) history, it blindsides us with the I-will-not-be-ignored urgency of the here-and-now. By introducing an emissary from the front in today's culture wars, it forces us to spot the differences and draw the parallels between the causes (and the activists fighting for them) of both the past and the present – and it challenges us even further to confront our own conflicted viewpoints by introducing race into the equation.
It's significant that Maggie, the very dean being challenged for being part of a racist institution, is here played by an actress of color; it underscores a key point being made in Hurewitz' sly scenario – that these bruised social warriors of yesteryear have grown complacent after their hard-won victories, and by now contenting themselves to complain over cocktails about the issues of today while quietly toeing the line at their jobs inside the system, the have effectively become collaborationists with the very institutions they once rebuked.
How they all deal with that – both from the older and the younger side of the equation – is what makes "Nancy F***ing Reagan" a fun ride. With all these heavy issues whirling around them, its characters respond by immediately finding their own stake in the game and making it all about them; that's exactly what humans do, of course, and that's why Hurewitz's script can be so laugh-out-loud funny while still getting its points across about unrelentingly dire issues.
Buried under all the satire and snark, too, there is an exploration of the uncomfortable (for some, anyway) notions that, no matter how heinous a person's actions may have been, forgiveness is necessary if we want to move forward (though sometimes, maybe, we have to make one final, dramatic statement before it happens), and that when it comes to changing the system, sometimes the choice between two courses of action should be "both."
Such deceptively centrist-seeming viewpoints don't distract, however, from the enjoyment we get from watching these characters spar throughout the action – and the actors who expertly play them.  Scholl, as David, is the hub of the show, and cannily crafts his performance to highlight the constancy in his persona, the steadfast refusal to let go of something that matters to him – even if that means he spends a lot of time whining.  Hilariously whining, to be clear; he does a great job of personifying that guy we all know, who we might even pity in some way because he always seems so damn miserable under all those quips and barbs, and letting us laugh both with and at him.  Then he takes us along on a redemptive journey in which he allows himself to be as surprised by it as we are.  It's a funny performance, sure, but its deeper than it seems, and braver, too.
Tinsley, as Maggie, is an excellent counter to his energy, yet entwined with it, too, as she establishes a strong, grounding presence that somehow manages to persist even as a few setbacks (and a few more drinks) reveal a tempest within. Smith, as Jason, brings an archness that gives a touch of meanness to his wit, but he also brings a warmth that makes us like him anyway; Alembert, as his younger flame, makes it clear from his first entrance that he's not just there to pose shirtless and say clueless things – he's a passionate, intelligent, independent man, and it elevates this potential cliché of a character into a welcome and integral part of the action.
Sande – as hubby Richard, a recent retiree now diving into a writing career – gets to serve as a sort of chorus to all the turmoil, both part of and somehow removed from it, and delights us with his charm and authenticity as he comments on (both literally and through the contrast of his freshly-revived lust for life) the goings-on throughout; representing the generation on the other end of the spectrum, Quinley, as Allison, delivers a solid portrayal of a strong and impassioned woman of color that avoids turning her into a stereotype by showing us the not-quite-sure-of-herself young person underneath.
Add in unflappable TV reporter Erica (played with surgical skill by Amy Kersten), whose broadcasted new segments pop in every so often to keep everyone up to date on the status of Mrs. Reagan's body, and you have a tight, talented, and hilarious ensemble cast; under the experienced directorial hand of L.A. theater veteran Larry Margo, they make "Nancy F***ing Reagan" a hilariously confrontational joy that is worthy of the boldness of its title.
"Nancy F***ing Reagan" runs through August 4 at the Secret Rose Theatre in North Hollywood.  For details and more information go here.
Anyone who walks into a play called "Nancy F***ing Reagan" has to expect that what they're about to see is probably going to be controversial, left-leaning, and at least a little bit shocking.
Calling unseen LGBTQ playwrights, This could be your big break!
The 14th annual Summer Playwrights Festival will take place over ten exciting days from Friday, July 7- Sunday July 16th, 2023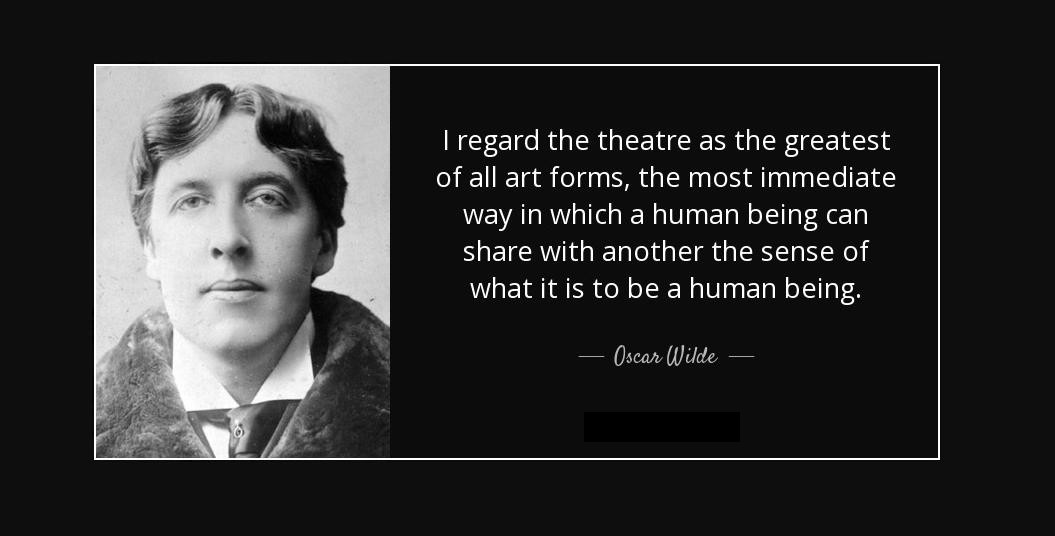 HOLLYWOOD – In a world that seems increasingly governed by Tik Tok performances, and streaming media through our phones, the godmother/father of all media still rules supreme: live theater.
Psychologists have studied it and found that theater patrons flex their brains more, develop critical thinking, dig deeper into self-awareness and open up deeply felt empathy. A scientific project found that after a live theater production, the viewers "showed changes in their attitudes towards racial discrimination, income inequality, welfare, corporate regulations, wealth redistribution, and affirmative action. They also increased their charitable giving after the performance."
While he never followed a YouTube influencer, the challenger to society's mores, Oscar Wilde said, "I regard the theatre as the greatest of all art forms, the most immediate way in which a human being can share with another the sense of what it is to be a human being."

The Road Theatre Company , a multi award-winning theater named as one of the top ten intimate theatre companies, is the wellspring of Los Angeles's creative theater. It represents everything theater should, and must be, to feed the imaginative and critically thinking mind and soul of America. Its mission is not to just to present theater, it is to create it. Located in the heart of the Noho Arts District, the company is an ensemble of 150+ theatre artists fiercely committed to the development of new plays. To further that mission, the company has launched Under Construction, a collaborative group of new and established playwrights dedicated to socially and politically relevant storytelling for the American stage. 
Taylor Gilbert, the founder and artistic director told me, "The Road Theatre Company was started when a group of actors, including myself, were in a very bad play. We left the stage after its second performance. We cleared out the dressing room and said, 'We can do better than this!' We walked into Jerry's Deli and started brainstorming. Two months later, with a group of fellow actors from all over, we opened in a very dreary but exciting warehouse district and have been true to our mission since: To produce politically and or socially relevant new work not previously seen in Los Angeles. Now 31 years later we are still striving to do just that."
LGBTQ and ally authors and playwrights, here is your chance to be discovered!
Fourteen years ago, after over a decade and a half of success producing new plays, the Road Theater Company expanded the initiative to find new work by launching the Summer Playwrights Festival.
The festival is now one of the largest staged reading festivals in the nation.
The concept is simple. Playwrights submit their work blindly, their identity is essentially anonymous, and the hundreds of submissions are vetted by a group of designated readers. Those readers then elevate finalists to the artistic board who make the final decisions. The ten winners from that process are presented as the stage readings which comprise the festival. The 14th annual Summer Playwrights Festival will take place over ten exciting days from Friday, July 7- Sunday July 16th, 2023. Each reading is followed by a talk-back with the playwright and director.
Playwright submissions come from all over the country, and the festival is a great opportunity for LGBTQ writers to get their stories heard and presented. "We have playwrights who have done nothing, we have playwrights who have been produced on Broadway," Taylor tells me. "You can be from any background of writing and if your play is good, we're going to look at it. We're going to read it."
She continues, "We're not looking for any specific thing, we're just looking for a writer who trips our mind a little bit. We're looking for something that's exciting and new and young. It's interesting for us to be able to look at a play that we can cast in any way we feel possible — opening up our casting and to do conscious casting that reflects a more diverse and more inclusive festival and company."
"I think at this point in time, we're probably looking at things for a cast of around four or five people. Such a cast gives the opportunity with the smaller budget that we have in order to be able to produce more shows during the year. That doesn't mean that we can't do a reading of a play that has a larger cast than that. And it doesn't mean that we won't produce it. "
Taylor gives some insight into what submissions would speak to her, "When I read something that I feel is honest and real and close to someone's heart. That's what draws me into a piece. And it doesn't mean it has to be pedestrian, which it can be, or somewhat fantastical. We appreciate storylines that include LGBTQ+ stories. We did one last season. It was fantastic production, that piece. We love being able to produce whatever we feel is so beautifully written that it just needs to be seen."
Past playwrights that have been accepted have included John Patrick Shanley, Steve Yockey, William Mastrosimone, Harrison David Rivers, Jami Brandli, Lisa B. Thompson, Franky D. Gonzalez, D.L. Coburn, Lisa Loomer, Sharr White, Marisa Wegrzyn, Craig Wright, Wendy Macleod, Lucy Thurber, Mo Gaffney, Keith Huff, Brett Neveu, Scooter Pietsch, Craig Pospisil, Julie Marie Myatt, and Martyna Majok.
Artists performing the readings have included Bryan Cranston, Laurie Metcalf, Jason Alexander, Zachary Quinto, Ann Cusack, Kathy Baker, Jennifer Tilly, Perry King, Rondi Reed, Tom Irwin, Nancy Travis, Gregory Harrison, Gale Harold, Robert Pine, Michael O'Neill, Harold Gould, Jon Polito, James Eckhouse, Lila Crawford, and Zoe Perry.
ONLINE SUBMISSION INFO:
To submit your play, use this link: https://roadtheatre.org/event/summer-playwrights-festival-14-submission-info/
– Each submission is read and evaluated by Road Company members with recommendations made to the Artistic Board and SPF Producers who then read and evaluate the recommended scripts and make the final choices for the plays that will be given staged readings at SPF14.
-Each play receives a minimum of two reading evaluations. The SPF14 staff regrets that we do not provide feedback on any submitted materials.
-This year, SPF will strive to further reduce bias from our evaluation process, while at the same time taking into consideration race, gender, and other factors in our choice of plays. We are asking the playwrights to remove all identifying information from their scripts.
-Plays of any length or genre are eligible.
-To be included in SPF 14, the work must remain unproduced on the west coast and unpublished through July 16, 2023.
-Early submissions are strongly encouraged.
-No agent is required.
-ONLY electronic copy applications are accepted. No hard copies, please.
PLAY FORMAT GUIDELINES (SPF14):
-All scripts must be in a PDF file format.  No hard copy submissions will be accepted.
-Please remove ALL identifying information about the playwright from the script. 
-The title of your file should be the title of the play only.
-Plays must be paginated and include a list of characters.
-Please include a synopsis of your play on the submission form.
SUBMISSION WINDOW (SPF14):
-We will accept submissions for SPF 14 between February 1st  through 11:59 pm on March 15, 2023.   We cannot accept any plays past this deadline, so please plan accordingly.
-Plays of all lengths (ten-minute, one-act, full-length) are eligible for submission during this time.
-Official SPF 14 selections will be announced by June 7, 2023.
SUBMISSION FEE (SPF14):
-$20 for scripts over 30 pages (full length) and $15 for scripts under 30 pages (short form).
-The fee can be submitted via this link: SPF Submisson Fee 
Upon payment, you will receive two emails in your inbox. The first will be a receipt of payment and the second will include details with script submission instructions.
If the fee is a financial hardship, please email [email protected] to have it waived, no questions asked. 
FOLLOW THE ROAD FOR THE LATEST UPDATES:
For all inquiries and further information, contact:  
www.facebook.com/roadtheatre 
www.instagram.com/roadtheatre 
www.twitter.com/roadtheatre 
www.youtube.com/roadtheatrecompany
****************************************************************************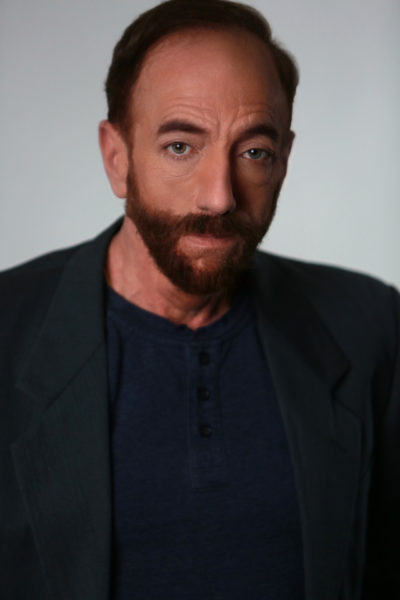 Rob Watson is the host of the popular Hollywood-based radio/podcast show RATED LGBT RADIO.
He is an established LGBTQ columnist and blogger having written for many top online publications including Parents Magazine, the Huffington Post, LGBTQ Nation, Gay Star News, the New Civil Rights Movement, and more.
He served as Executive Editor for The Good Man Project, has appeared on MSNBC and been quoted in Business Week and Forbes Magazine.
He is CEO of Watson Writes, a marketing communications agency, and can be reached at [email protected] .