Cuba prevents LGBTI activist from traveling to US
Leandro Rodríguez García was to have participated in DC program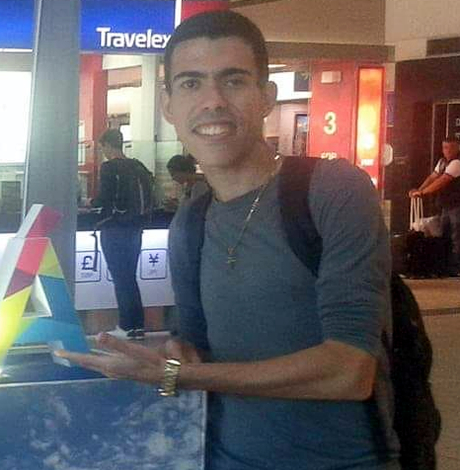 The Cuban government last week prevented an LGBTI activist from traveling to the U.S.
Leandro Rodríguez García, director of the Cuban Foundation for LGBTI Rights, an independent advocacy group, in a statement he posted on his Facebook page on Monday said he was to have flown to Miami International Airport on an American Airlines flight that was scheduled to leave from Havana's José Martí International Airport on Aug. 15 at 9 a.m. Rodríguez was to have flown to Reagan National Airport later in the day in order to participate in a months-long program at the Washington Center.
Rodríguez in his statement said he checked into the flight from Havana to Miami without incident and his luggage was in "perfect condition" when he left the American Airlines counter. Rodríguez said an immigration official approached him in the departure lounge shortly before he was to have boarded his flight, asked him for his travel documents and told him to "go with him."
Rodríguez in his statement said the official began to "offend me with inappropriate words" and "abused the power of his position" in front of people who were waiting to board their flights. Rodríguez said he destroyed his boarding pass while he was still in the departure lounge.
"He began to use offensive words (against me) and that humiliation was not enough for him," said Rodríguez. "He was making inappropriate comments at me in a loud voice when he took me out of the departure lounge."
"He denigrated me as a human being as well as a human rights activist and defender of the LGBTI community in Cuba," he added. "[This] lasted all the way to an office where he had me standing and he did not stop his offenses, which lasted until he knew that my flight had taken off."
Rodríguez said the official then told him he was not allowed to leave Cuba, even though he had traveled to Trinidad and Tobago a few weeks earlier to obtain a U.S. visa.
"I don't know, in the computer it says that you cannot leave and you will not travel and that is what I'm interested in," said the official, according to Rodríguez's statement.
Rodríguez said the official also told him to go to the police station and a government office in his hometown in Villa Clara province and see if anyone could tell him why he could not leave the country, "If you want to know." Rodríguez in his statement also said he later realized his luggage had been damaged and searched.
"The locks were broken without my permission, nor in my presence," he said. "My belongings were not in order as I had put them for my trip."
Rodríguez and former Cuban Foundation for LGBTI Rights President Nelson Gandulla Díaz are vocal critics of the Cuban government and Mariela Castro, the daughter of former Cuban President Raúl Castro who spearheads LGBTI-specific issues on the Communist island as director of the National Center for Sexual Education.
Cuban authorities in January 2017 prevented Gandulla from traveling to Colombia in order to attend a workshop organized by Caribe Afirmativo, an LGBTI advocacy group.
Gandulla told the Blade in a previous interview that a police officer harassed him at his home before then-President Obama visited Cuba in 2016. Gandulla said Cuban authorities also detained him several times before he eventually traveled to Europe and asked for asylum in Spain.
"This is not the first time that a member of our organization and human rights defenders are prevented from leaving the country," Gandulla told the Blade on Monday from Madrid. "They are violating our rights to be able to travel freely."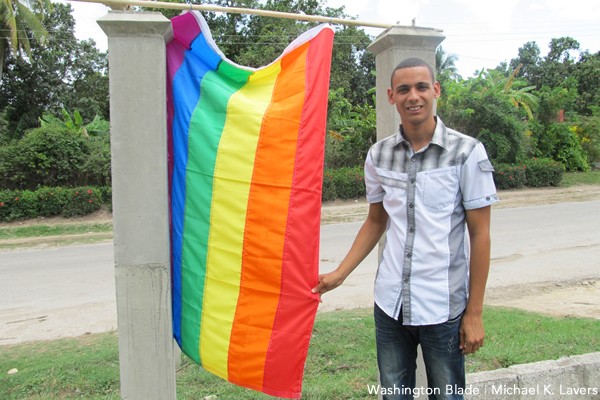 Cuban police on May 11 arrested several people who participated in an unsanctioned LGBTI march in Havana. Activists who have either publicly criticized the Cuban government have been harassed, detained and/or prevented from leaving the country since the demonstration.
Authorities on May 8 prevented this reporter from entering Cuba. Michael Petrelis, a San Francisco-based LGBTI activist, earlier this year was prevented from boarding a flight to Havana from Cancún International Airport in Mexico.
Luz Escobar, a reporter for 14ymedio, an independent website founded by Yoani Sánchez, a prominent critic of the Cuban government, on May 8 was detained as she tried to interview survivors of a freak tornado that tore through parts of Havana in January. She has tried to travel to the U.S. and Argentina since her arrest, but the Cuban government prevented her from leaving the country each time.
Yariel Valdés González, a Blade contributor from Cuba, earlier this year asked for asylum in the U.S. based on the persecution he said he suffered in his homeland because he is a journalist. Valdés is scheduled to appear before an immigration judge in Louisiana for the second time on Sept. 6.
"Methods of repression — with the support and silence of CENESEX and Mariela Castro — now vary from arrests, fines to restrictions on travel and movement," said Gandulla. "[They are] fragrant human rights violations."
The Blade has reached out to the Cuban government and the Washington Center for comment.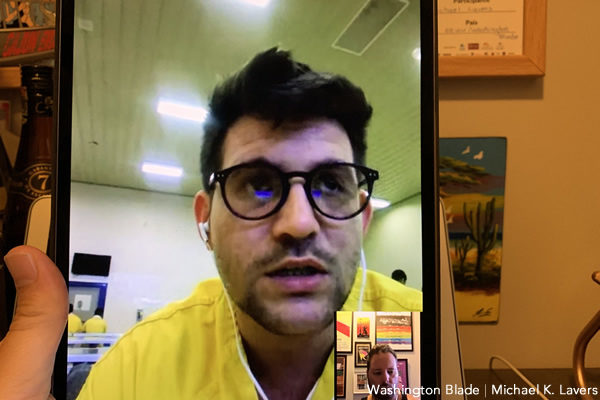 Louisiana lawmakers send anti-LGBTQ bills to Governor Edwards
"I guess I've always believed in my heart of hearts that a decision should be made by a patient and a physician"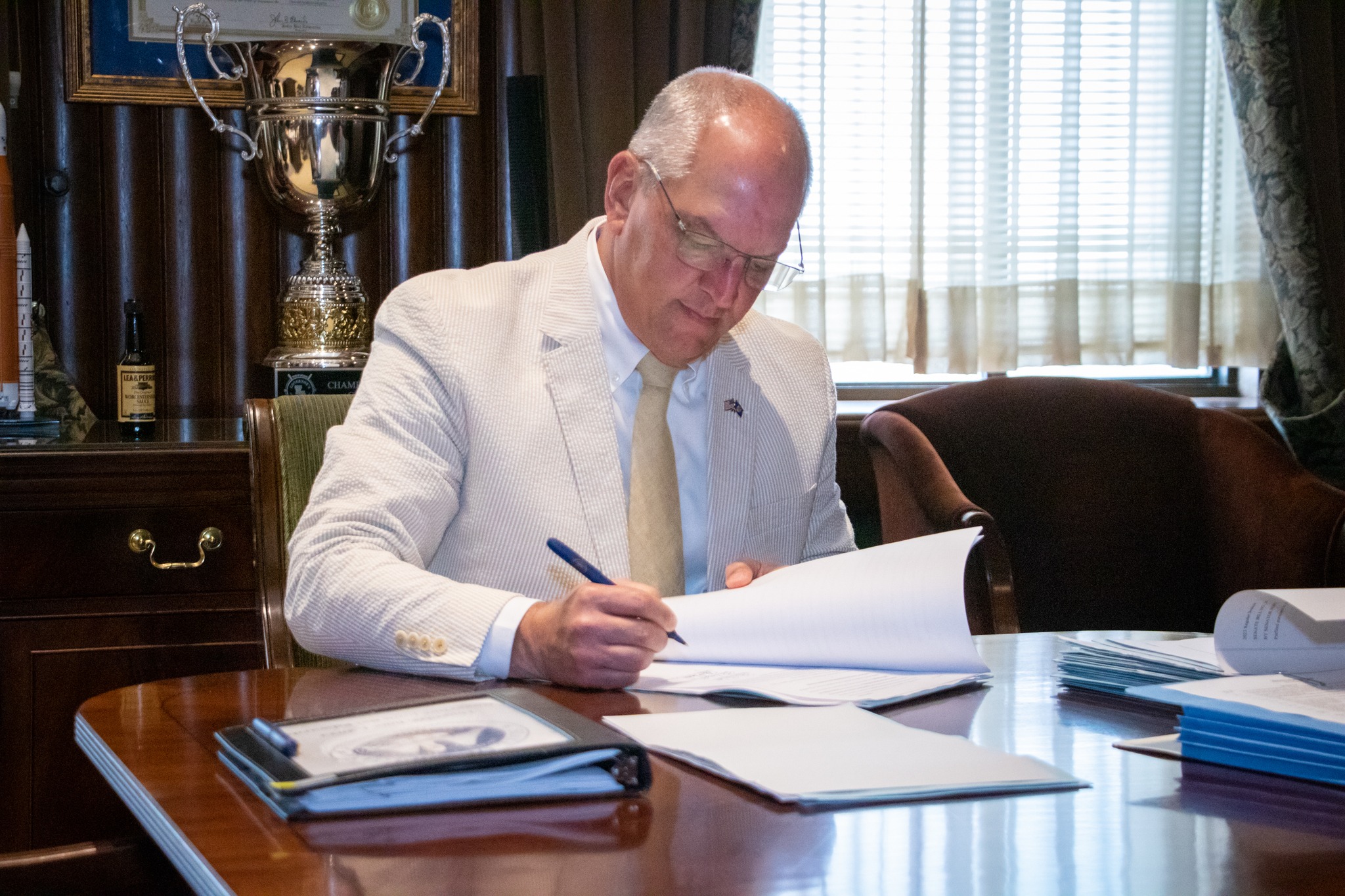 BATON ROUGE – The Louisiana state Senate on Monday, following a national conservative movement targeting LGBTQ+ youth, approved three measures that target LGBTQ+ rights. The bills now head to the state's Democratic Governor John Bel Edwards, one of which has spurred calls for the governor to veto from leading civil rights advocacy groups including the ACLU.
House Bill 648, a ban on trans youth gender-affirming health care, passed on a 29-10 vote that along party lines. HB 648 is the only bill of the three to receive a veto-proof majority vote in both House and Senate should the governor veto it, which sources say is highly likely.
"This extreme government overreach harms everyone in our state, especially transgender Louisianans, and we all deserve better," ACLU spokesperson Kari Elgin said in a statement.
The local newspaper, The Advocate reported, the Senate voted Monday for HB 466, the ban on talk of gender and sex in school classrooms, on a 29-9 vote, a two-thirds majority; and for HB Bill 81, the pronoun bill, on a 31-8 vote, also a two-thirds majority. However, the House passed each of those bills earlier in session without two-thirds majority votes.
Human Rights Campaign State Legislative Director and Senior Counsel Cathryn Oakley released the following statement:
"From doctors' offices to classrooms, Louisiana's extremist legislators show no shame in assaulting the freedoms of those different from them. Blocking teachers from providing the safe and inclusive spaces that LGBTQ+ youth so desperately need is an unconscionable act. There is absolutely nothing inappropriate about being LGBTQ+ or in acknowledging LGBTQ+ issues and people. Furthermore, denying transgender and non-binary youth access to best-practice, life-saving medical care puts their lives in very real danger.
These bills are a desperate and cruel effort by radical politicians in Louisiana to marginalize and erase the LGBTQ+ community, particularly transgender youth. The Human Rights Campaign strongly condemns these discriminatory bills and calls on Gov. Bel Edwards to veto them."
There was opposition to the trans youth healthcare ban from Senator Republican Committee Chairman Fred Mills, of Parks, joined who had joined with the Democrats in opposition. The bill killed by the Senate Health and Welfare Committee, which Mills is chair of on May 24, which was thought to have effectively killed the bill for this legislative session.
According to the Advocate after weeks of political maneuvering that saw it revived by the full Senate as political pressure mounted from conservative interest groups and then approved last week by a second Senate panel, sending it back to the full chamber.
Last month Mills, who expressed his trust in science and health care providers before joining Democrats in opposition.
"I guess I've always believed in my heart of hearts that a decision should be made by a patient and a physician," Mills said.
Speaking to the Advocate Monday, Mills said his vote was driven by his belief that decisions about medical care should remain between doctors and patients. He said Monday that blowback to his vote, which included threats from local and national conservatives, came as a surprise because he was unaware of the "cultural war" the issue was enmeshed in.
"This is probably one of the biggest blessings of my life, this controversy," he said. "I've been attacked nationwide by people with hate. But I do not hate these people. I know God blesses them."
Related: