HRC's new leader Alphonso David recruiting more troops
'We should be focused on winning in 2020'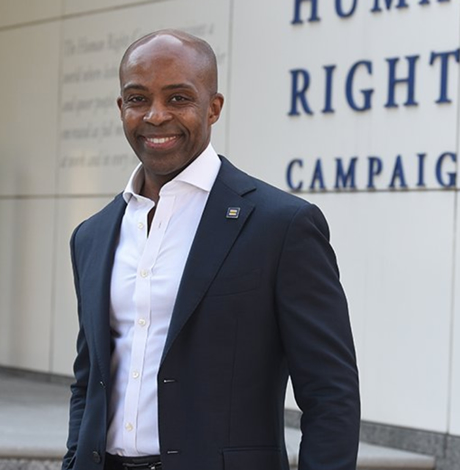 There is something reminiscent of black gay author James Baldwin in Alphonso David's intense bearing, though the new president of the Human Rights Campaign is considerably more down-to-earth and welcoming than the defiant intellect who scorched racist America in "The Fire Next Time."
For David, it is the fire this time that is fueling his drive for full equality and his fight against the dark amoral forces demolishing democracy through the rapacious black hole that is President Donald Trump.
David may be uniquely qualified to meet the LGBTQ leadership challenge of this historic moment.
Born in Silver Spring, Md., in 1970, he was one year old when his family moved to Monrovia, the capital of Liberia founded in 1822 by freed Black American slaves. David's great uncle was the country's president and his father was elected the city's mayor in 1977 while his mother worked in the Liberian Department of Finance.
In 1980, David's world was violently overturned as a military coup assassinated his uncle, imprisoned his father and kept the family under house arrest for 18 months. When his father was released a few years later, he applied for political asylum in the U.S., which was granted because Alphonso had been born in Maryland.
"My interest in the law is fairly self-evident," David told The New Amsterdam News in 2014, "in part because of the war and understanding democracy and understanding how things work."
After graduating from Temple University Law School, David clerked for Clifford Scott Green, the African-American District Court judge who found that there was, indeed, racial discrimination in the Philadelphia Police Department. David then joined a Philadelphia law firm before moving to Los Angeles for work as a litigation associate at Blank Rome LLP to help pay off "substantial" student debt. He also got heavily involved in pro bono work, such as helping victims of domestic violence.
David was in LA when the Supreme Court issued its watershed ruling in Lawrence v. Texas, decriminalizing homosexuality. That was an inflection point, motivating him to give up private practice to join Lambda Legal in 2004.
In 2007, David took a job as Special Counselor at the New York State Division of Human Rights, which led to Special Deputy Attorney General for Civil Rights under Attorney General Andrew Cuomo and eventually, in 2015, his historic appointment as the first black man and first openly gay man to serve as Chief Counsel to Gov. Cuomo. He was dubbed the third most powerful person in New York state government.
So why HRC?
"We are living in very complex, perilous times," David tells the Los Angeles Blade in a brief interview at a Hollywood coffee shop. "I have worked in government for 12 years, but I thought, at this moment in time, it was more important for me to serve in this capacity as the head of the Human Rights Campaign to push for change on the national level, to educate people about the challenges that marginalized communities face, and affect change."
David started Aug. 9 and is now on a 10-city/state swing to introduce himself to HRC activists and equality allies. But he quickly acts when action is required. Moments after the interview concluded, David was on Twitter producing a thread that excoriated Trump for his inane statement that he has the support of the LGBTQ community, citing the recent reelection endorsement by Log Cabin Republicans.
"Every credible LGBTQ organization is mobilizing to defeat Trump, Pence & their anti-LGBTQ extremist allies in 2020," David tweeted. "Those who claim this administration is pro-LGBTQ are out of touch with facts and reality."
David promises new plan rollouts soon but spoke to a few top priorities.
"First, we have to elect pro-equality candidates on every single level. We're not only focused on the presidency, we're focused on Congress. We're focused on state elections, both Senate and House," he says, and local elections if HRC should weigh in.
"We want to make sure that we are creating environments for people to be realized in the way that they should be realized, that their identities are being respected by government and by the law," David says. "The electoral work is very, very important."
Second, HRC is focused on making sure that "legislative priorities are being advanced at every single level," with special attention on the Equality Act "that would protect LGBTQ people from discrimination, ranging from employment to credit." Third is programmatic work that deserves more awareness and possible expansion such as the All Children, All Families program helping LGBTQ kids in the foster care system.
Another program deserving elevation focuses on historically Black colleges. "When we say 'LGBTQ,' I want to make sure that people are not looking at a white male face—that they see the spectrum of our community reflected and they understand that the Human Rights Campaign is representing all interests, not just some," David says.
David is keenly aware that LA is mindful about intersectionality but understands that there are different LGBTQ communities living in silos. "Gay," for instance, equates with rich, white, straight men in West Hollywood. A similar impression of HRC has followed suit.
"That's part of the challenge," says David, to change the old perception of HRC as catering only to one segment of the community. "I think we can make that change. With my appointment as the [first Black] president of Human Rights Campaign, I hope that people will see that the organization is really focused on all members of the community."
Alphonso David pauses before having a James Baldwin moment. "I'm not going to put my reputation at risk to run an organization that will not put its money where its mouth is," he says, believably. "So I'm going to make sure that people understand that when we are pushing the electoral work or the legislative work or litigation—you pick the category—we are representing the interests of the community, and our interests are very different, as a matter of fact. The lesbian community may have very different concerns than the transgender community and we need to make sure that all of those concerns are being represented equally."
David is a data man, very familiar with Brad Sears and the Williams Institute. He intends to use some of their work to inform his own. He is also plugged into the "progressive web of organizations" his predecessor Chad Griffin cultivated, whose leaders he knows well.
"How we talk about issues is so important," David says. "When we say there's a problem in our community and we use a statistic to highlight that problem and we fail to identify certain communities or classify our language in a way that elevates that issue for a specific community, we're not presenting a comprehensive picture."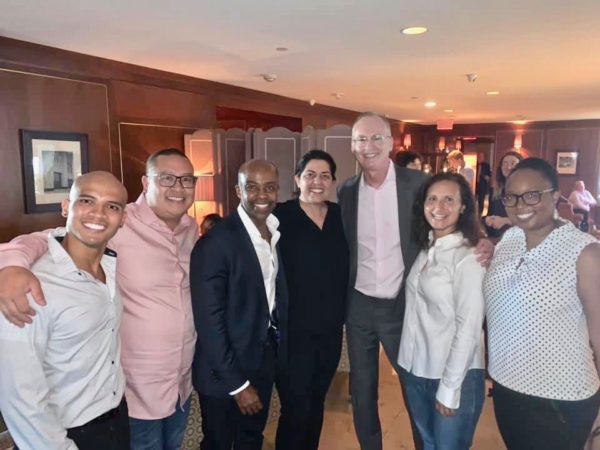 Alphonso David with Sepi Shyne, Sue LaVaccare and others at the Sunset Tower Hotel in West Hollywood (Photo courtesy Sepi Shyne)
He wants to make sure that "we're able to elevate the plight of the LGBTQ community in the various sectors, utilizing our various relationships, making sure that we are communicating in a very smart, strategic way because it's not enough to say LGBT kids are homeless. We need to really talk about what actually is informing the homelessness. Why are they homeless? What are the resources that are being provided?"
Trump talking about ending AIDS is only a talking point, he notes as an example. The money he's identified is insufficient and hasn't been secured. Meanwhile, Trump wants to end the Affordable Care Act that protects pre-existing conditions like HIV/AIDS, among other disastrous rollbacks. "To now suggest that he's interested in ending AIDS is laughable, and the Log Cabin Republicans are really divorced from reality, so I don't want to even give them any additional time or attention."
David intends to navigate the waters of political purity "with due diligence," he says. "We should be focused on winning in 2020, making sure we have a sound, viable candidate who can beat Donald Trump," as well as winning candidates down ballot. HRC will not automatically endorse an incumbent.
David also intends on strategizing HRC's relationship with big corporations. Griffin effectively marshaled Hollywood corporations to threaten boycotts in Georgia and North Carolina when governors threatened to sign anti-trans bathroom bills. But an anti-big corporation sentiment resulted in a second Stonewall 50th anniversary march and presidential candidates Sens. Elizabeth Warren and Bernie Sanders are successfully bashing corporations as corrupt.
David thinks differently. "HRC's Corporate Equality Index is a really important tool to change work environments," policies and practices, he says. "They're a lot more inclusive than they were before. So we're going to be trying to get more corporations, more companies enlisted in the CEI because that benefits the bottom line for people that are working in companies across this country. I want to use it as a tool to make sure we improve workspaces."
Additionally, "I want to enlist corporations directly in our fight for equality. I was privileged enough to write the marriage equality law in New York and I can tell you that we were able to successfully enlist corporate leaders [in their coalition] to change the perspectives of Republican senators in New York," David says. "We need to do the same thing here. Private companies actually could have a very meaningful and positive role in helping us advance equality."
But the new HRC leader needs a larger army to demonstrate LGBTQ power. "The Human Rights Campaign exists as an infrastructure to actually affect change and I want people to join us because we need every single person," David says. "We need boots on the ground to make sure that we can affect change on the local level, at the state level and at the federal level. I need everyone to get involved."
Perhaps Alphonso David might cite James Baldwin as he recruits new volunteers to the LGBTQ cause. "The point," Baldwin once said, "is to get your work done, and your work is to change the world."
Gay couple assaulted in D.C. by teens shouting 'monkeypox faggots'
The men were treated and released at Howard University Hospital for head and facial bruises, with one receiving stitches for a deep cut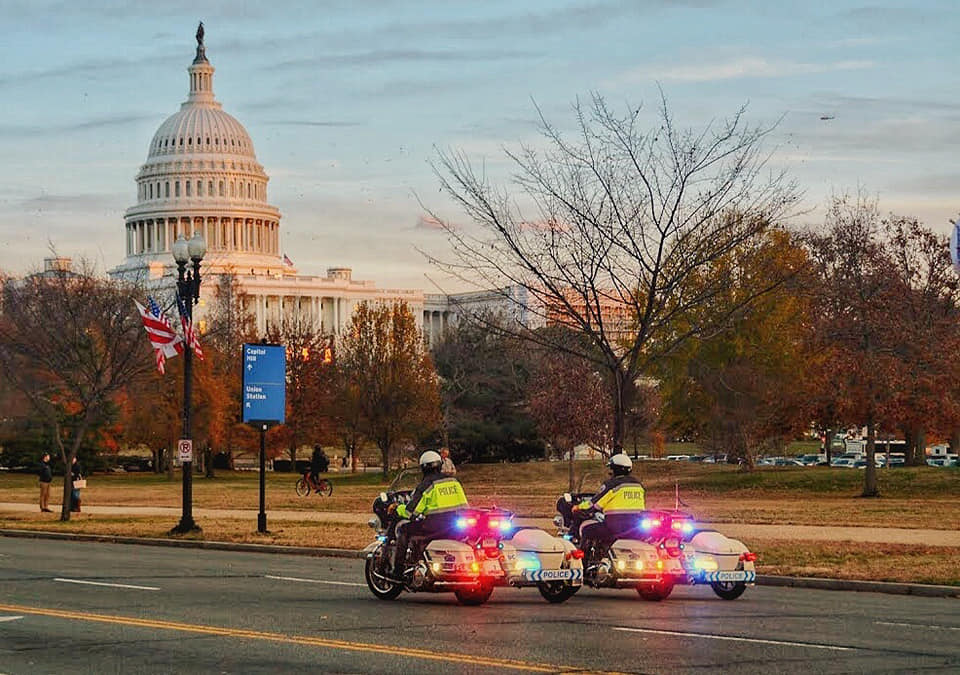 WASHINGTON – Two young men appearing in their late teens shouted the words "monkeypox faggots" at a gay male couple walking along 7th Street, N.W. in the city's Shaw neighborhood on Sunday, Aug. 7, before punching the two men in the face and head in an incident that D.C. police have called a suspected hate crime.
The gay men were treated and released at Howard University Hospital for head and facial bruises, with one of the two receiving stitches for a deep cut on his upper lip, according to one of the victims who spoke to the Washington Blade.
The victim, an Alexandria resident who asked that he and his partner, a D.C. resident, not be identified by name, said the attackers were part of a group of four or five young men appearing to be between 17 and 19 years old and two young women accompanying them. He said the group crossed paths with the gay couple around 5:40 p.m. in front of a store on the 1700 block of 7th Street, N.W., as the couple was walking to a nearby bus stop on Rhode Island Avenue.
The victim who spoke to the Blade said a nearby witness called D.C. police, who arrived within a few minutes as the two attackers and the other young men with them fled the scene. He said although an ambulance arrived on the scene, one of the police officers drove the couple to nearby Howard University Hospital, where they spent about six hours in the emergency room.
The couple had spent part of that 90+ degree day at the city's Banneker Pool and later stopped at the Kiki gay bar on U Street, N.W. before taking what the victim who spoke to the Blade said was a leisurely walk from Kiki via 7th Street on their way to the bus stop, where they planned to take the bus to his boyfriend's Northeast D.C. house.
As the couple walked south on 7th Street about a block from their destination on Rhode Island Avenue they crossed paths with the group of teenagers in front of a store that a D.C. police report says was at 1731 7th St., N.W.
"They were about 17 to 19 years old," the victim who spoke to the Blade said. "And one of them started saying stuff like, hey, look at these monkeypox faggots and some not so nice stuff like that," he said.
"We turned around to walk away and one of them came up behind me and got my attention and then sucker punched me and then hit me again and then hit my boyfriend in the face," the victim said. "And another person hit him in the face as well," he said. "And then someone across the street called the cops. And then the cops came, and they scattered off."
To the couple's surprise, the two young women remained on the scene and apologized for the actions by the guys they were with.
"So, I said something like thanks for the apology, but this is the kind of people you hang out with," the victim recounted. "And one of them said their dad was gay, and they kind of walked away before the cops got there," he said. "It was nice of them to apologize I guess for the other people."
The D.C. police report lists the incident as having two offenses, a simple assault against the two men and a misdemeanor destruction of property related to the destruction of a pair of sunglasses worn by one of the two men that were damaged in the assault against him.
The report also lists the incident as a suspected "Sexual orientation – Anti-Gay" hate crime.
As in all incidents of violent crime, D.C. police call on members of the public to contact the police with information about an incident like this to call police at 202-727-9099 or text a tip to the department's TEXT TIP LINE at 50411.
Biden administration ends 'Remain In Mexico' policy for asylum seekers
DHS had held off lifting the MPP protocols until after the Supreme Court's ruling and then until the U.S. District Judge lifted his injunction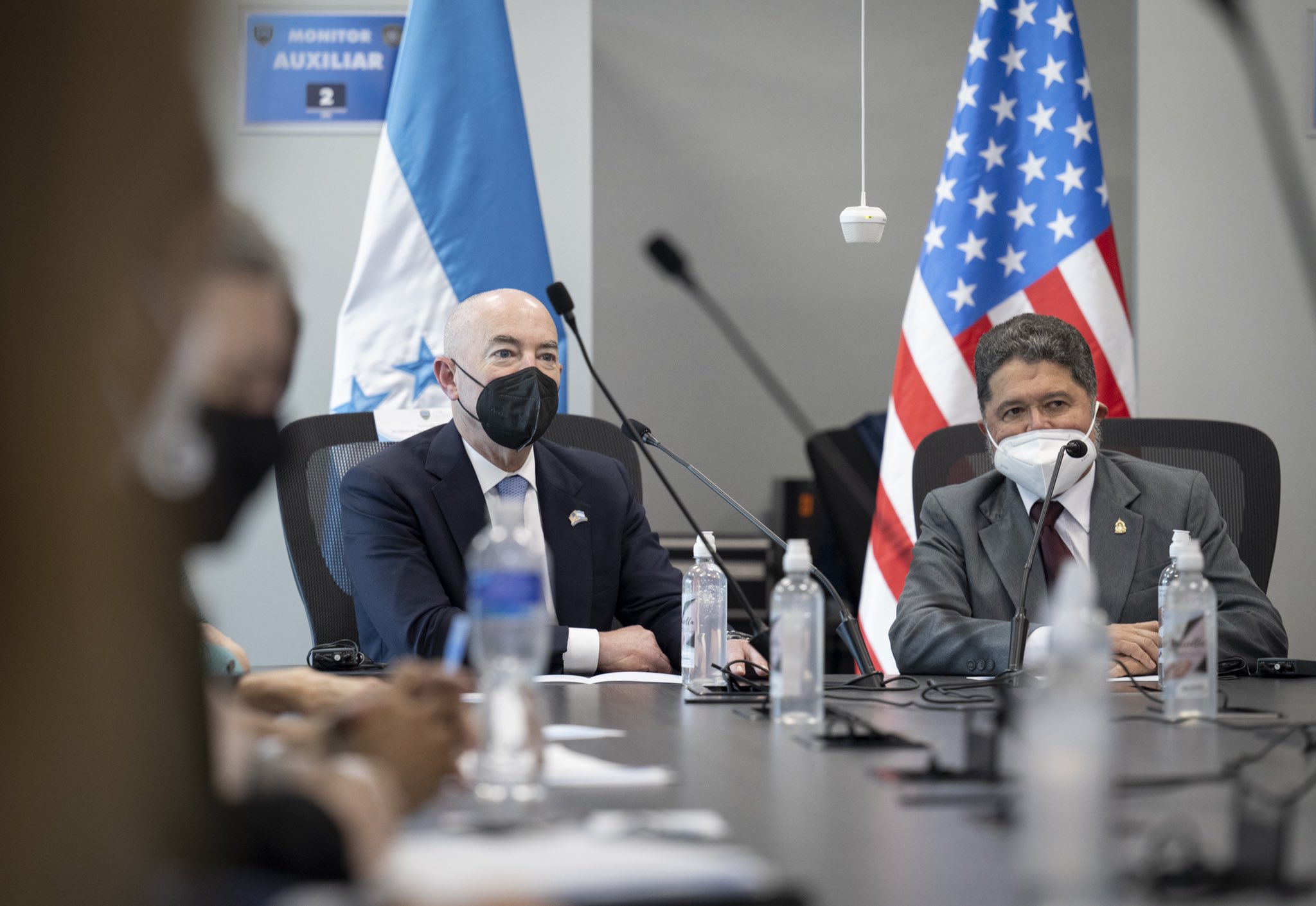 WASHINGTON – The U.S. Department of Homeland Security (DHS) announced Monday that the Migrant Protection Protocols (MPP) colloquially referred to as the 'Remain-in-Mexico' policy for asylum seekers at the nation's Southern border has ended.
In a statement issued yesterday, DHS noted;
"We welcome the U.S. District Court's decision, which follows the U.S. Supreme Court's June 30th decision, to lift the injunction that required DHS to reimplement the Migrant Protection Protocols (MPP) in good faith.
DHS is committed to ending the court-ordered implementation of MPP in a quick, and orderly, manner. Individuals are no longer being newly enrolled into MPP, and individuals currently in MPP in Mexico will be disenrolled when they return for their next scheduled court date.  Individuals disenrolled from MPP will continue their removal proceedings in the United States."
DHS officials had held off lifting the MPP protocols until after the Supreme Court's ruling and then additionally until U.S. District Judge Matthew Kacsmaryk, a Trump appointee in Amarillo, Texas, had lifted his injunction. 
"MPP has endemic flaws, imposes unjustifiable human costs, and pulls resources and personnel away from other priority efforts to secure our border," Secretary of Homeland Security Alejandro N. Mayorkas said as DHS removed the MPP policy.
The DHS statement also noted that the Department will provide additional information in the coming days. "MPP enrollees should follow the directions on their court documents and tear sheets to appear for their scheduled court date as required."
DHS continues to enforce our nation's immigration and public health laws, including the Centers for Disease Control and Prevention's Title 42 public health order as required by court order. Individuals encountered at the Southwest Border who cannot establish a legal basis to remain in the United States will be removed or expelled, the statement added.
Conservative group sues Iowa school district over trans-inclusive policy
The policy covers years 7-12, allowing students to freely communicate with faculty members and school staff about their gender identity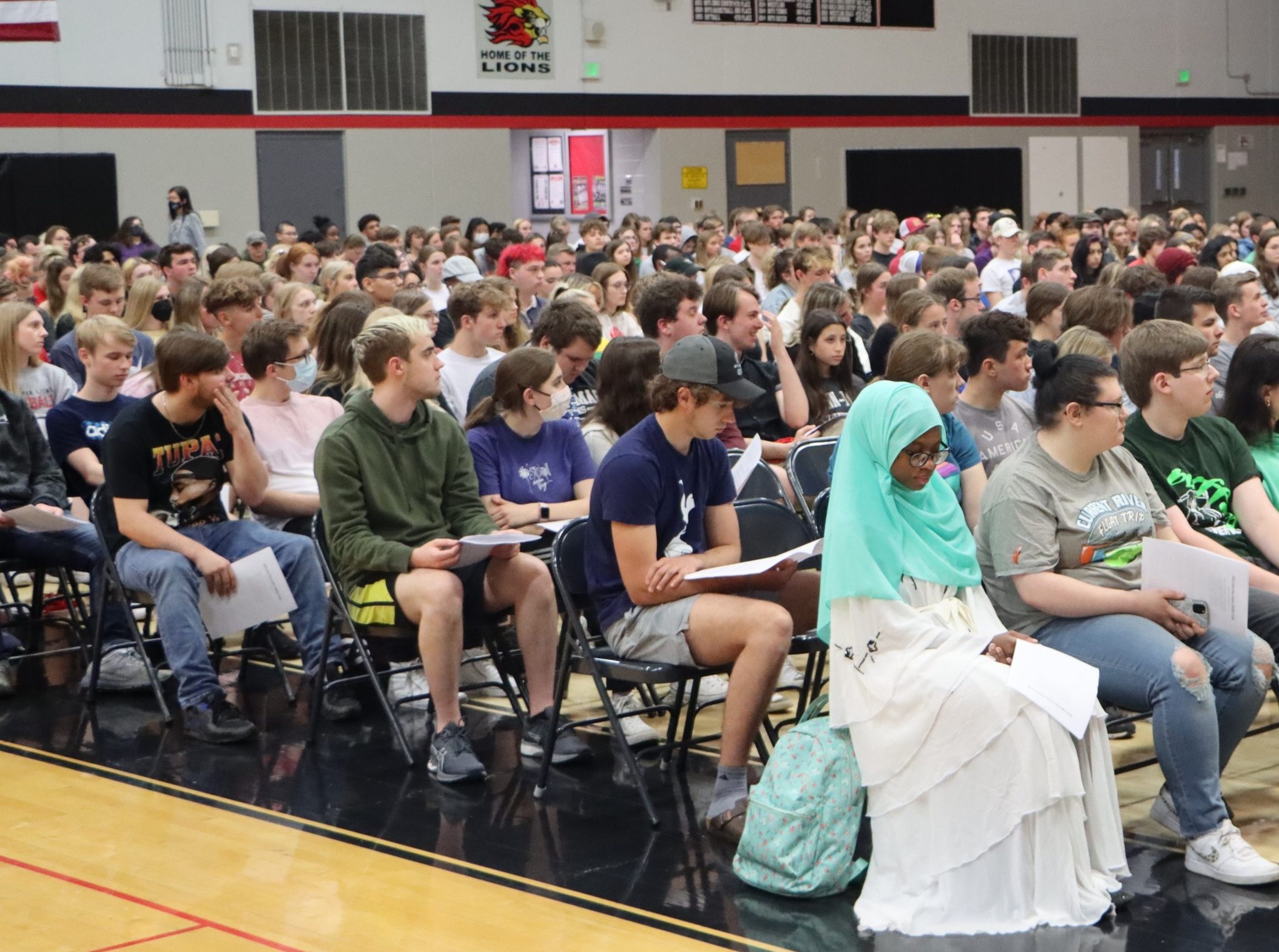 CEDAR RAPIDS, Ia. – The Parents Defending Education (PDE), a conservative right-wing nationwide nonprofit membership association, sued an Iowa school district in federal court last week over the district's gender support plan approved last Spring by the school board.
The Linn-Mar Community School District (LMCSD) policy (504.13-R) covers year 7 through year 12, allowing students to freely communicate with faculty members and school staff about their gender identity. The policy protects those conversations from their parents if they wish.
The policy also states students and staff should identify a student by their chosen name and pronouns, and allow students to participate in activities as their assigned gender.
PDE's suit alleges LMCSD's "parental exclusion policy" violates violates parent's First and Fourteenth Amendment rights. "Nearly a century of Supreme Court precedent makes two things clear: parents have a constitutional liberty interest in the care, custody, and control of their children, and students do not abandon their First Amendment rights at the schoolhouse gate. The Linn-Mar Community School District is flouting both of these constitutional guarantees through its recent adoption of Policy 504.13-R"
The suit also claims, "The Policy authorizes children to make fundamentally important decisions concerning their gender identity without any parental involvement and to then hide these decisions from their parents. […] These actions can happen without any knowledge or input from the child's parents. Instead, these decisions will be made solely by the child and "school administrators and/or school counselors." And it is not just secrecy through silence. The District will withhold this information even if it is specifically requested by parents."
"Linn-Mar's gender policy demonstrates a deep contempt for the constitutional rights of its students and families," said Parents Defending Education President Nicole Neily in a statement. "It has been clearly established by the federal court system over the past 100 years that parents have a right to direct the upbringing of their children, and we are proud to fight on behalf of our members to put a stop to these unconstitutional policies."
LGBTQ + advocates maintain the LMCSD policy is necessary means ensuring that LGBTQ students can seek help about questions they might have, and also protect them from bullying and harassment.
The lawsuit alleges though that the policy is too broad when it comes to bullying and harassment, and that it violates 1st Amendment protections for those persons who choose to not identify a student by their chosen gender or name.
Since the LMCSD Board passed the policy the community of around 6,000 people has been divided. One parent writing in a Facebook post on the LMCSD page: [Tina Gaby]
"I think every parent at Linn Mar that is uncomfortable with this decision can start with Asking for a separate partition for their child to be able to change in the locker room. Biological males and females have just as much right as transgender kids to feel comfortable"
Another parent, Joseph Stutler, answered: "Tina Gaby Or they could just learn to be decent humans and mind their own business in the facilities."
The Linn-Mar Community School District did not respond to media requests for comment.