Truth transcends trans stereotypes in dazzling 'Dope Queens'
Everything about debut production is top-notch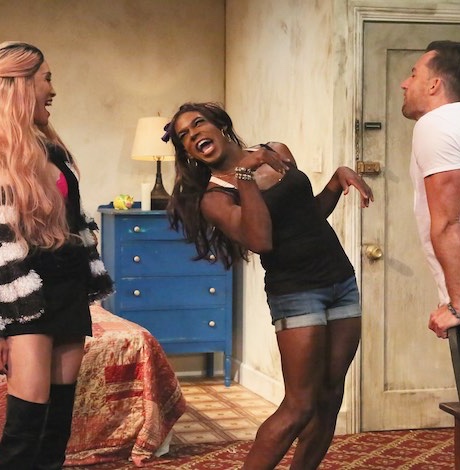 You only need to watch an episode of "Pose" to recognize there has been a sea change in the way the trans experience is portrayed in our fictional narratives. Transgender characters have typically been a rarity, and usually they have been presented as caricatures that reinforce the transphobic prejudices of our culture. Even artists with the best of intentions have often lacked the sensitivity or understanding to "get it right."
All that is changing, gradually but unmistakably. As the public conversation on trans issues intensifies, we have finally begun to see stories that strive to elevate their trans characters instead of reducing them to the level of a hurtful stereotype. It may be painfully slow, but it's progress, nonetheless.
In that context, is it really a good idea for playwright/director Grafton Doyle to offer up a new dark comedy called "Dope Queens" featuring drug-using transgender prostitutes as two of its three characters?
The answer is a resounding "yes."
Taking place over the course of a single night in a grimy SRO (Single Room Occupant) apartment in San Francisco's Tenderloin district, "Dope Queens" introduces us first to Goldie (Donzell Lewis) and Blake (Michael Antosy), a young black trans woman and her "trade" lover; both earn a living selling their bodies on the streets, and Blake is struggling with a meth addiction, but they have dreams of saving their money and finding a better life together. The arrival of Angel (Malaya), another trans sex worker they both knew in jail, is a mixed blessing; while it means one more person to help pay the bills, it also dredges up a complicated history – along with some uncomfortable secrets that each of the trio carries underneath their street-hardened shells.
Yes, it's funny, and yes, it's also outrageous. The comedy springs from the absurdity of the world in which these characters dwell – but it's a very real world, and Doyle's play is not really trying to make you laugh. The playwright is not interested in political correctness, nor is he after the kind of romanticized glow that emanates from shows like "Pose" or the new "Tales of the City." His streetwalking heroines are survivors in a hard-scrabble life on the fringes, fierce in the original sense of the word, and they are here to remind us that for a disproportionate percentage of trans people – especially trans people of color – the potentially deadly life of a sex worker is still a daily reality which offers little opportunity for escape. It's a point that comes across clearly, even through the laughter.
"Dope Queens" doesn't content itself with merely offering a strong social message, though; it goes deeper than that. Its character descriptions seem like prime examples of those hurtful stereotypes mentioned above, but Doyle cuts through the tropes of each character's surface to explore the person inside – not as trans or cis or gay or fluid or any of that, but as human. Through their stories and revelations, the play contemplates the intersections between personal and cultural pressure, the marginalization of "the other" through institutionalized trans- and homophobia, the deadly cycles of addiction and violence, and the paradox of a criminal justice system in which "revolving door" incarceration is an accepted way of life for an entire segment of the population. On paper, that sounds like cliché, propaganda, or both; through the complexities revealed by first-hand experience of this premiere production at the Hudson Theatre, it's powerful stuff.
It's the cast, of course, that has to deliver that power to an audience, and the three actors rise to that challenge by infusing their roles with an authenticity that dissolves any notion of stereotyping from the first moment they appear on stage. Lewis is bold and bossy as Goldie, but brings a little-girl quality to the mix that informs both the character's vulnerability and bravado. Malaya's Angel is the perfect counterpoint, an icy-hot embodiment of dangerous beauty who is clearly the "alpha" in the group no matter where on the gender spectrum any of them may be. Antosy, as Blake, may have the biggest challenge of the three, walking the line between not-very-convincing street thug and tragic "lost child" with a privilege afforded by his entitled past; he not only pulls it off, he offers a heart-rending portrait of a person battling with the army of demons he has set against himself, making the necessary leaps from psychotic delirium to razor-sharp introspection not only harrowing but believable. It's a towering performance, but no more so than those of his fellow performers; together they embody the spirit of a true ensemble cast, each lifting the others to greater heights as they give unforgettable performances of their own.
Everything else about this debut production of "Dope Queens" is equally top-notch – from the faux-cartoonish thrift-store chic of Tom Buderwitz' scenic design, to the seamless integration of Cricket S. Myers' soundscape of ambient noises and oldies-station rock, to the subtle orchestrations of Andrew Schmedake's lighting.  As for Doyle the director, also being the playwright has worked to his advantage – something many theatre professionals might say is rare – by allowing him the deep insight needed to guide his cast through the electric blend of absurdist comedy and kitchen-sink realism he has created, as well as the sure instincts required to shape the pacing and emotional build of the piece into a well-crafted, absorbing piece of theatre.
There's a feeling when watching this new play that you are witnessing the birth of something great. It might be the familiar echoes you can perceive in the script; Doyle's characters evoke an unmistakable Tennessee Williams flavor, and their words spark with the biting intelligence of Edward Albee. There's a sense that this play has adopted the classic structures and themes used by these iconic playwrights of the past, giving us the fragile and broken denizens of a squalid world who are struggling to preserve for themselves their version of a crumbling American Dream. Whether intentional or not, these traces of influence lend a pedigree to Doyle's piece that it wears comfortably, even as it subverts and transcends them to find a unique voice of its own.
Doyle wrote "Dope Queens" as part of his development of a film version of the same story, a work which is still in progress. Given the obvious talent and vision he brings to the project, if that movie ever sees the light of day it will be well worth seeing – but don't wait for it.  The play stands on its own merits as a complete and cohesive work of art, and it deserves – no, demands – to be seen. Los Angeles' theatre scene is notoriously full of outstanding productions being performed for half-empty houses; it's up to you to make sure this is not one of them.
"Dope Queens" continues on the mainstage at the Hudson Theatre through Sunday Sept. 22.
Ellen Degeneres sits down with NBC's Savannah Guthrie
Ellen chats with Savannah Guthrie on Today about her leaving daytime television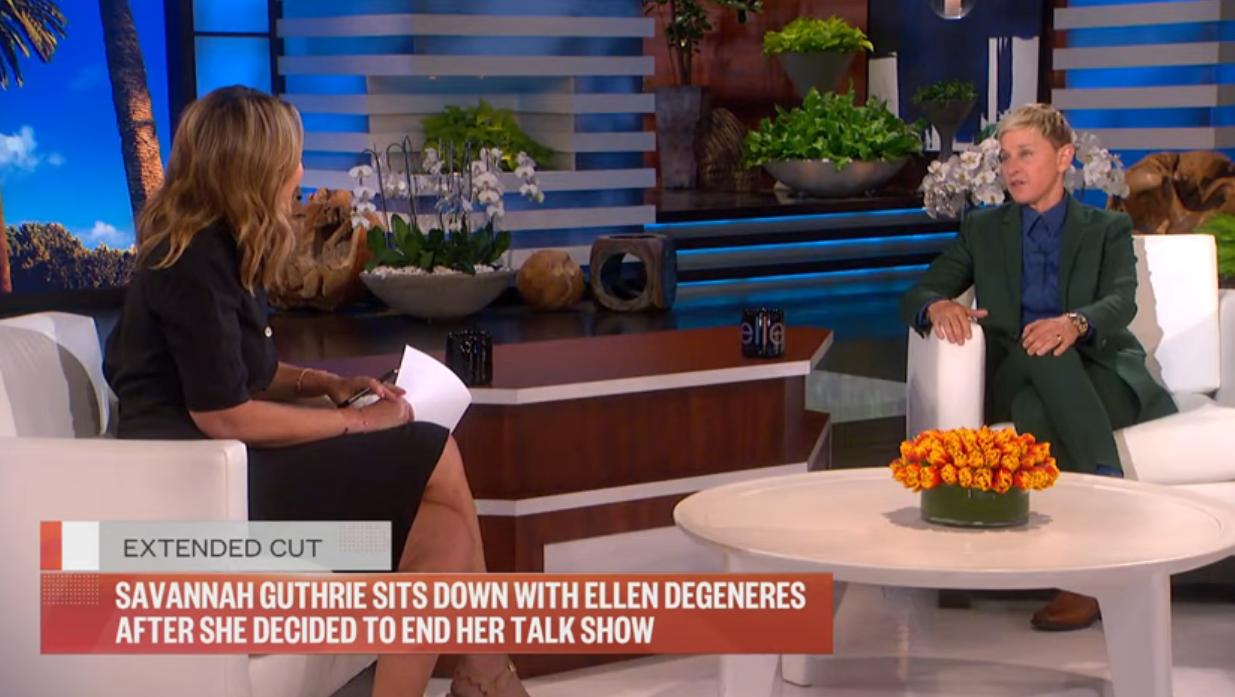 BURBANK – Ellen DeGeneres announced yesterday that she will end her talk show after next season. NBC's Savannah Guthrie speaks with DeGeneres Friday about the decision, which comes 10 months after DeGeneres faced accusations of allowing/running a toxic workplace.
WATCH:
Ellen discusses her departure with Oprah Winfrey
The two powerful women television celebrities shared how each came to the decision for their shows to end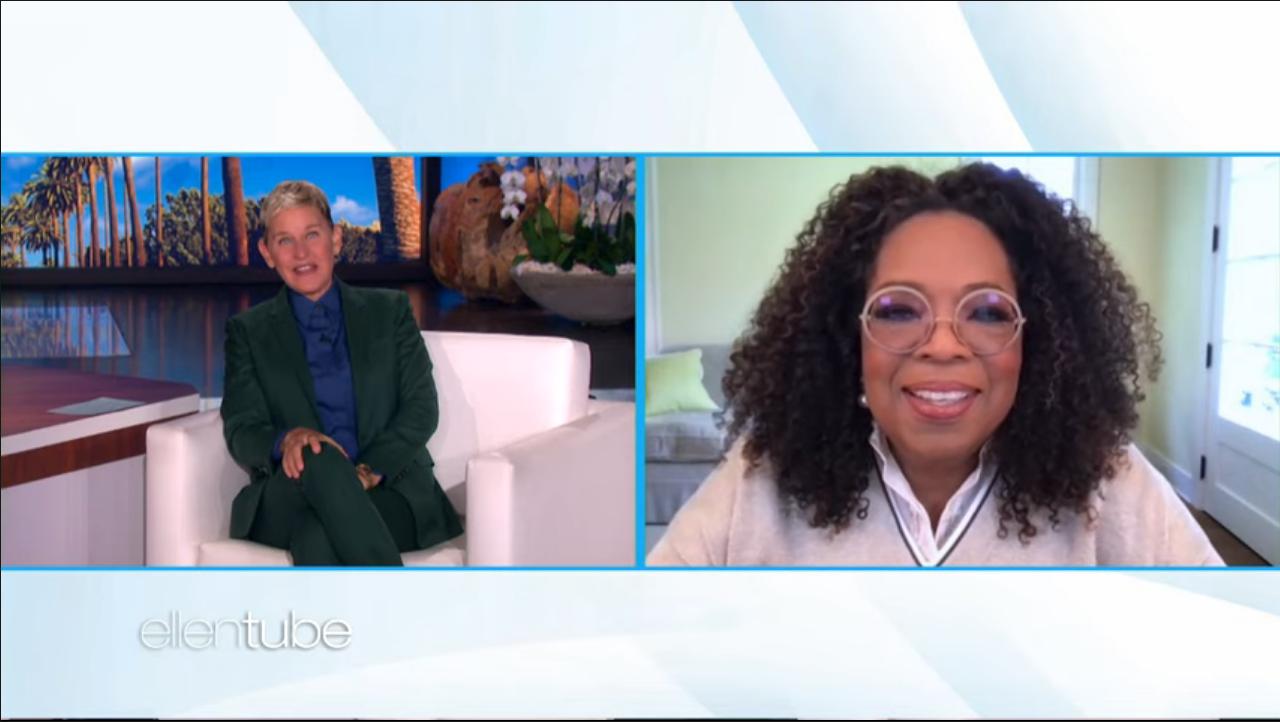 BURBANK – After Ellen DeGeneres announced she would be ending her talk show with Season 19 this week, she had a discussion with invited special guest Oprah Winfrey on Thursday, whose iconic talk show wrapped in 2011 after 25 seasons.
The two powerful women television celebrities shared how each came to the decision for their shows to come to an end, and Winfrey divulged what she misses about her show, and DeGeneres revealed what she will miss about hers.
Winfrey also talked about her new Apple TV+ mental health docuseries "The Me You Can't See," which she co-created and executive produces with the Duke of Sussex, Prince Harry.
WATCH:
Elton John and Years & Years give a fabulous performance at the 2021 Brit Awards
Elton John's & Years & Years' BRIT Awards 2021 song 'It's a Sin' released in support of Elton John AIDS Foundation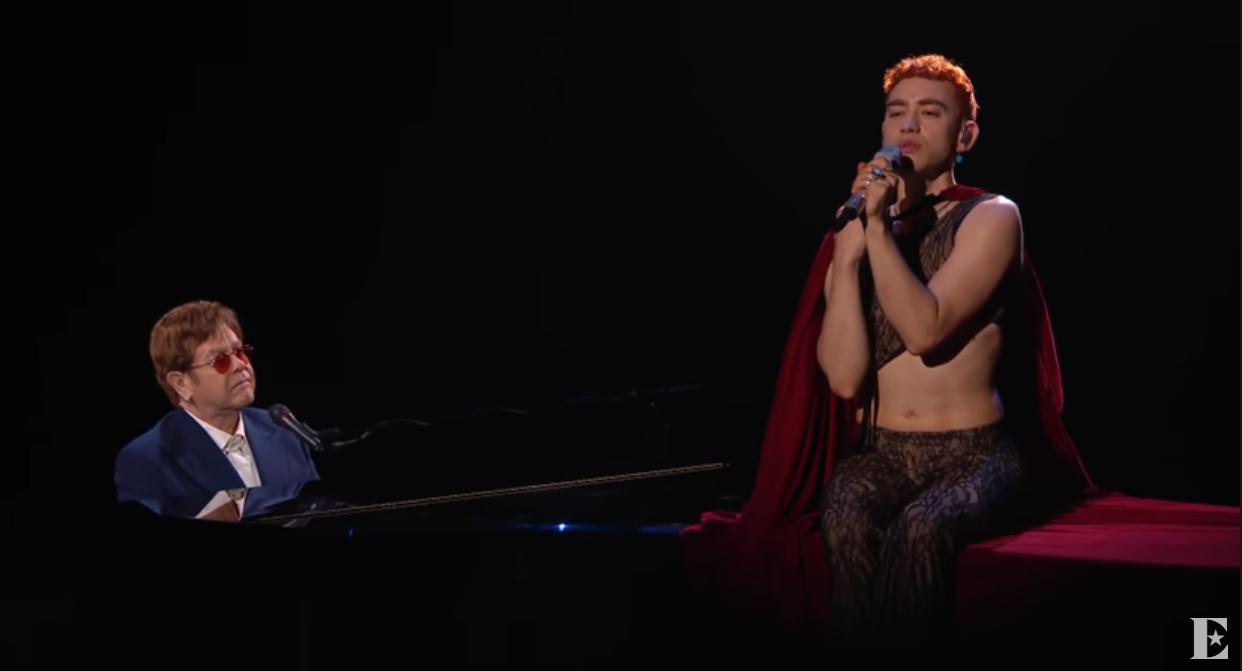 LONDON – In a show stopping performance Tuesday, Sir Elton John and Olly Thornton both who are British musicians, singer-songwriters, actors, and LGBTQ advocates- Thornton performs as Years & Years, rendered their new version of the Pet Shop Boys classic single 'It's a Sin'.
John's and Years & Years' BRIT Awards 2021 performance of the Pet Shop Boys classic single 'It's a Sin' was released in support of the Elton John AIDS Foundation.
WATCH:
LISTEN TO It's a sin HERE: https://EltonJohnYearsandYears.lnk.to…
DONATE TO EJAF HERE: https://donate.eltonjohnaidsfoundatio…