NFL star Drew Brees defends appearing in antigay group's PSA
The New Orleans Saints quarterback says he wasn't promoting the group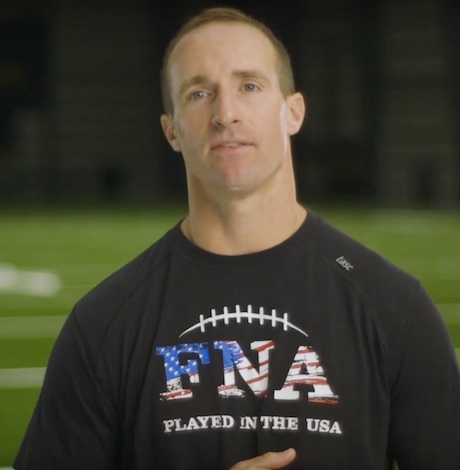 New Orleans Saints quarterback Drew Brees is defending his choice to appear in a public service announcement for Focus on the Family, an evangelical organization with a record of anti-LGBT legislation.
Brees filmed a 20-second PSA titled "Bring Your Bible to School Day" for the group.
"I want to encourage you to live out your faith on Bring your Bible to School Day and share God's love with friends," Brees says in the video. "You're not alone."
Brees has reportedly been connected to the organization since 2010. He is also a longtime friend of Ellen DeGeneres, and appeared in an anti-bullying PSA for teens in 2010, which aired on her show.
People spoke out on social media about Brees' involvement with Focus on the Family.
So @drewbrees – this picture encapsulates the spirit of New Orleanians. Your sponsorship of Focus on The Family definitely does not. You can choose the city that loves you OR the religious organization that sees you as a subhuman until you convert to their beliefs. Your call. https://t.co/23D08HH1JQ

— Come Hell Or Bywater (@HellOrBywater) September 2, 2019
And there goes all respect for @drewbrees. You know Focus on the Family is a bad group when chick-fil-no-gays distanced themselves from the anti-lgbtq bigots. #FTSaints now and forever.https://t.co/fXFc0mrurI

— Andrew Lessley (@themandrew95) September 4, 2019
I can't believe that y'all are surprised out Drew Brees being attached to a religious extremist group. Have you not been paying attention? Dude has been problematic. Throwing TDs doesn't make you a good person. Even doing some good things doesn't make you a good person.

— David M. Grubb (@DMGrubb) September 3, 2019
However, Brees defended his decision to appear in the PSA saying that he wasn't promoting the group.
"It was not promoting any group, certainly not promoting any group that is associated with that type of behavior," Brees said during a post-practice media availability. "I know that there are, unfortunately, Christian organizations out there that are involved in that kind of thing, and to me that is totally against what being Christian is all about. Being Christian is love. It's forgiveness, it's respecting all, it's accepting all."
Facebook banning users who post that abortion pills can be mailed
When Facebook started removing these posts is unclear. But Motherboard confirmed the social media platform removed such posts on Friday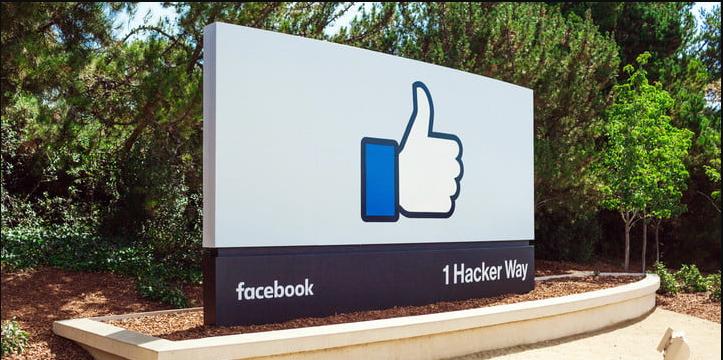 MENLO PARK, Ca. – Social media giant corporation Meta's Facebook platform has removed posts and has banned some users who wrote posts detailing that abortion pills can be mailed in the wake of the U.S. Supreme Court decision Friday that overturned Roe v. Wade.
Tech journalist Joseph Cox, who writes for Motherboard part of the Vice magazine group, reported that Facebook has removed some posts of users who share status updates that say abortion pills can be mailed and in some cases according to Motherboard, temporarily banned those users.
When exactly Facebook started removing these and similar posts is unclear. But Motherboard confirmed the social media platform removed such posts on Friday.
New: Facebook is removing posts and temporarily banning people who say that they will mail abortion pills to those who need it, or even just state the fact they can be mailed. In 2021 the FDA made it possible and legal to send abortion pills via mail https://t.co/MPipm5jmgq

— Joseph Cox (@josephfcox) June 27, 2022
Motherboard had communicated with one user had shared a status that read- "I will mail abortion pills to any one of you. Just message me," who then told the publication in an email:
"I posted it at 11 a.m. and was notified within a minute that it was removed. I was not notified until I tried to post later that I was banned for it."
Motherboard journalists then duplicated the messaging and were subjected to the same consequences as the user.
The post was flagged within seconds as violating the site's community standards, specifically the rules against buying, selling, or exchanging medical or non-medical drugs. The reporter was given the option to "disagree" with the decision or "agree" with it. After they chose "disagree," the post was removed.
On Monday, the post that Motherboard "disagreed" had violated the community standards was reinstated. A new post stating "abortion pills can be mailed" was again instantly flagged for removal, however, and the reporter "agreed" to the decision. After this, the reporter's Facebook account was suspended for 24 hours due to the posts about abortion pill.
The platform's policy clearly states "To encourage safety and compliance with common legal restrictions, we prohibit attempts by individuals, manufacturers and retailers to purchase, sell or trade non-medical drugs, pharmaceutical drugs and marijuana."
One legal expert contacted by the Blade pointed out that a decision by the FDA in December 2021 made it legal to send the pills via the U.S. Postal Service.
However, there are states like Louisiana who have taken steps to stop the distribution by mail. Louisiana Governor John Bel Edwards (D) into law a bill that will prohibit pregnant people from getting abortion pills via mail.
Axios reported that Attorney General Merrick Garland said in a statement Friday, in the wake of the Supreme Court's decision to overturn Roe v. Wade, that states cannot ban mifepristone, a medication that is used to bring about an abortion, based on disagreement with the federal government on its safety and efficacy.
"In particular, the FDA has approved the use of the medication Mifepristone. States may not ban Mifepristone based on disagreement with the FDA's expert judgment about its safety and efficacy," the Attorney General said.
As part of efforts to limit abortion access, some states have taken action to block the use of telehealth for abortion. Six states, Arizona, Arkansas, Missouri, Louisiana, Texas, and West Virginia, have passed laws specifically banning telehealth for abortion provision. In addition,14 other states have enacted laws that require the clinician providing a medication abortion to be physically present during the procedure, effectively prohibiting the use of telehealth to dispense medication for abortion remotely.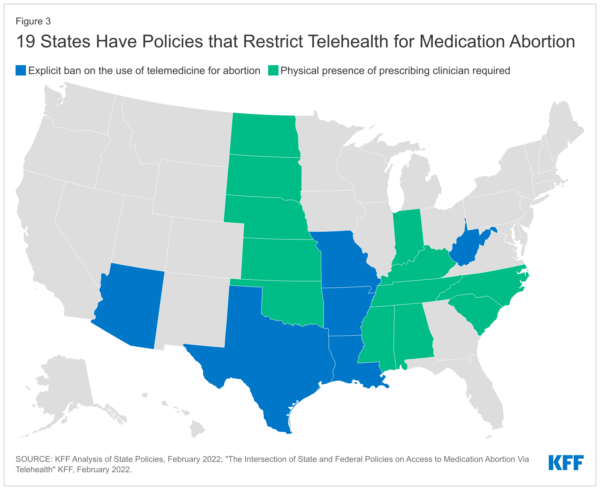 The question for social media platforms is what can be 'policed' especially in the wake of the Roe v. Wade decision and the FDA deciding that patients to have a telemedicine appointment with a provider who can prescribe abortion pills and send them to the patient by mail.
Meta Vice-President for Meta/Facebook/Instagram Andy Stone responded in a Tweet to Huffington Post Editor Phillip Lewis's post on banning users over the abortion pills writing:
"Content that attempts to buy, sell, trade, gift, request or donate pharmaceuticals is not allowed. Content that discusses the affordability and accessibility of prescription medication is allowed. We've discovered some instances of incorrect enforcement and are correcting these."
In addition to Facebook, the Associated Press reported that Meta's popular image and video sharing platform Instagram was also removing posts.
The AP obtained a screenshot on Friday of one Instagram post from a woman who offered to purchase or forward abortion pills through the mail, minutes after the court ruled to overturn the constitutional right to an abortion. "DM me if you want to order abortion pills, but want them sent to my address instead of yours," the post on Instagram read. Instagram took it down within moments.
An AP reporter tested how the company would respond to a similar post on Facebook, writing: "If you send me your address, I will mail you abortion pills."  The post was removed within one minute. The Facebook account was immediately put on a "warning" status for the post, which Facebook said violated its standards on "guns, animals and other regulated goods." Yet, when the AP reporter made the same exact post but swapped out the words "abortion pills" for "a gun," the post remained untouched.
Content that attempts to buy, sell, trade, gift, request or donate pharmaceuticals is not allowed. Content that discusses the affordability and accessibility of prescription medication is allowed. We've discovered some instances of incorrect enforcement and are correcting these.

— Andy Stone (@andymstone) June 27, 2022
The Los Angeles Blade has reached out to Meta/Facebook for a comment.
'Wildhood' explores queer Indigenous experience
An example of personal filmmaking at its most sublime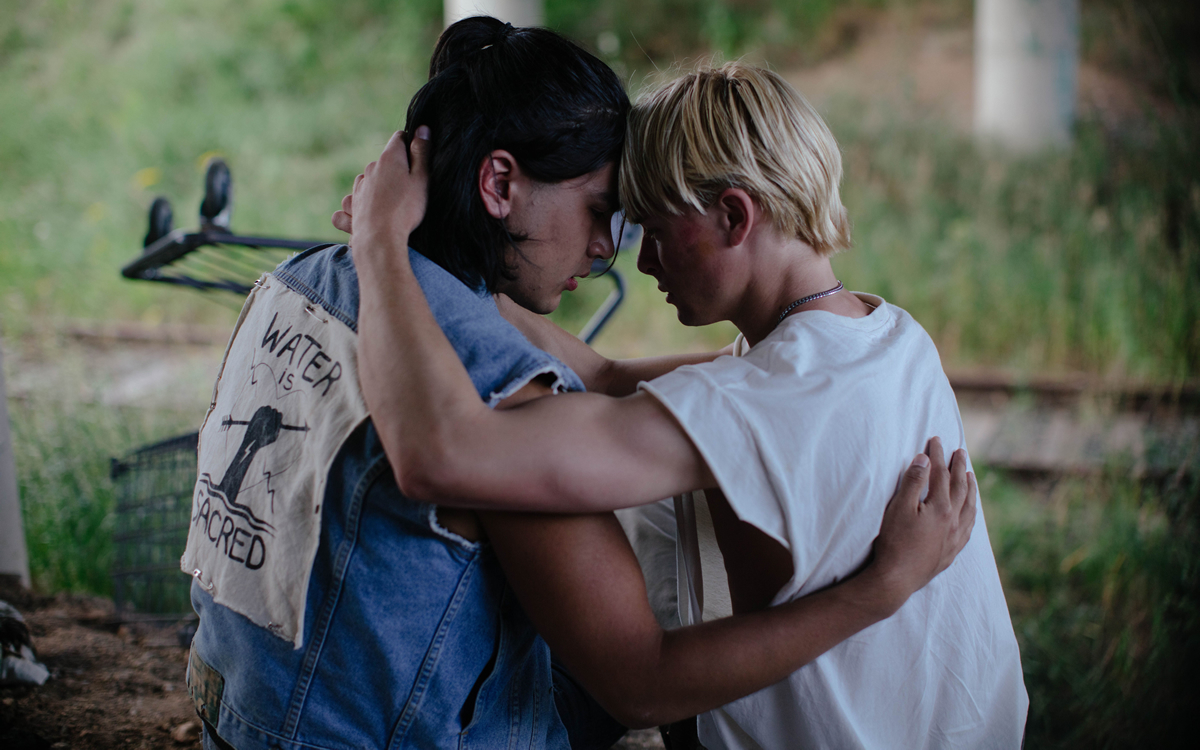 It's hardly news to say that the movies have a less-than-ideal track record when it comes to authentic representation – or, really, any representation at all – of Indigenous people. For most of its history, Hollywood's "dream machine" dutifully perpetuated the narrative that, with very few exceptions, "the only good Indian is a dead Indian," and even after the cultural tide began to turn, filmmakers who attempted to propagate a more compassionate viewpoint usually muted their efforts with stereotyped portrayals of Native Americans that presented them either as comic relief or tragic victims of oppression – when they weren't being idealized as magical fonts of ancient wisdom, that is – and did little to convey the reality that they were really just human beings like the rest of us.
It goes without saying that the LGBTQ community can relate. But though things have gotten somewhat better for us in recent years, we are still hard pressed to think of many examples of films in which Indigenous people have not been essentially marginalized – and when we try to think of movies with Indigenous people who are also queer, the best most of us can do is "Little Big Man," the 1970 Arthur Penn western in which Dustin Hoffman is raised by a Sioux Nation tribe and grows up with a Two Spirit character named Little Horse (played by Native actor Robert Little Star) as his friend. For the record, it's a sympathetic portrayal, if not quite fully drawn. It was also nearly 60 years ago, and we're still waiting for another mainstream movie to show us a more authentic vision of queer Native experience.
While Hollywood continues to drag its feet on correcting that gap, however, Canadian/L'nu Two Spirit/nonbinary filmmaker Bretten Hannam has been hard at work to bring their own perspective to the screen – and their debut feature film, "Wildhood," which launches on Hulu June 24, is as much a breath of trope-free air as one could wish.
Disregarding expectations about Indigenous identity right out of the gate, it centers on Link (Phillip Lewitski), a half-Mi'kmaq teenager who lives with his younger half-brother Travis (Avery Winters-Anthony) in a rural trailer park on the coast of Nova Scotia. Their home life is toxic, with an abusive father (Joel Thomas Hynes) more interested in training them for a life of crime than in taking care of their basic needs; when Link learns that his Mi'kmaw mother may still be alive – despite what he had been told since early childhood – he abruptly decides to steal away with Travis and make a run for it, hoping to locate her and find a better life in the process.
Ill-prepared for a cross-country journey, an early encounter brings them quickly under the wing of Pasmay (Joshua Odjick), a Two Spirit Mi'kaq pow wow dancer traveling from gig to gig. Though Link is hesitant to trust this interloper and the two are frequently at odds, he gradually warms to Pasmay, and an emotional bond begins to grow between them as the three young travelers make their way across the Canadian wilderness together.
It's not hard to gather where things go between Link and Pasmay, and together with the quest to reconnect Link to his estranged mother and the Native heritage she represents, it should be obvious enough that this is a coming-of-age tale whose protagonist yearns to embrace more than one neglected facet of his identity. Yet though it might be easy to classify "Wildhood" as a teen "coming-out" movie, it would also be misleadingly dismissive.
Like its central character, it's a movie with many questions to be asked and answered, and sexuality is only one of the many elements woven together in Hannam's briskly paced yet intricately layered screenplay. No one in the movie needs to "come out," exactly; it's easily gleaned that Link knows from the start that he is gay, or at least someplace on the queer spectrum, even if he doesn't know that getting comfortable with that fact might be tied up in the journey ahead of him. As for Pasmay, they're fully comfortable with their Two Spirit nature, yet the past trauma of family rejection is something they have yet to fully overcome. As these two walk together – accompanied by the one-eyed but clear-sighted Travis, who is working through family issues of his own – their growing closeness requires them to grapple with these lingering fears, providing a framework through which Hannam can subtly illuminate the differences between the world views held by white and Indigenous cultures.
With an Indigenous queer filmmaker behind the camera, the takeaway from that contrast inevitably emphasizes the opposition between two different cultural conceptions of queerness itself, and rightly so. As for their direction, Hannam's remarkably self-assured visual storytelling effortlessly complements the nuances of their screenplay to mesmerizing effect, making all these intellectual-sounding themes arise like thoughts in a meditation, to be noted as they pass and remembered later. No doubt it helped that "Wildhood" was expanded by Hannam from an award-winning 2019 short; in any case, the result is a film with an easy, natural flow that neither shies from emotion nor dwells in it, and culminates exactly where we hoped while taking us places we never expected to go.
As for the acting – a crucial element in making any film rise to its highest aspirations – Hannam's cast not only serves them well, but are so perfectly attuned to their movie's delicate spirit that they seem not to be performing at all. The nonbinary Odjick, charismatic without being showy, exudes a confident compassion that makes a perfect complement to Lewitski's awkward and angry teen rebel, and the easy chemistry between them helps to make the latter's lowering of defenses all the more believable. Winters-Anthony gives a stunningly genuine performance as Travis, helping to bring full weight to the all-important theme of chosen family; and Michael Greyeyes (the film's most recognizable face, thanks to TV roles in "True Detective" and "Fear the Walking Dead," among other titles) gives a memorable turn as a helpful stranger who facilitates Link's eventual reunion with his mother – in exchange for a favor, of course.
"Wildhood" comes to Hulu after becoming a hit on the Festival Circuit in 2021, where it was an official selection at both TIFF and AFI Fest and won awards at both the Canadian Screen Awards (for Odjick's performance) and the Palm Springs International Film Festival. That provenance is a testament to the importance of such festivals in amplifying the voices of marginalized artists and allowing them to tell their stories – but it's not the reason for putting the movie at the top of your must-stream list, nor is the fact that it's an embarrassingly rare example of Indigenous queer inclusion on the screen. Ultimately, the reason for watching "Wildhood" is that it is an example of personal filmmaking at its most sublime, existing at the intersection of personal experience, public enlightenment, and popular entertainment.
That's a big burden to bear, but "Wildhood" never feels weighed down. On the contrary, it leaves us with a sense of freedom and acceptance that is lighter than air.
Fascinating mystery novel features gay private eye in 1947 Philly
'Knock off the Hat' explores a world before LGBTQ rights advances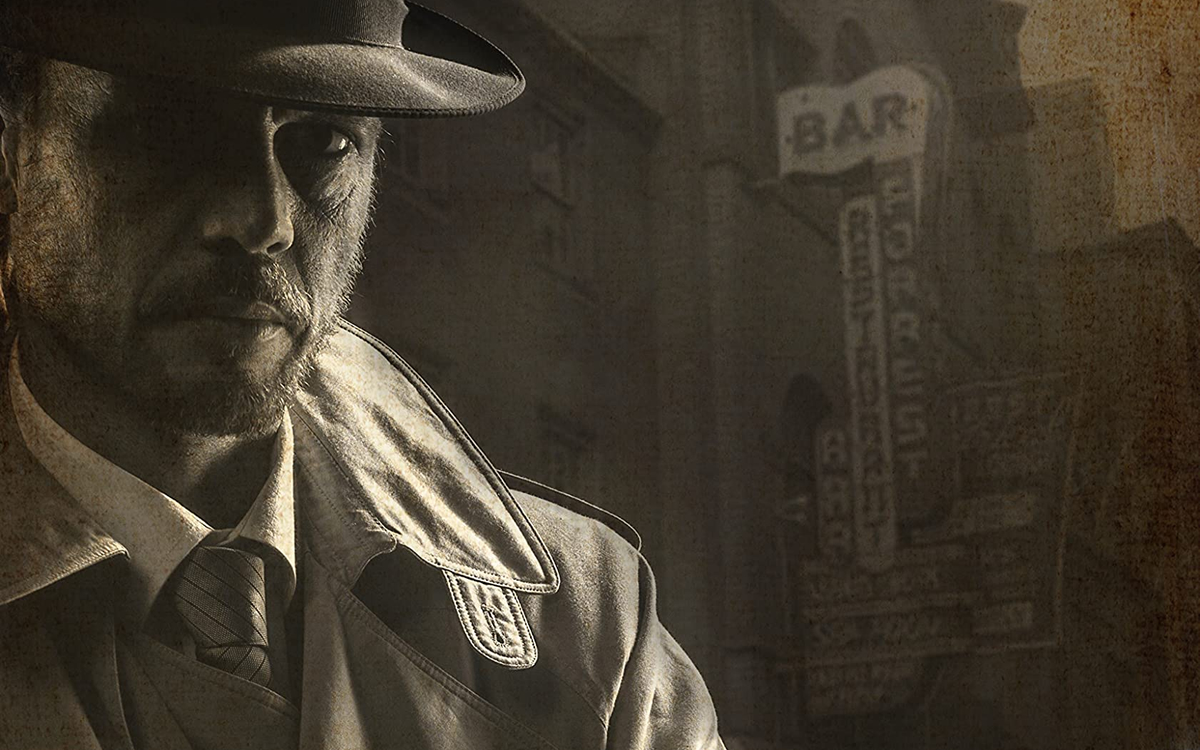 'Knock Off the Hat: A Clifford Waterman Gay Philly Mystery'
By Richard Stevenson
c.2022, Amble Press
$18.95/200 pages
The Horn & Hardart automat is a great place to meet friends and eat (on the cheap) delicious meatloaf and coconut cream pie.
People wonder when Connie Mack, the Philadelphia Athletics' manager, will retire and have a ballpark named after him.
If you're queer, you dance, drink and hook-up in gay bars.
Life is good. Even on summer nights when few places are air conditioned. Except that if you're queer, you can be arrested if you're in a gay bar that's raided by the police. If you're arrested, your name will likely appear in the Philadelphia Inquirer on a list of "deviants."
This is the world of Clifford Waterman, a gay private eye, the protagonist of "Knock Off the Hat," the fascinating new mystery by Richard Stevenson.
The novel is set in 1947 in Philadelphia. During World War II, Clifford, a former police detective, was in the Army. He was an Army MP in Cairo, where he jokes, "I was working with US Army unintelligence."
Clifford was dishonorably discharged from the Army for being gay. Though ironically, his job in the service was to round up "drunks," "dope fiends" and "perverts."
An officer found him one night, "enjoying the company of a nice man named Idriss, who normally cleaned the latrines," Clifford says. "On this particular occasion, this pleasant chappie was cleaning my latrine."
The era in which Clifford lives is repressive. The House Un-American Activities Committee is going after queer people and suspected Communists. If you're LGBTQ and arrested in a bar raid, you'll lose your job if your employer reads about it in the paper.
Yet Clifford respects himself. He proudly hangs his dishonorable discharge on his office wall.
In "Knock Off the Hat," Clifford is called upon to use his detective skills, street-smarts and connections in the queer community, to solve a terrifying, puzzling mystery.
Usually, queer people who are arrested in a gay bar raid for "disorderly conduct," can pay off Judge Harold Stetson. (Stetson is called "the Hat" because his surname is the name of a type of hat.) If they pay the judge $50 (a lot of money, but, with some belt-tightening, doable), they'll avoid "public humiliation along with a hefty fine or even jail time," Stevenson writes.
But now, the judge and his clerk have gone bonkers. They're requiring queer people to pay Judge Stetson $500. If they don't pay up, their professional and personal life will be ruined.
Scarcely anyone can afford this sum. A gay man, who's proud to be a salesperson in the shoe department of the glam department store Wanamakers, is comparatively lucky. After he's arrested in a bar raid, he sells his car to get the $500 to pay off the judge. Other queer people end up working at gas stations or even kill themselves because they don't have that kind of money.
"Knock Off the Hat" takes place at a time when queer lives were, largely, devalued. Yet it's far from grim.
The novel is filled with dark humor and engaging characters from an actress who pretends to be a deceased gay man's fiancee to a left-wing queer farmer. In one scene, after Lauren Bacall drops into a dinner party, it's revealed that her "dick" is "bigger than Bogie's."
Richard Stevenson is the pen name of the groundbreaking mystery writer Richard Lipez. "Knock Off the Hat," was published after Lipez, who was openly gay, died at 83 in March 2022. Lipez envisioned "Knock Off the Hat" as being the first in a series featuring Clifford Waterman.
Also, under the pseudonym Richard Stevenson, Lipez over four decades (beginning in 1981 with "Death Trick") wrote 17 mysteries featuring the queer detective Donald Strachey. "Chasing Rembrandt," the last of the Donald Strachey series, will be released by ReQueered Tales in fall 2022.
The Strachey mysteries, set in Albany, N.Y., in the late 1970s, 1980s and 1990s, are less dark than "Knock Off the Hat." Donald Strachey, his lover Timmy and many of the other queer characters dance, cruise, and indulge in camp humor. Yet without being preachy, the Strachey mysteries address AIDS and other serious issues.
"Knock Off the Hat" is as riveting as the best of Raymond Chandler. Though it's highly entertaining, reading it in this "Don't Say Gay" era, is sobering. The novel with its depiction of a time when queers had no rights is a chilling reminder that we can't afford to be complacent.
This isn't meant to be a downer. Libation in hand, treat yourself this summer. Check out "Knock Off the Hat."