My gratitude for a lifetime of service
Jewel Thais-Williams being honored with square at The Catch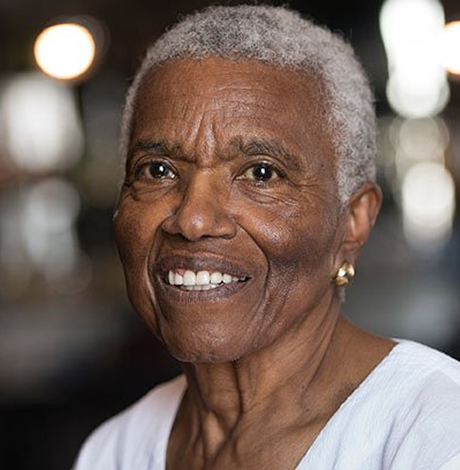 The desire and ability to give is a gift. This gift is not given to everyone. And many who are called upon to serve do not answer the call. I am grateful that I was a chosen servant and thankful that there were many hearts and souls that chose to take this journey with me.
My lifetime of service was motivated as a young child. One of seven children who grew up with very little, I watched my hard-working parents share the little we had with neighbors, family, friends and even strangers. It was a time in life where neighbors and neighborhoods were different. We shared with and looked out for each other.
As a result of growing up in that type of caring environment I knew early on that acquiring a family of like-minded folk was something that would keep me going through the adversities of my internal crises – being Black, female, lesbian and the dreaded 'darker skinned child' – and all that went with that.
My first instinct to rid myself of all of the stigmas attached to the 'who' I was centered on becoming an entrepreneur in order to make money. I figured that with money I didn't have to care about what people thought about me. After spending years working my way out of several jobs — a stint as a boutique owner, and finally opening up the Catch in 1973, which I'm proud to say grew to become the largest Black-owned nightclub in the country and the largest gay club in Los Angeles — I finally came to the realization that it wasn't about the money. I truly found solace in helping others. And, the desire to help others ultimately led to activism.
During the AIDS epidemic of the 80s and 90s, I was led to help co-found the Minority AIDS Project and the Imani Unidos Food Pantry. We set up cots in the parking lot behind the Catch primarily to provide refuge for infected folk who had been turned away by their families and had no place else to go.
With my long-term spouse, Rue Thais-Williams, I co-founded Rue's House, the first housing facility for women with AIDS and their children in the United States. Many lived and died there. It was a horrific time, but we rolled up our sleeves and did what we could to impact the crisis facing us.
Confronted with the continuing health crisis challenging the less fortunate, in 1998 at age 60, I earned a Master of Science degree in Oriental Medicine and in 2001, I opened the Village Health Foundation. In addition to offering alternative healing methods for many of the preventable illnesses like hypertension, diabetes and high cholesterol, we also offered a safe haven for those already impacted with chronic HIV/AIDS disease.
Services at the Village expanded based upon need. Besides all of the health disparities facing the disenfranchised, including HIV/AIDS, herpes and the wide array of other sexually transmitted diseases, we soon found that sexuality choices also brought with it a range of other problems including poverty, homelessness, and mental health concerns related to homosexuality, homophobia and transgender issues.
Sometimes, dealing with these issues also led to drug use and abuse, alcoholism and other reckless behaviors. We had our work cut out for us. My 'children' needed help. But we were up for the task.
As the family continued to grow, I became mother, father, sister and cousin to my many daughters, sons, nieces, nephews, employees and friends. In addition to treating and educating my ever-expanding family, through the Village we also offer services that include nutrition counseling and pain management.
I discovered and reconfirmed over and over that giving to others actually is also giving to yourself. I never worried about giving. And, everything that I have given I've gotten back 100-fold. This has and continues to keep me going.
Growing older I learned to take seriously the African proverb:
When elders are lost, adults are lost;
When adults are lost, youth are lost.
We can't afford to lose. There is too much at stake.
Like the Rev. Dr. Martin Luther King, Jr., I want to be remembered as a Champion for Justice. And as Dr. King also once said: "Life's most persistent and urgent question is 'What are you doing for others?'" I take that as an ongoing personal challenge to myself.
I am grateful to have been allowed to play my part in positively impacting the lives of many by allowing my steps to be guided and by answering the call to serve.  And, by the grace of God, I am thankful that I didn't have to take this journey alone. Thank you to all who have been there with me.
Jewel Thais-Williams will be honored at 3 p.m., Saturday, Oct. 5 when City Council President Herb Wesson officially dedicates the 'JEWEL THAIS-WILLIAMS SQUARE' at the former Jewel's Catch One, 4067 W. Pico Blvd. (at Norton Avenue, three blocks east of Crenshaw Blvd.) for her many years of service to underserved communities. This event is free and open to the public.
Worshiping Bob Dole Erases LGBTQ Grief
We must acknowledge how destructive he was-Bob Dole hurt us very badly, & the nation must never forget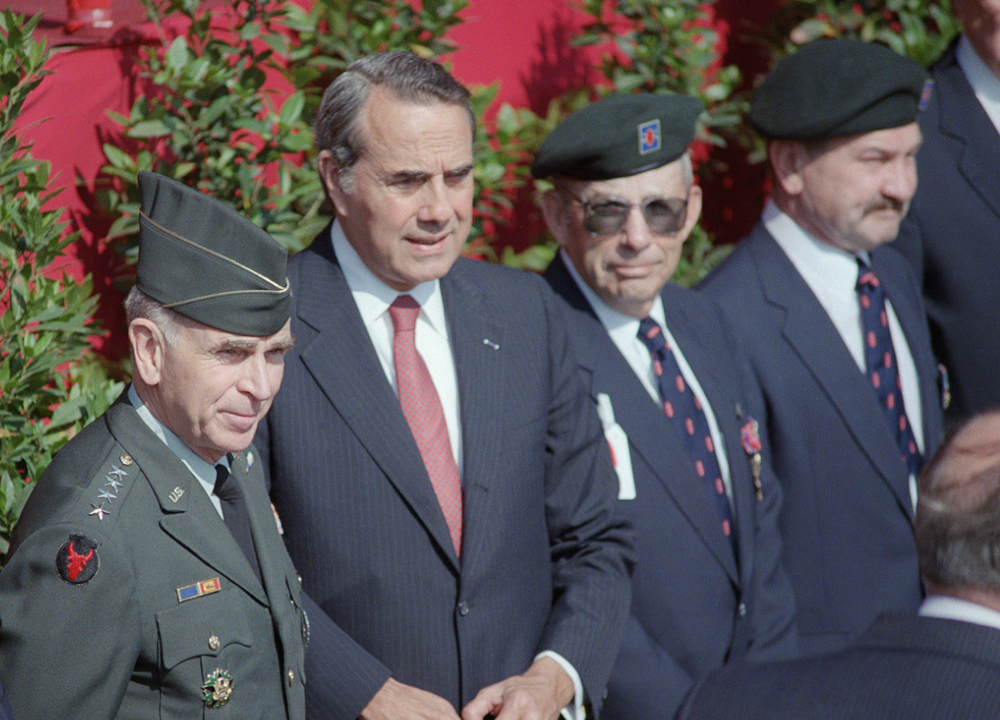 By James Finn | DETROIT – If I have to read another news story or opinion piece about how Senator Bob Dole, who died yesterday, was a "champion of bipartisanship" or an exemplar of bygone civility, a "Stalwart of the Senate," I swear I'm going to lose my lunch, which I haven't even eaten yet.
I don't want to speak ill of the dead, and this column is not a personal attack. I know the senator's family are grieving, and I respect that. Nonetheless, as a member of a traditionally despised minority, as a gay man with a long history of LGBTQ/HIV advocacy, I'm tired of seeing queer concerns trivialized and erased, which seems always to happen when conservative leaders pass away. As a society, we must stop doing that.
Senator Dole made life hell for gay service members
Senator Dole served in World War II, and like many LGBTQ people, he served with distinction. He was awarded a purple heart for being wounded and a bronze star for bravery. In the photo above, Dole is attending a 1984 victory commemoration in Rome.
I was 900 miles away at the time, a closeted gay man serving in the U.S. Air Force in West Berlin, the recipient of a high-level security clearance I committed a felony to receive. My crime? I swore untruthfully that I was not gay. Just having a same-sex experience in the military in 1984 was a felony-level offense, another crime I'm unashamed to be guilty of. Senator Dole worked to keep that "crime" in place, even though being gay in wartime was a very different story.
Good enough to die, not good enough to serve in peacetime
In 1984, I resented being criminalized, especially because I knew gay soldiers had almost never been discharged for being gay during World War II. That only started in scale during the anti-gay "Lavender Scare" of the 1950s that accompanied McCarthyism. The ensuing witch hunt destroyed countless queer lives.
But like magic during the Korean and Vietnam wars, gay soldiers again became temporarily good enough to die for our country. No policies changed, but discharges for homosexuality plummeted as the need for soldiers grew. For a wrenching first-person account of gay Vietnam-era soldiers, see Charles Nelson's semi-autobiographical "The Boy Who Picked the Bullets Up."
When the Vietnam War ended, discharge rates for gay soldiers shot right back up, but the military's gay witch hunt didn't really take off until Senator Dole led Congress to stymie President Bill Clinton's pledge to end the military gay ban.
Dole worked hard to keep gay servicemembers out of the peacetime military, centering hateful homophobic tropes
When President Bill Clinton tried in 1993 to lift restrictions on gay servicemembers, the Republican Party fiercely objected, Bob Dole taking point. Lawmakers, including Dole, repeatedly raised concerns about the privacy and safety of straight soldiers, feeding into stereotypes of gay people as sexual predators, validating straight men's disgust toward gay men.
Bipartisanship? You bet! Homophobic Democrats and Republicans clasped hands.
On November 16, 1992, Democratic Senator Sam Nunn went on CBS's "Face the Nation" and uttered the following homophobic words:
We've got to consider not only the rights of homosexuals, but also the rights of those who are not homosexual and who give up a great deal of their privacy when they go in the military.
LGBTQ people everywhere cursed at Nunn's horrifying implications. In a spirit of bipartisanship, Dole endorsed that homophobia the same day on NBC's "Meet the Press," saying any proposal to allow gay people to serve openly would "blow the lid off Washington."
Thanks in large part to Dole's leadership, Clinton's proposed legislation went down in flames, replaced by the bipartisan 1994 "Don't Ask Don't Tell" policy that led, counterintuitively, to the biggest anti-queer witch hunt in U.S. military history. Commanders, who had previously needed proof of homosexual conduct that would stand up in court, could now discharge gay servicemembers merely for being spotted in a gay bar, subscribing to gay publications like the Advocate, or being overheard discussing their sexual orientation. Several of my friends and former military colleagues went down like that, though I had already left the military for New York City life of queer/HIV activist
For 17 years, discharges for "homosexual conduct" soared, until the Obama administration finally ended the ban on gay servicemembers in 2011. Then, contrary to all the homophobic doomsayers like Nunn and Dole, absolutely nothing negative happened to the military. The gay people who had been there all along just stopped living in fear.
Senator Dole was an obstacle in the fight against AIDS
When it comes to politicians being revered despite grievously harming LGBTQ people, Ronald Reagan most frequently comes to mind. His refusal to take the AIDS crisis seriously in the the 1980s led to horrific levels of unnecessary death. So when people offer him up as a paragon of bygone civility and cooperation, we queer folks often gasp in shock. It's not just that we tend to be progressive and deplore his destroying the labor movement and pushing false economic "trickle-down" theories that set up today's vast income disparities.
We despise Reagan for killing us by inaction.
While he was smiling on camera from the Oval Office like everyone's favorite grandfather, we were dying in shocking numbers. By 1987 when Larry Kramer founded Act Up, we were out in the streets chanting "Stop killing us!" We were demanding the federal government end its apathy, marshal its immense resources to make the HIV epidemic a serious national priority. That Reagan didn't care and wouldn't act is a matter of commonly understood history.
Less well known is that Senator Dole was as callous and apathetic as Reagan
Poz Magazine interviewed Winnie Stachelberg of the Human Rights Campaign (HRC) in 1996 when Dole was running for President. She stated flatly what most of us AIDS activists knew from direct experience: "Senator Dole has not been a friend to the AIDS community." At a time when moral vision and leadership were needed to prevent great suffering, Stachelberg said, "[Dole] in no way has been proactive or actively supportive."
Quite the opposite: while Dole eventually voted for the critical 1995 Ryan White CARE Act, he did so reluctantly after repeatedly refusing to allow the funding bill to come to the Senate floor and after voting for "poison pill" amendments arch-homophobe Senator Jessie Helms introduced to make the Act too toxic to pass.
Eventually, heroes like Dr. Anthony Fauci of the CDC and Peter Staley of Act Up and TAG pushed policies and research forward that resulted in effective treatment for HIV and saw a vast reduction in suffering and dying, but none of us involved in that effort can forget that Senator Bob Dole chose to obstruct us rather than help us.
Was Bob Dole a homophobe? Does it matter?
I don't know what was in the senator's heart, and I don't think his private thoughts matter. Much is made of his returning a campaign contribution from the gay Log Cabin Republicans in 1995. Some say his initial assertion that he could not endorse their "gay agenda" was outweighed by his later changing his mind. New York Times theater critic and editorialist Frank Rich (who is straight) used the occasion to opine that Dole was "no homophobe" and an "unambiguous opponent of anti-gay discrimination."
I remember reading that column with a level of astonishment informed by Dole's unapologetic public opposition to gay military service, his implacable opposition to same-sex marriage, and his repeated obstruction of HIV funding. I wondered what an "ambiguous" opponent might look like.
The long and short is that Dole DID oppose gays in the military, DID oppose same-sex marriage, and DID act as a serious obstacle to AIDS funding. And he did it all in the name of congenial politics.
I'm not saying that to label him a monster. I'm not saying that to disparage the Republican Party. I'm not saying it to be a contrarian the day after his death. I'm saying it because I'm tired of reading about what a nice man he was and how his political style is something we should all aspire to — when nobody is talking about how grievously he hurt LGBTQ people.
I'm tired of being a member of such a small minority that nobody cares
Somebody should be writing these truths today, but you won't find them in the pages of the New York Times, the Washington Post, or any other mainstream source, not while, as NBC News puts it, "Bipartisan tributes pour in after death of Bob Dole."
Everyone is writing about what a "nice" man Bob Dole was, what a "good" man he was, what a "decent politician" he was. To do that, they must ignore that he was the opposite of nice and decent to LGBTQ people. They have to erase our issues, concerns and grief. They have dismiss our dead and our destroyed.
I don't hate Bob Dole, nor do I wish ill on those who loved him as a friend and family member. But as a nation, we must not dismiss and erase LGBTQ people.
Bob Dole hurt us very badly, and the nation must never forget.
********************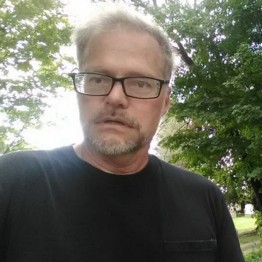 James Finn is a former Air Force intelligence analyst, long-time LGBTQ activist, an alumnus of Queer Nation and Act Up NY, a regular columnist for queer news outlets, and an "agented" but unpublished novelist. Send questions, comments, and story ideas to [email protected]
********************
The preceding article was previously published by Prism & Pen– Amplifying LGBTQ voices through the art of storytelling and is republished by permission.
How twisted and amoral has America become?
We will all die in some version of stone cold obscurity if we let compassion die quietly. Silence Still = Death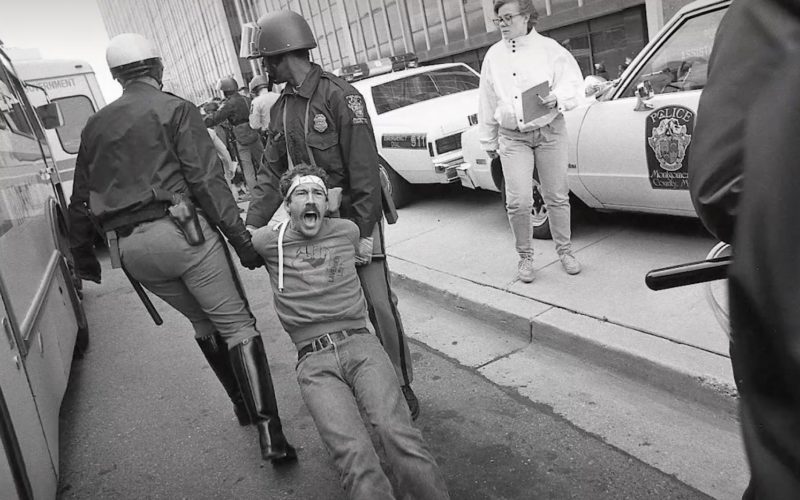 By Karen Ocamb | WEST HOLLYWOOD – Dec. 1, 2021 – a date that will live in infamy for so many reasons, not the least of which is the announcement of the new Omicron variant coronavirus case in the US.
Yesterday, the Los Angeles Times reported it's in LA. The Times also reported: "The Omicron variant, now present in at least 23 countries around the world, was probably incubated in the body of a person with an immune system battered by HIV or another immune-compromising condition that can cause a prolonged coronavirus infection, according to the South African scientist who detected the fast-spreading genetic mutant."
From the beginning of COVID, those of us with some familiarity with the AIDS crisis have been stunned by the odd similarities. COVID is, in fact, the mysterious fatal airborne disease everyone first thought HIV/AIDS was.
Remember how people panicked and were afraid to be in the same space, touch an object owned by a person with AIDS, share a cigarette or a straw or eating utensils with someone infected with HIV lest the user catch AIDS? Eventually, the CDC said that's not how HIV is transmitted – it's not airborne.
Nonetheless, people with HIV/AIDS were stigmatized, shamed and ostracized – which is why we had to take care of our own. Today, the CDC is begging the public to recognize that COVID and its variants ARE airborne and easily transmitted. But instead of panic, too many Americans inconceivably believe wearing a mask to protect themselves and others somehow deprives them of their freedom.
And scientists tethered to the so-far fruitless search for an HIV/AIDS vaccine applied that work to creating COVID vaccines with unprecedented speed – which has been met with loud hostile protests from millions of anti-vaxxers who search Google for remedies that conform to their conspiracy theories.
This is just mind-boggling to those of us who witnessed, protested and survived the AIDS crisis. I vividly remember the shouting match that broke out between Project Inform's Martin Delaney and Being Alive's Dave Johnson in 1989 over who should get experimental HIV drugs first as the foot-dragging FDA started to consider compassionate release of experimental AIDS drugs on a parallel track while continuing their efficacy tests.
Delaney was in West Hollywood to discuss the very controversial drug Compound Q that Jim Corti smuggled out of China. Despite some dire news reports, gay men clinging to life were clamoring to get into Delaney's trials. Desperation was choking the hope out of everyone in that WeHo Park Auditorium as HIV-negative Delaney and HIV-positive Johnson debated whether experimental AIDS drugs should be triaged so only those with the best chance of getting better should get the drugs first or they should go to the people closest to death.
Let that sink in. West Hollywood Park Auditorium was the frontline bunker in a virtual war zone with young gay squad leaders arguing over who gets saved and who's left to die.
This Dec. 1, World AIDS Day, occurred during the 40th anniversary of the first CDC article announcing the arrival HIV/AIDS. Among the many commemorations by AIDS Healthcare Foundation, APLA Health, The Wall Las Memorias, In The Meantime Men, and the AIDS Monument in WeHo — ACT UP/LA announced they are creating a new oral history project (see actupla.org), including leader Mark Kostopolous (h/t Ann Bradley).
In a press release, ACT UP/LA recalled: "Activists took a stand to confront and demand redress of attitudes like those of Los Angeles County Supervisor Pete Schabarum, when he dismissed the recommendations of the County AIDS Commission [demanding an AIDS Ward at County Hospital] stating: "If you were to poll the man on the street, I think you would find the vast majority of the public really has no interest in the subject of AIDS and certainly could care less about the public financing, the needed programs that you've articulated."
But we cared. And in addition to protesting, pushing elected officials and creating institutions and agencies to meet the needs, we loved and took care of our brothers and sisters in a thousand small ways.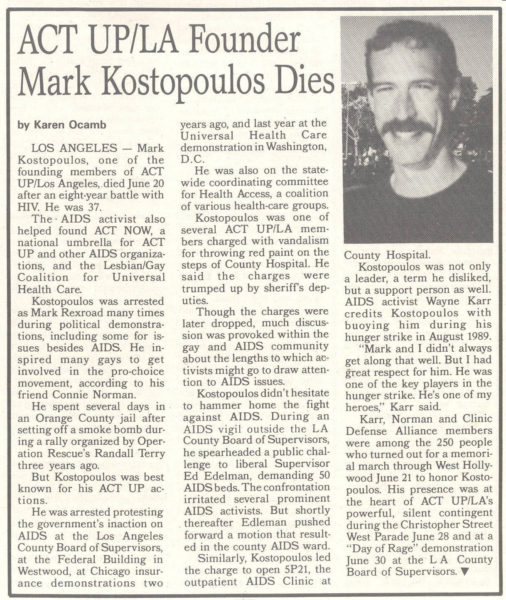 Allen is but one gay man whose name has been lost to all but his Latino lover. I knew Allen from our shared 12 Step program. One night he called in a panic, crying because he'd thrown up and soiled himself. His partner and his partner's mother – who didn't like Allen – were out for a dinner break in Silver Lake. I jumped in the car and dashed over. The lover left the door open in case paramedics needed to be called. Allen was so humiliated and afraid, he would have sunk into the bed and disappeared if he could have.
As I cleaned him up and gagged over the vomit on the floor, he kept apologizing for being a burden. And then he started talking about how he knew he was dying but couldn't talk to his partner about it. His partner was having difficulty watching Allen waste away, not knowing how to make it all stop and go back to their glorious time together. I just listened and stroked Allen's arm and wiped his fevered brow.
The partner and the mother were shocked to see me when they walked in, almost as if I was an intruder. As I explained why I was there, I could see Allen go from being happy to see them to looking like he was a hostage with Stockholm Syndrome. I stroked his hair back from his forehead as I said goodbye. He thanked me with his frightened eyes. I never saw or heard from or about him again.
Cut to today. So far, 777,000 people have died from COVID and its variants since the first case in California in Feb. 2020. To repeat: of 48.1 million COVID cases, 777,000 have DIED in 22 months, most in obscurity like Allen. Where's the protest? How twisted and amoral has America become?
We will all die in some version of stone cold obscurity if we let compassion die quietly. Silence Still = Death.
ACT UP Los Angeles Oral History Project
***********************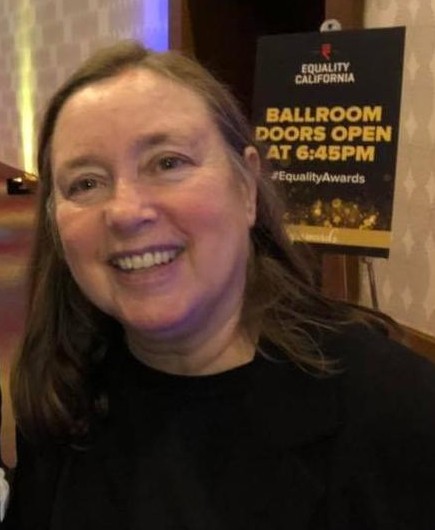 The end of LGBTQ+ rights is maybe here
The court is signaling that we are returning to a time where "community morals" are sufficient basis for law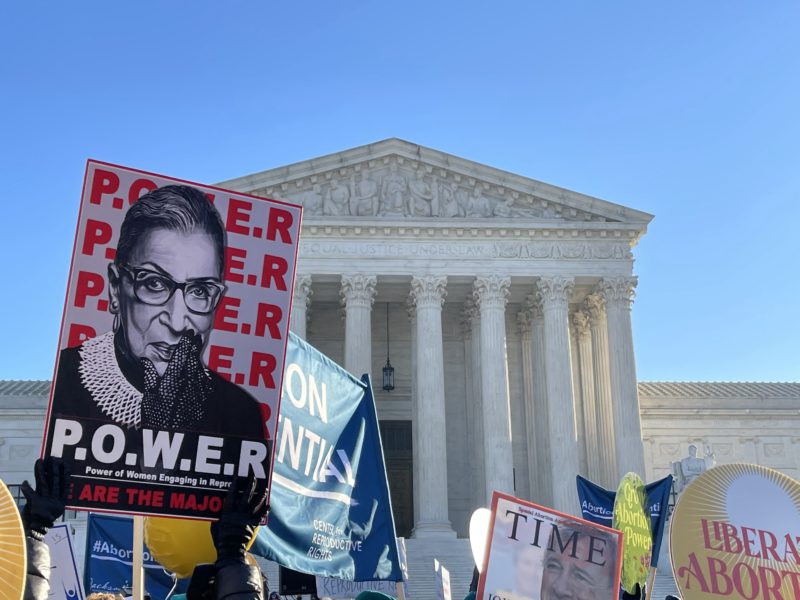 By Brynn Tannehill | FAIRFAX COUNTY, Va. – On Wednesday, December 1, 2021 the U.S. Supreme Court heard oral arguments in the case of Dobbs v. Jackson on whether to uphold Mississippi's ban on abortions after 15 weeks. This would effectively overturn Roe v. Wade, which holds that states cannot limit access to abortion "pre-viability".
The court appears poised to either overturn Roe v. Wade, or render it moot. This would reverse 50 years of precedent in the U.S..
It is also a sign that LGBTQ+ rights in the U.S are about to go backwards as quickly and irrevocably. During arguments, Associate Justice Brett Kavanaugh asked, "Why should this court be the arbiter rather than Congress, the state legislatures, state supreme courts, the people being able to resolve this?" He also suggested that the court should, "return to a position of neutrality on that contentious social issue rather than continuing to pick sides…"
The conservative majority of the court is declaring that anything that remains controversial should be overturned and kicked back to the states (or Congress) to be decided. Associate Justice Sonia Sotomayor noted under this theory cases like Obergefell (marriage equality) and Griswold (access to contraception) would have to be overturned as well.
The Mississippi solicitor general hand-waved away these questions by claiming that Obergefell was no longer controversial, so there would be no push to overturn it.
This is a lie, however. An amicus brief in Dobbs v. Jackson, submitted by the former Texas Solicitor General Jonathan Mitchell (one of the architects of Texas "abortion bounties" law), explicitly calls for the court to overturn Roe v. Wade, and Obergefell, Lawrence v. Texas, and Griswold along with it under the same legal theories.
Twelve states have "trigger laws" banning abortion that will go into effect the moment that Roe v. Wade is overturned. Similarly, 31 states still have laws or constitutional amendments banning same-sex marriage on the books that would go back into effect if Obergefell goes down, including California, Oregon, Colorado, and Virginia.
Fourteen states still have anti-sodomy laws that would make gay sexual relations illegal again if Lawrence is overturned.
Given that the bans on abortion are primarily based on religious beliefs, the court is signaling that we are returning to a time where "community morals" are sufficient basis for law, and that the Supreme Court will be reluctant to intervene.
Given that deceased anti-gay Associate Justice Antonin Scalia decried legalizing consensual sex between adults as a matter of equal rights or fairness, "The law is constantly based on notions of morality," he opined.
We are now at a moment where Scalia's vision of the law is dominant at the Supreme Court. Obergefell rests on Lawrence rests on Roe rests on Griswold. With Roe gone or rendered impotent, the house of cards will almost certainly fall, Pandora's Box will open, and all the horrors in hell will pour out of it.
States like Texas would dearly love to overturn Obergefell and will almost certainly file to do so within weeks of the court releasing its decision in the Summer of 2022. This sets us on a course for Obergefell to be overturned in 2024, and Lawrence a few years later.
Conservative states would also target the 1996 case of Romer v. Evans, which ruled that states cannot pass laws targeting minorities without a rational basis beyond "community morals". With these re-established as a basis for law, Romer is probably doomed as well, allowing red states to pass all sorts of nasty laws that deliberately target LGBTQ+ people.
For example, they could pass laws banning transition related care for all trans people, not just youth. Or, they could pass a law forbidding the state, or state contractors, from hiring "known homosexuals". Or create a special "potential sex offender" list for anyone diagnosed with gender dysphoria and make most health care professionals and teachers mandatory reporters.
The list of potential horrors once Obergefell, Lawrence, and Romer are gone is almost endless. All three of them are almost certainly doomed if the signals we're getting from the court are an accurate indication.
It's reasonable to believe all three will be gone by 2028, if not sooner. When they're gone, the only thing preventing states dominated by the GOP from going for the metaphorical jugular is if they somehow, inexplicably, decide that they're going to tolerate LGBTQ+ people in their midst, when they don't have to.

Our community's continued existence is counting on the GOP to collectively develop empathy for us and forgo the chance to "Make America Great Again" by going back to 1954 when queers had no rights and were all confined to the closet.
That's a sucker's bet if I ever saw one.
*********************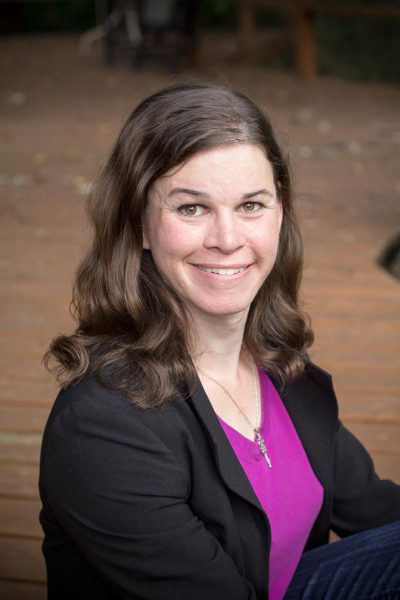 Brynn Tannehill is a senior analyst at a Washington D.C. area think-tank, and is the author of "American Fascism: How the GOP is Subverting Democracy."