Becoming whole
A new era for LGBTQ+ America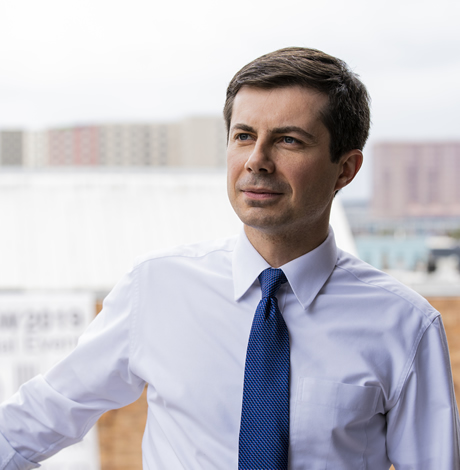 (Editor's note: This is edited from a summary of Mayor Pete Buttigieg's 18-page LGBTQ Equality Plan on PeteforAmerica.com.)
To be LGBTQ+ in America today is to enjoy freedoms hard-won by trailblazers who came before and to feel the urgency of an unfinished promise of full equality under the law….
Twenty years ago, an awkward teenager at St. Joe High School in South Bend, Indiana, who didn't know a single out LGBTQ+ student there, never would have imagined how far we would come as a country. But what does our country look like to a teenager in 2019, just starting to realize who they are? What future do they see for themselves?
They see an administration that has unacceptably deemed people who risk their lives for their country as unfit for service because they are transgender. They see a government that is allowing clinicians to refuse to treat patients who are LGBTQ+. They see a president who, when asked about LGBTQ+ rights by a reporter, joked of his vice president: "Don't ask that guy—he wants to hang them all!"
They see more states covering gender-affirming procedures, but they also see schools refusing to allow trans students to use the bathroom of their current gender. They see people with HIV living vibrant lives, but they also see people who cannot afford the treatment they need. They see gay nightclubs opening up across the country, but they can't forget Pulse. They see transgender people, primarily Black transgender women, murdered at alarming rates. They see a country where they are still not fully free or safe and one in which they still don't feel like they fully belong.
In the past week alone, four out of five LGBTQ+ youth felt down or depressed, more than two out of three reported feeling worthless, and last night, almost all had trouble sleeping. This past year, LGBTQ+ Americans were twice as likely to suffer from mental illness as their straight peers, and almost one in two transgender people considered suicide.
Across much of our country, discrimination and the ever-present fear of it continue to govern aspects of LGBTQ+ people's lives. Can I be who I am and keep my job? Can I hold the hand of the person I love in public? Which bathroom can I use safely? Will I be able to raise a family or not be harassed at school? Can I live here and be happy? Will I ever be accepted?
When I'm president, I hope these questions will start fading away. We will share solutions big enough to meet the challenges the LGBTQ+ community faces while bringing the American people together to understand that our freedoms are bound up in each other.
For LGBTQ+ people, like for other marginalized groups, the political has always been extremely personal. This is why our policy is inspired by LGBTQ+ people's stories: by the war that breaks out in the heart of a young person when they realize that a basic fact about them makes them more likely to be feared, and the immense joy that comes with finally knowing with certainty that you belong….
Each of us has our own story. And when I'm president, I will use the power of the presidency to tear down the walls that have excluded far too many LGBTQ+ people for far too long. Major policies:
On equality:
●  Pass the Equality Act, so that LGBTQ+ people can no longer be denied a job or housing.
●  Ensure that the freedom of religion is not the freedom to discriminate.
●  End the blanket ban on blood donation for gay and bisexual men and replace it with a science-based approach.
●  Protect and respect the rights of intersex people's bodily autonomy, including banning medically unnecessary genital surgeries on intersex infants and children.
On health:
●  Guarantee that every LGBTQ+ person has access to affordable health coverage through Medicare for All Who Want It.
●  End the HIV/AIDS epidemic by 2030, which is disproportionately affecting gay men of color and transgender women.
●  Pass the LGBTQ+ Suicide Prevention Act to address key risk factors for deaths by suicide.
On youth and families:
●  Prohibit violence, bullying, and discrimination based on sexual orientation and gender identity and ensure that all students can learn in safe, supportive environments.
●  End "conversion therapy" for good.
●  End youth homelessness as part of a comprehensive housing agenda.
●  Pass the FAMILY Act so new parents, including LGBTQ+ parents, get time off from work to take care of family, including chosen family.
On community:
●  Launch a "We Belong National Mentorship" program modeled on My Brother's Keeper and other successful peer-to-peer mentoring efforts, and focused on supporting LGBTQ+ youth.
●  Increase funding for community-based programs that support the LGBTQ+ community.
On justice:
●  Ensure the safety of all LGBTQ+ people, especially transgender women of color, by vigorously enforcing the Matthew Shepard and James Byrd Jr. Hate Crimes Prevention Act and training law enforcement to provide respectful, appropriate and equitable treatment to all.
On honor:
●  Honor the contributions of the LGBTQ+ veterans and service members, starting by rescinding the transgender military ban.
●  Review and restore honorable discharges and appropriate benefits to veterans discharged solely based for being LGBTQ+.
●  Fund and promote the ongoing documentation and celebration of LGBTQ+ arts, history, and culture.
●  Increase the representation of LGBTQ+ people and history in our National Parks System.
Leadership:
●  Become a global leader on LGBTQ+ rights, including by strengthening protections for LGBTQ+ immigrants and refugees.
●  Recognize the right to refugee status and asylum in U.S. for individuals being persecuted for being LGBTQ+.
●  Lead against persecution and discrimination of LGBTQ+ people on the global stage, and encourage our ambassadors to be spokespersons for LGBTQ+ rights as human rights.
●  Build an Administration that reflects the diversity of America, including LGBTQ+ Americans.
Communists in closets, queering progressive history
Biologist E.O. Wilson writing in On Human Nature: "Homosexuals may be the rare carriers of the altruistic impulse in the human species"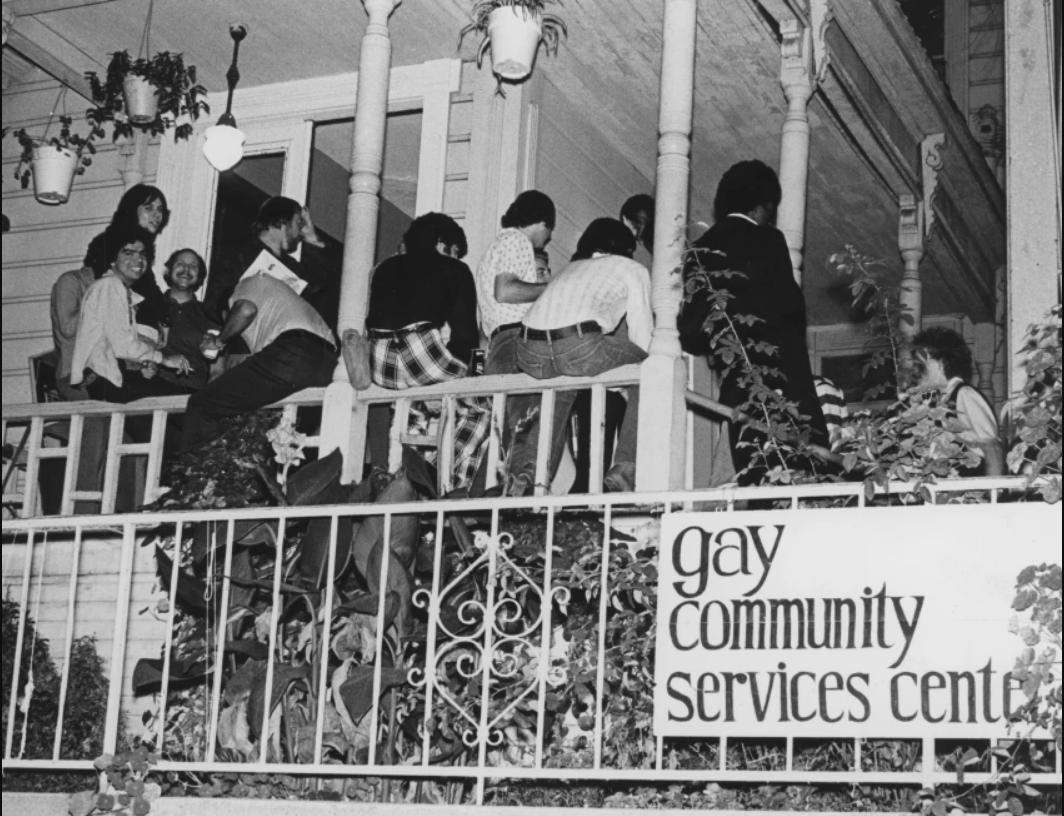 By Don Kilhefner | WEST HOLLYWOOD – Growing-up as a poor, working-class kid in very conservative Lancaster County, Pennsylvania—Amish-Mennonite-Central—my budding intelligence always seemed to naturally lean Left on the political compass.
In the late 1950s at Millersville University, a branch of the Pennsylvania state university system, Maynard Keynes, a gay man, Frederick Engels, Karl Marx, as well as Adam Smith, entered my consciousness and political vocabulary.
In my early 20's, I began correspondence with Gus Hall (1910-2000), head of the Communist Party USA (CPUSA), and Norman Thomas (1884-1968), head of the American Socialist movement and six-times presidential candidate. Their short notes back to me were supportive and encouraging. I was in love with their ideas.
It was a brief marriage.  It ended in deep disappointment but not cynicism. At that time, I discovered the words "bourgeois decadence" which Marxist/Communist ideology said resulted in homos like me who frequently had lust in my heart (Jimmy Carter, yes!) for men.
Communist ideology advocated that it would be best if gay men were not around.  [The persecution by hetero supremacists then was primarily directed against gay men.]   Those pesty gay flies required a hetero supremacy fly swatter.  In 1934, the Soviet writer Max Gorky declared in Pravda, "Destroy homosexuals—Fascism will disappear."
It's also worth noting that the Encyclopedia of Homosexuality (Volume 2) states, "There can be little doubt that, as far as they thought of the matter at all, Marx and Engels were homophobic…."
All kinds of stupid trash-talk and pseudo-intellectual bullshit occurs in hetero dominant cultures regarding gay people—dehumanization always, genocide usually.  When it comes to gay and lesbian people, there is very little difference between right-wing or left-wing dictatorships, as well as democracies—all suffused by hetero superiority.
I kept evolving as a self-accepting gay man. Soon, I discovered Walt Whitman and Allen Ginsberg, beginning a life-long love affair with all things gay and, to tell the truth, all things "decadent."
I appreciate still very much the message in Marx's Das Kapital that helped me understand industrial capitalism as a system of oppression and how that system created much suffering for working poor people, like my parents. The book's insights are still relevant today with our old-wine-in-new-bottles techno-surveillance, billionaire, capitalist economic structures of the small, large, and Big Gulp-sizes.
During much of the 20th century, Marxism was an important, but organizationally-shadowy, intellectual presence on U.S. college campuses and in U.S. culture. In 1938, the CPUSA purged suspected gay and lesbian members. It was not until 1991 that the CPUSA voted to admit for the very first time openly gay and lesbian members, 23 years after the 1969 Stonewall Rebellion and the truly-revolutionary Gay Liberation movement had already quickly transformed the lives of American homos. Only in 2005 did CPUSA unequivocally support LGBT rights—2005!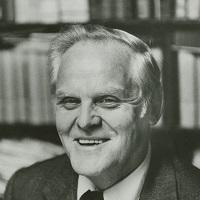 In the 1920s and 1930s, many times the best, brightest and most creative of that generation, many of them gay and lesbian, were drawn to the idealistic possibilities on the new, Marxist horizon that promised a more equitable society and believed that the CPUSA would help to facilitate that revolution.  Stalin's purges and the Soviet invasions of Hungary (1956) and Czechoslovakia (1968) ended in disillusionment by most CPUSA members and supporters. 
By the end of the 20th century, Gus Hall bellowed against glasnost, perestroika and homos like an old, bull mastodon sinking into the La Brea tar pits.  The CPUSA bifurcated into a reactionary Party led by Hall which soon became largely irrelevant and fellow travelers who left the Party, becoming largely absorbed into the eruptions of democratic socialism in the early 21st century.  
Bettina Aptheker and Communists In Closets
Recently, Bettina Aptheker has written a much needed, growing edge historical account about gay and lesbian people and their involvement within the Old Left, with particular emphasis on the CPUSA and its numerous front groups.  The history of queers and the New Left remains to be written.  Aptheker's book is titled Communists In Closets: Queering the History 1930s-1990s (Routledge). 
She came out publicly as a Communist in 1962 through the Free Speech movement in Berkeley and as a lesbian in 1979, 10 years after Stonewall. Evidently, being publicly Red was easier than being Lavender.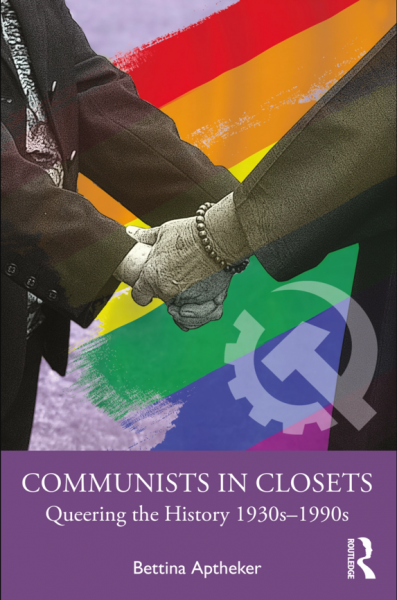 Ms. Aptheker is an astute academic historian in her own right, and, as is always routinely mentioned, like now, is also the daughter of Herbert Aptheker (1915-2003), a distinguished Marxist historian and author of numerous books on African-American history and historiography, particularly his outstanding American Negro Slave Revolts in 1943. I first encountered his voluminous research on Black history while a history graduate student at Howard University in the mid-1960s and came across him again in the late 1960s while at UCLA through my anti-Vietnam War movement participation. I lionized him.
In 2003, Ms. Aptheker gained my deep esteem and compassion when in her Intimate Politics: How I Grew Up Red, Fought for Free Speech and Became a Feminist Rebel she courageously revealed openly that in her youth she had been sexually molested often by her father.
As soon as Amazon Prime delivered the book, I immediately began reading Communists In Closets, devouring it in two sittings. With growing excitement, I soaked up the new gay and lesbian historical information. During a second reading a few weeks later, my gay-centered critical intelligence kicked in and questions began to emerge. I'll share both experiences.
First Reading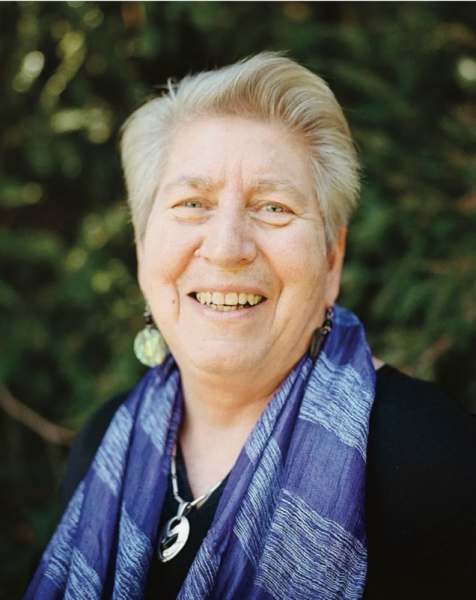 It was refreshing and delightful reading about 20th century gay and lesbian political and cultural activists that I had never ever heard about previously and my admiration for these ancestors grew the more I read.  For a change, it was not just about the privileged ones and celebrities, the glitterati and literati.  It's mostly about ordinary gay and lesbian people with strong social consciences that guided their embodied political and social justice work from early to late in the 20th century in the United States and internationally. Ms. Aptheker also makes them whole people by also including snippets about their love and lust lives.
The CPUSA was founded in 1919 as an offshoot of the early militant labor union movement. Closeted gay and lesbian people joined the nascent Party, as Ms. Aptheker makes clear, even though their proclivities were often apparent if you had eyes to see.
In 1938, in the customary ways of hetero supremacists, the CPUSA leadership kicked out known and suspected gay and lesbian people and forbid their membership as security risks. Through blackmail, it was claimed that homos might reveal the Party's clandestine machinations and secret membership, the same lame excuse used by the U.S. State Department—as if heteros could not be blackmailed or security risks, only homos.
When the blackmail issue came up in the early Gay Liberation movement, we said, "You can't blackmail an honest person.  Come out."  In the early 1970s, conservative homo opponents of the militant Gay Liberation Front of Los Angeles used "red baiting" as a tool to discredit Morris Kight and me, like in 1953 it destroyed the Mattachine. 
Kight was referred to in print as "Moscow Morris" and I was called "Peking Don" and rumors were spread that identified me as a hetero member of the Socialist Workers Party (Trotskyites) sent to take over GLF for the SWP—all balderdash.  In those days, the way to destroy any social change movement was to label it "Communist."
Gay and lesbian people's contribution, even leadership, to radical, 20th century social change movements, as gay and lesbian people, is often not acknowledged by historians, talked around, or even erased in the Old Left. Like a cultural archeologist, Ms. Aptheker has unearthed layer upon layer of buried, closeted and not-so-closeted queer treasures. After 55 years of making and assiduously studying gay history and political culture, 95% of the names are new even to me, silently ohing and ahing as I read.
In a sacred way, let me call out a few names of these gay and lesbian ancestors: Harry Hay, Lillian Wald, Anna Rochester, Gerald Meyer, Maud Russell, Bertha Capen Reynolds, Marc Blitzstein, David Graham DuBois, Virginia Mercado, Marge Gelders Frantz, Betty Boynton Millard, Bayard Rustin, Elanor Flexner, Lorraine Hansberry, and many, many more—I could go on for pages.
They were involved, many times in leadership positions, sometimes as foot soldiers, in every progressive social change and social justice cause you can think of in the 20th century.
Even though they were forced to hide their true selves, they lived lives of righteous integrity and important social contribution. LGBTQ people, and others, as I keep reminding, you have a history you can be proud of.
As I laid down Communists In Closets, sitting with my eyes closed, thinking and feeling the book, the prophetic sentence by evolutionary biologist E.O. Wilson in his 1978 Pulitzer Prize-winning On Human Nature came floating to mind, "Homosexuals may be the rare carriers of the altruistic impulse in the human species."
Second Reading
A few weeks after my emotionally-exuberant, first reading of Communists In Closets, I read the book again.  The second reading engaged my gay-centered critical intelligence, causing me to have a dialogue with the book, less a conversation with Ms. Aptheker, and more with my pre-1950 gay and lesbian ancestors written about in the book.  This is how the dialogue went:
The questions I'm about to put to you collectively are asked with great respect and admiration for the radical social change work of your generations. There is something, however, I don't understand. You Marxists, CPUSA members prior to 1938 and after, Leftist good trouble- makers, and social change warriors excelled at political analyses of social problems, articulated the sources of oppression for a wide variety of minorities and classes, and organized people from different sectors of society to address these problems.
So, why didn't you use those same skills and abilities to analyze the sources of gay and lesbian oppression and organize against the discrimination hurled at you? Why didn't you fight back, even one of you? Why didn't you organize homos? You knew how.
Why did it take until 1950 for homos in the U.S.—Harry Hay and the other six progressive men who organized the Mattachine—to call us an oppressed minority group with a unique homo culture? [A very short-lived attempt was made by Henry Gerber to organize a homo group in the mid-1920s in Chicago, but it was quickly crushed by the police]
I don't get it, and I'm a veteran gay activist playing on your team. Is there something about the depth and depravity of hetero supremacy in the first half of the 20th century in the U.S. that needs to be brought into clearer historical focus? Or, was it something else?
Yes, I totally understand your point of view.  I agree that there was systemic and institutionalized hetero supremacy throughout the Western world that shamed and devalued you.  Yes, you could lose your families and jobs. Yes, lobotomies were done on you involuntarily with ice picks. Yes, yes, every religion called you sinful, inferior, and disgusting, and laws at every political level made it possible to arrest you for being openly you.  Yes, the psychologists poisoned your minds. I understand why suicide was a rational way out for some. Yes, dead homo bodies were found in ditches along country roads and no one cared.  
Why did no one fight back and tell Gus Hall and the other hetero chauvinists to shove it, so to speak? This is an extremely friendly question.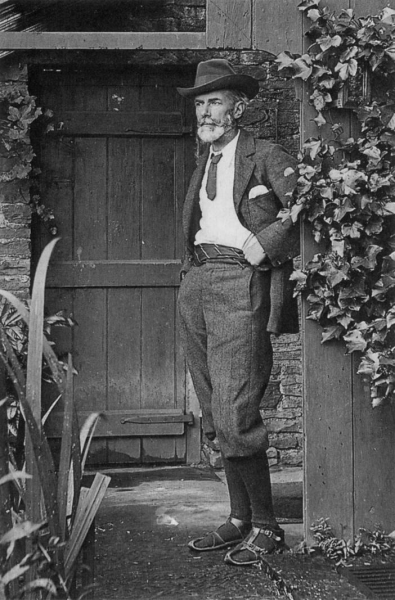 Did you not know about Edward Carpenter (1844-1929), an openly gay man in England who lectured publicly throughout that country about socialism, women's equality, and the intermediate type (his term for homos instead of 'sodomites') and wrote books on these subjects?
Did you not know about Karl Heinrich Ulrichs (1825-1895), an openly gay man in Germany, a lawyer, who assertively and publicly fought back against hetero supremacy there?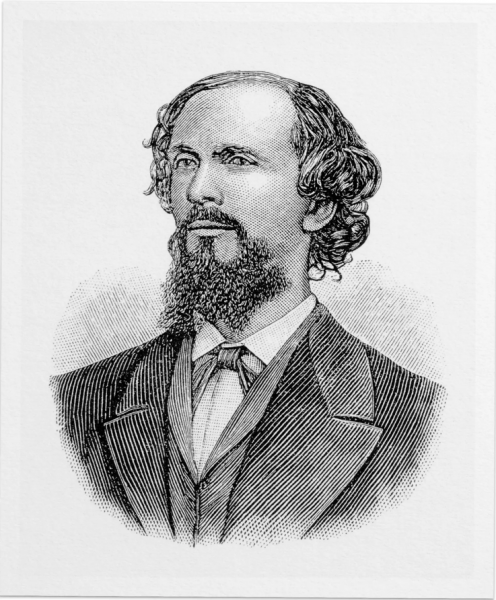 Did you not know about the new, so-called scientific field of sexology that emerged at the end of the 19th century in Europe which first coined the terms 'heterosexual' (good, normal) and 'homosexual' (bad, abnormal). In Germany, a very visible and published Magnus Hirschfeld (1868-1935) and his Institute in Berlin contributed to a pro-homo, law reform political agenda.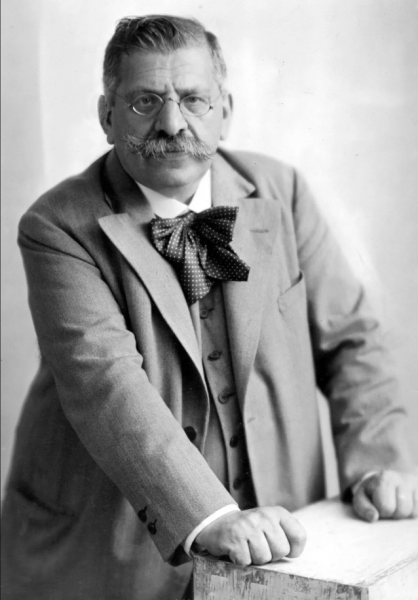 Did you not know about the relatively open gay, lesbian, and trans life and culture during the Weimar Republic (1918-1933) in Germany with homo organizations, publications and a proto gay community, destroyed by the Nazis, and advances in several other European countries.  Both the Communist Party and Social Democrats in Germany during the Weimar period supported the decriminalization of same-sex, consensual relationships.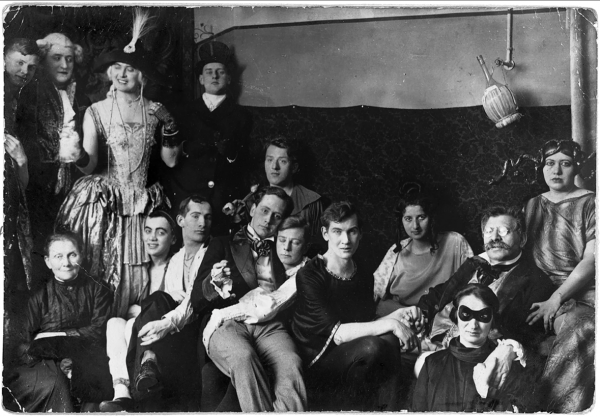 This baffles me. Why on the European side of the Atlantic was there gay and lesbian action and forward movement and on the American side seemingly silence on the homo political front? There was much intellectual cross-pollination between European and U.S. peoples and cultures during the first half of the 20th century, particularly by Leftists. Did you not know about those homos inching forward in Europe?
In any case, I want to give each of you a warm hug and listen to your tales of personal survival and resistance.
Perhaps, I might be misreading the homo information flow between Europe and North America before 1950. Here's a valid doctoral dissertation topic for a bright LGBTQ history graduate student.
Communists In Closets is an important book and tells a significant story for both LGBTQ people and society at large.
And, after all this is said and done, I bow slowly and deeply, with much gratitude and respect, in the direction of Bettina Aptheker.
*************************************************************************************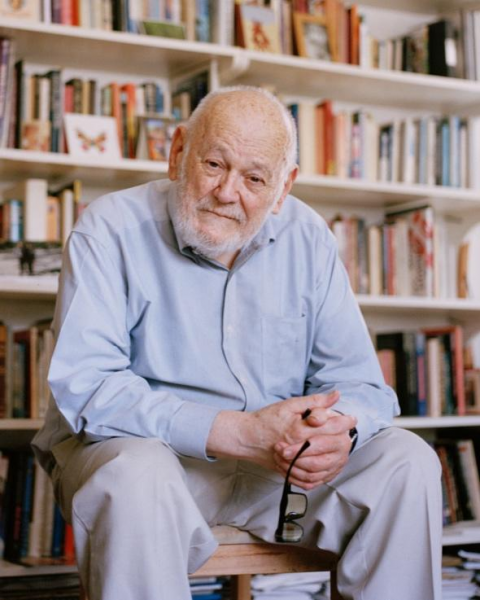 Don Kilhefner, Ph.D., is a pioneer Gay Liberationist, co-founder (with Morris Kight) of the LA LGBT Center and Van Ness Recovery House, and co-founder (with Harry Hay) of the international Radical Faeries movement.