We need press freedom
Is the idea of 'the truth' crumbling?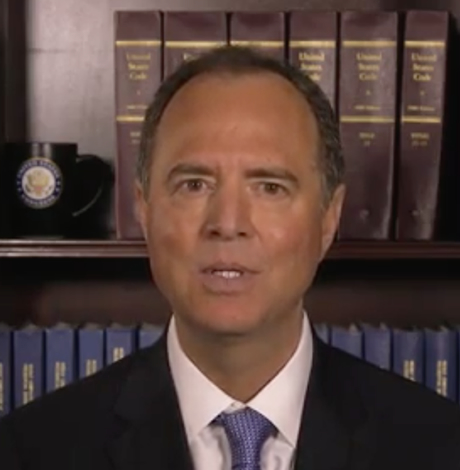 (Editor's note: Rep. Adam Schiff, who represents California's 28th congressional district from Burbank to West Hollywood, is the man of the hour for what seems like 24 hours, seven days a week as chair of the House Intelligence Committee and the lead inquisitor of witnesses testifying in the impeachment inquiry of President Trump. As with grand jury testimony, witness depositions are taken in secret — in this case with questions asked by committee Democrats and Republicans looking into Trump's phone call admission that he withheld congressionally-appropriated arms and funds to Ukraine until the new president of that country agreed to dig up dirt on Trump's anticipated 2020 rival, Joe Biden and his son Hunter, to help with Trump's re-election campaign.
Abusing the office of the presidency for personal gain is apparently the focus right now of possible articles of impeachment. Whether Schiff, a former federal prosecutor, restricts the inquiry to Ukraine or expands it to include violations of the Emoluments Clause or other high crimes and misdemeanors remains to be seen. For stepping up and seriously doing his Constitutional duty, Schiff has been repeatedly threatened, harassed and excoriated by Trump, his supporters and Trump's minions in the media who place loyalty to Trump over honestly informing the public.
On Tuesday, two dozen conservative Republicans barged into the secure congressional office suite to disrupt testimony, claiming the press should be allowed in, too. The stunt fooled no one since Democrats already promised to hold open hearings and make complete testimony transcripts public, minus classified information.
Remarkably, in the midst of this ongoing historical moment, Schiff — whose district includes the Los Angeles Blade — took time out to record a video congratulating the Washington Blade on 50 years of serving the LGBT community. While his edited video was applauded enthusiastically at the Blade's Oct. 18 gala, his message on the importance of press freedom is critical for a larger audience to absorb. Here is a transcript of Schiff's full message.)
Good evening. I'm Congressman Adam Schiff and I proudly represent California's 28th congressional district.
I'm sorry that I can't be with you tonight, but I wanted to extend my congratulations to the Washington Blade on your 50th anniversary. For half a century now, the Blade has been an incredible resource for the whole country.
Supporting quality journalism has always been a priority for me. Years ago, I founded the Press Freedom Caucus, a bipartisan caucus dedicated to promoting international press freedom and speaking out for journalists overseas who face detention or even death for their work.
And journalists in many nations still face immense dangers just for doing their jobs while autocrats the world over seek to reign in or silence independent voices that can hold the powerful to account.
Press freedom is under threat around the world but it's deeply distressing to see here at home the President and his allies adopt the same rhetoric we're accustomed to seeing in dictators.
It shouldn't be controversial or partisan to say that say that journalists aren't the enemy of the people and just because the President doesn't like a story, doesn't mean it's fake.
The truth is we need good journalism now more than ever. We're already in a world of 'alternate facts' and I am concerned it could get even worse. The advent of artificial intelligence has enabled the creation of realistic "deep fakes," machine created photos and videos that are nearly indistinguishable from the real thing.
I worry how technologies like this could be used by foreign or domestic adversaries and whether we're truly prepared and whether the idea of the truth is crumbling.
But I do know that the best antidote — maybe even the only antidote — is the fearless and important work of journalists like all of you at the Washington Blade. So once again, thank you for all you do and here's to another 50 years of incredible success.
SCOTUS ruling on Philadelphia case, LGBTQ groups view with some relief
Immediate reaction from some LGBTQ groups and individuals was dismay, while others viewed the decision as a relief.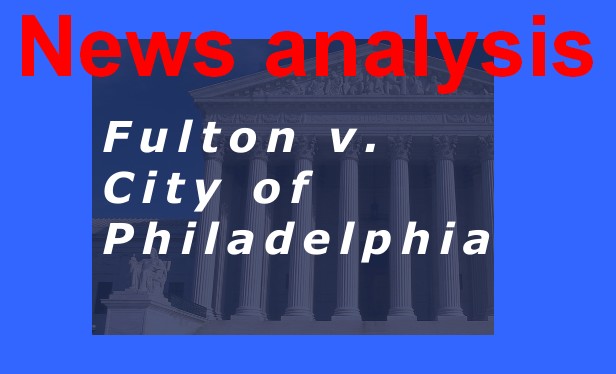 LOS ANGELES – The U.S. Supreme Court issued its decision Thursday in a unanimous 9-0 ruling that sided with Catholic Social Services (CSS), a Catholic social services organization that sued the city of Philadelphia after the city excluded it from a foster-care program due to the organization's refusal to certify same-sex couples as foster parents.
Immediate reaction from some LGBTQ groups and individuals was dismay, while others viewed the decision as a relief. Shannon Minter, Legal Director for the National Center for Lesbian Rights, told the Blade in a phone call Thursday that ruling was exceedingly narrow, aimed at a section of the contract by the City, and more importantly was not a ruling that would be citable in future litigation in terms of an anti-LGBTQ basis.
Specifically, Minter noted that with this unanimous ruling, the court avoided a situation that would overrule the 1990 SCOTUS ruling in the case of [the] Employment Division, Department of Human Resources of Oregon v. Smith. That ruling, authored by Associate U.S. Supreme Court Justice Antonin Scalia had made it more difficult for religious people and groups to secure exemptions from generally applicable laws governing anti-discrimination
Scalia in the Smith case wrote; [that] "the Court has never held that an individual's religious beliefs excuse him from compliance with an otherwise valid law prohibiting conduct that government is free to regulate. Allowing exceptions to every state law or regulation affecting religion would open the prospect of constitutionally required exemptions from civic obligations of almost every conceivable kind." Justice Scalia goes on to cite examples such as compulsory military service, payment of taxes, vaccination requirements, and child-neglect laws.
Minter opined that while there would be definite support to overturning Smith by three of the court's conservative justices Samuel Alito, Clarence Thomas and Neil Gorsuch, he was doubtful that Chief Justice John Roberts, or the court's other conservative justices Stephen Breyer, Brett Kavanaugh, and Amy Coney Barrett are that eager, given that there isn't a legal remedy or replacement for Smith that would not create chaos within the federal judiciary in future challenges.
Properly understood, today's decision is a significant victory for LGBTQ people, Minter said. The focus is on a contractual clause which is what the court focused in on. Writing in concurrence, Justice Alito noted, albeit it somewhat sarcastically, "This decision might as well be written on the dissolving paper sold in magic shops. The City has been adamant about pressuring CSS to give in, and if the City wants to get around today's decision, it can simply eliminate the never-used exemption power. If it does that, then, voilà, today's decision will vanish — and the parties will be back where they started."
Minter pointed out that the Court did not change the current constitutional framework, which permits governments to enforce antidiscrimination laws that prohibit discrimination against LGBTQ people even when doing so may have a disparate burden on those who hold certain religious beliefs.
"As a result of today's decision, those who feared the Court might create a sweeping new religious exemption to such laws can breathe a sigh of relief," he concluded.
Also weighing in was Leslie Cooper, deputy director of the ACLU's LGBTQ & HIV Project. "We are relieved that the court did not recognize a license to discriminate based on religious beliefs," she said.
"Opponents of LGBTQ equality have been seeking to undo hard-won non-discrimination protections by asking the court to establish a constitutional right to opt out of such laws when discrimination is motivated by religious beliefs. This is the second time in four years that the court has declined to do so. This is good news for LGBTQ people and for everyone who depends on the protections of non-discrimination laws," Cooper added.
Eugene Volokh, the Gary T. Schwartz Professor of Law at the University of California Los Angeles School of Law, writing in his Volokh Conspiracy blog noted;
Justice Barrett, joined by Justice Kavanaugh, concurring: The original meaning of the Free Exercise Clause is unclear on the broader question of religious exemptions from generally applicable laws, but "As a matter of text and structure, it is difficult to see why the Free Exercise Clause—lone among the First Amendment freedoms—offers nothing more than protection from discrimination." Yet Justices Barrett and Kavanaugh are "skeptical about swapping Smith's categorical antidiscrimination approach for an equally categorical strict scrutiny regime, particularly when this Court's resolution of conflicts between generally applicable laws and other First Amendment rights—like speech and assembly—has been much more nuanced." In particular,
To name a few: Should entities like Catholic Social Services—which is an arm of the Catholic Church—be treated differently than individuals? Cf. Hosanna-Tabor Evangelical Lutheran Church and School v. EEOC (2012) [providing broad protection for certain decisions by religious institutions -EV]. Should there be a distinction between indirect and direct burdens on religious exercise? Cf. Braunfeld v. Brown (1961) (plurality opinion). What forms of scrutiny should apply? Compare Sherbert v. Verner (1963) (assessing whether government's interest is "'compelling'"), with Gillette v. United States (1971) (assessing whether government's interest is "substantial"). And if the answer is strict scrutiny, would pre-Smith cases rejecting free exercise challenges to garden-variety laws come out the same way? See Smith.
M. Currey Cook, Counsel and Youth in Out-of-Home Care Project Director at Lambda Legal, issued the following statement. "Today's ruling by the Supreme Court is troubling but, importantly, it refused to give a free pass to people or agencies that want to discriminate against LGBTQ people for religious reasons and is limited to the specifics of Philadelphia's foster care system. Instead, the Court validated the City's 'weighty' interest in the equal treatment of LGBTQ prospective foster parents and foster children. The only reason those interests did not carry the day was due to the specifics of the City's contract. Because the Court decided the case on contract-specific grounds, the City can address the situation by rewriting its contracts."
"But make no mistake. Philadelphia has never refused to work with Catholic Social Services. The agency has continued to receive millions of dollars in foster care contracts from Philadelphia and the contract at issue simply applied a standard, important nondiscrimination principle to its contract agencies. Foster care is a government function, and all governments have a compelling interest in ensuring their contract agencies, including faith-based ones, treat all children and families equally. And today's ruling does mean, at least for now, that different-sex married couples have access to all city agencies, while same-sex couples do not," Cook said.
"The court's ruling today on Fulton is a narrow one, limited in both nature and scope. The most important take-away is that the Supreme Court unanimously refused to allow a religious entity to have a license to discriminate. We stand in solidarity with the community in Philadelphia that is working for the fair and equitable treatment of those who want to provide safe and loving homes to children and hold in our hearts the many children who will be impacted by this decision," Kierra Johnson, Executive Director of the National LGBTQ Task Force said.
"The work ahead for our community is clear – we must continue to advocate for local and state non-discrimination laws, apply the ones that exist and most importantly, fight for the Equality Act, which would provide long overdue Federal protections to the LGBTQ community and many others," she added.
Equality California's Executive Director Rick Chavez Zbur, a prominent civil rights attorney weighed in saying, "Today's ruling by the Court is limited in nature and scope. While the Court ruled against the City based on the specific facts of this case, we are heartened by the fact that it did not recognize or create a license to discriminate. The Court's ruling means that governments can — and must — continue to enforce neutral, generally applicable laws that protect LGBTQ+ people from discrimination both inside and out of the foster care system."
There was a note of defiance and dissent to the ruling from the SPLC listed anti-LGBTQ hate group, the Family Research Council, which released this tweet:
Religious liberty—the freedom to hold religious beliefs of one's own choosing and to live in accordance with those beliefs—is an inherent human right.

— Family Research Council (@FRCdc) June 17, 2021
OAN's anti-LGBTQ hate supported by cable & streaming services
OAN reportedly relies on subscriber fees, also known as carriage fees, rather than advertising as a prime revenue source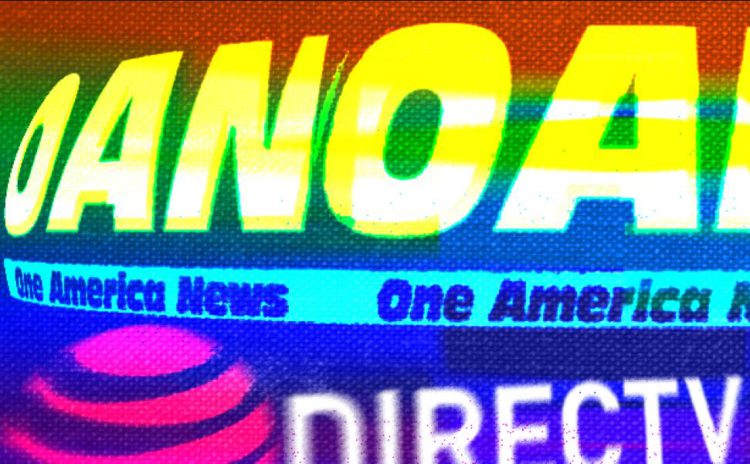 By Beatrice Mount & Alex Paterson | WASHINGTON – The right wing conspiracy theory One America News channel regularly uses extreme anti-LGBTQ rhetoric, combating what it has called "militant LGBTQ recruitment" strategies.
OAN's baseless fearmongering about Drag Queen Story Hour, Demi Lovato's gender identity, and transgender athletes, however, is being financially supported by cable companies and streaming services that claim to be celebrating LGBTQ people and Pride month.
Rather than relying on "advertising as a prime revenue source," OAN reportedly relies on subscriber fees, also known as carriage fees, as its primary funding source. Verizon and DirecTV (and its parent company, AT&T) pay OAN subscriber fees in exchange for the network being available to their customers, whose subscription costs pay for OAN. While it's difficult to quantify exactly how much revenue these cable contracts generate, Bloomberg previously reported that OAN "gets paid about 15 cents per subscriber by the companies."
OAN also generates revenue through subscriber fees via its streaming app, which charges its subscribers $4.99 per month and is available to download on Roku, Amazon Fire, Google Play, and Apple TV. In exchange for hosting OAN in their channel libraries, these companies reportedly take a percentage of that subscription fee. For example, according to Yahoo Finance and The Motley Fool, Roku takes 20% of subscription fees, and Apple TV takes 30% during the first year and 15% in subsequent years. 
These companies have all celebrated Pride month through statements and social media support, including Verizon, Amazon, Google, Apple, Roku, and DirecTv and its parent company AT&T. However, these companies also enable OAN to maintain a steady income, even though the network is in direct opposition to their corporate commitments to the LGBTQ community.
What's more, OAN's hateful rhetoric adds fuel to the rising attacks on LGBTQ people, particularly trans people: Anti-trans violence in the U.S. has reached record high levels, hate crimes targeting LGBTQ people are on the rise, and state legislatures have proposed over 100 bills to restrict trans rights so far in 2021 alone.
OAN hosts and guests regularly spread anti-LGBTQ rhetoric and misinformation, particularly targeting trans people
In the days leading up and following the first day of Pride Month in June, some of OAN's most prominent hosts — Kara McKinney, Stephanie Hamill, and Dan Ball — and their guests have regularly used the platform to fearmonger about LGBTQ people, including claiming that Pride "is a really sad indicator of just how far the cultural rot has gone." Here are some of the worst examples:
Tipping Point with Kara McKinney
In Focus with Stephanie Hamill
Real America with Dan Ball
On June 8, while defending a Loudoun County, Virginia, public school teacher who refused to refer to trans students by their correct name and pronouns, Ball claimed that affirming trans youth is participating in "pronoun garbage."
Ball has also repeatedly denigrated prominent trans people. He has misgendered and deadnamed U.S. Assistant Secretary of Health Dr. Rachel Levine. Ball also ridiculed Caitlyn Jenner, saying she was "dick-tator-less," while his guests, far-right commentators the Hodgetwins, said being trans is "just a wardrobe" and a "bizarre lifestyle."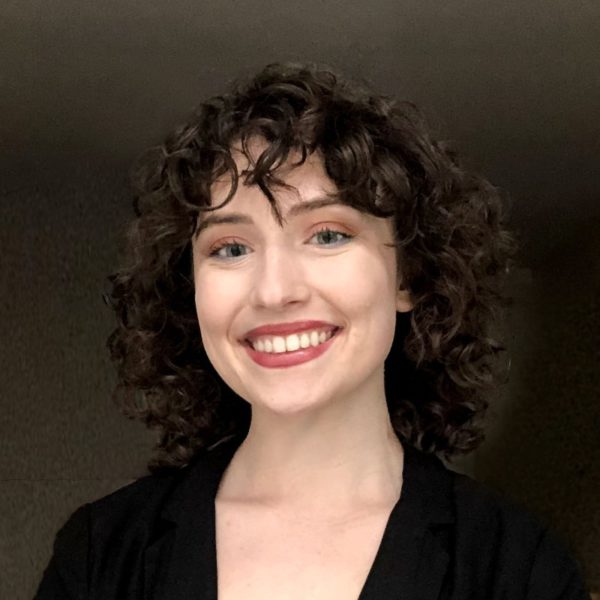 Beatrice Mount is a media analyst and researcher for Media Matters for America. She's a George Washington University Graduate with a degree in gender studies and political science.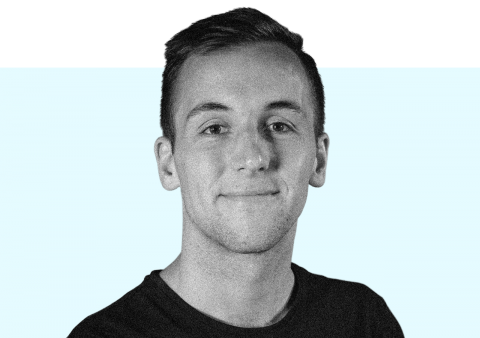 Alex Paterson is a researcher for the LGBTQ program at Media Matters, where he has worked since 2019. Alex holds a bachelor's degree in economics from Montana State University and has a background in LGBTQ advocacy, including previous work at the National LGBTQ Task Force and the U.S. Department of Health and Human Services.
The preceding commentary and analysis was published by Media Matters and is republished by permission.
Pride at Work, U.S. Dept. of Labor recommits to inclusive workplaces
Pride Month is for LGBTQ+ people to be proud & visible in a world that tells us not to be; recommitting to inclusive workplaces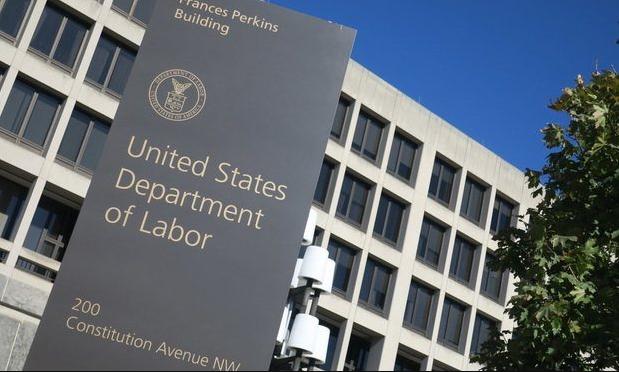 By B.A. Schaaff | WASHINGTON – Pride Month is a chance for lesbian, gay, bisexual, transgender and queer (LGBTQ+) people to be proud and visible in a world that tells us not to be. Pride Month is a chance to celebrate and honor the work of LGBTQ+ people as we fight every day for equity and inclusion in society, in the law and in our workplaces.
Thanks to the tireless work of advocates, we've had many recent encouraging wins at the national level:
In the past year, anti-racism protests have sparked important conversations around diversity, equity and inclusion. The Department of Labor has recommitted to being an inclusive workplace, and continues to offer trainings related to sexual orientation and gender identity, including those related to the use of gender-inclusive language and pronouns. I've been proud to provide these trainings and support those efforts as a vice president of Pride at DOL, an affinity group for the department's LGBTQ+ employees and contractors and our allies.
As part of the department's efforts to implement the sexual orientation and gender identity executive order, our Civil Rights Center – a member of the Title VI/Title IX Interagency Working Group led by the Department of Justice – will serve on the Title IX and Executive Order 13988 Committee. This committee will serve to provide opportunities for interagency collaboration to advance EO 13988's goal of protecting individuals from discrimination on the basis of sexual orientation and gender identity, ensuring the Bostock decision is applied to Title IX and other relevant statutes, and making federal agencies welcoming to LGBTQ+ people.
The department is also working to reverse the impact of the prior administration's executive order on diversity training. Our Office of Federal Contract and Compliance Programs is examining promising practices for diversity training as one component of broader efforts to eliminate bias from employment practices. In addition, the department is conducting an equity review to better understand how well our policies and programs are reaching historically underserved populations, and launched a related data challenge.
But there is still more work to do, and our pride can come at a price. Being visible sometimes means being exposed to harassment, discrimination, and violence. This is especially true for transgender people, particularly those who are women and people of color. Equity and inclusion require creating an environment — through language, policies and practices — that not only tolerates but recognizes and affirms people's identities and relationships. Only with this can employers create a sense of belonging and value in their organization.
So as we celebrate Pride Month this year and every year, let's recognize all the work that has been done and that is necessary to keep pushing forward.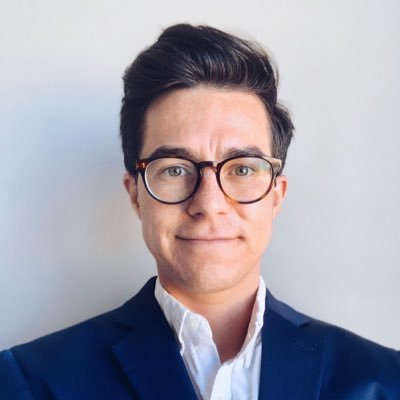 B.A. Schaaff (they/he) is an attorney in the U.S. Department of Labor's Office of the Solicitor and is vice president of Pride at DOL.