Don't let Katie Hill's abuser steal her legacy
Congress loses a champion of progressive causes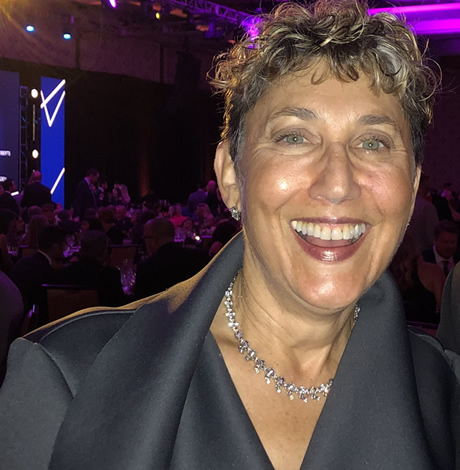 I glanced at my phone as I left the gym on Sunday night and my heart dropped. Rep. Katie Hill (CA-25) had just announced her resignation.
Hill is one of the good ones. She went into politics for all the right reasons. She seemed to be good at it, too — quickly climbing the ladder of leadership in the House and developing a strong bond with Speaker Nancy Pelosi. Who knows — she could have been Speaker herself one day.
So, let's be clear about what Hill's vindictive, abusive husband has attempted to steal from her — the would-be Congressional legacy of a 32-year old bisexual woman who was a powerful advocate for social justice, the environment, and clean government. Like too many LGBTQ leaders before her, Hill's time in office was cut short because her gender and sexual orientation made her a target.
I, for one, refuse to let him succeed and prefer to remember her service to our community instead:
A champion for the LGBTQ community
Katie Hill was California's first openly LGBTQ congresswoman. She was notably forthcoming and open about her bisexuality in a district where some political consultants would have urged her to hide it.
"Since I pass as heterosexual, I could have just not addressed that in my campaign, and I was advised not to" but "I decided to be open about it. It's part of who I am," she said. "It's important to be a voice for a community that I think is so underrepresented."
Co-chair of the Congressional LGBT Equality Caucus, Hill stepped up in a big way for our community to advance the Equality Act by forcefully rebutting absurd claims that transgender women would somehow "take away" athletic scholarships and Olympic medals from cisgender women.
"Are you kidding me?" Hill challenged her Republican colleagues on the House floor. "Through my work on the issue of homelessness, I saw trans women disproportionately affected by discrimination at every stage of their lives…I can tell you that no trans person is trying to game the system to participate in sports. And that is a sad scare tactic that has no place on the floor of the People's House. … You, my colleagues, are on the wrong side of history. And we will be waiting for you on the other side."
A champion for those experiencing homelessness
Just prior to being elected, Hill served as Executive Director of People Assisting the Homeless (PATH), which, during her tenure, grew into California's largest non-profit provider of permanent housing for thousands of homeless people. In just her first nine months in Congress, she led a bipartisan, bicameral effort aimed at persuading President Trump to drop his Administration's policies aimed at slashing or eliminating funding altogether for public housing: "Let us be clear: policing and criminalizing your citizens won't end homelessness. In fact, providing housing-insecure individuals with supportive housing is significantly less expensive than sending them to jail or an emergency room."
A champion for the environment
Hill, an ardent advocate for cleaner air, water and a non-toxic food supply, defeated Steve Knight, a Republican who earned a three-percent lifetime score on the League of Conservation Voters' National Environmental Scorecard. She campaigned on the transition to 100 percent clean energy and addressing the climate crisis with passion, advocating for the closure of the Aliso Canyon Oil Field and an end to the building of new fossil-fueled power plants. She authored a letter to the president demanding that any renegotiated North American Free Trade Agreement (NAFTA) include strong, binding climate standards and that the U.S. reenter the Paris Climate Agreement.
She fought for the environment because she was a Millennial who knew that her generation — and the generations that come after her — will have to deal with the consequences of climate change, even if her older colleagues do not.
A champion for women and girls
Hill is a powerful voice for the vital healthcare services provided by Planned Parenthood and other health clinics that serve the most marginalized members of our communities. She fought for women's health care on military bases, worked to pass stronger equal pay legislation and advocated for comprehensive sexual health education for students.
A champion for healthcare
Hill has long fought to increase Californians' access to comprehensible affordable, healthcare. Of particular concern to the freshman Congresswoman was Section 1557 of the Affordable Care Act — the nondiscrimination clause that addresses health disparities for the LGBTQ community, people of color, those seeking reproductive care and especially transgender patients who might otherwise be unlawfully denied the care they need or forego seeing a doctor entirely for fear of discrimination.
As she promised in her emotional announcement video, Katie will "take up a new fight" against cyber exploitation — or "revenge porn," as some call it — so that her experience cannot be used "to scare off other young women or girls from running for office." I have every confidence in her leadership on this issue – cyberbullying of LGBTQ young people in particular is a terrible and growing epidemic that too often leads to devastating consequences.
While her voice and representation in Congress will be missed, and our country will never know what she could have achieved there if given the time, Hill shattered glass ceilings. I have no doubt she will go on to shatter many more – and support more women and LGBTQ folks who seek to shatter their own.
Valerie Ploumpis is National Policy Director for Equality California and Silver State Equality.
Judy Heumann helped so many of us with disabilities to be out and proud
'Like the color of my eyes or the color of my hair, it is a part of who I am'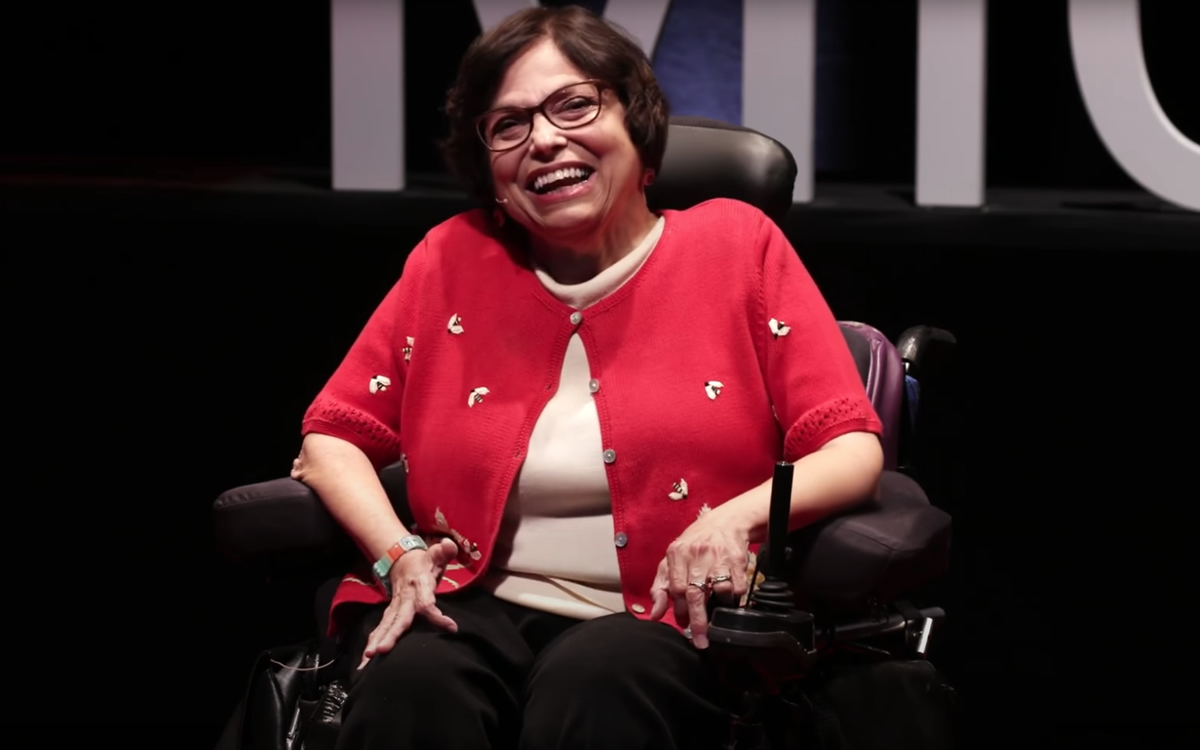 When I was growing up, people like me, who were disabled, were usually met with scorn, pity and exclusion.
On March 4, Judith (Judy) Heumann, a founder of the disability rights movement, died at 75 in Washington, D.C.
For decades, Heumann, who contracted polio when she was 18 months old, was a leader of a civil rights movement that changed the lives of millions of folks like me.
Judy (so many of us, whether we knew or not, connected with her on a first-name basis), was known as the "mother" of the disability rights movement. She was the Harvey Milk of our struggle.
You might think: why should LGBTQ people care about the passing of a disability rights leader?
Here's why: Nearly, 20 percent of people in this country have a disability, according to the U.S. Census Bureau. This includes LGBTQ+ people. An estimated three to five million people are queer and disabled.
Studies, including a study by the Map Advancement Project, reveal that queer people are more likely than non-queer people to become disabled. We face the double-whammy of anti-queer and disability-based discrimination. The MAP study reported that of the more than 26,000 transgender people surveyed, 39 percent reported having a disability.
If you're queer and have a disability (blindness, epilepsy, cerebral palsy, psychiatric disorder, etc.), you've likely run up against employers who don't want to hire you or restaurants who don't care to serve you. If you're a queer parent of a disabled child, you've probably had to fight to get your kid the education they need.
These battles are hard. But, thanks to Heumann and the movement she led, there are ways — from the Americans with Disabilities Act to working the media — to fight this injustice.
Heumann, who at 29 led a month-long protest that was the Stonewall of the disability rights movement, and in her 70s was the star of the fab, Oscar-nominated documentary "Crip Camp," was a powerhouse of energy, discipline, hard work and humor. She was a quintessential bad ass who worked for justice 24/7, and kicked your butt if you didn't."Kathi, get your self together!" commanded the voice over the phone, "or you won't get anything done."
It was 1987, and I was writing my first news story. I was interviewing Heumann about an historic protest that she'd led a decade earlier. It was the 10th anniversary of what is believed to be the longest non-violent sit-in a federal building.
In April 1977, more than 100 disabled people took over the (then) Health, Education and Welfare building in San Francisco. President Richard Nixon had signed the Rehabilitation Act into law in 1973. But, regulations, known as "504," a section of the Act that prohibited discrimination against disabled people by institutions (schools, hospitals, etc.) receiving federal funding, hadn't been signed. After protesting in the San Francisco building for a month and in Washington, D.C. (including at then President Jimmy Carter's church), the "504″ regulations were signed.
Heumann, who was an official in the Clinton administration and a special adviser in the Obama State Department, was tough, kind, and proud of herself and the movement that she founded.
For Heumann, who is survived by her husband and brothers, disability was a normal part of life, not a tragedy.
"I never wished I didn't have a disability," Heumann wrote in her memoirs "Being Heumann: An Unrepentant Memoir of a Disability Rights Activist."
When Heumann was a child, disabled children were often institutionalized. Like being queer, being disabled wasn't considered to be normal then.
Doctors advised Heumann's parents to send Judy to an institution when she was a child. But her parents, who were Jewish and had fled Nazi Germany, refused. This experience turned her mother and father against institutionalizing her, Heumann wrote in her memoir.
"If I'd been born just 10 years earlier and become disabled in Germany, it is almost certain the German doctor would also have advised that I be institutionalized," Heumann wrote, "The difference is that instead of growing up being fed by nurses in a small room with white walls and a roommate, I would have been taken to a special clinic, and at that special clinic, I would have been killed."
Just as it is if you're queer, if you're disabled, if you want to respect yourself, you need to be out and proud.
Judy more than anyone I've ever known, helped so many of us with disabilities to be out and proud. She taught us that being disabled isn't something to be ashamed of. That it's an important aspect of who we are.
Her disability, Judy often said, is, "Like the color of my eyes or the color of my hair, it is a part of who I am."
I knew Judy only from interviewing her over the years and being on an episode of her podcast "The Heumann Perspective." But Judy, whether you'd known for decades or just a few months, made you feel like you were a friend. She'd advise you, cheer you on and challenge you over the phone, in texts and on Zoom.
She almost got me, a non-make-up wearing lesbian, to wear lipstick (so I wouldn't look like a ghost on her podcast). Earlier this winter, Judy wondered why I didn't put my disability on my resume. Being nervous could be good, she said, when I was scared of reading at a poetry festival.
"If you don't respect yourself and if you don't demand what you believe in for yourself, you're not going to get it," Judy said.
Thank you, Judy for teaching us to respect ourselves and to demand our rights! R.I.P., Judy!
Kathi Wolfe, a writer and a poet, is a regular contributor to the Blade.