Gay YouTuber Tai Couture commits suicide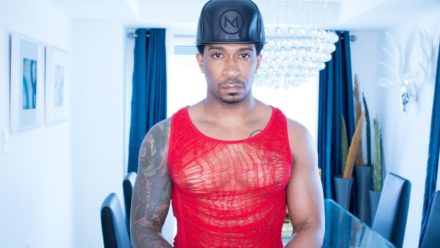 Popular gay YouTuber and LGBTQ influencer Tai Couture has passed away from suicide.
Couture, whose real name was Tyree Williams, was primarily known for his work as a hairstylist and makeup artist, but he had also been vocal about his battle with depression. His death was reported on Friday of last week.
When 15-year-old ninth-grader Nigel Shelby took his own life earlier this year after being bullied for being gay, an emotional Couture shared a Facebook post discussing an earlier suicide attempt of his own.
He wrote, "My heart mourns for the pain, torment, and loneliness this baby felt preceding his suicide. My suicide attempt was only a little over a year ago when I cut my wrist with a knife and was hospitalized."
"Although bullying wasn't my trigger I know firsthand how it feels to be desperate for the hurt to end. I pray for Nigel's family, friends, and the LGBTQ community. May the world continue to spread more unconditional love and not hate."
In 2016, Couture said in a video he posted that he was in a near-fatal car crash that may have caused his depression. He also talked about how he made it through that difficult period in his life.
After hearing of his death his social media fans and followers have gone on social media to share their disbelief and sorrow.
One poster on Instagram said, "Here you have a man who seemed to have it all from love, success, and beauty.Who shared a lot of himself publicly with us. Yet, he suffered in silence enough so that his only resolve was to take his own life."
The poster, who goes by the name @celestialhandsatl, went on to add that Couture "was a man that many of us in the LGBTQ community held in high regard" before adding that he "showed us what he wanted us to see. I, like many of us will never understand why he decided to end his life. Only him and God knows that now."
The Williams' family has set up a GoFundMe page to help cover the costs of his funeral. It has raised over $5,500, so far.
Ellen Degeneres sits down with NBC's Savannah Guthrie
Ellen chats with Savannah Guthrie on Today about her leaving daytime television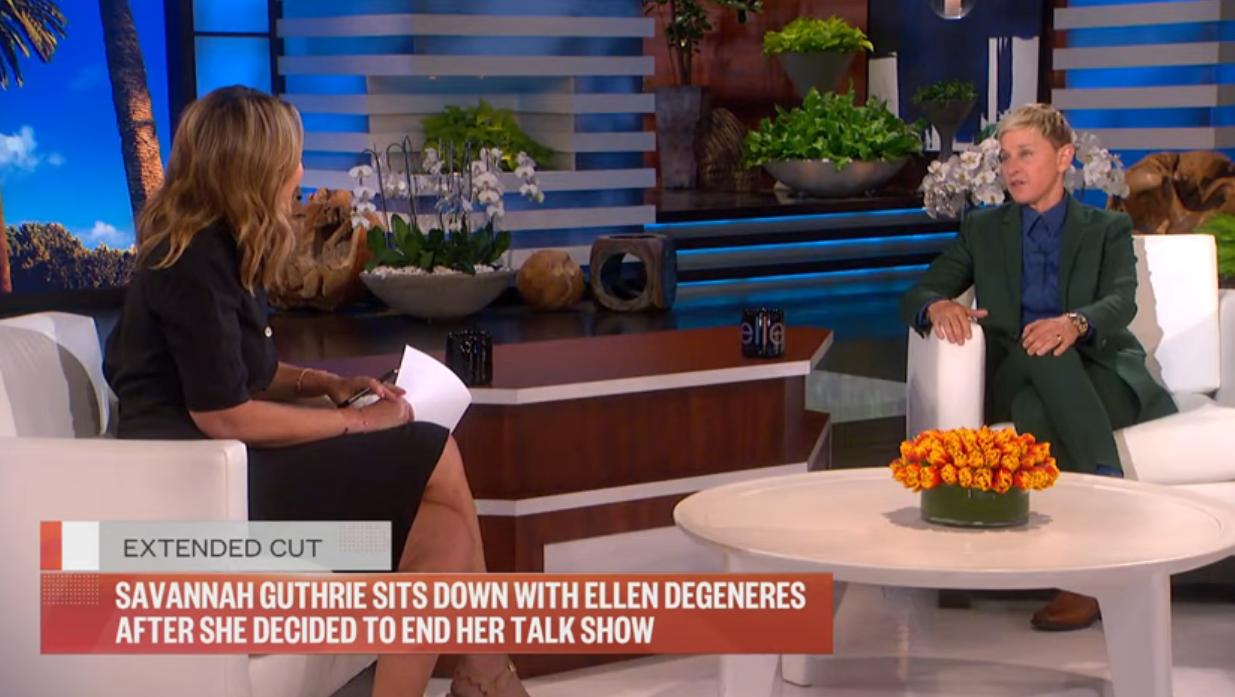 BURBANK – Ellen DeGeneres announced yesterday that she will end her talk show after next season. NBC's Savannah Guthrie speaks with DeGeneres Friday about the decision, which comes 10 months after DeGeneres faced accusations of allowing/running a toxic workplace.
WATCH:
Ellen discusses her departure with Oprah Winfrey
The two powerful women television celebrities shared how each came to the decision for their shows to end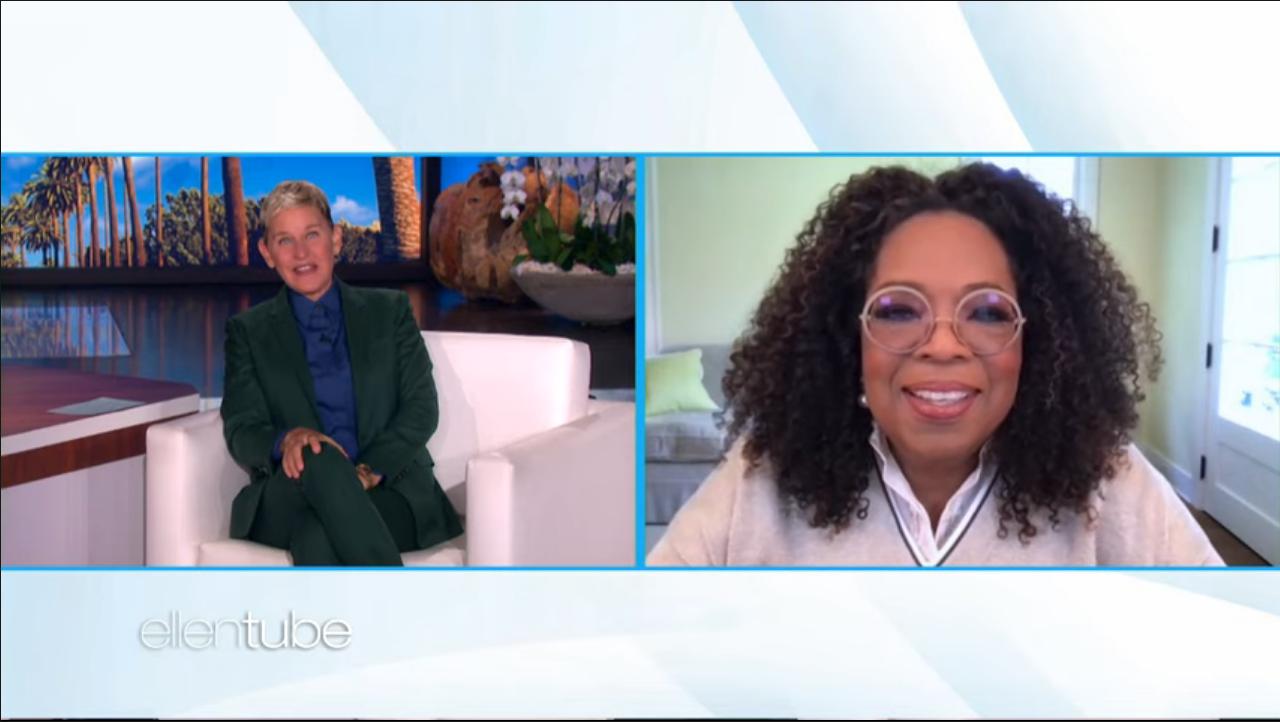 BURBANK – After Ellen DeGeneres announced she would be ending her talk show with Season 19 this week, she had a discussion with invited special guest Oprah Winfrey on Thursday, whose iconic talk show wrapped in 2011 after 25 seasons.
The two powerful women television celebrities shared how each came to the decision for their shows to come to an end, and Winfrey divulged what she misses about her show, and DeGeneres revealed what she will miss about hers.
Winfrey also talked about her new Apple TV+ mental health docuseries "The Me You Can't See," which she co-created and executive produces with the Duke of Sussex, Prince Harry.
WATCH:
Instagram unveils pronouns for its users to define themselves
Recognition and respect of our pronouns can make all the difference for our health and wellbeing especially to LGBTQ youth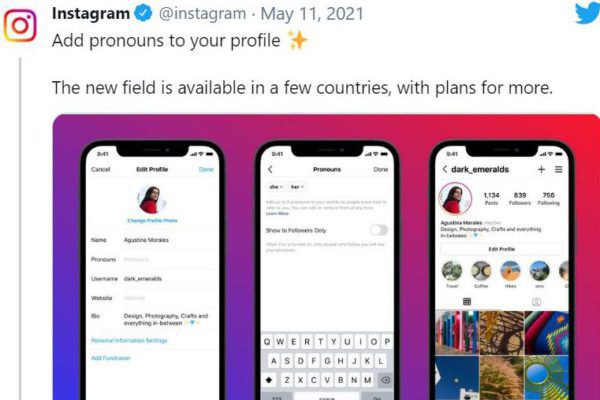 PALO ALTO, CA. – Instagram rolled out a new feature for its platform users in the U.S., U.K., Canada and Australia Tuesday with "plans for more" in other countries the social media giant said. Users will now be able to select their preferred profile pronoun from he/him, she/her and they/them. Once selected, the pronoun preference will appear in small gray letters next to their username.
LGBTQ social media influencers and others including LGBTQ+ advocacy groups have embraced the change in multiple threads on Twitter and on the Instagram platform.
"Pronouns matter, and adding inclusive pronouns to a contact form is more than just a demonstration of allyship," GLAAD president and CEO Sarah Kate Ellis said in a statement sent to NBC's TODAY show in January after the White House updated its contact form on its website to include gender-inclusive pronouns and prefixes.
"Research has shown that recognition and respect of our pronouns can make all the difference for our health and wellbeing — especially when it comes to LGBTQ youth," Ellis said.
A poll conducted last summer by The Trevor Project, an LGBTQ suicide prevention and crisis intervention organization, found that 1 in 4 LGBTQ youth use pronouns or pronoun combinations that fall outside of the binary construction of gender.
Although 75% of youth use either he/him or she/her exclusively, 25% of LGBTQ youth use they/them exclusively, a combination of he/him, she/her, or they/them, or neopronouns such as ze/zir or fae/faer.
Nearly two-thirds of LGBTQ youth who use pronouns outside of the binary opt to use combinations of he/him, she/her, and they/them. This included pronoun usage such as "she and they" or "he and they," as well as using "she, he, and they" to express the nuances of their gender.
ICYMI: now you can add pronouns to your profile💜

Add up to 4 pronouns and edit or remove them any time. You can also choose to display pronouns to only people who follow you. pic.twitter.com/KRc76qm5vZ

— Instagram (@instagram) May 12, 2021